Last updated on June 3rd, 2022 at 10:47 pm
Choosing gifts for son in law would be quite a task for a mother in law so here are some beautiful and unique ideas of gift for son in law which would surely bring a broad smile on his face. Each of these gifts would be useful and would express the warmth and love of the mother in law towards him.
There are many options from which these unique gifts can be chosen, keeping in mind the choice and taste of the son in law, also the gift should not only be unique but should be perfect for use with durability. So just choose the best gift for your favorite son and make his special day more special.
So now make him more close to your heart as you would have done to your own son with these wonderful gifts for his birthday which is a special day for him. Also, make sure that the gifts you usher on him would be if good use and durable for long long years to come cherishing your bond with him.
Gift ideas for son in law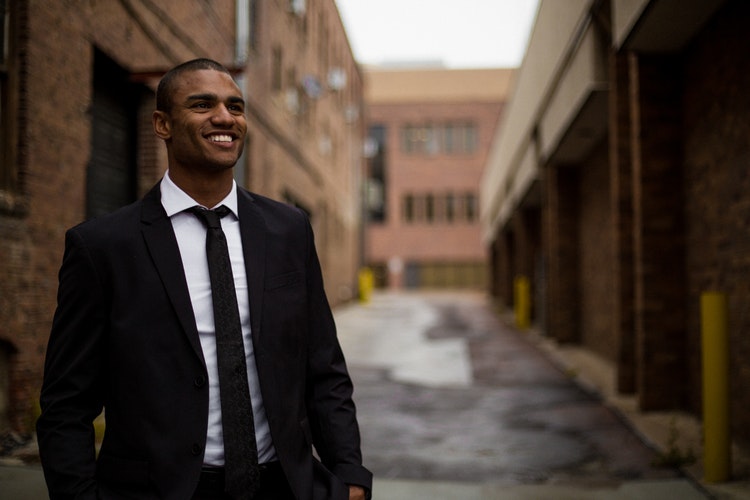 1. Bottle opener Wall mount with magnetic cap catcher
Choosing the gift for the new son added in the family may seem tough but make it simple, and gift him the bottle opener Wall mount with magnetic cap.
The beer opener can be mounted anywhere and is quite flexible to use. The capacity os to hold around 40 beer caps on the board which is been opened, and later can be discarded.

2. Ceramic mug with a gift box
Tea and coffee sessions are a must for everyone, and why not make your son in law's morning coffee and tea regime much more loving and happy with the ceramic mug, made out of best quality ceramics.
The special quotation for your son in law would speak a thousand expressions you always wanted to share with him. It comes in a beautiful gift box so now just send him this perfect gift.

3. Stainless steel bullet-shaped whiskey stones set of 6
With the new age innovations, gifting is now much easy and fun, and the new stainless steel bullet-shaped whiskey stones are one such innovation. The set has 6 bullets shaped which set scores helping in keeping the drink cold without diluting the consistency.
These bullet-shaped whiskey stones have to be kept in the freezer for a few hours before using it to make the drink cold. This could be one of the best gift ideas for son in law.

4. Tea drops the instant organic tea
Being healthy today's fast pacing life is challenging, so gift your son in law the new instant organic tea, the tea drops is one such thing which will keep him healthy with rejuvenation.
It comes in 8 different flavors and aroma which add up to good and health and longevity. These different organic tea drops can be infused with different fruits making the tea drinking regime much better.

5. Son in law keychain
A beautiful yet simple way to express your love to your new son with this stainless steel special quotation son in law keychain may seem general but has many expressions in it.
The personalized message on the keychain is very unique and special and for the new son, this is a way of showing acceptance in your life and the family which is very essential. This is the best personalized gift for son in law.

6.
Cave tools barbeque grill lights
The perfect gift for people who love grilling parties outside is the cave tool barbeque grill light, ideal for night parties in the backyard or during camping. The 10 power LED light would bring that clarity which would make grilling much fun.
This can easily withstand the heat of the grill and is safe to keep or mounted over the grill for better lighting to the barbeque.

7. The Galaxy travel mug
Best for carrying anywhere you want, this Galaxy travel mug which is an insulated stainless steel tumbler. Perfect for keeping hot drinks warmer for a longer period of time and also keeps any type of cold drink cold too.
The tumbler mug can hold up to 14 oz of drink in quantity keeping the perfect temperature intact without changing it.

8. Anova culinary precision cooker Bluetooth
Technology heightened as the new Anova culinary comes with a wireless Bluetooth system for pure precision cooking of new age. It is perfect for any sort of cooking and can be used within the Bluetooth range.
It serves food for 8 people and this can be fit in any form of a pot where the food is cooked as the strong clamps make it tight.

9. Stainless steel stemless wine glass lid
Make your son in law's wine drinking much fun and good with the stainless steel wine glass with the lid. This stemless and lead-free tumbler would keep the wine sustain its temperature keeping the consistency same.
The plastic push on the lid is perfect for drinking or with straw or without it, and the quotation would always make it adventurous and give the feel to be near the lake.

10. Coleman oversized quad chair with cooler
The perfect picnic gift, for carrying cold beer bottles and even sitting cozily in the Coleman oversized quad chair. It has a built in cooler for keeping the drinks cold and chilled for drinking.
For the lightweight, the chair is easily portable to any spot to be taken. It also has some side pockets to keep other essentials, like food and sacks.

11. Rustic town 13 cross handle satchel laptop bag
Now, why worrying when you can choose a gift for your son in law which would surely bring him much happiness. The genuine 100% pure leather with the superfine finish is the beauty of this satchel laptop bag.
With total 3 compartments and 2 inner zippers, it would make the ideal bag for laptop and even carrying tablets and even documents to work.

12. EUDP Wifi adaptor
With the enhanced technology the EDUP Wifi adaptor comes in handy and is a perfect gifting to a tech-savvy person. 5.8 GHz dual-band 600mbps USB adaptor, is an external antenna and can easily support Win Vista, the win 7, Windows XP, OS X 10.6-10.13 systems.
This is the best technology to upgrade PC and even laptop and makes work faster, better and efficient.

13. Secura SWO 3N stainless steel electric wine and bottle opener
Wine is a staple drink in today's world for any form of celebration, so why not gift your new son a stainless steel electric wine opener which comes very handy. It is also a foil cutter, and with the LED light in the bottom, it becomes fashionable too.
The power is of 120 V 60 Hz and this would be always better than any manual opener for wine and other drinking bottles.

14. Mackie CR3 multimedia monitors
So now music listening would be much fun with crystal clear sound of the Mackie CR3 multimedia monitors. This pair of studio type music box would be the ultimate to bring back the sound effect at home.
Made with optimized supersonic performance and the RCA cable to connect to the PC, or any other output making the sound system better, enhancing the experience of listening music to the next level.

15. LETSCOM fitness tracker HR
Health is essential so now keeping a track of fitness would be easier with the LETSCOM fitness tracker HR which is a watch cum heartbeat tracker. It would be the wonderful and most precious birthday gift for son in law.
It is a full waterproof health bracelet with the features like the speed counter, a calorie counter pedometer for recording the fitness regime each day.

16. Beard conditioner and softener
Having a fashionable beard is the sign of style and smartness today with men, so now make your son in law look smarter with shining beard. The new beard conditioner and softener would help keep his beard soft and silky and in shape.
This is made of argan oils which are good for both the hair and the skin, so being healthy is would be safe too.

17. Apollo tools general repair toolbox set
While tools are an important part of our life it is also very essential that can help in repairing things at home. So gift this to your son in law as he would be cherishing this gift.
It comes with 2-bit processions, 20-bit sized precision screwdriver small nuts, 8 hex keys and a pair of scissors. A full tool-box which is handy, light and portable to be carried anywhere.

18. Whiskey decanter globe decanter
Make his whiskey drinking much legendary and stylish with the new whiskey decanter globe shaped, with an antique ship glass stopper fit inside. This decanter is an ultimate piece of art which would surely add more niche to the bar.
It can hold around 850 ml of liquor which is quite an amount as it can cover a small drinking party of friends at home.

19. FLOLARIDA barbeque grilling tool set
It would be really wonderful to gift him the ultimate stainless steel FLOLATIDA barbeque grilling tool-set to make the parties more tasty and fun.
It consists of one piece each of barbeque fork, grip wrong, spatula, all-purpose cutting knife, basting brush, cleaning brush, 6 serrated steak knives, and forks, 4 corn holders, 2 pepper bottles. The elongated shape would help the chef from getting the extra heart.

20. Cave tools barbeque grill brush
Cleaning the barbeque is always a tough job, so make his work easier by gifting him the Cave tools barbeque grill brush. A stainless steel brush with 100% rust free feature, and can clean any form of barbeque and even a charbroil weber porcelain and even hard grills.
The 18 inches long handle makes it better for grip and clean strongly getting inside and even cleaning the hardest inches.

21. Electric salt and pepper grinder set
The new electric salt and pepper grinder set is the solution for a faster breakfast each morning. Having a self-automatic battery operated grinder which would provide fresh pepper flakes and sustain the dryness of the salt and pepper would a nice gift. Even a LED light is fit on the bottoms for clear visibility and style.

22. Bamboo tumbler with a tea infuser and strainer
The phenomenal tea infuser has an internal stainless steel body which is covered by the original bamboo for keeping the aroma and freshness strong. It also has 2 detachable tea infuser for best brewing experience.
Now traveling would be energetic with fresh tea and coffee with this infuser tumbler and strainer making each trip memorable for sure.

23. Heavy duty storage straps
A simple yet best gift for son in law, to keep the garage and the out house clean and organize. The heavy duty wrap it storage straps holds all the loose wires and extension at one place keeping the garage clean.
There are 6 in number as the set and is very handy and useful at any time. So now just give it and make his life easier to organize his garage.

24. Stanley classic vacuum bottle
The new age stainless steel and lead- free and rust free classic vacuum bottle is a new way to carry your drinks when out. It would be kept in the original temperature due to the double wall.
It comes with a lifetime guarantee and is fully leak-proof so no fear of leakage, it can be packed and fit in any luggage so your best pal can travel freely. It would be one of the most useful birthday presents for son in law.

25. Pro heat resistant gloves
Protection is a must for all, so now give your son in law that protection from fires, with the Pro heat resistance gloves which would protect the hands from burning while grilling, adjusting the fireplace and even while wielding too.
This multipurpose glove is 932 Fahrenheit heat resistant so it will always protect the hands while working with heart and fire.

26. Barbeque gloves and meat claws
Now make his grilling sessions much safer and fun with the new barbeque gloves and meat claws for shredding purpose. This heat resistant gloves and claws would make cooking better and safer.
It is made of heat resistant silicon metal which keeps it most safe while grilling and would always be easily cleaned too, and it would help in faster cooking with your hands.

27. Beer chiller sticks
These 2 pairs in a set of beer chiller sticks would be an ultimate gift for the man who loves drinking. It has to be kept in the freezer for few hours of usage and then added in the bottle of the drink.
It would not only sustain the consistency but would also keep the drink cold for a longer time without any hassle at all.

28. Cafepress barbeque apron
So if you want your beloved son in law to have his own apron with a little him on it, then the Cafe press barbeque apron with the writing world's best son in law on it would be the apt one. It is 100% heavy and strong cotton made with two pockets on the lower sides.
This would be the best coverage while in front of the barbeque from getting his clothes dirty.

29. Canvas travel toiletry organizer
Your best pal may be traveling a lot then gifting your son in law the Canvas travel toiletry organizer would be the best idea to gift him. He can carry all his needful things in it. It has the inner pouches and pockets to fit all the essential and the zipper is strong.
Made of pure cotton and the look stylish would make his travel now easier and fuss-free with this new age travel organizer.

30. Donut shop single serve K cup coffee set
Coffee is always the heavenly drink and energizer, so the donut shop single serve K cup 80 counts would be one of the best gifts for son in law. This freshly brewed coffee would be keeping his mind and soul rejuvenated.
Made naturally it is not harmful to health and the taste is unique with the strong and thick consistency of coffee made in ultimate form.