Last updated on June 3rd, 2022 at 02:34 am
Old is gold. Mostly old people in the house are referred to as Senior citizen. They need to be treated with love and respect. They have done a lot of sacrifice for their family. So now it's our time to keep them happy for the rest of their life now. Gifts can also be important to express your feelings towards them. Some gift ideas for senior citizen are mentioned below. They also play an important role in building the roots of the family.
They have always tried to keep the members of the family always happy. Respect is what they crave for. The love the affection which they have is all they want. They will never ask for more money but will always crave for your time. They will be the most happiest person on the world if you can try and sit with them for half an hour also. Also, eat with them, talk to them, take them out for a walk.
There are very few people who think about gifting senior citizen some gifts. They too like their new and dear ones are gifting them. They too like gifts sometimes. That makes them so happy. That is the happiest some people crave for. It's not about the gifts but about how much they mean that to you. Some people love gifting things to others.
Gifts are a way they get to know how much to care for them. How much they care for you, they also feel too respected, and in a way happy at the same time.
Never thought about gifting your grandparents something? Then think about it then. Who knows what happy they can be. How much care they can feel in a way no one else can do it. Why only birthdays can be an occasion to gift anyone. Presents can be given any day when you feel so.
Here I can suggest you with some of the gifts that you can gift to any senior citizen for any occasions. Feel free to read.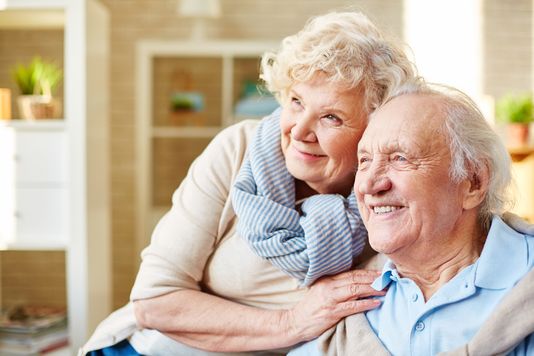 Gift Ideas For Senior Citizen
1. FM Radio

Who does not like to listen to music. Music can make a sad person happy. It helps with healing faster. People listen to music whenever they want. This FM/RADIO can be very useful for old people. Not only old people can listen to it but also anyone can.
The days where they are busy and not busy can help them to at least relax them down and make them happy. This radio/FM may come to their many more uses. And can also use in headphones someday. It is wireless too. So easy to carry if sitting alone in the balcony or in the lawn or with people.
2. Express Espresso

People love to be modern. They like if their house is decorated with modern stuff. And one of them is this coffee machine. There are some people who can have a day without their coffee. In fact, this machine helps in making coffee very fast and tasty. It saves time and makes it more quickly.
It can automatically fill water and burn the extra water. People don't have time in making coffee all day long. This machine can be used in offices too, at home an easy way to consume time in coffee. Even while traveling for many days this can help you out.
3. Natural Foot File

The old people also require some pampering at some level and this might help them in dealing one. This foot file can be a nice gift for a senior citizen. This can help in reducing the swollen foot which was there all day long.
Anyone can use this file to naturally decrease the size of that swollen foot. This stone is naturally made for people who walk a lot and whose legs get pain after some point. This also keeps the feet naturally free n let them breathe in a way.
4. Shower Bench

An old man/woman can't walk or run fast. They take their own time to walk. Shower bench can be of great help to them in a way. It can help them in resting also. This shower bench can be gifted to an elder person in the house.
While taking bath this bench can be made in many uses to the person who is using it. It has a separate shelf for any kind of usage to it. Even after bathing this can be used as in many ways. To keep some towels or soap someday or just random stuff. This later on can also become a chair just to sit on it.
5. Safe Sound Personal Alarm

This product can be used in many ways. If there is no one in the house only old people are there, this can help in many ways. It has its own alarm, one can set its own alarm whenever required. And the sound can be too loud for the entire house to listen to it. At night this can also work as flash lights also.
Suppose they are sleeping at night with lights off, and they have to get up so this flashlight can be useful to it. Hence one thing in all, that's all it matters. Out of emergency they want your help and can't call out of help the sound machine can help them to give you a signal that they are in need.
6. Telescoping Magnetic Pick-up Tool

A senior citizen cannot run or walk fast. They require some or the other person or any kind of machine to help them. The things that tend to fall from their hand or by other means can also be very difficult in picking up things. They need someone just to help them with that.
This product can reduce their burden. This stick can be very helpful in many ways. If a screw or any other thing that has fallen down, they can easily pick it up from the help of this magnet which is connected to it all the time and plus it has lights too. So this product can be very useful for them and consume nobody's time more.
7.TEA INFUSER. Stainless Steel Strainer & Steeper
Tea infuser are of great help. It can be used both at home as well as while traveling or in offices too. And this is stainless steel with a steeper. A great idea to gift people what they want. And if someone at your home loves drinking tea can be very useful to that person.
This product only requires hot water, and the tea will be in the infuser. This infuser can be reused many times a day or for many days. This can be useful for senior citizens as well as children.
8. Digital Clock with Battery Backup

Clock plays an important part in everyone's life. Old people cannot see things which are very far away from them. And they can ask everyone passing around about the time and the day and the dates too. They tend to forget things easily.
This clock is digital with power batteries along with it. This product can be useful in many ways. It has a long battery saver which can help later if there is no electricity around. It specifically shows the hour of the day with AM or PM, morning or night.
9. Pill Organizer
With the modern generation, people have many types of disease. People have no other option but to deal with that problem. This pill organizer can be used daily at home or even when you travel outside for few days or two, or when working in the office. Some have a lot of medicines to eat just in a day.
This organizer can help them in keep the medicines in one place and the reminder in the organizer can help in reminding you to have the medicine on time. There are different containers for different medicines at to which hour of the day needs to take. By far one of the most useful product to gift this to your grandparents or parents for that matter.
10. Tissue Percussion Massager.
Isn't today's life too fast? Don't you get time for massages at parlors? This product can get all your problems get solved. This product can be used to open up the tissues in one's body and help them to relax in a better way.
It can be handled with your hand on the back scalp, neck, shoulders, foot, hands, legs, etc. Gifting this kind of gift to old people who can easily get access to this can help them in many ways. This can also help in blood flow. This massager can be used as many time in ad day.
11. Bed Wedge Pillow

Some have serious issues related to back pain. There is no time for rest in the day. Elderly people can also be busy in their daily chaos that they don't that enough time to take rest of their back. This bed wedge pillow can help them in their daily nap time so at least during that nap, they can have rest and their back problem can be solved.
12. Puzzles
Relaxing during the day is very important. Everyone should have their own time. It can be anything like writing or drawing or painting. When people get old, they like to play with their grandchildren.
So they too try to play those games which they can play with them or with their respected partners. This puzzle will be of great use to it. One can get all the friends and family together and can play this game.
13. Folding Walker
This folding walker can be given to old people who can't walk properly or who are unable to walk by their own. The walker helps in many ways to the person who can't walk off on their own. This walker is recommended by many medical centers and is quite heavy for some people to carry it everywhere.
The people who are using it can be able to walk by their own self. It comes with two sticks parallel and two sides wheels so that they don't have to put their whole strength on the walker and not being able to use it.
14. Picture Button Phone
Humans have made a lot of more technologies in today's era. The senior citizen cannot use modern technologies very quickly. They tend to forget numbers and also whom they wanted to call. But just this unique item they can call on the direct numbers or can also recollect whom they wanted to call. This phone has big pictures of their dear one's so they cannot forget anyone's number or whom they wanted to call.
In emergency, they can call up the right person whom they wanted to call rather getting confused whom to call. In this product, you can put pictures to the dialing numbers n locate them with your numbers, like whom you want to put on which numbers according to their calling priorities.
15. Coloring Book For Seniors
Some get panic attacks, while some get anxiety attacks due to boredom. Old men specially can't sit back home because they have never ever done that during their early time. They can get stress out of nowhere.
This coloring book can help them to reduce their stress levels by coloring in this book. This book has different types of pages with different imagines to color. And a variety of designs in this book. Not only the men can color but also the women can color to reduce their anxiety.
16. A Bedside Companion BOOK
The book can help in people healing fast. This book IN-HOME CARE FOR SENIOR CITIZEN A BEDSIDE COMPANION BY Shirley M. Baker-Davis is one of the most recommended books for senior citizens around the world.
Some have the habit of reading books at night and then sleep. This book can help them a lot by reducing their anxiety, their stress, them who are not able to sleep for many nights. This might help them in many ways.
17. Candle Holder
Candles are used to decorate the house. The gifts for elderly people can also be candle holders. Some people are very fond of having candles all over the house. They like to keep some sort of fragrance in the house.
Mostly old women love doing it. So a candle holder can be one of the gifts that you might be searching for. This candle holder is made up of wood and is light in weight. They can be kept anywhere in the house and used when required.
18. Electric Can Opener
Now-a-days everything is technical. Earlier there were the normal opener but not the electric ones. Some still find it very difficult to open with a regular opener. This electric can opener can be very useful not just for the old people but also the people staying in the house. This can opener is fully electric that is saves calling for someone who can open it.
The opener is so safe to use and also the food remains fresh and healthy. With the help of this opener, one can cut the lid so perfectly that the remaining food in a can, can be restored in the fridge. One of the best gift one can gift to senior people around you.
19. Garden Kneeler Seat with Handle Tool
One of the best gift if the person has own garden or a big lawn. This garden kneeler can be used in two ways, but both the ways are very useful for the person who is using it. This kneeler has two poles and can be used as the seat to sit down when unfolded and visa-versa used as kneeler when one wants to stand.
This comes with pockets which one can remove when not required. Also, carry it as one can keep all the belongings they have in the pockets. The poles help in getting up if one was sitting or while kneeling around the stand. One of the useful gift for a senior citizen.
20. Wool Knee pads
The best way to keep yourself warm during the colds or winters is wearing wool knee pads. Old people can get pain in their knee very often so they wear such knee pad on their knee just to keep it warm. This can be one of the gifts that you are planning to gift to your grandparents or parents.
21. Key Holder and Key chain Organizer
No need to carry different keys and get confused for the rest of the time, thinking key to take or not take. So gifting a key holder with an organizer can be a good idea. Hence the person cannot get more confused while using this holder.
22. Walking Stick
Everyone wants someone's support in a way. People get married so when you get old you have someone to live your life. A same walking stick can be useful to both man and woman to walk.
The stick can be used while walking around the city or in your home or even at the office, if you have a problem in walking alone or your legs pain or you require support to walk. This stick can help your grandparents or anyone to walk easily.
23. Camping Cot
Old people like to relax with their grandchildren. This camping cot can be very useful to the old people to relax in the lawn or to sit in the balcony see their grandchildren play.
The stand has the led flash light so you can turn the flash light on when required. The material is very heavy to use and have a bag so you can fold it and keep it in the bag when not required. Easy to travel with this camping cot as it is folded.
24. Air Purifier
This air purifier can remove around many germs, smoke, pollution, dust in your house or in the office or inside a car. This can remove the dirt from anywhere. This can be useful in many ways to old people to keep their room n house clean.
Even if you have small children or pets at home they can breathe easily and also can live in a clean environment. So the idea of gifting old people an air purifier is a good one.
25. Neck and Back Massager with Heat
Some people have real back pain and neck pain. Mostly old people have it. This neck-back massager is very useful to them they can wear it 12 hours a day. They have electricity passing through it so it keeps your neck and back warm all day long.
This is a kind of massage that people get. Both man and woman can use this. With this, you can get a bag for this massager so whenever you don't require you can keep it safely without other people getting hurt.
26. Eyeglasses Holder
Old people forget where they have kept their belonging, Specially eyeglasses. They have the habit of keeping it some other place and then finding it to another place.
So this eyeglass holder can be very useful for them to use it. The only thing they have to remember is to keep their eyeglass in this holder rather searching for it.
27.
Bottle Opener Jars
Senior citizens are very weak to open things that are very tight. They require someone's help to complete their work all the time. There are bottle jar openers available in the market. One can gift it to the old people or women or even children for that matter.
If is too tight to open it, one can use this opener and open the lid of any jar without anyone's help. It can be gifted on their birthdays, anniversaries, or many other occasions too. This can be one option to the gifts for a senior citizen.
Hence it is said gifting people some gifts can also bring a smile on your face too. Gifts are mended to be given when you love to see the other person happy. Senior citizen also likes the gift if that gift is useful for them.
Senior citizen are the pillars of our life. One should never forget them. One way a person can express his feeling is by gifting our loved ones. There are many types of gifts that a senior citizen can be gifted. This gesture brings a smile on their faces and seeing them smiling one also smiles.
I just shared the list of gifts for senior citizen which can be helpful to you to gift to your grandparents or any senior citizen any day or on special occasions. This can bring a smile on their face and whenever they use the things that you gifted them, they will always remember you. This can bring a smile on your face too.