Last updated on June 4th, 2022 at 12:14 am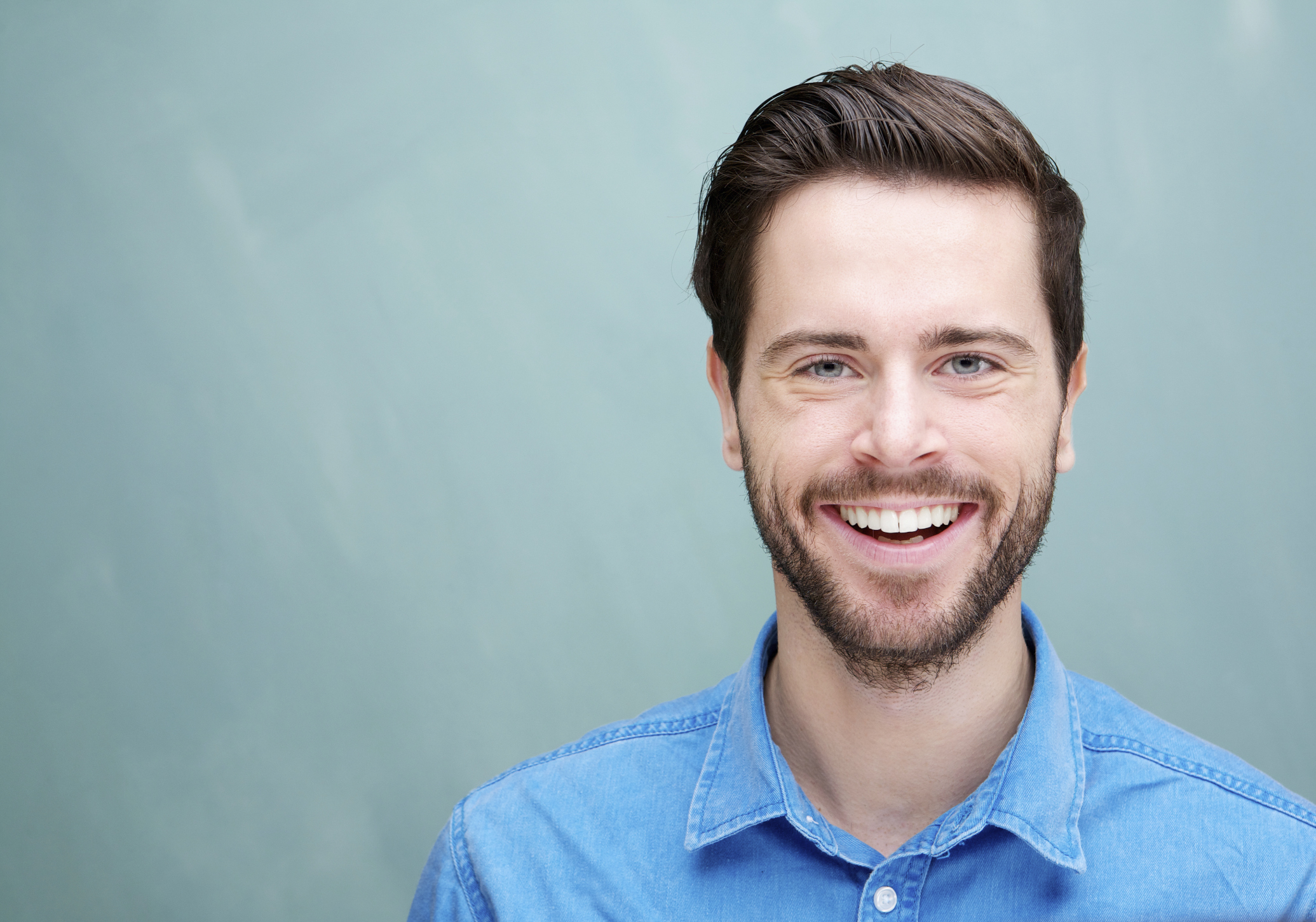 The fact that he has celebrated more than 50 birthdays means that he has received a lot of birthday gifts throughout his life. This simply implies that you have to be different to intrigue the 50-year old receiver.
Not that one has to go beyond the mundane gifts to impress him, but at least one must try to give him an efficient gift. Therefore, to curb your dilemma, we decided to help you with numerous birthday gift ideas for men over 50.
You can scroll down the gifts if you are troubled by the question of what to gift to an older guy. The gifts mentioned below are common for all the men over 50 regardless of their relationship with you.
26 Wonderful Gifts for Men Over 50
Well, he could be your dad, granddad, uncle, or even your best friend, it doesn't matter. It is always a difficult job to select a gift for men over 50. You have to goddamn precise to amuse a person that old with a birthday gift.
If you are willing to spend big on a gift for your oldie, this would be an exciting one for the receiver. He would get a device which would keep him entertained in his free time.
Also, it would be the best device to rely on kill his time post-retirement. He can listen to his favorite songs, watch his favorite videos or movies, or even play games using this wonderful tablet.
Anything as efficient as a tablet would be a great birthday gift for your old man to make the occasion memorable. The new amazon fire tablet boasts a longer battery life and is portable to the core.
This one is especially suggested for the people who love to keep their smokes in a case. Someone who loves his cigars, and would love to keep them in an exquisite box, this box would be much loved by such a person.
It comes with a magnetic seal which keeps the sake sealed and cigars in it very fresh. It is so tightly packed that it easily passes the dollar bill test.
Therefore, for the cigar lover, this would be an absolutely fantastic gift, which would preserve his dire passion for cigars in the box.
Although it may sound a lot funnier, it is more useful to a man than you will ever think. A 50-year-old man is going to need it, unless and until he doesn't shave for ages. But that is also a very rare exception.
It would keep him groomed. The dual edge blades that come along with the tweezers allows its users for a smoother shaving experience. Also, it is water resistant which allows you to use it in the showers.
It may sound disgusting to gift a nose trimmer to anyone, but anything that is efficient to the core and comes in handy in day to day life is always a great gift.
If your old man takes pride in getting hold of fish from the nearby river, stream, or sea, we are sure that a fishing rod is certainly going to excite him to the fullest.
Something that provides ample nourishment to his hobby would surely be appreciated by the receiver. Also, it has everything that he would require to start fishing.
He can eventually get rid of his old fishing rod which is not so efficient rod. It is durable to the core and provides ample elasticity to continue fishing for a long time.
Well, not everyone would love receiving a bathrobe as a birthday gift. But for someone who loves luxury and comfort wear to the core, the bathrobe would be a good gift.
You can even customize with the initial letter of the receiver which would make it look like specially customized for him. Anything that is customized adds a greater value to the entire gift.
Therefore, the monogrammed bathrobe would be a decent gift for a man over 50. It would help him to be comfortable in the way he wants to, and walk out of the bathroom without feeling any more uncomfortable.
It is one of the most common gifts that one can ever think of while selecting a gift for any man. However, it is also the handiest and efficient gift which makes us mention it on the list for obvious reasons.
The receiver can wear it at any of his parties or Sunday morning masks. Help him add to the long collection of ties and add some flavor and style to his cupboard. Every time, the raids in his cupboard and comes across the set you gifted, it would remind him of you.
Not only would it be an essential tool to have at your disposal in your 50's, but a toolkit with your name engraved on it would be an endearing equipment to have.
It would be much more cared about and used carefully once it comes to the person as a gift. The kit comprises of fine edge blade, can opener, wire cutter, crosshead driver, bottle opener, and plier.
It has everything that a man would require to suffice his day to day requirements. Also, the fact that it can be personalized with the desired name makes it a great keepsake for all the older men.
Whether you are 15 or 50 years of age, the love for beer doesn't fade away easily. It is always nice to have a mug full of fresh beer just to calm yourself down. Not only it makes you feel ecstatic but helps the person relax in a particular way.
By gifting this kit, you give him the freedom to brew his own batch of fresh beer every time he thinks of sipping on it. The kit comprises of a keg fermenter which can produce 16 pints of beer at one.
Not that we encourage you to have alcohol but very few things can replace beer in terms of tranquility it provides once you consume it. Therefore, if your oldie is over 50 and loves beer, this can be an appropriate gift.
Challenge his inner chef by gifting him an exclusive set of flavored olive oils. If at all, the person you want to gift loves cooking and is fascinated to see a wide variety of food ingredients in his kitchen, this set is surely going to excite the hell out of him.
We kid you not, he would love to experiment with different flavors once he gets hold of the distinctive oils. Expect a delicacy or two from him once you have gifted him the olive oils.
The set comprises of Italian extra virgin olive oil and comes in four flavors, viz. Mantova garlic, basil, chilly, and lemon.
Now that he has crossed 50 years of age, it is quite evident that he has to strive on some or other medication to keep himself pumped up. If that is the case with your old man, you can gift him a pill organizer.
It would help him to organize his monthly doses accordingly and never miss one. This way, it would keep a fine track of his health.Also, such gifts signify that you utterly care for his health and take immense efforts to have a decent check it.
If you are seeking for the best birthday gift for a man who is turning 50, this would be an apt choice in terms of usability, efficiency, and thought process.
In case he cannot cope up with the increasing heat, help him keep his cool by gifting him this personal cooler. The cooler can work effectively on a 45 square feet area.
It would help him control the temperature, whether he is in the office or home. Also, if he is a frequent traveler in the humid countries, he can take his personal air cooler along with him.
It is portable to the core and just gives you enough cool breeze to keep a person satisfied. It is one of the decent gifts to give to a man over 50.
For the bacon lover you know, this DIY bacon kit would be the perfect gift for him. No need for him to visit the fancy restaurants in search of lip-smacking bacon.
He can make it and have it at the expense of his home once he has the kit at his disposal. Also, you gift yourself a fair chance to taste something scrumptious after the old man receives it.
If he loves to cook or is a bacon enthusiast, your gift is surely going to be appreciated, unless you give it to a vegan and make a fool of yourself.
We kid you not, this is one of the best hobbies a man could possess. And once he has done that, his love for books would know no bounds, therefore, a gift that would encourage him to nourish his hobby in a particular way would be a perfect gift for the older man who is over 50-years of age.
Kindle would be the best gift he will ever receiver if he loves reading. It is so efficient that our readers would find it most of the gift idea blogs on our website, birthdayinspire.com. You can pre-download some of his favorite books if you want to just to add to the efficiency of the gift.
Most people in their late 50's have a lot of free time in their hand. Some of them even retire giving them several hours to kill. This is when these Bluetooth speakers would come to the rescue.
They are extremely portable and can be connected to any Bluetooth smartphone. By gifting this, you give him a chance to listen to his favorite music. Whether he is in the field, or gardening in the backyard, he can always accompany his chores with a dash of music.
We highly recommend it for people who are very passionate about music. You can even opt for shower speakers if he is someone who loves to listen to his music in the bathroom.
If the person you want to gift is a meat lover, or in case, he hosts BBQ parties quite often in his backyard, then the BBQ Grill Set is the gift for him.
The grill set would allow him to grill some delicious chunks of meats and potatoes, all the expense of his house or backyard. He would never feel the urge to spend big on a steak as he could make it himself with extreme suaveness.
Also, if he is hosting a party, it would help him grill down some fantastic delicacies for the guests. Be careful and make sure you give it to a person who loves to grill, and not to someone who is a complete vegan.
Yes, it would be a mere perfect gift for someone in his teenage, but with the extensive use of technology, especially mobile phones, it becomes a necessity for all ages.
The portable charger would be of great use while he is traveling, in the office, or is on business trips. Efficiency at its very best is how we would like to describe this little piece of technology.
You can choose the charger's capacity depending on your budget. If you are flexible with it, you can gift him a 10000 mAh battery charger. He'd never get the chance to say that his battery drained off once you gift him a portable charger.
Help him relax and take his afternoon nap with utmost comfort and poise by gifting the oldie a rocking chair. With time, we are sure that it would become his favorite place to sit at the home.
Whether he is reading the morning newspaper or trying to tune into a radio channel to listen to his favorite music, he'd enjoy sitting on the rocking chair. The wooden chair is a byproduct of incisive craftiness.
Not only it provides comfort, but also adds to the overall look of the house. This would be a quintessential gift for someone who has crossed 50 years of age.
You cannot deny the dire need for a good shaver in men's lives. Believe us or not, it is used by 70 percent of civilized men all over the world. Therefore, it would fit as a decent gift choice for men regardless of their age.
This gift would make him look sharp. Now that he has a good shaver in the house, he doesn't have to spend several dollars in fancy salons to set his facial hair.
Therefore, salon or not, he would look sharp on the Sunday morning mass without spending big on getting his beard done. We highly recommend this exclusive electronic gift for men who love experimenting with their facial hair.
There is no denying the fact that he loves beer and has a can or a bottle with him for the most of the times. Although this would leave his hands busy for the most times, it does not matter because nothing can beat the chills of that given a cold beer.
If that is the case with your old man, he would love to receiver a holster as a gift. It would keep his hands free while he works or loiters around in a party. Therefore, he wouldn't run the risk of his beer spilling. We know how precious few drops of beer are.
Why should women have all the fun? Just like them, even men can nourish their skin and freshen their moods by using these bath bombs set.
The box contains several healthcare products that would help the men to build on their immune system and maintain a glowing skin. It not only gives you a better skin but a fresher mindset which helps you to make wise decisions at work and at the office.
The aromatherapy inherited in the bath bombs is effective and can give you the leisure and comfort of your life. This would be a decent gift for someone who owns a bathtub at home.
Coffee addict, if that is what comes to your mind when you call out his name, you have to gift him a coffee machine. It would curb his desire to have coffee at any given point of time whenever he craves for it.
Also, it would help it cut down on the money he would spend on expensive overrated coffee shops. He can choose from a variety of coffee options that include cappuccinos, lattes, and mochas.
Making coffee was never this easy and having a machine do that for you is indeed a boon for the coffee lover. You may even get to try some exquisite coffee variations when you gift the coffee machine to him.
It is quite evident that a person who crosses his fifties tends to face health problems, especially in respects to the ware and tare of the muscles. This is when an appliance like Shiatsu Massage cushion comes in handy.
The pillow gives you the right amount of pressure and heat to treat your sore muscles on and around the neck. It can be used a pillow to kept to comfort your lower back in the car or in the office.
Not only your lower back but it can be also used to treat other body parts. Therefore, it becomes a great gift for a person who is well past his prime age. It would be a handy gift for the older men.
If you are still confused about what you can gift to a man who ages over 50, you can be safe by gifting him a money clip. It is used by most of the men around the country and it would come in handy to him at some or the other point of time.
Also, it will be with him for the most amount of time reminding him of you all the time. If at all, he is not someone who uses the money clip, you can then shift your attention to wallets.
There is a large collection of them on the online portals. Therefore, depending on your budget, you can jot down on something accordingly.
Is he someone who is always on the move for the business trips? Does he travel a lot more than he spends his time in the hometown? If it so, it is necessary for him to have a nice decent travel bag to accompany him wherever he goes.
Thus, we came up with a suggestion of a travel bag, a gift for the people who travels. The best part about the bag is it is protected with a combination lock and durable metal zippers to ensure the safety of the user's goods inside.
Such bags are indeed a boon, especially whenever you are in a land which is completely unknown to you.
Now that you have a lot of options in terms of gifts to be given to a man over 50, you can settle down on one of the gifts above. If not, you can always turn your attention to the most expected gifts like apparels, sunglasses, watches, bracelets, etc.
Just make sure that you keep the receiver's choices and tastes in mind before selecting any of the above gifts.
In case, he is a musician or thrives on playing a particular instrument, you can give him his favorite instrument or something that can help him acknowledge his passion in a particular way.
With this, we conclude our blog that reflects on all the possible gifts for men for over 50. We hope you liked our suggestions and had answers for all the questions you had before you called the internet for help.
Keep the age and the person's choices in mind, and that's how you would add to your gift-giving skills.