Last updated on June 3rd, 2022 at 01:59 am
In today's world, software has not only become a very lucrative career but also a great convenience. It is so versatile that it is used to complete the biggest parts of some monumental tasks from the comfort of our homes. One of the most popular applications of using software is graphic designing.
Graphic designers are in huge demand across the world with the increasing necessity for companies to come up with unique, creative and attractive visual representation of their products and presentations. This has made more and more people choose this as a very lucrative job that not only pays well but also gives them job satisfaction that is hard to achieve through other means.
With that in mind, it's not unlikely that you might have a friend or family member of your own that is a graphic designer and if you want to give them a gift that's meaningful to them and useful to their cause and passion, it might not be that easy of a search. So, we've looked around a lot, done our research and came up with this list of amazing gifts for graphic designers that are guaranteed to please them.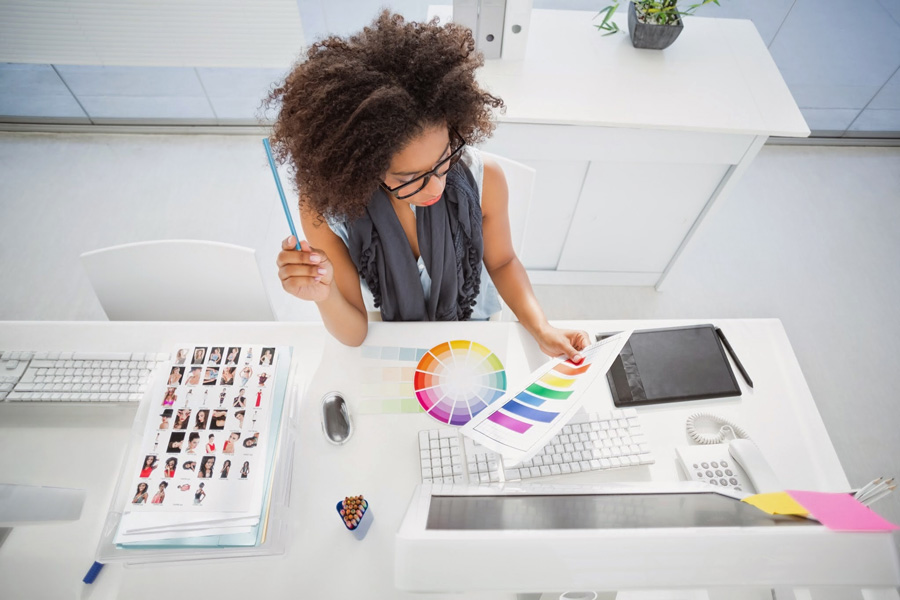 Recommended Gifts For Graphic Designers
1. USB Charging Station Dock

A graphic designer usually needs a lot of tools for effectively doing his job. That could include multiple gadgets like tablets and drawing pads, most of which are electronic and needs to be charged. Keeping track of and charging so many gadgets could sometimes get too cumbersome at times.
This charging station lets them place up to 6 devices for charging at the same time while providing all the latest and convenient features like fast charging and compatibility for devices of different brands. It's a great gift for anyone but for a graphic designer it makes their life a lot easier.
2. A Dictionary of Color Combinations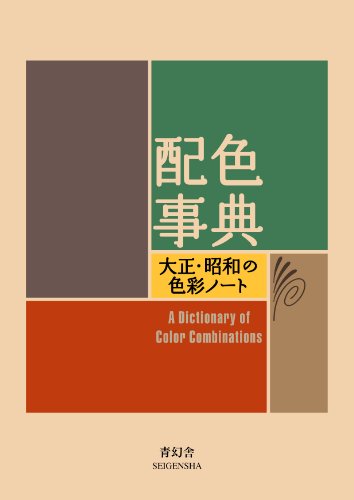 Graphic designing is as much an art as any other traditional forms like a painting that have been around for ages. As such, it is obviously closely associated with colors and different combinations of colors. Knowing the right place and time to use a particular color can sometimes have dramatic effects on the final product of graphic designing.
This book has a very nice depiction of various attractive color combinations including the secrets behind their success. It's something that will come in very handy a lot of times in a line of work such as graphic designing and this is a blessing of a gift.
3. 25-Piece Deluxe Art Set

While most of graphic designing is done with software, the designers at heart are basically artists and creating art is what inspires them rather than the medium used to do so. So, using physical means create some concepts might not only be a refreshing idea but also an actually useful one.
This art set consists of equipment that is good for beginners but also has a wide variety of color selections and tools suitable for top of the line professionals. With a gift like this, you will be encouraging the person to cultivate new hobbies or bolster their existing ones.
4. Smart Notebook

Whatever it is that needs to be designed usually has a rough sketch. The envisioning of ideas and physically recreating them on a notebook, while not as accurate as designing software is still a lot more convenient.
This smart notebook provides the comfort of a regular notebook with some extra added benefits. For one, everything written or drawn on the pages of this notebook can be uploaded to the cloud making it much easier to access. And the notebook is completely reusable making it a small one-time investment that is a must have for every graphic designer.
5. Height Adjustable Standing Desk

Graphic designers spend multiple hours every day working on their computers and it is easy to forget about the physical effects of being in the same position for so long when engaged in work. This height adjustable desk is a perfect gift for anyone in a similar situation where their work demands them to be in one place.
It can be adjusted so that they can either work sitting or standing and both at varying levels depending on what the user finds comfortable. This can be used as a standalone desk or in conjugation with normal work desks. It's a great addition to the arsenal of graphic designers.
6. Portable Wireless Scanner

Scanners have always been considered wildly useful tools for anyone who work with software and physical tools at the same time. And graphic designers are a prime example of that. This mini scanner comes with almost all the features of a full-sized scanner with the added benefit of being completely portable.
It's a very useful device to have handy for a graphic designer and will make for a fantastic gift on any occasion.
7. Air Humidifier

Graphic designing is without doubt one of the most intensive desk jobs one can come across. While there are tools that can help with the posture and productivity of a person in this particular instance, the state of their surroundings is not easy to improve.
This air humidifier completely changes that by making it not only possible but extremely easy to freshen the air around the room, moisten it and even add some nice aroma. It's a welcome gift that will put anyone in the perfect mood for creativity.
8. Programmable Mechanical Keyboard

Keyboards are obviously an essential part of a computer and therefore very crucial for graphic designing process. However, due to the number of actions required to do a simple task in many designing software, the whole process could get tedious, not to mention time consuming.
This mechanical keyboard is different from the traditional keyboards by allowing the user to program each of its keys as actions that are usually a combination of multiple keys. It saves a lot of time for them and is also very convenient to use.
9. Solar Power Backpack

One of the major disadvantages for any software professional is to make sure their devices are charged up and ready every time they need them. Sometimes charging the devices could be a huge challenge especially while traveling.
This backpack offers a very innovative solution to that by integrating a small solar panel on the back. While it's not enough to quickly and fully charge large devices, it is enough to keep smaller devices like mobile phones and tablets going for a long time.
10. 3-D printing pen

A graphic designer is likely to be passionate about designing not just in their job but also outside as a hobby. Supplementing this hobby is a great way to not only encourage their passion but also make them more relaxed and treat it as something fun.
This pen lets them shape and creates various things but instead of on a paper or a screen, it creates them in 3-D by oozing out a paste that solidifies immediately when it comes out. It's a great way to create some unique art in their free time.
11. Touch Screen Gloves

Most of the modern devices come with touch screens which make the overall functionality a lot easier and efficient but touching the glass screen still causes its own set of problems like the device being slippery or leaving fingerprints.
In addition to solving those problems these gloves let the user operate their devices without having to be bare handed which is important especially during winters. They are a great pair of stand-alone gloves and provide very useful functionality at the same time.
12. Lap Desk

The productivity of anyone can be greatly improved by having proper tools in addition to the basic equipment. This is particularly true for graphic designers as their productivity heavily depends on their mental condition for creativity.
This compact desk fits comfortably on your lap and lets you place a full laptop on it including a mouse and a smartphone. It's a very nice gift that would enable them to work even from their bed when they don't feel like getting up.
13. Sunrise Simulation Alarm Clock

Despite the easy availability of smart phones and other devices, alarm clocks are still very popular and prevalent among many people simply because of the convenience it offers. This sunrise simulation clock does just that but with even more added benefits.
This clock emits a light that is very similar to that of natural sunlight making it much easier for a person to wake up to. It helps tremendously with sleep cycles and productivity while providing all the normal features of an alarm clock.
14. Projection Keyboard

If you're looking for a gift that screams "cool" all over it, then this is as good as it gets. This latest and greatest input technology projects an actual working keyboard on any relatively smooth surface and can be fully used.
This keyboard is especially useful while traveling or when you happen to not have your computer with you and have to do some of your important work on your mobile phone. It's a futuristic product that is still being improved and they would be extremely happy to get their hands on one of the first models.
15. How To Be a Graphic Designer Without losing your soul

Any profession will require the individual to be in constant pursuit of knowledge and skill in order to become better at their craft and it is no different for graphic designers.
This insightful book by Adrian Shaughnessy helps tremendously in that quest for knowledge as it not only provides extremely useful tips and advice but also encourages the readers to form the right mindset with a very good philosophical take on things.
16. Bookniture

This is a very unique and innovative approach to making compact furniture as this little tool can handle a lot of weight and when not in use can be folded in the shape of a normal book making it extremely easy to carry around.
Being able to take the form of a seat, shelve, bench or a side table all while being in a compact form to be carried around makes this an invaluable tool for any graphic designer. This would be both a practical and pleasant surprise.
17. Spirograph Design Set

Spirograph was invented way before the current computer software to help with designing. The physical tools let a person draw complex shapes and combine them to form their own unique design.
This is a great way to gain new ideas and designs for their future projects and could also act as a very productive but entertaining past time. Overall a fantastic gift for graphic designers.
18. Wacom Intuos Art Medium

This is an amazing tool specifically made with graphic designers in mind. It comes in the form of a small and compact tablet that has a black surface with some markers on it which are used to trace movements.
This pad can be connected to and synchronized with a computer so that any action you perform on the pad will be shown on a dedicated software you install on the computer. This is a very comfortable way of designing as it lets you draw and design just like you would on a normal paper.
19. Cat themed pencil holder

Having a proper desk is essential for anyone who does most of their work near it and the accessories are an essential part of having a proper desk setup. This pencil holder acts as a great decorative item for any desk while also helping to keep it organized.
It can hold anything like pencils or mobile phones and even your glasses making it look absolutely amazing on the desk not to mention its utility.
20. Lumbar Support Pillow

Graphic designing is a job that requires a person to sit down for long periods of time and this could be very taxing on the body. This set of pillows help make the whole seating experience extremely comfortable while also avoiding any possible back problems due to bad posturing.
It's made of extremely high-quality materials and would turn out to be a very thoughtful gift that shows how much you care about their health and fitness.
21. Folding Bluetooth Keyboard
This is one of the most useful tools you can find when it comes to computers and their utility. This keyboard is not only capable of functioning completely wireless, but it can also be folded to a size small enough to fit in a pocket.
It's a life saver for many who travel frequently or find themselves in a situation where they have to work on the move even for a small period of time. It allows them to take the comfort and convenience of their own keyboard anywhere and have it around them all the time.
22. Blue Light Filter Glasses

Looking at a computer screen for long periods of time could have some very undesirable effects on the eyes and a graphic designer is required to spend a lot of time in front of a screen. While there is no way for them to reduce that time on any meaningful measure, it's still possible to make the time they spend looking at the screen a lot more comfortable to the eyes.
These glasses have a special filter that blocks out blue light which is the main culprit in causing the negative effects and strain towards the eyes. In addition, they also look cool and are a great gift for graphic designers that they would certainly be thanking you for.
23. Mechanical Lead Holder Pencil

When it comes to designing, there are a lot of ways to make your imagination come to life and with graphic designers, it's mostly embedded in software. However, handmade designs are still very popular and used as a baseline for the more complicated software renders.
This mechanical pencil helps greatly with sketching down almost perfect designs with their hand as it supports leads of different sizes. It's comfortable, durable and is a very valuable tool to have in the inventory of a graphic designer.
24. Professional Business Card Holder
Professional growth for a job such as graphic designing comes in more than one way. Obviously, they have to work on improving their skills but another side to the coin is the business. They have to be able to advertise themselves as a valuable resource to anyone looking to hire.
Even in today's electronic age, business cards are a great way to do that. This card holder will give the user a very clean, professional looking little box to store all their business cards in. It looks and feels extremely premium and would be a very welcome gift for anyone looking to expand their opportunities.
25. USB Data Hub
Graphic designers often have multiple devices that are necessary for their work and one of the biggest challenges when it comes to a setup like that is being able to synchronize all those devices.
This USB hub gives them an option to connect up to 4 devices at the same time and establish a seamless data transfer between them in addition to providing extremely fast charging for all of them.
26. Credit Card Shaped USB Drive

This is a very unique design of a USB drive as it's designed in the shape of a credit card. While not offering much of an additional functionality compared to a normal USB drive, it is still a very good-looking little piece and executes its main purpose flawlessly.
This would make for a very nice and thoughtful gift as this design not only makes it unique but also easy to keep track of due to it not being too small while still being compact enough to be carried around in a wallet.
27. Chalkboard Coffee Mug

A very common theme you could find among graphic designers is that they're all attracted to creative and unique things. This coffee mug is a great representation of how something simple can be turned into something very eye catching.
The mug is made of high-quality ceramic and comes with chalk that lets the user design their own theme for the mug. It could also be a great way of remembering important tasks. Overall a very creative gift and one that a graphic designer would absolutely love.
28. Portable Laptop Power Bank

With so much work being done on a laptop, sometimes even on the go, it's necessary to keep them fully charged at all times but that might not always be possible. This laptop power bank is compact, can be easily carried around in a bag and has enough capacity to last for a full charge for most non-heavy laptops.
It's a very useful gift that will come in handy plenty of times, especially while traveling and you're going to be thanked just as many times in their mind.
29. Digital Artist Brush

If you're looking for something that would stick to the classic norms and still offer impeccable functionality, this is a great option. The digital brush comes in a metallic frame with its edge having a real brush that lets you use it on a screen just like you would on a paper.
This is truly a wonderful way to design even using software and it would be a nice gift that they would never get tired of using.
30. The Working Mind and Drawing Hand

When it comes to designing, a lot of the work is done through imagination. Creating ideas and drawing inspiration from existing things is what makes a good designer. This book by Oliver Jeffers highlights his own experiences with art and his various sources of information.
It's a great treasure of information for anyone interested in art and designing and being able to get into the mind of one of the most creative artists to have ever lived would greatly help anyone be a better artist themselves.
31. Desk Decor Toy

Desk toys are a popular way for office and desk workers to relieve some stress. It is an important and much needed part of a healthy lifestyle that many tend to ignore or simply can't get hold of a good way of doing it.
This sculpture is one of the best fidget toys available in order to take someone's mind off a stressful day or just calm their thoughts down. This suits a graphic designer even better because they could turn this into different very creative shapes and use it as a decorative item on their desk once it's done.
32. Personalized Photo Mouse Pad

In modern computing, a mouse does most of the operational work and this is especially true for graphic designers, often requiring precise movements with it which makes the mouse pad they use equally important.
This could be a great opportunity for you as this mouse pad is not only made of great quality material and offers a seamless experience but it can also be customized with a photo of your choice giving you the chance to make it extra personal and give them something that they would never forget or part with even when not in use.
33. The Process is the Inspiration

This is one of the best books ever written on a topic that is most relevant to graphic designers, inspiration. Graphic designing is very closely related to art and art is all about inspiration. This book by Andy Cruz reflects on how a simple thought born from curiosity is all that's needed to find inspiration.
It's a very thought-provoking book and works wonderfully well as a gift for any graphic designer as everyone wants more inspiration and to get better at their work, which this book can absolutely make happen.
34. Handheld Color Matcher

One of the most important aspects of graphic designing is recognizing and mixing appropriate colors down to the smallest variation. This color matcher helps to compare the color in question to its own collection and then identify the right shade.
In many cases, this could be an invaluable tool to a graphic designer due to its compact size and easy usability. It would certainly make for one of the best gifts they could ever receive.
35. Perpetual Calendar

If we're talking about a gift for graphic designers and it's nothing different than what most people use, chances are, they're going to find it boring. As creative professionals, creativity is a major criterion for many things in their lives.
This perpetual calendar peaks on that condition as it serves the same function as a normal calendar but with a much different and creative way of reading it. This calendar can also be used for multiple years due to its design making it an ideal gift for someone with as much creative hunger as a graphic designer.
Finding a mix between, utility, creativity and breathtaking design is never easy. But that's exactly what you'd need here to make your gift satisfactory and hopefully our list of gifts for graphic designers have given you some ideas that will work perfectly for the person you have in mind.