Last updated on June 3rd, 2022 at 10:39 pm
It is said that the bond of love is stronger and deeper than the bond of blood, so the bond of a mother-in-law and daughter-in-law is always special.
She is the new daughter added to the family whom her son has chosen as a life partner, so the gifts for her should also be special. Gift her something which would speak those expressions which are hard to say yet has lots of love.
Also while choosing from the vast variety of gifts platter always check the durability, so that the gifts for future daughter in law should be special like her. Gifts speak several words which are silent yet strong to understand and spread with each other.
So why not make the new daughter feel needed and loved, with the gifts you share with her, your acceptance and love would be felt in her heart.
It is the fact that a girl leaves all her bindings and comes to a new family adjusting at each step, and in this process, a love of a mother would be her added bonus. So make her feel that she is as important and special as your son and choose the apt gift for her.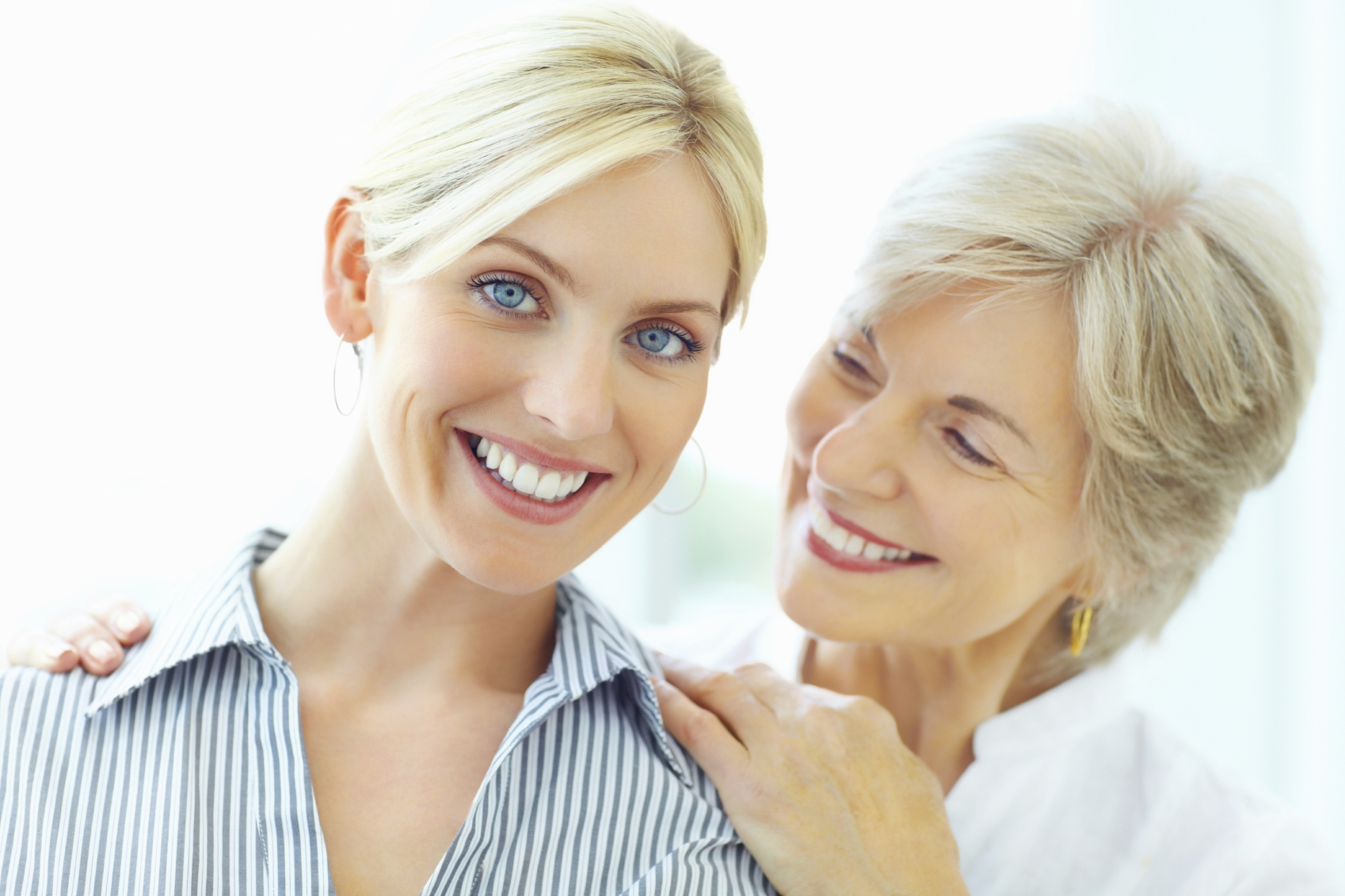 Recommended gifts for future daughter in law
1. Imprinted coffee mug
A daughter in law is the new added and special daughter in the family. So make her feel the new bond with the imprinted coffee mug, saying the world's best daughter. This would be her welcome gift on your behalf.
Made of white ceramic and of 10 ounces this mug would always remind her of the love and the floral print would give that fresh affect every morning when she would have her tea or coffee in it.

2. Yiyang Bible verse bangle bracelet
Gifting a word of encouragement to her on her wedding would be the best gift, so the Yiyang Bible verse bangle bracelet would not only shine on her wrist, but the encouraging words would help her to start her new life.
This bracelet is made of pure stainless steel which is rust free and would never turn to any other color due to water or sweat. The shine would be permanent and the durability is forever making it her strength on the wrist with your blessings.

3. EGI set of 3 flickering flameless candles
With the new technology now you can give her the best flameless candles from EGI, which comes in a set of 3. These battery operated candles are safe and fully usable at any time, and the bonus is the remote control.
So these can be controlled from anywhere in the room, the decor is amazing and the feeling of the real candle would be fulfilled with the LED lights fit inside them.

4. ANTONI BARCELONA stemless wine glass set of 1
The new age hand painted stemless wine glass from ANTONI BARCELONA is a work of art and niche. This single wine glass set is a perfect gift for anyone you love to express your feelings for your new future daughter in law
The cut and the finish would always bring that style in her life whenever she would use it to drink wine.

5. Utopia bedding blankets
Blankets are the most essential needs and specially in the winters that become the best friend. Now give your special daughter the new Utopia bedding blankets which are soft and cozy for any season to be used.
The extra soft brush fabric makes the blanket much better for use and also the durability is strong and would go for a long time.

6. Plemo Himalayan pink salt crystal lamp
Night lamps are always a good way to light up in a subtle way the bedroom. So now make your daughter in law's room nature lighted with the new Plemo Himalayan pink salt lamp. This unique piece is made out of hand picked natural Himalayan salt crystals.
These salt crystals are mined in the Himalayan mountains and are a gift of nature to the mankind to light up your room. It comes with a UD chord so is safe and durable.

7. Canvas adult apron with pocket
Aprons are the best way to say I care for you as for a woman kitchen is the important place in the house although she may be working. The Canvas adult apron with pocket is the best gift for your future new daughter in the family.
It is 100% pure cotton and the softness and durability is of no question at all, it comes in a pack of 12 so she can use them and even share it with others while cooking.

8. KitchenAid KFC3516TB 3.5 cup food chopper
Food chopper is the best gift for any woman as it helps in preparing for the cooking faster and also makes everything perfect to each niche. The new KitchenAid KFC3516TB 3.5 cup food chopper is the new age solution for faster cooking.
The different color shades would help you to choose the favorite color of her and make her have that bright smile on her face.

9. Medium clear lunch bag box
Now you can make her lunch much better carrying with the new medium clear lunch bag box which comes with an adjustable handle and is quite light to carry.
The clarity color helps to see the food and makes a fashion statement to any working dress. One can even use this for small picnics and gatherings to carry any type of food in it.

10. SONGMICS Vanity table with round mirror
Dressing and getting ready is one of the essential parts of a woman's life, so now make your new daughter more happy with the new enhanced and designed SONGMICS vanity table set with round mirror.
It comes with added 2 large sized drawers and a dressing table and also with a special cushioned tool. This would surely add some touch of fashion in her room.

11. Gift for daughter in law – bracelet
This bracelet would speak thousands words with the beautiful and colorful stones embedded on it and the crystal will convey your love to her. This is the unique piece for your future daughter in law to bring the brightness in her life.
So make her feel more special with this colorful bracelet and welcome her to your family with open arms.

12. Mother of Pearl jewelry box- ring organizer
This ethnic yet classic Mother of Pearl inlay jewelry box in the peacock blue design is a beautiful piece of art. This box would keep her precious rings and stones safely and would also be a decoration on the dressing table.
So just bring that classy look to her life with this unique jewelry box and make her coming days more special.

13. Aeromax Jr astronaut backpack
Your daughter in law would surely be fond of going for outings and small picnics, then the smart yet new age Aeromax Jr. astronaut backpack, would be perfect for her. The white color and the NASA print will give that tech feeling and add to a new fashion level.
It is made of durable fabric and is fully washable. It comes with 2 large side pockets and zippers so she can carry anything anywhere.

14. Lightahead elegant bone china mug – set of 2
The best one for your new daughter to start her married life, as this Lightahead elegant bone china mug set of 2 is specially designed for couples. When your son and her would be having their tea together you would always be a part of that memory.
The white color and the floral print with the capacity of 11.2 oz os the best way to drink in some me time with her partner.

15. Oversized memory foam lap desk
Working on the bed would now be easy for your daughter in law with the new Oversized memory foam lap desk to help her read and work on the bed. So this would be the unique and best gift for future daughter in law making her coming married life much happy and easier.
This lap desk can hold a small laptop and can even hold a mouse while working on the comfort of her bed.

16. Charmbooks wedding anniversary journal
What would be more wonderful than to give a Charmbooks wedding anniversary journal which can hold your new daughter moments of life each year on her anniversary. This journal will help her to keep all the memories safe and sound.
It comes with 10 years of anniversary memories to be filled, so now for one decade she would have this as her asset and keep all the happy moments intact.

17. Adoric alarm digital clock
With the enhanced technology in hand now you can make your daughter in law's each morning more disciplined and in time, with the new Adoric alarm digital clock. This LED display watch is clear for reading the time and the finish is its style.
It would surely add some style to her bedroom and each morning reminds her of your love and warmth.

18. 18 note wind up musical box
This DIY handmade 18 Note wind up musical box is a special and unique gift for someone you love. At each winding the music would go on for 2 to 3 mins at a stretch. It can also be attached to any wooden box or dressing table, or even can be kept portable.
This music box would bring that old classy touch with the new age version on her life and fill it with music and songs.

19. VJUKUBWINE Bohemia tassel earrings
Add some colors to her fashion with the new VJUKUBWINE Bohemia Tassel Earrings, which is really cool and updated. For the women of today this earring pair would be the best and the exotic gift.
The multicolored treads would bring back the subtle colors of life in your new daughter's life and would always make you a part of her style each time she wears them.

20. MoAndy black plated women necklace chain
A necklace is a piece of jewelry which no woman can resist to have, so the new MoAndy black plated women necklace chain would now adorn your daughter in law's neck and make her look like a stunning princess.
The pearl set in the middle clarifies the art and beauty of the necklace in a much finer wat and the design is of the modern world.

21. Yout choice cooling towel
Well, keeping oneself fit is the new trend of today so now make her gym and other activities more fresh with the new age Your choice cooling towel.
It is specially designed to cool and dry the sweat from the hectic activities of fitness. Even she can carry it for her trekking and picnic sessions. It is full of the motherly touch so you would always be with her.

22. Teapot 80626JZ
This ethnic and zinyang teapot with the chinese crafting would make her drinking sessions more pure and soulful. The designed porosity is best for brewing tea, so this teapot would be the unique gift for her.
Making the morning fresh brewed tea so tasty and full of your love touch would make her day special.

23. Goal setting planner
This would be an inspirational gift for your daughter in law as she would be able to write down her life experiences and exciting stories each day.
This journal would always be an encouragement from your side to her, getting the best from life. This journal is going to keep all her life and stories safe in it and she can share with her children too.

24. Barbeque gloves and claws
Well, this would be an unusual gift for your new daughter but actually would be helpful for your son too. The new barbeque gloves and meat claws are the ideal help assistant while grilling outside.
They can now have their outside grilling parties with more vigor and excitement as these tools would help in grilling faster and better.

25. White tulip photo frame with poem
A simple yet meaningful gift for your new daughter, as this would always remind her of the love and respect you have for her in your heart. This photo frame would also make her room look more elegant and peaceful
The touch of love would always be cherished in it for eternity and making her married life full of blessings.

26. Teapot and infuser set with bamboo trivet
The new Teapot and infuser set with bamboo trivet is a must for all girls starting their married life. It comes with a removable tea strainer and the pure glass would give the niche look to it.
It is microwave resistant and it comes with a removable tea leaves pack and set. So make her happy and help to get fresh tea each morning.

27. Hydtacy fruit infuser and water bottle
Making drinking water more pleasurable now the new Hydtacy fruit infuser water bottle is a must for her. This bottle comes with a fruit infuser with different natural flavors of fruit to be infused in it.
So now with drinking health would also be taken care of with a touch of style and class making her days more wonderful and full of love.

28. Created by god sign
This sign plate is specially designed for daughter in laws to make them feel the love and affection of their mother in law and even the whole family.
This would make her feel the blessing and also the support of her husband though his family. So make her feel more needed and wanted with this beautiful piece of art.

29. Game Of Thrones wine glasses
Surely your new daughter would be a fan of the Game of Thrones, so why not give her the wine glass set with that touch. The Game of thrones wine glasses is the perfect one for her and your son, enjoying their wine drinking with a smile.
This stemless wine glass is of 15 oz and would be the perfect durable glass set for their life together with your blessings.

30. CafePress tropical Jamaica canvas Tote bag
So the best and unique gift for future daughter in law would be the new CafePress tropical Jamaica canvas Tote bag. Made of strong and durable cotton fabric this bag is going to be her favorite all her life.
With the bride printed on it this would be for her especially from you and would help her while getting the groceries and other essential home items.