Last updated on May 9th, 2022 at 06:50 am
Well, just a month ago, we discussed some gift ideas that would leave your aunt surprised. To add some more exciting gifts for aunt from niece, we decided to jot down some of the exciting ideas available on the market.
Just like all our previous blogs, we decided to focus on the gifts that are efficient and could prove handy to the receiver. We hope that all the nieces seeking idea from the internet can at least find one gift, if not many, from the 26 gifts that we will mention in our article.
Gifts for Aunt from Niece that will leave Her Spellbound.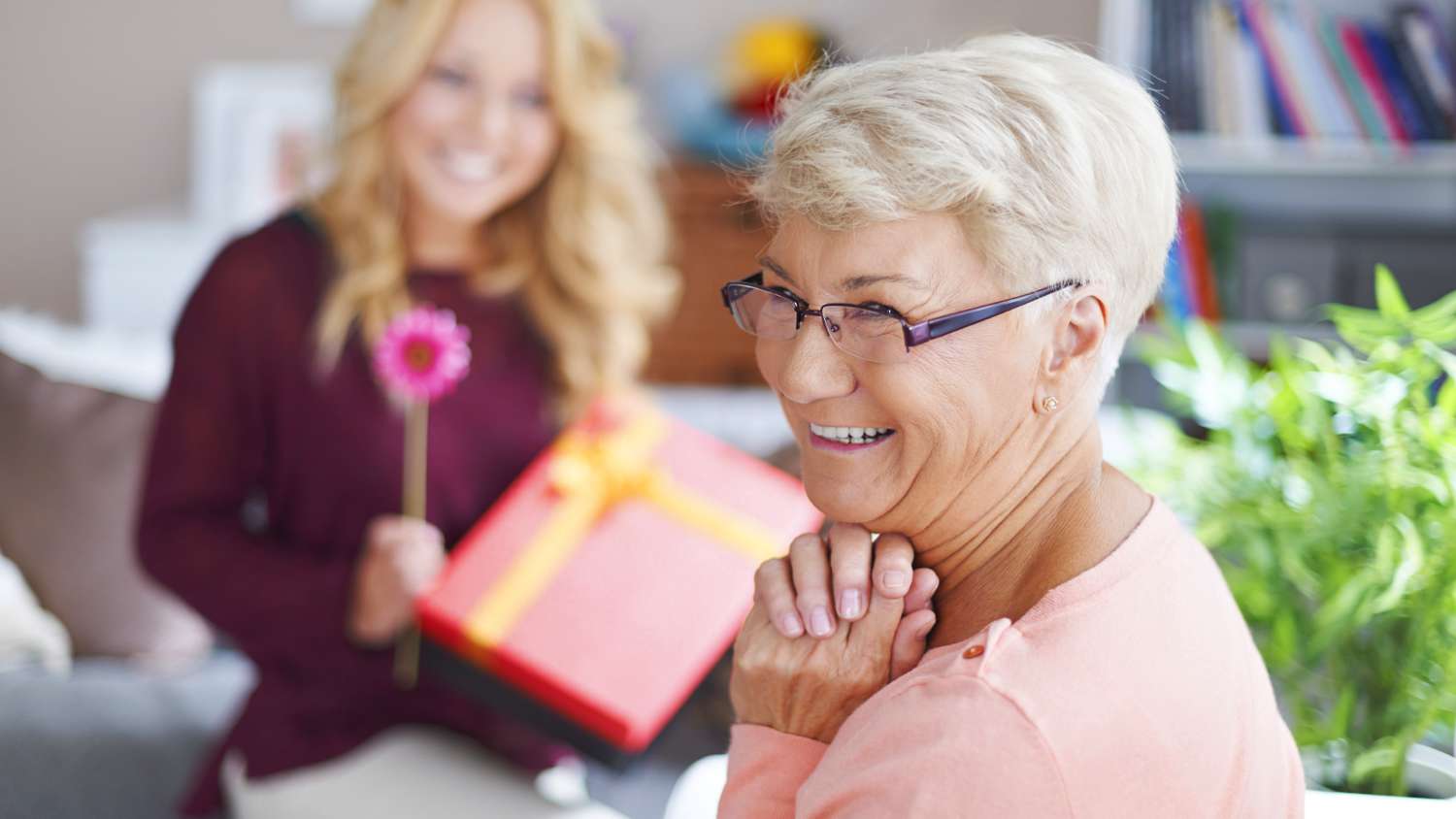 It is not an easy task as it looks to select a gift for the aunt that would stun her for a lifetime. In fact, not all gifts are meant to have a lasting effect. Some gifts can just be there to be adored until they come in handy for the day to day use.
Also, the fact that wavelengths and choices are miles apart of that of your aunt and you, knowing what would make her happy can still be a grueling job at hand.
Thus, to help all the nieces out there to select a fitting gift for their aunts, we put forward a long list of ideas that will bring a sheer joy to the aunt's face.
1. Cheer Her Up With Some Customization
Customizing gifts is a nice way to make the receiver feel that the gift is exclusively made for them. It could either be engraved with their name or whatever you call them in general, for example 'aunt' in this case.
Such gifts are treasured and stay in front of the years of the receiver for years to come. These keepsakes serve as decent birthday presents, especially when you are super confused about what and what not to gift.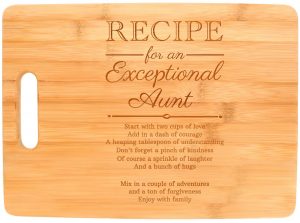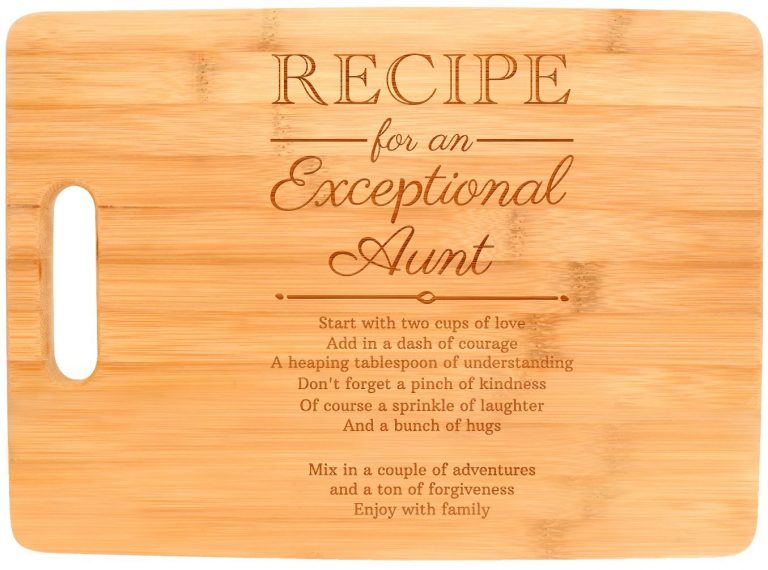 We start the list with a very simple yet elegant gift that is sure of being appreciated by your aunt. The wooden cutting board is not only going to prove efficient to her in the kitchen but would keep her reminded of you every time she uses it amongst her other daily chores.
It has a special engraved message for the aunt which is sure of adding some sentimental touch to the gift. The bamboo cutting board is a decent option in terms of presenting your aunt with an efficient yet memorable gift.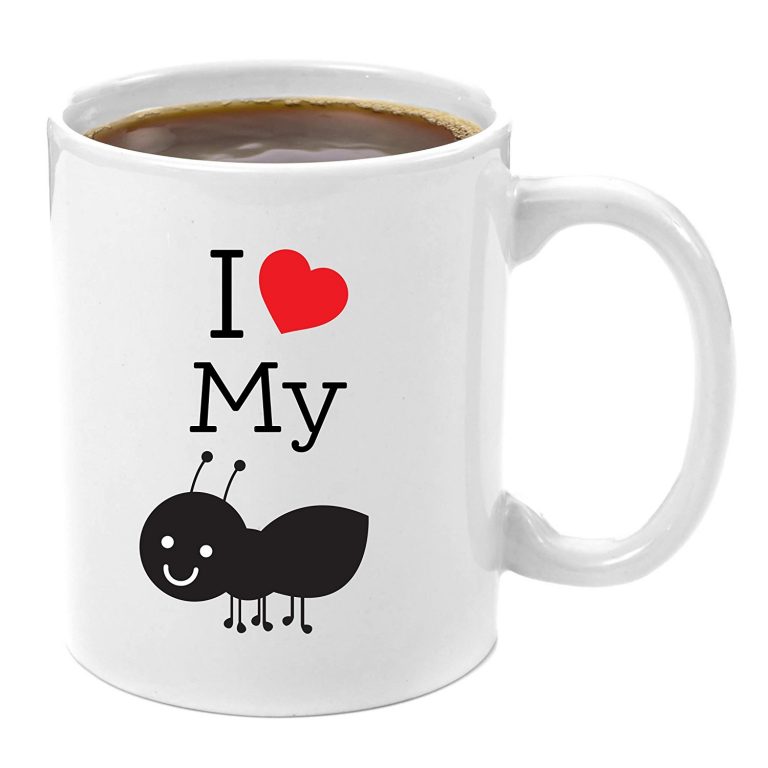 For the most of the times, we avoid suggesting very common gift ideas like the mug and the watches. However, the print on the mug was too good to avoid.  It is downright funny and has the ability to crack your aunt up as soon as she unpacks her birthday present.
The print reads I love my aunt where the word aunt is denoted by an ant figure. It is surely going to be one of her favorite kitchen accessories she owns.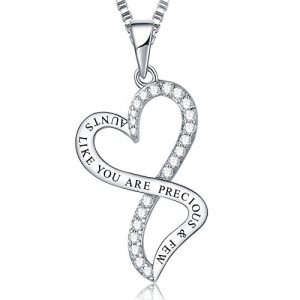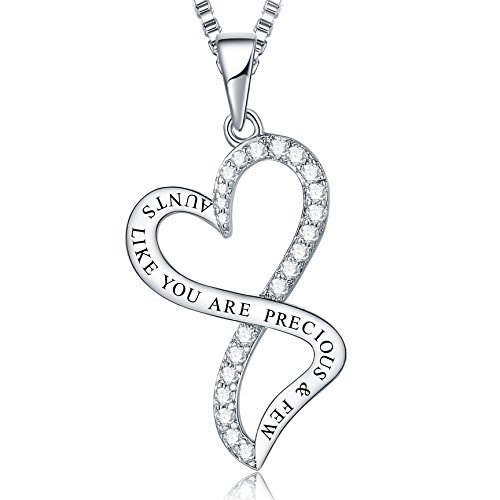 Ornaments are sure of having a very positive effect on the woman regardless of her age and choice. And it could get even more special when thoughtful words of appreciation are engraved on it.
Therefore, this beautiful-looking pendant is sure of getting the heart and attention of your aunt. Not that it is made of a costlier metal, but still would have a special place because of the heart-touching words that are engraved on the pendant. It is elegant and could be termed as a safe choice when selecting a gift for an aunt.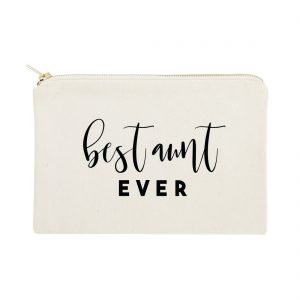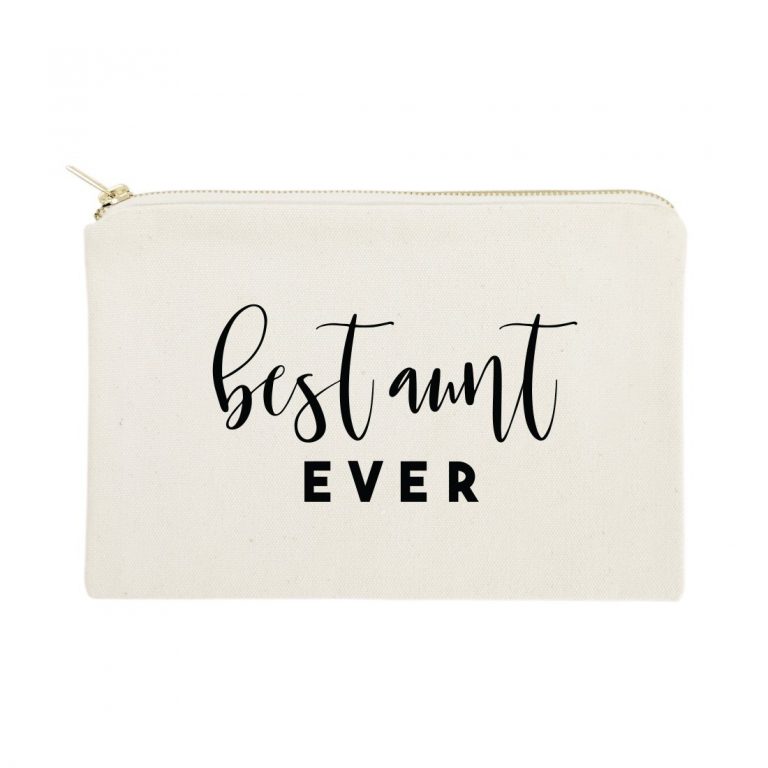 Just like the ornaments, another thing that has the heart of a woman has to be the cosmetics. Regardless of wherever she travels, many women don't leave without their handy cosmetic products, whether it is just a moisturizer or her favorite colored lipstick.
Thus, a travel kit bag would always come in handy for the women who love to carry their cosmetics wherever they go. If your aunt is one of them, the exclusively engraved message is sure of grabbing her attention.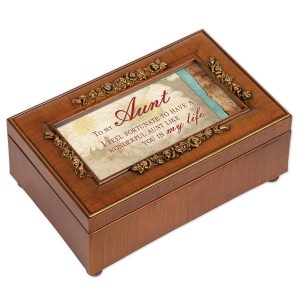 Just as we discussed above, women love ornaments, and there is no one that can deny that fact. Having said that, it is more than understandable that they would have a wide fleet of jewelry at their disposal.
Thus, an ornament box would help them organize all their pieces in one place. An engraved box with a special message for the aunts would certainly make them feel special. It also plays the song wonderful world every time someone opens the ornament box.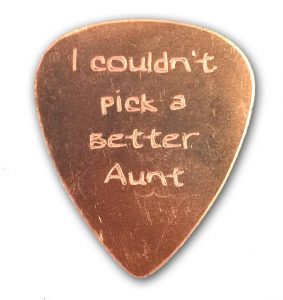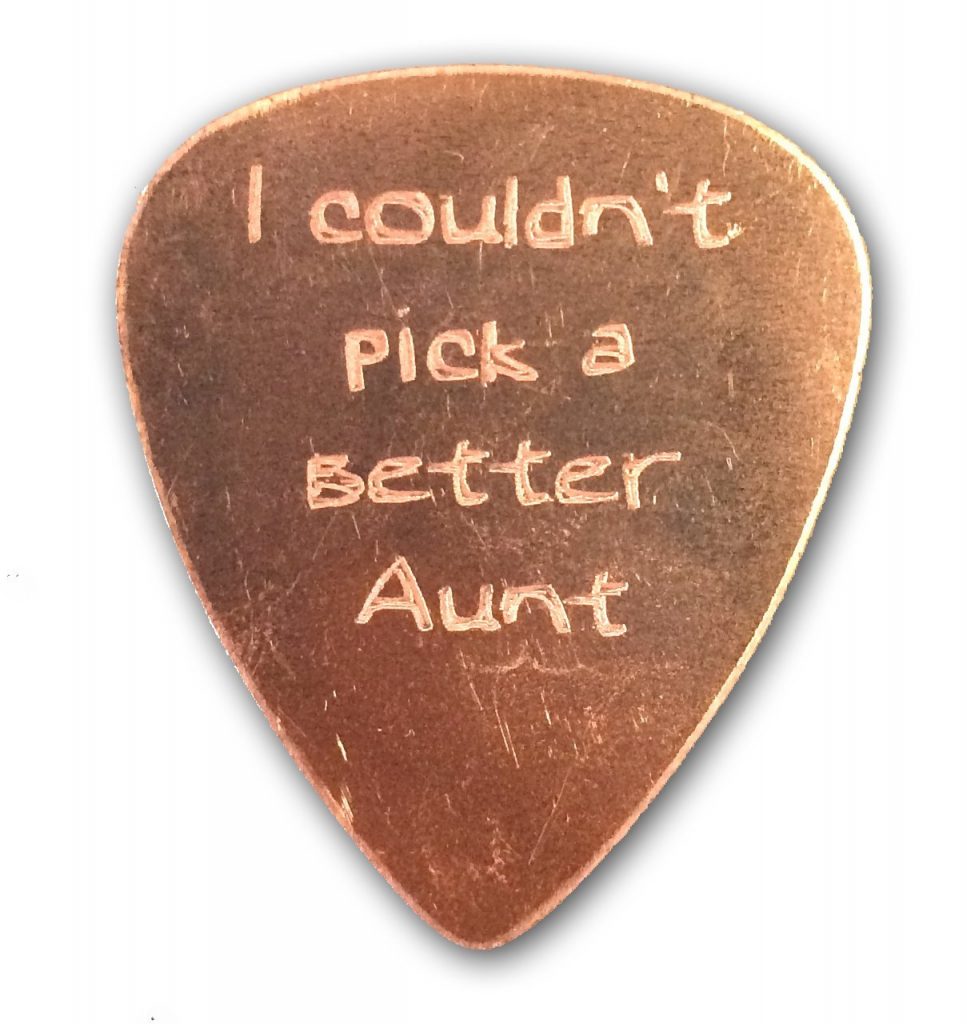 For the guitar-loving aunt you know, this could be a nice gift. However, we recommend it only as siders. One can add this pick with one or two other main gifts.
The guitar pick, like most of the gifts in the category, comes with a custom message for aunts which reads as I couldn't pick a better aunt.
It is sure of catching the eye of your aunt. The rustic look adds to the beauty of the pick. It is a nice add-on option that can serve as a gift for aunt from the niece.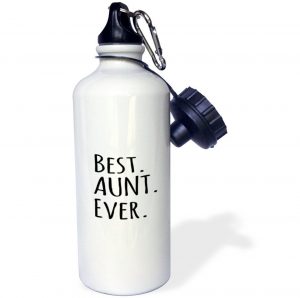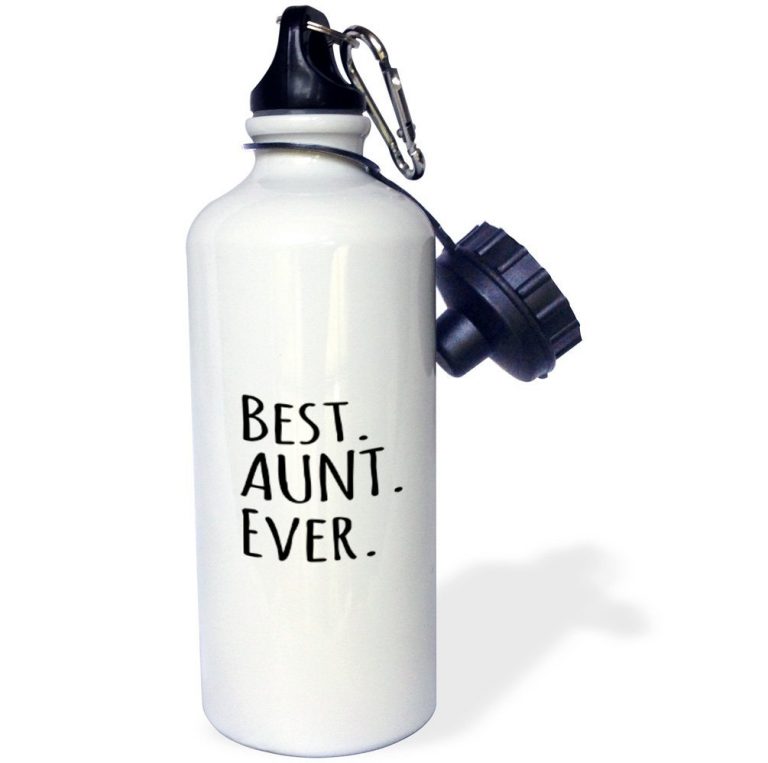 If and only if your aunt is one of the fitness enthusiasts or indulges in a lot of physical activities, the custom engraved bottle is meant for her. As common as it gets, the bottle reads a message 'best aunt ever' which can get heart melting.
She would love to flaunt her niece's praise for her amidst her friends in the gym. Also, your gift giving skills will be appreciated given that it would come in handy in her day to day life.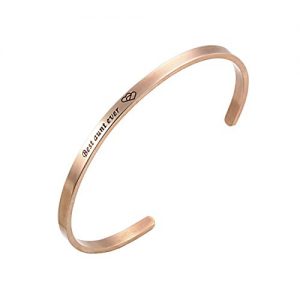 One can figure out that most of the gift ideas are safe enough choices to get an ear to ear smile on any aunt's face. That has been our genuine attempt to include gift ideas that are common yet beautiful.
Another such gift idea is the beautiful rose gold bracelet that which would definitely get you appreciated. The elegant bracelet would go with anyone regardless of their age. The custom message on the bracelet is enough for making the receiver feel special.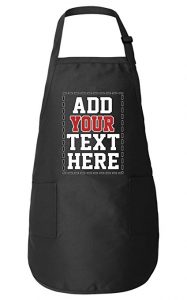 For the aunt who cooks the best food you have ever tasted, the apron would be a fitting gift for her. She would love the idea of her niece gifting her something that would indirectly help while she persuades her hobby.
You can either opt to write your aunt's name or just simply add a quote to make it more exclusive. We are sure that your efforts to make her feel exclusive would surely be appreciated.

Gift her a Dash of Entertainment or Something That Nourishes her Long-Forgotten Hobby!
Your aunt could be someone who spends her entire day looking after her family. Or in that case, she could even be someone who has a 9-6 desk job and doesn't get any time for herself.
For such always-in-a-hurry woman you know, a gift that helps them relax and provide some healthy entertainment can serve as decent gift options.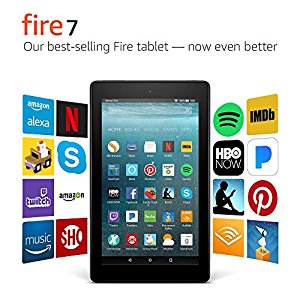 It is one of the best-selling tablets on the market in the present day. It can provide ample entertainment for your aunt, regardless of her choice. She can watch her favorite TV shows, movies, cooking videos, and whatever she likes with the help of the tablet.
Also, it is thin, lightweight, and boasts a long battery life, which makes it easy for her to carry the tablet while commuting. Such gifts can show the intense attention you put in to make your aunt happy. She would definitely find some daily dose of entertainment in the Amazon Fire.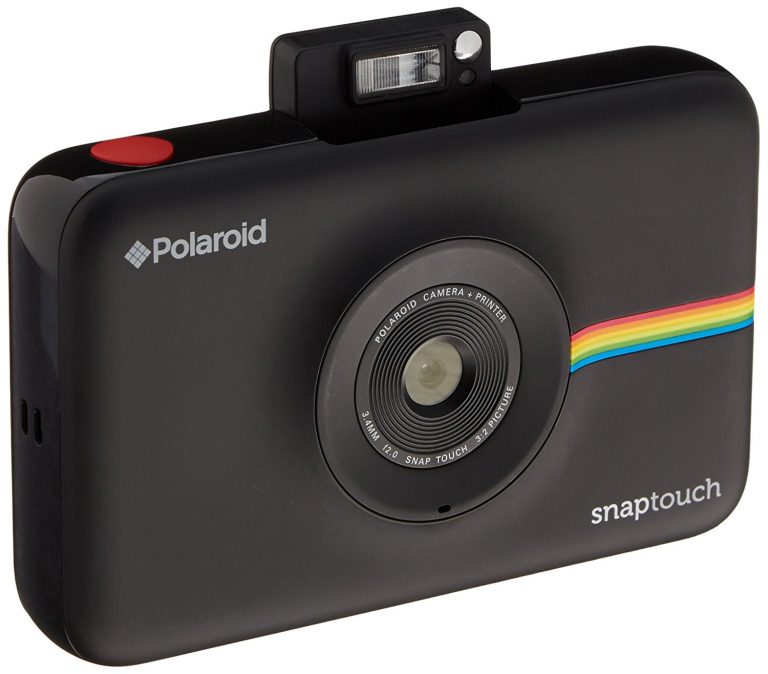 For the shutterbug aunt you know, an instant print camera can prove as a magnificent gift. It would not only help her nourish her passion but would also give her a good pass time. Such gifts reflect upon the care and attention you pay towards your aunt.
Therefore, the value of these gifts automatically rises up. That does not necessarily mean that it escalates by price, but the fact that you gift her something that she is very passionate about would be a lovely gesture.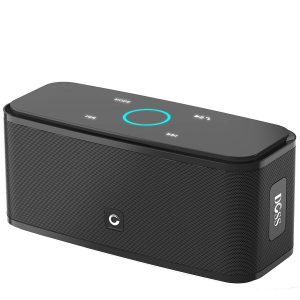 Give her the opportunity to listen to her favorite songs while she is cooking for the family or doing her daily household chores.
The Bluetooth speaker would not only help her to listen to her favorite music but would give her the liberty to talk on the phone while she keeps her hand free for doing other tasks.
It could serve as a perfect gift for aunts who are out and out homemakers. We are sure that such gifts would help them curb their boredom.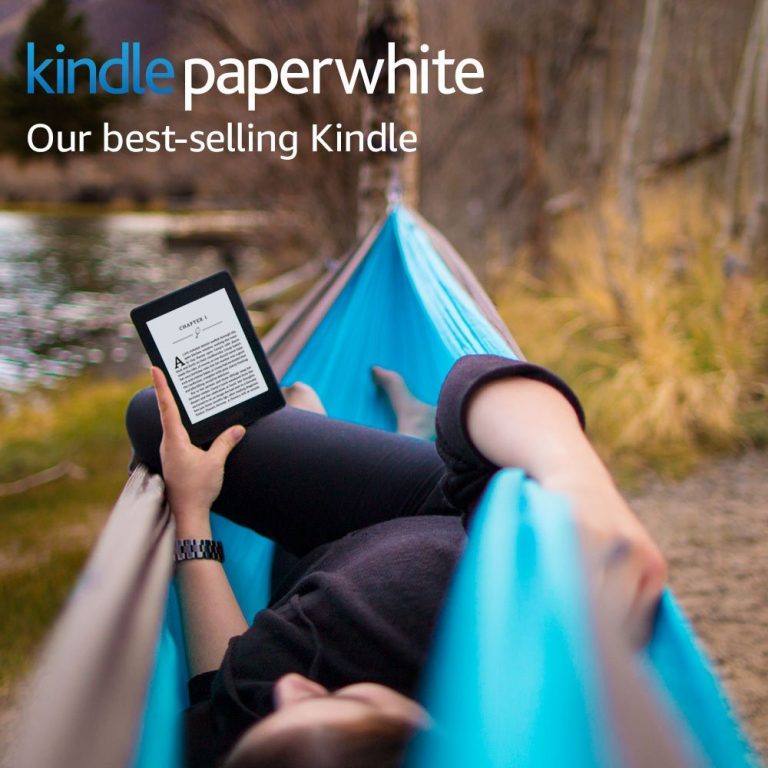 This is one of our favorite gifts that you would find in most of our blogs. If your aunt is one avid reader who can read about anything and everything at a given point of time, Kindle would be a mere perfect gift for her.
It would allow her to read while she is commuting. To add more value to the gift, you can add a yearly subscription so that she could read any book that she wants. Any book-loving person would be appreciative of receiving a gift like the Kindle.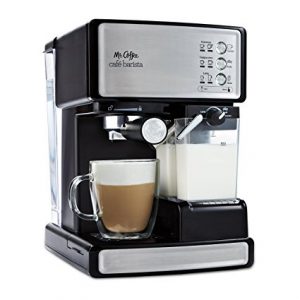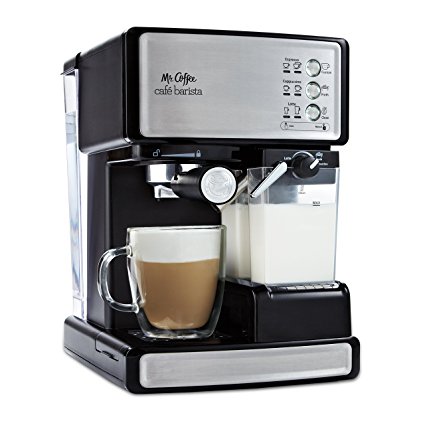 Nor does it provide any entertainment neither does it nourishes a hobby, but it definitely serves a passion. Yes, you read that correct, coffee is indeed a passion for many people I know.
If your aunt is one of them, she could be the happiest person on the face of the earth when she sees an out and out professional coffee machine as her gift. It would allow her to have the daily dose of caffeine without having to spend several dollars in the fancy coffee shops.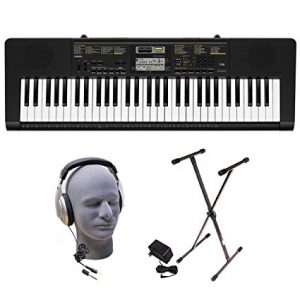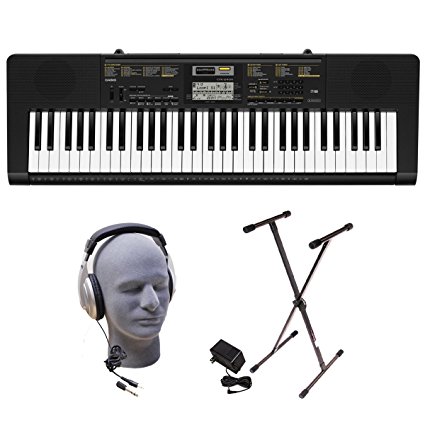 If one of her very old hobbies include playing the keyboard, or the piano, as we all call it, this Casio set would be an excellent gift for your aunt. It would not only bring some wonderful memories back to her but would give her to live her hobby yet once again.
She would thank you enough for such a thoughtful gift. It could be any musical instrument of her liking. The keyboard was just for setting up a good example. We are sure that any music lover or a hobbyist would love to receive.

Efficient Gifts are Always Appreciated!
With efficient, we mean to say gifts that would directly have a positive effect on the health or could come in handy in the day to day lives. Such gifts are always adored as most of them reflect upon the care and affection you have for the receiver.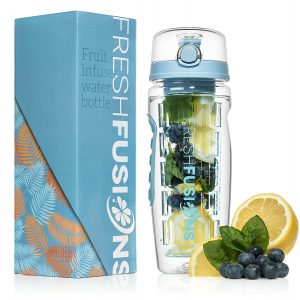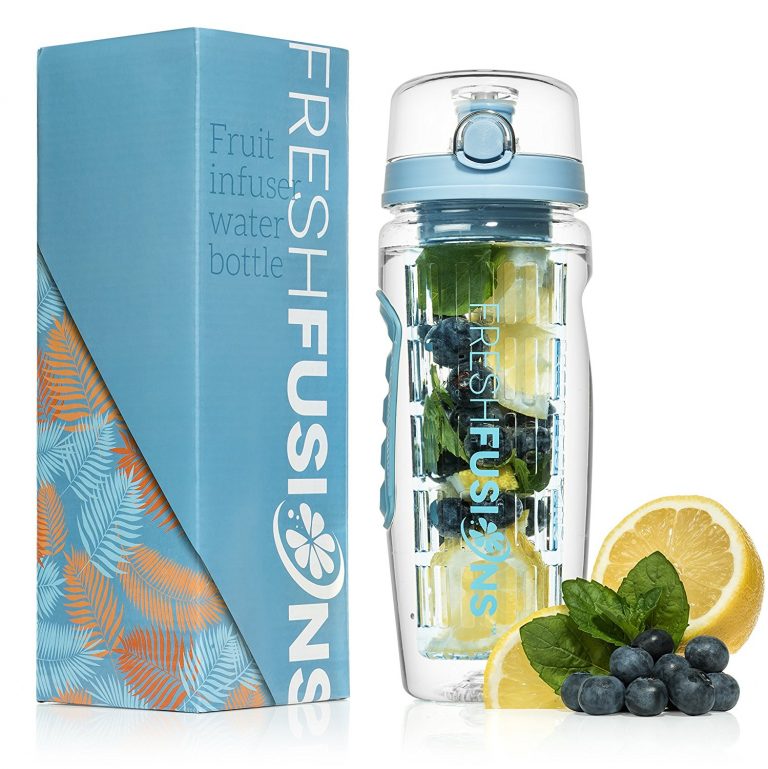 Drinking water could never be boring for your aunt when she receives a fruit infuser water bottle as a present. It is a nice way to maintain the water levels in your body.
For someone who is out of the house for a majority of the time, and even skips meals, the infuser would help that person to provide the necessary minerals.
It is a great gift for a working woman. It would certainly reflect upon the care and affection towards your aunt. It could prove as a decent gift for aunt from the niece.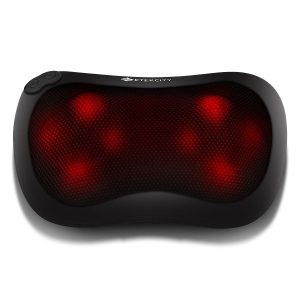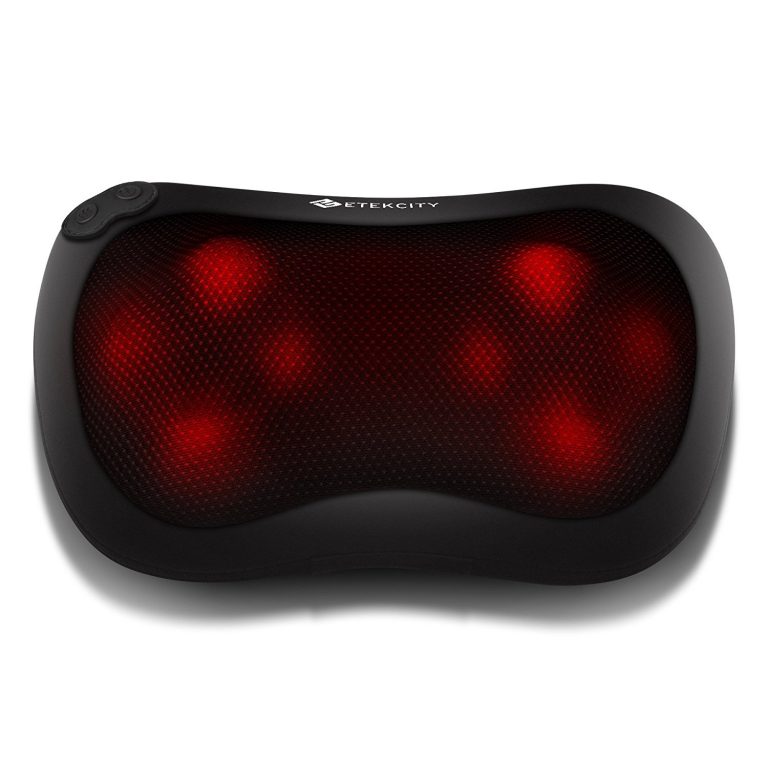 A massage pillow should be on the top of your priority list if you aunt is always complaining of the stiffened muscles. The Shiatsu back and neck pillow massager would help her to soothe her aching muscles.
It is a portable massager which could be used while one is driving. It has the ability to deal with sore muscles of neck, shoulders, back, etc.
Advanced heat therapy works with precision to lessen the soreness in the muscles. Anything that helps your aunt to improve her health and fitness can be termed as a great gift.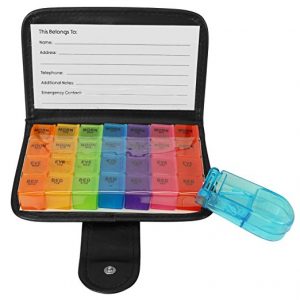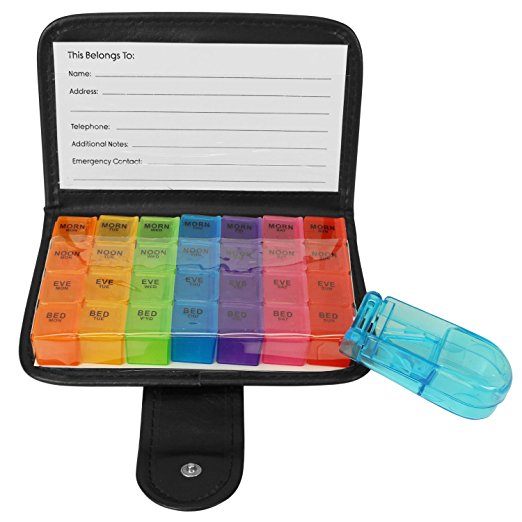 This is something we recommend for the aunts who are on medication. One might tend to forget or skip a dose or two, especially when they have several medicines to consume. This is when a pill organizer would come in handy.
It cannot be the beautiful-looking gift that it should be, but its efficiency forces us to include the gift in the ranks. This would assure that your aunt never skips her medication regardless of the conditions. Keeping her health in check would certainly be a top priority, right?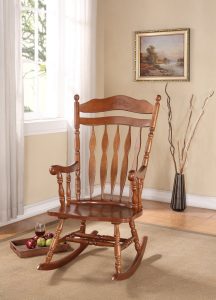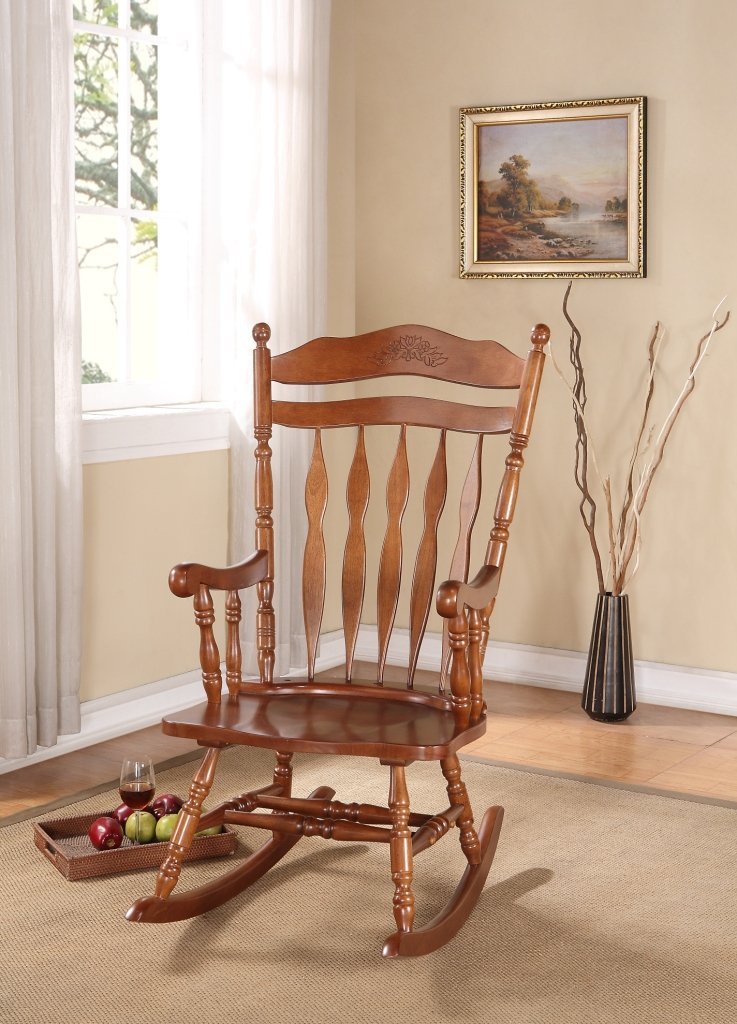 If your aunt is old enough to find solace on a wooden rocking chair, this could be the gift that would be highly appreciated. She would certainly get a new place to relax.
Also, if she is someone who has plenty of time to sit idle, the rocking chair would be the perfect place to be. Your gift giving skills would be appreciated. The walnut finish rocking chair is sure to attract the eyes of the onlookers and guests that visit her house.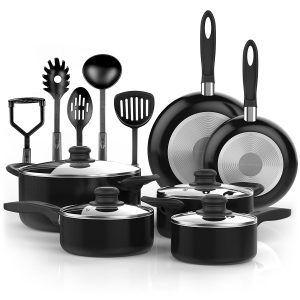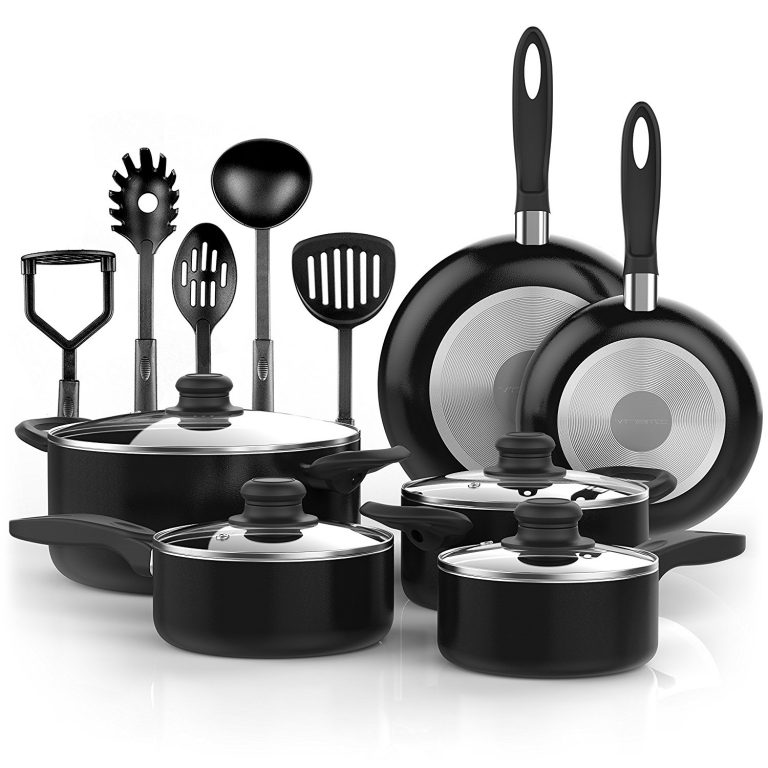 Not that we are stereotyping women to be entitled to the kitchen, but women love kitchenware sets, especially when received as gifts. The set we include on the list consists of a wide range of nonstick cooking utensils.
Right from the frying pans to the skillets, it has everything that one would require in the kitchen. If you are super confused about the gift ideas, you can resort to this one. It could, by some, or the other way, come in handy to the receiver.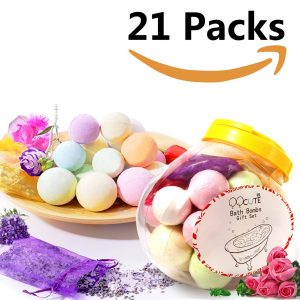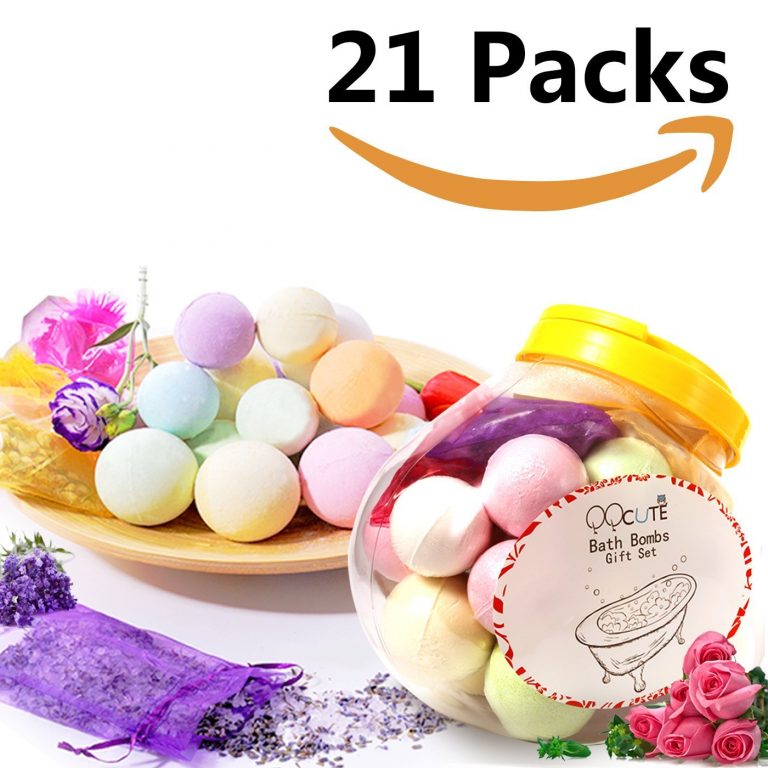 Again, a gift that you would find in most of our suggested articles for the women. They love to have the luxury time of their own. Hence, gifting them a bath bomb gift set would be a nice idea. It would allow the users to nourish their skin with vital minerals.
Also, it works on the concept of aromatherapy which soothes one's mind and refreshes their body. It would help them to relax and calm their nerves. It would automatically have a positive result on their mood.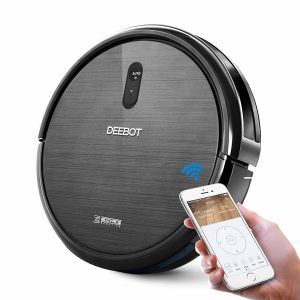 If your aunt is an out and out housewife, she would love to have the robotic vacuum cleaner at her disposal. It would allow her to get done with the dusting without having to bend the back.
She can operate the cleaner with the help of her smartphone. Also, it can work while you are not at home. Thus, speeding up with the dusting work would never be an issue.
Right from small debris to the big ones, the robotic vacuum cleaner has the ability to clean up the mess with just the matter of few commands.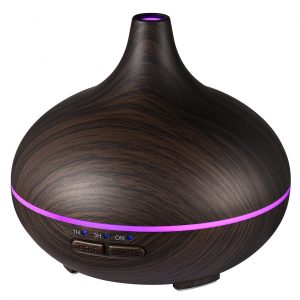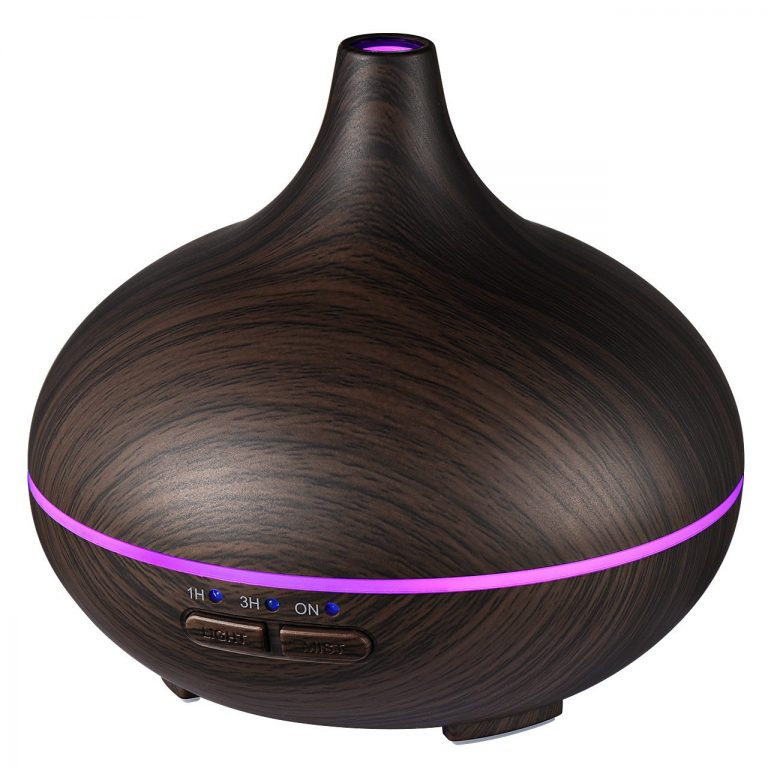 Give your aunt the opportunity to breathe fresh air while she is at home. The growing pollution in the cities has led to numerous casualties. Therefore, with the help of the air diffuser, one can relish the dash of fresh air and fragrance, at least while one is at home.
The diffuser emits essential oils that help the users to improve their health and refreshes their mood. We are sure that your aunt would be receptive to a gift that helps her to boost her health in a way.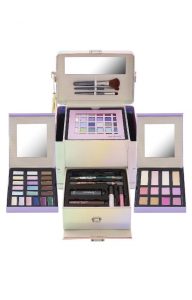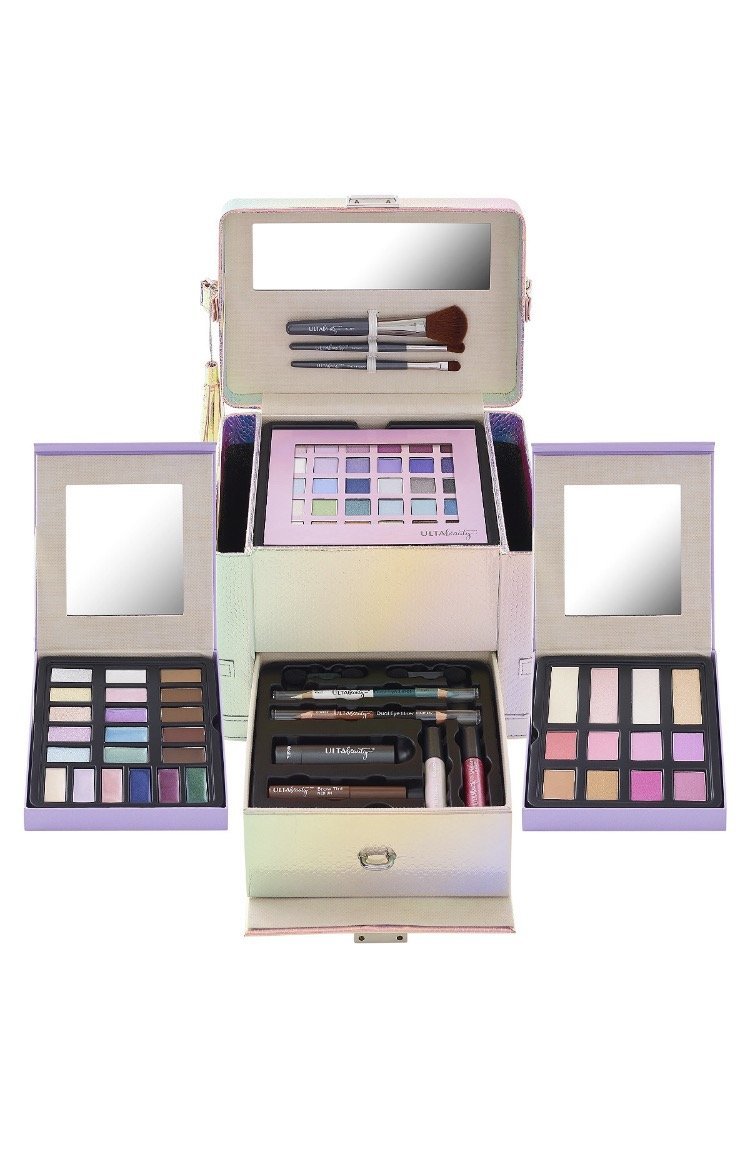 Young or old, woman love makeup, and there are hardly any who would deny the fact. Having said that, a makeup kit is always termed as a decent and a safe choice for women.
If your aunt is someone who loves to keep herself up to date, she is likely to love the huge makeup set. It consists of everything that she would require to get her cosmetic covering rightly done. Your aunt would be appreciative of the thought you put behind the gift.

There is hardly any gift that can match the proficiency of your TIME!
Time is the best gift that a niece can give to her aunt. Period. There is no better gift that would brighten up your aunt's day. Take her on a date, or invite her for a dinner, the memories will stay in her heart and mind forever.
We are sure that she wouldn't forget the time dedicated exclusively to her in a lifetime. Make sure you click some really good pictures of her, frame it, and then gift them to her.
If you possibly can, you can even arrange a family reunion. As people grow older, they get keener on spending time with their family. Thus, a reunion of her family and friends would certainly leave her astonished.
Now that we have spoken about a distinctive range of ideas, we would like to conclude our blog that suggests some gift for aunt from the niece. We hope that our ideas have come in handy to the users.
If not, at least, they must have gotten an inspiration from the ideas that we have suggested. While suggesting the gifts, efficiency was our primary focus. We always try hard to keep mundane gifts like dresses, watches, and other apparel away from the list of recommendations.
Those are general thoughts that could hit any given mind. No would hail the internet in a quest of getting such mundane suggestions. Most of the gifts that we have mentioned are averagely priced.
Therefore, it is easier for the readers to pick out one from so many and see a huge smile on your aunt's face. For more gift ideas and party themes, you can log on to our website www.birthdayinspire.com.
One would find a wide range of gift ideas concerning different age categories and occasions all under one single banner. Also, we would love to hear back from you.
You can leave us comments in the dedicated space below, and we would be happy to review each one of them. We would try our best to inherit your suggestions in the upcoming blogs.