Last updated on June 3rd, 2022 at 11:50 pm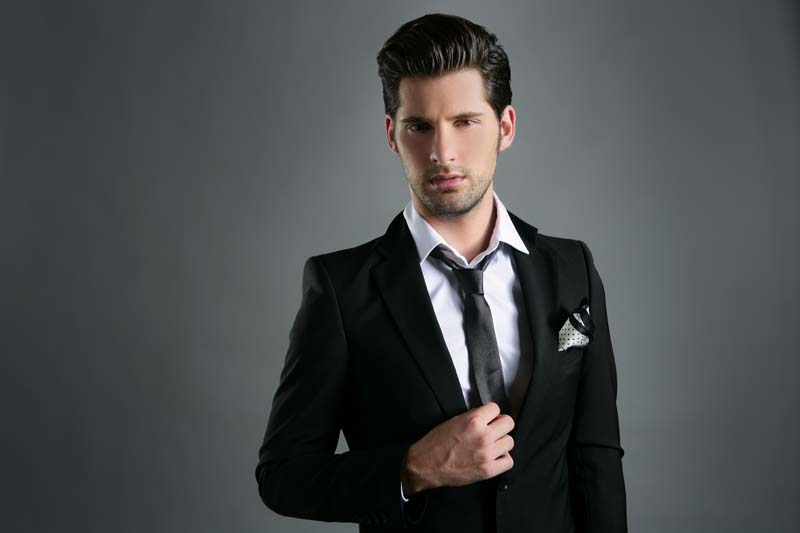 It shouldn't be that trendy that would impress a teenager nor shouldn't be it so old schooled that makes him feel old. It should be something that finds the right balance in between. Something that would be trendy yet classy enough to suit his age.
There is a fine line that differentiates the vibrant full-of-enthusiasm gifts from the boring yet classic ones. Therefore, to help you find an answer for your confusion, we made a long list of tantalizing gifts for 30-year-old man.
Amazing gifts for a 30 year old man
He could be your brother, boyfriend, husband, cousin, or anyone from the family. If you want to impress a 30-year-old man with a marvelous gift, you have to be pretty balanced in terms of its usability.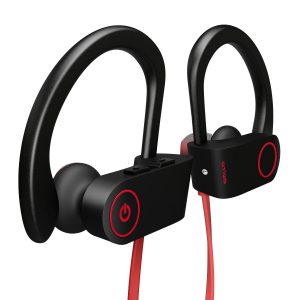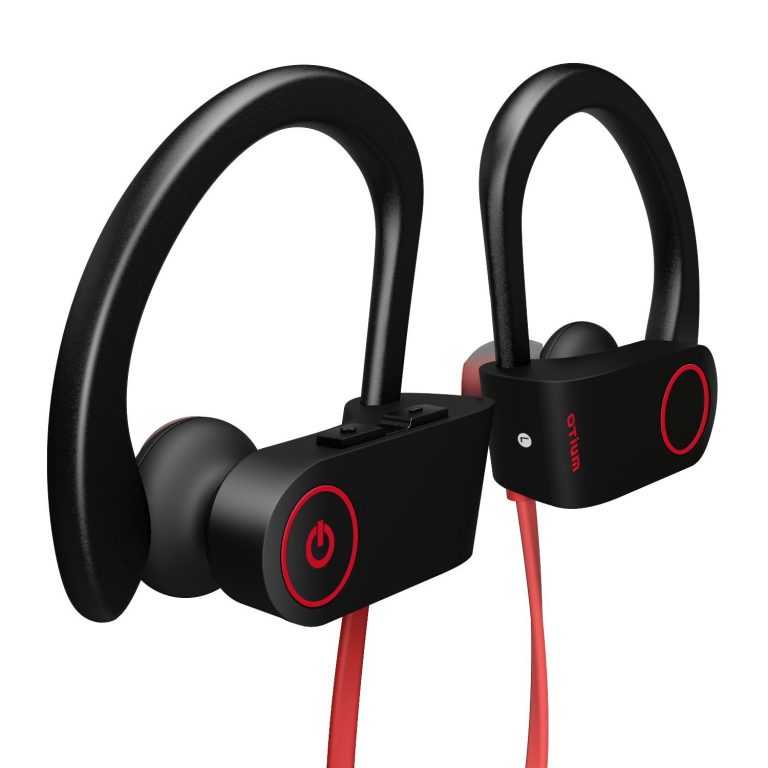 It may sound very common but it is one of the most efficient gifts that one can give to a man in his thirties. The Bluetooth headphones would give him the freedom of listening to his favorite music or even attend calls without having to click on his mobile phones again and again.
The best part about them is that one can be free of wires one he owns a wireless headphone. And we all can nod in unanimity that getting entangled in the wires is a pretty difficult mess to organize. Therefore, it would be much loved by anyone at that age.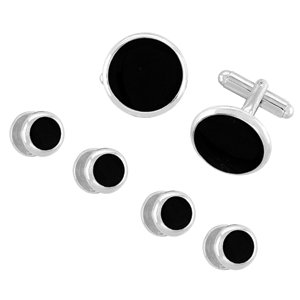 At 30, he would always be in dire need of suits, ties, and cuff links. No matter how many he has in his cupboard, he will need them to keep himself in trend. A cufflink set never gets old, as a gift and even when looked upon it in terms of fashion.
Therefore, it would suffice all his needs to dress completely when he wears a 3-piece suit. Also, it would help him add a sense of neatness to his dressing style when he walks out to the church for the Sunday mass. It is a great gift, if and only if he wears suits more often.

Beard or no beard, mustache or not, every man needs a grooming kit once he crosses 20. More than a need, it becomes a necessity to make him look sharp. Therefore, a grooming kit can be the best and mind blowing 30th birthday gift idea for him.
It would be highly appreciated by the person who receives it. Also, every time it comes in handy for the person, it would remind him of you. The grooming kit contains 7 tools for all in the styling of your facial hair as well as for the hair on your head.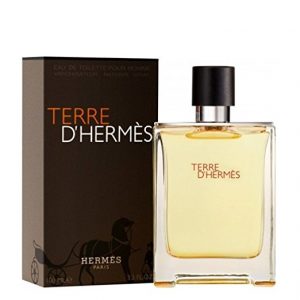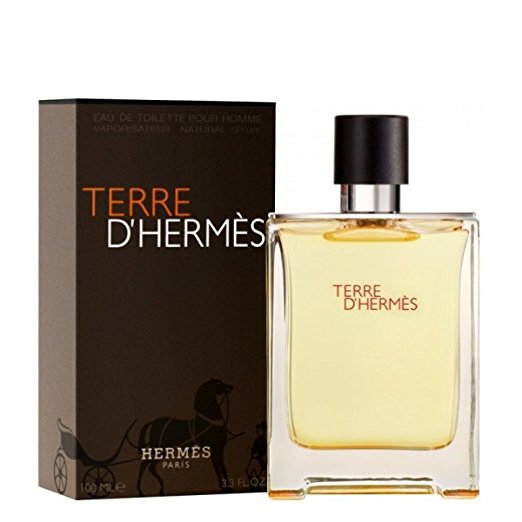 Perfumes can be a decent choice, but also something that can be predicted in a present box. Thus, one needs to be very précised with the brand and the exquisite fragrance.
Although a perfume of an ordinary brand can put the receiver off, a brand like Hermes is surely going to get the shimmer in his eyes. It is one of the high-end brands in the world and anyone who loves exquisite fragrances is surely going to love it.
He would love to wear it when he steps out for the parties or office meetings. We are sure he is going to pick up some really good compliments for the sweet nectar.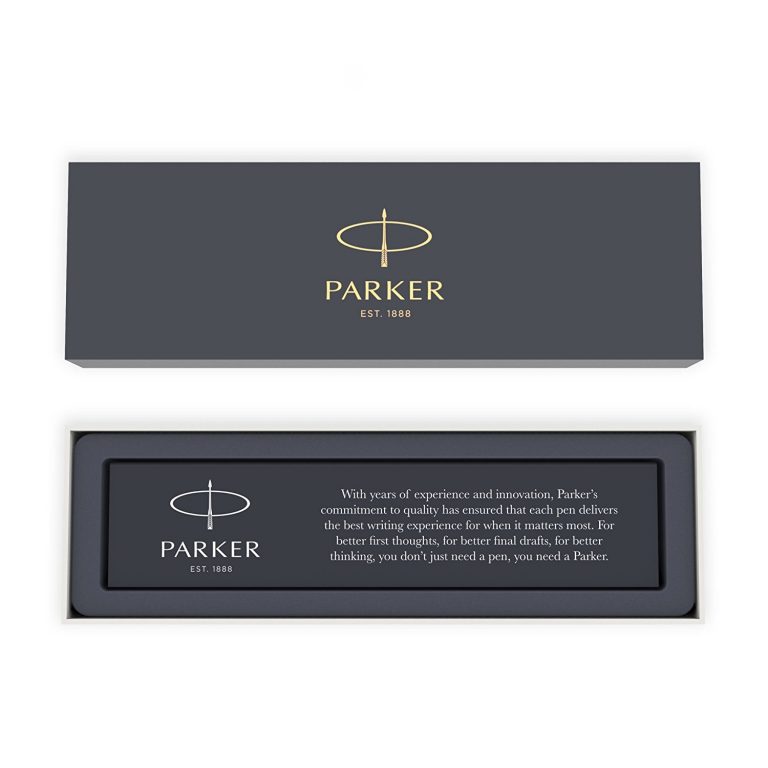 Is he an entrepreneur who spends most of his time signing papers or documents? Or does he love collecting pens and fancy exquisite pieces like the pen? Then this is the gift you should be planning to buy for him.
If he is an entrepreneur, an exquisite high-end pen would suit his personality. Also, there is another version available at the market which can be customized with alphabets and names. It all depends on your budget and the type of pen you would like to gift.
Stainless steel barrel in a gray finish adds to the entire look of the pen. Even though it is old-fashioned to gift a pen, it has never gone out of style, especially for a pen that boasts a brand like Parker.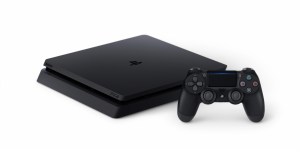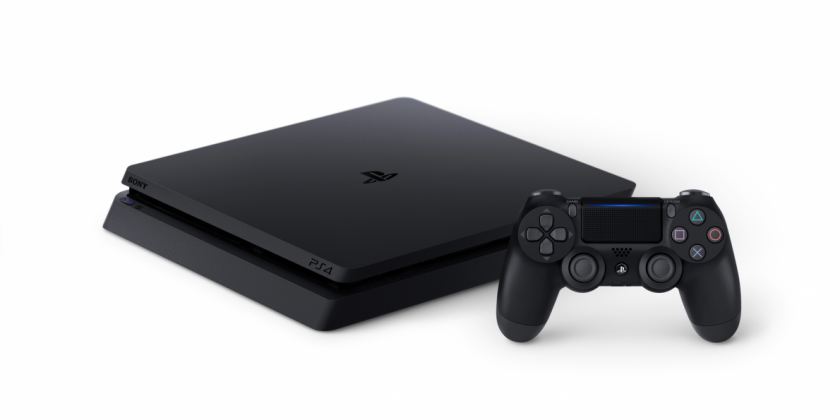 It cannot get better than this for someone who is into video gaming. It would serve as a great pass time for him. That also means that once you gift him something like it, there is a high possibility that he pays less attention towards you.
It would be one of the best gifts that a gamer would ever receive on his birthday. High graphics games would surely consume a lot of his time.
If an entire gaming console can make you feel a big pinch on the pocket, you can get him the compact drives of his favorite games or of the games he doesn't have.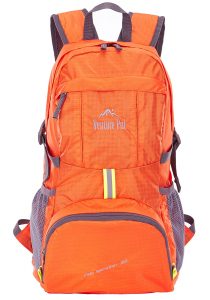 For the mountain lover you know, a hiking bag would be a perfect gift for him. If the person who finds solace in mountains and frequently keeps going to the wilderness, you should definitely think of gifting him this wonderfully crafted hiking bag.
So whether you are with him or whether he is alone in the mountains, the hiking bag would remind him of you. That itself would eventually suffice the entire idea of giving him the gift.
Also, best gifts are those which come in handy or encourage you to indulge in your passion. Therefore, you can rest assured before gifting him the hiking bag.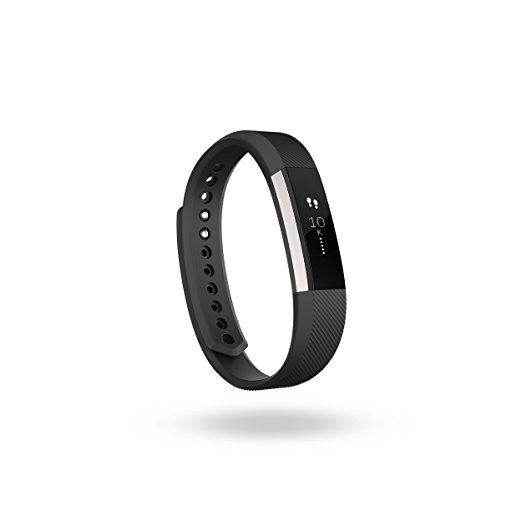 One device that has been coming up in the ranks in terms of recent technological advancements in the fitness tracker. So if the 30-year-old you want to gift loves running or is a running enthusiast, the fitness tracker would be an appropriate gift for him.
Also, if he is fat and lazy and you want him to encourage him to hit the gym, it would be a great way to push him to the gym.
It would help him to keep the track of the calories burned, distance covered, etc. with the help of it. It's an exclusive electronic gift which is trendy enough to define your style statement.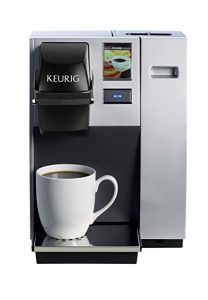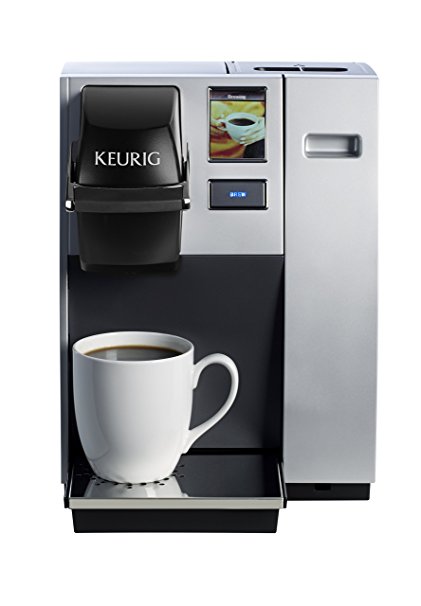 This one is highly recommended for someone who loves his daily dose of coffee as much as he loves anything else on this earth. There is a high possibility that he could spend several dollars daily to sip on the freshly brewed coffee in the fancy coffee shops.
By gifting him a coffee brewing kit, it would give him the liberty to have coffee whenever he wants to, all at the expense of just running to the kitchen.
Don't be surprised if you get fresh coffee every time you visit his home after you have gifted him the coffee machine. From lattes to mochas, it can brew any coffee variation you want just with few touches on the touchpad.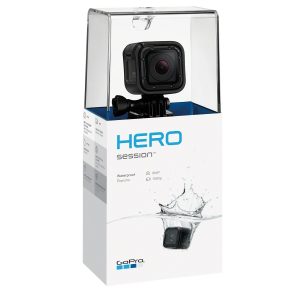 Go Pro Cameras are great options to record point of view videos. Also, it can record beautiful 4k videos. Many bloggers use them as effective equipment to shoot their videos. It is a must-have gadget if one plans on shooting the travel videos.
If your man is interested in any of the things mentioned above, it could be a perfect gift for him. The only problem would be the price.
However, if you are flexible on your budget, the Go Pro Camera will never disappoint the receiver. It would be the best equipment on which he can shoot some really special moments of his life.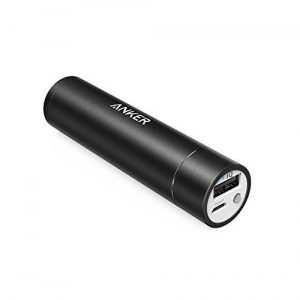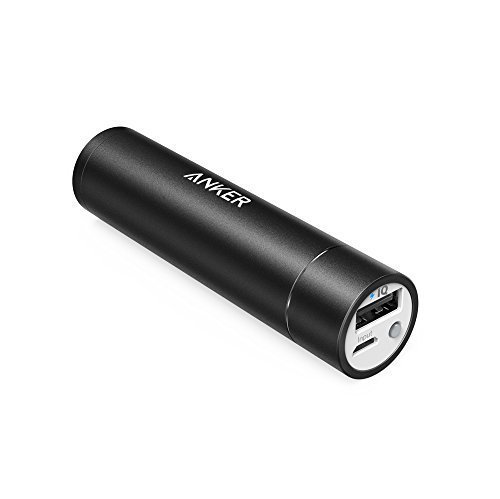 This is one of the most efficient gifts one can gift to anyone at this current age. For the extensive use of mobile phones that is a normal scene at the present day, a person in his 30's could be totally active on all sorts of social media, eventually ending up with the drained batter at the end of the day.
However, the introduction of portable charger has done a lot of good to the extensive mobile users. You may never have to hear an excuse about the battery being drained or mobile is switched off. Although not as beautiful as others on the eye, it could be a very handy gift, to say the least.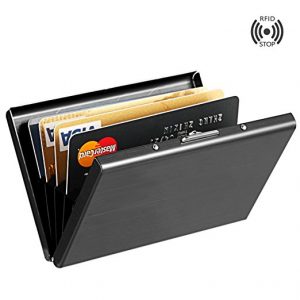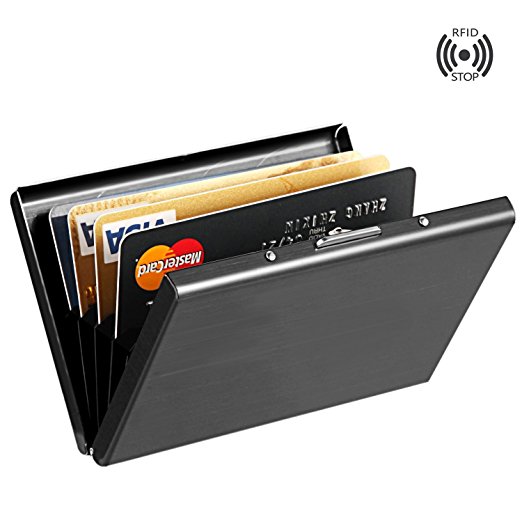 Again, we stressed on a handy gift more than a gift that is beautiful on the eye. A credit card holder is a great accessory to own, especially if he has multiple cards to handle. This would allow him to clear all the mess in his wallet.
Also, it would help him a lot to keep him organized. By receiving this, he would be less worried about managing his wallet, credit cards, and mobile phone, all at once.
The leather finishes with ample compartments for credit cards as well as visiting cards not only help him ease his day to day proceedings but also adds a lot to his style statement.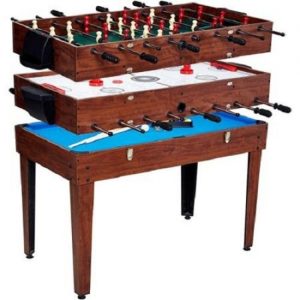 If he loves games and is a big fan of foosball, a foosball table is going to do a lot of good to the receiver. It would be a common sight to see him host foosball nights at his place.
It would sit nicely in a corner of his house. Every time he indulges in some pretty good action on the table, it would remind him of you.
I don't think a man at the age of 30 is going to disapprove of such a brilliant and unique gift, will he? And if at all, he tends to be a big football fanatic, then it has to be loved by him.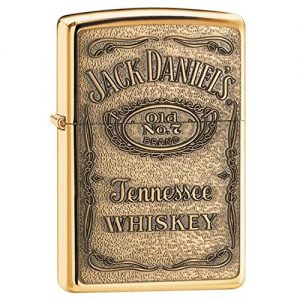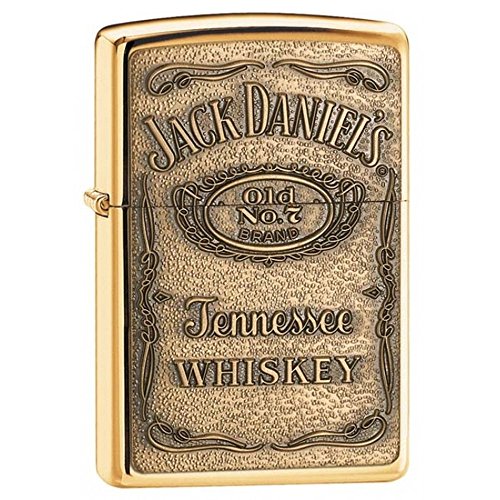 We do not endorse smoking nor do we encourage people to smoke. However, we all know people who are into smoking. Not all, but even the people who do not smoke have a knack of collecting Zippos.
If the 30-year-old you want to gift loves his lighters as much as anything else, this personalized lighter will definitely fascinate him to the core. You can engrave his initials, name, or an inside joke.
Anything that is exclusively personalized will make him feel special. For more personalized gifts, you can check our blog of excellent personalized birthday gifts.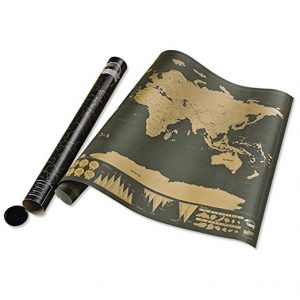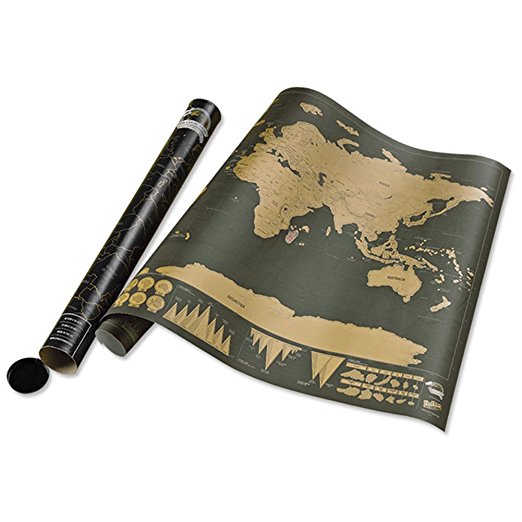 If travel is the only thing that excites him, we are sure that he is going to keep this scratch map very close to his heart. He can mark the places he has visited by scratching the area on the map.
Therefore, it can be fitted nicely on his wall or can find a very special place in his cupboard. We do have a doubt that the lone scratch map won't be enough as a gift.
You can always couple it up with a hiking bag or some travel accessories to make it more efficient and best gift for the people who loves to travel.

In case you want to crack a non-drunkard with your gift giving skills, you should definitely take a risk and gift him a hip flask. The sarcasm that prevails in it would an enticing gift for a 30-year-old man. Also, you can give it to someone who loves drinking.
He would be proud of flaunting his flask amongst his friends. The non-drunkard friend of yours can have his orange or pineapple juice from the flask while you sit on a table full of drinks. It would be a funny sight, isn't it? You can even customize if you want to with his favorite quote or initial letters of his name.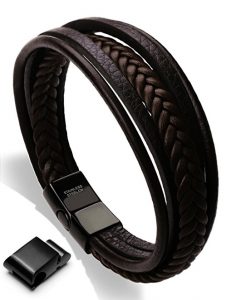 As common as it can get, but it never goes out of style.  For a man in the thirties, style and fashion is an integral part of his life. Therefore, there are always tentative efforts to exhibit one's style game with perfection.
For that, one requires a good dressing sense and a knack of accessorizing one's self to perfection. Thus, leather bracelets can be a good gift for him, especially when you are running very low on the budget. Make sure you select the most decent of all because choices differ a lot when one is in his 20's and when he is in his 30's.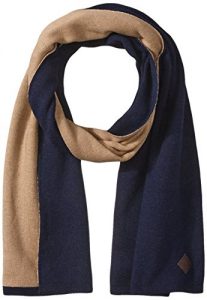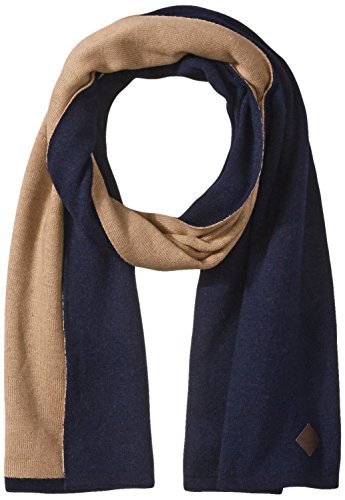 This one is only recommended to the people who live in the regions it gets really cold in the winters. People staying in countries like India and its subcontinent should stay away from it. A muffler is something that a person can use it in the winters.
Also, a designer one would help him to improve on his style game. There are few people who are extremely fascinated about mufflers and love collecting them. If the man you want to gift is one of that kind, you can surely gift him one.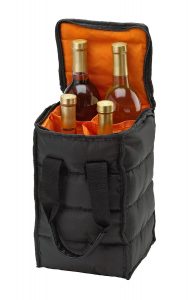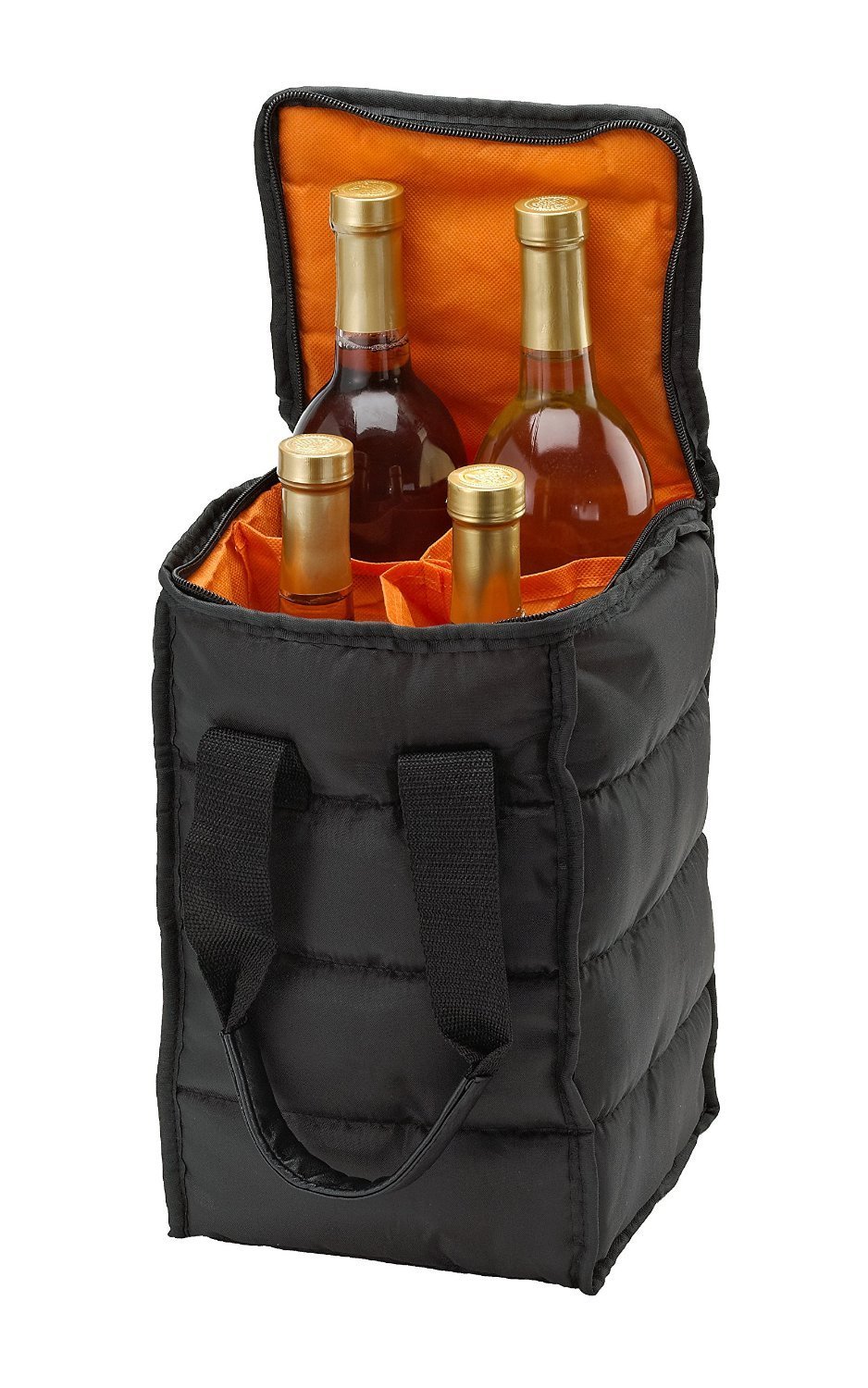 This one is for the wine lover you know. A wine tote is a bag where one can keep his much-loved possession of wines safely. Also, he can carry them around without the bottles being damaged.
The wine tote is extremely portable, and the one that we have mentioned can carry as many as 4 bottles at one go. It comes with extra padding that keeps your bottles safe.
The person passionate about wines would know the value of a good tote. In case, he is one of them, he'd appreciate your gift-giving skills to the core. The fact that you care about his passion would have a sentimental touch to the gift.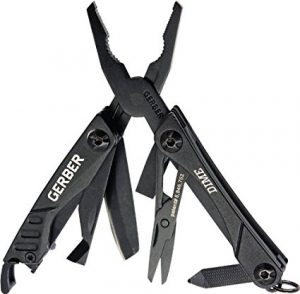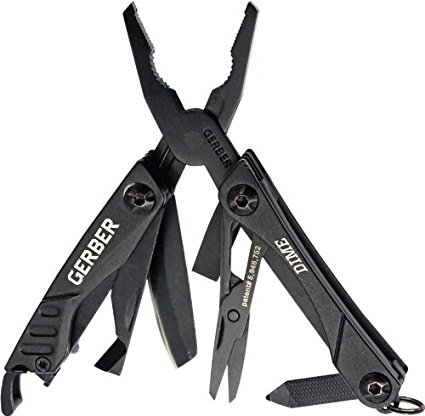 Men at thirties start taking responsibilities, whether it is in the home, garage, or work. Therefore, responsibilities come with a lot of small chores that need to be fixed for a free-flowing life.
That is when one feels the need of having a plier that can do fix or unscrew anything that is thrown at it. The set includes needle nose spring-loaded pliers, wire cutter, fine edge ball, retail package opener, scissors, medium flat opener, bottle opener, tweezer, etc.
Thus, one carry out most of the household chores with the help of these pliers. It can serve as a great gift for someone who is always taking up tasks whenever he is free at home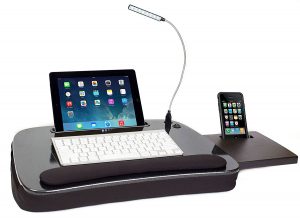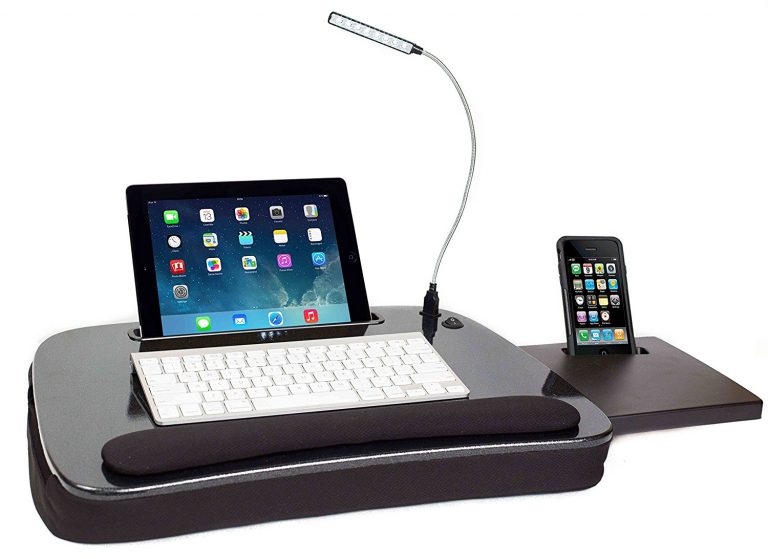 If you know that he is constantly on his laptop even when he is on the move, you can gift him a lap desk. Lap desk, more or less, works like a workstation wherever you want. It keeps you organized in a way that it doesn't misplace anything for you.
It has a dedicated space for a phone, tabloid, mouse deck, and a small keyboard. It comes with a wrist rest and foam cushioning for giving you the comfort you want.
We are sure that such an efficient gift is surely going to be loved by the receiver. It would constantly keep him reminded of you while he uses the lap desk at work.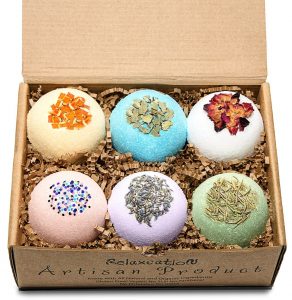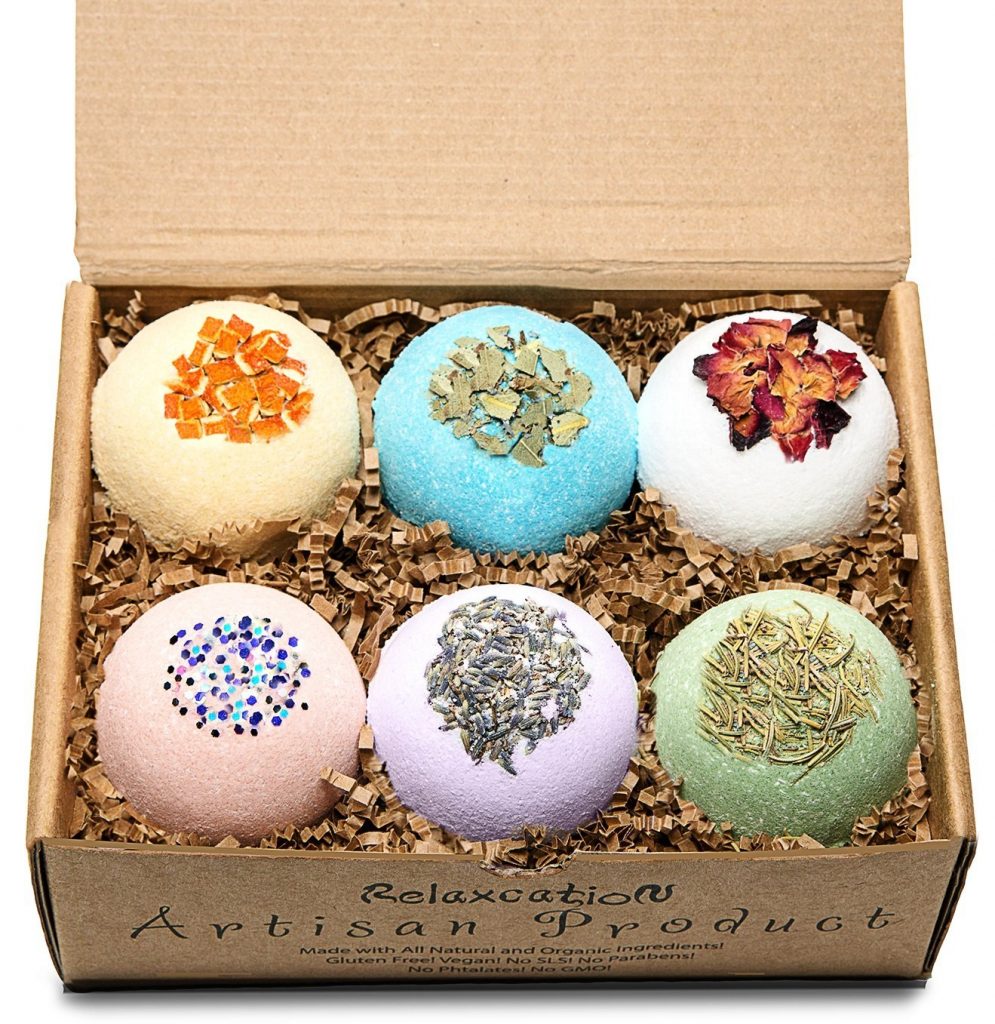 Just like women, men also require some minerals and nutrients to keep their skin. These bath bombs are inherited with aromatherapy which helps to revive ourselves. Also, it freshens our minds to an extent.
And to have a peace of mind by attaining all this, all you have to do is dissolve the bath bombs in the bathtub and relax for as much as you want. One would see the magic of these bombs right after the first use.
Therefore, it would be a mere perfect gift for someone who leads a stressful life. Also, it is a good gift for someone who doesn't pay a lot of attention to himself.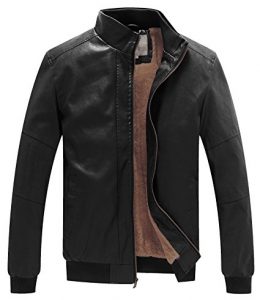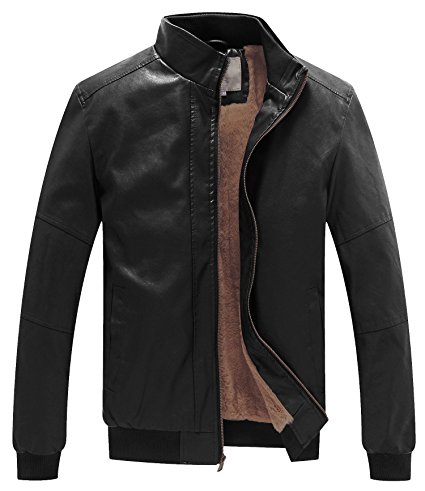 Summers or winters, parties or casual meetings, leather jackets never go out of style. Many stylists believe that it is an essential apparel to have in your wardrobe.
Therefore, regardless of the personality he has, a leather jacket is going to be marvelous gift for any young man. We are sure that he is going to love it too. Not only to add a dash of the trend but also can he use it as a pullover in the chilly winter days.
A leather jacket creates an aura of itself. Thus, it would be a great choice to have it is an option. Color choices are left upon you. So be précised and only gift it if he is fond of pullovers.

Many of them have the habit of listening to the music while having a bath or taking a poop. However, at times, it is very risky to carry your mobile phones in the bathroom all the time.
One wrong move and your phone can end up either in a bucket full of water or on the wet floor. In the worst case scenario, it might even take a dip in the commode.
Thus, to avoid such hecklers, the best way to listen to music is by taking these shower speakers to the bathroom. You can connect them to the mobile phone which can be safely placed outside while you listen to your favorite music while you do the job.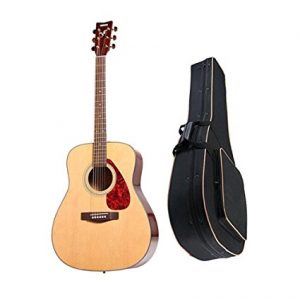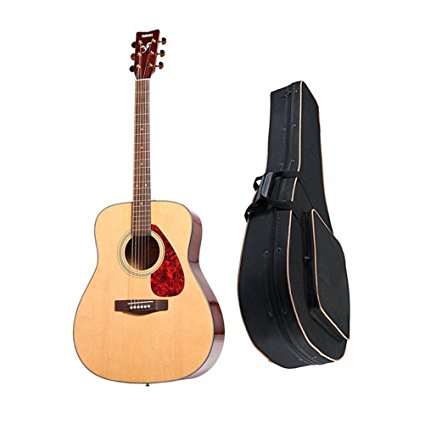 Our last but surely not the least suggestion of the blog is a guitar. This could be much appreciated by a music lover or someone who wants to nurture a hobby and has shared his future desires with you.
Also, for someone who loves guitars, it would be nothing short of a boon. One can replace the guitar with any other musical instrument of their likings.
We mentioned guitar because it is the most common instrument that people try their hands at. If the person you want to gift is in a band or wants to become a singer, it would serve as the best gift for him.

With this, we conclude this space which was entirely dedicated to the gifts for a 30-year-old man. We tried to understand the psychology of a person in his thirties before mentioning the gifts.
Thus, once you like the gifts, you can rest assured that it would be highly appreciated by the receiver. Now that you have a fair idea about several gifts, you can choose a gift from the list and garner praises for your gift giving skills. All the above-mentioned gifts are available at the online portal, amazon.com at very cheap prices.