Last updated on June 3rd, 2022 at 11:01 pm
Do you have a two year old throwing his weight all around the home? When I say this I am saying it in all fun and games. You will definitely concur with this if you have a little baby or you know somebody in a close relationship.
They say that you can maybe miss the most elderly person at home but you will never miss a toddler if there is any. They are fun, full of life, enthusiastic and happy creatures.
Sometimes, they motivate us to not let the other things take a toll on us and sacrifice on our happiness. Kids unknowingly teach us a lot. And to have a baby of 2 at home is a whole new learning experience.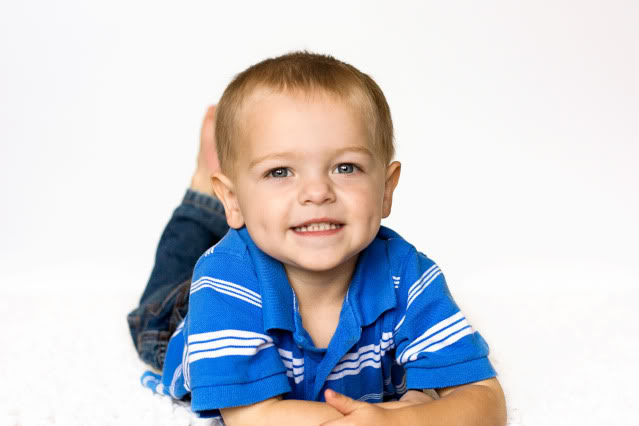 If you have a little one at home who is around 2 years of age and you are always on the search for gifts for 2 year old boys that you can shower on him that will help him learn and develop or maybe sometimes that will keep him busy and in a playful mood then we have something for you.
We understand how difficult it can be to get the right gift for your toddler who is turning 2 especially if its a boy then the category and the choices variety just narrows down by levels. But don't you worry child, we have got a full proof plan for you.
We have compiled a list of gifts for two year olds that consist of some amazing thoughtful, learning and exciting gifts that will contribute to your baby's growth. So have a look and surprise him with a new possession in his kitty.
Best Gifts For 2 Year Old Boys: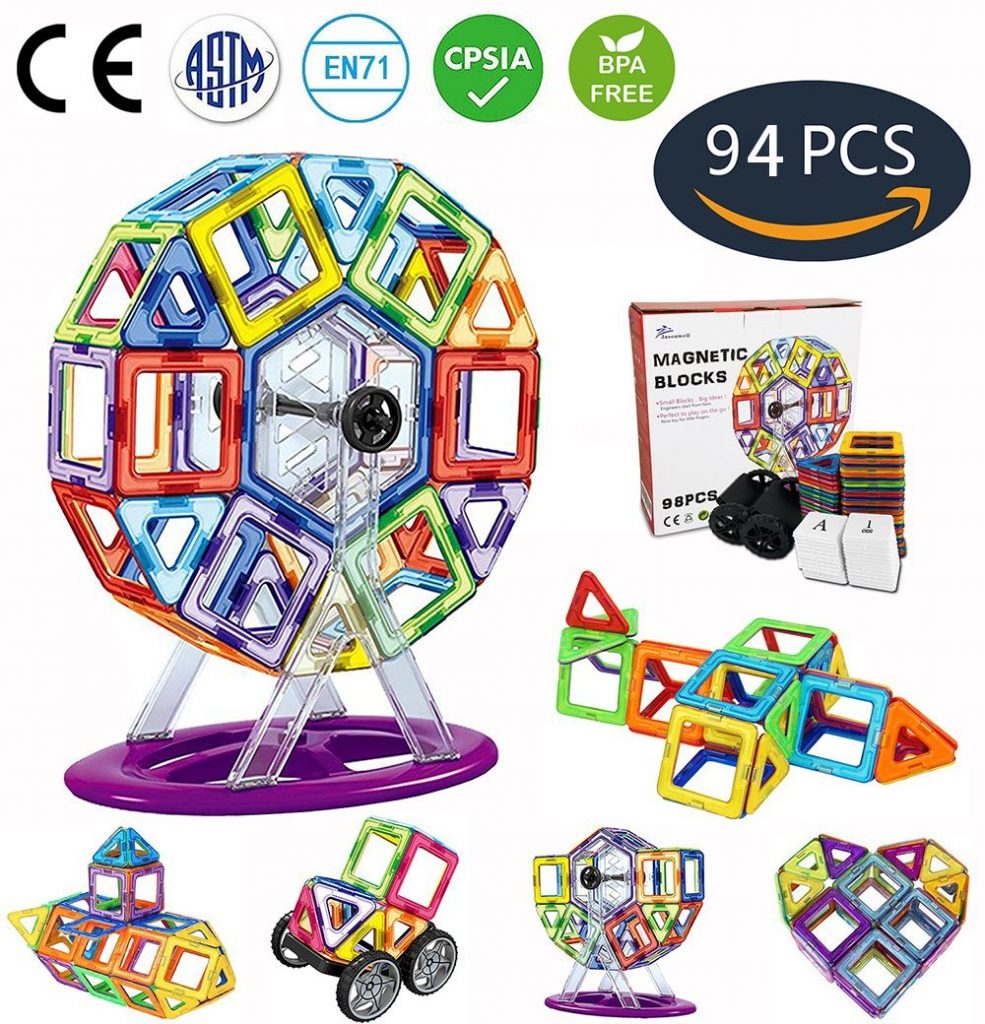 For a 2 year old generally, you should give something that stirs their mind and keeps it active and involved. Since this is the time they develop certain skills that remain with them.
The magnetic building blocks are different shapes that are supposed to be joined together to create an architectural structure. There is a total of 92 pieces that will familiarise the kid with different shapes and structures. It is a good parents bond building exercise too.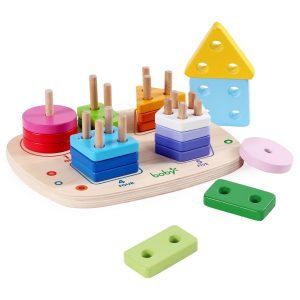 The preschool learning geometry board has a wooden board with joints to stack up to the various shapes available. They are designed in a manner that it is comfortable for the toddler to pick the piece.
It will develop his sorting skills and will get familiar with colors and shapes. If you are looking for something that the 2 year old with learning something along with enjoyment, then this is what you should go for.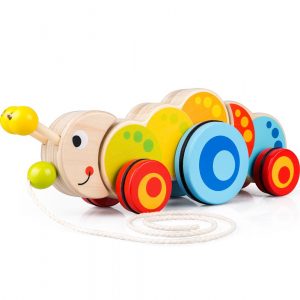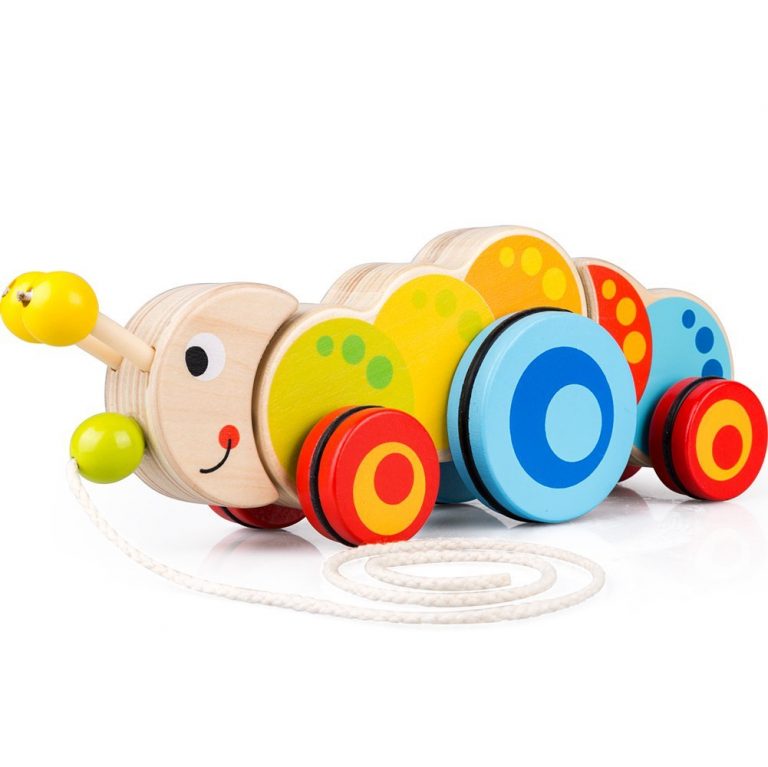 If you are looking for a fun toy for your toddler to enjoy while playing. It is a drag and pushes caterpillar that he can loiter around with. It is made up of wood and thus, safe for children and non-toxic.
The body of the toy oscillates when it moves forward. It will also motivate him to walk and move that will make his movement swift and shop and he may learn to walk faster if he already has not.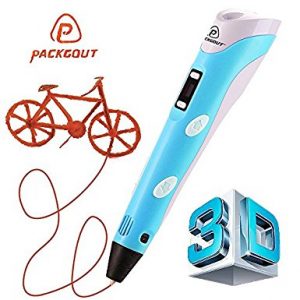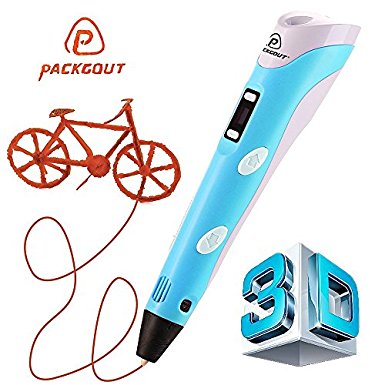 The 3 dimensional technology is taking rage nowadays in every field, but have you heard about a 3D pen? It is not that difficult as it sounds. The 3D pen toy is a super cool gift you can give your toddler to draw things in a stencil format.
It oozes out heated plastic that hardens immediately when it comes out. Thus, you can use it to make different structures. It will enhance the kid's drawing and creative skills.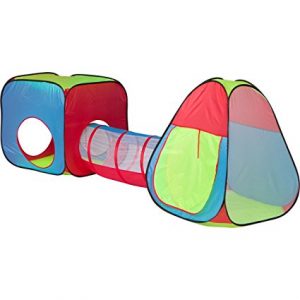 The play tent is a fun set up for your home or outdoor, say backyard. It is one of the best toys for two year olds to spend time by indulging himself in some good physical outdoor activity.
The tech generation has minimized the kids to experience anything outdoor and physically play and run. This tent tunnel is a great gift for a 2 year old which has two tents joined with a tunnel for the kid to play.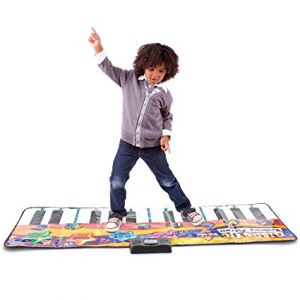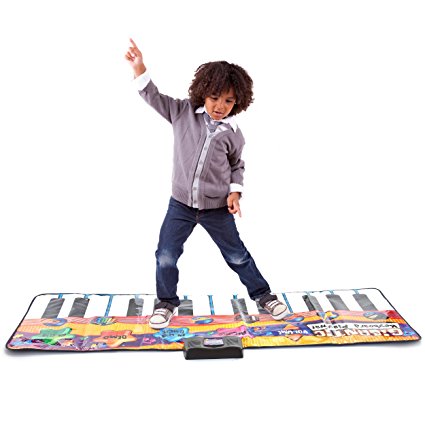 Gift the toddler this fun dancing mat and bring him close to music. It is a mat with keyboard layout that the kid can dance upon whilst playing some tunes with his feet. It comes with several musical instrument set ups to for variety.
You can teach your kid some basics of music and instruments with this mat while he can also have fun dancing on the mat. It makes a perfect birthday gift for 2 year old boy.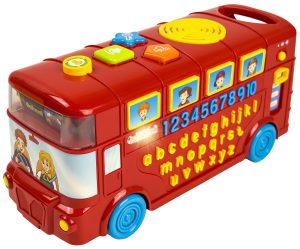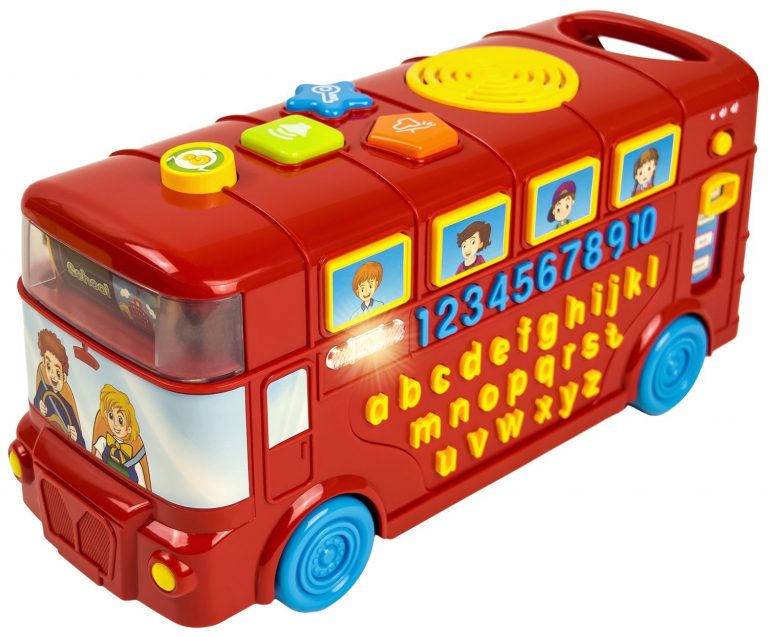 Generally, boys love to play with vehicle toys. This huge bus is a great toy for the kid to play and to drive around the house. But it is not just a fun play toy, it comes with different functions that can help you teach your kids numbers, alphabets etc.
It will also help your kid to recognise colours and it has some dun quiz feature for the kid's learning. It is a musical bus with different sounds. It is an awesome gift for 2 year olds.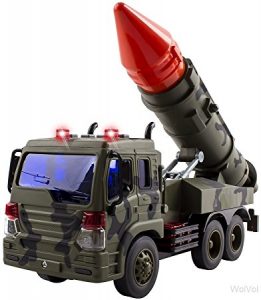 If he is really crazy about military toys and the trucks that they use, then get him this realistic launcher cum military truck to play with. The truck has some great militarily sounds and lights on it to attract the kid.
It runs with frictional power so you have to roll it back to make it drive further. It has a missile launcher on the top of it so your child can act like a soldier.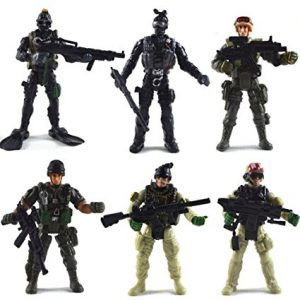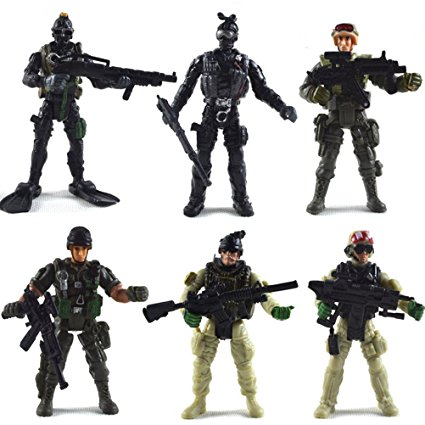 Another gift that you can present to a kid who loves military men and everything around army are these action figures. They come in a set of 6 pieces of soldiers each dressed differently, one as a cop so the other as a commando and likewise.
Each of the figures come with a weapon attached to it. He can enact his own war sequence with these figures. Also, it can be used to decorate his room.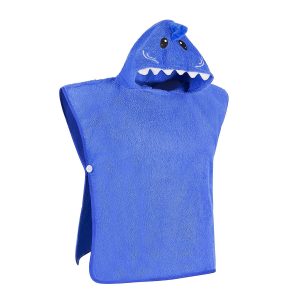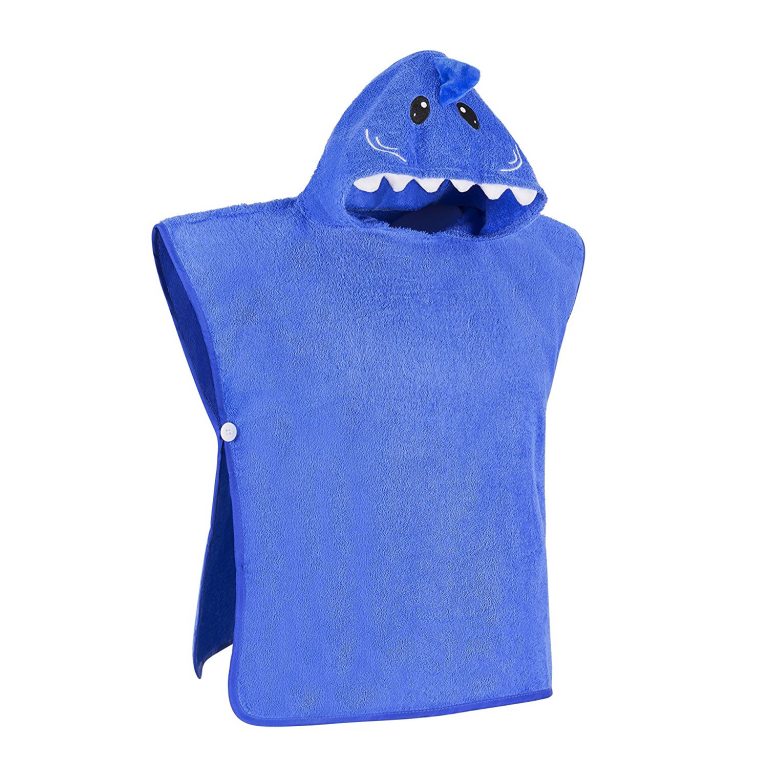 Nowadays, kids have their own trousseau and a wardrobe full of fun clothes and likewise things. This shark towel is also a fun product that will appeal a 2 year old kid.
It is like a wearable towel with a star hood that gives this towel an edge and thus, makes it unique. It is made of 100% cotton and thus it is safe and comfy for the kids.It is a towel cum shark suit.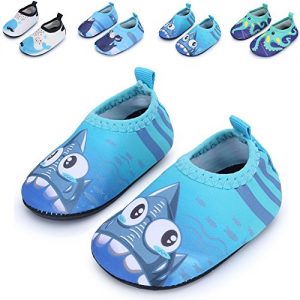 How about giving the two year old some fun shoes to slip in? These aqua shoes are perfect for a beach outing or a swimming pool outrun. They come in different colours and design varieties to choose from.
You can get something that will complement to all his outfits or you can go specific. We leave that upto you! The fabric is soft and breathable and thus keeps the kids foot away from rashes and allergies.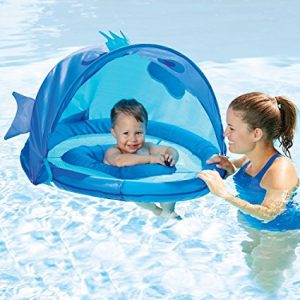 Summers call for a dive into the water. here we are talking about the swimming pool, if you are someone who loves to keep the kid away from the heat by occasionally taking him for swimming then this is a great gift the two year old can have to make the swimming experience even more fun.
It is a fish boat for babies or kids to float on in the swimming pool since at this hardly the kid knows to swim.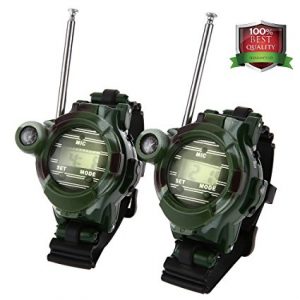 Everything that disappears in the past or goes out of use becomes an entertaining and enticing toy for the kids. The same concept applies to this walkie talkie.
It is not just a walkie talkie but also comes with a magnifier, a digital watch dial on it, compass and such commando programs. He can play with someone and act as a commando or just have fun talking from one room to another on this walkie talkie.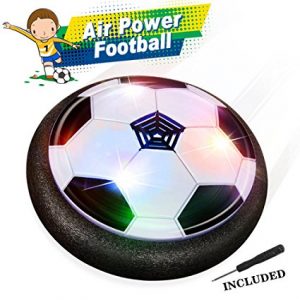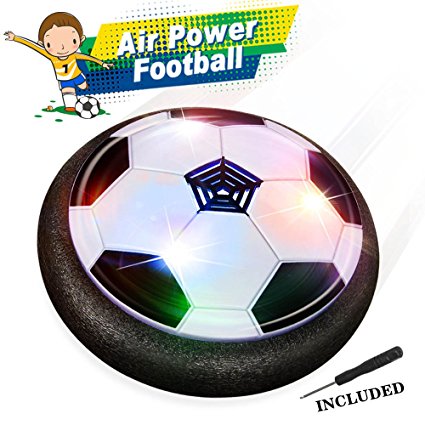 This hovering soccer ball toy is another fun toy that is party too and will keep your kid engaged. It comes with a floating spinning disc attached to a suspension plate.
The cushion soccer ball is placed over this and with the motor it is filled with air. The kid can kick the soccer ball from one place to another. It is made of foam that will not hurt your kids while playing.
Robots are fun to play with and they really mesmerise the kids. This electronic robot is functioned to sing and dance that will really attract the kids. What else will please the kids is the pleasing lights and sound effects that comes with this robot toy.
It can also be spun around 360 degrees and can be really entertaining for the kids. The robots activity will keep the 2 year old busy and will make him happy.
Kid of thisgeneration are so inspired by superheroes and their likes that most of them especially the boys want to dress up like them and act like a superhero.
These capes will help your little star to adorn a hero by wearing this costume that includes a cap, a mask and some superhero stickers that one can stick on his toys or in his bedroom to decorate it like a superhero's bedroom.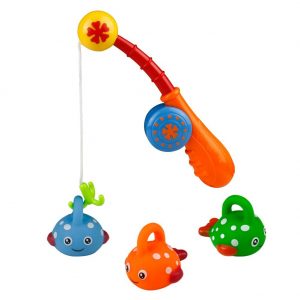 If you are looking for gifts to make his bathing experience fun, then this is another set of toy that will keep him busy while you can give him a shower.
It is a fishing rod with a few ships that you can put in his bathtub and ask to catch each one of them with the rod. It will help to build his concentration and make him learn techniques to hook a fish.
This is another variety of toy that provides learning and fun together in one box. This marble stem toy comes with different building adjustments that one has to put together to set up the giant slide and poles for the marble to run down smoothly.
Once it is built the kid can place marbles and watch it rolling down the slides. There are a total 122 pieces in the set up that needs to be put together.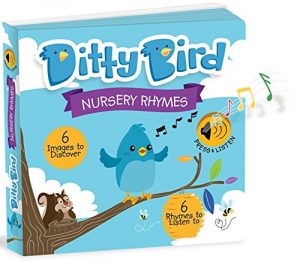 2 years is an age when you should start making the kids learn to new new things that will help to develop their brain and make them smarter. And it always starts with nursery rhymes because it is a fun way to make them learn and memorise it.
The dirty book is an interactive nursery rhyme book that works on a push button for some musical learning and comes with educational singing miniature toys.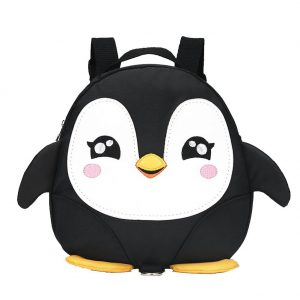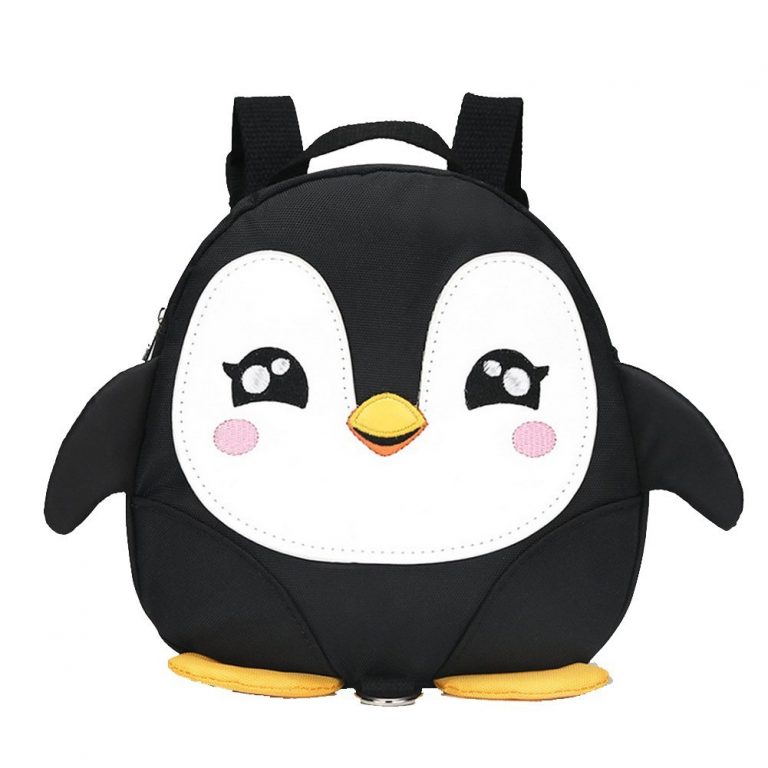 This is an age where kids can wear bags for fun and just to complement their outfit. Also, they love to carry bags that are funky and plush. This penguin soft toy kind of bag is one of the best birthday present for 2 year old boy that can be used to carry his stuff.
It is a small bag and thus, accommodated minimal things which he can carry to a play school since it will be light-weight.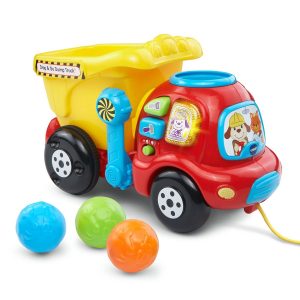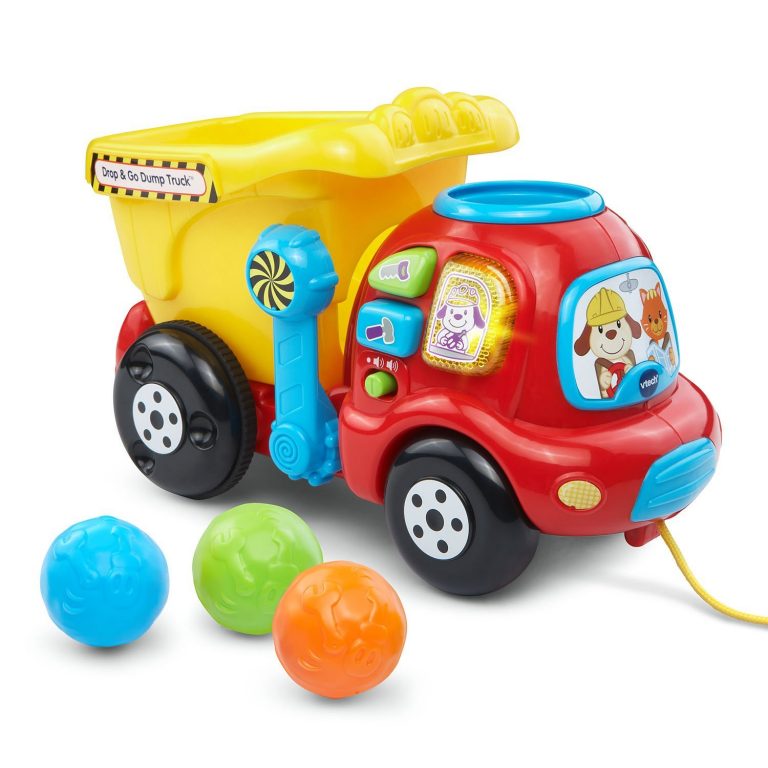 For all the bob the builder fans this drop and go dump truck will be one of the best presents for 2 year old boy. It can be moved around by pulling the string from the truck. Using the pulley, one can unload the balls from the truck to the ground.
The balls can be tumbled down from the truck top to the bucket and that's how the kid can be taught counting numbers. It also comes with melodies and phrases.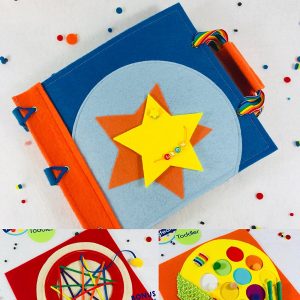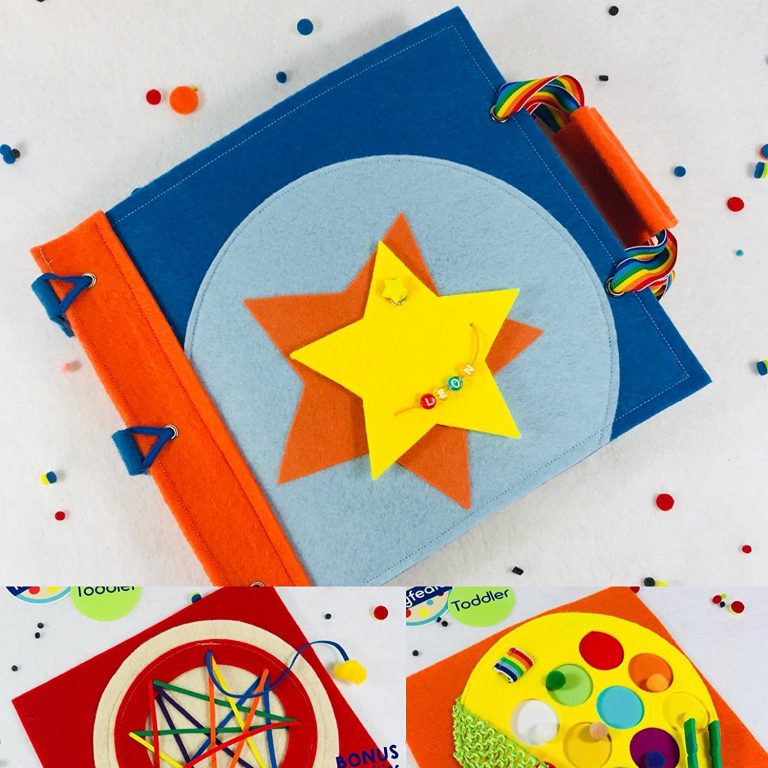 If you are on the lookout for some fun arts and craft gift for the toddler then you can go with this activity book. This will help the 2 year old to explore its creative skills. The activity book has a few puzzlers, some colouring activity pages and various activities likewise.
It can be given to the toddler to spend time fruitfully. If you make the most of this book then you will find it a great learning experience. This is one of the best gifts for two year old boy.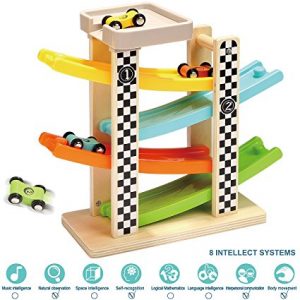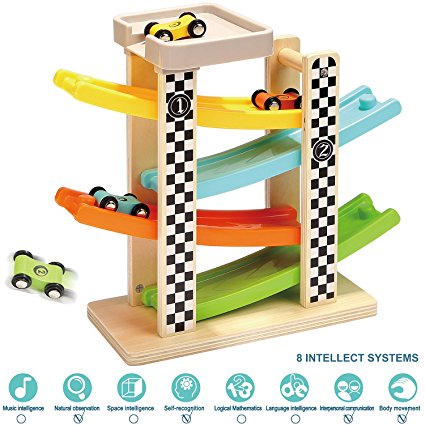 To build some thrill in the kid and to all the car lovers, this race track is a good gift for two year old boys. It comes with 4 tracks placed one below the other for the car to move. It also comes with 4 mini racer cars to play with.
This toy has a mix of pastel and vibrant shades in balance that the kids will find really attractive and alluring. It will develop a hand to eye coordination in the kid.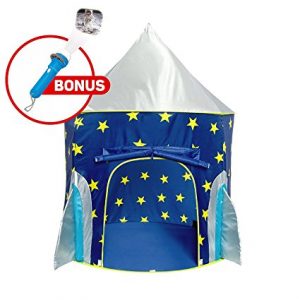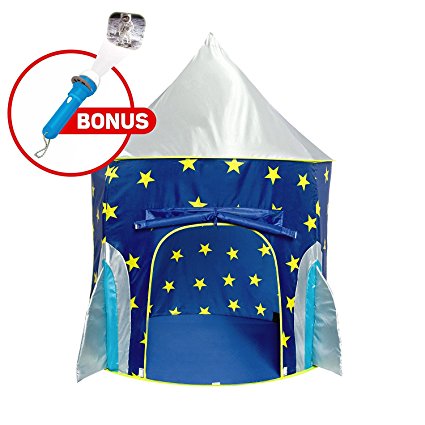 The galaxy is a pretty place and anything related to galaxy entices and amuses the kids a lot. The rocket ship play tent is a gift that your gift will love spending time in.
It comes with translucent stars on the tent that will pull the light from outside plus it has a rocket projector to display some astronaut adventures that will keep the kid engaged.
It is a fun tent that can be carried along anywhere. This is one of the best gift ideas for 2 year old boy.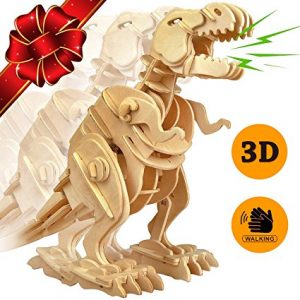 Dinosaurs may have definitely extinct but it is still taught to the kids and it fascinates them. This 3D dinosaur model comes in a building craft puzzle that the kid has to sit and put it together. The dinosaur can also walk and is made up of wood.
The walking system gives it a robotic feel and is also sound activated. It can roar and make sound to amuse the kids.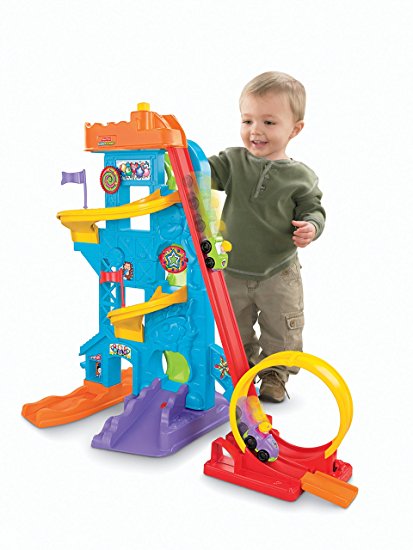 Kids enjoy amusement parks and the rides but it is obviously not possible to take them all the time over there so why not bring the amusement park home? It is a great idea, isn't it?
The amusement park comes with different loops and swoops and comes with a car that has to be slid around these hurdles. At the end when the vehicle reaches down the coaster, the park produces different sounds and light that will attract the kids.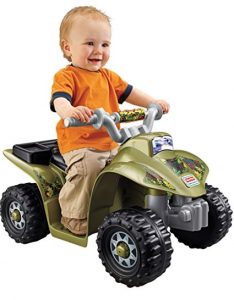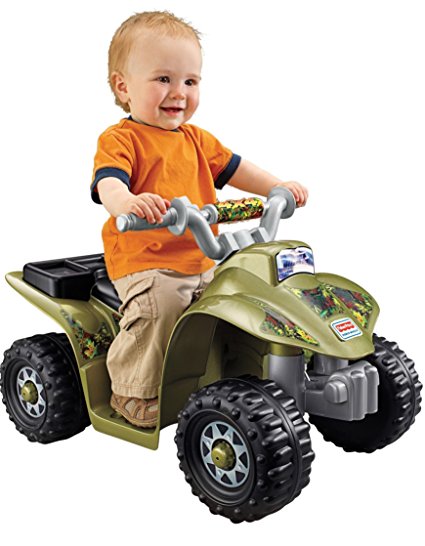 Cycles or scooters are cliched and one is ought to get the kid when he reaches an age that he can practice on them. But meanwhile, you can get this fun mini ATV for your kid to ride around.
It is a small itv for kids with controlled speed that makes it safe for kids. It comes with an easy button operation for a quick start. It can also be run on hard surfaces or grass.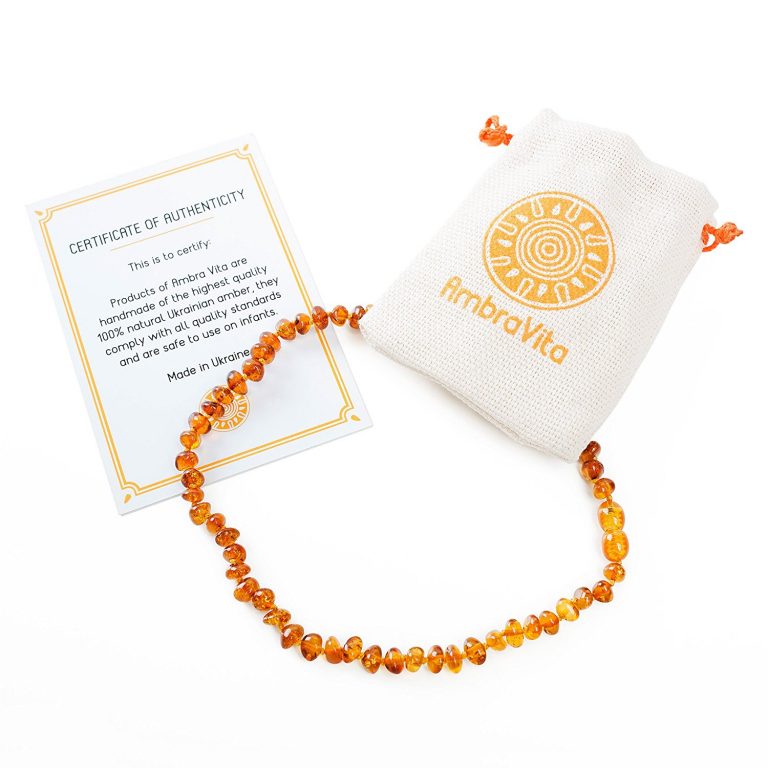 This is the time for kids when they go through the teething process. If you are also bothered by him chewing the unwanted and unhealthy toys then you can get him this teething necklace to nibble on.
It is specially designed for teething and other tooth conditions that come with that. It is polished with amber and it is an ancient homeopathic remedy or solution for the time when the kids start to suffer from issues with teething.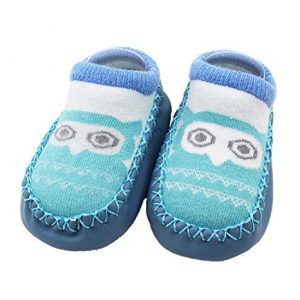 If you are looking out for some cute slip on's for the kid to wear for casual outings or for holidays then we have found you one. These cute slippers are especially designed as anti-skid to keep the kids safe and print them from slipping off.
It also has a warm woollen covering that will keep the kid's feet warm during winters and prevent him from cold. You can pick a color of your choice from the available lot.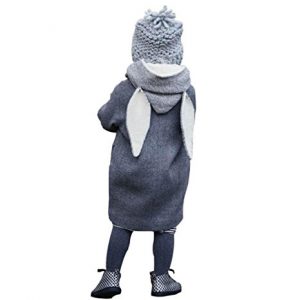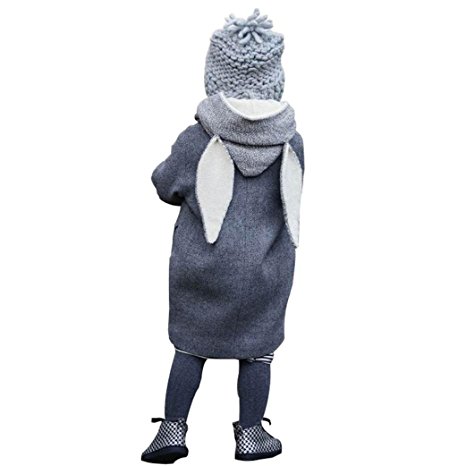 This is the age when you can dress up your boy in cute apparels and fun clothing to make him look more adorable. These wind coat or winter jacket is a warm hooded sweatshirt kind of a thing that will keep the kid warm but the unique feature of it is that it comes with a twist.
The hood comes with bunny ears that makes it look stylish and quirky. It is a great outfit for your kid during winters.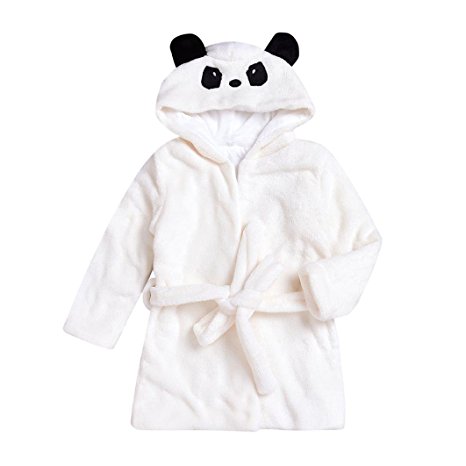 Keep your kid's post bath look stylish and adorable with this cute panda hooded bath robe. Robes are great to put around a kid after shower so that he doesn't catch cold from the cool air.
But why to always go for basic robes, jump a step ahead and go for this unique yet endearing panda robe. The kid will look like an adorable little panda in this. The bonus is the comfy plus material that is very skin friendly.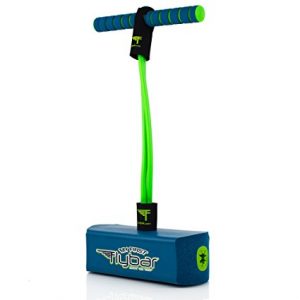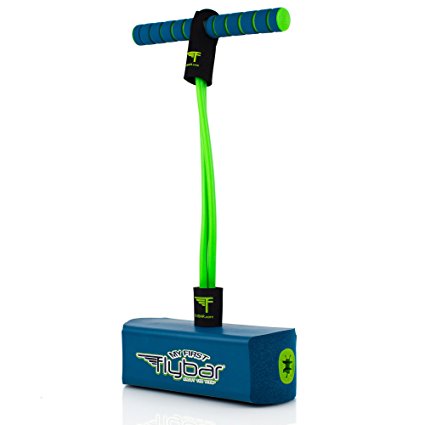 Whoever has come across a chance to use the flyer or have just seen someone use it you will know how fun this activity looks. This flybar foam is specially designed for kids to play.
It will sneak your kid out of the monotonous tech world and pull him into the real world with real physical activities that will keep your kid healthy and active. It is easily stretchable and highly durable because of the posh material.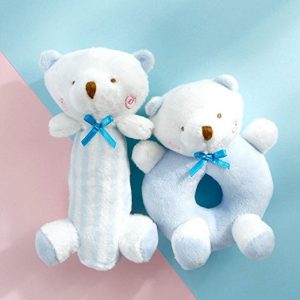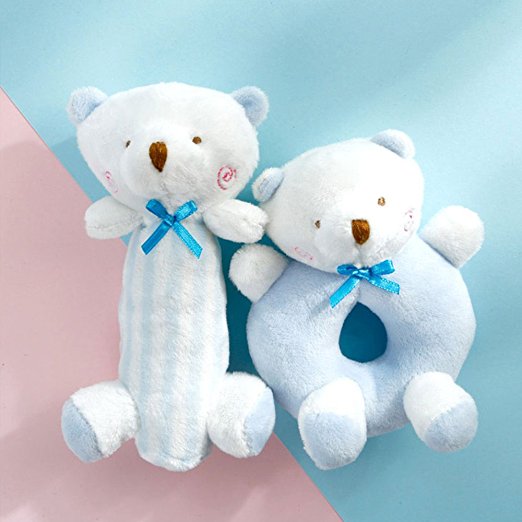 Rattles are something you present the kid with in the very beginning stage when he starts getting familiarised on the way to play with toys. However long gone are the days when the rattles are ought to be these plastic made things that made sound.
This unique plush rattle toy has set this example. The cute pair of plus is made very carefully keeping in mind the needs safety and has been designed as per their liking.
If you are someone who loves to decorate the bathroom with toys or some fancy stuff to make the toddler's shower experience fun and crazy then this is something you should add it to the decor.
This waterfall miniature can be hung around on any wall and comes with two cups which needs to be filled with water. There are two different exit points attached to each of these cups to throw the water out differently.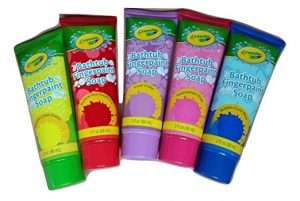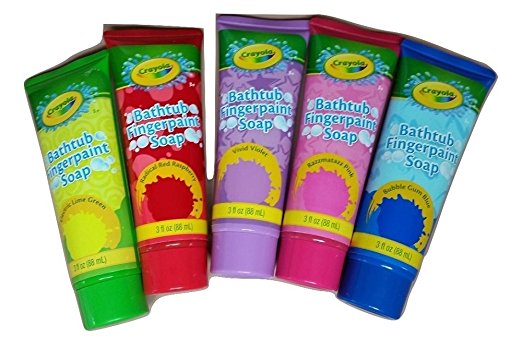 Another addition to her bathroom kit can be these fun paint soap that will foam up the bathtub to play around in the bath tub. It comes in 5 different colours. The kid can paint with these while taking a shower.
These paints are supposed to be added in the bathtub and you can see the water change it colour according to the paint. You can make him familiar with the colours through this.
I think this list of gifts for 2 year old boys is quite sufficient to choose the best for your toddler. But as you know gifts are not enough, you have to arrange the best birthday party for your 2 year old. To get stunning ideas for the birthday party ideas, check out the link here: