Last updated on June 3rd, 2022 at 10:58 pm
Gift for Kids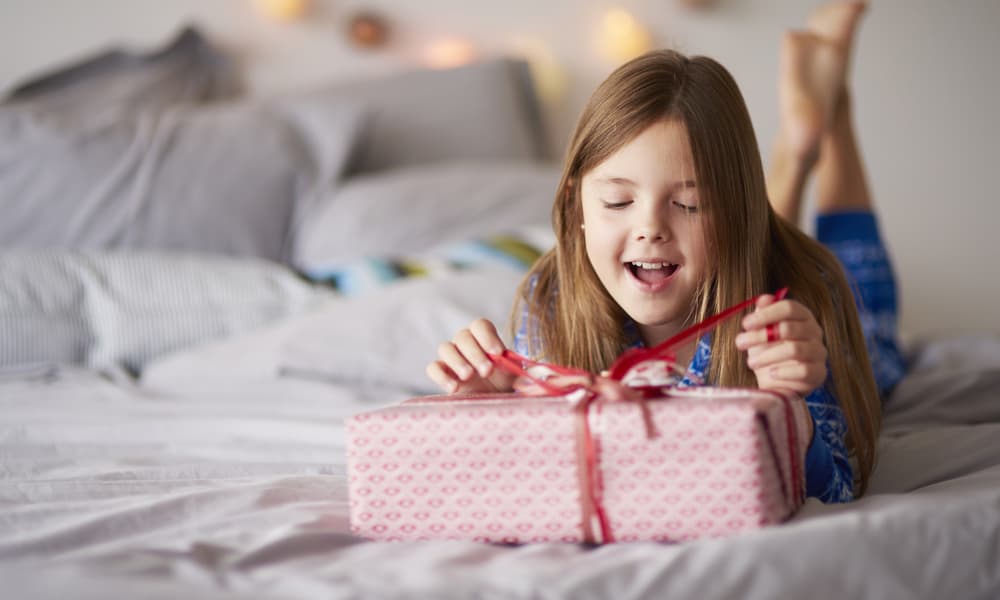 Are you on the hunt for choosing the best gifts for 11 year old girls? Don't worry! We have got your back.
11 years is an age when you cannot call the girl a kid but you cannot call her a teen too.
Although she is still a child, during this age her child wants to explore a lot of things and wanders a lot in thinking. It is also an age when somebody can develop a hobby or sharp an existing one.
All these childhood years should be carefully lived because this is the crucial time when you develop your skills be it logical, intellectual, analytical or creative.
Though, girls have a wide arena of options available in the market today, but when you actually go out to choose something you realize that it is not an easy thing to find one that she will love.
It also depends on personalities of children on basis of which you can choose a gift that they would want to have or they might like. So here, we have done a complete research for you and jotted down some gift ideas for 11 year old girl. Have a look and don't forget to thank us if you land up on the one you think is apt.
Recommended Gifts for 12 Year Old Girls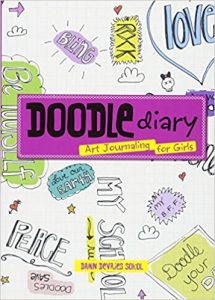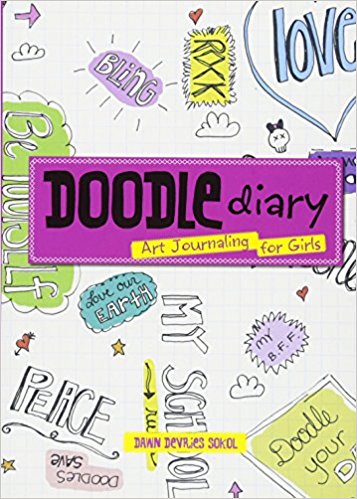 This is for all the doodle lovers ad for people who love to draw random sketches around their notebooks. You can gift this doodle book to them so that they can have a separate book which they can fill with doodles.
A great way to keep memories and stories alive, this doodle diary is a fun way to reconnect with childhood memories, through the use of doodling.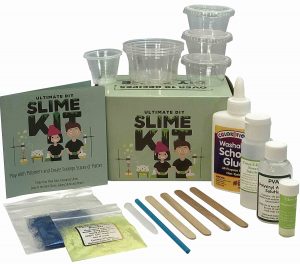 One thing that is a rage among kids of this age nowadays is the slimy mixture. It is a fun toy everybody likes to play with whatever the age be. It is addictive and fun to play with. This slim kit will definitely be her favorite.
It comes with different types of slime to entice her. It has an illuminating slime, one that changes color and the glittery one. It comes with fun experiment recipes too for the kid.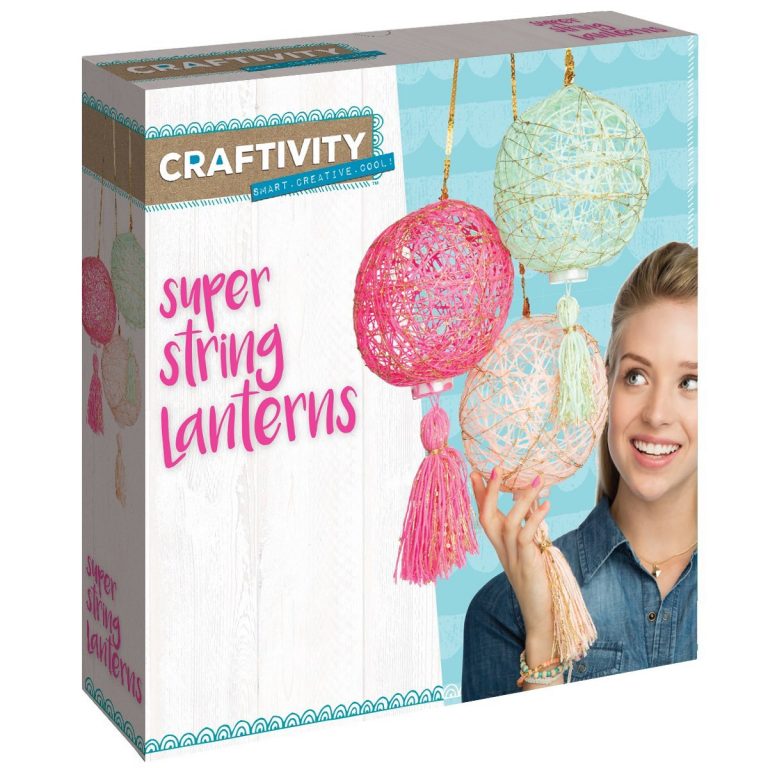 If your girl is a hardcore craft lover or someone who loves decorating her room with handmade stuff then she will love this lantern making kit. The kit comes with the variety of string, lights, batteries and all other decorative you will need to fix this lantern up.
They come in a set of 3 different lanterns to be made while learning string art with it. The best part is that it contains all the required materials till the hanging stage.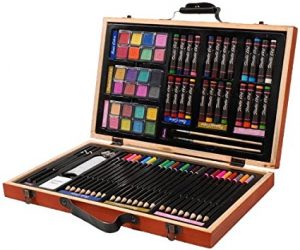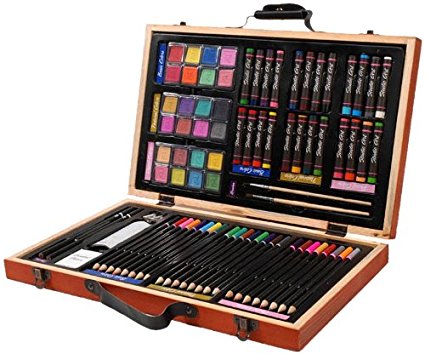 11 years is an age when a lot of people start holding an interest in drawing, painting and all the artsy stuff. If she is someone like this, then you can get her this wholesome art kit which has almost everything that a young budding artist would need.
It is an 80 piece set that includes oil pastels to pencil colors to paints, brushes, sanding cubes and what not. This kit is a young artist's dream.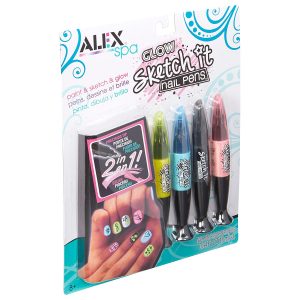 If your girl is a girly girl and loves to spend time getting ready or indulge her time to keep her nails prim and proper then this is the best gifts for 11 year old girls. It is a set of nail sketch pens that can be useful to prepare a nail art sitting at home.
The sketch paints have a kind of a glow finish to it that will make your nails stand out with the funky designs you choose to sketch on.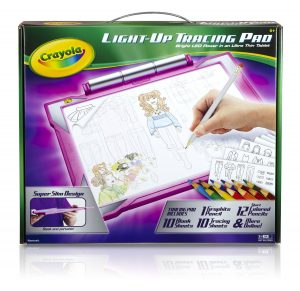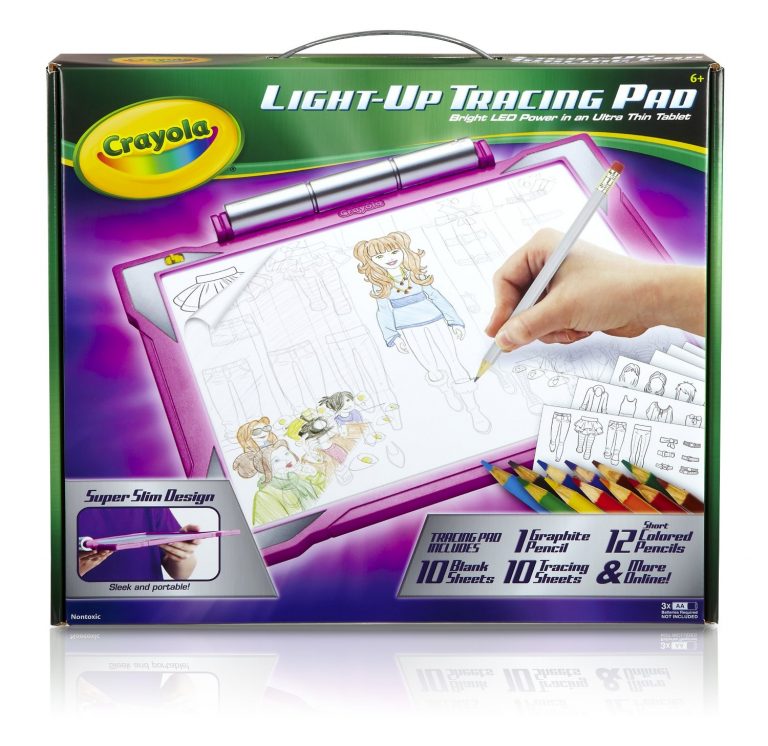 If she has paints and all the art tools then why not get her a blank canvas to use them on. This tracing color pad is a sort of a light board canvas. It is built in with an LED light that will help the child to sketch and paint the little details and sharpen up their art.
It comes with traceable sheets, graphite drawing pencils, etc. It can be a great starter kit for the 'wish-to-be' artists.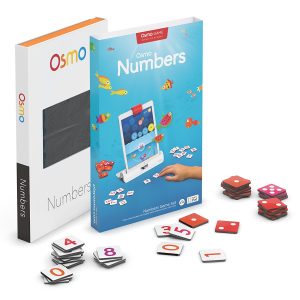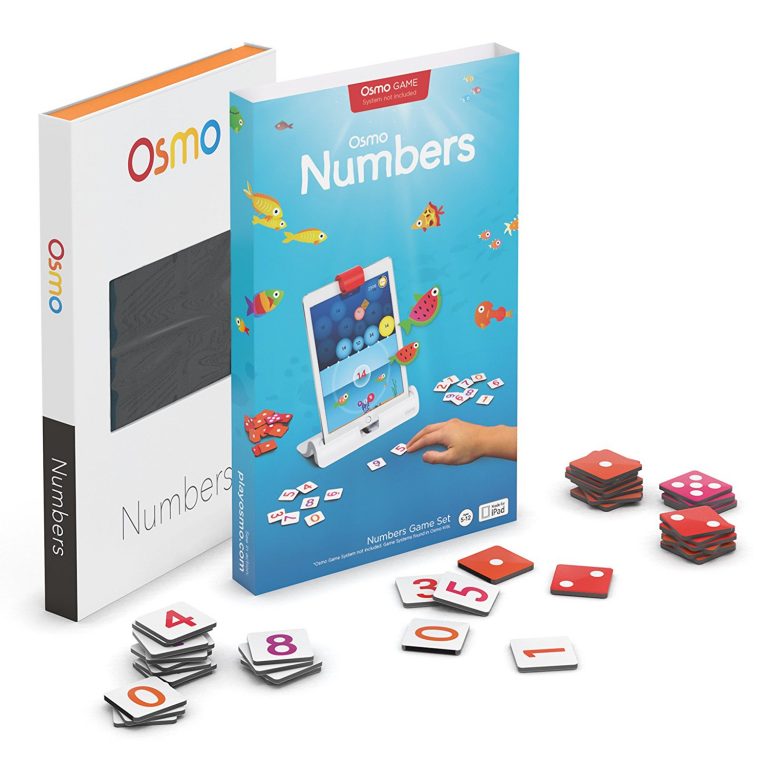 A lot of kids dread the numbers whereas some people absolutely love it and find it challenging. 11 year old is also an age when the mathematics curriculum starts to get a little challenging.
This Numbers game is a fun game that will make the children enjoy the subject like never before. It has various activity based number games that can be played through an app and flash cards that make it equation concepts interactive and engaging.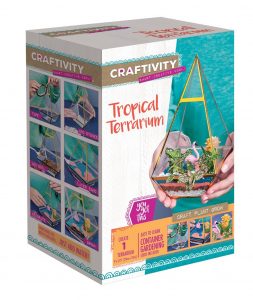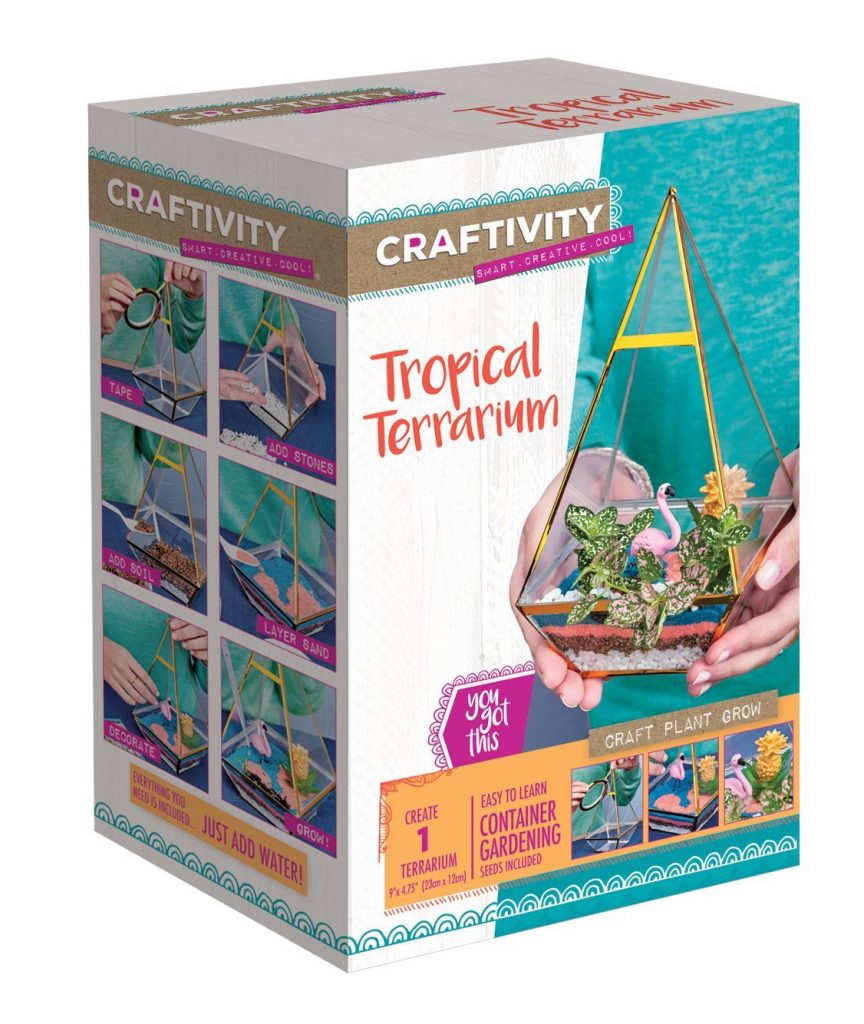 The next gift is not just a fun gift but is a great habit or a hobby that you can encourage and inculcate in the child. The tropical terrarium kit is kind of a home plantation kit that the girl can invest her time on to.
It comes with a pyramid shaped dish, seeds and planting mixture. She can plant them and see the wonderful polka dot plant grown in her room. It can be a wonderful house decorative.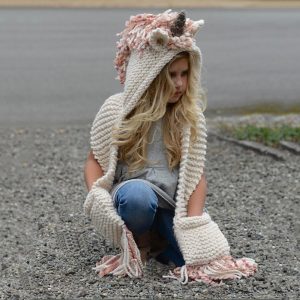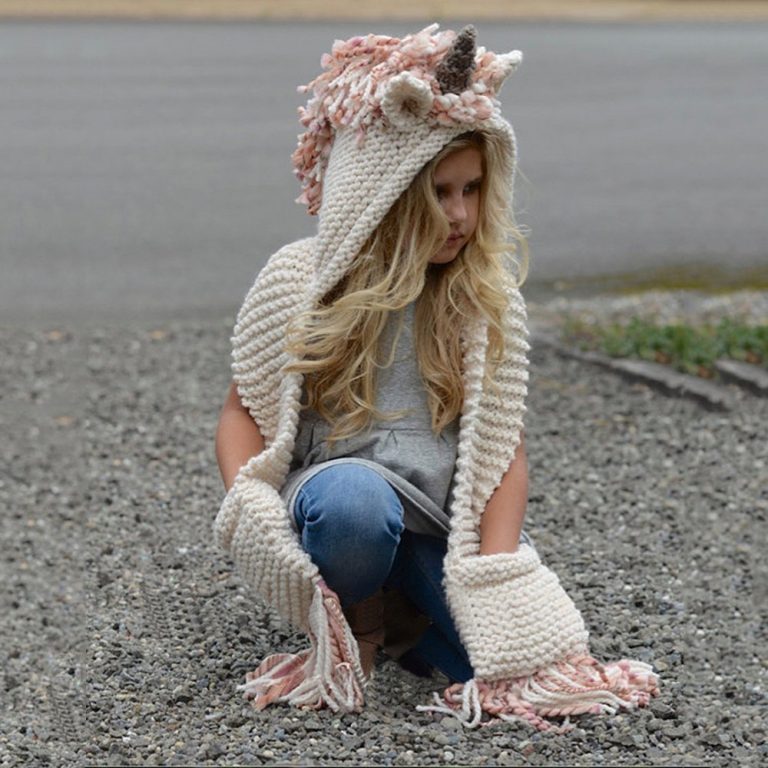 If you are looking for the best gifts for 11 year olds then she will definitely love handcrafted products in her wardrobe and this is something that you can add in her wardrobe.
It is a unique scarf-stroke-hat that comes in a pretty peach pink combo shade. The long handles can be worn around as a scarf that also has pockets for hands to slide in. The hat or the hood looks really lovely with all the tassels.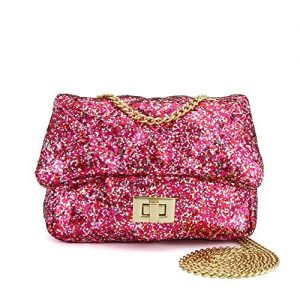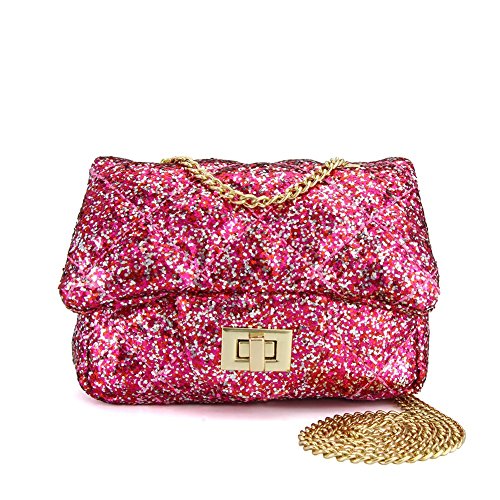 This is a age when girls love glitters and sequins and everything that is blingy and bold. So for this and to suit her choice you can give this shiny crossbody bag to her as a present.
It comes in a shade of hot pink with a glittery feel that makes it a perfect party carry-on. The design is such that it can be used at any particular age thus it can remain in her wardrobe until she grows.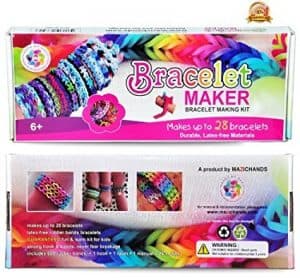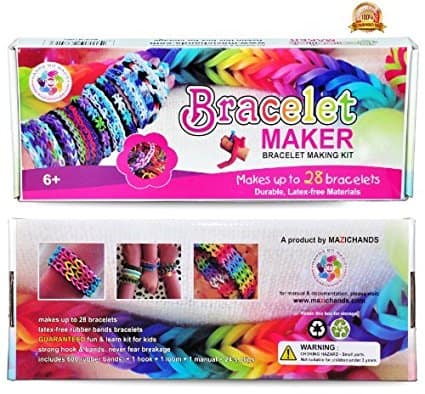 Most of the girls who are in their 11 years age are a fan of some funky jewelry that they can wear around.
For them, you can gift this handmade bracelet kit that comes with different kind of materials that will make it feasible for the girl to weave out or to craft her own bracelet. It is a fun craft product that she will enjoy working on in her spare time.
If you are on the lookout for some funky yet ethnic piece of jewelry for you lovely girl that will go with her charming personality then have a look at this tree of life pendant necklace. It connects its roots back to Indian mythology and has a philosophical touch to it.
It is a beautiful handmade designer pendant with different colored built in gemstones. The vibrant colors put together makes it a unique and special present for 11 year old girls.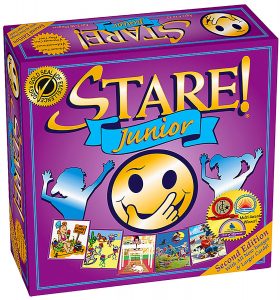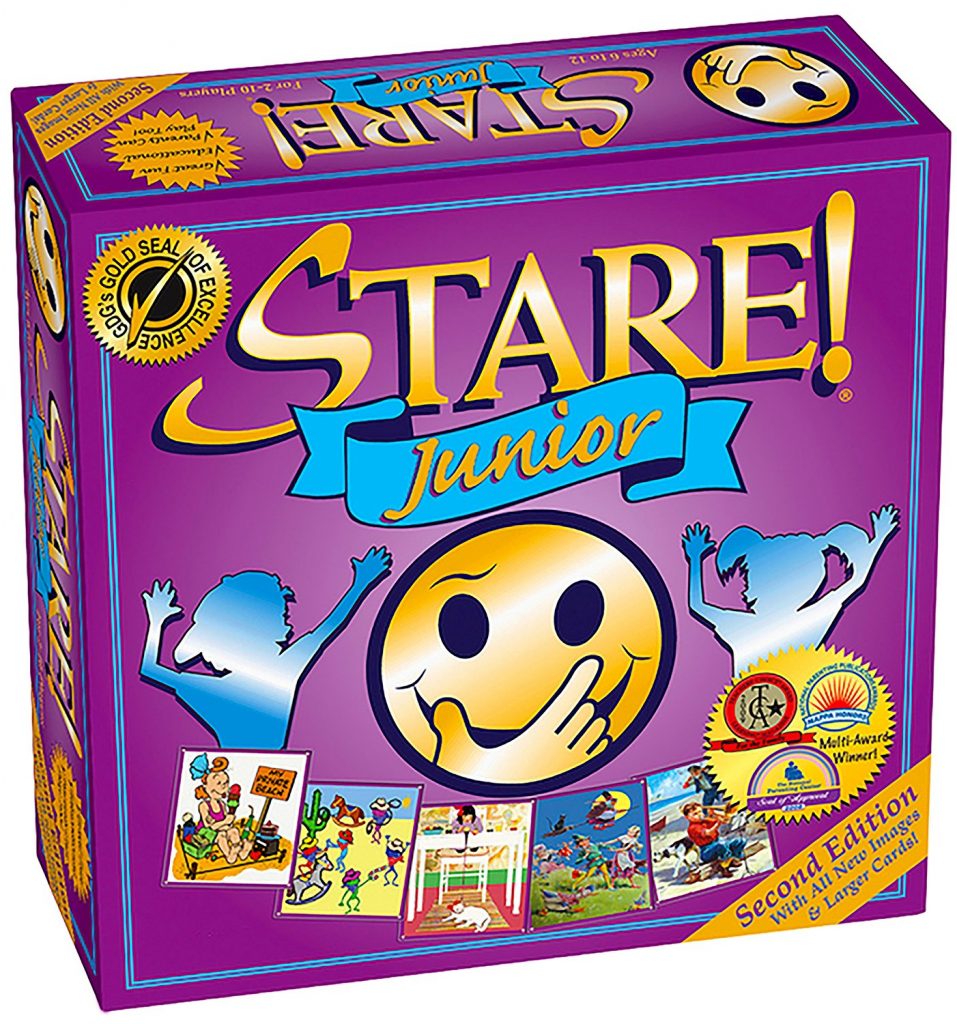 Board games are said to make children more interactive and it helps to bring out their best. Today's technology generation has anyway lost touch to the board games that can be so beneficial to them.
This stare board game is a fun yet challenging came in which the player's memory is tested. One gets to stare at a card for 30 seconds and will then be questioned upon after that. The card may have different visual elements.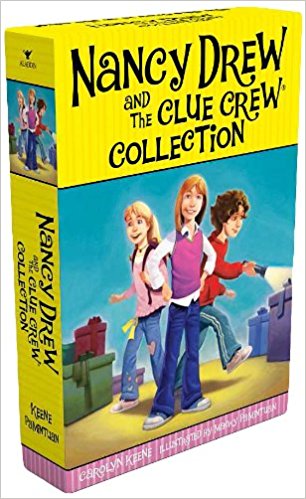 Certain kind of books are meant for a particular age when they should be ready to develop their mind in the manner suitable of that age. Nancy drew books are a craze among the children especially the girls in this age group.
This is a great collection of Nancy drew books with different stories that will make her happy. It will also inculcate the habit of reading in her since the book is fun and engaging.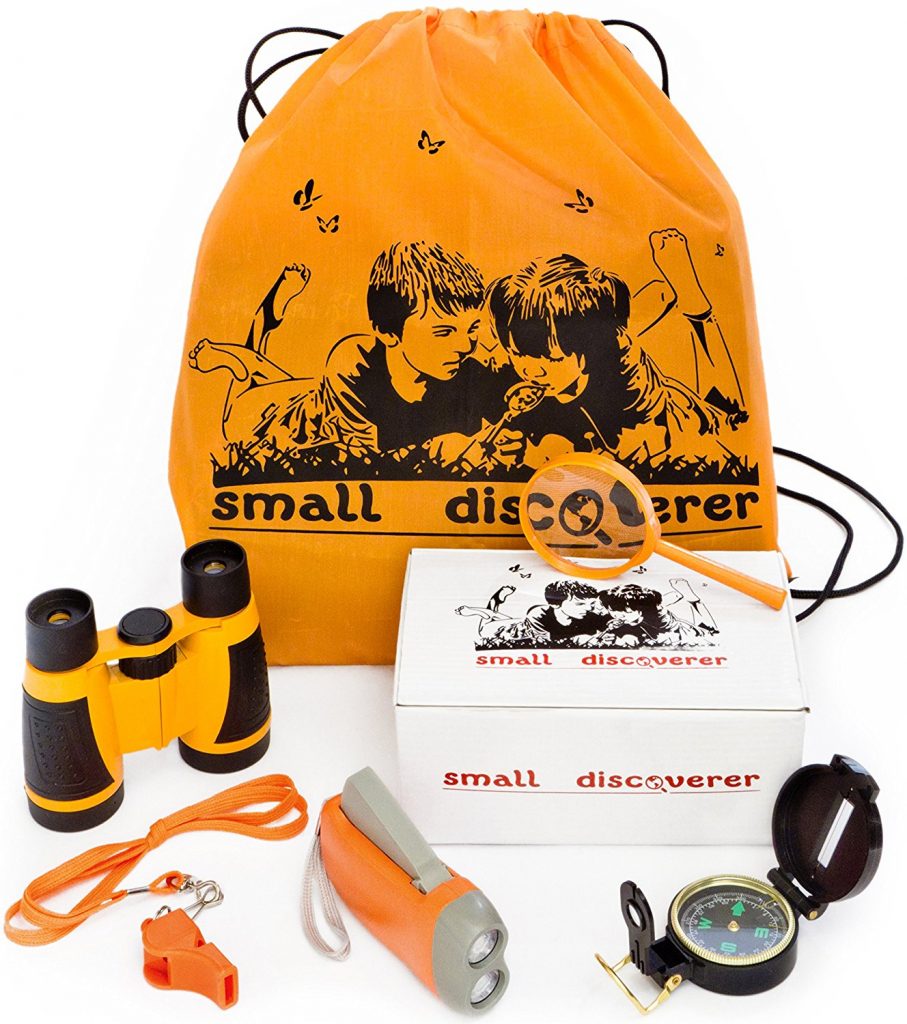 For all the 11 year old girls who are always ready for some fun adventure and exploration, this gift is made for them. It is an exploration kit that has all the tools one will need in their adventure journeys.
The bag consists of a pair of binoculars, flashlight, magnifying glass, compass etc. everything in complementing colors to form a set. The kit will help her be ready and up for all the adventurous trips.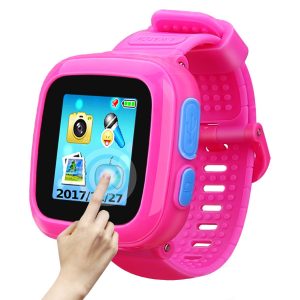 Why should all the adults enjoy the technology lead? Get her own personal smart watch that has a number of activities that the child can ponder on. It comes with a built in camera to capture happy moments and has a series of popular games that one can play.
Rest, it has various other features like the analog display, sports meter, alarm clock etc. It is a fun watch that your child can wear around.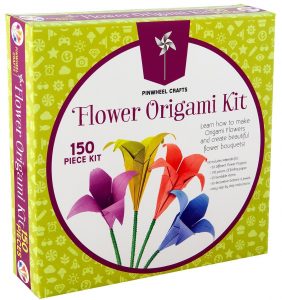 If you have ever come across origami flowers or if you have made some as a kid you must remember how fun it is to make them and how beautiful is the output.
The origami kit consists of all the materials with different colored sheets with which the child can weave different origami flowers. It also comes with an instruction booklet that will guide the kid on the process to go about it.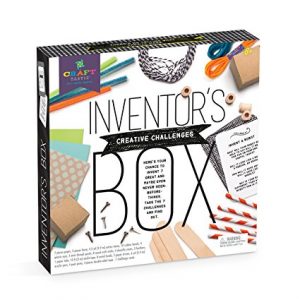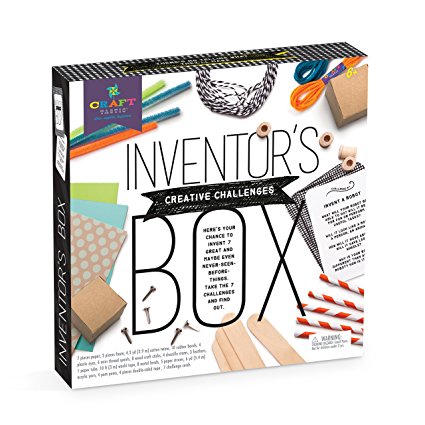 We all will agree that the kid of today's generation are steps ahead of the previous gen. The reason could be the number of educational things that they are equipped with. Although, this generation if challenged can show a lot of potentials.
This inventors kit has numerous projects but without any instructions to challenge the kid's creativity and ability to carve out something from his own mind and abilities. Since, amazing things come out from fresh minds.
How about give a miniature or a toy version of the adult gadgets. If the child shows a great interest in photography or videography then you can get her this action digital camera through which she can shoot some of her fun journeys and capture them safe in it.
The good part is that it facilitates some good quality HD recording and hence it can be called as a toy camera but it exceeds the qualities.
Here's another fun kit for a 11 year old girl and this is one of the cool gifts for 11 yr old girl. Generally, it is a jewelry making kit that will help her craft some beautiful pieces for her or her friends with the given materials.
It will extract a lot of creativity from her and will tap the right chord to bring put her best. A bonus would be that she will get some great sets of jewelry to wear around on different occasions.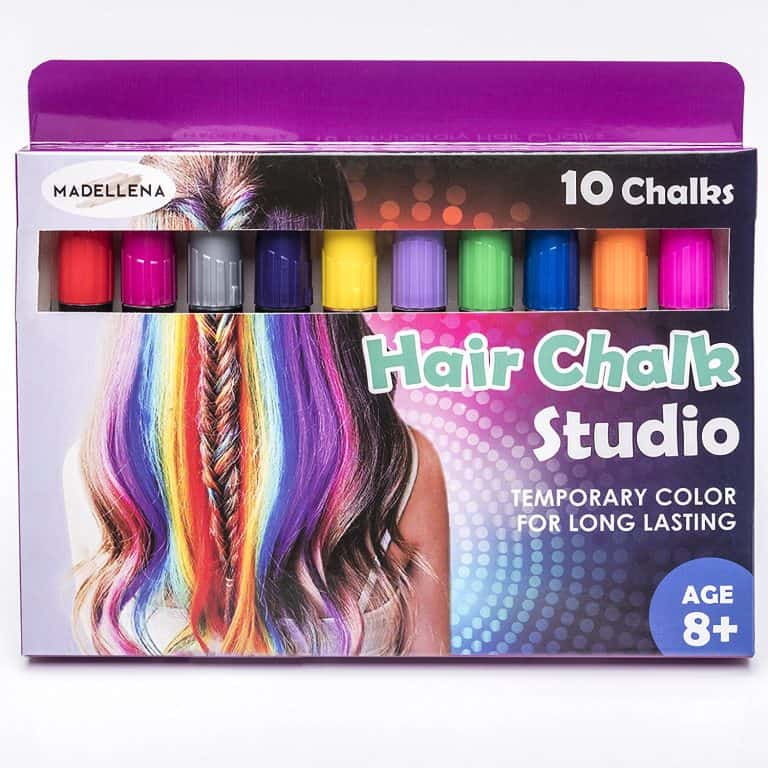 This is an age where girls love to try out some different styles and also experiment with their looks but something permanent always has some harmful effects. Also, the wavering age they are in- they might like something today and discard it the next.
These temporary hair color chalks are for those who want to experiment with their hair color but do not want to go for chemicals. They come in a set of different colors to try on. This will be a good gift idea for 11 year old girl.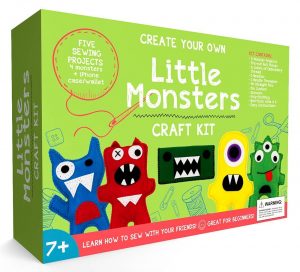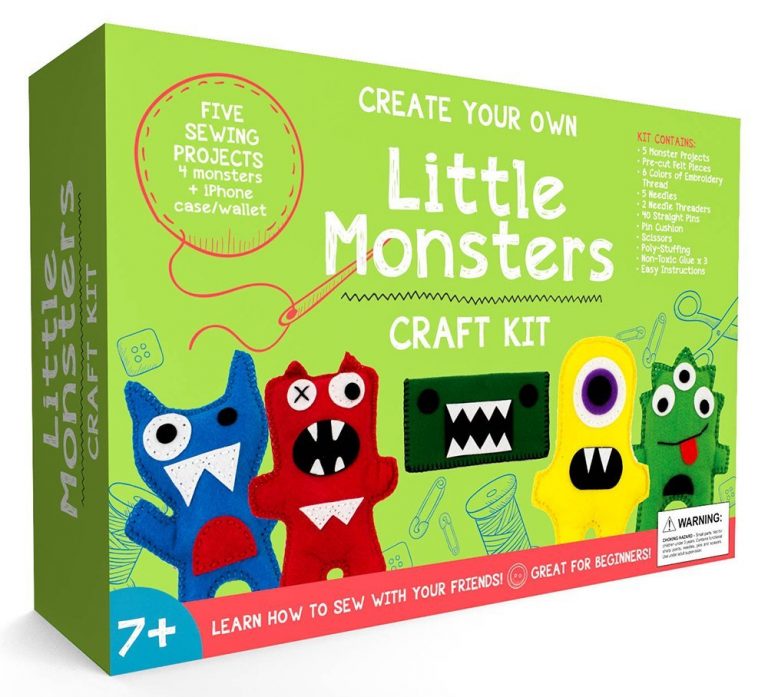 Sewing is a fun exercise that one should indulge children in to develop their creative skills and concentration skills. This little monsters sewing kit is a starter pack for all the kids to try their hand on to sewing.
Also, it is an art that has been running as a tradition from generations. It has all the necessary supplies to facilitate some fun sewing. It will help her inculcate some problem solving skills too.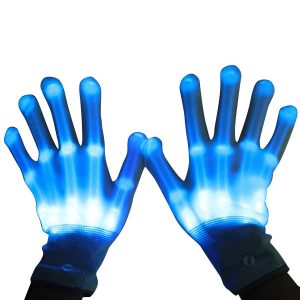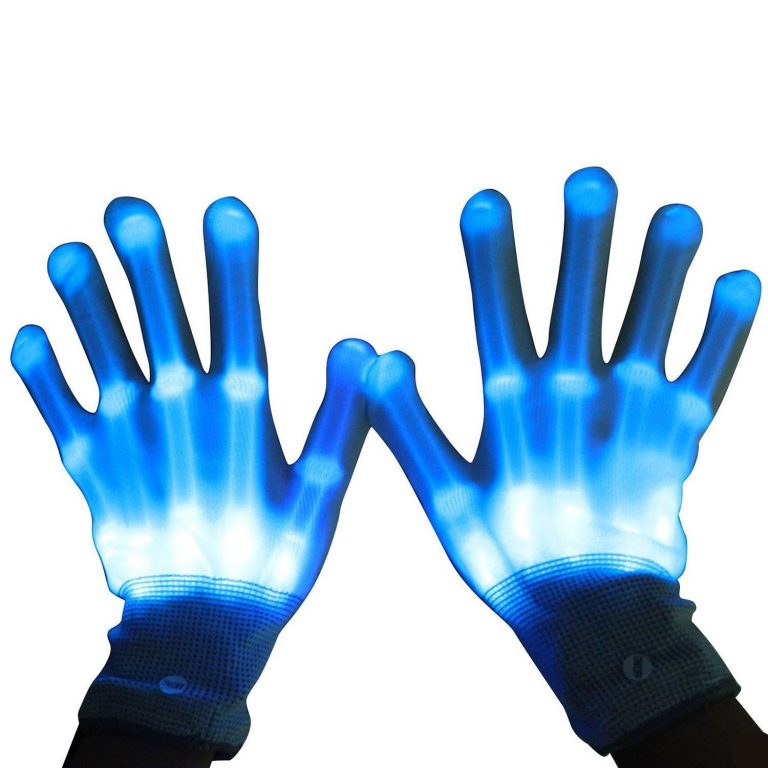 If you are looking for something fun and crazy to gift her then you can get her these quirky x ray kind gloves. It has built in led lights that give out an x ray kind of effect to the hand.
It can be given as a fun toy that she can play around with or mock with around her friends. It is best used when it wore around during the dark.
If she has a fanfare for led lights and loves them as decorations then you can get her this cute pair of led lights to light up her bicycle. They come in different led cubes that can be fit around the tyre rubber in a circular manner.
It will light up the bicycle and it will look the best when the bicycle will take up speed. The lights will look linear when the tires will roll.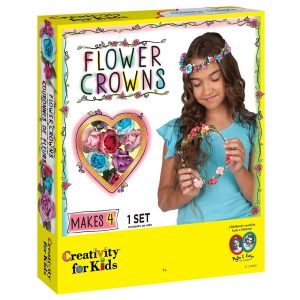 This set is a girly gift for 11 year old girls. It is a kit of flowers and stem strings that can be put to use to weave put some amazing floral princess crowns.
These crown look lovely on girls and make them look pretty. The best part is one can weave as many crowns as she wants from this kit and can call for a bohemian theme pajama party.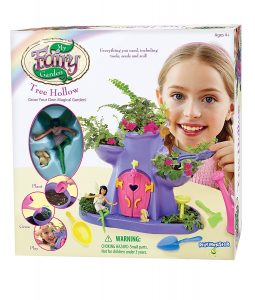 For all the gardening lover daughters, this is a great mini garden for them that they can own and take care as the real one. The kit comes with the necessary material like the soil and seeds and a structure that will hold your garden.
You can grow a variety of plants from these wonderful amounts of seeds of various plants. The fairy garden will teach her the emotional connection to these living beings.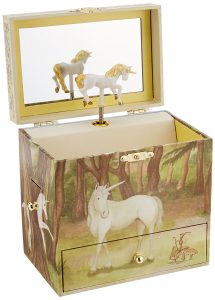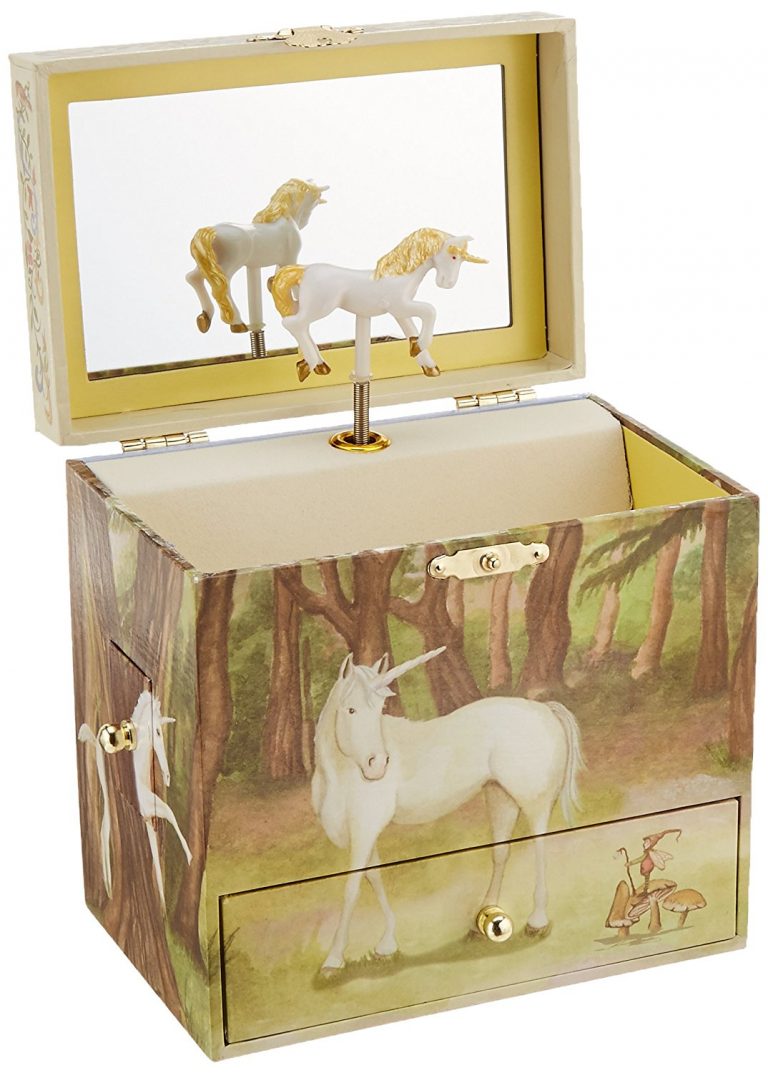 At the age of 11, girls or even the guys love to revolve around their life with fun fictional characters and own things based on them. For girls, unicorns are lovable, adorable and fun characters and hence come in their favorites.
This unique unicorn conceptual jewelry box is a fun box in which she can store her jewelry and other important belongings safe and secure. The box has some soothing musical tones that it plays when you open it.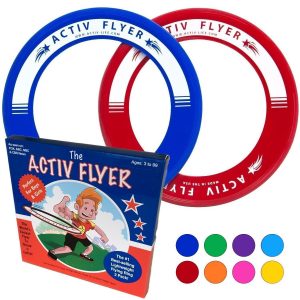 This is a fun play game that you can get for the 11 year old girl. This Frisbee set comes in a pack of two active flyers- one in red color and other in blue.
She can play this around with her sibling or her friends. We all know Frisbee is such a fun toy to play with, and this is the best gifts for 11 year girl.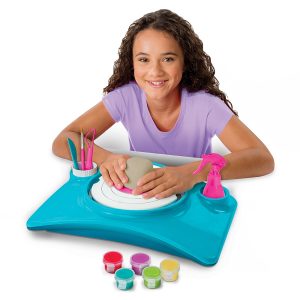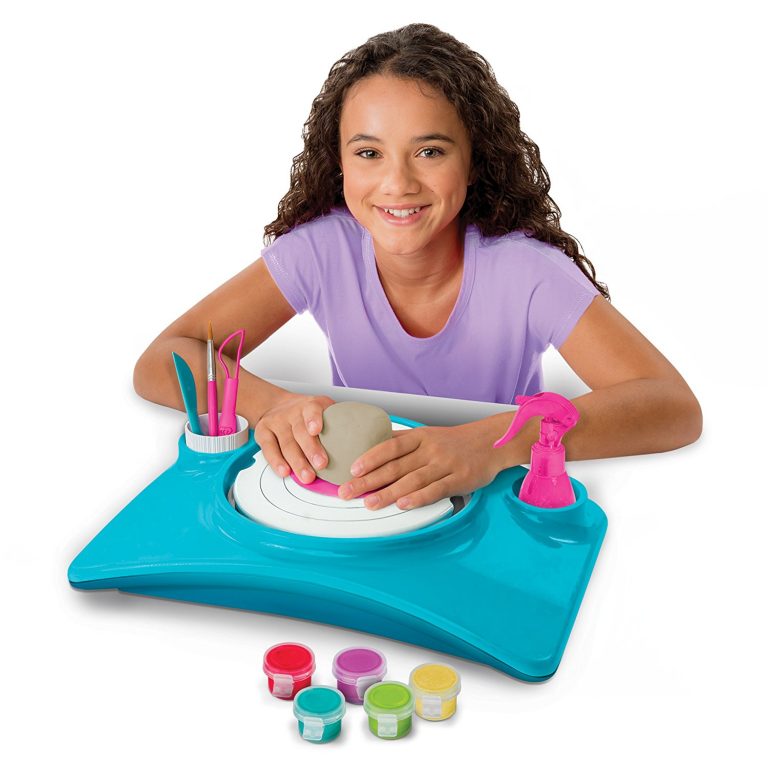 Pottery may be recalled as a great tradition that used to be followed in villages where people used mud vessels that were baked at home. Carving or structuring a pot is a fun process provider you have all the materials.
This pottery set has everything right from the mold to the machine that she can use to bake pots. It is a toy size pottery kit meant for 11 year olds and it gives a great enjoyable experience.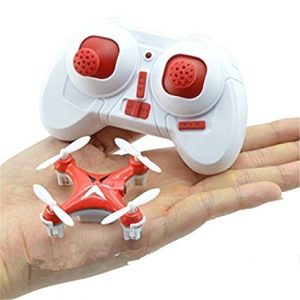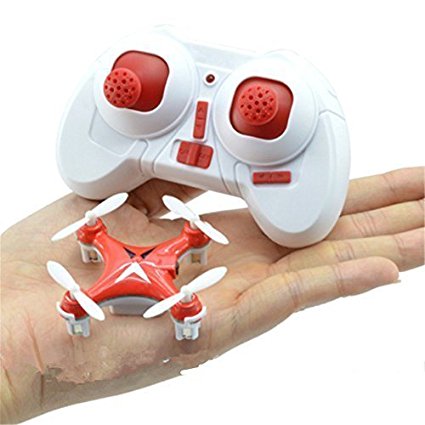 Girls who love to operate remote control toys and are a fan of flying ones especially we have this in store for you. This is quadcopter is a fun toy that comes with a remote control function that allows you to fly the quadcopter at the press of a button.
You can hover with its directions and enjoy the flying trip. The tom boys will definitely love to have this as a gift.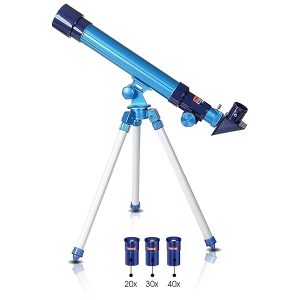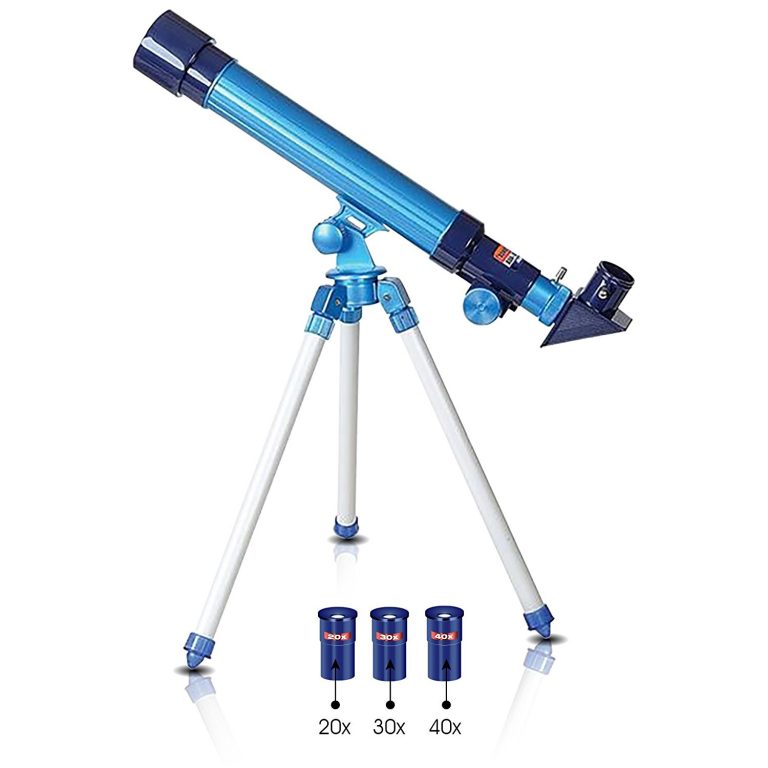 There is a separate world out there between the galaxies and the stars. It is an amazing world that the kids study just through their textbooks but what if you can actually take them a step closer to these galaxies?
This telescope will help you to show your kid a closer look at the constellations and the booming sky filled with stars with the different magnification lenses it comes with. So gift her a glimpse of the universe with this.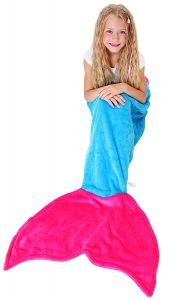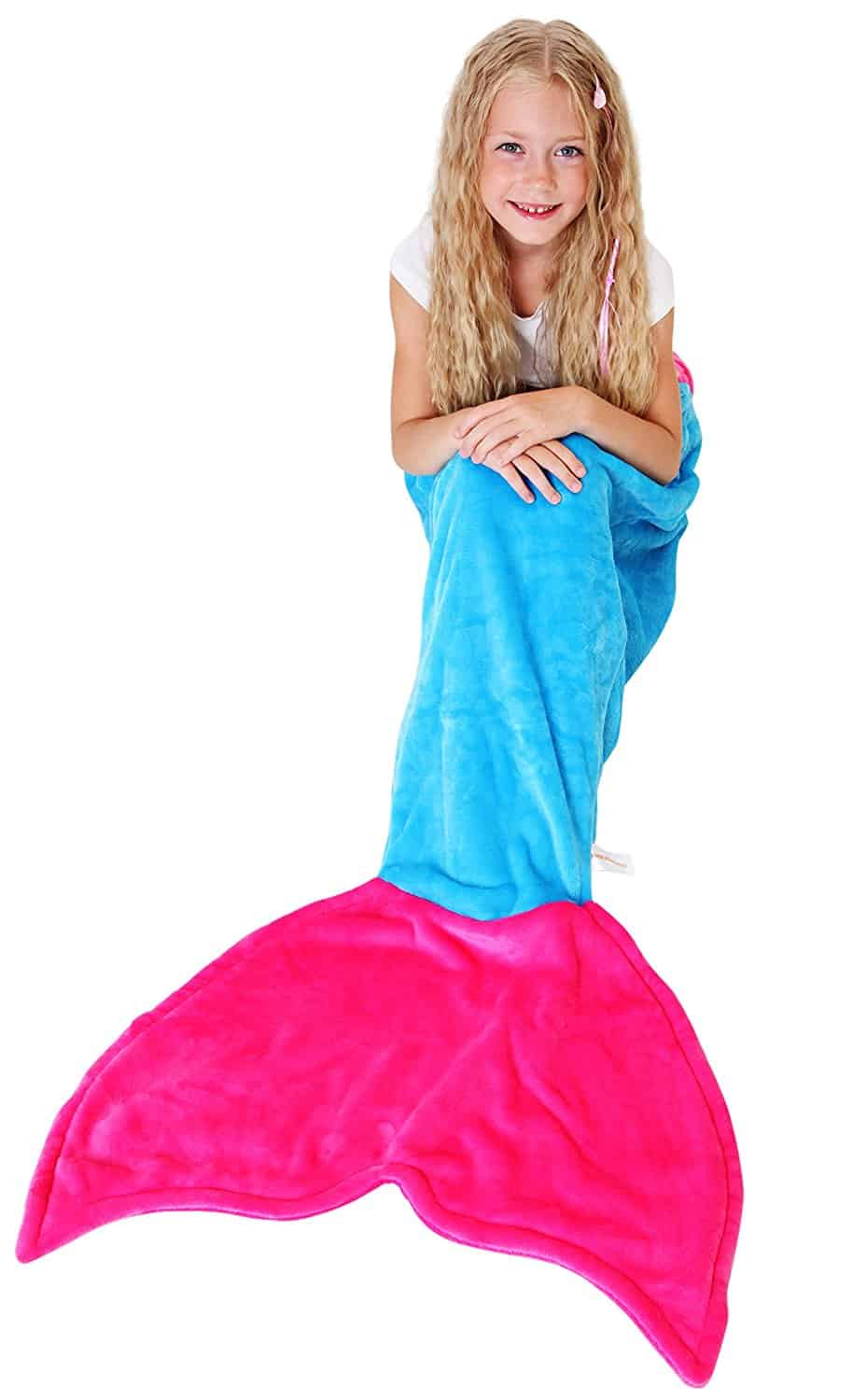 What if we tell you that you can make her a mermaid? She will love to be one, isn't it? This mermaid blanket is just for that. Instead of laying it over it is has a mechanism of pants which you can pull up the waist.
The blanket is in the shape of a mermaid tail which will make the girl look adorable. It is quite cozy and will keep her warm in all the cold winter nights.
If not a mermaid then how about making her a fairy? This lovely fairy set has all the dress up things that you will make the little girl look like a fairy in real. It comes with wings, headbands, clips and hair accessories that are pretty adorable and pleasing to see.
They all are in complementing shades of purple and blue. It can also be a fun dress up costume for her in all the fancy dress competitions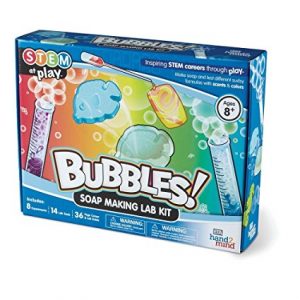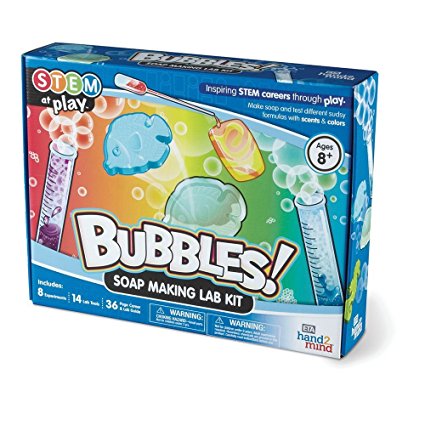 One of the favorite things in this world that have been a favorite of each and every person in this world at a certain age are the bubble makers. They are so pretty and beautiful and absolute fun to create these.
This soap making kit has a variety of things that you can use to experiment with and make some great bubble oozing soaps. It is great for them who aspire to become a scientist and hence this is one of the top gifts for 11 year old girls.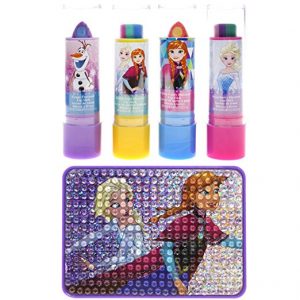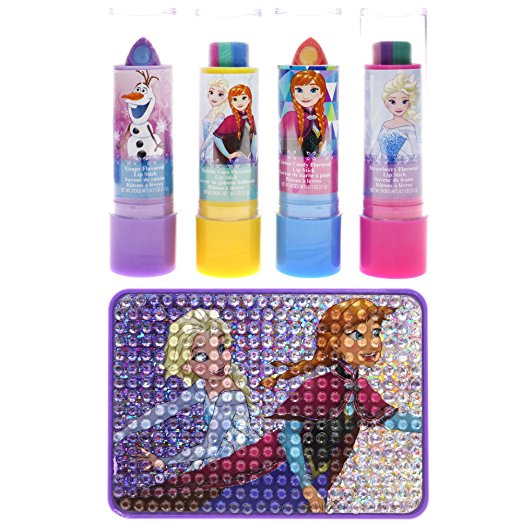 We all get inspired by what we watch in movies and so the kids who are highly influenced by the characters they follow. Disney princesses are one of the best birthday gifts for 11 year old girls and they would absolutely love to flaunt over sparkling lip color.
This set of sparkle lipsticks will help the girl to get a similar look. It comes in a set of 4 different shades and comes in a lovely shiny pouch.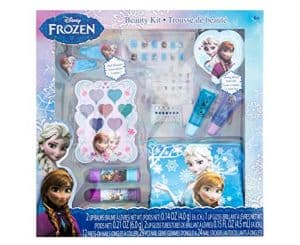 Get her an own makeup kit with all the cosmetics on the Disney theme. Frozen had been a well acclaimed movie especially among the girls in the age group 11 or above.
This frozen branded set of cosmetics have some great lip colors, lip balms, hair accessories, and some nail decorative. And I promise this birthday presents for 11 year olds will be loved by a girl even your daughter if you want to gift the same.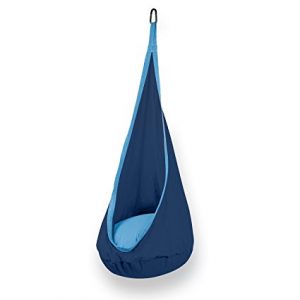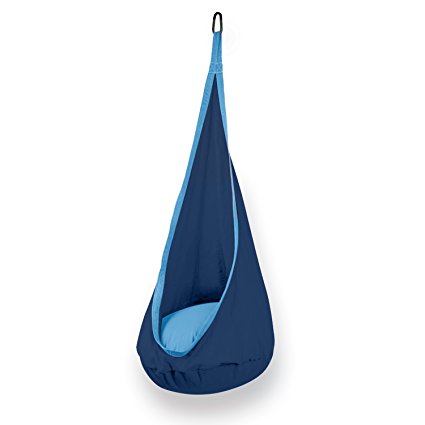 Hammocks maybe an old thing but nowadays it is gaining prominence among people especially because of the various beautiful version they come in nowadays.
It can put in her room or at the backyard where she can sit and enjoy her time swinging while she can munch on some snacks or spend time reading a book. It can become her corner in the house where she will love to spend her time.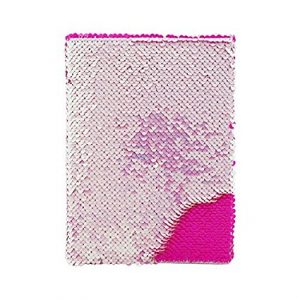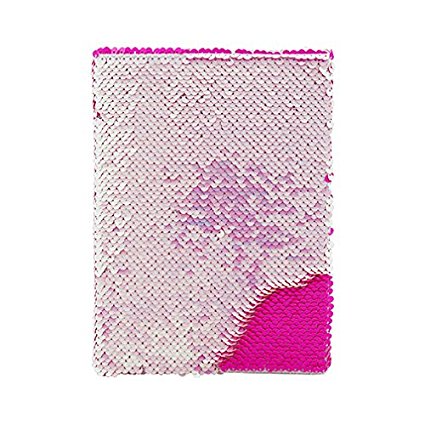 You can encourage the 11 year old to inculcate a habit of diary writing which is a great hobby a lot of kids develop at this age which stays with them for a long time.
You can present her with this sequin journal wherein she can write her thoughts or her day to day record. It is good to develop some good writing skills as well as an amazing habit to capture memories that can be the looked back on.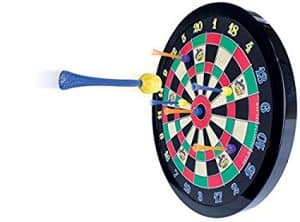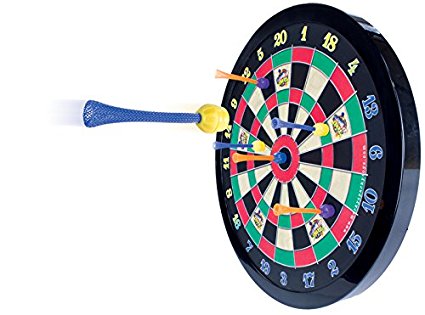 If you are looking for a fun game that you can hang around her room and she can involve herself in when she is bored then you should opt for this magnetic dart board game.
This game is addictive yet a stress relief and a wonderful alternative to hover on when you are extremely bored. It will enhance their concentration skills as well as develop their aims which will benefit her to maintain her focus.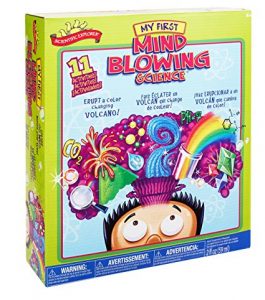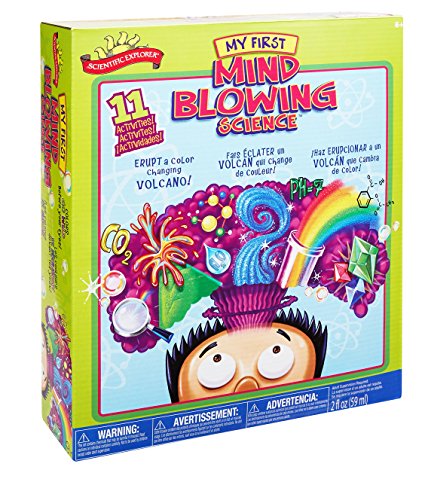 This is for the hidden scientist in her who wants to try out various experiments and stuff. This junior science kit comes with all the lab necessaries and some safe chemicals that can be used to carry out different dynamic amalgamating experiments.
With this kit you can try out various things in a test tube- like a sunset or a sunrise, a volcano or something similar. It is a challenging yet fun game to keep the kids involved in.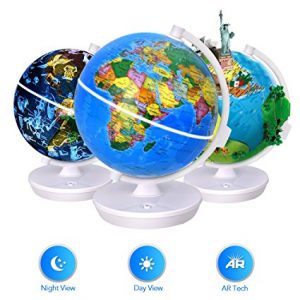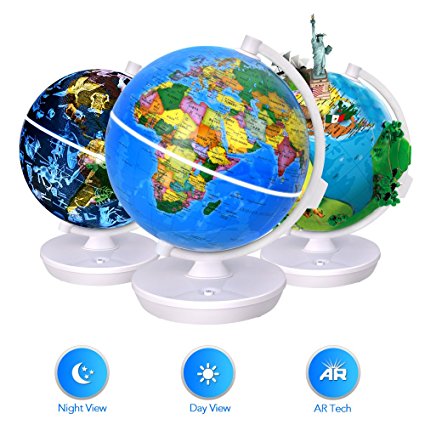 This is an educational gift is one of the best gifts for 11 year old girls. At this age children can grasp a lot of things that will stay with them for a long time. It is necessary and important to know about our geographical scale and the different countries and city.
But to add a little fun to the learning, this globe comes with LED lights and the augmented reality feature that makes it unique and a must have.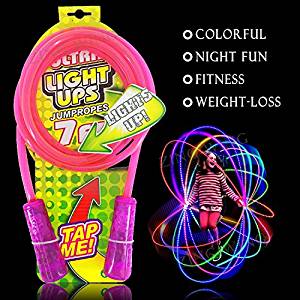 11 years is obviously not an age when one can go the gym hence, alternatively one should be involved in physical activities that will keep them healthy and fit. Thus, this jumping rope is something that can compensate the gym routine.
It is also said that it helps to increase one's height. This rope has inbuilt led lights in the string that will illuminate when it is used. It will look amazing at night.
I think we have compiled one of the best gifts for 11 year old girls. So, we have talked a lot about the gifts for a 11 year old girl. Now, you are not confused about what to buy an 11 year old for her birthday.
You can make her birthday special by organizing the best birthday for her. Check out the link here for more birthday ideas:
How to plan A Birthday Party