Last updated on June 3rd, 2022 at 10:39 pm
A mother is always very happy when her beloved son is with her, and to usher her love on him the best way would be to gift him something which would make the bond deeper.
Strong and loving. It is said a mother's love is unconditional for her kids, and when it comes to make them happy she can go out of her way to do so, forgetting her own happiness.
So if you are thinking of gifts for sons from mothers, then being one mother yourself, you should look there is a wide range of interesting gifts which would really fascinate your son and be useful to him too. So choose the perfect gift which would give him a smile and would be if his best use too.
Nowadays children after growing sometimes forget their own self and run behind making their career, so at these times as a mother, you can easily gift them their needful things which would make their daily life happy and at ease. So now just put your eyes on the various gifts available online and choose the best one for your loving son.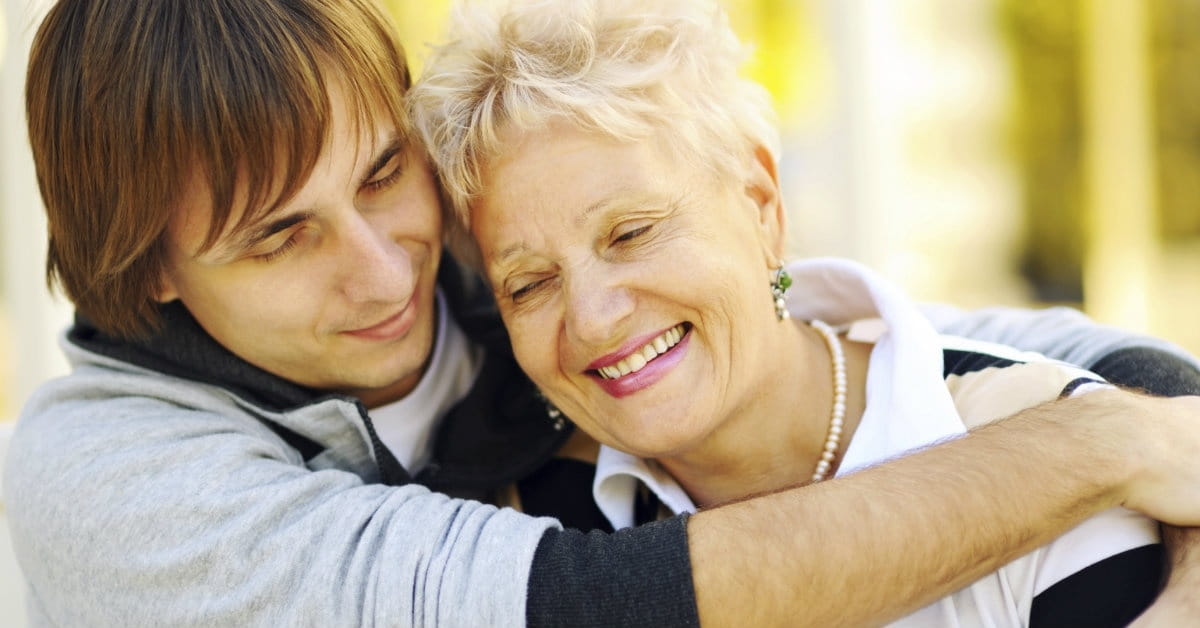 Recommended Gifts for sons from mothers
1. A mother and son forever keychain
A bond of love unclaimed and unconditional is that defines a mother and son. And a mother and son forever keychain would make it more prominent. Keys are a bit fussy sometimes, so gift your son this stainless steel shining engraved keychain.
This would not only bring all his essential keys in one place but would also help him to remember the bond he shares with you.

2. Special love heart poem bamboo cutting board
Your son must have shifted to another city for his career or studies and now staying alone, so cooking would be an integral part of his life. It would be nice to have a small piece of you in his small kitchen.
The special love heart poem bamboo cutting board is one of the best gifts for him. Made out of original bamboo the cutting board would not only make cooking and chopping easy.

3. Teravex gifts for son
Time is priceless so making time more precious for your beloved son would be through the Teravex gifts for the son which is a gold colored engraved metal pocket watch. It is made out of zinc alloy with purity guaranteed.
It is hypoallergenic and is rust free. The metal is so pure that color change would be nil and would always retain the same glow and shine.

4. Decorative Trivet and kitchen table runners
The kitchen counters sometimes are messy due to the cooked food been displayed. Now your son can have a clean and nice spread with the decorative Trivet and kitchen table runners.
These spreadsheets are specifically made for sustaining and holding hot dishes on the table or kitchen tops. Easily cleaned and rolled and can be carried wherever he goes, or has his meal, with the blue starry effect.

5. Electric wine opener with charger
With age, your son is having small drinking parties at home for sure so a new age electric wine opener would be quite handy for him. Enhanced with the new technology this wine opener is a full set.
It comes with an automated rechargeable corkscrew, wine pourer, vacuum wine stopper, foil cutter, and a manual with all the instructions for using the wine opener.

6. Memory gift for son – 11 oz cup
Gifting your dear son a cup with some beautiful words of refreshing memory would be the best. So the new memory gift for him the quotation or poem printed 11 oz cup would be the best.
It can be used for tea, coffee, and even other hot drinks, making his day special with a touch of his mother with him.

7. Creatique inspirational engraved bracelets
Enhance his fashion with his cliche creatique inspirational engraved bracelets, it has the stainless steel plate in the middle with the engraving made on it. It is rust free and would keep the memory fresh for eternity.
This style statement would go cool with his fashion and would also keep him grounded and always reminded of your love and support.

8. Pulled pork claws and meat shredder
Barbeque is one cooking style which all love to do so why not gift your son with the new pulled pork claws and meat shredder, which would help in his barbeque parties for sure.
Made out of durable BPA free plastic material with strong heat resistance ability the claws have a solid back which would make shredding easier without any food stuck on them.

9. J+S Premium military style classic sunglasses
It is for sure your son is the most fashionable person of his age so enhance his style much better, by the stylish J+S Premium military classic Aviator sunglasses. Made out of 100% polarised glasses to stop glares and brightness from the eyes. It is a perfect gift for him.

10. Dog Tags boy's necklace
Your son must be loving wearing those long neck chains with tags, so why not give him something to remind his childhood bond with you.
The Dog tags boy's necklace is one such stainless steel chain. The engraved message would surely take him back to his childhood times. It would also help both of your bonds to be more strong and perfect.

11. Chef's vision kitchen knife set
Cooking is one task if your son is staying away from family then it would be his daily ritual. So now make his cooking for fun with the new chef's vision kitchen knife set.
It has 6 different shape and sizes of knives come with colorful prints of the universe on the blades making them distinct from other. There is a bread cutter, meat slicer, santoku, utility, and paring knife with the chef knife.

12. Brima vacuum insulated water bottle
The new Brima vacuum insulated water bottle is the perfect asset while traveling as with the double walled insulated flask it keeps the temperature of the drink intact.
The strong lead keeps cold drinks cold and hot ones in the correct heat. Safe to carry any form of drink. Made out of pure 100% BPA phthalates metal this water bottle is a unique one for today's generation.

13. Eye care warm booklight
Now make your son's reading time easy with the new portable Eye care warm book light. It is easy to carry with the LED clip on lamp system which can be fit at any place of reading.
You can even set it on the bed, and with its long USB cable and travel bag, with rechargeable batteries, it becomes very handy.

14. ANTONI Barcelona stemless wine glass set
Bring some colors in his life as surely he would love it, with the new ANTONI Barcelona stemless wine glass set. This colorful wine glass would always remind your son of you, specially hand painted the wine glass would make the drinking much more fun.
Made by creative artists and strong hand made glasses can be used for other drinks to like cocktails and drinks.

15. Mpow protucker bluetooth headset
The world is now more technology enhanced so, gifting the new Mpow protucker bluetooth headset to your son would be a nice choice. This would be an incredible gift idea for son from mother with the crystal clear sound which would make hearing and speaking much better.
The adjustable mik can easily pick up a clear voice and transmit the same. One can talk for 12 hours with one time charge, without any hassle.

16. Lax Haus 53 mm calibrated espresso tamper
The LuxHaus calibrated espresso tamper is a paradise piece of art for coffee lover, as it gives the best tampering taste to the coffee everytime one uses for better taste.
Once compressed fully the coffee grounds in the filler gets compacted perfectly giving the real taste of espresso. Made of stainless steel and is safe to use for any food products tampering.

17. The baseball bottle opener
Bottle openers are always very handy at any time, and a new age baseball bottle opener is something new. It is made of real leather baseball, it can be stuck to the fridge door without searching in all places, due to the magnetic touch.
The grip is strong that helps in holding the cap firmly and without letting it fall on ground.

18. Wham-O hamper hoops
Why not add some sports with organising your son's room. The Wham-O hamper hoops is the best door hanging hoop which not only has a laundry bag attached to it at the base, but also has a hoop for playing basketball.
You can unzip the laundry bag base and collect the clothes, it comes with a net, a hoop and a spacious laundry bag.

19. STRATA CUPS camera lense coffee mug
What a fashionable and interesting coffee mug, which actually looks like a camera lense at first glance. Surely your son is going to be very happy with this new age mug. It comes with a spoon and two strong retractable lids.
Inside there is a stainless steel thermos set which keeps the drink warm. The compact and closed lid would protect the drink from getting spilled at any moment or movement.

20. Savrano wine gems
Wine drinking would be now more better with the new Savrano gems, these stainless steel wine chillers are the best way to keep your wine chilled without losing the consistency. Sometimes everywhere you may not find ice bucket to chill wine.
These little steel marbles can be put into the freezer few hours before using and then put in the wine and the wine get chilled without changing its original taste.

21. Natural bamboo cheese board and cutlery set
The bamboo cheese board with cutlery set is ideal for any type parties. It comes with a sliding drawer, and 4 different stainless steel serving and cutting knives. You can easily serve cheese, with wine, drinks and even meat on the board.
The exclusive look and finish makes it much appealing to the eyes, this would be cherished surley by your son and is very handy serving equipment.

22. EOTW fanny pack waist bag
While choosing some good usage thing for your son best would be to gift him the fanny pack waist bag. This is very light and can easily be adjustable on the waist and can be worn with formals and casuals.
This bag is the perfect travel accessory and the size can be made bigger with the adjustable long handle.
It can carry any iPhone or small tablet, and also has small chambers. He can also take it on the shoulders with the adjustable handle and it would give much better grip taken anyway.

23. SORBUS foldable storage organizer
Make your son more organised by giving him the SORBUS foldable storage bag organizer, this would keep all his blankets and other clothes and accessories at one place. With the big window and side handles it is easily movable.
So he can set it according to his convenience. It is made out of polypropylene non woven material, and would make him staying away much organized.

24. Personalized wide winter Chevron scarf for men
So the winters are coming and you want your son to be warm and cosy whenever he is out for work. So best would be to give him the new personalized wide winter Chevron scarf specially for men.
It is a pure 100% acrylic scarf which would keep him warm during the winters and also add to his style statement with the new age woven design and stitching. It would be one of the best personalized gifts for him.

25. Apollo tools DT9706 hand tool set
Make him self sufficient with the Apollo tools hand tool set, as it will help him to make all the fixing and repairing at home and would not need any help. The tool set is designed with all modern appliances in a portable form for better usage.
This potable tool set contains claw hammer, slip joint pliers, tape measure, utility knife, bit driver and extension, 20 bit sizes, precision screwdriver for small screws, 8 hex keys and a pair of scissors.

26. Joseph cuisine microwave rice cooker
Cooking rice may seem hard for your son as at home you did it on occasions. So now the new Joseph cuisine microwave rice cooker would be the best solution. It comes with 2 large cooking pots, colander, measuring cup and multi purpose rice paddle.
The paddle is of dual use as it can also be used as a serving spoon and for fluffing the cooked rice. This would give him the perfect healthy rice for special occasions.

27. Edifier H180 Hi Fi stereo earbuds
The technology enhanced new Edifier H180 Hi Fi stereo earbuds is a craze for all ages and surely your son would be wanting one for himself. So why not gift him this ultimate headphone.
It comes with soft ear cushions and a gold plated straight connecter which is quite long. Made of durable TPE material it will last for long.

28. Project Repat custom T-shirt quilt
Quilts are all time favourite of all ages, and the best friend during the chilly winters. So now without wasting the old T-shirts of your son you can get them customised to a quilt with the Project Repat.
You have to book them online and send the material and they would be sending you the handwoven T-shirt quilt in the correct time before the winters. This would surely be a surprise for him and he can also carry it with himself wherever he goes.

29. Exquisite BOH tea box gift set
This unique and healthy tea box gift set comes with 6 assorted different flavors of tea bags. On total there are 48 sachets which would keep your son in health and also would touch his taste buds.
Every morning make his tea drinking more fascinating with this new age Exquisite BOH tea box gift set, as they would always bring back your handmade tea taste in his life.

30. GoWise Quart programmable 8-in-one air fryer
Healthy eating is a must, so now one of the best gift ideas for him would be the new GoWise Quart programmable 8-in-1 air fryer. This would give him fried food but in a much healthy way with less consumption of oil.
It uses the rapid air circulation method for frying and he can make any form of fries and even cakes in this fyer. The added bonus gift is the recipe book which holds 50 different types of recipes which can be cooked in this fryer without any hassle.

31. Ninja single-serve pod-free coffee maker bar
This new age pod-free coffee maker bar is the best solution for your son as this not only has the coffee maker but also has the built-in frother to brew, customised travel mug, brew sizes cup, excel mug, XL multi serve,.
It also has the advanced thermal flavor extraction technology with the auto IQ one touch intelligence, which makes this perfect for any form of coffee and with style. It is portable and can be carried easily.

We tried our best to give you some of the nice gifts for son. We are sure that these gifts will surely bring a smile on his face.