Last updated on June 3rd, 2022 at 01:45 am
Running has been a very popular cultural exercise for many centuries. Depending on the occasion, it could be considered as just a hobby, a sport, a very important part of big events or the event itself. Running is not only popular and fun to partake in whether it be as a hobby or in a more competitive spirit, it's also extremely good for the human body making it one of the most desired forms of exercise all across the world.
So, you probably know someone who is a big fan of running and they have an important day coming up for which you want to surprise them with a gift. What would make for a good gift for a runner? A pair of shoes would be a good choice but they probably already have plenty of those not to mention it's the most common gift when it comes to runners so you might want to stand out a bit more.
Here's a list of some very creative gift ideas for runners that will add a unique value to their life, either emotionally or practically.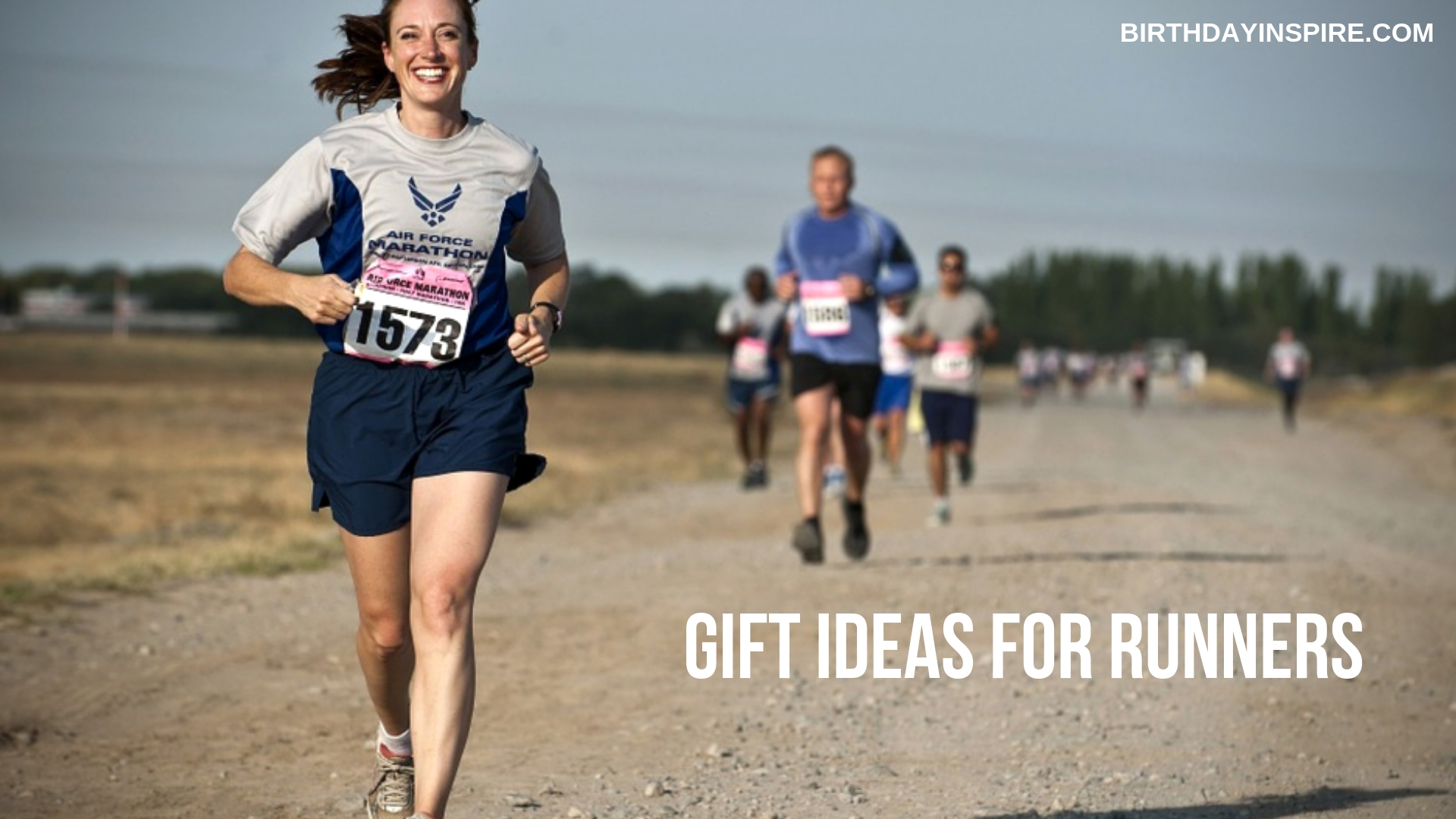 Gifts For Runners
1. Muscle Massage Gun
This is a very cool gift simply because of its design. This is a massage gun that is specifically designed to target deep tissue muscles which are often the most affected parts after an extended run. The gun can be fitted with 4 different kinds of heads to treat different parts of body pains.
Muscle fatigue and pain are a very common occurrence when it comes to running especially when someone is trying to break their current limits and improve. This is a perfect gift for them as it is as close as one can get to a perfect one for all device when it comes to providing comfort from running pains.
2. No Tie Shoe Laces
An age-old problem that persists from kids all the way to adults and professionals is managing shoe laces. Not properly tying them could sometimes lead to rather dangerous falls and injuries. Eliminating all of those problems, this innovative and modern solution of lock system laces will make for an amazing gift.
These laces don't have to be tied together at all and instead use a lock system to hold them together in place. They make their life a lot easier, comfortable and safer. It's something they would be thanking you for a very long time.
3. Insulated Water Bottle
Keeping yourself hydrated is extremely important and it becomes even more significant when you are a regular runner as it causes faster and more significant loss of bodily fluids. This insulated water bottle can keep your water at your preferred temperature so that they can take it with them on a run.
The bottle is relatively light weight making it very easy and not at all bothersome to take along on runs and it provides them with a basic yet very necessary need.
4. The Running Revolution
At first, running might look like a simple and primitive task. Something that is instinctive and natural to everyone. While this is true to some extent, running can be improved by a lot, making people run faster and longer with little to no fatigue.
This book by Nicholas Romonav is a fantastic guide on how to become a better runner by improving your technique and physical condition. It provides great insight into the process of becoming better and also many tips and tricks that aid in the same.
5. Polarized Aluminum Glasses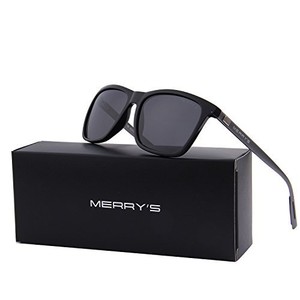 Running in the sun can cause some harmful effects to not just your body but also your eyes. While the effects caused to the body can be prevented or reversed with some proper hydration, eyes need some better preventive measures from getting effected.
These sunglasses provide great protection from all the extra sunlight by blocking most of it but also makes the whole day time experience much better. Plus, they look extremely stylish and are a treat to go around with regardless of their functionality.
6. Programmable Pressure Cooker
Most runners tend to be impatient people and one of the worst things that haunt all of them when they are back from a run is hunger. The craving for good, hot, instant food. By no means an easy demand but not something that's impossible with this pressure cooker at hand.
It makes plenty of recipes extremely quickly and is very easy to learn to operate with its elegant and interactive display. It's the best kind of gift for a runner because they can make food extremely fast as soon as they come back from a run and don't have to wait for anything at all.
7. Tile Mate Pack
It's not uncommon to lose track of your keys or even your cellphone when you go for a run. While it's not inherently that big of a problem, it is certainly something that requires a solution and these little tiles are a great answer to that.
Each tile has a small speaker which can be made to ring using an app that you can install on your phone. If you can't find your phone itself, just find one of the 4 tile mates and double click the button on it to make your phone ring. A very unique and useful gift.
8. LETSCOM Bluetooth Running Headphones
One of the most common things that people tend to associate and mix with running is music. While there is nothing that says this is a bad combination, it is still a hard one to pull off simply because of how hard It is to get high-quality music when on the move.
These Bluetooth earphones eliminate all those problems by not only providing excellent sound quality and relatively good noise cancellation but also fits perfectly into and behind the ears making it impossible to fall off even during extreme runs.
9. Dual Port USB Car Charger
Runners aren't exactly known to be the most attentive people and they often tend to take their phones with them for a run without checking how much charge is actually left. This car charger comes in very attractive shape and lets them charge four phones at the same time right from their car.
It's a very thoughtful gift that will come in handy more times than they could ever expect. It also means they can always rest easy knowing that all their devices can be charged from their car and not worry so much about charging them every night.
10. Waterproof Pouch
Most people enjoy running when it's sunny but that doesn't mean a little rain is going to stop them from doing it. This waterproof pouch is a perfect companion for runners especially those who enjoy running out during rainy weather.
The pouch is translucent letting you keep track of the things inside and also closes with a simple zipper making opening and closing it extremely easy. It's a very handy gift for anyone who is a regular runner.
11. UNISEX Rain Jacket
A great tool for anyone who loves running as it allows them to indulge in their favorite hobby even when the weather doesn't completely favor them. It is made of high-quality materials that are completely water proof and is also easy to wear and wash.
The Jacket fits and matches well for both men and women. It would be a very nice gift that will stay with them for a long time and save them from rainy situations.
12. Runner's World Running on Air
One of the most important techniques when it comes to running is breathing. Patterns and specific methods of breathing could drastically improve your running experience and make you not only faster but also do so with relative ease.
This book by Budd Coates has a lot of information regarding this and will turn you into a much better runner by just focusing and helping you improve in one of the many techniques involved in running.
13. Running Gloves
You might think, why someone who's running might need gloves but they are actually a lot more important than you'd think. The gloves are made of very light but sturdy fabric making them very durable yet, light weight. They also absorb moisture making it almost impossible for your skin to sweat and spread over the gloves.
This makes it possible to operate almost anything while running without having to worry about any sweat or moisture. This includes their phones. It's a great gift that they wouldn't know how much they needed until they have it.
14. LETSCOM Fitness Tracker
This is a smart watch that is perfect for keeping track of all your running activities and even take notes of the progress you've made towards your goal. It can track the number of steps, distance and even the calories burnt during your session.
It's a great gift for any runner and fitness freak. It can easily help them plan their routine and diet and keep close track of their help.
15. Inspirational Lace Tags
The best ways to show your support for someone or something are always subtle yet very clear and effective. These lace tags fit that perfectly as they are just two metallic braces that go on top of the laces on shoes with inspirational quotes etched onto them.
They will definitely be seen every time they're wearing their shoes and tying their lace not only making them more motivated but also reminding them of you.
16. Marathon Medal Hanger
People who love running will always look for their next best chance to participate in a marathon. And anyone who is that passionate is likely to win some medals. Why not give them a nice and attractive place to not only store those medals but also showcase them.
This medal hanger is made of extremely high-quality materials making it not only very durable and long lasting but also attractive to look at.
17. Running Arm Band
This is a very creative design for an arm band as it is designed for the purpose of holding a phone together even through some rough motions, especially during running. The material it's made of
is very high quality and feels amazing to use.
This is a great way to bolster their hobby and make their time even easier while doing it. The arm band fits almost anyone so, there is no need for worrying about the size or who uses it. This makes it an extremely versatile gift.
18. LED Headlamp
This is the kind of gift that encourages people towards adding a more adventurous twist to their outdoor hobbies and that makes this a perfect gift for runners. If they are the kind of person who loves exploring or going out this would turn into a live saver.
This gift will not only help them make their existing hobby better but also encourage them to go even further. This will be one of the most unique and standout gifts they would ever receive.
19. Massage Ball Therapy Set
This is yet another extremely creative but effective way of going about a rather common task. Body pains, especially on the legs is very common for runners. This Massage ball consists of blunt but pointy protrusions that provide acupressure and help relax the feet and legs.
This is a wonderful gift for letting your friends have a very adorable and mildly amusing way of relieving foot pain and get quickly get ready for another round of running as soon as possible.
20. Inspirational Socks
While socks aren't necessarily what you'd pay the most attention when you run, they are still essential to the whole process and could be a subtle yet effective way of passing on some daily motivation to someone.
These socks come in different color and design themes but contain a small inspirational line that comes together when you pair up the socks. It's a very creative way to greet someone and remind them that they are on the right track.
21. Build Your Running Body
This book by Pete Magill is a gold mine of information for any runner regardless of what their aspirations are or how far they want to go as a runner. It has a fitness plan for every group of people and is extremely helpful as a guide in achieving their goals.
The instructions and plans depicted in the book are extremely easy to understand making it a gift that can potentially change their life for the good when utilized properly. So, saying they would be pleased with it would be an understatement.
22. Runner's Measurement Engraved Pint Glass
Beer is no stranger to runners and in fact it's one of the most common drinks involved with the activity. This glass introduces a small yet noticeable and slightly amusing subtlety to the mix. The glass is engraved with markings from the runner's measurement system.
This is a very sweet and creative way to connect the two and is something that any runner would definitely love to have in their collection. Especially if you decide to give them set of these so that they can share the same amusement with their friends.
23. Insulated Hydrated Backpack
This bag is a perfect combination of durability, comfort and utility, especially when it comes to long running sessions. The bag is completely water proof, sweat proof, has a lot of storage volume and is relatively light weight.
This can be used for marathons or even running sessions they have during trips which require them to take some extra materials. This backpack also looks good and can be used for pretty much any outdoor activity.
24. Electric Vest
This is a product of modern technology that is very attractive and even a lot more useful than people expect it to be. The main purpose of the vest is to keep the body warm and cozy by using electricity to heat the vest itself.
It's a gift that even if they never heard of it before, they would instantly fall in love with it as soon as they start using it simply because of how much comfort it produces.
25. GoPro
GoPros are extremely famous and popular mini cameras that are favored by adventurers and outdoor fanatics. This is a very high-quality camera both in terms of its optics and its durability considering it's built for outdoor activities that could get quite rough.
This would make for a very nice gift as it gives them the ability to capture some of their best moments with relative ease and comfort. It also gives them a bit more peace of mind when they go around with it as it's naturally designed to handle rough use.
26. Wool Reversible Headband
Running takes quite a bit of toll on our bodies and it is shown in many ways including some very intense sweating that happens especially on our face and head. This wool headband has pores with good spacing making it very easy for the skin to breathe and it also prevents the sweat from soaking too much of anything.
While by no means a technological marvel or a creative master piece, this simple band is still extremely useful for regular use, looks pretty attractive and is not very hard to love for all its good qualities.
27. Reborn on the run
Almost every runner has some kind of aspirations. If not to be the fastest person on the planet, to at least join and successfully finish a marathon at some point. This book by Catra Corbett talks about her story where she went from being addicted to drugs to completing an ultra-marathon.
It is an inspirational read for anyone even when they have no interest in running. But for a runner, this could be that one push they have always needed to take the next step and achieve big things in their life and career.
28. Compression Knee Brace
Knees are the part of our body that do a major portion of the heavy work when running. This is because of the heavy amount of pressure they have to undergo and it could get tiring really fast for our knees. To slowdown that degradation process and provide some more comfort, these braces at as a back bone for the knees.
It's not the most exciting or attractive gift but it certainly falls into the category of those that are necessary but neglected. These braces will drastically improve their physical health especially the knees and provide a much better running experience overall.
29. Running Belt
This is an idea that is probably taken straight out of a superhero comic and is certainly the coolest on this list. This running belt is not only easy to use with clips used for its attachment; it can also carry various accessories by strapping them within itself.
It's innovative, good looking and certainly an eye catcher. But it's no slouch when it comes to utility either. This could be a runner's dream gadget depending on how many things they wish to carry around with them at all times.
30. Running Wall Canvas Art
Wall art is a great way to not only showcase your love for something through art but also make a reminder for yourself by placing your passion on the wall. It's a single piece of work and looks visually stunning. It can be placed anywhere, whether it's the office, home or even their own personal gym.
This is something that could offer some valuable motivation while being extremely pleasant to look at, at the same time.
31. Travel Body Massage Stick
Body pains are a rather common symptom of overexertion during running and this stick provides a very soothing way of dealing with those pains. It works by relieving the muscles and extending them. The stick is also easy to carry around due to its relatively low size.
It would make for a lovely gift to anyone who is training to be a professional in running as that would take rigorous training which is where this stick shines the best.
32. Pro Traction Cleats
Think about the worst conditions for running and snow is almost certain to be among the top of those. These shoes are specially designed to function extra well in snowy environments. They are also durable enough to not break under extremely low temperatures.
These shoes give them an opportunity to go out running even in extreme cold weathers or just add a proper additional layer of security for those who were already too stubborn to not go out in such weather.
33. Collapsible Water Bottle
This is yet another amusing little piece of equipment that is pioneered by sheer innovation. This collapsible water bottle can be folded into a very small size when not in use that can easily fit into a handbag. When extended, it becomes surprisingly sturdy and is shatterproof.
This level of portability, durability and comfort make this bottle a very easy recommendation as a gift for pretty much anyone but especially runners as it seems to fit perfectly into what they'd be needing.
34. Kinesiology Tape
With running minor injuries are very common simply because of the unpredictability of both the body and the surroundings. This taping is a very easy way to take care of all those injuries and pains without much hassle or having to go to a doctor.
This tape can be used on sprains, injuries or even providing comfort for back pains. It comes in handy a lot more than you'd imagine and not just for the person receiving the gift but anyone around him. It's thoughtful and something that is certain to attract quite a bit of gratitude from the other side.
35. LED Clips For Running
Night could be a very tempting time to go running due to its dark and quite beauty. But running around with a torch in hand is not always really comfortable and might put a dent in the appeal. However, these LED clips are a cheeky little workaround to that as these things go right onto the shoes and do a good job of illuminating the path.
These clippings are a very nice gift that could actually compel someone to go running during a beautiful night and feel the experience for themselves.
36. Spafinder Wellness 365 Gift Card
Gift cards are a really nice way of showing your appreciation for someone. A spa treatment session is something every runner could use. Sure, this gift card can only be used once but it's one experience that they would gladly remember for the rest of their life because of how good the spa is.
While it may not be as useful or as personalized as some of the gifts on this list, this is still a very creative present and it will stay in the person's life as a memory for a really long time.
The above list consists of some very good and well-designed gift ideas for runners that would hopefully fill the kind of role you're expecting. If not, they should at least help you draw some inspiration for a better gift that suits your needs.