Last updated on June 3rd, 2022 at 11:23 pm
Last time while I and my family members were planning to host a birthday party for a grown up teenaged niece, we decided to make it pretty unusual from the regular parties. Many chipped in with several ideas, but somehow some or the idea looked worn out and no one could figure out a proper plan. At the same time, one of my younger brothers was busy sending emoji to his WhatsApp group. That emoji's enlightened him and he came out with an awesome party theme to plan for anyone. He gave an idea of hosting a party themed with emojis. And that was it. Without a thought, everyone in the room agreed to the idea. And believe me, it was so far one of the most memorable parties I have ever attended. Therefore, I decided to share our emoji birthday party ideas, and also, other party ideas that flashed through our timid brains while we got our theme to life.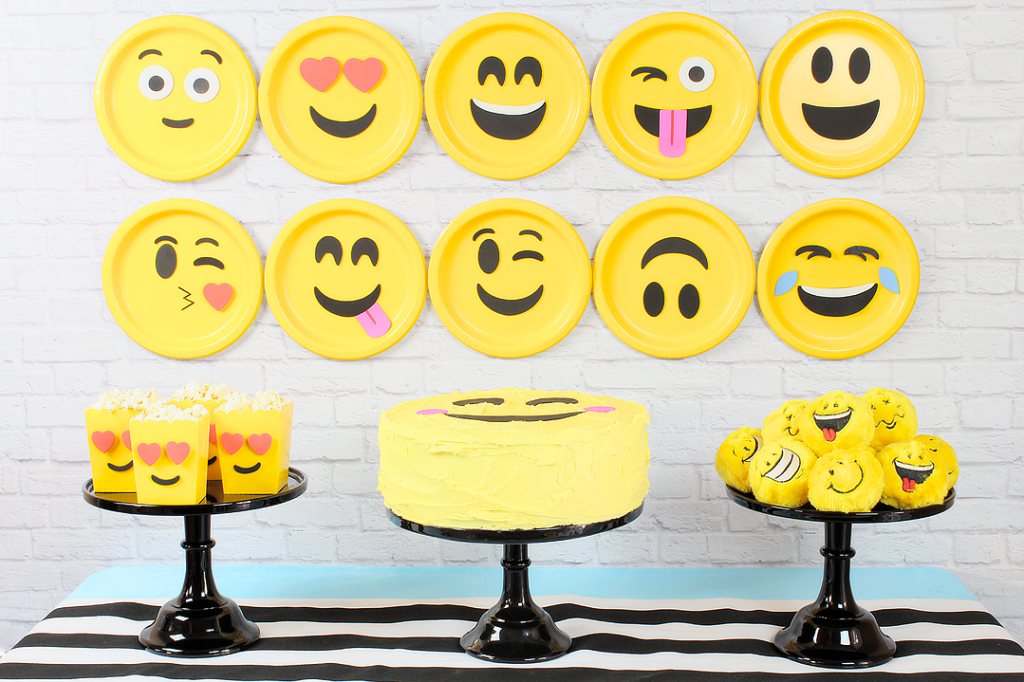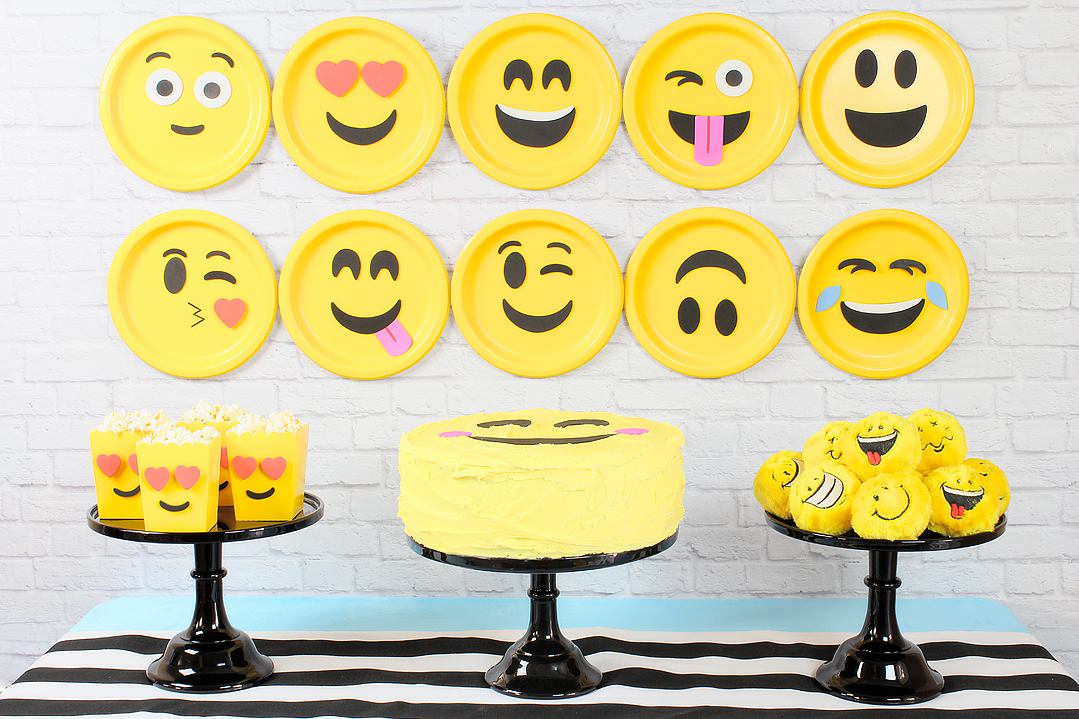 Get The Party Going With the Crazy Emoji Themed Birthday Party Ideas
1. Emoji-Driven Invitations
No parties would get its flamboyant charm if very few or simply no people attend it. Therefore to build up for the emoji-themed party, one needs to run through their imaginations and chuckle out some wonderful invitation letter designs. It wouldn't take much efforts and money if you decide to craft them yourself.
All you will need is chart paper, a pair of scissors, and a decent command at drawing. You can make smiley envelopes or design invitations that require the recipient to answer with an emoji.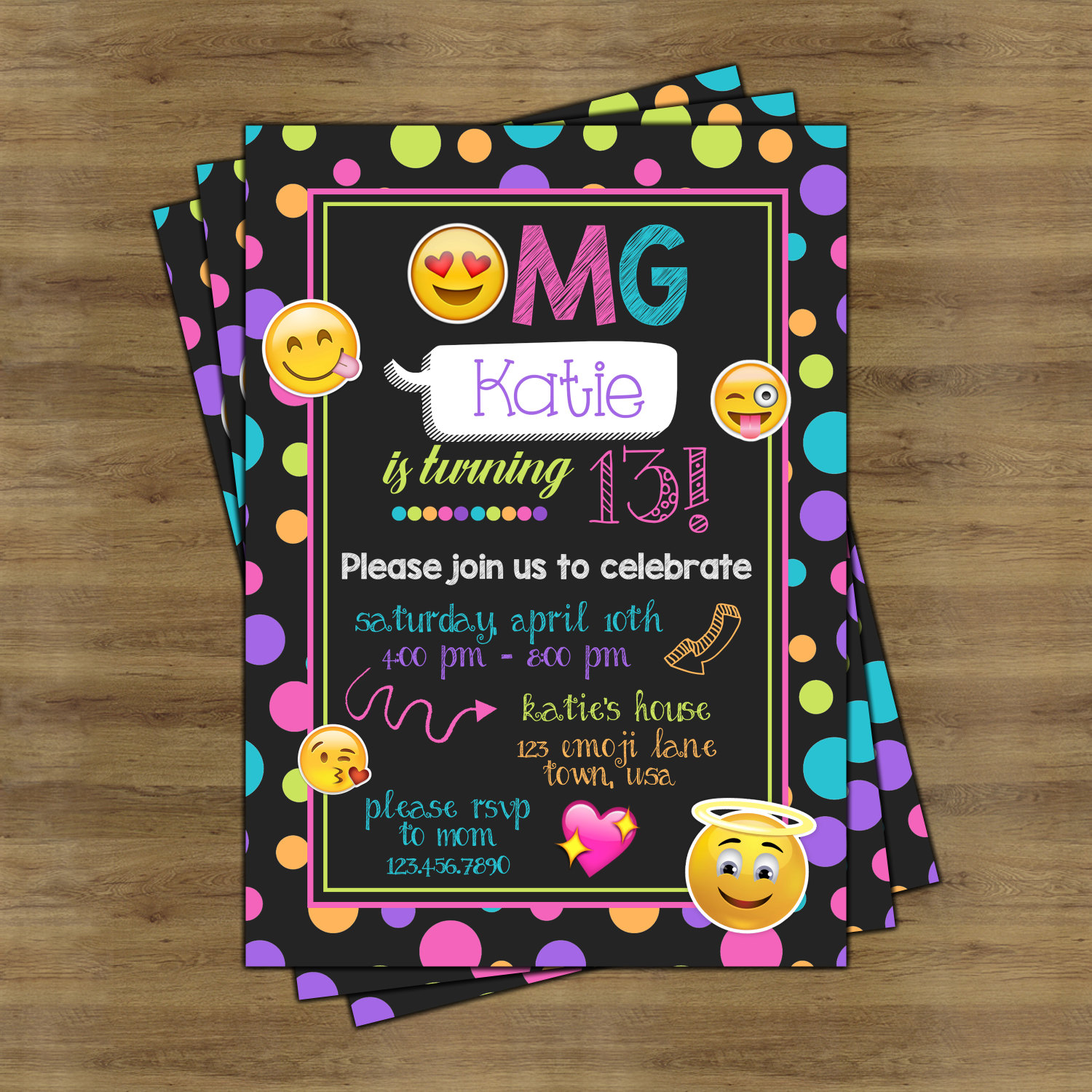 Your imagination is the key to the awesomeness of your invitation. It will surely excite all the guests and the birthday person to the fullest. The invitations would build up to the emoji-themed birthday party, and make your night a memorable one.
2. Emoji Themed Eatables and Food Items
Everything that is circular in shape can be turned into an emoticon. From oranges to apples, and from carrots to radishes, you can make an emoji out of all the food items and dress them on the food table for the guest to savour them. If you want to outwit all your guests and birthday boy with the imagination, you can make a cake in the shape of a poop.
Yes, you read it right, like a poop with eyes just like it appears in mobile. Chocolate can be a great option to add fuel to the entire get up of the cake. However disgusting it may look, it would add to your entire idea of celebrating an emoji theme birthday party. Also, utensils carrying food can be given the look of emojis by colouring their lids with eyes and noses. Pizzas with emoticons drawn on them can be the main course for the event. Also, you can use your imagination for the birthday cake, plates, utensils, and everything around.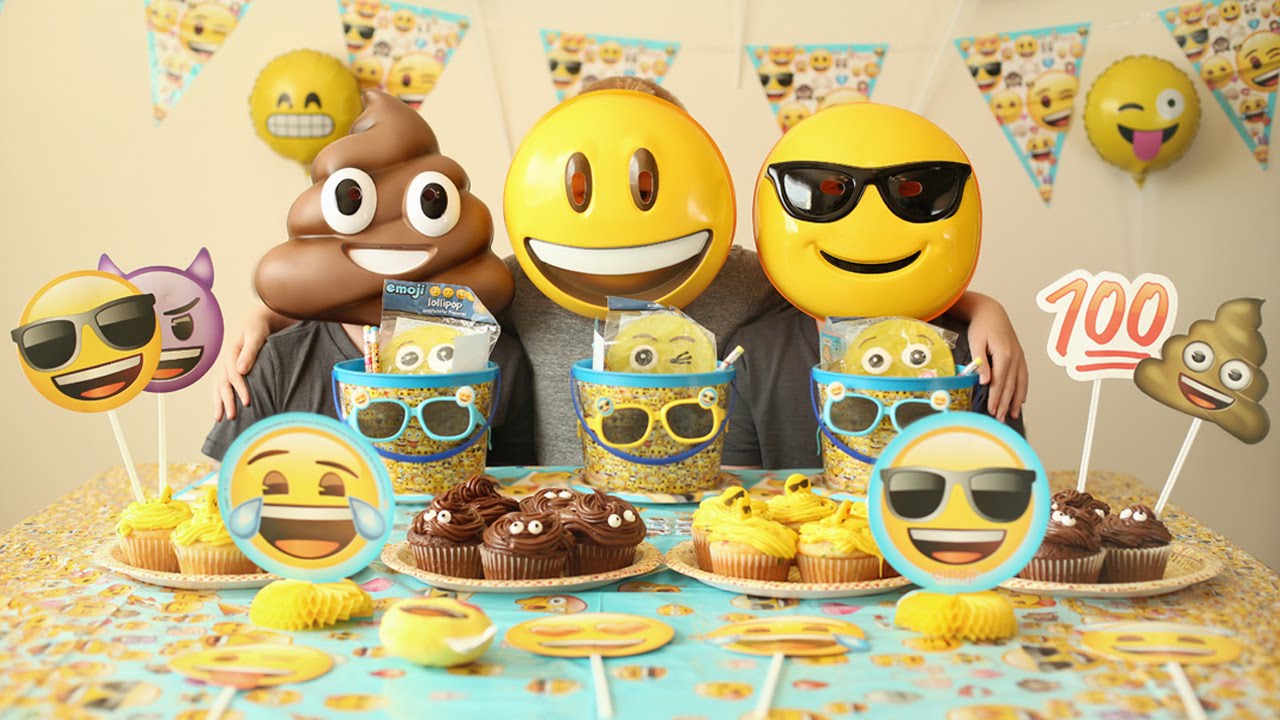 3. Emoji Photo booth decorations
Now that you know about the invitations and food items to be served at the emoji-themed birthday parties, we shift our attention towards the decoration of the entire night. Well, there is a lot you can do to decorate your party place with some cool emoji. After all, they are the simplest to get crafted on a piece of paper.
You can set up photo booths where your clan can click as many pictures as you want. The theme would justify itself after you see yourself later in the photos in front of so many emoji. Photo booths are the easiest to erect and decorate compared to other scuffles. If you want to host a party like us without creating a fuss, this idea is a definite apt.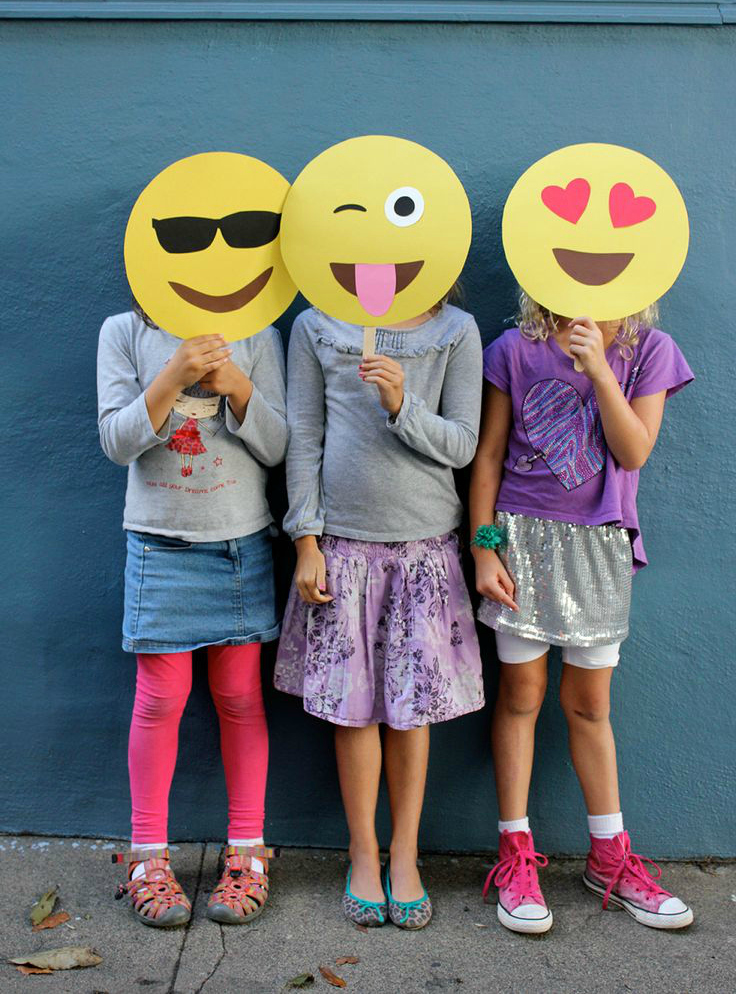 4. Emoji Costume Party
The word costume says it all. It couldn't get much clearer of what needs to be done to pull this thing off. All you need is people attending the party to dress like emoji. That can be a daunting task, but if you set an obligation on everyone attending the party to dress like an emoji, it'd be a test of their imagination powers.
But if pulled off with style and equal enthusiasm, believe me; it is going to be a visual delight for all the guests and the birthday boy.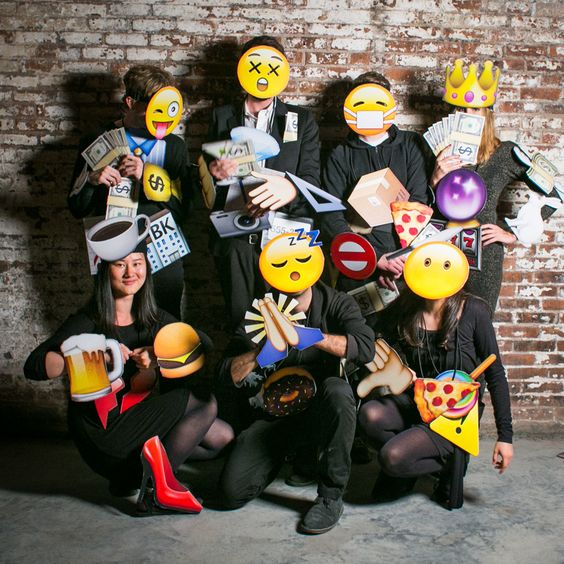 You can opt for facial masks with different emoji for different guests, in case you think not everyone can attend the party dressed like a smiley face. That wouldn't make them awkward or feel left out.
One can also use their wits to design their own headgears that replicate an emoji. It would be a great scene to witness the world full of emoji's enjoying their selves to the fullest.
5. Emoji Face Painting Party
It could prove one of the best birthday party theme for kids as they will enjoy and have bash at such kind of parties. Face Painting won't disappoint the adults too. It is hilarious and creepy at the same time to get your face painted like an emoji. The party would end up in a good mood and a joyous environment. Keep in mind of making colors available for the guests at the party.
The colors required the most will be yellow, red, and black. Throw a dash of blue, green, and other primary colors if someone wants to go beyond their imagination of emoji. Make sure you inform your guests about the party well in advance. That would help them to dress accordingly so that no colors spill on their brand new dresses.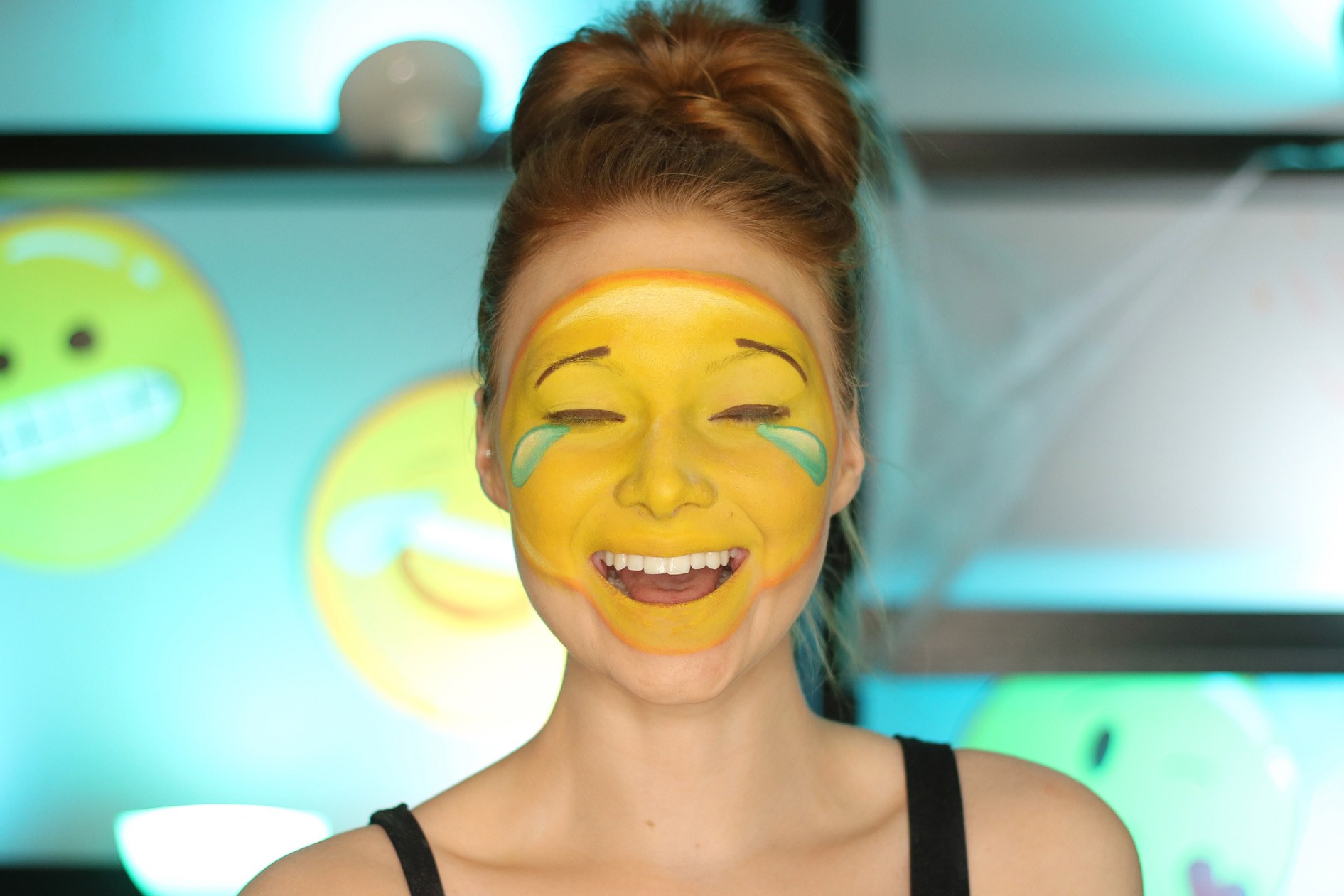 6. Emoji Paper Lantern Decorations
Lanterns always have the tendency to brighten up the mood of the parties. One should consider putting yellow paper lanterns with easy drawings on them. You can make as many as you can. It is simple, and once decorated, the emoji lanterns decoration would simply look great.
You can hang these lanterns from the ceiling, by the window, and near the cake table. It would severely enhance the entire outlook of the party. The efforts put in by you will be appreciated by the birthday boy/ girl. It is not a difficult task to pull off either. All you need is a basic knowledge how emoji appear. If not that, you can always have a look on your cell phone for more ideas.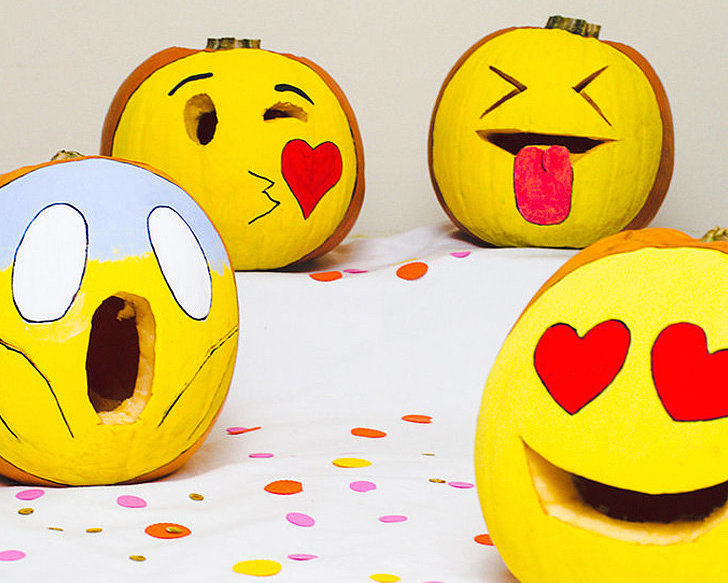 7. Pin The Smile On A Emoji's Face Game
Games are an integral part of the parties when it is meant for the kids. Kids love activity-driven parties to the core. And for an emoji-themed birthday party, it is a perfect situation to host a game like this. You can make a few emoticons without their lips or teeth, blindfold the participants, and ask them to put the smile on its desired place.
This game can certainly get a sense of laughter in the crowd. The party will flow in a smooth mood and kids will have ultimate fun getting their smiles right on the emoji. The birthday boy/ girl will remember his/ her birthday for a long time and would be delighted to see people having so much fun in his/ her birthday party.
8. Emoji Party Dessert Table
Thinking of surprising the birthday person with an excitingly decorated birthday table? You can opt for this simple, ease, and a good-looking emoji-themed dessert table that will enrich the entire experience for you and the birthday person. Make few emoji with yellow papers, stitch them together like the image below, and hang it on the table.
Also, get the table decorated with deserts which are designed like emoji. For example, poop shaped cupcakes, smiley face candies, and emoji-clad stirrers, and other things using your imagination. A nicely decorated birthday cake table surely adds a definitive charm to the entire party.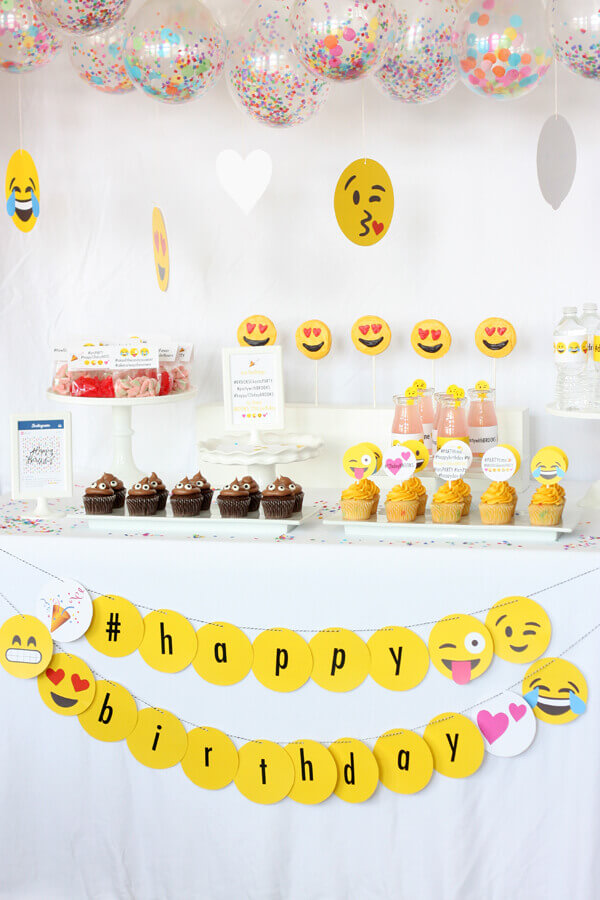 9. Emoji Balloon Games
Balloons play a defying role in the parties. Most of us love balloons and are very fond of it. Hosting a party for the minors and making it fun for them can quite be a task. You can host a series of balloon games for all the children as well as adults attending the party. Balloons wouldn't burn a big hole in your pocket. You just need to paint the balloons to replicate emoji's and get as many balloons possible.
You can play this emoji game of bursting the balloons without using the hands. Whoever bursts the maximum number of balloons, win the contest. It is a laughter riot, to say the least. There are many such games that can be hosted with the use of balloons. Balloon Volleyball and Tennis with the use of plates are few such games that can be carried out.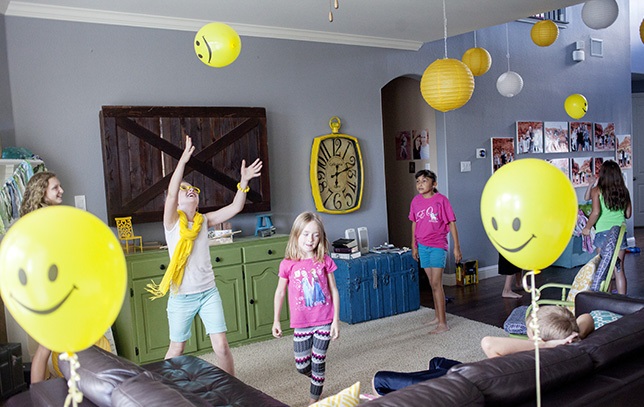 10. Emoji Pinata
Pinata can't go wrong at any parties. Doesn't matter the age group or the mood of the party, Pinata game is always a hit at all the parties. So what it has to do with an emoji-themed party? Pinata is a game where people need to figure out their targets while blind folded and crack them up with a stick without putting the stick down to detect it. Simply put some pinata baits around the backyard, and color them to make them look like emoji.
Blindfold people and let the fun began. We kid you not; children in the party will have a time of their life going bizarre over the game to win it. Announce few gifts to be distributed for those who are successful to crack the piñata baits. This would get some competitiveness in the party.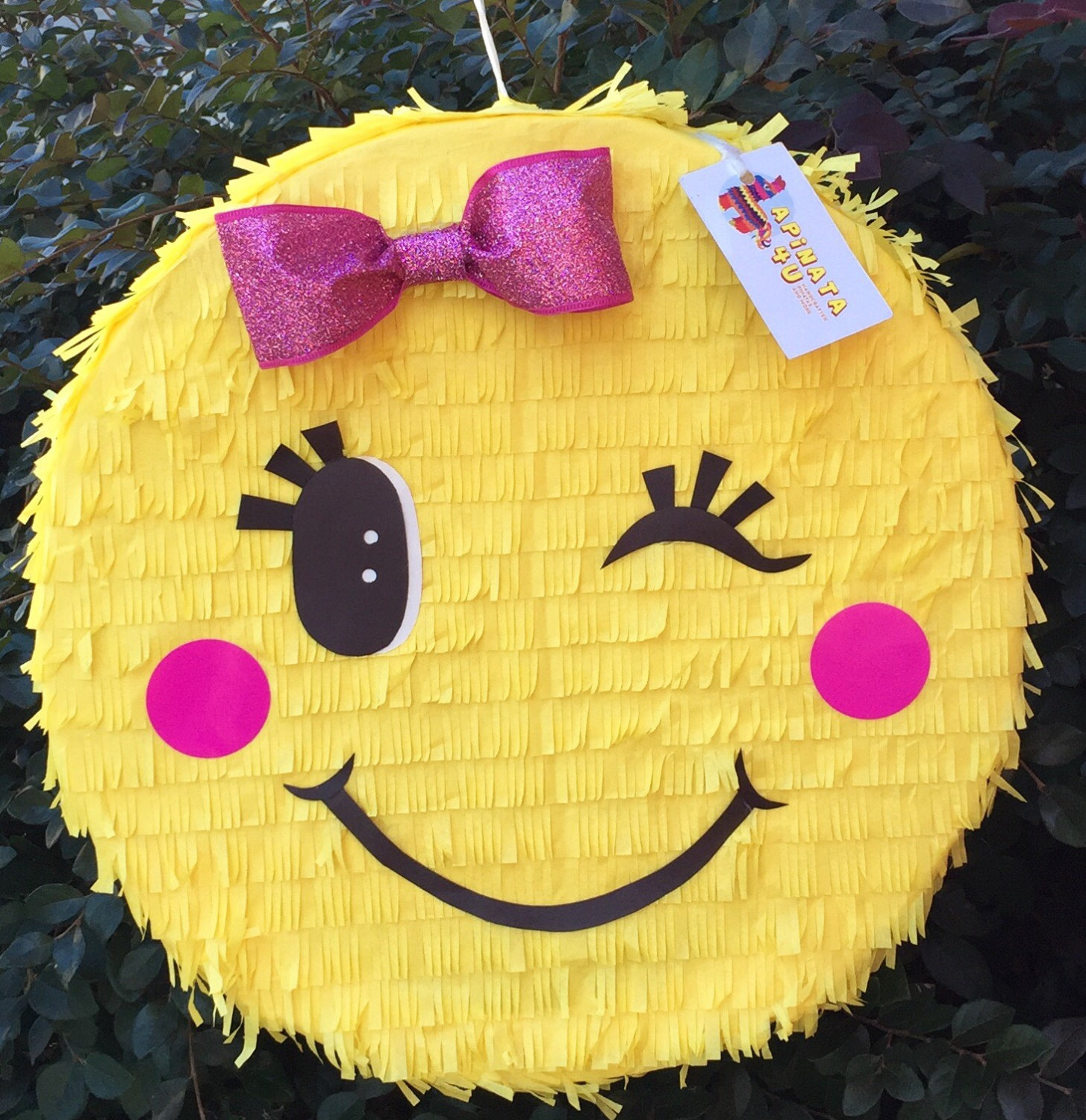 Now that we have covered almost all the ideas to host a brilliant emoji themed birthday party, you are good to surprise your birthday boy and guests with your imagination. When we hosted it for my niece, we compiled a few of these ideas, and my niece and her friends had a cracking time at the party. We hosted the party by a pool.
Therefore, we had the freedom of making inflatable's look like emoji. We also had water balloons with emoji painted on them which helped us play a few games. You can browse through your crazy minds and figure out some fantastic games as well.
Emoji's have been a great way to express your thoughts. They have been an integral part of all the messaging sites where the internet-frenzy people use them to express their mood. They are much-loved by the youth who use them the most. Therefore, planning an Emoji birthday party can be an enticing concept. Not only it will amuse the birthday personnel but also it will add a fresher outlook to the entire party.