Last updated on May 9th, 2022 at 06:46 am
Great resources to find 90th birthday gift ideas
90th birthday is nothing but a milestone for anyone who has managed to fight to go through all obstacles and lived for that many years. It is not just an ordinary landmark but a moment that celebrates the legacy of the 90-year-old person. It is a sense of accomplishment that a person has survived for this many days, cruised through all his problems, and led a happy life.
For his glory needs to be celebrated, the 90th birthday is the perfect time to let the person know how much you adore and respect the person. Although, gifting an old person as aged as 90 can be an intimidating task. Therefore, we sorted down a list of cool 90th birthday gift ideas that will simplify your process of selecting a priceless gift.
90th birthday gift ideas that will bring delight to your oldie's face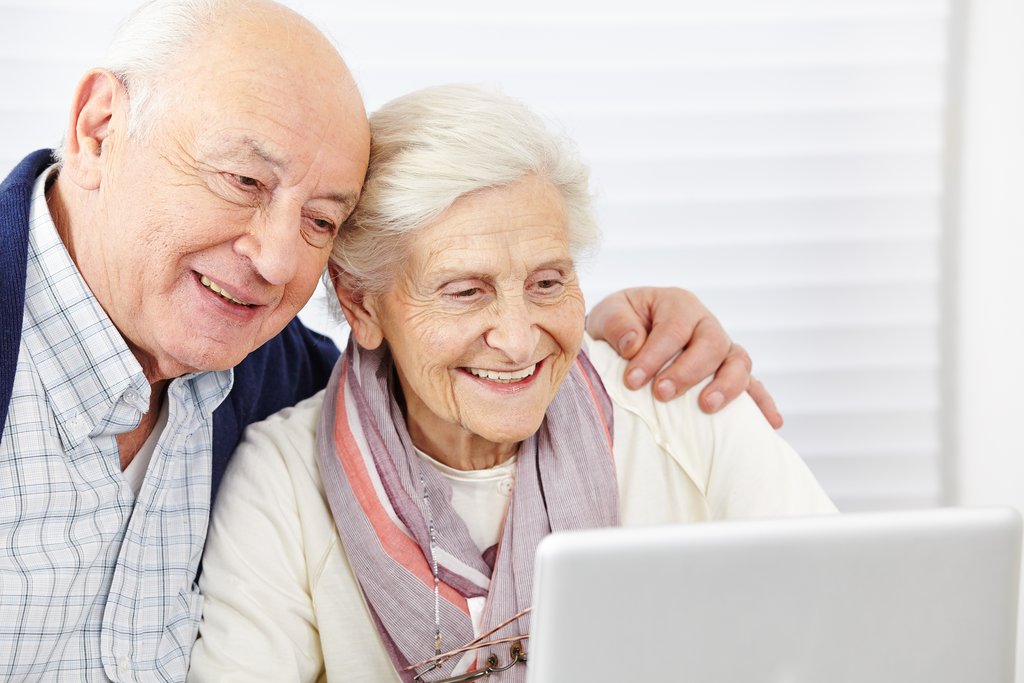 1. Best Bracelets for 90th Birthday gifts
Miss Pink Happy Birthday Gifts for Women and Girls
At 90 the heart should be youthful and to make it younger why not gift her the precious charm birthday bangle to shining and sparkle her wrist. Age is just a number, so making it younger this would be the best gift.
It is made of antique silver plated alloy and the danglers hung through the stainless steel hooks making them strong and durable, with a touch of fashion and style. The encouraging quotation would surely be an asset to her for eternity.

2. Best Cake Toppers for 90th Birthday gifts
90 and Fabulous GOLD Cake Topper
This birthday makes it more special for her on her 90th year with a simple yet happy gift. The 90 and fabulous cake topper is a fabulous way to wish someone happy birthday with some added sparkles as the studded stones would add on to it.
It would give the birthday cake a new and special look, making her special day more joyful. A simple yet happy gift for her.

3. Coffee Mugs for 90th Birthday gift
90th birthday ceramic mug
The ceramic white mug with the nice quotation would be best to give on their 90th year making them feel loved and wanted more. This would make their morning tea and coffee sessions very special.
So now with the special ceramic mug each day would be special and joyful to cheer up and active day long.

4. Best Decorative Jars for 90th Birthday gift
Best Friends Memory Jar
Memories should always be cherished and if it can be done in a fashionable way, like to preserve it written in a glass jar on the top of the shelve.
Yes, the best friend memory jar is one gift which would make their 90th birthday more joyful as now they would be having something to cherish and preserve their memories of the passed by years with friends and family.
It comes with total 180 memory tickets and also the best part of it is the decorative lid which makes it look more gorgeous. Each of the memory tickets would depict a small yet strong happy memory or experience which would take them back to time.
Also it can be shared with the younger generations for achieving a better experience of life from their elders.

5. Best 90th Birthday Electric Wine Bottle Openers gift
Electric Wine Opener with Foil Cutter
It is his or hers 90th birthday celebrations to come so what should be given, best an electric wine opener with foil cutter. This foil cutter which is the special feature of i is actually a bottle opener. 
It is said that with age people do have much experience and maturity. Gifting this new age electric wine opener would make them understand that the next generation does see them as equal and trust that they too can use technology at such a late age.
The rechargeable 110v opener is the new age gift to mankind, with many multifunctional features it would be the best gift for the 90th birthday party.
An age when they have reached the heights of their experience and life, this new age gift would be an assurance of accepting them in the new life and people around.

6. Best Pendant 90th Birthday gift
Decade Necklace with Gift Box for Woman

A necklace always speaks many emotions, and this special decade necklace would be the best gift for her on her 90th birthday.
The feature which makes this sterling silver necklace distinct is that you can add the rings according to the decades spent. So for the 90th birthday, you can add 9 rings each for a decade.
It comes in a crafted brown box and makes it very special for the person concerned. So the small shining 9 rings each depicting a decade of her life would make her feel loved and special and give her the urge to live more with happiness and peace.

7. Best Frames for 90th Birthday gift
Happy 90th Birthday Toast Poem
Sometimes you cannot express what you feel for a person when they are in front of you, for those times best is to gift them words in form of a poem framed and preserved.
The happy 90th birthday toast poem is one such gift which would help them understand your feelings for them on their 90th year.
The light walnut shade frame with double mat system to hold the poem photograph would not only depict your love for them but also would add a new beauty to their room when they keep it next to their bed or on their desk.

8. Best Relationships gift for 90th birthday
Happy 90th Birthday Message Book
Well to make something different on the 90th birthday celebration of the one you love the most, why not try to pull together all the love and feelings of every member of the family and friends in one place.
The happy 90th birthday message book is one such place where you can assemble all the other message from everyone.
You can keep this lovely message book in the party place and ask your guests to write something for the birthday person in their 90th year, a feeling or an expression.
This way they would feel loved and needed and all their life these messages would help them to live their coming years more in peace.

Transporting back to time during the time of their youth is what makes the elders always happy. So on their 90th year why not take them back to a time with the times of your life in 1928, book. This collection has facts and stories of that era which would surely take them back to time.
It would be like a time travel machine through words and memories. It is a series of books together which would not only speak of their youth but also about the time when you were born as it depicts all the time period and stories of all the eras from 1928. So a collection of memories in one series.

A kitchen is a place where a woman can be found, be it any age. A working woman too would love cooking at some point. So on her special 90th birthday why not gift her the paddle-shaped bamboo cutting board.
The board would have the writing mentioning the year 1928 when they were born with a quotation so this way it would be refreshing and just their cutting board especially depicting their emotions back in that time. This could be one of the best gifts for 90 year old woman. 

A ring with an opal and sapphire would say all, so on her 90th birthday make her feel like a queen with this sterling silver real genuine opal and sapphire ring to adorn her fingers.
It is made in England and comes in different sizes from 4-12 so you can choose according to the size which would best fit her. This is a surety that this ring would speak the love you have for her making her 90th year more worthwhile and happy.

A simple yet a fascinating birthday gift, always you do not need to give something expensive to say you love the person on their special day. Sometimes a simple er thoughtful gift makes the difference.
Balloons are always favorite of all ages so gift them a 90th balloon blast centerpiece on their birthday and make it the center of attraction of the party. Then see the joy on their face seeing that magnificent centerpiece and make their joyous day more joyful.

Cooking is a passion for all ages and men also do love cooking, so on their 90th birthday why not gift them the special 90th marking adult size apron so that their time in the kitchen becomes more fun and joyful.
With the colotful balloons as the print and the white base this apron would always fill their lives with happiness and joy and would make them more happy and satisfied whenever they would be putting it while cooking.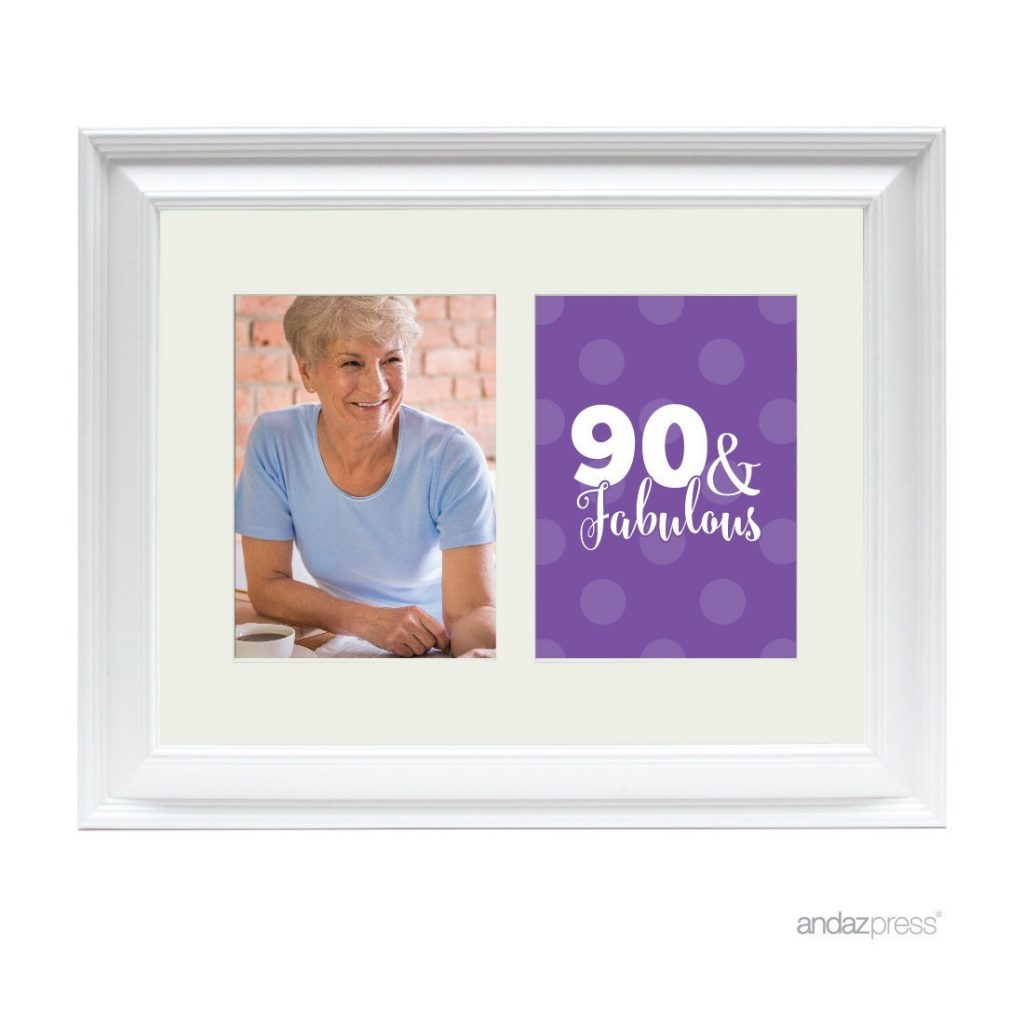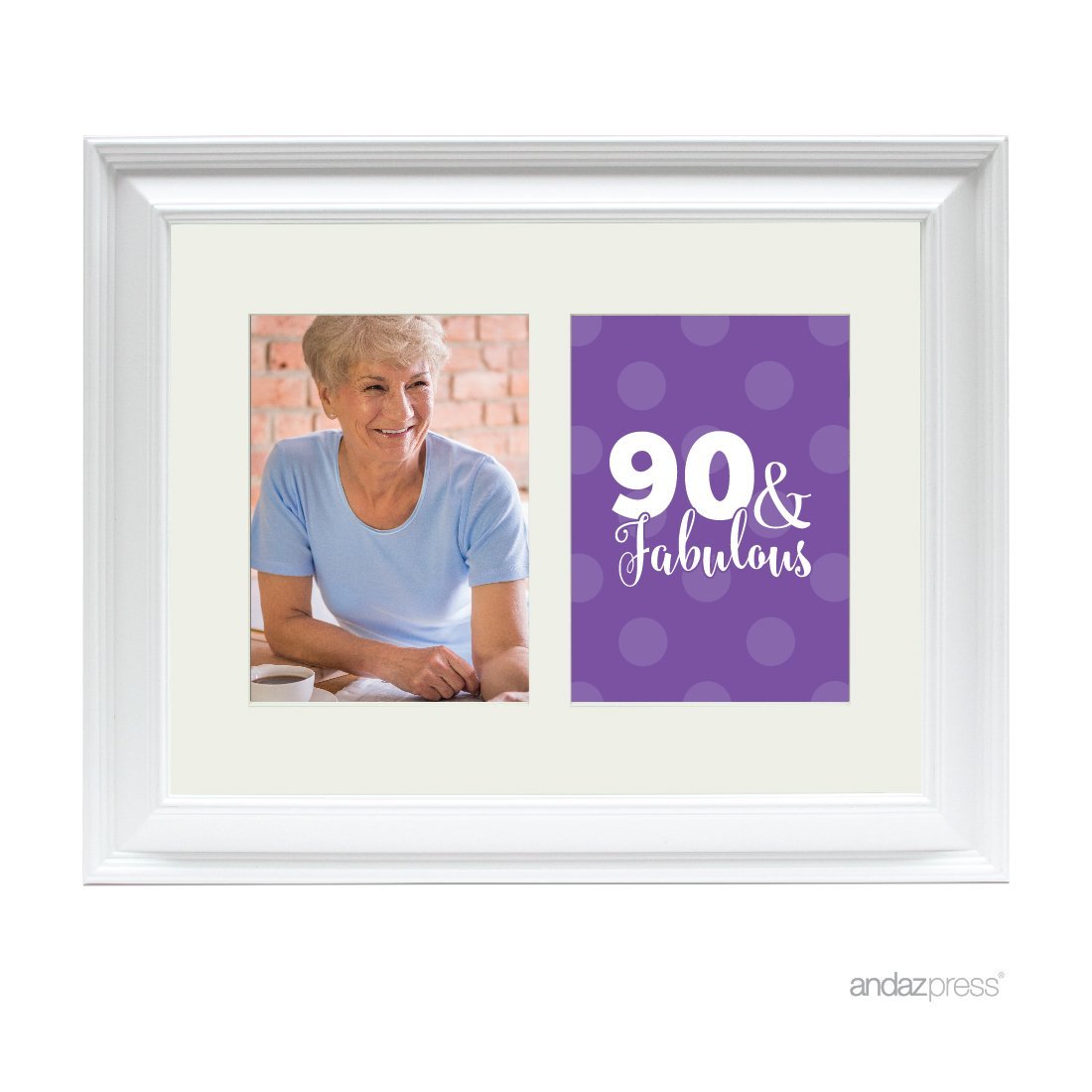 Well, 90th isn't an age where people wish to engage is some sought of physical activities or anything that stresses their body. Therefore, the oldies in their 90 look forward to sitting on the porch, watch some entertainment shows, and roll back in the memory days.
A personalized picture frame would be a decent gift to hand over to the 90-year-old. It would help the person to revisit his memories, and every time he glances over the frame, it'd remind him of you.
The fact that it is personalized gives you the liability to add few words right from your heart. The frame would be a glimmer of emotional attachment which the old man will rejoice till the end of his lives.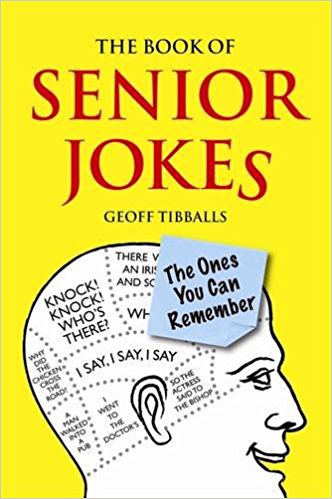 Inherit a tiny grain of laughter in the life of a person who is just turning 90. The Book of Senior Jokes- The ones you can remember is an awesome book that will amuse and chuckle your oldie to bits.
It is quite funny and jokes are suitably designed considering the taste of the old people. The book adds a pinch of laughter and giggles in the person's life.
What else do you want than to watch your gray hair person smiling? Nothing gets better when the reason behind his laughter is a book you gifted him. Before gifting, make sure he's fond of reading. Otherwise, the book would lie in the corner of a room with no use.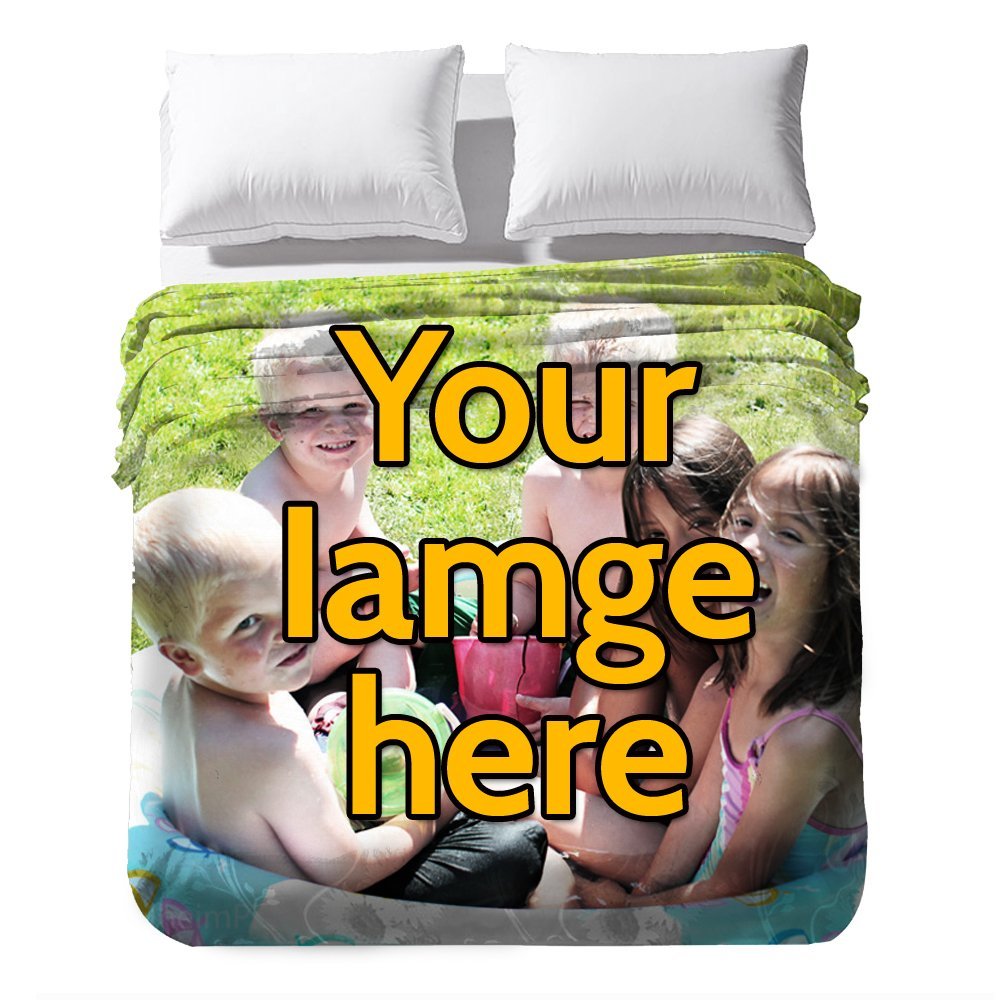 At the age of 90's, blankets tend to make an integral role in your life. While the oldies are glued to their blankets, the extra added comfort and customization can let them glare at it with awe and amazement.
Add an image or a message of your choice and set the fleece blanket on the person's bed while he/she is away. On coming back to the bed, the person will be surely surprised to witness a soft cozy blanket along with a message or an image of your choice.
Not only it will keep you close to him all the time, but he'll feel your love, affection, and care for him every time he comes in custom to the blanket.
Emotions play a major role in life, especially in the older ages. Therefore, the customized fleece blanket is an appropriate gift for a person who is turning 90.

There is nothing much to do when the person is in his 90's. There are high chances of person struggling to find a pass time to get rid of his boredom. But the age doesn't allow you the freedom to try your hands on complicated things.
Thus, a personalized photo album can keep the person busy for a while. Gather the best images of the person, make an album that will entice his mood and take him back in the memory lane.
Whenever the person is bored, he can flip the pages of the photo book and spend his time cherishing the beautiful memories.  The cover that is specially designed for him will get him emotionally delighted and will keep him glued to the photo album for years.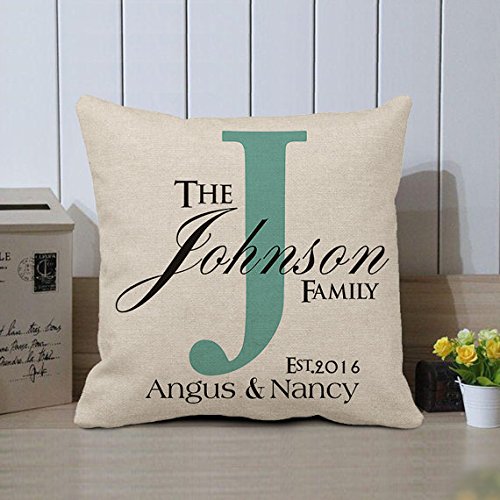 What's better than to watch your oldie sleep in solitude at the expense of your soft personalized pillow? The person will be thrilled to accept a cute gift like a pillow.
Pillow would be cute, but what would add to the cuteness are your personalized heart-felt words. Your oldie would cherish your efforts to keep him in utter comfort.
Also, your love towards him/her would be explained clearly through the words. Although comfortable and cozy, the pillow would be equally poignant. Not an adequately perfect 90th Birthday gift, but it would certainly a gift that'll be in use every day until the end of life.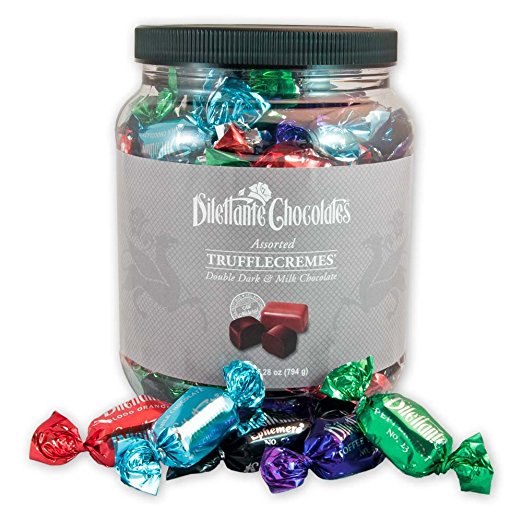 It is a perfect gift to keep the birthday's sweetness long after it is over. There is a wide range of flavors in the jar that includes milk chocolates, dark chocolates, mint chocolates, toffee crunch, and orange blood.
It would suit every taste-bud and enthrall the chocolate lovers. The sweetness of the assorted chocolates will stay long after the birthday is over.
It would add a pinch of sweetness to the receiver's lives. Although not healthy as many would think, a chocolate a day isn't that bad either.
Regardless of their age, chocolates are the best gifts to give. Almost 99% people love accepting chocolates at their birthday present.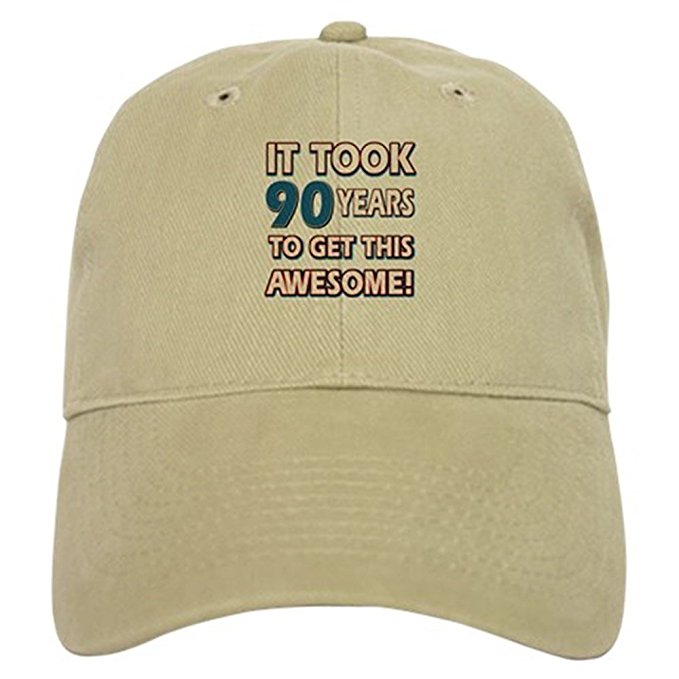 Once a person enters its nervous 90's, there are very few instances where the person tends to walk out of their homes. But if the person is fit and fine, a morning walk can help them ease their boredom.
With global warming, and sun glaring harsh rays, a trucker's hat would be a boon to anyone who is vulnerable to the sun. And when the hat is customized to his liking, the old man would wear it with a great sense of pride.
He'd love the fact that he has received a gift which is as super cool as him. The message on his cap would make him feel better for his growing age.
It is quite a handy gift to give a 90-year-old person. It would be used whenever the person steps out of his house. Not only it will protect him/her from the sun, but also it will make him/her look smart.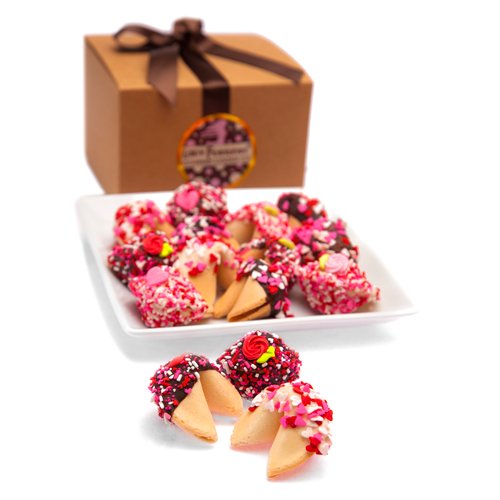 A person who doesn't love chocolate dipped cookies hasn't tried them yet. That being said, chocolate cookies are a melting point for people who have soft corners for chocolates and cookies.
Not just that they are easy to digest, they give an enlightening bliss once they merge with our taste buds. For a 90-year-old, it would be a perfect savory that would give him/her the joy.
The idea of you thinking about his/her liking, taste, and food cravings would add to the sentiment value of the gift. See your loved one immerse in the exquisite taste of the scrumptious cookies and cherish your gift for days after the d-day has gone.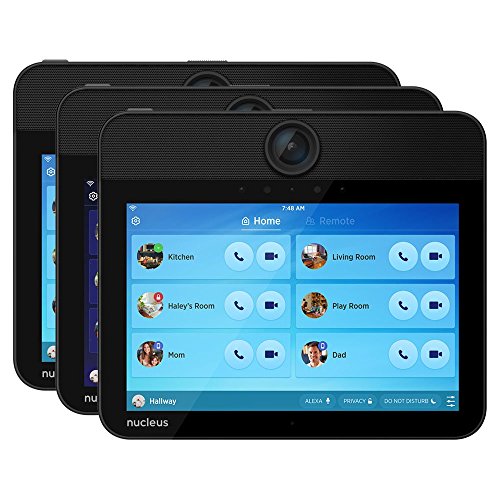 The smart device helps you connect with your friends and family in the house, neighborhood, other cities or countries. It is a perfect device that'd keep your 90-year-old entertained.
It would consume most of the receiver's time and help in ease his aging process. Not only communicate but due to its Wi-Fi connectivity, one can enjoy their favorite music or films on the internet.
It is a multi-functional device that stresses on easy accessibility and multi-functional entertainment access. It is a wonderful gift for a person in their 90's that will keep him/her busy for most of the time.
The nucleus is designed to perfection keeping in mind to their daily use of small children and aged people. And trust us, oldies love getting glued to the new technology.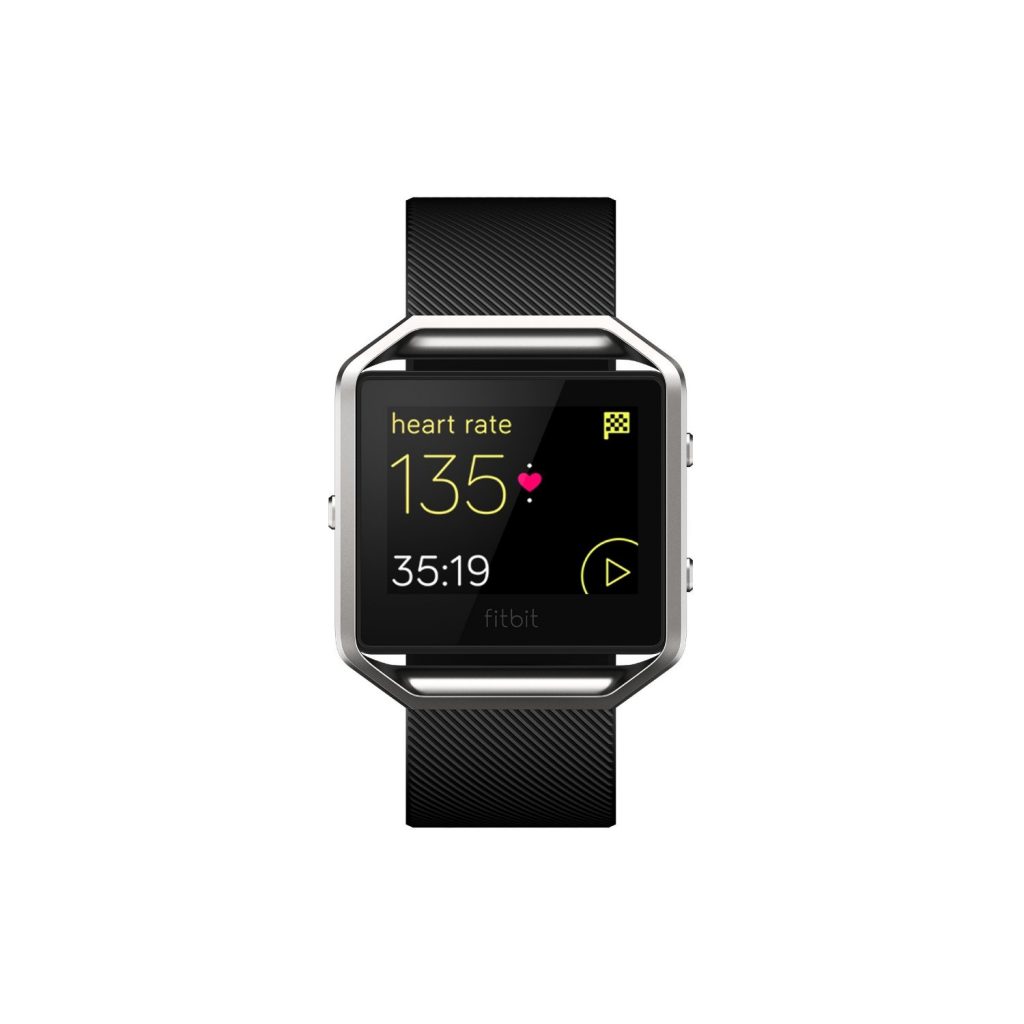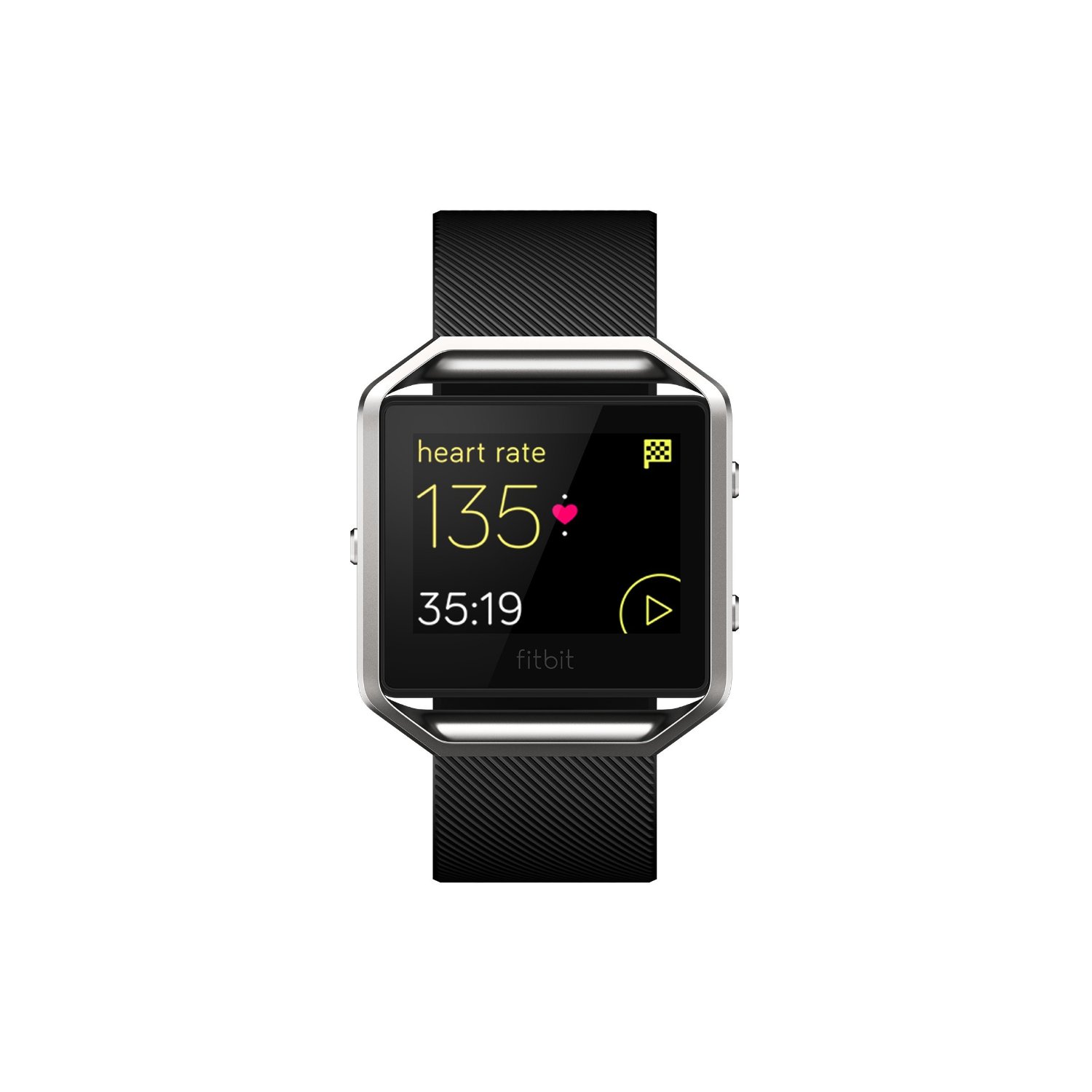 Smart watches will prove a great impetus to a person who is about to turn 90. It will not only help in his day to day activities, but also it will enhance his entire lifestyle and add to his/her style quotient.
With the smart watch, she/her gets the freedom of not carrying the phone in her house. She can pick, disconnect, or refuse calls within your fingertips. The watch doesn't create much fuss and looks classy on your wrists.
It is easily connected with all the android and apple devices. Also, it is water resistant that avoids the risk of falling in the water puddles and getting wasted.
It also calculates the heartbeats, pulse rates, and other health related fluctuations. It also has a healthy battery life of 5 days that reduces the stress of keeping it charged time and again.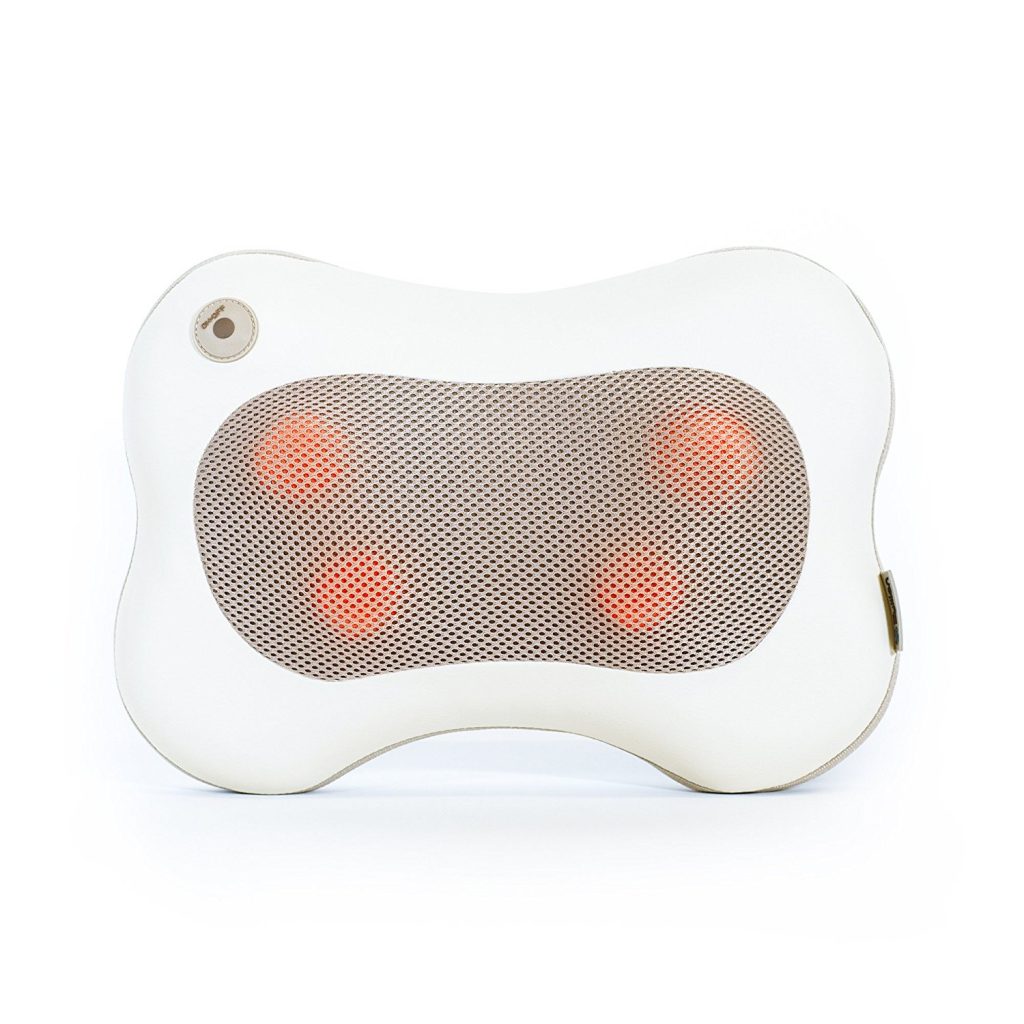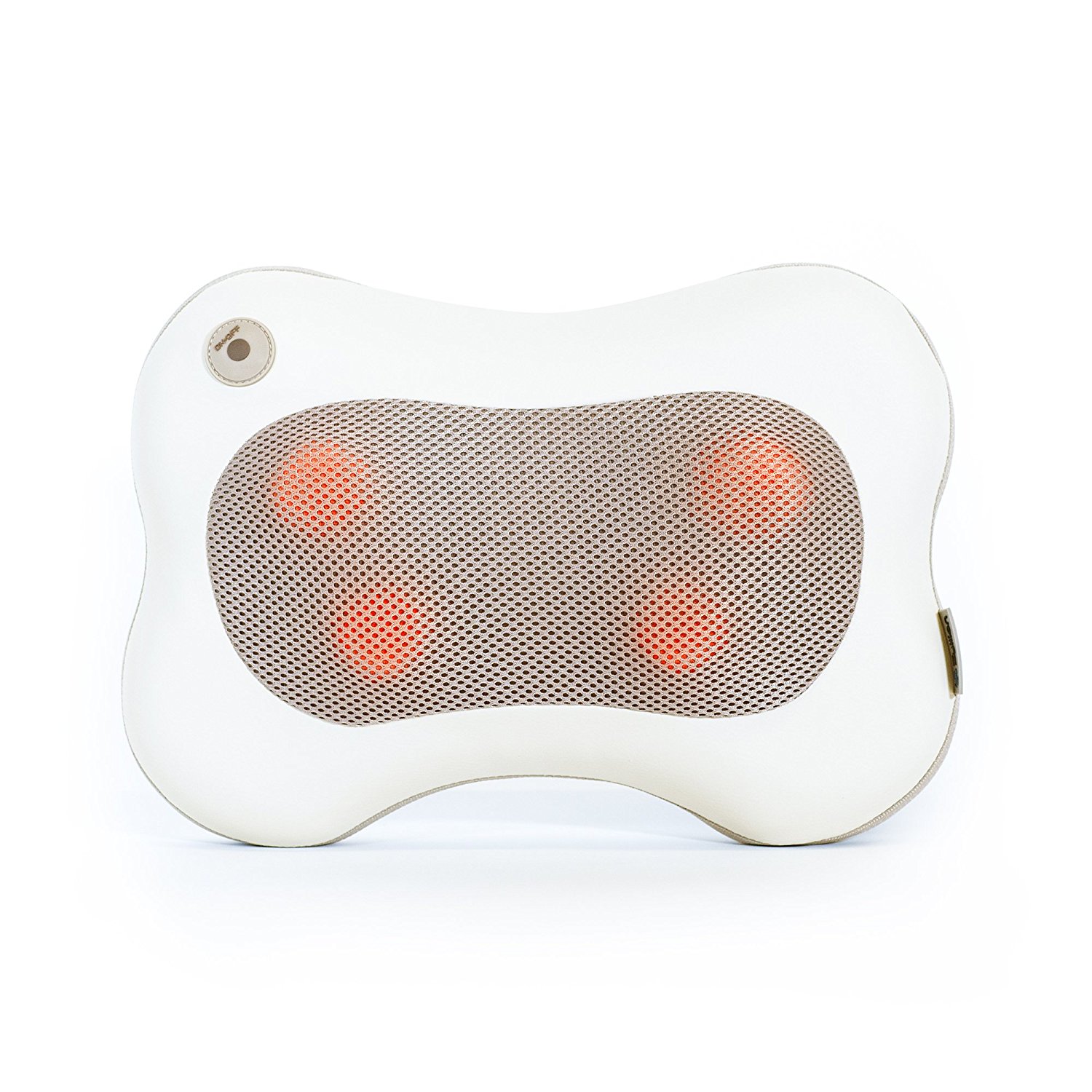 See your oldie rest at the comfort of being massaged while he /she are fast asleep. The massager is intricately designed in such a way that it helps the user relax it sore muscles and overused tissues.
The machine fits perfectly at different parts of your body like legs, stomach, limbs, and especially behind your neck. It has adjustable straps that help you to fit the machine according to your likings.
It is 100% free risk-free that allows you to use it as much as you want without running out the chances of overheating. It would help your oldie relax by treating himself to the perks of the machine.
It also reduces the aching muscles and gives the accessibility to on or off the device within a click. Easy to use and far more efficient, this device is a perfect gift for your 90-year-old.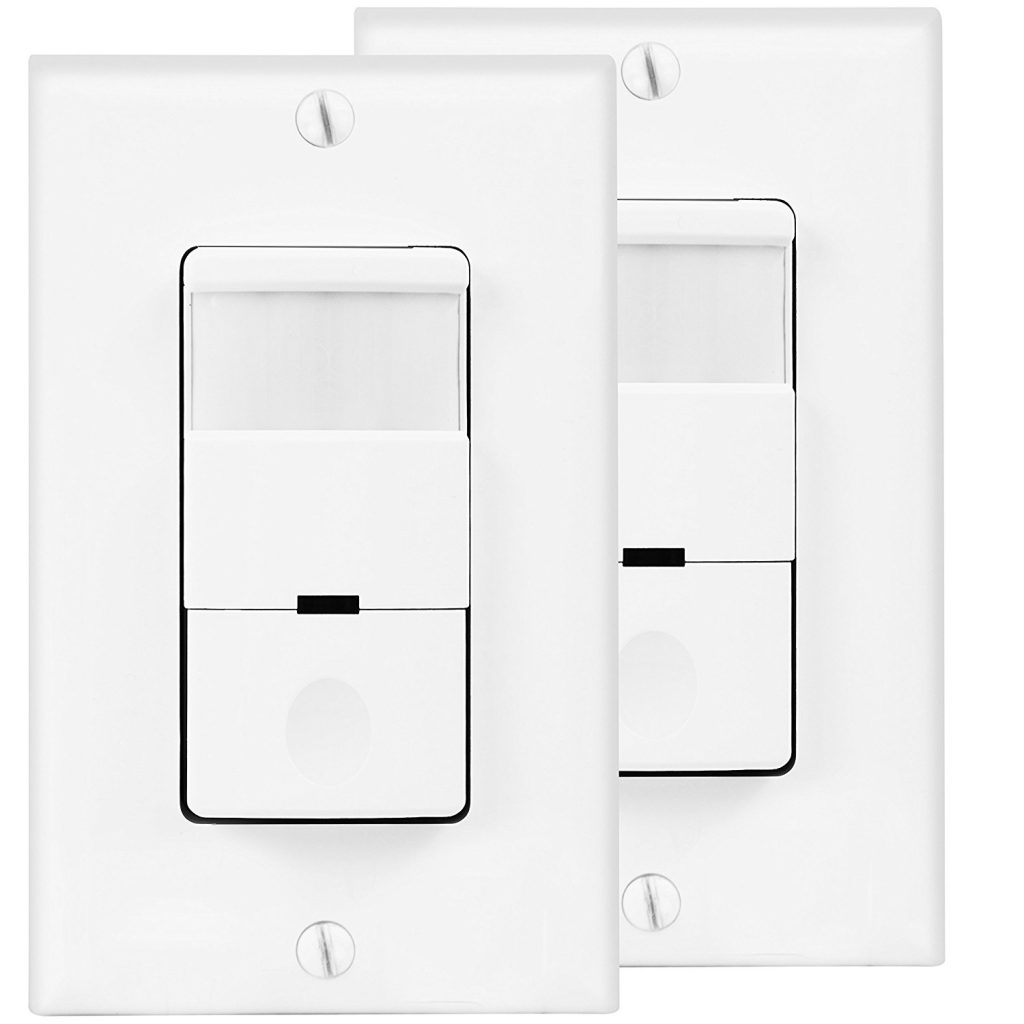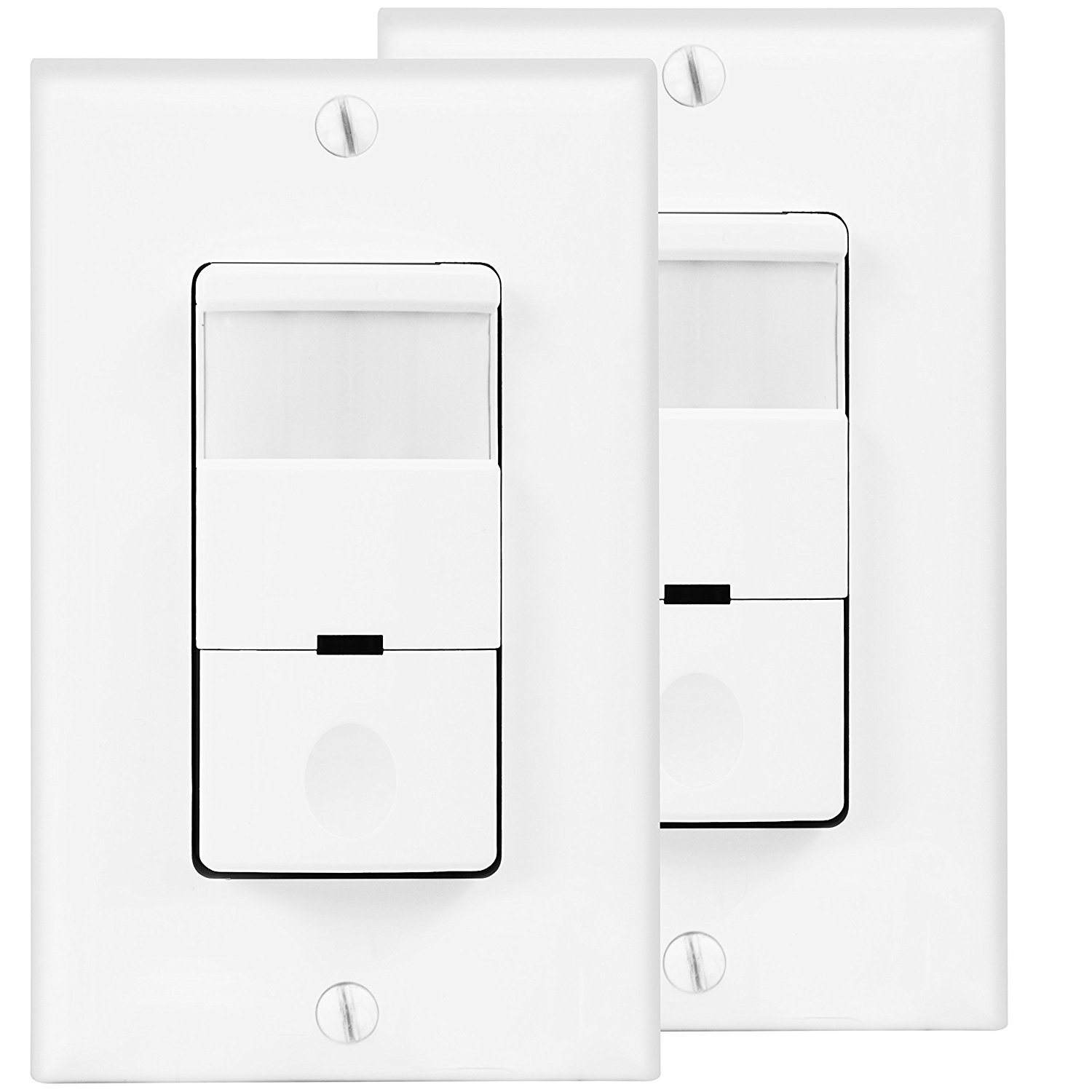 Keeping in mind about the safety and health of a 90-year-old, motion sensing light switch is a fantastic option to give as a gift. The motion sensing light switch helps to turn on electronic appliances after they sense motion.
It gives the old the freedom to walk in their rooms without hesitation and the stress to switch on the lights. It is hassle free and eases your entire process.
Therefore, it is the one of the best gifts to give to a 90-year-old. Don't forget to get them installed instead of just giving it to them. We are sure your gifting brain will be appreciated.

Being a 90-year-old is an achievement. It is one of the milestones that need to be celebrated. Therefore, a perfect gift for a suitable moment is much-needed to make the glorious moment perfect.
A list above is some of the gifts that would enlighten the entire mood of your 90-year-old. The list mentioned is above is there to help you ease the process of picking up a suitable gift for your oldie. We hope you love our choices and recommendations.
Now, don't nibble around the markets in search of better gifts, because our list will let you simplify from the numerous options available in the market.
So just think of your oldie, recollect all his choices and tastes, and pick out a perfect 90TH birthday gift that'll suit his/her mood and would help his enhance is old days.
Let him cherish the gifts for years to come. Let him know your love for him/her with your affectionate gifts. It is his/her 90th birthday, and try everything with flexible budget and be remembered for good.