Last updated on February 21st, 2022 at 07:18 pm
Thinking of some interesting ideas for decorating your kid's birthday party? You might have tried almost everything that you know. So, now it is time for trying something different and interesting. Did you anytime try the car themed birthday party decorations? This is definitely going to be something different and something which you have never tried. Kids usually love cars and if your kid is more interested in the racing cars, then this is going to be the apt one.
When you have decided to go for this kind of decorating theme, then it is time for you plan on what exactly can be done with these cars. You may not be able to get too many ideas about the car decorating theme as this is something different and new. So, if you are looking for some interesting options that you can try, then here are some options for you that you can try on your kid's next birthday. Kids are going to love it for sure and you will also receive a lot of compliments from the parents who join you along with their kids.
Car birthday party Ideas – Theme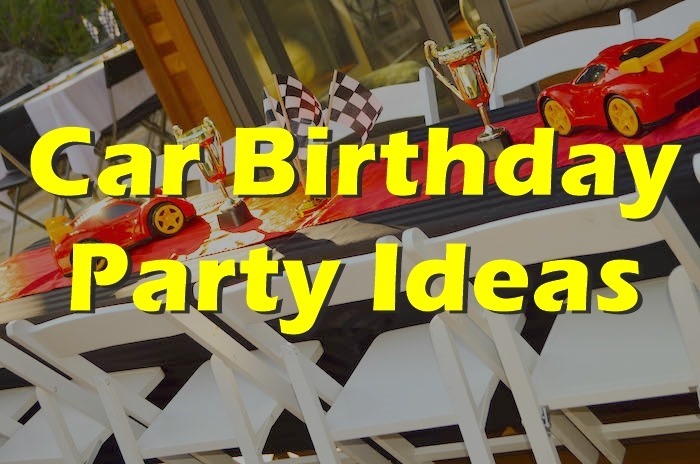 1. Car and track birthday cake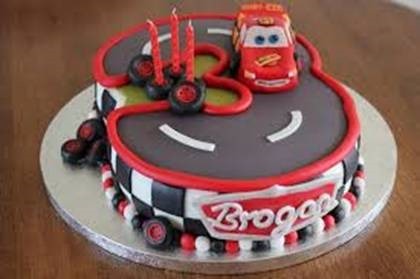 The first thing that the kids are going to look at is the birthday cake. It is the birthday baby and their friends going to check out first. When the theme itself is the race car theme, then you should make sure that the cake is matching with the theme.
You can get the cake in the shape of a car racing track and then lots of cars on the cake. If you want it to be more beautiful, then you can give the age number as the shape of the cake like in the picture above it is the third birthday cake with beautiful track and car on it.
2. Car theme table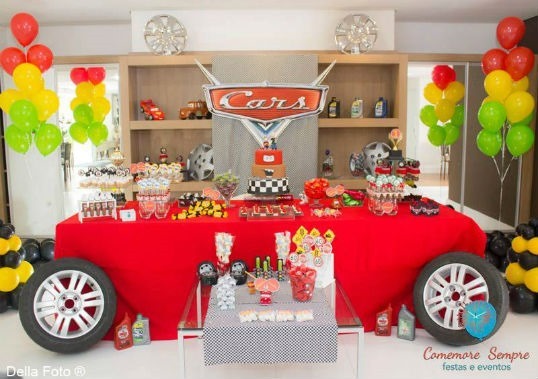 The next point to take a lot of care is the cake table. When you have given the shape of a car and track to the birthday cake, then why not to the cake table as well? You can use a red table sheet on the table and use some old tyres to decorate the table.
You can make or use as many things as possible to decorate the table that can match with the decoration of the car race theme. You can make sure of things in red colour and also in black and white colors for the birthday theme. They go perfect with that theme.
3. Balloons are always a hit with children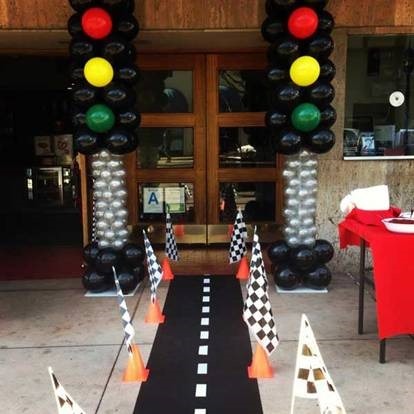 You can try this kind of car racing track at the entrance of the house. You can use lots of black and silver color balloons to get that track like look. And added to that you can also make sure of the red, yellow and green balloons to make them look like a signal while racing.
All those kids who are equally crazy like your kid are going to love the entrance itself. They feel so welcoming when they walk through this kind of entrance. You should always try some interesting decorating ideas with the balloons. It is always good to use as many balloons as possible for decorating because just love playing with the balloons at any point of time.
4. Get creative with snacks as well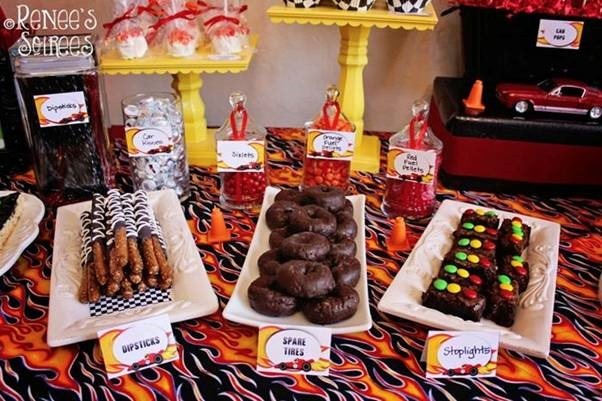 Its not just the balloons or the table that you need to concentrate on. There is a lot more in the party and that is snacks. You will need to match them also with the theme of the party. You can try something like those in the above picture. Kids are going to rush to the table and pick their choice as soon as they see them.
Some spare tyres, some stop signals as part of the snacks can be really interesting and yummy for the kids. Kids who do not love eating and just concentrate on playing will also run to the table when they have a look at a table like this.
5. Fun with fruits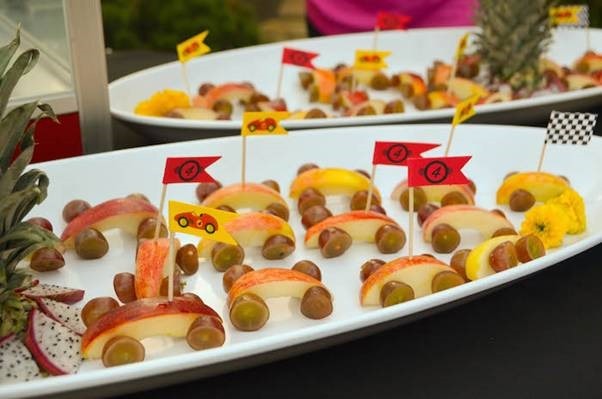 You can see this amazing decoration with fruits. You can choose any fruits like Apple, kiwi, pears orange or banana. Cut them in this kind of shape like long slices and them add some olives to it like tyres. You can use tooth picks with small color papers in flag like shape.
This is how you can help your kids in eating fruits at the party. Kids generally run towards something sweet like chocolates and candy. So, if you think fruits also should be added as part of the party, then it is your turn to try something like this.
6. Do not miss on candles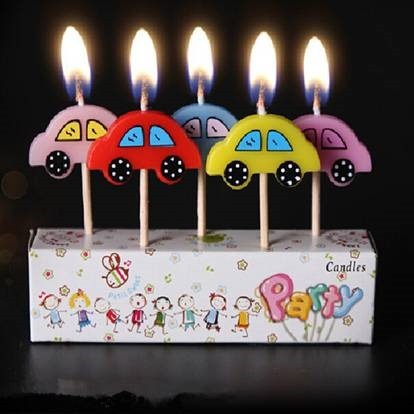 Another interesting thing that you can match with the theme of the birthday party decoration is the candles. Yes, you will be able to find candles that match your theme and you should be very careful while choosing something like this. See if you can bring the candles in different colors and shapes.
If you think, you are unable to find some candles in that shape, then you can buy normal candles and add a new look to the candles like adding the car shaped stickers or something to the candles and give the look that you were looking for.
7. Decorating behind the table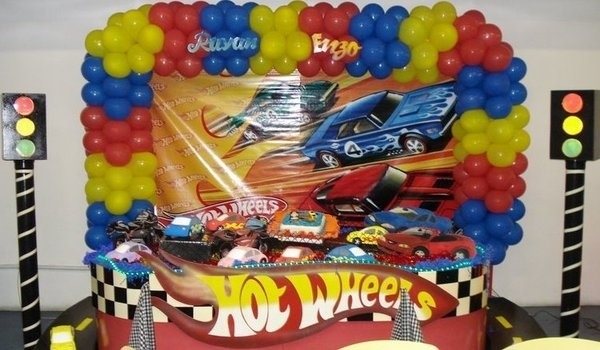 How can we miss on decorating the wall behind the table. Your birthday photos are going to look perfect only when the background is going to match with the birthday theme. There are many options available for decorating the wall. Like you can use a huge car banner and stick it to the wall. This is going to give the look that you are looking for.
You can also add some balloons and other things to the wall in order to make it look much more interesting and beautiful. You should not miss on the theme while you are decording. Anything that is not in sync with the theme is going to spoil the look of the entire theme party. So, make sure you plan everything in advance before you start it.
8. Everything matches your theme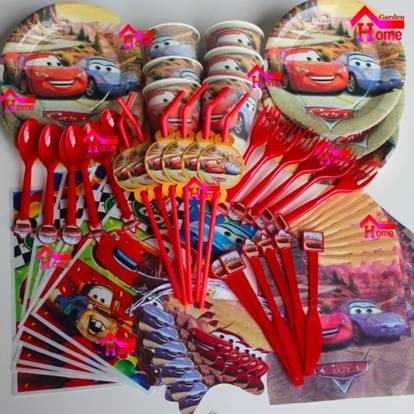 When you are planning the birthday party, then you should take care of everything. All the glasses, snack plates, spoons, and everything that will be used as part of the birthday party should be in sync with the theme. You will have to make sure that all are available in same deisgn and in the size that you wanted. Sometimes, it can get really tough for you to find one that suits your theme.
Generally, race car theme is readily available in the market, but if you think that it is going to be tough for you to find them, then you can go for customized orders. That means, you can get them designed for yourself. There are many online stores and local stores that make this kind of kits on order.
9. Try some funny games with kids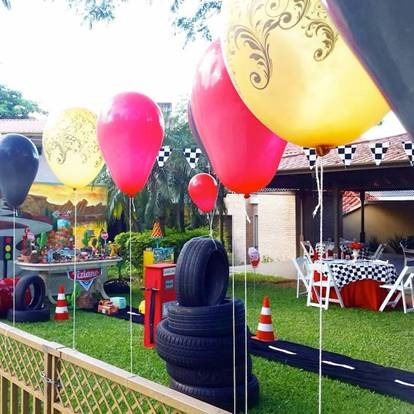 If you have got enough space in your garden or lawn, then you can try interesting games with kids. Yes, you can some simple games and have fun with the games. Games need not always be with the cars as this is a car race theme.
You can plan anything interesting for the kids, but make sure that the garden or the lawn is decorated in the car race theme. This is very important when the theme is car race. You are going to have a lot of fun and kids are going to love it for sure. You should definitely try this in your next kids party.
10. Car theme dress for kids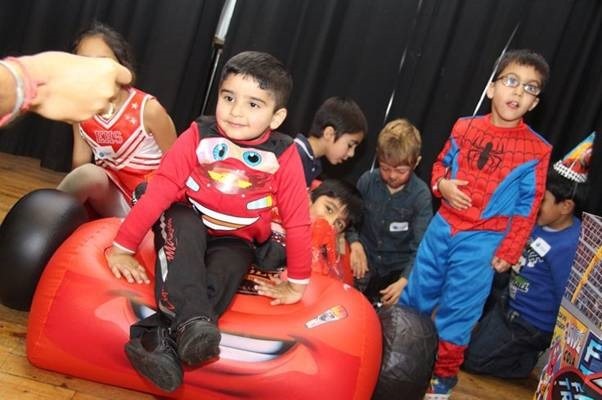 Along with the invitation you can add a note stating it is a car theme party and those who are interested can get dressed in something that matches with the theme. This is going to make the kids get involved into the theme. A good black jeans and a red shirt can also do the magic in the party.
You can buy the birthday baby something that matches the theme as the kid is going to be the hero of the party and hence baby's costumes matching with the theme can be really good.
11. Some funny arrangement for photographs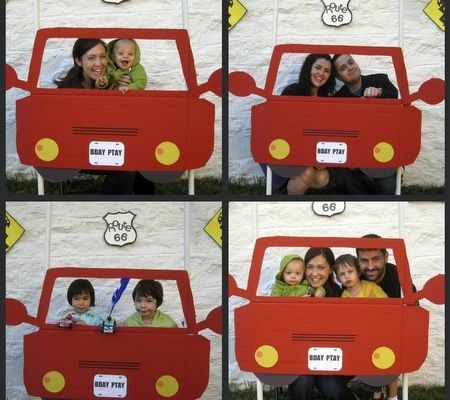 This is something that your kids are going to cherish for a long time. The birthday photographs need to be special. You can make something like a car front glass with some cartboard sheet and use that as a frame for all your birthday photographs.
All the kids and their parents can get a photograph clicked behind this scene and you can add them to the album. You will love these pictures when you have a look at them later. The theme is going to be special for sure. Your kids will cherish it for sure when they have a look at these pictures at a later time.
12. Plan the invitation also in car race theme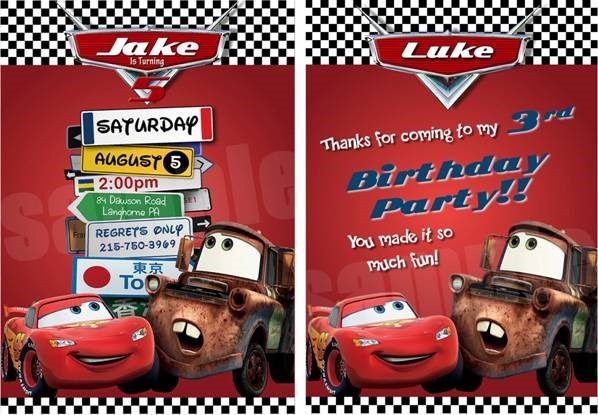 Generally, you plan some good invitations for the kids birthday parties for the first five birthdays. If this is one among them, then you can plan and design some interesting birthday car theme party invitation like one in the picture. Your kids will love to distribute them among their kids.
You can choose from thousands of options available online or you can also choose to design your own theme if you are having knowledge about designing. You can add your kid's picture to the invitation and alog with that do not forget to mention about the theme of the party and dress code if any. This is going to create excitement among kids.
13. Do not miss return gift goodies
While planning the birthday party so grandly, how can we miss on the return gift goodies. Yes, you should give a compliment gift to all those young racers some interesting gifts for making your party a grand success. This is when you can choose something like the one in the picture.
You can buy a bunch of things that are related to the car race theme and pack them all together and gift them. You can ask the seller to do the packing for you, while you can select what all things can be added to the return gifts.
14. Another beautiful cake option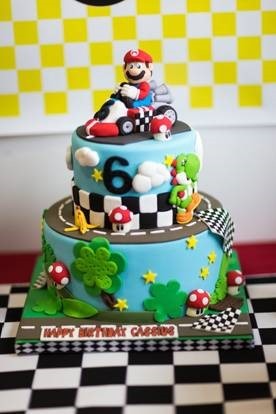 This can be another interesting cake option for those kids who cannot live without the cars. Yes, many kids just love cars, cars and cars only. They have almost all kinds of cars in their collection. So, for this kind of kids you need to make the cake much more interesting and attractive.
This is a little bigger cake compared to the previous one we saw and this is much more attractive. All those who love simple design can go for the first one and those who want it to attractive can go for this options.
15. More on entrance decoration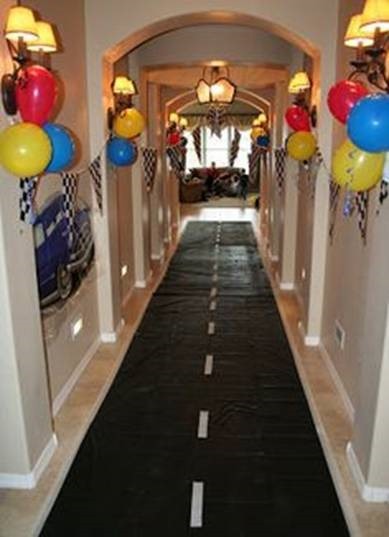 If you think that you want to increase the excitement of the kids as they are entering inside the house or the party venue, you should try something like this. Kids will love this for sure and the excitement is going to increase as they move one step ahead towards the party venue.
This is definitely a good idea for giving a surprise to the birthday baby and also to their friends. You will love the way they are going to respond as they enter inside the room.
You can make use of your interesting ideas and thoughts to make this car themed birthday party a grand success. You know better what your kids love and hence you should add those to the ideas mentioned above. That is how you will be able to make the party a success for sure.
You can make use of the internet and your magazines to gather some car pictures and stick them on the walls of the party room. You can make use of the cookies, candies to decorate the table and make it very interesting. Kids are going to love this kind of theme for sure. Do not look for any other option if you have not tried it before. Just try it. You and your kids along with the guests are going to love it.