Last updated on April 12th, 2022 at 06:03 am
Are you looking for some nice birthday surprises ideas for your sister? I know it is quite confusing to plan a unique surprise birthday idea for someone whom we are very close to as we want to make it really memorable.
So today i will give you some really good birthday surprise ideas for your sister, I am sure you will love all those ideas.
---
Your sister will love to have birthday surprises on her birthday and you as her brother or sister will be all the more happy to give your sister the surprises which she never dreamt of on her birthday.
I was talking with my best friend on the playground while we were playing of what I could give to gift to my sister as a birthday surprise. We were talking about our school days and suddenly the surprise birthday idea stuck in my mind.
In her childhood I also had given a surprise birthday gift to my sister which she has still not forgotten and is in her remembrance. That conversation which I had with my friend on the playground will be shared by me as surprise birthday ideas for your sister on this wonderful topic in detail.
To all those who don't have good surprise ideas for your sister on her birthday, I am sure this list will be of great help to them which I would like to share.
These surprise ideas for sisters can be shared between a brother for her sister or between a sister to her sister and is meant for all age groups. Therefore I have come up with a general list of awesome and marvellous ideas as a birthday surprise for your sister.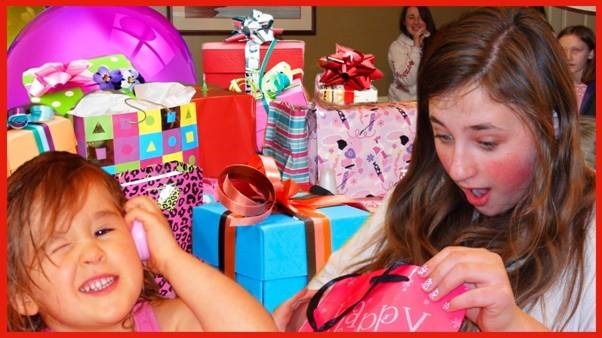 Best birthday surprise ideas for your sister
Here are some really good Birthday surprises you can give your sister for her birthday. I am sure if you give any of these surprises to her then she will for sure remember it for years.
1. Friends, family members, relatives group video message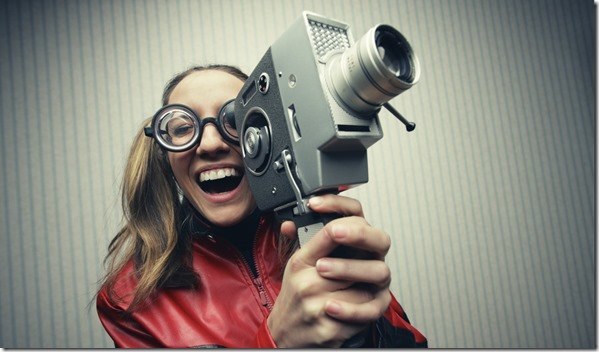 Without letting know your sister, call her friends, family members and relatives and tell them to record some few memories and words of appreciation regarding your sister in a 20s or 30s time video.
Then collage all the videos and make a 5 minute video and present it to your sister as a birthday idea surprise. She will be happy to see this video which is dedicated to her as it will be containing views about her and appreciation words from her friends, relatives and family members.
2. A Group drive away
Your sister must be very much happy for this surprise from you. You must be thinking of which place shall you give her a treat for her coming birthday.
Then without letting her know you call her friends and plan a trip on her upcoming birthday with them, She will be very much excited to know that you planned a surprise group drive away on her birthday and are taking her friends in your vehicle on an outing in a resort and planned a whole day for her and gave your precious time to her.
She will surely enjoy the group drive away with you and her friends and it will be a memorable event for her.
3. Gifts from Old memories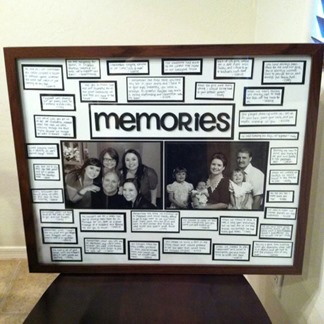 You and your sister have spent wonderful years growing together since childhood and you want to surprise your sister with this exclusive personalized gift from those old memories of the past and you are thinking of how to present those old memories to your sister on her birthday.
You must have collected postage stamps and old coins in your childhood as a collection and now is the time you can give it those by gifting it in a gift wrapper to your sister as a birthday surprise.
When your sister will open the gift wrapper and see your collection of stamps and old coins she will be amazed and awestruck and will admire your collection of your childhood days which she has also been seeing while being with you and wished if she could have that collection with herself. She will be happy to have this gift of your childhood memories as a surprise to her.
4. Radio Broadcasting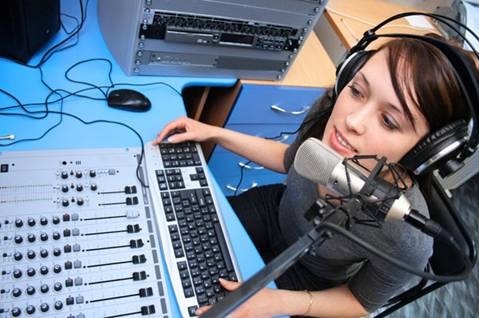 You must be thinking of a unique birthday surprise to be given to your sister on her birthday. Have you ever thought of wishing your sister a birthday wish on Radio which will be broadcasted and you would tell her to tune into the radio station while her birthday wish is being transmitted.
It will be surprise to your sister when she will listen to her birthday wishes which are being transmitted on the radio at the tuned frequency station by the Radio jockey.
It will be amazing for her to listen to her birthday message being announced on the radio station by the radio jockey and will be a unique surprise experience for her.
5. Surprise party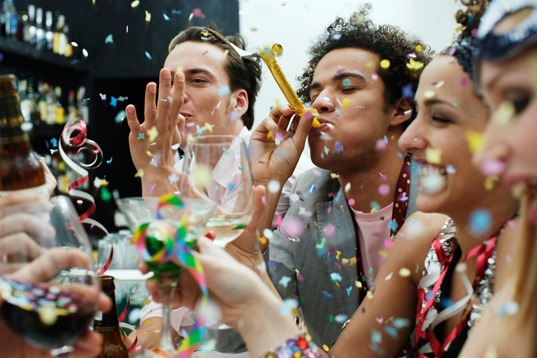 You must be thinking of how to make your sister's birthday event a successful one and give her a surprise treat on her birthday. You can plan birthday wishes for your sister in the morning and by giving her a birthday card and a flower bouquet in the morning.
You can then call her friends, relatives and unexpected quests for the evening birthday party which will be a surprise to her and can decorate her room with colorful ribbons, birthday balloons and make wonderful birthday decoration in her room.
Then in the party she will cut the decorative cake in the assembly of friends and relatives and after playing some games and having entertainment serve your guest delicious food and make your sister's surprise birthday party a memorable event which she will never forget.
6. Hobby gift
This is one of the few unique and wonderful gifts that will surprise your sister on her birthday as you will be gifting a hobby gift to her on her birthday.
Your sister must be having some hobby such as reading, cooking, weaving, gaming, cycling etc and she will be happy to have a book, novel from you or some useful hobby related product as a surprise gift on her birthday such as a cookery book, a gaming console, cycle etc.
This can be one of the best gift for sister as she will understand that you know her hobby and you have gifted a gift likewise as a token of love and warmth to her on her birthday.
7. Mail surprise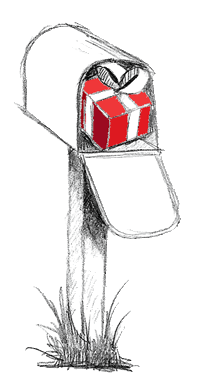 Gone are the days of mailing, now most of the people do email to convey messages. However, you can still deliver a hand-written mail to your sister as a surprise on her birthday.
Along with the hand-written mail you can also insert a small gift such as key chain, locket or ring with the mail and can give it to your sister as a surprise. She will love to have this mail surprise from you on her birthday.
8. Favorite celebrity autograph sign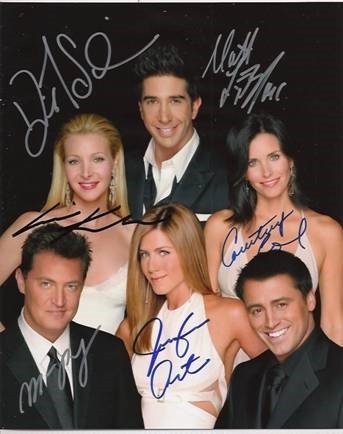 You may know your sister's favourite Hollywood star or football player? I got this unique, awesome idea in my mind so I would like to share with you. Just imagine that your sister receives favourite celebrity T-shirt or signed mugs.
I know you may be feeling excited to hear that but you must be thinking how it is possible. The celebrities from time to time are auctioning their autographed good. So you can buy such goods and give it to your sister on her birthday.
9. Cake decoration surprise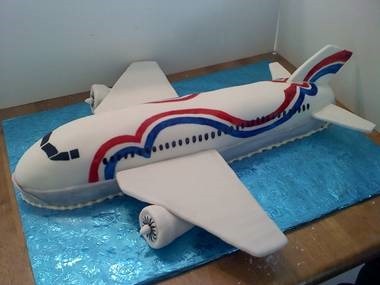 If you are planning a surprise birthday party, then the surprise cake is the ideal birthday idea for her. The cake made be custom designed to her likings and can be made in many shapes, colors and sizes depending upon her preferences.
If she likes to travel by an aeroplane, then an aeroplane shaped cake can be custom designed for her birthday as a surprise.
If your sister is a music lover or loves a musical instrument then the cake can be made up of an musical instrument or musical note which she will adore and appreciate.
10. Theme dinner
Your sister will be very much happy on you as you would have arranged for her a surprise birthday theme dinner that she would love to eat with you as the theme dinner would be in a faraway place from your home in a forest or village resort or at a weekend destination or at your favourite restaurant in your city.
She would love this theme dinner with you since you have especially planned for her as it will be having some theme to it for celebration such as a barbeque theme, poolside view theme etc and you will treat her especially for this moment which will be memorable for her.
11. Scrapbook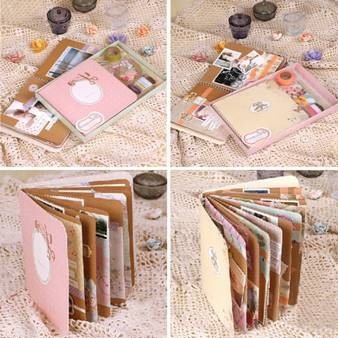 Your sister will love to have a scrapbook as a surprise birthday present of her own. You might know what a scrapbook is. It is a book of personalized notes, messages and pictures which mean you can make a book out of personal messages and pictures.
Use all the memorable images of her into the book and write your own personal experience about that moment. With each picture posted on the scrapbook you can write a memory associated with it and give it to her on her birthday by which she will always remember you.
She can also write her memories and post her images and personal experiences after you gift her scrapbook.
12. Buy her shopping vouchers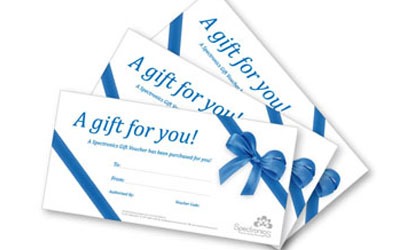 Your sister must be surely fond of shopping and will like to shop for useful things and items for herself such as makeup items, accessories, decoration items and many more.
Then you can surely surprise her by giving her shopping vouchers on her birthday which she will always remember as a mark of love and warm gesture from you. She can use those vouchers for shopping and will serve as a unique birthday surprise idea for her.