Last updated on June 3rd, 2022 at 11:31 pm
Birthdays of our dear ones hold an extremely significant place in our lives and hence we all look for the best possible ways to make it a red-lettered one. In this regard I present you the most unique birthday surprise ideas for your boyfriend that you would surely want to try in 2022.
Last year during my visit to Berkeley, where i my childhood school. I was left enthralled when I witnessed something that I had never before which actually pushed me to write this article.
"Me and my old classmates had arranged a small 'get-together' party where we all dressed up like the way in our teenage days and everyone was doing something or the other for entertainment. One of my friends was a guitarist there and she went up on the stage. She played some tunes and then all of a sudden the lights go off and there flashes the face of her boyfriend on the screen behind and then she plays down his favourite song wishing him 'happy birthday'. "
Embarrassing for us since we did not even remember his birthday but were left in amaze to witness the beautiful surprise from his girlfriend.
It is said that relationships are priceless and therefore cannot be purchased and can only be nurtured and every 12 months bring us the best opportunity to nurture our relationships to the utmost.
Let us dive into some of the exciting activities you can plan for your Birthday.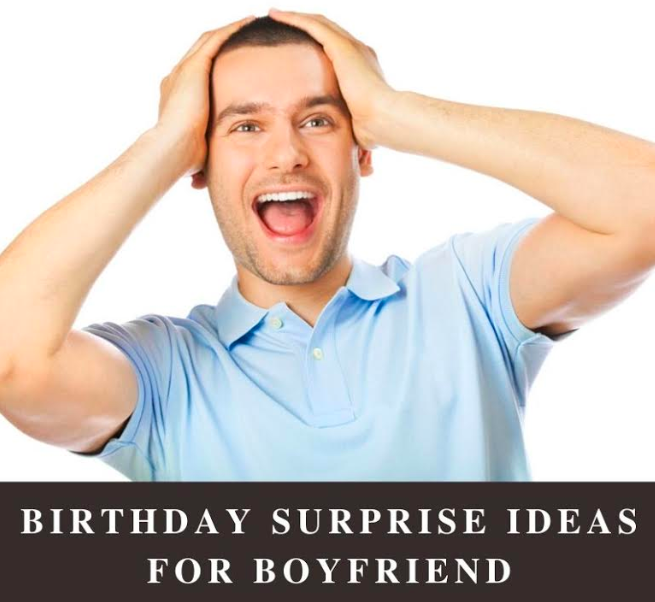 1. Happy Birthday Video From Joe Biden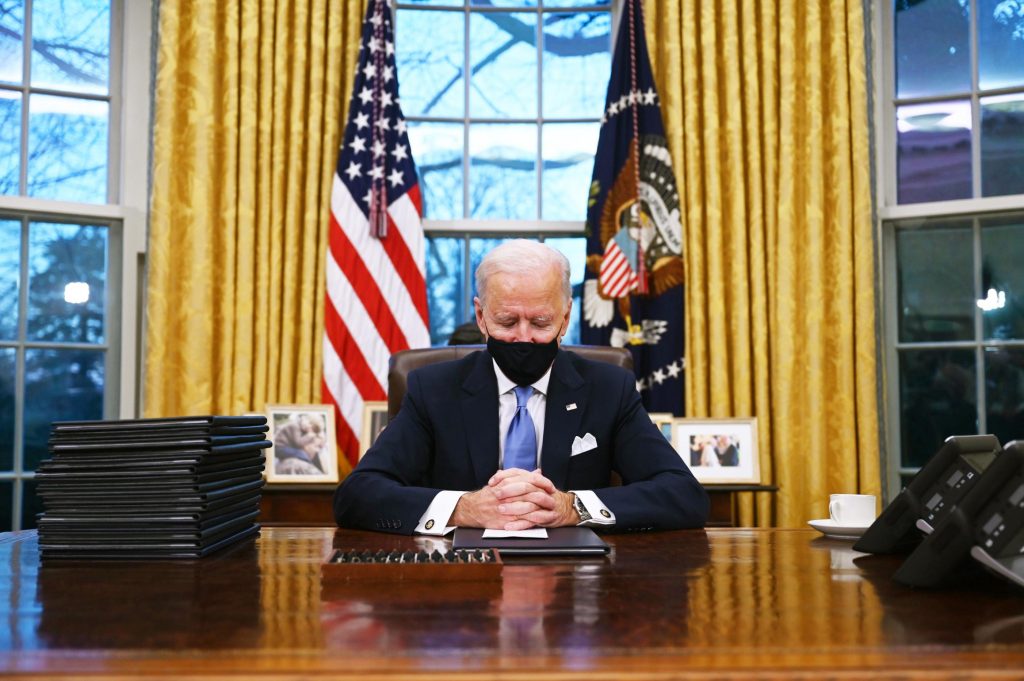 Send the ultimate birthday surprise with this animated video from Joe Biden. It's perfect for someone who has just turned another year older, or just needs a pick-me-up. From the desk of Joe Biden — with love.
2.

Release the uncensored:

What?

I am really genius in finding ideas and love myself for this. Just pushed my mind a bit and got this idea. Let me share it with you.

You know at times we just click photos of our loved ones that we generally don't share or maybe some pictures are unexplored.

You might have also clicked some of his photos of the same kind. So you have to collect all those images that are untouched or unexplored.

You can also ask his parents or siblings to find such kind of pictures. The motive is to collect all those pictures and make a beautiful big collage of all those memories.

Now send it to him as a gift via post without mentioning that you have sent it. This is for sure going to make him sweat in fear, embarrassment and most importantly he will be blown away with the surprise.

Give him a call hours later and reveal about your mischievous surprise act.
3. Learn some videography
What are you going to do for the rest of your life together?: Have you thought about it? If not then think about it now because it may require in surprising your boyfriend with some token of love on his birthday.
Learn some videography. It is going to help you showcase your future plans in reels. On your boyfriend's birthday you can indeed plan out the whole life together, if not in reality at least in the form of a video.
You might have been thinking how to act out the whole life sequentially in one video. Well it is going to take some effort. No need to worry even if you don't have any kind of creative future plans because you can definitely create some now.
Step 1: Plan your kind of life that you would like to enjoy with him.
Step 2: Arrange the activities sequentially right from the current stage of your relationship to the imaginary ones leading to the old age days together. A sweet one indeed.
Step 3: Get two of your friends to help you in acting out.

Step 4: You have to direct them with the appropriate dialogues and acting to create your desired moments
Step 5: Take a camera for shooting and get set go.
Roll, camera and action. Here it starts your shooting. After you get done with all the clips decide on a specific application to edit the clips and to arrange it sequentially. For e.g. starting from the day of proposing in the beginning of your relationship and moving one by one to end with the clip portraying your old age.

It's time now to drop the short film on his mail or on Whatsapp and surprise him with the best gift of his lifetime , your anticipated life ahead with him. It would at no cost fail to bring him into tears. It is one of the best ways to tell him how much he values to you.
4. Sad to happiness surprise
You might be quite confused by thinking what exactly it means. But this is something I did to my girlfriend on her birthday. I just gave that act a title here " sad to happy surprise ".
On my girlfriend's birthday I called her up a day before her birthday and told her that I have planned many things for her and told her everything, so she got excited and was ready for it but I have something different in my mind.
As soon as the clock needle was going to be at 00.00 am. I called her and said that I won't be able to come as I have something very important and i told her that I will call her later.
I knew she got very upset with it. But I had some other plan. Actually, I was waiting outside her apartment and planned many things.
So as the clock needle struck 00.00, I called her and wished her birthday and also opened up that I was joking to prank her.
After that, I told her that everything will be the same as she has planned last night. After knowing this her excitement was on cloud 9. So likewise you can also do something like this to take his excitement to a roller coaster ride.
5. Has he ever seen him carricated?
On his coming birthday you can be the one helping him out in reimagining himself with the carricated version of him.
You can either ask a caricature designer or make one by yourself with some of the popular caricature making apps using one of his photos.Then set out for a stationery outlet to fix the caricature that is prepared either on a wooden or plastic or ply piece carved out in the particular shape of the caricature.
His caricature can indeed make him realize that he too can be a popular cartoon character like one of those that he was crazzy after during his childhood. Funny enough to laugh out loud (LOL) and a cute thing to do for your boyfriend's birthday.
6. Let the video surprise him
This is really awesome. I almost give this idea to everyone as it is really simple and really a good idea as a surprise. What you have to do is call all your boyfriend's friend, family members, relatives, etc. or anyone who is close to him.
You have to ask his close ones to make a very short video for wishing him on his birthday. Try to collect as many video wishes as you can. Then combine all the separately collected video clips into one single video.

If you know any video editing software then it's great as you can make a nice video out of it on your own and if you don't know any software then you can hire any freelance video editor to this job.
After everything is done then it is time for the real fun. On his birthday you can send the video on his WhatsApp number or you can even mail him. Can you imagine how much will be surprised to see all of his close ones in a video, wishing his best birthday?
7. How about publishing a wall magazine?
Ever thought of publishing a magazine and that too a wall featured one? Be the creative you this time and invest in giving a shape to a wall magazine where your boyfriend would be the cover story.
Yes, on this birthday let him enjoy the moment of being the cover story sensation of a magazine. Steps to execute it are as follows.
The first thing you need to do is to think of a theme for the magazine (it can be your boyfriend's hobby, favorite sport, favorite movie, etc)

Distribute the theme to his near and dear ones and ask them to write anything about him in co-relation to the specific given theme


Collect almost 30 to 40 pieces of write ups which can be in any form such as a poem, scribble and quote from his closed ones. You can yourself add a lot. There can be paintings and photos too if not everyone is into writing.

Paste all the collections in one large chart or drawing paper and decorate it

Get the chart paper framed out in a stationery outlet with a transparent glass cover with stylish wooden borders and a hood to hang.

Look for an appropriate place in the party hall to hang the magazine.


Hang it with its hood and cover it with a beautiful curtain until the time of inauguration

Wait for the guests to join.
As he arrives let him uncover the magazine with all the guests joining him to view the most anticipated magazine of his lifetime . This planning would definitely take some time so don't waste time and start working on it to pave the way for the best birthday surprise for your boyfriend.
8. Get the streets with posters
Let me explain it in an exactly opposite way. Let suppose you have your birthday tomorrow and you expect a call from your boyfriend on your birthday.
But surprisingly you don't get a call from him. As soon as you go out for some work or something, you see a poster in your street which says about your birthday. Will you not be surprised to see how this is possible and who did it?
Let's make it a little big. You walked a few more steps and you found one more poster and likewise much more ( step after step, or street after street ). Won't it be surprising to you? I am sure you will be amazed.
So this is what you can do to your boyfriend on his birthday if you really want to surprise him that he can remember for years.
I got this idea from an article. A person in some country did the same thing for her wife. He placed many birthday posters on the street and her wife was amazed.
She got overwhelmed when she got to know that all this was done by his husband. It touched her heart. I am sure if you do something like this your boyfriend will be surprisingly impressed and will feel special for the day.

9. Let the thread surprise him
This is something unique I want to share with you. If you are living together then you must try this one.
What you have to do is decorate a place in your house with all the stuff to give a birthday surprise to your boyfriend with some music, ribbons, some balloons, etc. (do it at night when he remains sleeping ).
Now when everything is ready then you can go to sleep as the surprise is for the morning. Do you know when he wakes up after sleep?
If you know then it is perfect because you have to wake up before him to give him this surprise.
You have to wake up before him silently, then you have to tie a thread on his hand and another end of the thread should reach that place where you have planned all the things and rest I think is clear what will be next.
10. Break-up of the day
Break-up on birthday? Too sad. Have you been going through a phase of minor misunderstandings? Well, take this advantage on his next birthday and break-up with him.
Calm down, it is just for the small surprise for the occasion of his birthday. This is what I did on my girlfriend's birthday few years back. At 1.00 am on the day of her birthday I simply dropped her a message telling her that I no longer want to take our relationship forward. She did try to talk to me back but I was focused on my surprise idea. Poor girl!
The next evening on her birthday I straightly hopped in at her house with her favorite flavored cake and with loads of flowers and cleared it out that the break-up was just a birthday surprise for her listening to what she went bonkered over but could not resist the cake. A little messy but annoyingly beautiful. LOL!
Girls, be a little bold and prank a break-up on his birthday as the surprise of the day that he would hardly ever expect.
11. Have you ever kidnapped anyone?
Kidnap your boyfriend. When? On his birthday. What? Yes, make his birthday a little scary for him this time.
I was myself being kidnapped once by a set of friends of mine only to land at one of my favorite cafes with all of them waiting with that boring fat cake. I was shivering out in fright but that surprise at the end has indeed left an amazing impression in my mind and which is why I suggest you on trying this trick.
Get two or three of your friends to help you in kidnapping him whom he does not recognize. Keep a check on his regular time of going out to work or to college or for any other random purposes.
On the day of his birthday ask your friends to wait for him with a car on his frequented street. Your friends would then follow him and in an ambush would drag him from the back and throw him inside the car only to kidnap him to get the most terrified surprise of his lifetime.
Wait for your kidnapped man to be brought down to you with all his favorite things such as the pastry that he loves the most or the flower type that he adores. He may get a little angry over the prank but for sure would easily calm down after receiving such an overwhelming surprise welcomed with some hugs from you.
Are you ready to be the Miss Kidnaper?
12. Quiz drops from the trees
Sounds pretty weird. But can be one of the most creative birthday surprise ideas for boyfriend that can be executed out to surprise him on his special day of birth.
Never seen a tree asking questions or a backyard full of questions? You can actually make every tree at your boyfriend's backyard play the quiz game with him on his birthday. Still can't get?
Late at night when your boyfriend would be dreaming of his birthday party you need to sneak in to his campus and then into his backyard. Don't forget to be ready with a big thread wheel and some chits with questions on it. The questions can be random ones. It can be something to do with his relationships, work, secret desires and even to the silliest of questions such as guesing of the tree names and their year of planting. It would blow his mind off if the trees were planted years ago by his grandfather. Too funny.
Then hang the chits with the thread on to the lowest branch of the trees.
Worried if he won't take notice of the surprise being planned and all your efforts going to waste?
Don't worry, there are windows in the house giving view to his backyard that may catch his attention to check the trees looking so different.
He would for sure be surprised and scared too since there would be no one else in the backyard. Who that person would be to attach silly questions and making him nuts on his birthday?A thief? A stalker?
It is you, the sneaker, his girlfriend.
So later in the day when he would narrate this scary surprise, laugh out to him saying that it is you who made him crazy over that silly little quiz surprise. Don't be sad if he makes angry faces for a while. After all it is his birthday.
13. Pranky Cop For the Day, I am Sure You want to try it
Does he fear of being interrogated by cops and be dragged down to the police station? Well then this can be your chance to take the opportunity to scare him and then to end it on a surprising note wishing him "Happy Birthday".
Ring him up on his number and pretend to be that weird cop asking him to open the door for some heated interrogation regarding a case (quite funny since cops don't call you before coming to your house, but you don't have any other way to scare him). And here he is, if he opens the door for that cop only to be in your arms being wished right at his door.
Or in other way you can ask some of your friends whom he does not recognize and direct them to act like cops and to drag him to the police station but the route changes to take him to the location of celebration where he is awaited by you with loads of birthday kisses.

Involves some effort to plan this out but truly an exciting birthday surprise idea for boyfriend.
14. Play the game of chains/ Have You Heard of Chain Game Before
Be the lady under the chains or the lady with the chains to treat him as per his wish. It sounds a little naughty but can indeed prove to be one of the best ways to surprise him on his birthday. It is to let him live his fantasy on his birthday.
It is not required to have your special room to play the game of bondage. It can be done right in your bedroom with a few stuff that would either help you to kneel down in front of him to treat him or to enjoy being dominated by his mistress.
15. Get the wall painted
Yes, be the painter this time and paint his wall on his birthday.
On this birthday of his don't let the opportunity to showcase the creative side in you. Buy yourself some colourful paints and manage somehow to get into his room when he would be out at work or in college.
Take a full wall to throw the paints and paint out his face and later in the day when he comes back let him stay guessing the painter with extreme talent.
It is one of the happening creative birthday ideas for boyfriends that you cannot miss to make use of it.
16. Bake that special cake
Cakes would never cease to be out of birthday scenes. There have been the introduction of several baking modes that you can try to bake that cake of his style and the one that suits his temperament. Get the topping ready to decorate it to the best.
For example, if he is an architect, design the cake or get it designed with the most suitable cake decor pattern that would define his architect temperament. The decor pieces of things such as a scale, a measuring tape made out of chocolate or vanilla chips can be placed on the cake's top to add to get the vibe of his profession.

This can truly be one of the special surprises for boyfriend's birthday that can be planned with ease.
This would surely prove to be one of the most interesting things to do for your boyfriend's birthday.
17. Get your wardrobes swapped
I still remember the last time when one of my friends had organized a couples' gathering on her boyfriend's birthday by putting on the theme of swapped wardrobe. I was a little embarrassed when me and my girlfriend had to enter the party room with each other's clothes on. But it proved to be a surprise for the birthday man since at first could not recognize any of us and secondly nor did he expect that he would be made to do the same. Poor boy!
Well, for your boyfriend's next birthday you too can try this out by inviting all his friends with their cross dressed mode to wish him 'happy birthday' and then force him to swap clothes with you to make his birthday the most jovial one.
Keep it silent or else he may turn out to be missing out in shy to avoid the mischief.
18. Into the dark woods
Ohh that may be a little scary. Fight fear this time and plan out jungle surprise for your boyfriend. Plan out a game or some drinks in the deep forest.

You can add more spice to the plan by doing something like ringing up on his phone and telling him that you are lost in the forest and calling him up to take you out. Please don't forget to mention a specific point or area or he will be lost on his birthday. Sad.
When he reaches start your game of hide and seek. Keep calling from behind the trees and let him find you in the deep forests alone. But do keep a watch on the forest too or you may end up being on the jungle trap ending up with the worst nightmare.
Now when you think that it is now time for you to end this spooky game and stop him from getting panic, just jump out right there in front of him and wish him his best birthday.
Be careful, he may go nuts over your scary surprise trick but would not dare duelling with you after this surprise. It is one of the smart birthday surprise ideas for him that you can use to make his birthday a little thrilling.
19. Collect some notes for him
Which notes? What type of notes to collect? And how notes are going to surprise him? Well, with this simple surprise trick he can be surprised by the notes that you will collect for him.
Sounds difficult?
Here it it. All you have to do is to collect message notes delivering either love or blessing from his dear ones and family members and relatives and lot others. You can add your's one too. Well to carry this out you will have to encourage his family and friends to write small pieces of messages which you can collect and secretly keep it together in a place that he frequents the most. It can be his table, his car or maybe under his pillow.
You cannot imagine how surprised he would be to receive that whole lot of paper bits bringing to him the blessing and wishes from his near and dear ones. I know you are struck with goose bumps.
20. Get on your naughty nerves
Have been thinking of doing something extraordinary on his birthday and still can't strike one. Don't worry. Try out a whole different way of surprising him. This time try to bring out that naughty crave in you to surprise your boyfriend.
Things you can do to make it naughty are such as playing some naughty seducing game to engage him into doing something naughty for you as well or you can try some strip games. You can get yourself dressed up in a way that he has never seen you in before or make it more spicy with the handcuffs.

Get ready to make the birthday surprise as much naughty as possible.
21. Welcome the Joker
An intense movie it was and couldn't take it out for days after watching it.
Well it was my girlfriend's birthday knocking at the door and I was just not being able to plan anything with the Joker buzz on my head. She too was not any less than me started researching on the character more.
Well, at the nick of time Joker proved out to be the saviour. Seeing her so engrossed into the character I finally decided to surprise her with her favorite character. Bought a set of joker costume and got my face painted and knocked at her door right at midnight.

She almost fainted and I had to remove my clown costume and wished her 'Happy Birthday'. Thrilling !
Well you can try this trick to thrill your boyfriend if you are still in the maze thinking what to do for your boyfriend on his birthday. Welcome the Joker and add some laughter on his special day.
22. Be the masseur for the day
Nothing can be as relaxing as a hot massage that would remove all the stress. Well, everyone might have received that pleasure of the massage but to give one is something that might have not been tried by many.

So what are you waiting for. This birthday allow him to enjoy the best hot massage from his girlfriend. Yes, be his masseur for the day and make his birthday the most relaxing and memorable. You too would enjoy the art of giving him the pleasure with those hot oils and the alluring palm moves on his body.
Check out some tutorials to learn some special massage techniques to make it perfect.
A
cute thing to do
for your boyfriend's birthday.
23. A walk by the beach at midnight
It is your boyfriend's birthday at midnight and you did not get enough time to plan something unique? Well, there is no need for that. If you stay just a few miles away from the nearest beach don't bother to ask him out for a walk at the beach in the moonlight around midnight so that you don't miss out the opportunity to be the first one to wish him standing right by his side.
24. Gift that naughty present
What could it be? I have got this idea from an experience during my school days. One of my friends was being sent some presents on his birthday from his girlfriend Samara. I was there when he was opening his gifts and I got to witness it.
While he was opening and showing the gifts to me one by one he suddenly found a gift(?) and a message and that made both of us smile. No doubt that he was a little embarrassed in front of me but he was truly surprised by it and loved it.
Isn't it a naughty birthday surprise idea for your boyfriend that you should try. Now don't ask me what was the message, because it was personal. You can also put some naughty, funny messages on it.
25. Join a dance studio
Is your boyfriend one of those who has never let any gathering go without grooving into the music but has never found the time to carry out by taking up some class or so. Well, on the coming birthday of his you have the opportunity to groove and dive into some alluring moves along with him.
There are a number of dance forms that invite couples and Bachata and Salsa cannot be missed out in this case. It can indeed be one of the best surprise birthday ideas for him to take him to a dance studio specializing in couple dances like Bachata, salsa and a lot more of the kind.
If it is possible you can continue with the class and if not you can at least take out some minutes to follow the steps together for a day.
26. The surprise party
Yes, it indeed sounds quite conventional but you can give it a try with no doubt. I know it is a most common surprise idea, but it is just a reminder that you can also consider.
You can call up his friends and relatives and arrange a party eithert at his house or at any other place and call him up to see you at the location. But he would definitely be mesmerized to see a crowd of his dear ones throwing best wishes upon him.
I am very happy to serve you with these awesome birthday surprise ideas for your boyfriend. I have invested all my creativity to find out these ideas. I hope you've enjoyed reading and enlightening yourself with these unique birthday surprise ideas. So get along with these amazing surprises and make his day memorable.