Last updated on February 22nd, 2022 at 02:50 am
If you are planning a birthday party then you must be seeking for some birthday party decoration ideas also. So here you will find many ideas that will definitely help you in decorations.
Well…no specifications of age, I see!! Let's see then…turn the tide and let it flow by itself…be it your toddler or your rebellious teen or it is for any mature person; it is bound to be always tricky- Why you say?
 Well, of course, it's the need to ensure that his/her birthday party is a huge success amongst his/her peers, so that 's/he wouldn't lose face' in front of them. Well, of course there is going to be an extreme amount of nitpickiness about everything you have arranged so far, right down from the decorations to the festoons.
But what matters the most is you need to ensure you have set up the best day ever for you child, or ensuring your 'teenage offspring' stays high up on the 'popularity poll', so to speak! So, you have to take extra measures to size up everything in the perfect order, and not just the gender and age group criteria, because who knows if your child turns out to be a tomboy, or vice-versa!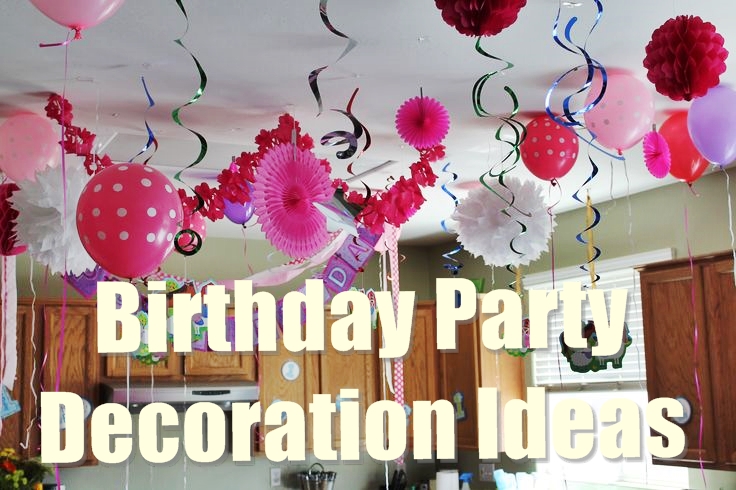 Party Decoration ideas for Birthday Occasion
So, whatever it is…even if it's a well-established fact that house parties are for toddlers; with this list, you are surely going to be relieved of this surmounting challenge! So, here are the top 10 birthday decoration ideas in order.
 1. Adding unique decorations
Using warmer colors for the occasion is always appropriate, ranging from red and white stripes with a contrasting bluish background.
Just look up for some creative centerpiece for the occasion (Pinterest, anyone?) for the tables and the carpets, or lanterns on the wall, and there you have it! You can always add a piñata for the occasion, popcorn floating pop-bags or a few carnival treats, and it would surely be a success.
2. Personalized Birthday Banners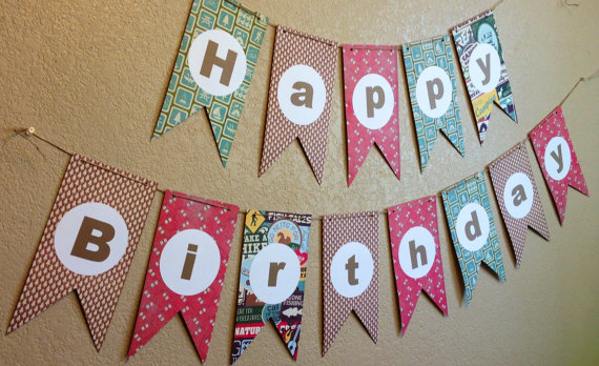 Add the primary highlight of the party, with just an adjacent addition of your very own HAPPY BIRTHDAY party banner for your 'baby girl'. (yeah…its gonna be a love hate thing!) This would easily make for a lasting impression on the people who are in attendance.
Just make sure that you have added some personalized gift tags for each person(Hogwarts House bookmarks, if your child is a Harry Potter fan), and that will please his/her the most!
3. Neon Glow in the Background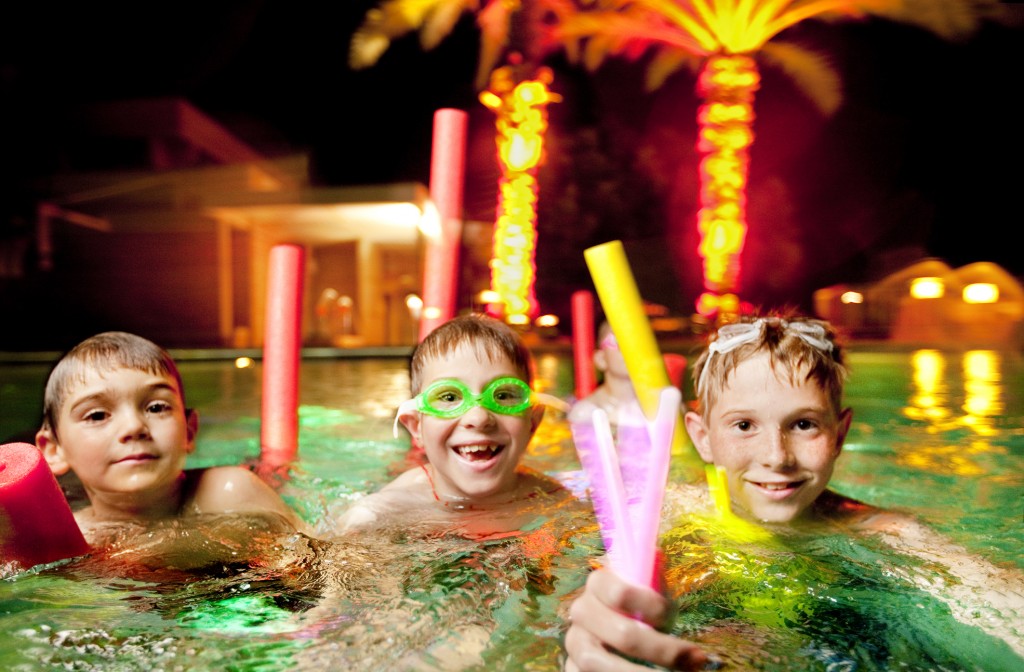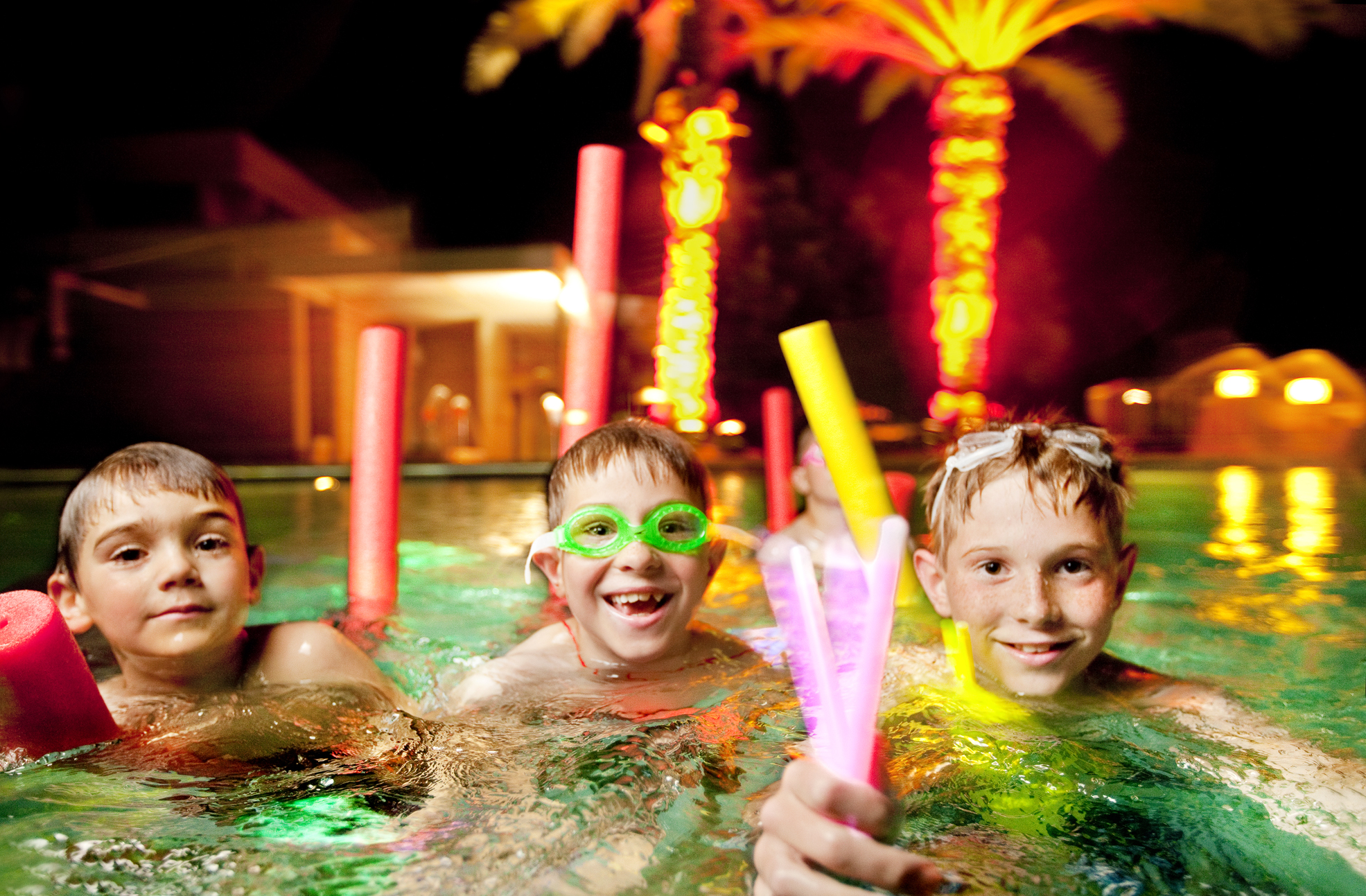 Infusing a constant neon-glow using various patterned lampshades would be perfect for a birthday decoration idea that deliberately attempts to invoke the mysteriousness of it, especially if the party theme is something gothic or noir in nature.
This would perfectly mirror your child's initiation into mature days to come (or better yet, embody his conflicting emotions out in the open)! Just take hold of the old black lights, and swap them in place of the party lights, in case you really want to go for something that is really awesome, which would foreground the adventures to come….
4. Stick-around garlands as a part of confetti and festoons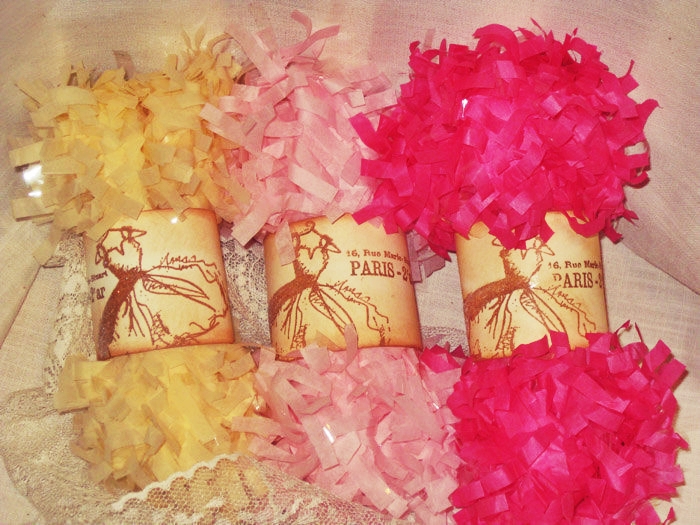 Well…no one said that this was a strictly party décor list for children! Here, we can actually add stick-around garlands across the room, just to spell out the message (in a really tacky, but adorable way, so to speak!).
Moreover, adding your very own private messages for your loved one (in personal code) or on one's own accord using singular letters to fill out the blank canvas in the walls, is also one of the best idea to decorate the room, on a short notice.
5. Life-size cardboard cutouts
So, who wouldn't want Anna and Elsa on their guest list? Who wouldn't want a bunch of minions to stand witness to the festivities in your party? Maybe it goes a bit more than your budget for now, to spend on costumed people at least.
But who is to say if you go for a life sized cardboard cutout, stationed right on your doorstep, to welcome your guests in or getting a terrifying life-size T-rex (a shout-out to all the Jurassic fans out here!) in a darkened room, as an elaborate prank for your 'most esteemed guests'. Hopefully, this might turn the enjoyment of your party to a max level.
6. Customized party cup fountain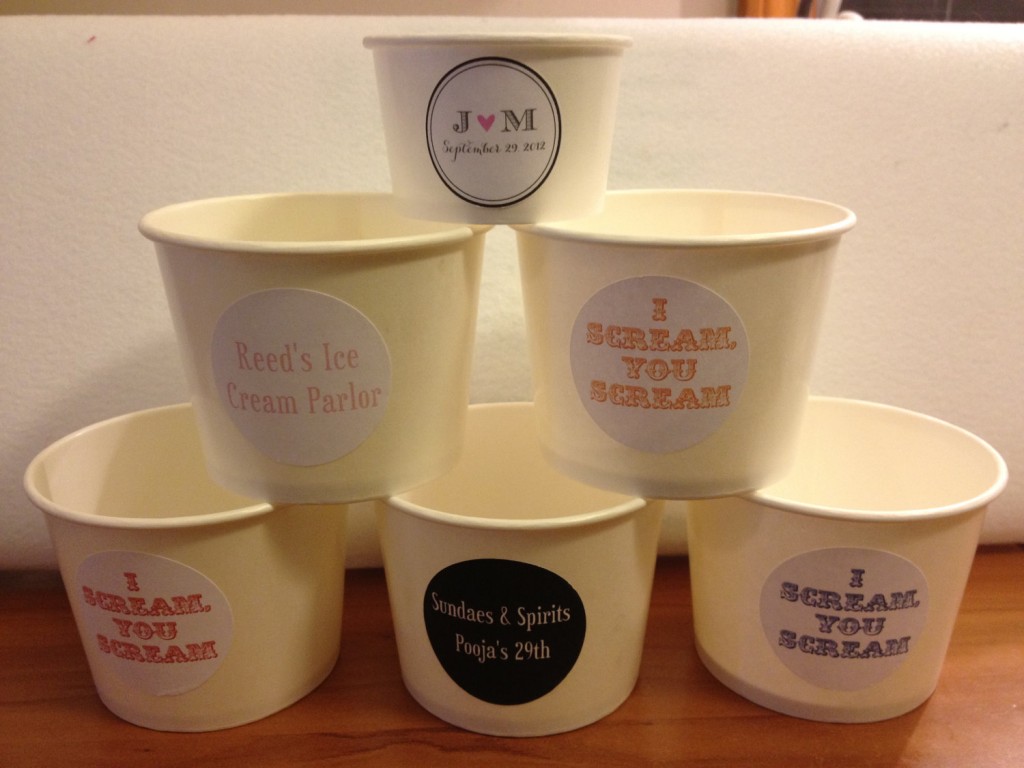 Well, enough of the wealth splurges in the aforementioned points! Sometimes, we do need to get into the affordable ideas…for the common folk (like us)! For now, we surely cannot afford a huge beer fountain now, can we? Now, this does apply to a casual gathering as well, but that doesn't necessarily mean that you cannot add it to one of your fellow workers' birthday party (possibly a surprise party at that!)
So, what can be done in a formal, limited arrangement such as the office space? Well, just get a boatload of plain paper cups (party cups, for his sake!), stack them up like a house of cards, and voila. The drink fountain has come to fruition! Get an assortment of mocktails (mint-cucumber) as refreshments, and thus, most of the supplies for your guests are in order! Let's just hope this pans out.
7. Silky floral party lights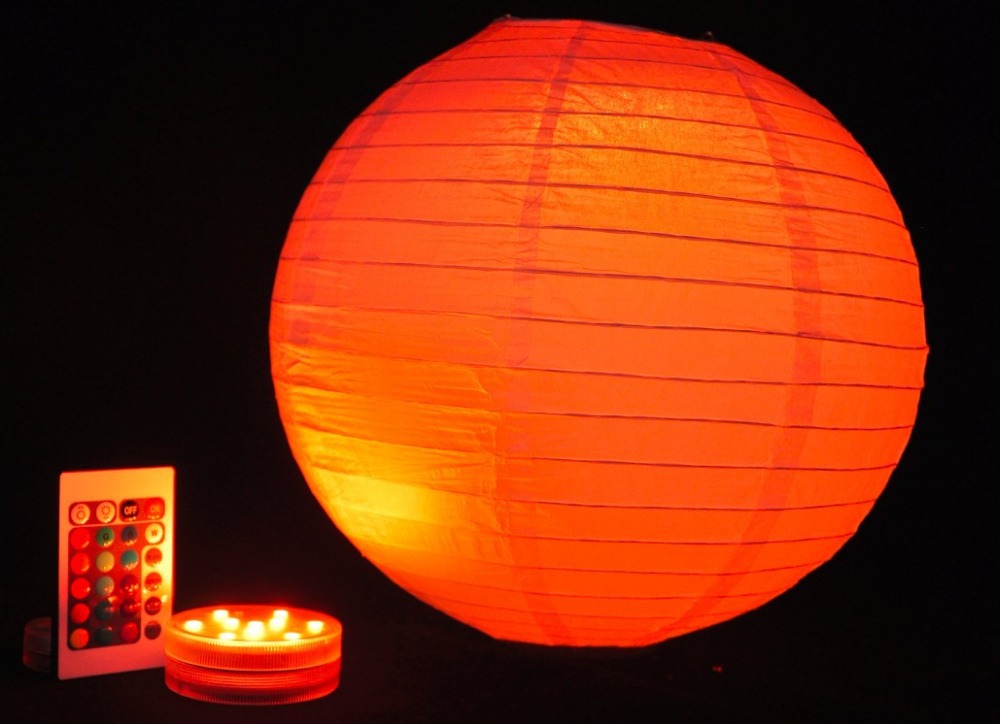 – Oh no no….its not your ordinary fairy (let's just say Diwali for the sake of a generic statement) lights! What we seem to be aiming for is a touch of the flaming vines, whilst keeping the spirit of holiday lights intact.
With just a bunch of faux-flower vines (vote for silk poppies), you could almost light them up at any time, be it night or day! By just stacking the petals right from the largest to the smallest one on to the base, you can easily layer it multiple times, so as to accentuate its dazzling effect.
With its enchanting appeal, it would just look like a Disney magical set, coming to life in the midst of your living spaces!
8. Broadway themed playbills
Now is the time to jive up your very own collection of the upbeat show tunes from the classic musicals, in the likes of Dancing Queen (Mama Mia!), Footloose (Footloose) and Oklahoma (Oklahoma).
Yet, we need to bring in the whole package, for it would be a sin with just vintage playbills at hand- get a list of production scripts printed for a part of the graphic wall décor, and couple it up with red curtains!
Ask the guests to dress up as their favorite characters, following which a voting poll might be cast on the best costume- this way everyone will feel involved as part of the show! So, employ this theme and make it a part of the memorable experiences of your life.
9. Picturesque collage down the memory lane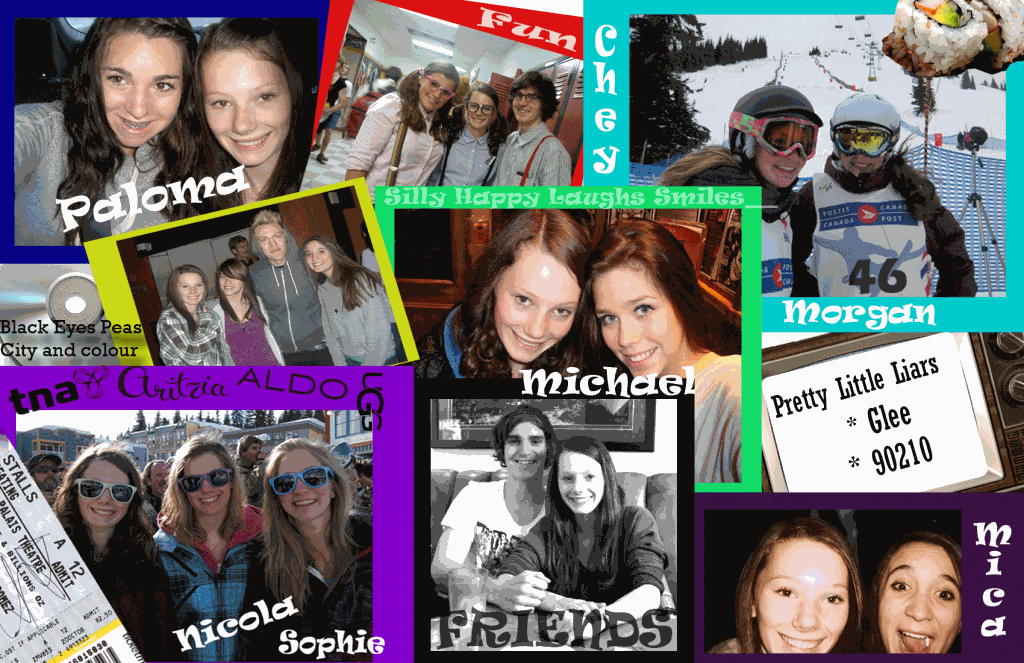 Nostalgia seeping in through special occasions can be a great thing! Once it works out well, you can have no qualms about, for it is seeping with everything personalized between you and your guests (who would preferably, be in this case, be your close friends- probably back at college)!
You can't deny the special bond between you lot, even though you might be too shy to admit it. Even if it is a small brief list of the guest you have invited, imagine their expressions when you have invited them for your birthday party and lo behold…there is a big, canvas-size collage of photos cataloging you and them in your early youthful days!
Such a strong visual impression would definitely be in various shapes and sizes as they are taped together upon a fixed frame, with familiar montages of the delighted and distinctly excited faces.
Watch the quiet evening pass into meaningful conversations as some of your friends break down in tears and some are utterly jovial over drinks and cocktails, just as they reminisce about the good old days. You know, such snapshots do relatively come cheap, and as such, you have various maneuvering options to post it up on the wall, be it with double-sided tape or just plain glue! It is in fact, just the thought that matters…
10. Party Scrapbook of nostalgic fond memories
This will be a fairly personalized version, and an extension of the previous idea (for lack of a better one at that)! This basically entails a serialized tale of unfolding all of your older pictures, highlighting your encounters with your people.
Of course this seems to sound more like a get-together reunion, rather than a birthday party highlighting just you, and everything centering around you! Just bear with us for some time, all right? Because this might seem a bit unfamiliar to you…let it be left open like a scrapbook (reminiscent of the school farewell times), for the blank pages have yet left to be filled up.
With the end of an era, you still have the chance to go back to it, gaze upon the scribbled writings as your guests take up the pen and write out new memories, paralleling the old ones! This does not mean that you need to just restrict yourself with an open book; get some new pictures of all of you together, and accumulate it all up into an album…thus, begins a fresh wave of new memories altogether….once again!
I hope you liked these party decoration ideas for birthday. Best of luck for your party and i hope you will now make the best out of it.