Last updated on June 3rd, 2022 at 10:37 pm
A granddaughter is one person who completes the world of her grandparents, bringing happiness, joy, a bundle of love and bringing back the child within. So on her special day the granddads and graany's have their own way of sweet expressions which come in form of messages for her special day which would engrave in her heart making her feel loved.
Birthday Message For Granddaughter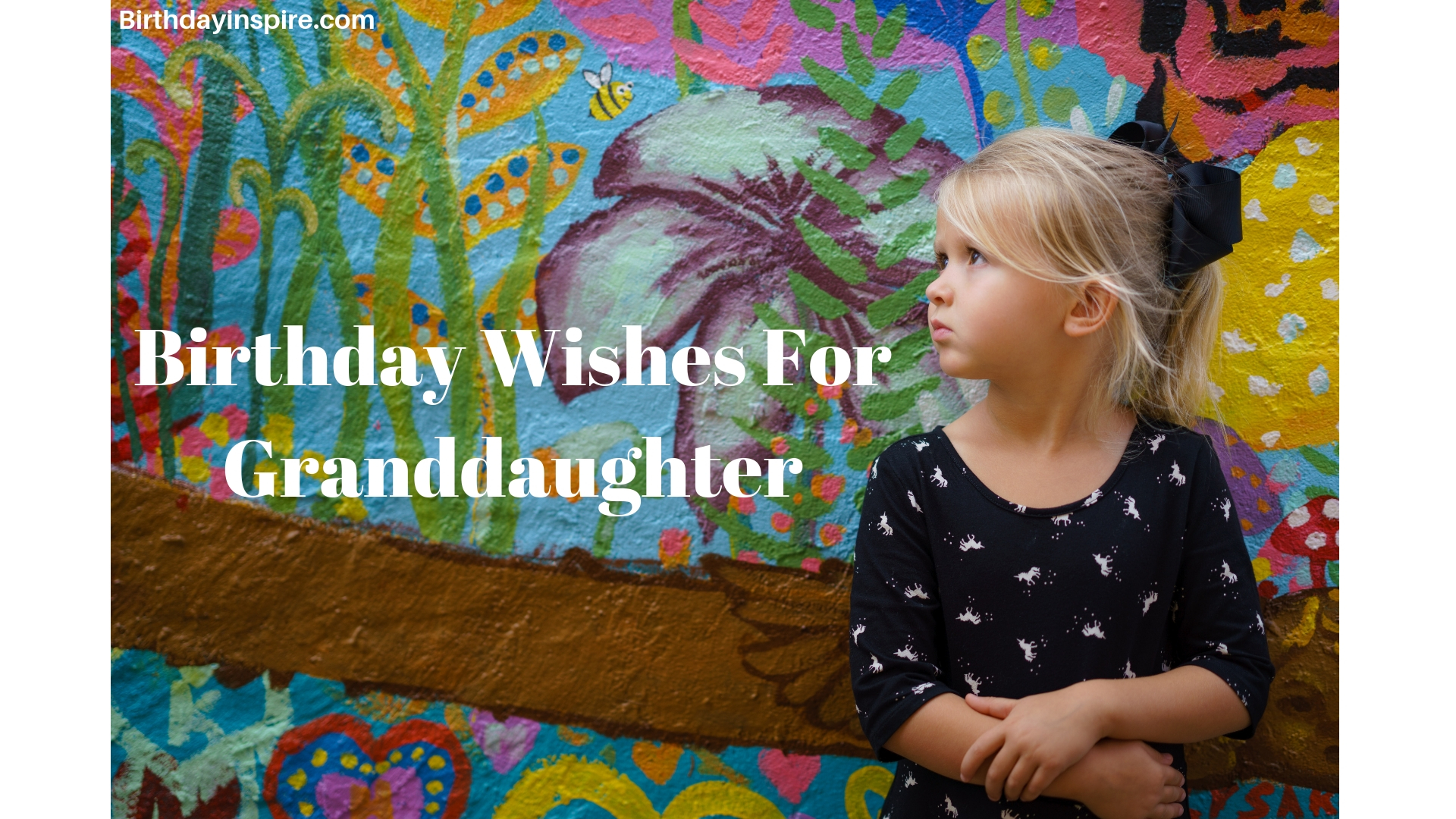 You are the bundle of joy who brought our childhood days alive, may god bless you on your special day my little angel.
The biggest gift was given to me, a title of a grand dad the day you were born, and since then you have been the universe for me. So wishing you loads of happiness and joy my little doll.
Having a little cute granddaughter like you life becomes more meaningful and exciting to live with. So keep touching more hearts and wishing you the best in life ahead.
The moment your mom placed you in my arms, i could see her replica in you, so here's your granny wishing you a very happy birthday and an eternal joyous life ahead, my little princess.
Little fair hands with soft fingers and your cute little pink lips when calls us as granny and grand dad it is as if our whole world starts spinning around you and making life worth living. So on your very special day we send you loads of blessings and love.
A granddaughter always brings out the best in everything be it our lives or the moments spent with her, so for you our special angel we wish a grand year ahead and happiness unlimited.
The almighty has his own way to reward you and the best way is to bless with a beautiful and talented granddaughter like you, who has brought so much honor to the family, so on your birthday we wish you more success and a shining starry future.
You are the little nightingale of my life as your sweet voice fills my heart with innumerable symphonies of melodies. Happy birthday my nightingale as your grandad can only say you sing my life on.
Your eyes speak many words of love and happiness and it creates a new world for us as grandparents. So on this special day of yours we wish you a very happy birthday and a wonderful life ahead.
You are just the replica of your mom but with much prettier eyes and a vibrant cute smile, filling love in every heart who sees you. A lovely birthday surprise is waiting for you in your room and from us loads of blessings.
Birthday Wishes For Granddaughter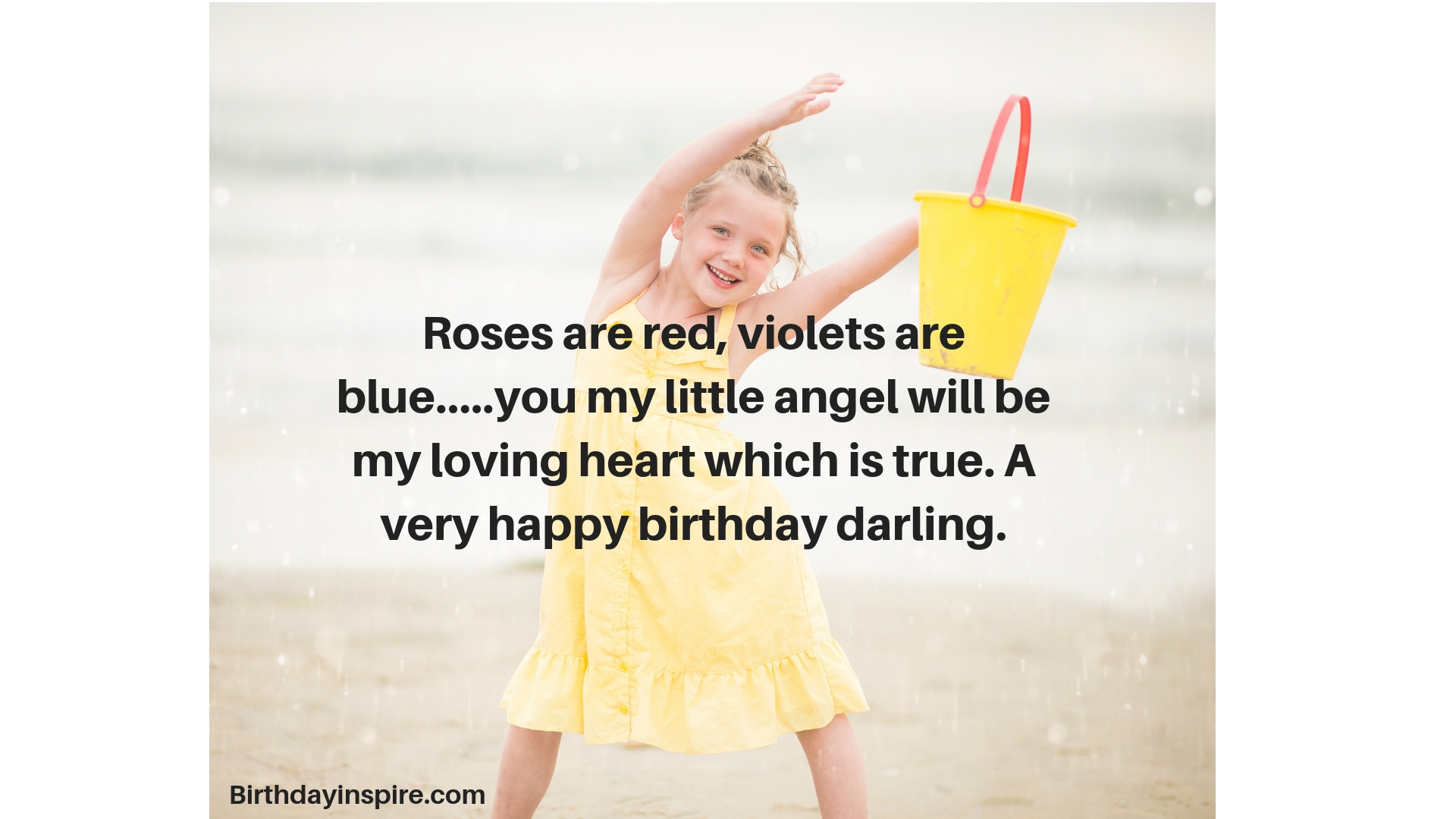 Now you are in your teens so it is the age of excitement and new exploration, so hey hey hey, happy 13th birthday, and guess what you are now going to high school and our suggestion is enjoy to the fullest.
A package full of youthful enthusiasm, creativity and mind-blowing sense of humor, well this is my beautiful granddaughter who turns 18 today. So now the world will be yours to explore and create new bonds and friendships. Just rule the world the way you did our hearts out, a very happy birthday granddaughter.
You look like your mom but you talk like me, yer your innocence comes from your dad yet your wittiness has my touch. So you are a package of our own genes and yer to distinct and beautiful. So on your very special day wishing you a very happy birthday and loads of hugs and kisses from your granny.
Birthdays are always special for all and this year you would be 18, a very special reason to celebrate brilliantly, as now you are going to be officially adult. So happy birthday and just make your own legend following the path you are already on and achieve all your dreams.
Be yourself and genuine, it is not needed to be like others, as being distinct in the crowd is like making your own legend, than following others. Happy birthday my princess and be the beautiful person you are, as we all love your true self.
Roses are red, violets are blue…..you my little angel will be my loving heart which is true. A very happy birthday darling.
Happy Sweet 16 angel, now you will be ruling more hearts. So on your birthday a special tip from your granny, win more hearts and never break anyone heart towards the journey of your youth.
With the sweet little feet you entered our hearts and now after 16 years life without you seems impossible. Wish abundance happiness and success on your 16th birthday, may you rise and shine dear little princess of our lives.
Eternal love and affection, is what we feel for you, and today on your birthday as grandparents we want to usher it all on you. A very happy birthday little girl. May you have a wonderful year ahead and make every minute of your life truly happy and generous.
Happy happy birthday, with the energy you grow and with warm thoughts you enrich making life a living legend. Dearest granddaughter you are thought highly on your very special day by us.
Birthday Greetings for granddaughter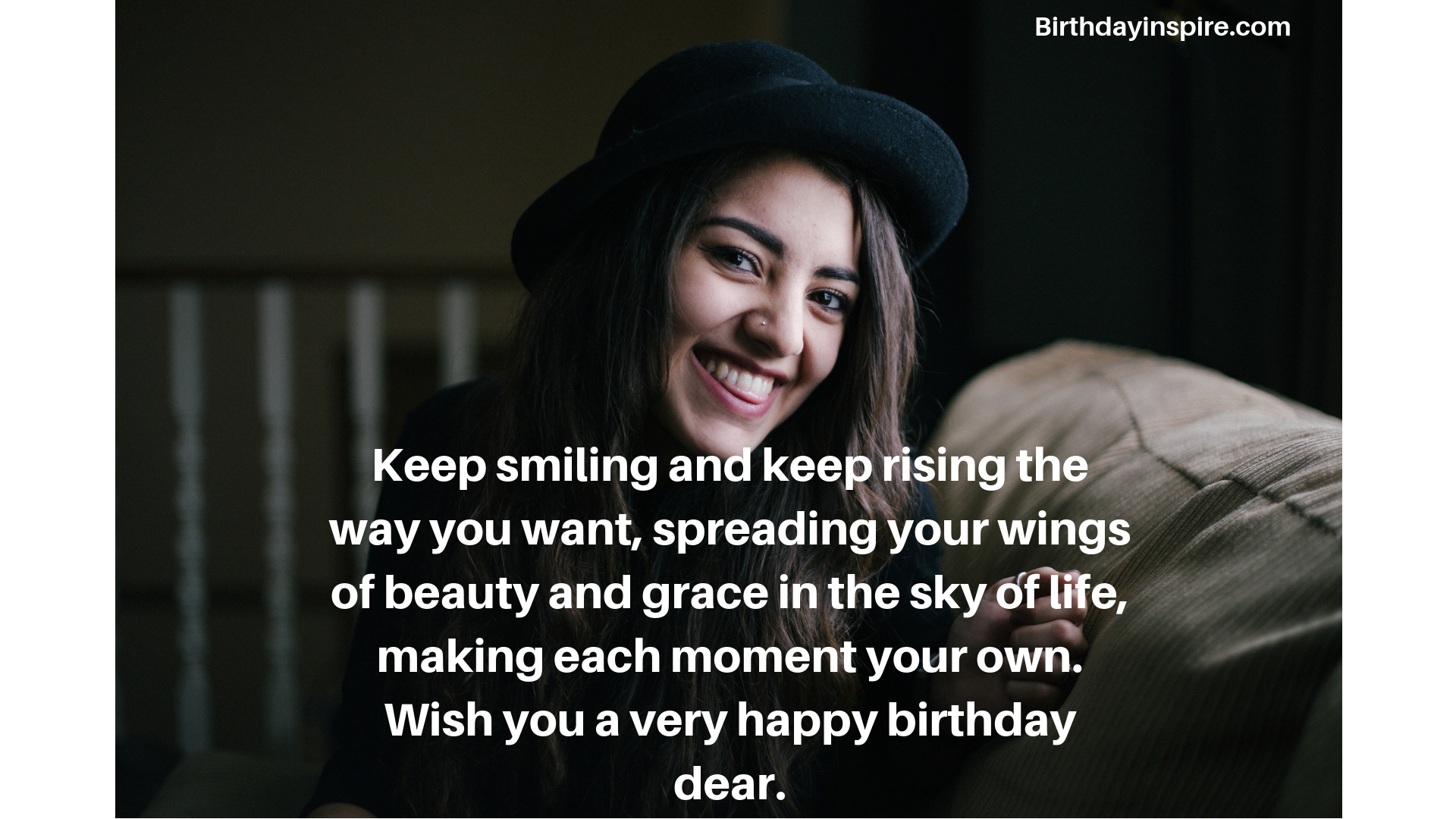 Dear granddaughter, you are loved and adored in tons, and always remember you are the sun of our universe, and we are the planets revolving around you getting the warmth of your love and innocence. Keep growing and shining like the stars, a very happy birthday granddaughter.
God cannot always come to makes lives special, he always sends his best angels to do that. And you are one of best angels who have made all our lives so special, thank you and wish you a very happy birthday our little angel.
Cakes, puddings, chocolates, pizzas, milk shakes are all the menu for your birthday, but our blessings, love, affection and warmth would always be your eternal gift making you realize how much you are loved. Happy birthday little fairly of our fairyland, granny and grandpa loves you to the moon.
A very happy birthday my dear, just go ahead and make your own life and identity, keeping in mind, if the whole world stands against you, me and your granny will always be at your back supporting in all your endeavors.
You are the hope for our future and the love of our hearts, so wishing you a happy 19th birthday.
Keep smiling and keep rising the way you want, spreading your wings of beauty and grace in the sky of life, making each moment your own. Wish you a very happy birthday dear.
Daughters are always the favorite of their parents, but you should know as a granddaughter you are our heartbeat which gives us the beat to live each day. So today on your 20th birthday we wish you a bundle of happiness and victories in your coming life.
Never stop dreaming as following your dreams would always take you more close towards them and help you to achieve them, so just follow your heart and make a legend of your own. Happy birthday from grandpa and grandma.
Happy birthday my fairy princess, you make my life full of joy and surprises each day with your new tactics each day filling my heart to the fullest. Granny loves you a lot.
Granddaughter Birthday Quotes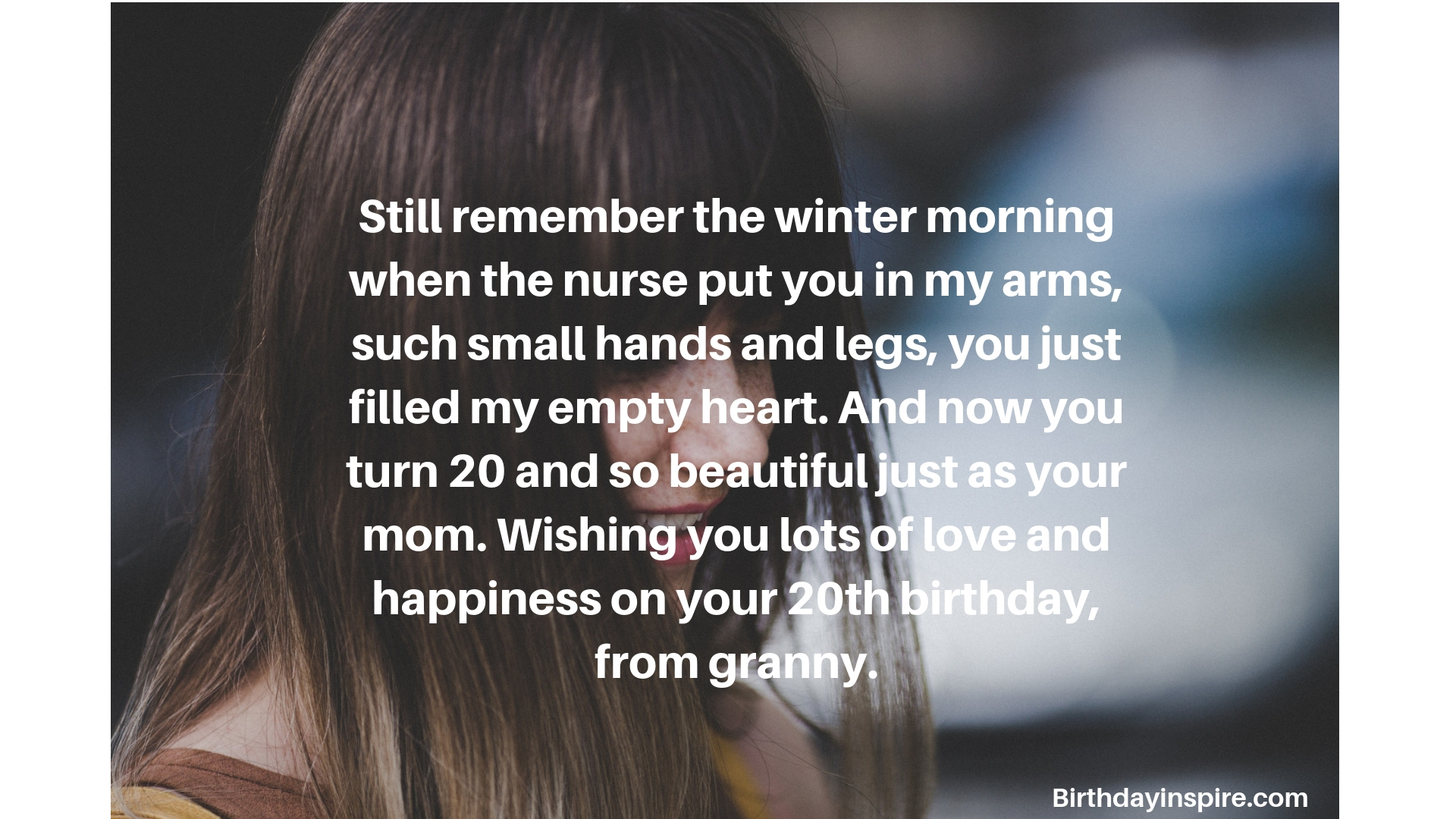 In these years I have seen you growing from a little child to a mature and understanding woman, and today on your 25th birthday I can only wish you more happiness, success, wisdom, peace and lots of love in your life. A very happy birthday to my granddaughter.
The pink dress you wear makes you look like a disney princess and far more beautiful than a barbie doll. So my little princess have a blast on your birthday with your friends and your favorite chocolate cake, which granny baked for you. Happy birthday.
Dear God thank you for sending me your best child as my granddaughter, I could have not asked much than this, so on her birthday I wish more abundance of joy and love in her life. Please bless her with it, amen and happy birthday dear, my little fairy.
Dance your way towards a brilliant symphony of life and make each moment cherishing with smiles and music to go with. Wishing a wonderful birthday and a rocking year ahead.
You bring out the very best in us all whoever are there around you, tes my dear little princess it makes us so warm and proud to get you as our granddaughter. Wishing you a very happy and blessed birthday.
On your 30th birthday my dear child just do not party with your friends but rather have a blast and rule the world. Happy 30th birthday our diva, loads of love from granny and grandpa.
Still remember the winter morning when the nurse put you in my arms, such small hands and legs, you just filled my empty heart. And now you turn 20 and so beautiful just as your mom. Wishing you lots of love and happiness on your 20th birthday, from granny.
Pebble your way out through the clear flowing stream of life and make your own ripples on it touching each life on the way. Wishing you a very happy birthday my little one.
A birthday is always a reminder that you are a year nearer to fulfill your dreams, so happy birthday and may all your dreams become reality.
A warm birthday hug, a sweet kiss, a cherishing blessing and a heart full of love, is our gift to you the barbie doll of our lives, from grandpa and grandma.
I hope you like all these birthday messages for granddaughter. You can edit these messages and also you can use these messages to write on a birthday card.