Last updated on June 3rd, 2022 at 10:35 pm
Younger girls love group activities with their playmates. Board Games, arts and crafts, outdoor activities, creative pursuits is what makes for the world of a 9 year old girl. Small gifts to anything they can use in their daily life, or a learning and educational kit are the best birthday gifts for 9 year old girls. This is the age that is known as the middle childhood. The child is out of their infancy and learning new things.
The age of innocence of the kids who are transforming into younger girls from child, wanting to spend more time with their friends and siblings. They have their own world of imagination, also dealing with peer pressures, learning something each day.
A time of their life when they start getting pocket money to spend on candies, toys, and games. This is the time of shift in the life of a 9 year old. Give presents on her birthday that boost her confidence, creativity, learning, and also add fun to her life.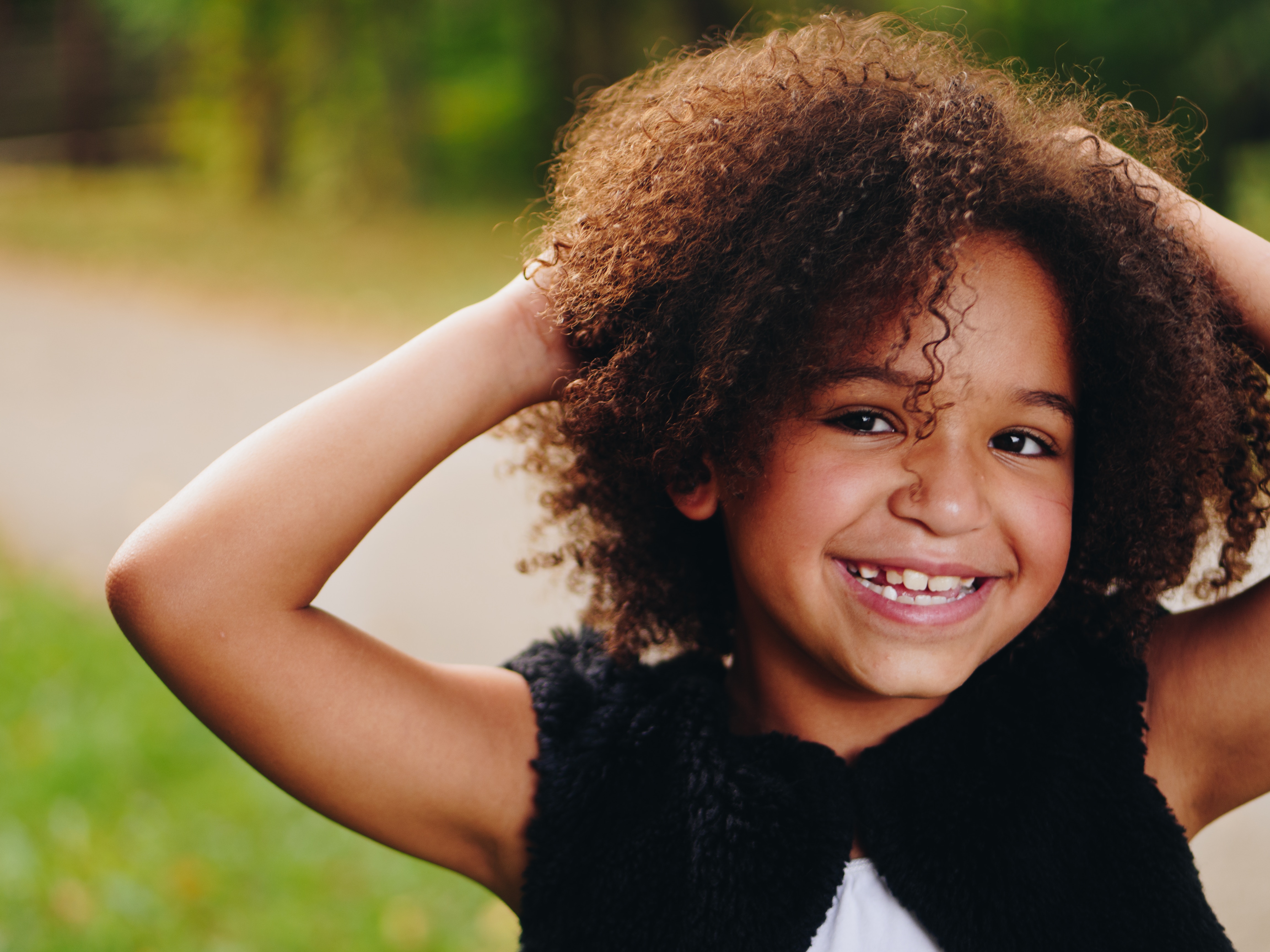 Awesome Birthday Gift Ideas for a 9 Year Old Girl
1. Sand Art Kit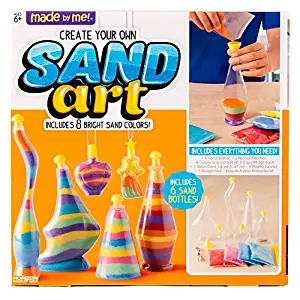 A cool and a creative gift for the 9 year old girl that lets her create layered and colorful designs. With this activity kit your kid can fill the bottles with layers of colorful sand. You play with the colorful layering in your hobby time and create dramatic sand layers.
These are pieces that can be used for decoration as well as making jewellery. Kids at this age love sand art and will enjoy this activity with their playmates.

2. Musical Jewelry Box With Unicorn Print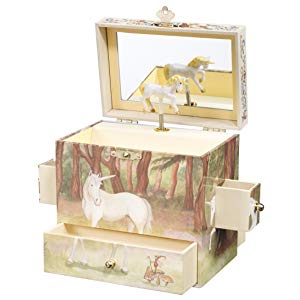 One of the precious gifts for 9 year olds you can give is a musical jewelry box that has the picture of a unicorn in it. Girls love fairytales and cute things.
Your 9 year old will love this gift that has a large drawer at the bottom and a lot of space in the top shelf to store necklaces, hair bands, rings, and all pretty accessories. A personalized gift to decorate her dressing room that she will love to receive on her birthday.

3. Colorful Window Art Kit
Give your little angel this art kit for decorating windows. Kids of that age love coloring activities and decorations and this will be a wonderful gift for the girls of that age.
The kit comes in many colorful patterns and designs that keeps the kid busy with creating designs for the windows. Arts and craft kits are great gift ideas for 9 year old girls. They can use them for parties, holiday projects, and other fun times.

4. Pink Walkie Talkies For Girls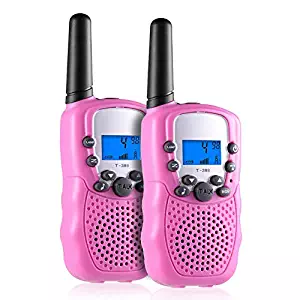 A cute gift for the birthday girl that lets her communicate with her friends and family in an outdoor setting. Carry them along when you go on hikes, treks, and road trips. A fun and a nice way to keep in touch with your near and dear ones that fit in the tiny hands.
It comes with many features like muting the background noise and more. Kids can have fun playing outdoors with their walkie talkies.

5. Charming Journal For 9 Year Olds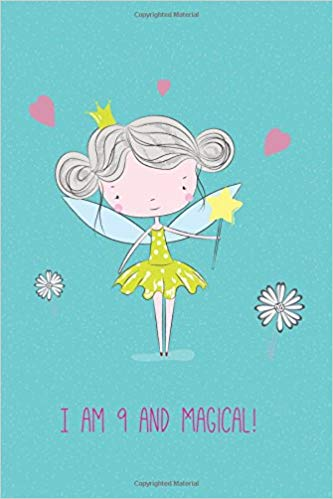 The pretty girl can use this gift as her personal diary and journal and jot down her little secrets, poems, anecdotes, or any stories that she wants to write about.
She can use this diary as a mini scrapbook and make it an interesting memoir of her childhood that she can refer back to in her later years of adulthood. These are the sweet gifts that let her journal all the cute and interesting things at this age.

6. Bracelet Making Kit
Girls of this age enjoy making jewelry in their hobby time. This is one of the charming gift ideas for 9 year old girl. They can learn how to make chic bracelets and gift it to their friends, siblings, and dear ones.
The multicolor gift kit lets them camp at their workstations for many hours having fun with this activity. You can create personalized bracelets along with the kids and bond with them.

7. Talking World Map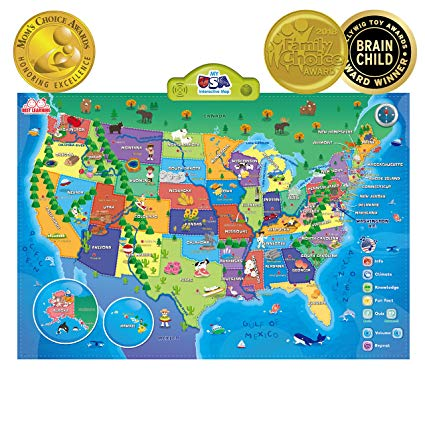 This is one of the great learning gifts that you can give the kid on her birthday. It can also be used as a playmat or be hanged on the wall. This is a fun learning experience for the kids to know about various places in the world.
They can learn fun facts about different places in the world. Learn about the weather patterns, history, trivia, and general knowledge about various places on the planet.

8. Splashy Paper Art Kit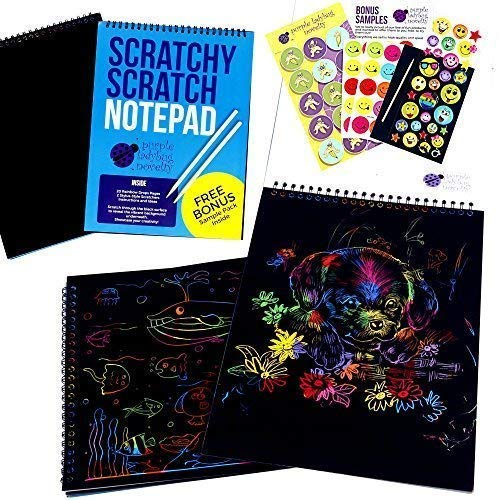 A fun activity during holidays or traveling is paper art. It comes with a scratch paper that keeps the kid entertained throughout the road trip or travel.
A break away from a video game or the internet addiction is the paper art kit that lets her create artworks with the colorful stylus that comes with the kit. A fun activity for the kids that brings out their artistic and creative talents.

9. Gentle And Scented Bath Bombs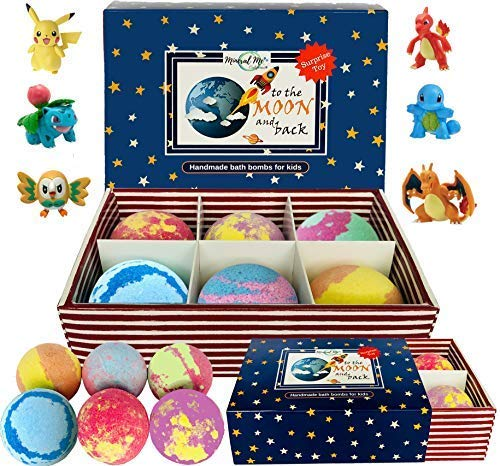 These are scented gifts that are gentle on the skin of the 9 year old girl as they are made with essential oils and shea butter. It makes their bathing time exciting and not a lazy day for taking bath.
A nice gift for your niece or daughter to give on their birthday. Parents can stop grieving about kids not taking bath as this gift motivates even the most stubborn child to enjoy her bathing time everyday.

10. Creative Drawing Stencil Kit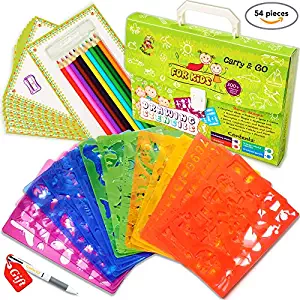 Kids enjoy drawing animal, flowers, and object motifs and coloring them during school as well as their free time. One of the best gifts for 9 year old girl who loves her sketchpens, coloring pads, and other painting items.
The kit comes with color pencils, sharpener, and stencils that foster the creative imagination of the kid. Kids love their coloring activity and spend hours perfecting the creative art. This is the gift that boosts their artistic ability.

11. Hairband Sets With Bows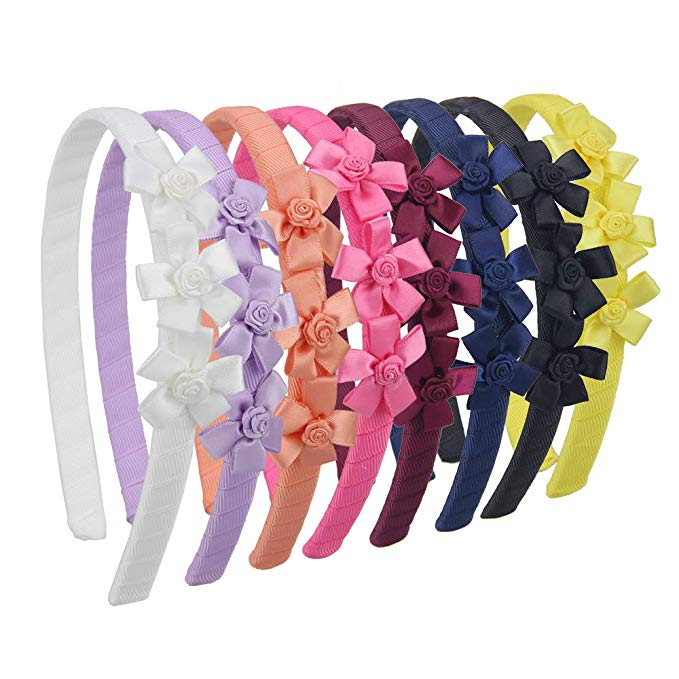 A perfect gift for the 9 year old girl who loves dressing pretty like a princess. The hairband kit comes with different colors that match with most of her outfits. Wear them on party dresses, casual dresses, or when you go outdoors.
A gift that makes your young lasse look pretty like a queen. She can choose from the different color of hair bands depending on her moods and the occasion.

12. Cat Shaped Bag With Squishy Toys
From a range of gifts for 9 year girl, this is an adorable gift that you can give your little girl. She can carry this bag with her on outings and get togethers with friends and family. A bag where she can keep her stationery, makeup, tiny notes, accessories, and her favorite items.
The squishies can be placed in the tubs and the walls. These cute toys are fragile and the kid will love to play with it.

13. Creative Monster Games Collective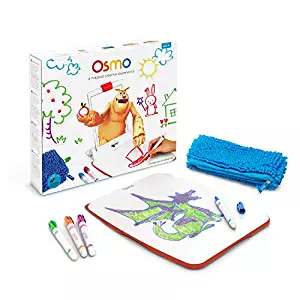 Amongst entertaining gifts for 9 year girl that boosts her creativity, problem solving skills, and imagination with interactive art tools. A board 3D game where the kids can sketch and color them making them look animated.
The kit comes with 4 different game sets where the monster asks you to draw various things. Each time there is a different set of instructions that make it an interactive fun for the kids.

14. Perfume Making Kit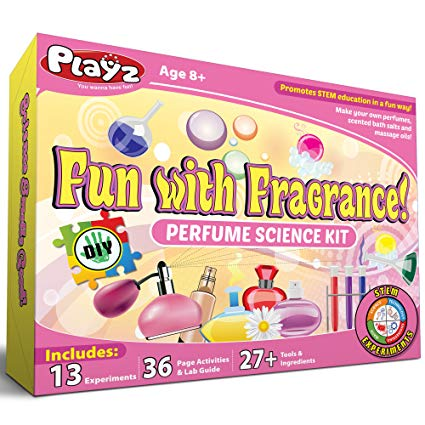 With this mini kit, the little one will learn fun facts of perfume making along with the art and science of perfume making. A fragrant gift to be given to the 9 year old girl who will enjoy making perfumes in different flavors.
She can make perfumes, bath salts, add perfume to her paintings and make a fragrant canvas of time during her free time. An entertaining kit for the holidays and celebrations for the 9 year old kid.

15. Rose Balloons With A 9 Shaped Balloon
Prettiest presents for 9 year old girls are these balloons gifted to them on their birthday. Decorate the birthday of the kid with these rose tinted balloons that come with a special balloon in the shape of the number 9 to mark the celebration.
The come with party supplies that you can use to decoration on her birthday. A thoughtful and a pretty gift for the little girl on her birthday to the party an impressive look.

16. Magnetic Mini Tile Art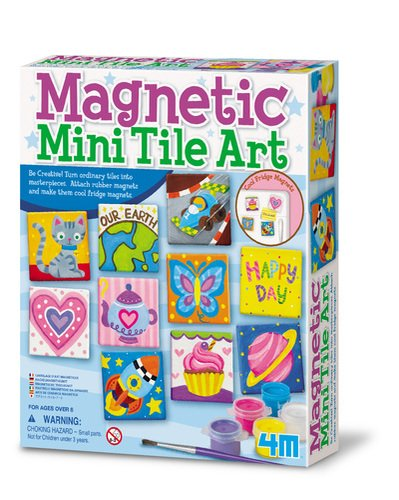 An interesting set of gifts for girls age 9 is this kit of magnetic tile art. They can create magnets with their creativity for the fridge, doors, windows, cupboards, wardrobes, and other items to decorate them.
This is a fun art that the kids love to show their creativity. The kit comes with paint and a brush that lets the child play with their imagination creating beautiful artistic designs on the magnet.

17. Peel-Off Nail Polish Set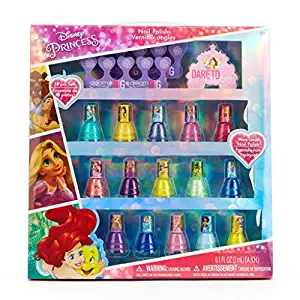 Your little Rapunzel can have her own parlor painting her nails in this glitter non-toxic nail polish that is an easy peel-off. It dries quickly and the kids just like this kind of stuff. This is a pretty gift to give to a 9 year old on her birthday.
She will love spending time experimenting with different nail colors. It comes with a file as well as a toe separator that lets your little one paint her nails without making a mess.

18. Pink and Purple Accessory Set
One of the perfect gifts for nine year old girls is this set of accessories in pretty pink and purple colors. It comes with coin purses where the girls can keep their money, a set of necklace, ponytail holders, bracelets, and rings that are embellished with a princess crown.
A gift for your niece and granddaughter that they will adore and wear them on different occasions.

19. Trendy Glitter Purse For Girls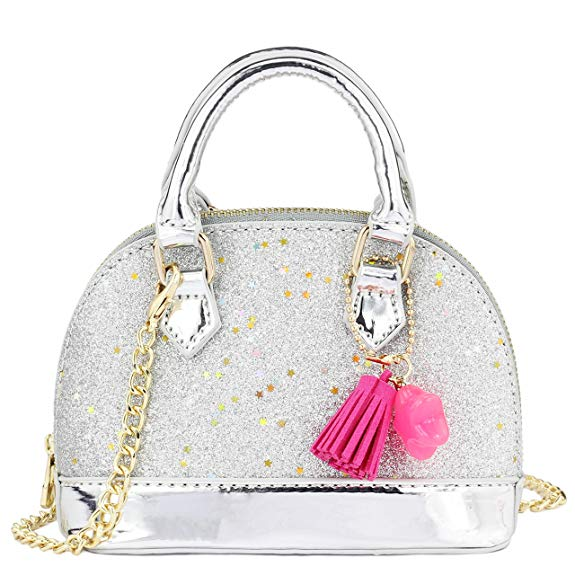 A glamorous and stylish birthday gifts for 9 year old girls is this glitter purse. This is the handbag that makes her look like a fashion queen and be popular amongst her friends.
A handbag with a metallic shoulder strap that lets compliments come your daughter's way. She can take it to the movies or dining out and parties with friends and family. A nice handbag to keep the mini makeup kit, smartphone, and other cool items.

20. Kids Makeup Kit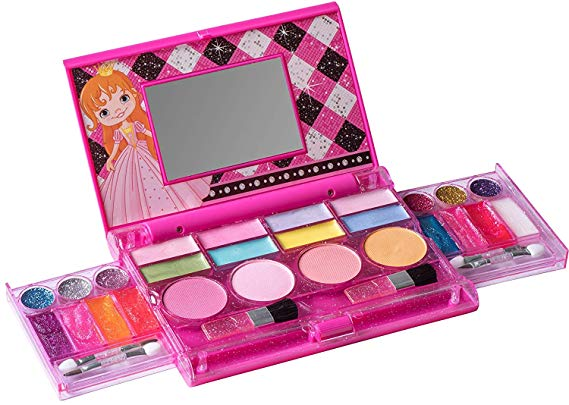 A precious gift that a nine year old girl loves is her makeup kit that has eyeshadows, lip gloss, glitter, a mirror and brushes. A perfect makeup kit with all the makeup options that are non-toxic that she can use on her play dates with her friends.
They can play princess games and have fun applying makeup and getting creative during celebrations and holidays. This beautiful kit comes with drawers that enhance her fine motor skills and makes her an elegant makeup artist.

21. Flower Handbag and Jewelry Set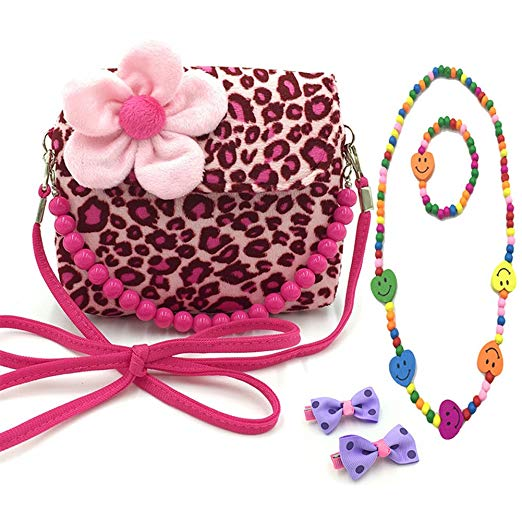 A cute handbag that comes with lace and beaded straps and a floral attachment is a perfect gift for your princess on her birthday. The kit also has a beaded necklace and hair clips she can wear and add to her cuteness.
A lovely gift combo for her birthday that you for the niece, granddaughter, daughter, and friend who is 9 years old. A handbag that she can wear on holidays and weekends when she goes outdoors with family and friends.

22. Hand stamping Jewellery Kit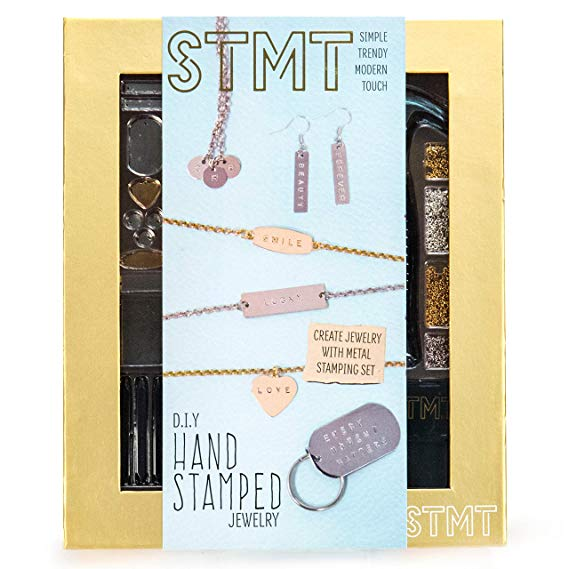 Gift this awesome hand stamping jewelry kit for her birthday when she turns 9 years old. It has all the tools and instructions for metallic stamping on the jewelry. A novelty item and a hobby art that she will love pursuing making jewelry with wordings and motifs etched in the metals.
She will enjoy making earrings, danglers, neckpieces, and other accessories with metallic stamping and gift these personalized items to her friends and family.

23. Unicorn Themed Party Decorations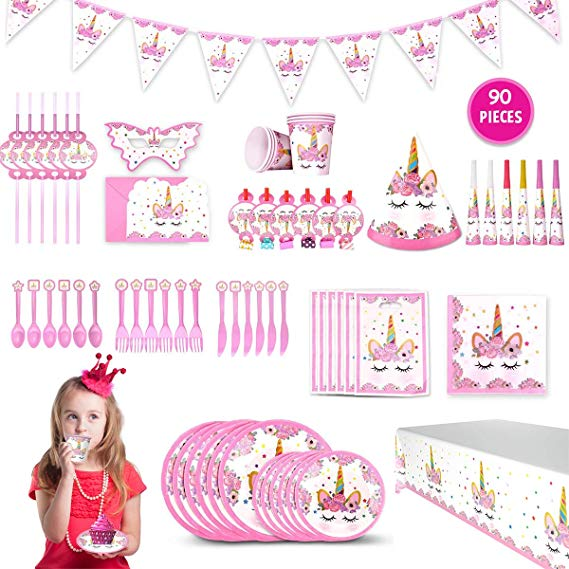 Girls love pink themed decorations that have ponies and unicorns. This is a tasteful and cute gift that you can give to the birthday girl who is turning 9. Party decorations include all party supplies and dinner utensils.
A complete decoration package for the little princess on her birthday to give it an impressive look and make her happy. This all-in-one party decoration package is easy to set up and saves your time from hopping around in different shops for kids birthday party decoration.

24. Nancy Drew Books Set of 5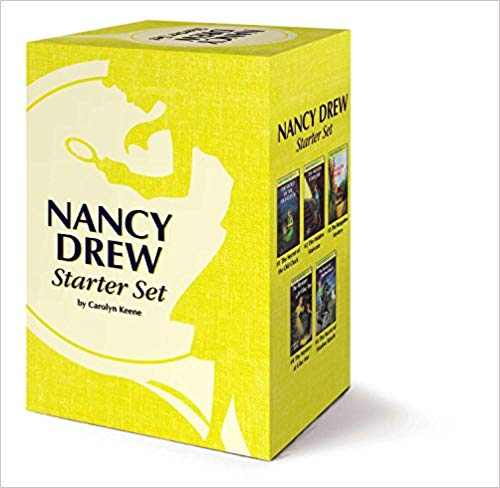 The favorite detective and her adventures are what a 9 year old girl will love reading about. Gift her this set of Nancy Drew books if she loves reading.
A collection of books and stories that the kid might relate to and learn from. It can keep her busy and enjoy reading during travel and holidays. The stories that the 9 year olds will get so glued to that they will not put them down.

25. National Geographic Answers For The Curious Kids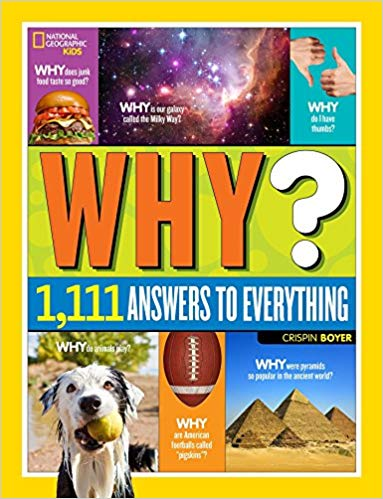 Gift a book of questions and answers to the curious minds that keeps them engaged and enhances their knowledge about many facts across the world. They can read about topics that are serious to fun and trivial topics.
Facts, activities, profiles of explorers, and more, this book is something the 9 year old girl will love apart from her jewelry and makeup. This book is entertaining, hilarious, and also provides information in a fun way.

26. Book of Riddles For Smart kids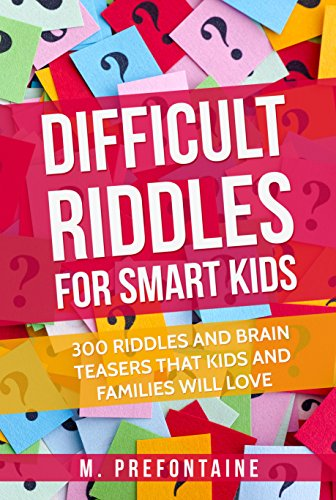 Stump your family and friends with riddles and brain teasers. This is a good book that lets you entertain them during a family time. Arm your family with a host of riddles that brings chuckles and laughter.
A good book that can be given as a birthday gift for the 9 year old girl. The riddles range from easy to difficulty and something that even adults enjoy reading along with the kids.

27. The Knock Knock Joke Books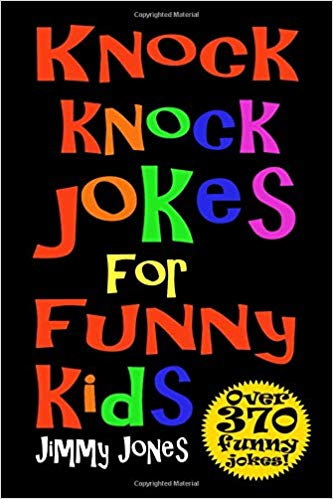 A gift that promises hours of fun and frolic is an awesome gift that you can give to a 9 year old girl on her birthday. Bring family and friends into splits of laughter reciting funny jokes from this book.
A gift that changes the mood of any occasions and makes everyone around giggle. Keep yourself entertained with this book for hours and chin up the mood anytime.

28. Spa Day Kit For The Girls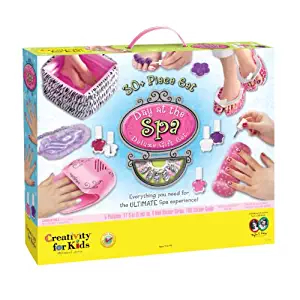 A beautiful gift set for the birthday of your little princess that comes with pedicure and manicure tools. Your little one can throw a spa party and enjoy spa activities with her playmates and have a fun time. Get fabulous manicures and have good time painting nails, and grooming your feet.
A kit that lets you have a gala times with your girlfriends over sleepovers. The girls are sure to have a blast with this spa kit and love painting their nails in color and glitter.

29. Disney Stories Collection For Girls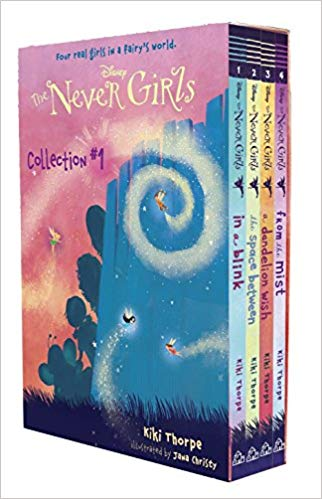 You can never get tired of Disney stories at any age. Everybody loves Disney stories. You can read these collections of stories along with your daughter and bond with her.
These are the collection of Never Girl adventures that the 9 year old girl will love reading and talking about. Stories about fairies, mermaids, and all magical things in the fairyland are what she will adore spending time reading.

30. Origami Paper Folding Kit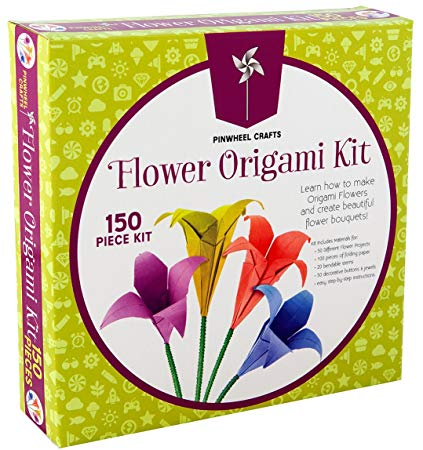 Your princess can learn the paper art of making flowers with the origami kit. This is the awesome gift sets that come with arts and craft supplies to make different kinds of paper flowers.
Your daughter can spend time learning new skills and honing her creative talents with the origami gift kit. Your child can feel accomplished learning the art using multi color folding paper and show-off her skills with pride.

31. Quick Knit Kit For Kids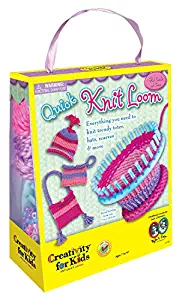 This creative gift kit comes with looming sets and tools to make knitting jewelry and many other knitting projects. Your child can quickly learn to knit a beanie, bracelets, and many other wearable designs with this kit.
It enhances her fine motor skills in knitting, crotectting, and sewing at a tender age. Coordination of patterns, innovative designs, and planning skills are fostered through this arts and crafts gift set.

32. Cookbook For Juniors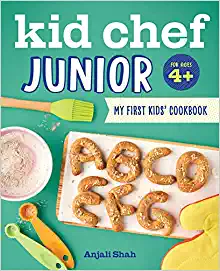 For the daddy's girl who loves to rustle up something in the kitchen, this is the best gift from your daddy that you can receive on your birthday. Learn to make healthy breakfast and meals when you are home alone or having a frolicking time with your friends.
There are easy to hard recipes that a 9 year old girl can cook and show her culinary skills. Make your daddy proud cooking his favourite meal and get some time bonding.

33. Hooded Head Scarf With Pockets and Florals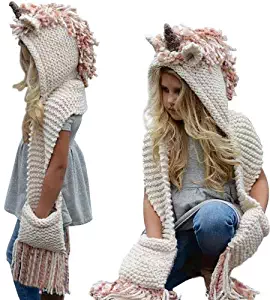 Gift this head scarf with a hood and a pocket that keeps your kid warm during cold seasons and adds to the style element. Your kid can look stylish even in the cold seasons.
For the princess who loves unicorns and fairy creatures, this is the perfect gift to give on her 9th birthday. It comes with a unique design and can be worn on most of the outfits.

34. What Should Danny Do? Interactive Book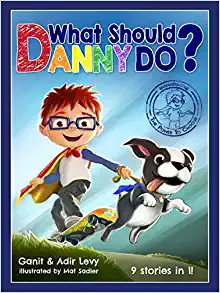 This is a great gift to keep kids engaged during holidays and weekends. An interactive book that empowers kids to make decisions in their own lives. As the kids read through different stories in the book, it will shape their thinking and help them take the right decisions in various situations.
One of the best gifts that the parents will love to have for their children as it improves the social and interpersonal skills of the kids.

35. 3D Pen For Arts And Crafts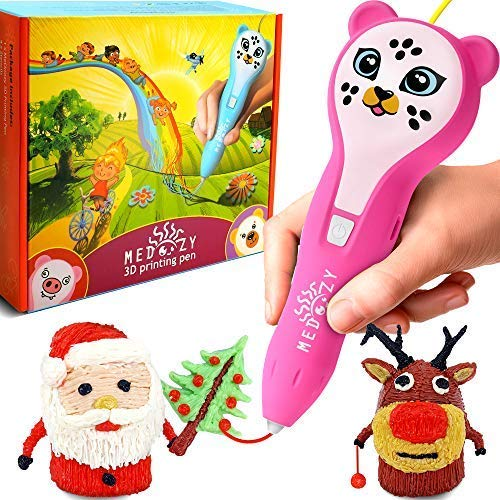 A wonderful choice amongst birthday gifts for 9 year old girls is a pretty looking 3D pen that lets her use her imagination to create 3D art drawing motifs, objects, and designs. A great activity for the kid to create colorful art in various themes and showcase her creativity.
A fantastic gift for the sweet child to create mind-blowing art works and designs. You can participate in this fun activity along with the kids and encourage them to come up with beautiful 3D drawings that can be used as decorative pieces.