Last updated on June 3rd, 2022 at 10:33 pm
In this digital age, boys are exposed to gadgets and are used to smartphones and using technology. You can choose from a list of meaningful and fun birthday gifts for 8 year old boy that lets them boost their skills and abilities and is also a fun activity. These are the kind of gifts that the kids as well as the parents will love as it will let them bond with each other.
These are educational toys, games, stationery, story books, and many more things from a list of items that you can gift an 8 year old on his birthday. Boys at this age love sports and outdoor games.
They will love any sporty gift on their birthday and will fondly remember you for giving this gift. Building blocks, structure making, educational, creative, sports, and logic buildings toys are the best gifts you can give on their birthday.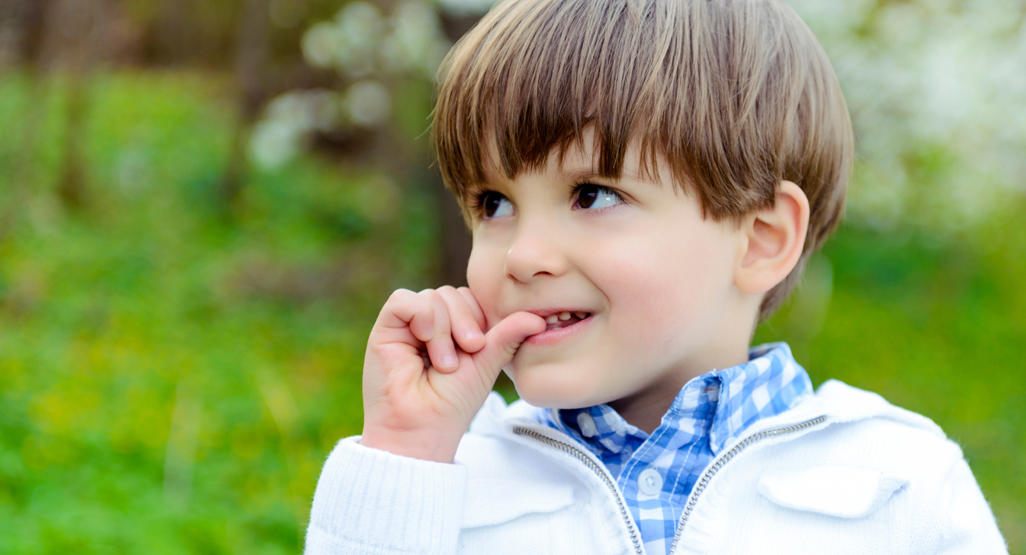 Fun Gifts 8 Year Old Boys
1. Portable Fort Building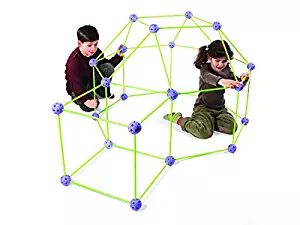 This is a fun game and a collaborative play that boys can play with their playmates. Building fort together is a fun activity that the kids at this age will enjoy doing. One of the cool and constructive gift ideas for 8 year old boy is this stem fort building game that is attached with balls.
It comes in green and purple color that adds some more fun to the activity of building a fort. One of the durable games that the kids will love to play in the long run and not get bored of it.

2. Traffic Jam Logic Game For Kids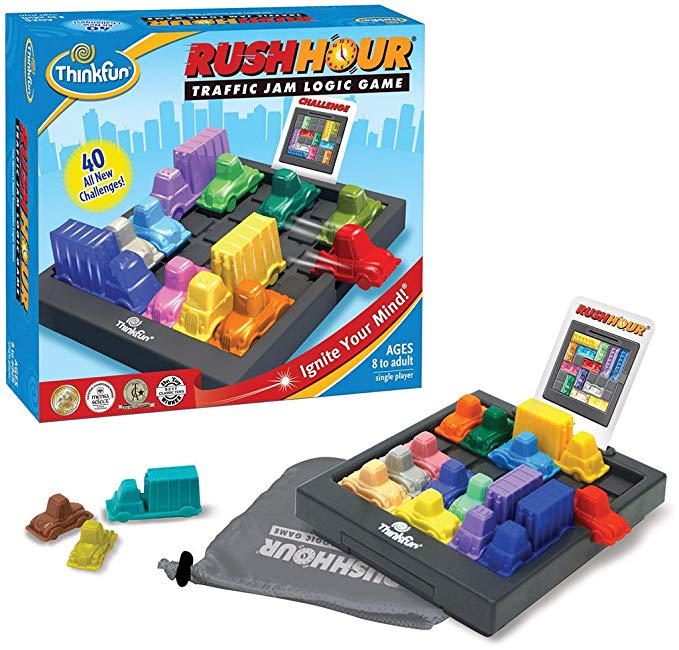 This is a grid game that comes with cars and other components. A cool game to gift an 8 year old that lets them have fun and also develops their planning and reasoning skills.
It has multi-level challenges that the kids will enjoy taking up and boost their brain activity. Boys along with their friends can enjoy playing all the 40 challenges that come with this board game.

3. Baseball Board Game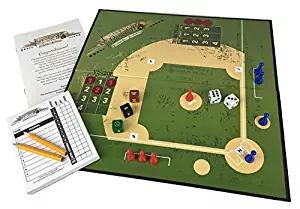 One of the memorable presents for 8 year old boy from grandparents with love. These are the kind of board games kids enjoy playing with their grandparents. Kids can enjoy playing these games at various levels with their family and friends.
The best way to spend time in leisure and spend time bonding and having a good time with friends and family. This is a fast paced game played on a single pitch which requires you to develop a strategy to win.

4. Robot Face Race Board Game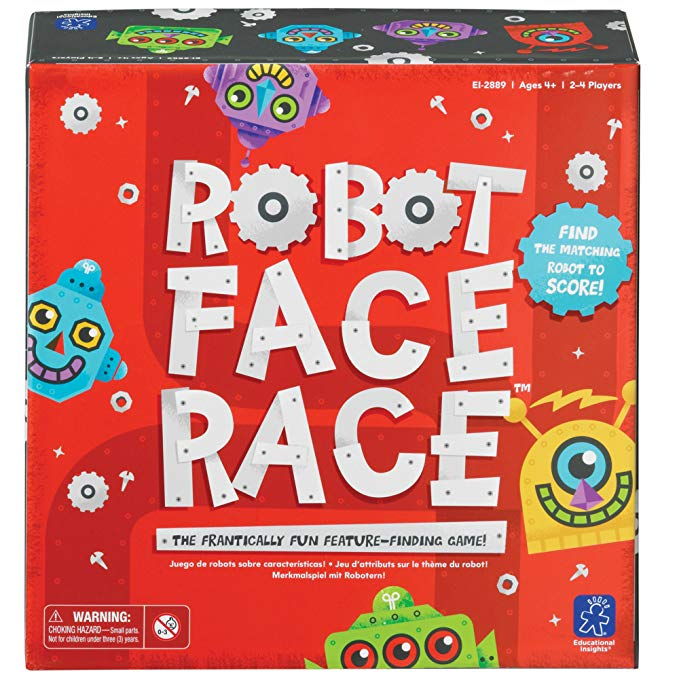 This is an awesome board game that has unique features of robot faces. Kids can build numerous robot bodies with cards that have matching robot faces. This is the game where group activity is fun and can be played continually without a break.
Each player can play their game individually and still have the fun of playing in a group activity. One of the best gifts for 8 year old boy are these board games that keep them engaged and let them develop a lot of mental skills.

5. A Magic Tricks Set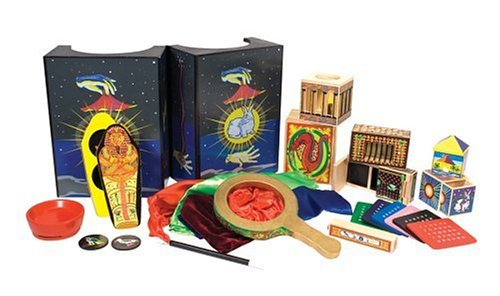 This is a box of a set that comes with 10 magical tricks that the kids can learn. It has silk fabrics, coins, and many magical knick knacks that the magicians use in their magical shows. The younger kid will love playing the magician and show his tricks to his parents and loved ones.
It comes with many instructions on how to perform some popular tricks. Kids will enjoy doing the magic tricks and give a performance. One of the unique gifts for boys age 8 that they will love learning and performing.

6. Target Wheel Game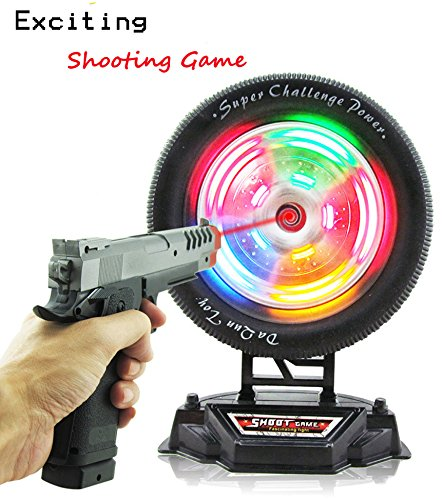 An awesome presents for 8 years old boy that you can give on his birthday. It comes with an infrared gun and a target wheel that has many colors and hues. You can target the wheel with this gun from a distance.
This is a cool and a fun game that tests your focus and boosts your concentration. A nice toy that the kid can aim at and practice shooting the wheel with this infrared gun. This is the spinning wheel where the kid has to target and shoot.

7. Mattel Bounce Off Game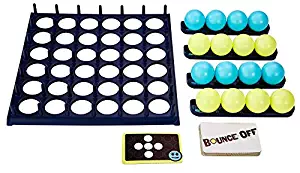 Create patterns with the balls given and race with your playmates as to who will create a better pattern and faster. It comes with 9 challenges that the kids and their playmates can take up. Amongst a cool gifts for 8 yr old boy that develops his dexterity and eye-hand coordination.
A game that people of all age groups can play with these pong balls. It develops their patience and attention for details when they play the bounce off game.

8. Harry Potter Chamber Of Secrets Building Kit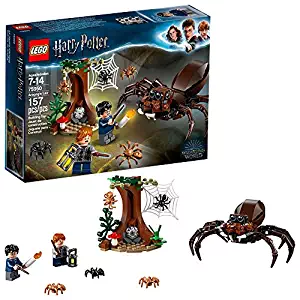 An awesome game that the kid will just love you for gifting. This is the kind of present that a kid any age will look forward to receiving. You can build the world of Harry Potter from this game. It comes with trees, spiderwebs, and many components that give it a real feel of the Harry Potter Cosmos.
Kids will love playing with the wands and other knick knacks that come with this building game. A cool game that is fun to play with and enhances the creative ability of the kids at this age.

9. Gymnastics Challenge Toy Set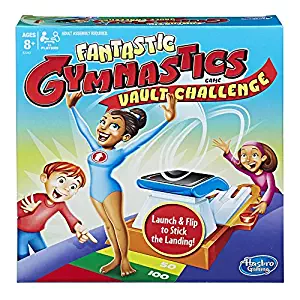 A game that the kids at this age love playing with their friends. A small game that you can take to your school as well as outdoors and play in leisure time. The gymnast jumps high when released from the spring and is fun to watch.
Kid has a good time playing this game as it gives them a lot of joy. An entertaining game that you can also play with your grandparents.

10. Colorful Fold And Fly Airplane Kits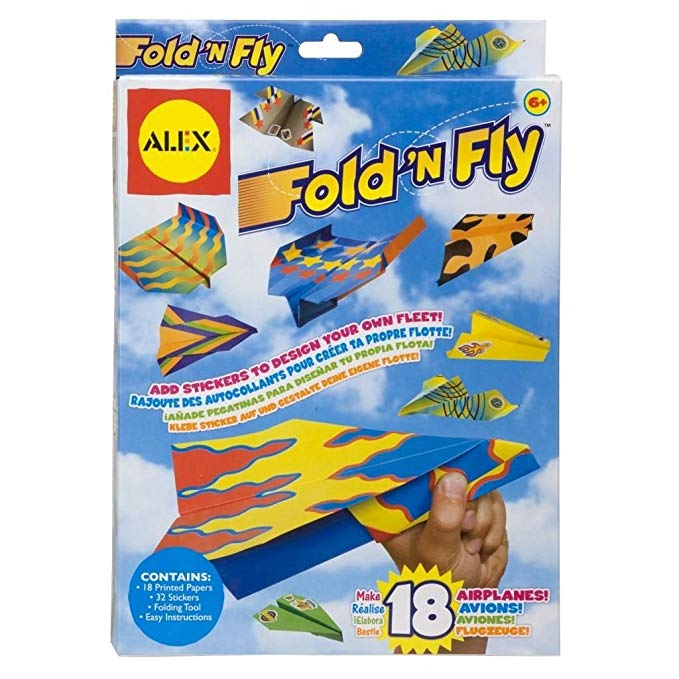 A cool paper craft and a paper plane that the kids enjoy flying. One of the nicest birthday presents that you can give an 8 year old kid are these set of colorful airplanes. It comes with instructions on how to fold the planes and fly them.
A fun activity that the kids love to play in their garden or backyards. It boosts their imagination and they can play with them along with their friends and family.

11. Space Explorers Game Kit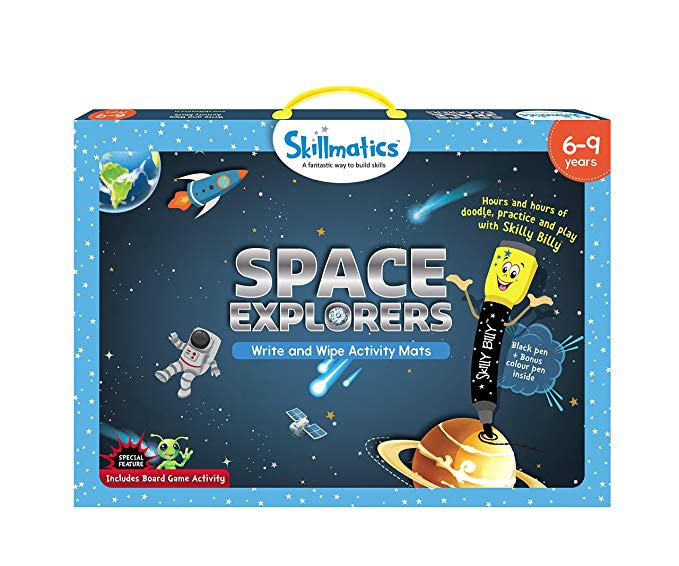 A fun educational board game that comes with pens, mats, and other knick knacks. Kids can have fun learning about the space through these engaging and fun activities. It enhances various skills in a kid and lets them have a ball of a time in space exploration.
Their level of focus increases along with their creativity, vocabulary building, observational, and drawing skills. It comes in a wipe and write format that lets them develop many abilities and skills learning this game.

12. Hyper Toss Action Game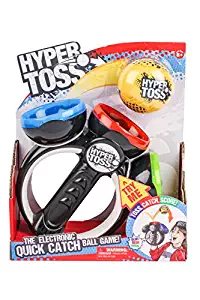 This is a catch ball game that comes with three holders. A fun game that people of any age can play. Kids can play this game for any length of time to beat boredom.
An addictive game that comes in 4 modes. Teaches kids to play it in a fast pace mode, giving exercise to their muscles. One of the simple and enjoyable gifts for boys age 8 that they can enjoy playing in their free time.

13. Bow and Arrow Set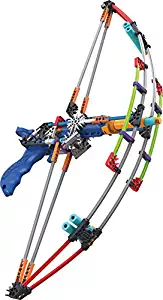 An awesome gift that lets the boys look at targets and shoot them. It comes with different blasters, rings, darts, and many other features that lets you shoot the arrow at different targets. Kids can fire up the darts upto 75 feet.
This is the kind of bow and arrow that the kids will enjoy shooting at a long range as well. It also comes with a stem connection that boosts the curiosity and creativity of the child. Fully customizable, kids will enjoy playing this game even after they grow into adults.

14. Race Car Toys And Assorted Construction Vehicles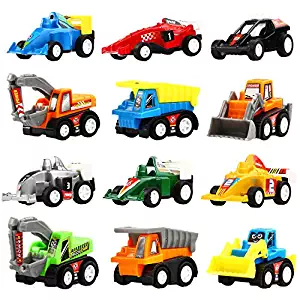 Kids love to play with these kinds of vehicles at the parties and during their leisure time. One of the best gifts for 8 year old boy is these set of race car as well as construction vehicle set gifts.
It comes with details that look realistic and keep the kids of that age engaged in playing with these toys and entertain them. Fun times assured when the kids play with these toys and have a joyful time.

15. Balance Walking Sticks
Walking sticks are fun activity toys for kids at this age. Kids can learn balancing and stability walking on these sticks. It increases a sense of balance and coordination in kids. Kids become active and on the move using these walking sticks. It fills a sense of adventure in them.
They can be used indoors as well as outdoors. The design of these walking sticks is ergonomic and let the kids walk easily in comfort using these sticks.

16. Jokes Books For Kids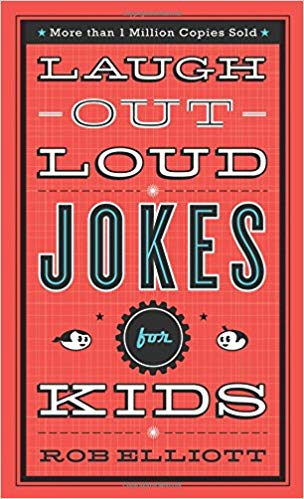 Rib-tickling jokes, word teasers, and all things funny is what this jokes book is about. A nice and a funny gift that you can give an 8 year old on his birthday. It has hundreds of one-liners and many jokes that the kids will have a great time sharing with their friends and family.
Teachers will love these funny kids who are always up with funny lines to make everyone laugh. A book that has knock-knock jokes, tongue-twisters and many more funny things for the kids to read and share.

17. Riddles and Jokes Book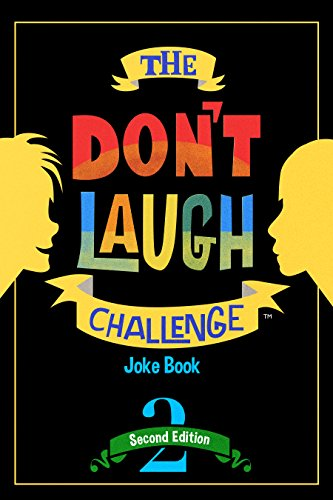 An amusing gift that you can give an 8 year old on his birthday. One of the cool gifts for boys age 8 is this joke book that has many riddles, challenges, tongue-twisters, and other cool and funny stuff. Kids can learn new jokes and share them with their classmates, teachers, friends, and family and entertain.
Add some brownie points to your popularity reading these joke books and be ready to make people laugh at anytime.

18. ATV Race Car Toys Kit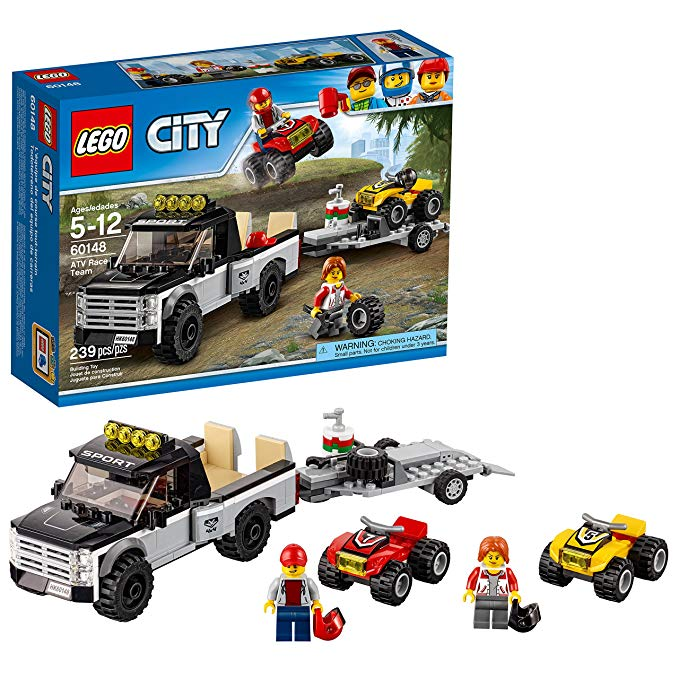 This kit has pick up trucks, ATV race cars, ramps, and trailers that make it an awesome fun for kids to play the racing game that gives it a feel of real time. It comes with accessories such as fuel barrel and extra tyres. Kids can play together with this kid and have an awesome time racing cars with each other.
From the list of cool presents for 8 year olds, this is the pick that they will love. They will love the activity of assembling the ATVs and all the sturdy vehicles in this kit and play with them.

19. 3-in-1 Pirate Roller Coaster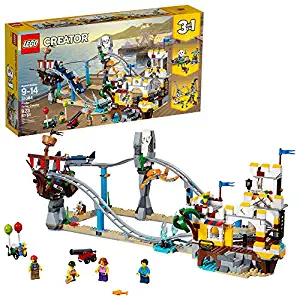 Kids will enjoy building the pirate roller coaster from this gift kit that you can present them on their birthday. It has carriages, booths, decorative props, and many other components that the kids will enjoy building.
This is the set that boosts the creativity in the kids and enhances their imagination and skills. One of the creative gifts for 8 yr old boy is this kit that they can spend time with.

20. Minecraft Cave Building Kit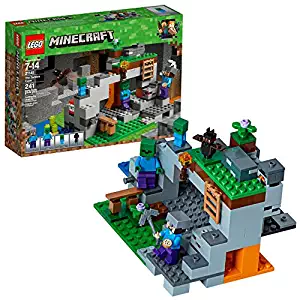 Inside this minecraft cave are different ores in diamond, gold, redstone and it has a furnace, ladder, and zombie figures. Kids will get excited building this minecraft.
A unique game and a gift that you can give the kids on their 8th birthday. It boosts their creative building ability and gives them many hours of play spend in creative and constructive activities.

21. Transformer Wall Climbing Cars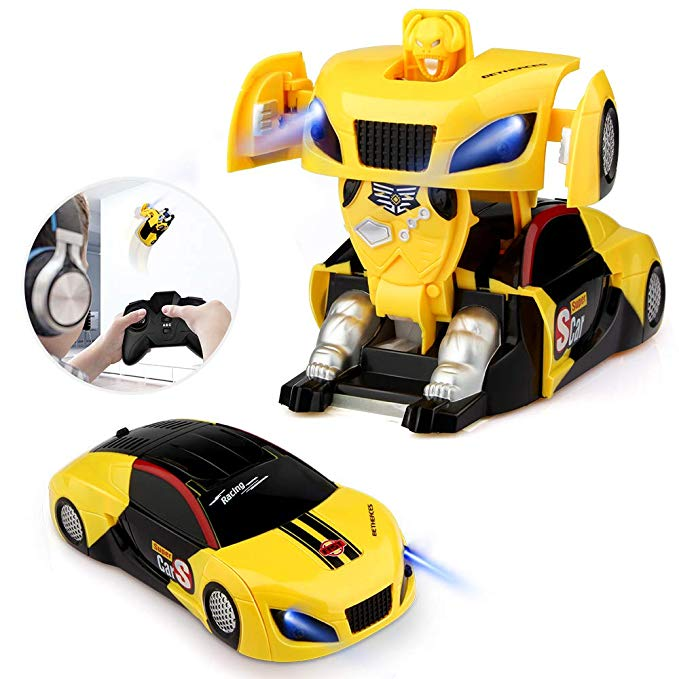 Wouldn't it be awesome to have a real transformer car with us? Kids will love playing with the wall climbing transformer car. This is the toy that performs all car stunts and runs smoothly on the wall surfaces.
The kind of toys that kids and adults alike would love playing with. Anyone who is a transformers fan, age is no bar to play these toys. They work well on walls as well as floors.

22. Ride On Crane For Kids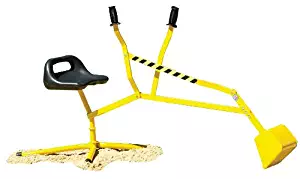 A fun game that comes with a handle for the kids to play in the backyard as well as the playground. A portable riding game that can be played in all seasons. Kids can have fun all by themselves riding on this crane for many hours.
Take them outdoors with you and let the kids have all the fun playing on this crane enjoying the beauty of nature. A birthday present for 8 year old boy that they will love playing with everyday.

23. 3D Electric Train Toy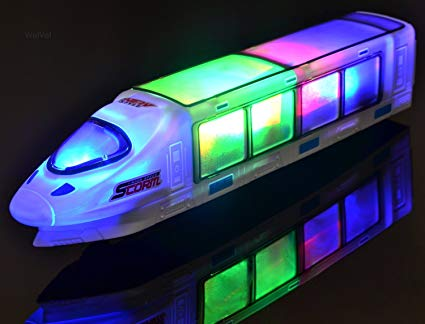 Boys will love this 3D electric train when you gift them on their birthday. It runs on smooth surfaces and is fun to watch. Kids will feel the excitement playing with the toy train that comes in vivid colors. The train lights up in different hues when its on the run and is awesome to watch and play with.
Kids will keep themselves engaged playing with this colorful 3D train and have fun playing with it in their leisure. A nice toy that can eliminate boredom and let them have amusing time.

24. Shooting Finger Rockets
This is an awesome set of birthday gifts for 8 year old boy that lets him have a good time playing with them in the night as well. These are glow in the dark rockets that are launched with fingers and produce awesome effect in the dark of the night. Kids love all the fun and colorful stuff that you gift them.
Take them to the beach, or parties and let kids have fun with these toys. Not a dull moment during the camping trips when these glow in the night rockets accompany them.

25. Voice Changer Toy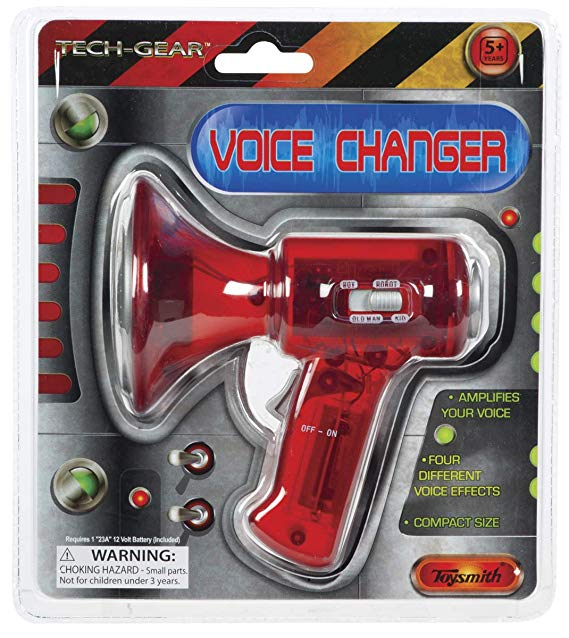 This is the voice changer that comes in unique styles. The boys can have fun speaking through them,, modulating their voice and having a lot of fun playing with this toy. Narrate stories, jokes, sing, and create a lot of audio effect using this toy.
Boys will have awesome fun with their friends and family when they are outdoors, camping, or hiking and playing with this toy to have some more fun.

26. Waterproof Digital Video Camera For Boys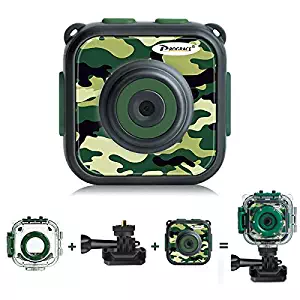 The younger lad can be a shutterbug clicking awesome pictures and making cute videos with this digital camera. Easy on the tiny fingers, they can learn the art of photography, composition, and all the amazing stuff about capturing pictures and videos at a younger age.
It enhances their imagination and creative skills. On festivals, holidays, family events, you will have the younger one capturing beautiful moments in the camera gifted on their birthday.

27. LEGO Building London Skyline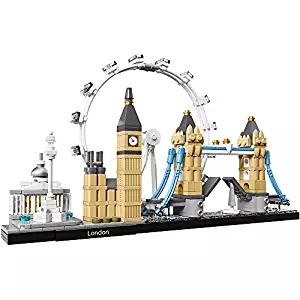 A game collection that lets you use your imagination, engineering, and creative ability to build the London model that comes with this kit. Learn to build the famous structures of London accurately as given in the pictures using all the components given in this kit.
Kids will develop their creativity and mechanical skills playing this game that you gift them on their birthday. A constructive gift that the parents will thank you for gifting their kids.

28. Camping Set For kids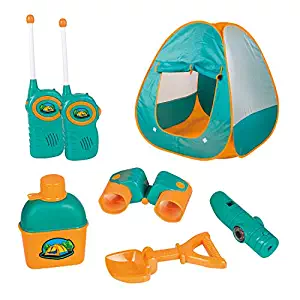 Go camping with the kids and let them have their own camping tent and camping gear that suits their age. They can have their own set of camping gear such as a flashlight, water bottles, walkie talkies, binoculars, and a shovel.
They can also play the camping game in the backyard with all this camping gear and have fun with their friends exploring new places with this camping gear. A gift that gives the kids of this age a sense of adventure.

29. Electronic Sudoku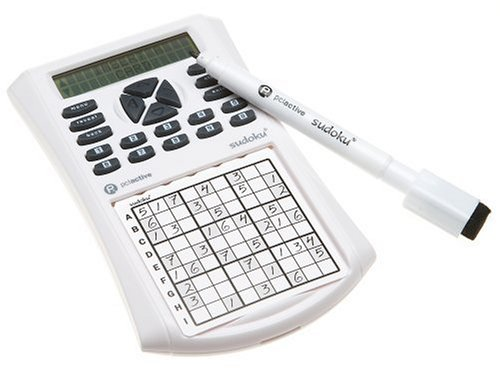 An awesome gift that the kids and the adults can play together and have fun. It comes with 10,000 challenging puzzles that the kids can keep the kids engaged. It boosts their brain development and lets them explore the world of Sudoku puzzles.
This is a handheld device with all the puzzles and also provides cues to the players when they are stuck. A game that comes with various difficulty levels can be a good challenge for kids that they can enjoy tinkering with.

30. Star Wars Toy Set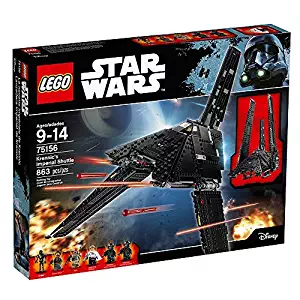 For the siblings who love the Star Wars set, this is an awesome gift that your aunts, or relatives can gift you. Kids will adore you for gifting this awesome set that lets the older siblings bond well with the younger ones.
Lesser fights over the television remote and minuscule stuff and more bonding time playing this game. An awesome building game that boosts creativity and multiple skills and also enhances interactions with the players.

31. Electronic Reader For Kids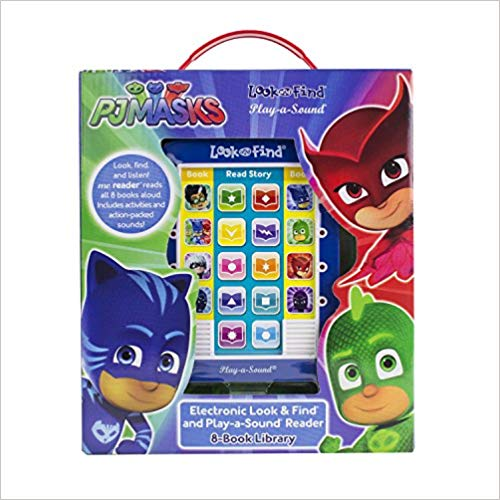 An nice gift that instills the habit of reading into boys. It comes with illustrations and action-packed stories that the kids will love enjoy taking a read. It also comes with audibles so the kids can hear the stories given in this e-reader.
The narration is expressive and the kids will enjoy their time hearing the fascinating stories inside this reader. It also has word games that builds the vocabulary of the kids.

32. Festive Toys Building Kit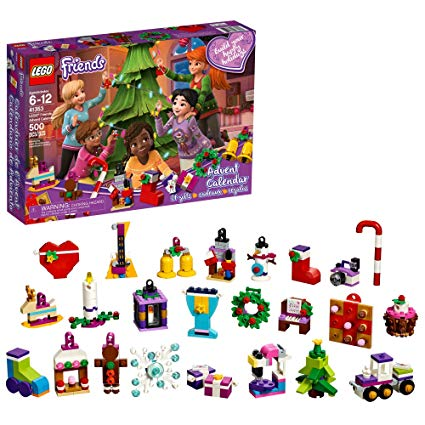 A kit that comes with 500 pieces that the kids can spend their time building. These are various pieces related to different festivals and events. Kids love building various objects and structures from this kit.
It also encourages group activity, social interactions, creativity, imagination, and spending time constructively with other kids. More time having fun and lesser time with gadgets and unconstructive stuff. A gift that boosts multiple skills within the kid.

33. Mind Tricks and Illusion Games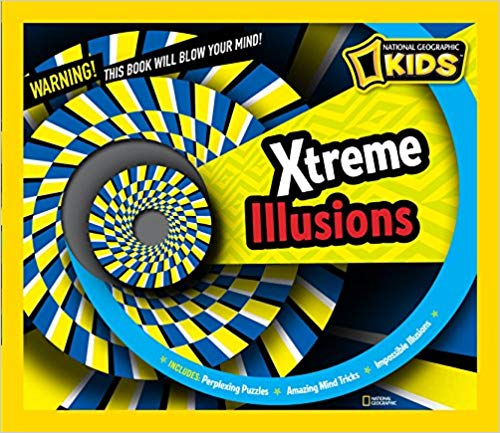 A mind-boggling and a mind-twisting game that you can gift an 8 year old kid on their birthday. They will feel a sense of adventure racking their minds solving puzzles and have fun experiencing the illusions that come with this kit.
It has many visual puzzles that kids can resolve along with their family and friends. It covers a wide range of subjects that the kids will love to explore and learn.

34. Interactive Dinosaur Museum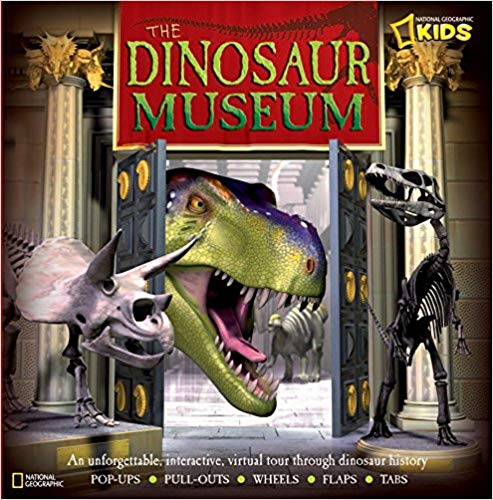 Kids along with their family will have an unforgettable interactive fun taking a tour of this virtual museum. Kids love the world of Jurassic period and all about dinosaurs.
Get a virtual tour of every room in the natural history museum. One of the best birthday gifts for 8 year old boy that he can take a tour of and learn while having a lot of fun.