Last updated on May 17th, 2019 at 10:08 am
Kids are lovely for the most part and they continue to grow so provided they are treated with proper care and enough affection. Young boys often expect a lot from their parents and are constantly looking to fill their life with something new and exciting.
While you don't have to treat them like a prince all the time, a good gift on special occasions from time to time would go a long way into gaining their unyielding affection and trust, which are the most important things while forming a bond with a child. This extra care is extremely important when they are babies all the way to their adolescence.
One of, if not the best occasion to show some special attention through a gift to them is their birthday. But you want to choose something that drives their enthusiasm to the next level and reminds them of your endearment towards them. And if you're having trouble coming up with such gifts, here's a list of 20 birthday gifts for 9-year-old boys that could help you pick something that would perfectly fit his expectations.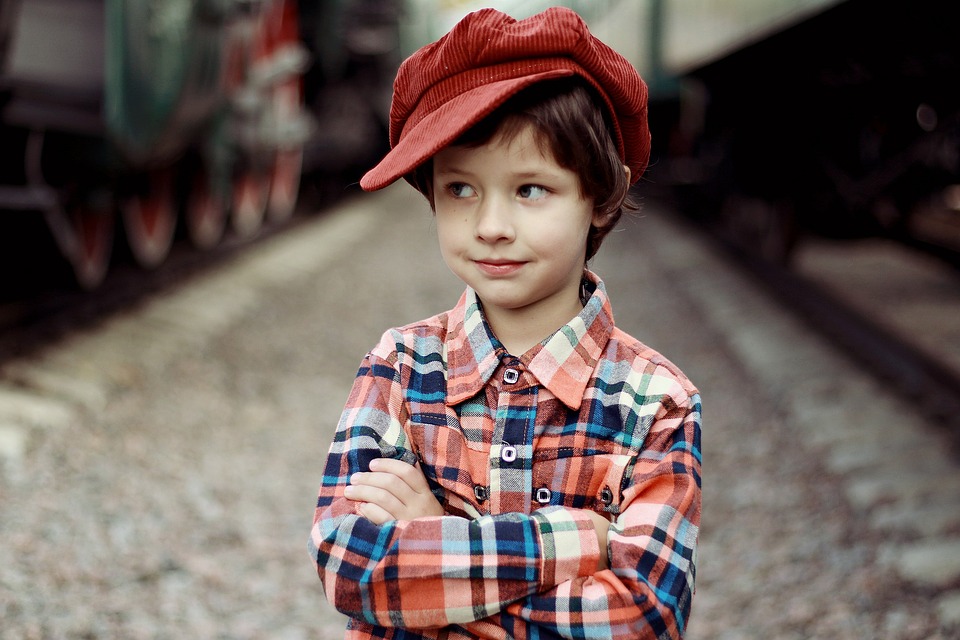 Birthday Gifts For 9 Year Old Boys
1. Nerf Lightning Bow
Bows might be quite outdated in the real outside world but they still make for some of the coolest and most badass weapons in the movies. If your kid watches a lot of movies, he's definitely going to love the fact that he's getting his own bow to keep. Archery is still one of the most desirable skills to learn and this might even pique his interest towards that.
This lightning bow makes that even better by being extremely easy to use with little to no learning curve. It comes with a built-in target sight and a dart holder. The darts it fire can go quite far, up to 26 meters and are completely safe for both outdoor and indoor play.
2. Coding Robot
Coding has very quickly risen to be the most lucrative skill to have in the world to a point where it's now become a fad among most youngsters. Let your child join in on the fun and give him a head start while you're at it with this extremely fun and engaging coding robot activity set.
This set comes with the main robot body, a remote which your child can use to give it commands, multiple coding cards and even a pre-made set of obstacles that he can program the robot to overcome. This develops reasoning and logical abilities in a child and will have a very bright path to his future. It's also extremely fun to learn with a moving robot so you don't really have to worry about convincing him on this one.
3. Planetarium Projector
Deep space is something everyone should be curious about considering just how much is out there and how little we know about it. In addition to being all mysterious, space is also an extremely beautiful place capable of captivating every gaze that comes its way, especially that of the young children.
Give the boy his first proper experience and education on space with this easy to use but effective planetarium projector that can show him different celestial bodies in astounding detail. It comes with 24 premade slides consisting of breathtaking views that can also be very educational for him.
4. Speed cube set
Improving a kid's logical and problem-solving skills should be the primary responsibility of his parents and any guardians. However, convincing the kid to solve boring math problems even for a few minutes a day could be quite daunting. This speed cube set could be a different way of achieving the same without it ever being boring.
The set consists of a 2 by 2 square, 3 by 3 cube and a pyramid cube that can all be solved just like a standard Rubik's cube. They go all the way from beginners to expert level in difficulty and even then, there's the challenge of time. There are some absurd fastest world records for these and as your kid tries to get closer to them, he gets incredibly smarter too.
5. Mini RC Drone
Drones have become extremely popular in the 21st century in many fields from daily delivery to being used in the wars. There's no doubt that with better technology in the works, we are going to see a lot more of them. Add to that the fact that they are incredibly fun to fly and could be used in very creative ways and you have a perfect birthday present for your 9-year-old boy.
This mini-drone has 4 rotors fitted with multi-colored LED lights that can be customized through a smartphone app, making room for creativity in not only the physical usage but also the looks. It's a great way for the kids to pass some time and is very entertaining to watch for everyone as well.

6. Squoosh-Os Rainbow Crunch
This extremely creative toy set comes with clear balloons and all the materials needed for your kids to create cool stress busting blob with a sparkly rainbow theme. The making of these balls itself is certain to capture the kid's attention and raise his curiosity.
The balls themselves are very flexible but also sturdy at their limits making the perfect toy that your child can squish or throw around as he pleases without disfiguring it. This would make for one of the best gifts for a 9-year-old boy as it is fun to play around with and can also be used as a stress buster.
7. Jeston Tempo Electric Scooter
Most kids grow up in awe at all the vehicles they see grown-ups drive. They are incredibly complex but unlike their bicycles, they run on their own while the driver just controls it. They just want to try that out just for the comfort factor.
Of course, a 9-year-old isn't quite ready to take your car or bike out for a ride yet but you can still give him his first motorized vehicle. with this cute little electric scooter. The motor inside is capable of driving up to 9 mph. It also has a rear brake that can be pressed with one foot to immediately stop the motor.
8. Melissa & Doug suspend family game
If you want to strengthen your bond with the kid, the most efficient way to do it would be to join him while he's having fun, which is usually when he's playing. While there aren't many games that could be fun and challenging for both kids and adults at the same time this suspend family game certainly makes a great impression in that department.
The game itself is quite simple, you just take turns attaching the rubber tipper wires to the stand without toppling the whole thing down. But the intensity that comes while being careful not to mess up the progress and the amazing rush that comes when you successfully complete it faster than your last time, are what make this game truly special. It's a must have game for every family and makes for a great present idea for a 9-year-old boy.
9. Magnetic Dart Board for kids
This is a gift that covers multiple bases at the same time. For starters, this is one of the best ways to develop proper hand-eye coordination in both kids and adults. The board also requires the kids to add up the numbers they have scored and helps with some very necessary mind math skills.
The darts have no sharp points or edges and instead use magnets to attach to the board. This makes it a very safe game for kids with little to no risk of them injuring themselves in the process. This can also be used as a fun and competitive family game.
10. Estes Taser Rocket Launch set
A rocket is something that combines science with the 'coolness' factor. An almost perfect combination for any growing kid. Wouldn't that make for one of the most exciting gifts for a 9-year-old? This model rocket is a very close replicate of a real-life one and it is fully launching capable in its own right.
While not as big or anywhere close to as capable as a real rocket, it still teaches the kids some very interesting bits about how to take off and flight of a rocket works. If nothing, it helps him have a good time and make him more curious about real-world technology.
11. SpaceRail Level 8 Game
Sometimes it's good for kids to take on a project or a game that is too hard to complete by themselves as this will often lead them to team up with an elder in-order to learn how to deal with those bigger obstacles. This SpaceRail game might be a bit too much for your 9-year-old boy but with a little help from you, he's going to be one excited kid when he finally does the impossible.
The game itself comes with an instruction manual and can be built with many individual rails that are going to drive the provided marbles. You can make many loops or drop-through to help the marble get from one end to the other.
12. Personalized sack backpack
Backpacks are definitely up there with some of the kids most important essentials. They not only help him carry around their stuff but also serve as a very personal item that almost always stays with them.
This sack style backpack is made of very comfortable materials so that it's not too taxing on the body and it comes with an option to customize the name on the back. Now he can have a backpack with his own name written on it. Not only would it be practical as it's easy to find but it also gives that extra personal feel to it.
13. VTech Kidzoom action cam
Kids go through a lot of cool memories during their young age and it would be a true blessing if they could capture and keep them no matter where they happen. This action cam lets them do just that with its ability to shoot high-quality photos or videos.
What makes it unique however is its extra features. It's weather resistant and water resistant giving him the opportunity to film under pretty much any condition weather under heavy rain or inside a pool. It also comes with a stand which lets them mount it on to their bikes or skateboards and film on the go. This could lead to the capture of some amazing moments that would otherwise be forever lost to them.
14. Walkie talkies
At this age, kids develop a wild taste for adventures. They want to feel a certain rush and a sense of accomplishments. Help them in their quests by gifting this very useful walkie talkie that can not only be fun to use in games or to talk to friends who are in range, but it also has some good practical security applications.
This pair or walkie-talkies have a huge range spanning a 3-mile radius with 22 different channels for secure and private communication. It could just be used by him to communicate with his friends or if you're scared of him getting lost, you can just hand one of these over, keep the other with you and never worry about him losing his way. They would also be perfect for many fun and competitive outdoor activities.
15. Cardboard construction toolkit
Children usually tend to be a lot more creative than adults because of their care-free nature and curiosity about everything under the sun. The best way to supplement this creativity is to encourage them to openly showcase their ideas and this cardboard construction set lets them do that on a practical level without involving too many complex tools.
He can build anything from a costume to a moving mechanical part. Of course, this would just be a model, but that's just one step away from the real thing. This lets the kid's creative juices flow without any interruptions and bring all their thoughts to life.  The best thing about this kit is that in addition to being completely safe for kids, most parts can be disassembled and reused as many times as they want, making it easy to come back and learn from their past failures.
16. 3-D Printing Pen
This is another amazing tool to bolster the creativity of your boy. A 3-D printing pen works by heating a filament then oozing it out in a thin paste that can be shaped by the user before it solidifies in the air. This gives the kids a great way to put their ideas into the real world in a tangible and attractive way instead of just a drawing on the paper.
While it's not as easy to use as a normal pen and certainly requires parental guidance to the certain extent, once he gets used to it, he can create some really cool things with that both he and everyone around him will come to love and adore. It helps tremendously with the creative and artistic way of thinking at a very young age.
17. Beginners Magic Set
Who doesn't love magic? Kids and adults both can't help but be amazed by the extremely creative illusions and tricks that almost make you believe in supernatural things. While taking your kid to a magic show would be a fine gift in on itself, giving them the opportunity to become a magician themselves is something that's going to be a lot more special.
This magic set comes with the tools, instructions, and tips required for a beginner to perform all the listed tracks. While this might not make them the greatest wizard in exitance, it is sure to put them on the right path towards it. It improves creativity and gives them a new found motivation to strive for greatness.
18. Mini Basketball Hoop
The basket is one of the most popular sports in the world and it's very likely that your boy is not only interested in it but probably has a dream to be as good as one of his favorite players. Give him the opportunity to start down that path with this mini basketball hoop that is extremely fun to play with and practice his skills at the same time.
The hoop system is adjustable and can be placed according to your kid's height and preference. It is also super portable with the base having wheels so it can be moved easier. The hoop can also be used indoors because of its light weight or outside in a real basketball court.
19. Kids Telescope
Stars, planets or pretty much every celestial body out there in space has something interesting going on. Not to mention the night sky in particular often has some pretty amazing sights to behold. This amazing birthday gift for your 9-year-old boy would give your kid a chance to observe the infinite space around them and see for themselves just how big, mysterious and beautiful everything outside really is.
This one, in particular, comes with a finder scope and maps that help find the planets and stars much faster. It is easy to set-up with the tripod provided and is also very portable. You can take this with you on trips, especially outside the cities where the skies are clear and you can see some pretty amazing things from across the galaxy.
20. LEGO Chain reactions craft kit
Problem-solving skills are probably the most underrated among all that we deem necessary for a good life. Help your kid develop some very good problem-solving skills and creativity with this LEGO kit. It consists of LEGO pieces and balls that can be used to build different structures.
These structures are dynamic and can be caused to react in a methodical way. A small initial nudge at one end will cause different movements throughout the construction all the way to the end. It comes with very specific instructions to pre-designed builds that can be used as a base for further creativity of his own making this one of the best birthday present ideas for a 9-year-old boy.
21. Collapsible kids' helmet
Safety is a primary concern for many parents and adults when it comes to kids. Especially with boys of this age, you can never really tell how reckless they would be while riding their bike or skateboard. It's essential that they always have a helmet to protect them and this unique collapsible helmet gives them that much-needed protection along with some added benefits.
The helmet can be collapsed so that it will be completely flat and subtle. It's easy to carry inside their bag without taking up much space. It also has air vents to ensure proper air flow inside the helmet even while using it and preventing any chance of a sunstroke. Another very useful feature is it's NFC, which when connected to a smartphone can call emergency services to their location.
22. Inflatable Bumper Balls
Fun is what defines kids and that should always be your primary checkbox when looking for good gifts for 9-year-olds. These bumper balls are as good as it gets with outdoor fun while still keeping it portable. Whether you want to use them on a casual Sunday evening or during an outdoor trip these will provide a great fun time.
In addition to being very fun and engaging, they also make kids feel like going out by themselves which is in general great for their bodies. These bumper balls are also completely non-toxic and safe for the kids to use. They would make for a fantastic gift idea for a 9-year-old boy.
When it comes to choosing gifts, especially for kids, you need to pay extra attention to their needs and wants from a subconscious perspective. For example, thinking what would make them have a good time instead of will they like this particular toy. That mentality combined with the birthday gift ideas for a 9-year-old boy we have listed would certainly make this birthday special for him.