Last updated on May 9th, 2022 at 06:42 am
Your boyfriend surely does have a plenty of t-shirts, enough pair of jeans, and a decent pair of shoes. Therefore, you do not need to add to his collection just for the sake of it. Gifting anything to your boyfriend has to be meaningful. Something that exhibits your love, affection, and the amount of attention you pay towards his wants.
Therefore, one has to be very particular while selecting a birthday gift for the boyfriend who has everything. Our blog just gives you a plenty of options that will help you impress your darling for sure.
Birthday Gift Ideas for Boyfriend Who Has Everything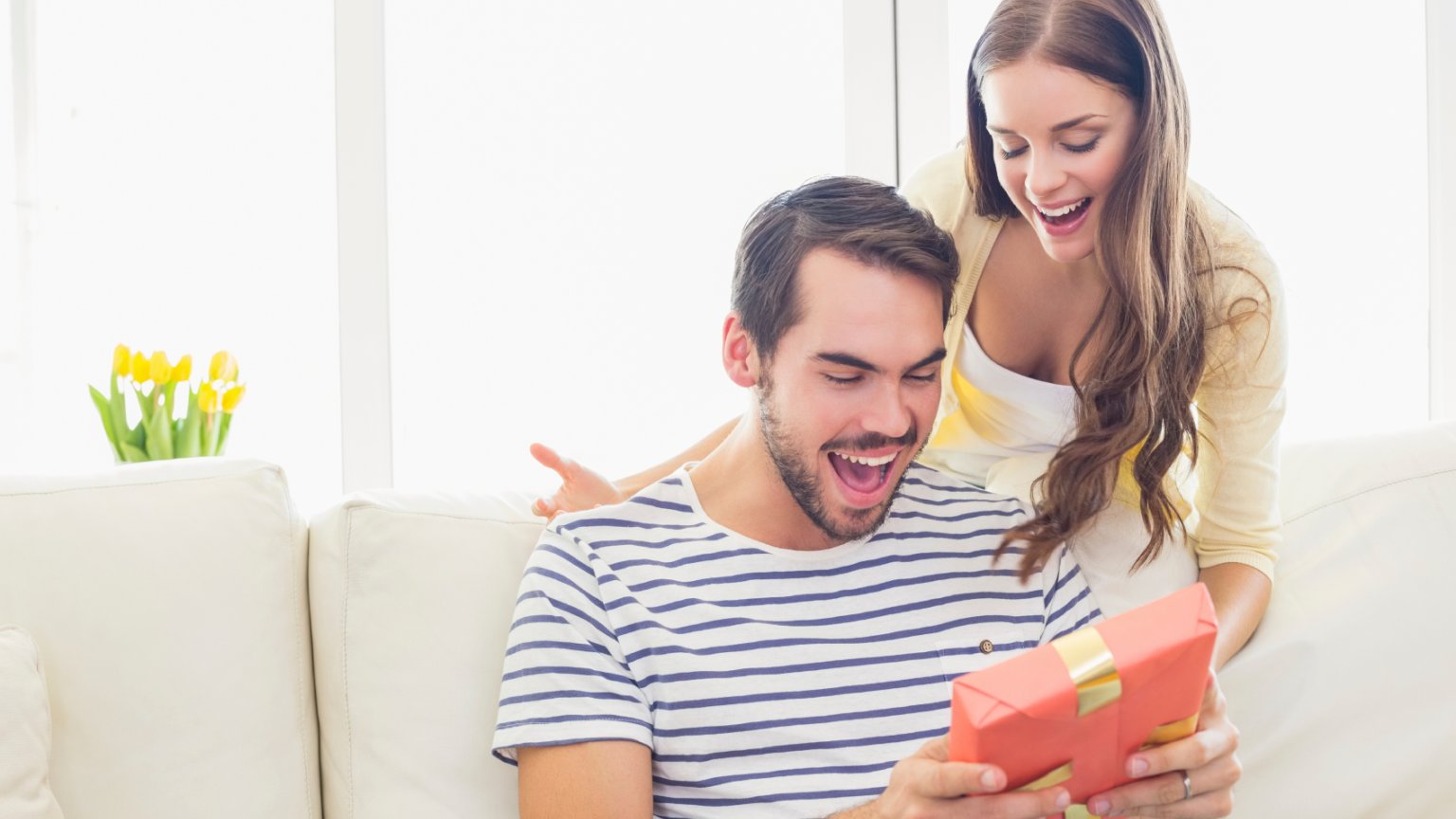 One thing to keep in mind before selecting a gift for your loved ones is the motive. Most boys love gifts that are efficient. However, for the given fact that he has everything that he can ever have, the scope for things that will entice him automatically narrows down.
That is when most girls turn towards the web seeking help for some witty suggestions. And for all those confused souls, we come up with exciting ideas that are sure of making a space in your boyfriend's heart.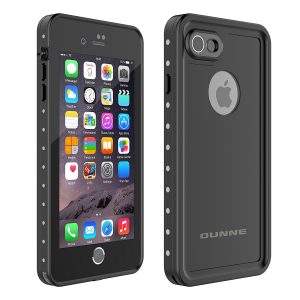 Gifting a mobile case is common. What is not common is to gift a mobile case that literally protects your mobile phone from all possible threats. May it be falling from a height or saving it from the water spills, this case will never let your phone to get damaged.
It is efficient just how boys love it and also serves the task of not being too mundane. Therefore, a decent choice in terms of choosing a gift for your boyfriend.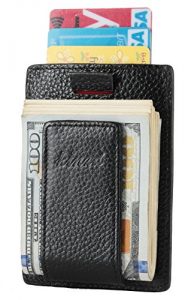 Wallets are bulkier and one of the most common gifts ever received by men. The best alternative to big and stuffy wallets is the leather money clip. It not only lets one sort out the currency notes at one place but rather does it consuming fairly lesser space than the regular wallets.
One can look at them as decent options, especially when one is confused about what gift would suit him the best.
Although he has everything that he can possibly desire of, one thing that comes from deep within is one's choice. Not everyone can up their style game with cool bracelets and chains. It is simply not everyone's cup of tea.
If your boyfriend loves these fancy bands and accessories, there is no way that he is going to not like the Fossil bracelet. It has a manly look to it which will add to the beauty of the wrists of the recipient.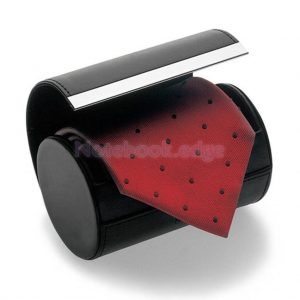 He could own the most expensive tie in the world, but what is its use if it gets spoiled after being stacked in a pile of clothes. Therefore, give him something that helps him protect his valuables. He will, by all means, appreciate your gift-giving skills.
Also, products like these are hardly expected to be packed in a presentation box. Not a gift idea every second person will feel feasible, but certainly one of the most unique birthday gifts for boyfriend who has everything.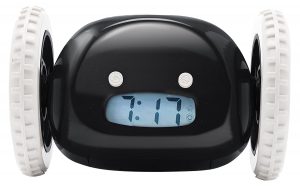 This is the best birthday gift for your lazy boyfriend who has everything. Is he always late to his work or university? Does he need a wakeup call too many just to deprive him off his sleep? If yes, the runway alarm clock will be the nicest gift he will ever receive.
It will help him get punctual. Also, he will never ever have the moment of putting the alarm off and then going back to the sleep again.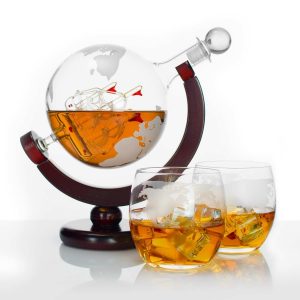 For a boyfriend who is very proud of the liquor collection he owns, the whiskey decanter will be a perfect gift. Also, hardly any people intent to buy an antic-looking decanter for their bars. Thus, it could be a nice choice that may enthrall him to the fullest.
It would surely catch some attention of the onlookers. Every compliment towards the decanter would get you some appreciation points from your boyfriend.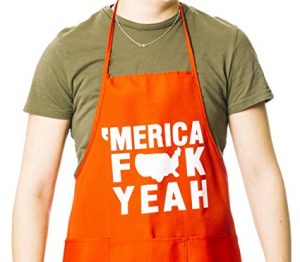 If cooking is something your boyfriend is passionate about, an apron can be a decent choice as his birthday gift. However, for a boyfriend who loves cooking, he is more likely to own an apron well in advance. Therefore, one thing you can do to stand out is to gift him an apron with a quirky message.
We are sure that your boyfriend is going to laugh out loud after reading the message printed on the apron. Also, its quirkiness is likely to be appreciated by your boyfriend.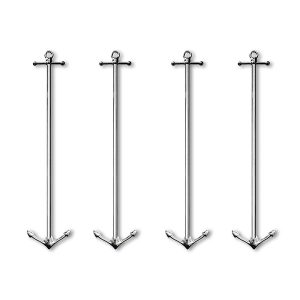 Yet another gift that will surely get a spirit animal excited. The short anchor cocktail stirrers are definite eyeball pullers. They are delicate, and are capable of fascinating the onlookers more often than not.
Therefore, a person who owns a decent bar would love to have them at its disposal. If your boyfriend is one such alcohol-enthusiast, he is going to fall in love with your gift-giving skills. They will be loved, for they are unique and handsomely crafted.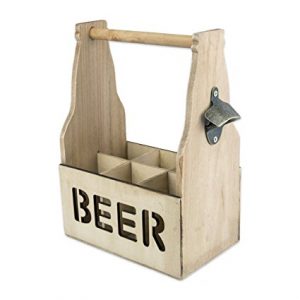 Not that we are trying to stack up a list for the alcohol enthusiasts, but we simply couldn't resist to put this on the list after we saw it. It is actually the case that one idea follows another. Hence, the obsession with alcohol accessories.
Having said that, the beer carrier is a decent option for someone who is constantly organizing parties or loves going to the farmhouse. Also, it is an attractive-looking gift that will sit in the house only to add to the beauty of the furniture.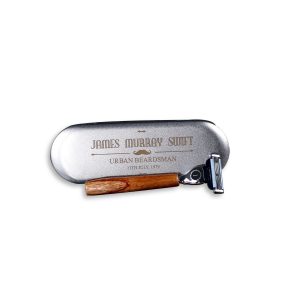 Customization gives a dash of personal touch to the gift. It makes the recipient feel exclusive. Therefore, a simple and efficient gift can be transformed into an excellent gift by engraving the name or a quote of your liking on the gift box.
The agronomical gift idea in the form of wood razor handle will come in handy day in and day out making the recipient miss you on a constant basis.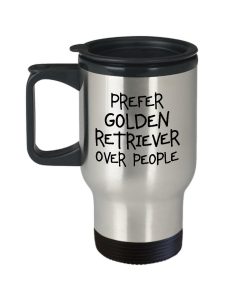 Choosing a birthday gift for a boyfriend who has everything can be a daunting task. It did take some efforts and research before we could lay down the list for you. That being said, we suggest you to present products that are quirky and efficient at the same time.
The golden retriever travel mug is one such gift. He is going to love it if he owns a pet. He will proudly flaunt the gift received from his girlfriend amongst his friends and colleagues.
If your boyfriend is a technology enthusiast, he would surely love to receive a remote control drone as his birthday present, especially if he is into photography or videography. The drone lets one capture stunning images with aerial view.
Therefore, in case he runs a YouTube channel or is always on a hunt of video clips, the drone is an excellent gift for him. It might burn a huge hole in your pocket but the reaction after receiving it will be worth it.
We would rather suggest picking out unusual accessories than to resorting on the most-common ones while choosing a gift for your boyfriend. The smartphone projector is one such gift that will probably entice him to the fullest. It gives the liberty to the recipient to play movies at the expense of his cell phone.
Therefore, you will never have to worry about watching Netflix or any sort of videos on a cramped up screen. Your tech-savvy boyfriend is going to simply love the idea of the gift.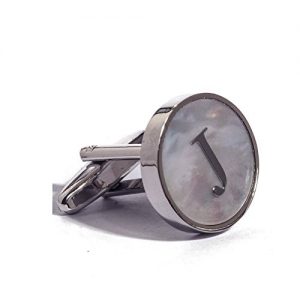 This could be the safest option from the entire list to entice your boyfriend. The 18K white gold cufflinks are not only elegant and beautiful but are also very versatile. They are capable of being suited to the most of the occasions.
Therefore, one could rely on them while presenting to their boyfriends. They are exceptionally well-crafted and are stunning to the eye. Your boyfriend would certainly use them on a regular basis simply because it is a gift from his beloved girlfriend.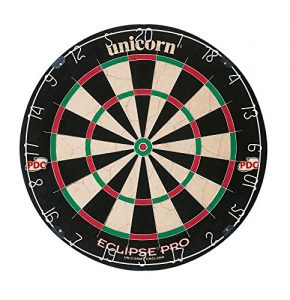 Dartboards are fun, not only as a competitive game but also for some random fun when you are bored at home. Therefore, the Unicorn pro dart board will be a great addition to your boyfriend's bedroom. It will give him the freedom to take aim on the board whenever he feels like it.
Also, it will give him a chance to hone his skills with the dart game. He will be impressed with the choice of your gift. The main reason why we inherited this gift on the list is because hardly anyone would expect at is a present.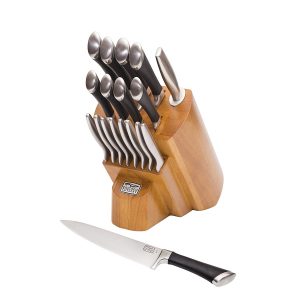 If your boyfriend loves cooking more than anything else, he would love the gift for sure. Also, if he is a kitchen-enthusiast, the gift is perfectly tailored for him. It consists of as many as 18 knives exclusively designed for a professional outcome.
For someone who is really passionate about cooking, this cutlery kit is crafted for him. We are sue that he will appreciate your thought-process when he sees the knife-set as his birthday gift.

It is indeed an intriguing affair to choose a gift for a boyfriend who has everything. For the given fact that you cannot opt for any wardrobes or regular gifts, you will have to go that extra yard to find that precise gift. The Sherpa Bathrobe for men can be a great option, if and only if your boyfriends uses them.
Also, it will be something that has a personal touch as it will make him feel cozy and warm. There are chances that he might never want to remove it whenever he's at home.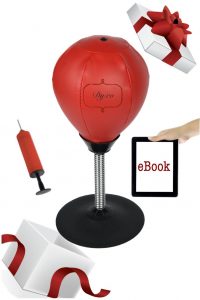 Your boyfriend must be going under a lot of pressure in the office. At times, he may lose his temper and might want to punch something to pour out some aggression. However, in the process he might hurt himself real bad. Therefore, as a girlfriend, protect him from getting hurt by gifting him a stress relief punching bag.
It will not only make you stay on his mind while he is in the office but will also put your wit to the exhibition. Your thought process will be appreciated and your gift choice will be adorned.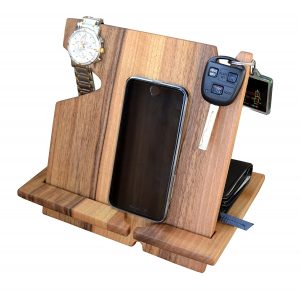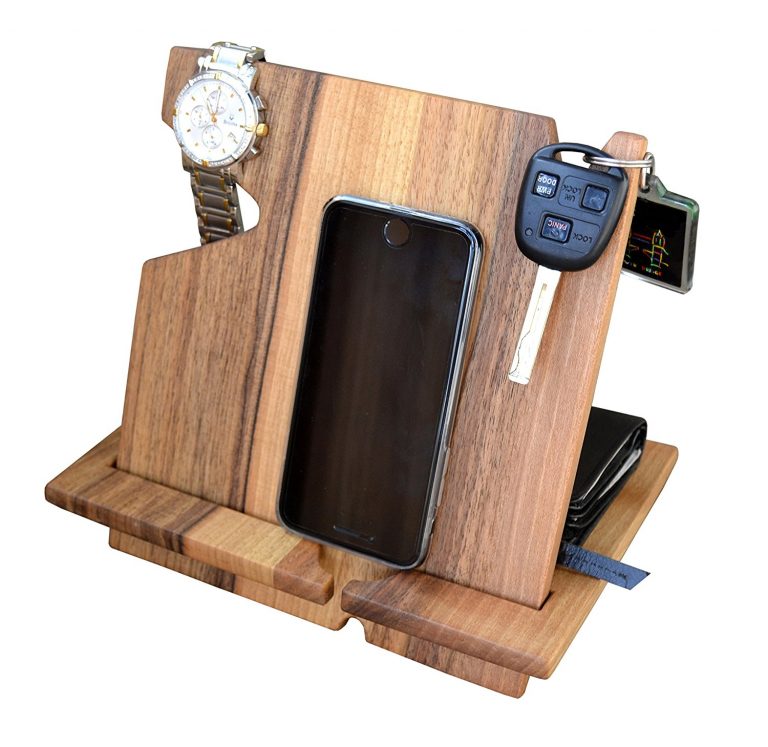 Make an attempt to stay on his mind while he is busy working in the office. The phone docking station will help him to stay organized. Also, once it is gifted to him, the chances of him losing his valuables also come down to a considerable level.
Therefore, the docking station would be a wonderful choice of gift, especially when he has everything. It will also help to get an organized working desk that will make him feel better in the office.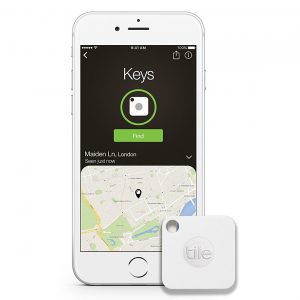 You are looking for a gift for boyfriend who has everything. It is a notable fact that he might own a lot of things that he needs to take care of. Therefore, the tile mate GPS tracker will never let him misplace his valuables, whether it is a mobile or the wallet.
The tracker uses GPS location to track your product with the help of a mobile phone application. All one has to do is attach the tile to the most vulnerable accessory he owns.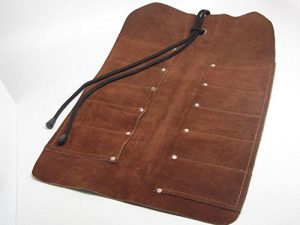 Men love working in the houses fixing small-time projects. If your boyfriend is someone who loves to look after his house developments on his holiday, he will love to receive the 10 pocket leather tool as a birthday gift. It lets the recipient hold as many as 10 tools at one time.
Therefore, it is easy to carry the tools while one is working on the movie. Also, the best part is that it looks incredibly good while not in use. Thus, it is not only efficient but also a decent addition to the home furniture.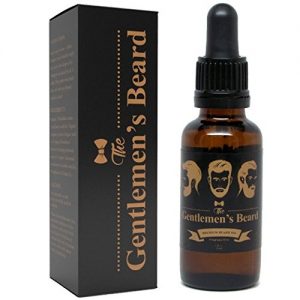 Is your boyfriend trying to sport a beard but simply cannot because of the scarcity of facial hair. Know his needs, jot down his demands, and then plan a gift that shows how much attention you pay towards him. One such gift that will show your emotions is the gentlemen's beard oil.
It will keep your facial skin hydrated giving enough nutrients to your skin to grow a beard. Not a gift that might look beautiful straight out of the box, but is something very efficient and effective at the same time.
Do you love someone who loves his beverages more than anything else? Is your boyfriend a person who cannot stay without his daily cup of coffee or coke? If yes, this insulated tumbler will be an exciting gift for him.
It will keep his beverages hot or cold according to one's preferences. Also, it gives the freedom to the recipient to sip on his favorite beverage while on the move. Sounds like an interesting gift idea, isn't it?
Searching for a gift that is unique and efficient at the same time? Here's the answer to your search. If he has been always fascinated with the Star Wars movie series, there are high chances that he will love the gift for sure. The set consists of quirky socks, each with a different character from the movie series.
He will be delighted to see such innovative socks as his birthday gift. And if luckily, he tends to be star wars fanatic, then you can conclude that you have scaled the Everest in terms of choosing a gift for him.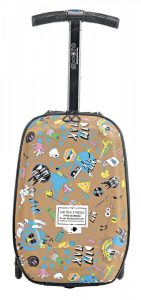 For the ever-wandering boyfriend of yours, this micro luggage scooter is a wonderful gift. We all love to travel, don't we? However, luggage can be a pretty mess while you are on a long trip. It can take a major chunk of your enthusiasm.
That is when a luggage scooter like this one comes in handy. It looks exceptionally well. The best part is one doesn't have to carry the bag on the back nor pick it up. It can ride itself and the user too. Sounds exciting, yeah? It certainly is.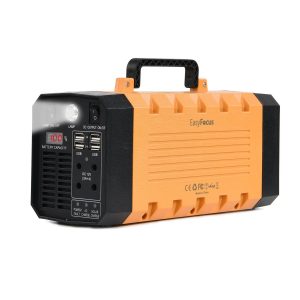 One of the costliest and very different gifts on the list, the solar power generator is an exciting gift for men, especially those who spend their time in the wilderness. So if at all, your boyfriend is a photographer or a trekker, he would know the importance of the generator.
It gives out an effective output, good enough to amuse the outdoor person. It might burn a huge hole in your pocket, but it will certainly exhibit your thought process behind the gift.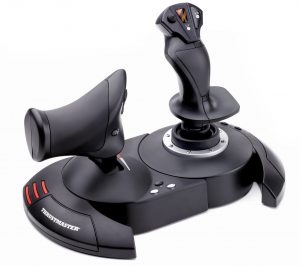 This is the best gift a gaming enthusiast can ever receive. Taken into considerations that your boyfriend owns a gaming console and the joystick, there are very fewer chances of him owning the thrust master flight stick. He would love to play the aircraft games using the stick.
Also, gifts like this will show that how much attention you pay towards his passion and hobbies. We are drop dead sure that he is going to go crazy after he witnesses his birthday present.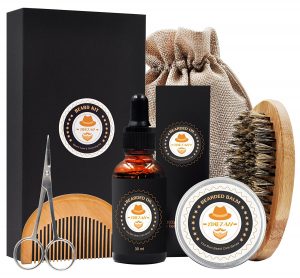 Just like the women have to undergo a lot of grooming, men have to deal with ever-reappearing facial hair. While some decide to remove it completely, few decide to sport it in a way that it makes them look sassier. If your boyfriend sports a beard, the grooming set will be a perfect gift for him.
It will let him take care of his facial hair to perfection. Gift him the product only if you love when he sports a beard. Gifts like these show that how much attention you pay towards his needs.
The fact that you are looking out for a gift that is meant for boyfriends who have everything, we have considered that he owns a car too. Boys are very particular about their machines. They love to keep their cars neat and clean. Therefore, if your boyfriend is someone who loves to keep his car tidy, the vacuum cleaner is meant for him.
He will appreciate your thought behind gifting him the car vacuum. Also, now that he knows that eventually his car will be cleaned, he may let you eat in his car.
Now that we have listed down a fair amount of gift ideas for boyfriends who have everything, we would like to conclude the article right then and there. We hope that you were able to pick out at least one if not many gift ideas from the list. Also, we gave it a try to mention gifts of distinctive types coming from different price ranges.
Choose one of the many gift ideas and see your boyfriend love you more. The gifts mentioned above would have a direct effect on the receiver. Also, one thing to consider before selecting a gift for boyfriends is to choose a gift that conveys your love and emotions instead of materialistic gifts.
For more birthday gift ideas, you can check out these ideas. Also, for other general gift ideas, you can visit zorbacult.com. We have tried to categorize different gift ideas for different occasions with our vast experience in the field. Also, we are open to suggestions. Thus, any suggestions are welcomed. You can write to us in the comments section below. We do take your reviews seriously. Trust us.
We'd try and keep the article updated as the time passes by.