Last updated on June 3rd, 2022 at 10:36 pm
Boys love outdoors and a lot of action games. Check what your dear boy loves, whether it is action games, science, technology, gadgets, bikes, or anything else. Choose from the best gifts for 5 year old boys depending on their taste and likes.
Their birthdays are always special in their growing years and the presents that they receive during these years they cherish the most. If your boy is a shy person, you can choose a gift that encourages outdoor activities in him.
Consider all factors before you buy the best birthday gift for 5 year old boy. He could be your son, nephew, neighbour, or anyone you know. When unsure, stick to gifts such as games and car toys as boys at that age love them the most.
They also love constructing and engineering related stuff where they get to build and construct something. You can buy them games where they enjoy constructing and building. Here are many more gift ideas for 5 year old boys that you can gift them on various occasions.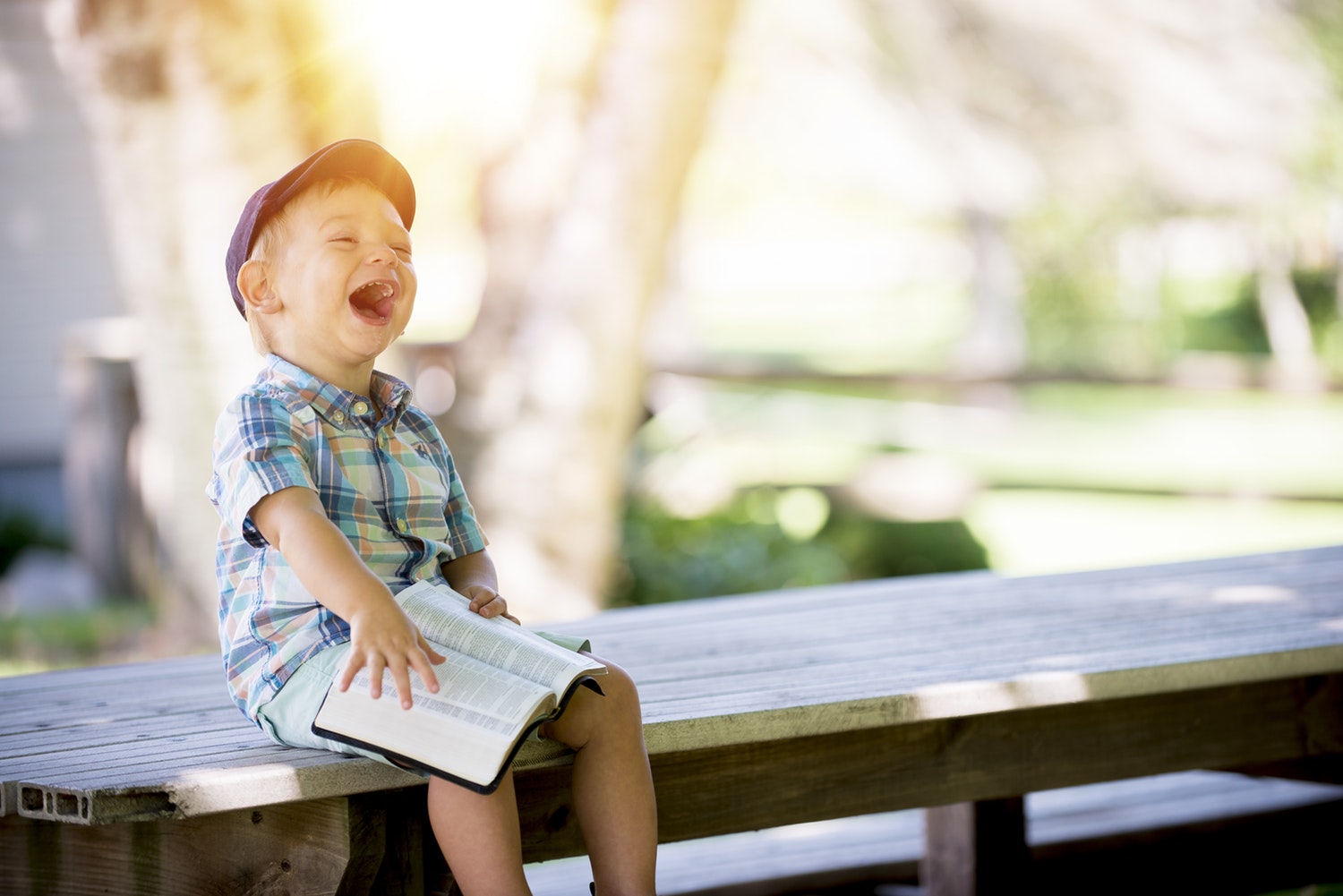 Recommended Gifts for five year old boy
1. Outdoor exploration kit
Gift this outdoor kit to the five year old boy and they will love the sense of adventure that fills them in. They will enjoy hiking and going on outdoor activities as this kit has binoculars, compass, whistle, and a magnifying glass.
They can pretend as they are great explorers who have a sense of adventure out on their expedition. This is a fun gift that you can give a five year old who loves the outdoors.

2. National Geographic Little Kids First Big Book of Why
This is a fun book game which provides the interactive question and answer type of format for the game. It has games, crafts, recipes, and many more things that the 5 year old boys will enjoy.
For all the big questions the kids ask, this is the book game that can answer their curious minds and lets them answer their own questions. This is a fun learning game that can keep them engaged and let them learn a lot of things.

3. Vtech Kidizoom Smartwatch DX
Kids just love their gadgets. A smartwatch for kids is one of the best gifts for 5 year olds that you can give to give that happy smile on their face. This is the smartwatch that come with fun games, activities, and action challenges that boys of that age love.
It also has a video recorder and a camera, plus a feature of voice changing effect. They can use this gift for many year until they reach the sorority level.

4. Doinkit Darts
Kids get bored easily. When you gift them the dartboard to the 5 year old boys it gives them some fun time, diminishes their boredom, and increases focus. Playing darts on the dart boards enhances the focus levels of the player.
Along with some fun time you also let them boost their focus levels. Kids can have fun with family that increases their coordination and interaction with family and friends.

5. Play22 Toy Truck Transport Car Carrier
This is one of the best gifts you can give to a 5 year old boy as they love playing with toy cars. This is the truck that has 6 toy cars and comes with accessories. There are accessories like construction signs and cones.
They also come with roadblocks making car racing for boys real time fun. They can play with many players, their friends and siblings and have a fun time. This is the ideal birthday gift that you can give a 5 year old boy.

6. Betheaces Kids Toys Hover Soccer Ball Set 2
This is a portable soccer game that comes in a set that boys of 5 years old can play. It is a plastic kit and safe to play. Boys can kick it like a real soccer ball and plant some goals inside the net.
It causes no damage to the walls or furniture and kids can enjoy playing this game solo. There are LEDs on the soccer ball that makes it an interesting game where you play solo or with multiple players.

7. Awesome science experiments for kids
Kids can get experience in science and learning these simple projects through this fun experiment science game. There are more than 100+ math and science experiments that the kids can play and have fun with.
This is a learning game that comes with a lot science activities. They come with colorful photos and easy instructions. For the curious kids who love science and math, this is a fun experiment game. This is one of the best presents for 5 year olds to boost their interest in science and technology.

8. Glantop remote control RC robot- walking and dancing robot
This is one of the best birthday presents for 5 year old boy. This is an interactive robot that can walk, take side turns, sing songs, dance, and also teach English.
It comes with a remote control that can be operated at a distance of 5 meters. Once the robot is charged, the kids can play between 1 to 3 hours. This is one of the fun company your kids can have to play and talk to.

9. Wham-o-hamper hoops
This is a basketball game that can be attached to the door that also comes with a laundry bag attached to it. Kids can learn neatness the fun way when they through in the laundry inside the basketball.
This is an entertaining way to have some fun and also clean up. A good present to give to the 5 year olds that can also make their parents happy.

10. Toysmith tech gear multi-voice changer
Toysmith tech gear comes with a synthesizer and 10 different voice variations. Your 5 year old kid can speak in different voices and entertain everyone with this toy. There are various sound combinations that you can create using this toy.
Boys can use their imagination and create as many voice variations as possible with this recorder. It has levels that adjusts frequency and comes with LEDs.

11. Stomp Rocket Stunt Planes
This is a fun game for kids where they have to stomp on the pad to launch the plane that does all kinds of tricks. There are three different kind of planes that the kids can play with.
Each performs different kinds of tricks in the air once it is launched. Kids can play in groups and in turns to launch the planes and enjoy this fun activity together.

12. Boys Dinosaur Socks
Boy will love wearing the dinosaur printed socks when they go for football matches or any other outdoor activity. These are durable socks that can take the wear and take and are useful for the long run till your boys grow out of them.
Comfortable and warm they can wear them throughout the year. This is one of the trendy gifts that you can give your 5 year old boy.

13. IQ Builder
This is one of the best gifts that you can give to the five year old boy to boost their creativity and cognition. Their curious minds will love tinkering around the fun games and puzzles.
For the one with ann artistic side, this is a good gift to give. For the boys who are in tune with their artistic and creative side, this gift is just right for you.

14. OWU Walkie Talkie
Kids can have great fun outdoor playing hide and seek and other games talking on this Walkie Talkie that has a clear sound and covers a good range.
Fill their childhood memories with more fun and games giving this delightful gift that adds a fun element to their play and outdoor activities. A gift that works well when they are outdoors hiking and communicating with each other at a long distance.

15. Simbans JB DIY Toy Set
Boys love to build cars and construct items will love this gift. Let your 5 year old boy tinker around the toy kit to build automobiles and spend time in constructive activities.
They can have fun constructing a boat, car, truck, helicopter, and more. A boost to their creative imagination and enhancing their mechanics, this is one of the best gifts to give a 5 year old boy.

16. Micro kids digital watch for boys
Kids love their digital watch that comes with waterproofing. They can go for a swim flashing along the watch, go to school, and flaunt this stylish watch in every outfit.
A good fit that suits a 5 year old boy who can use it until they are 10. Easy for them to set up and wear. Boys can jump in joy receiving this gift.

17. Prograce Kids Camera Creative
Boys can now get on with their photography games, make a scrapbook, picture collage of memories they are fond of with their own personal digital camera.
They can take pictures, record videos, and learn all the camera skills with this anti-drop digital camera that is easy on their hands. They can click a series of photos on various events and occasions and capture these memories.

18. OPO Led Night Lamp
A night lamp that has starry imprints with sun and moon motifs that beam in the night. A fun lamp that decorates their room giving them a starry feel, making their sleeping time more fun and enjoyable.
Your boys can now distract themselves from tinkering with gadgets and sleep well in the night in the shade of this starry night lamp. The light from the lamp is pleasant and lets even the most mischievous boys fall asleep without any hassle. It could be one of the best presents for 5 year old boy.

19. National Geographic Dino Fossil Dig Kit
The kids just love anything that has dinosaurs in it. This is one of the best presents to give a five year old boy who will love exploring the rock collection and the prehistoric era through this fun and educational kit.
The interactive dig makes this game even more fun for the boys and keeps them engaged in these constructive activities. Your boys can develop more patience digging out specimens from the fossils with the tools provided.

20. Luwint Children LED Finger Light Gloves
Boys will love these flashy finger gloves when they are out with their boys for a night party or an event. A great halloween, New Year, or a Christmas gift for the 5 year old boys.
Boys can wear these fun gloves to birthday parties of their friends and siblings or enjoy the glow in a dark room. They can read a book or their favourite comic in a dark room wearing these LED gloves.

21. Betheaces RC Car Toys for Kids
Boys will love this toy car that flips 360 degrees and can perform all kinds of stunts. A thrilling time for boys with this toy car kit.
It comes with remote control that lets them have speed controls when playing with these toys. They can play outside on any of the rugged roads and have lot of fun with their friends playing with these multi-stunts toy cars.

22. Kidstatic Dinosaur Toys
Boys will love these building sets that come with 106 pieces that let them get creative and build dinosaurs, solving puzzles, and constructing many more things that come with this kit.
Boys can spend many hours having fun with creative games, puzzles, coloring book, and engineering activities with this kit.
A relief for parents that lets them stay away from getting addicted to gadgets and spend time in constructive activities.

23. Simbans Magbuilder STEM Build and Play Toy
Boys can start boosting their cognitive abilities with these playcards and building sets. A great activity for boys when they are alone or with friends. Let them take a pride moment learning to build cars, buses, and various models available in this kit.
A good game that increases their coordination and cooperation working with other people. A gift for your grandson that he will love spending time with.

24. Where on Earth Atlas?
Boys love to explore various touring places, monuments, and know a lot about history, science, and technology this atlas book. It lets them be more focused and gain knowledge on multiple things without losing the fun element.
Your boys are bound to be engaged for hours reading about fascinating facts and all wonderful things around the world through ages. For the boys who wouldn't spend time reading, this is a good start to keep them glued to the book that provides all facts and interesting information around the world.

25. Squashed 3D Strategy Board Game
A game that can keep the boys entertained for many hours and develop their problem solving skills. Something that they can play with the family and bond well.
This is a game that needs quick thinking and boosts the thinking and analytical abilities of your kids. They can spend several hours playing this game with their friends and siblings.

26. SOPU talking robot
A mini talking robot for boys who can find a fun company that talks and repeats after them. This is also a decorative piece for the boys room that comes with flashy lights for the eyes.
Every section of the robot rotates 360 degrees and boys can play and talk to this toy havings some interactive fun. This is a funny robot that can make you laugh with its antics by repeating after you. Have a fun playtime with your boys interacting with this robot.

27. TWFRIC Kids Piano
Boys can amuse themselves learning to play piano on this instrument that comes with dual speakers and a portable keyboard. Bring out a performer and a musician in them learning to play the piano.
It also has a record function that lets them record their voice as they sing and perform. This is the product your boys will enjoy playing anytime in the day and add a rhythm and a beat to their merriment.

28. GUND sports bag
Boys can be more coordinated with this gift letting them store footballs, volleyball, and sporting products inside this bag. They can get on with the game and stay organised after the game arranging sports items in this bag.
This bag come with 4 sets of balls for various games like baseball, football, soccer, and basketball. A perfect gift for the boys who love their outdoor games and sports.

29. There is no place like space book
Your boys can get a trip into the solar system reading this book about the planets and other worlds in the cosmos. Reading this book enhances their knowledge about stars and other things that exist in the solar system and boost their creative imagination.
Kids love to learn about the planets and stars can spend a lot of time reading them and enjoying this trip to the solar system in their imagination.

30. Activ Life Best Kids Frisbee Rings
Boys can play frisbee in the garden with their friends and family without hurting their fingers. Play in the outdoor and bind with your siblings and family playing frisbee on a Sunday or a weekend.
Take it along with you on that road trip or skating game and double it with the frisbee entrandee. A perfect game for the boys who need to go outdoors and forget the television and video games for a while.

31. TOPTOY camping binoculars
Go outdoors with this binoculars and be the explorer of new and exciting places. View the stars or play mystery-detective games with these pair of binoculars that gives a clear view.
Enjoy viewing nature and wildlife through the crystal clear view of these binoculars. A gift that boys will love when they want to explore nature and life outdoors.

32. Trekbest Money Maze Puzzle
Teach your boys the value of money by gifting them this money maze box that makes saving money more fun than the piggy bank. The money that goes inside this puzzle and maze box, boys have to use their genius to get the cash out.
An interesting game to boost their genius on saving money and teaching them hard to crack lessons. This is a good challenge that boys will enjoy and also learn valuable lessons.

33. Laser Gun Set
A fun game of laser guns that boys can enjoy with their adults. Boys can have loads of fun shooting each other with laser beams and running around with these colorful guns.
Your boys can have a blast playing with other kids using these laser guns. They can be the superhero and save the world playing these games with some laser fun.

34. Interactive talking world map
Kids will love this fun and engaging game that comes with colorful colors and is interactive. A world map that talks to the kids is a fun learning activity.
There are games within the map that make the kids guess and let them play by trial and error. Boys can learn about different countries and work their way through the world map learning interesting facts and tidbits.

35. iPlay, iLearn new ball pitching game machine
Boys can enhance their sports skills with this gift that lets them play tennis and baseball. Boys can play the sport in their lawns, patios, living rooms, or any outdoor area and practice the game with this ball pitching machine that lets them practice solo.
It lets them boost their coordination and batting skills with this game. It also improves their hand-eye coordination.

36. Kidirace RC bumper cars
This is a remote control car race that the boys can enjoy playing for 45 minutes at a stretch before the battery dies out.
The batteries are rechargeable that makes it for a merry daily activity for fun and amusement. You can manage the car race of these set of bumper cars that looks like a real bumper car race.

37. iPlay, iLearn Engineering construction site game
This is a great gifts to gift boys who love science and engineering. They can learn to construct several vehicles with all tools available that make it look like a real construction site with barricades, road signs and more.
This makes for many hours of constructive and creative play that lets their imagination run and let them build vehicles. This is the best birthday gift for 5 year old boy to boost his imagination and learning.