Last updated on June 3rd, 2022 at 11:10 pm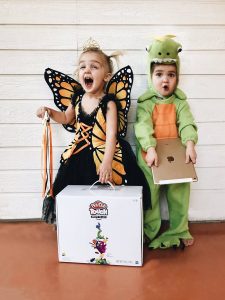 It can be anything starting from toys to clothes, but precision is all that matters. My niece is an out and out doll lover which is why she is always on a hunt for small clothes and houses for her dolls. Not all girls would be the same.
Some might not like dolls and find interest in toys that are not girly and cute. It might get a little confusing about what to gift a 5-year-old. Therefore, this is the space dedicated for some of the best gifts one can give to a 5-year-old little princess.
Wonderful Gifts for 5 Year Old Girls
5-year old girls start to develop a taste and choice when it comes to toys, and almost every other thing. They learn to differentiate and figure out things. Thus, it becomes essential that one has chosen a perfect gift for 5 year old girl.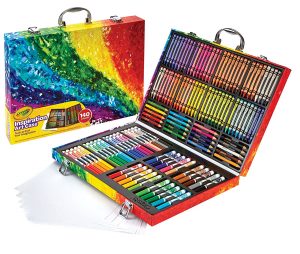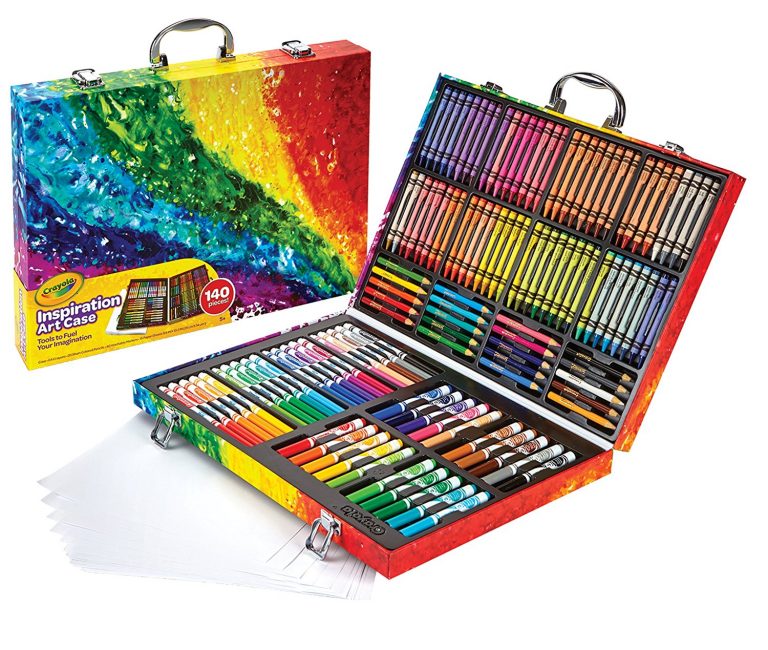 Girls, unlike boys, find art and drawing dearer to them then going out in the sun or playing on the trampoline. As a result, a coloring set becomes an automatic choice to suffice the needs of a 5-year-old girl.
It would not only let her parents realize her ode for drawing but would also let her develop some important basic knowledge before she heads into the school for the first time.
The box contains everything one would require and want before painting or drawing her imagination on the drawing board. From color pencils to crayons, and from markers to pastels, it has everything that would delight a 5-year-old.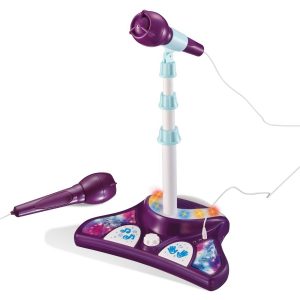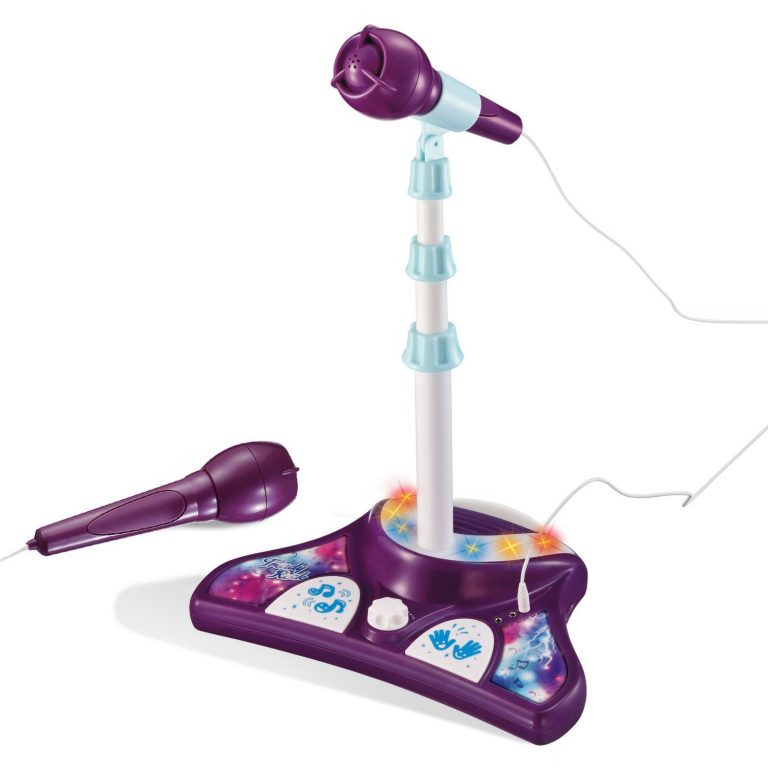 If you see the little girl emulating pop stars on the TV, or in case, she is good with reciting poems and songs, then you must encourage her to sing more by gifting her this beautiful kid's karaoke machine.
It would give her a new way to learn and recite her favorite songs. Also, it gives you the liberty to download songs of your likings which makes it even better for the kid. The vibrant colored mics and the easy set up makes it a fantastic birthday gift for 5 year old girl.
If at all, there are two children in the family, one shouldn't worry about them fighting over the opportunity to sing. There are two mics packed with the set which keeps you away from a headache.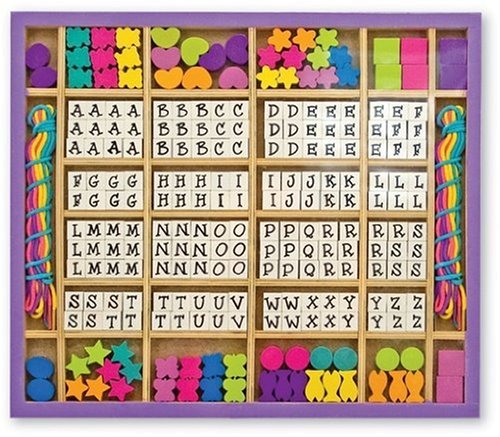 Some toys are not only designed for the entertainment of young children but also to hone their basic skills in a fun way. This is one such gift that would be much loved by the children as well as parents.
By gifting this, you give the opportunity to the little girl to make necklaces, bracelets, chains, and other ornaments using the beads.
Also, with a wide variety of shapes and sizes, it could help them to give a creative edge over the craft projects right from a very young age. Alphabetical beads would help them learn the basics in an exciting way.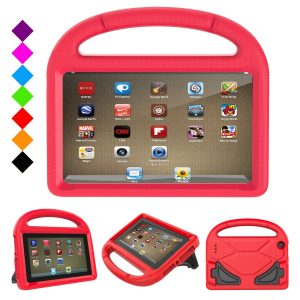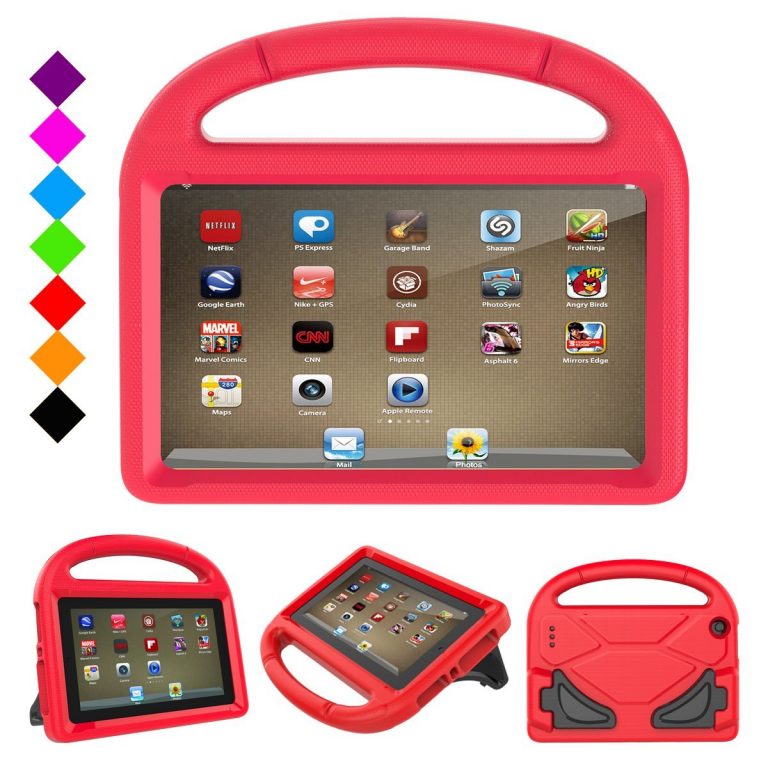 Children are always fascinated by the idea of the playing digital games. With all that growing technology that they are brought up, the easily find interest in playing video games.
Also, the very fact that there is a wide variety of choices to suit every taste of kids makes it an interesting gadget. Not only this device brings a smile on the children's face but also costs you a lot less than the regular tablets or mobile phones.
The unlimited access to as many games the child wants and a 2-year warranty makes it a dependable device. Therefore, one can feel very safe to gift amazon fire to a 5-year old girl and accept a wide grin from her in return.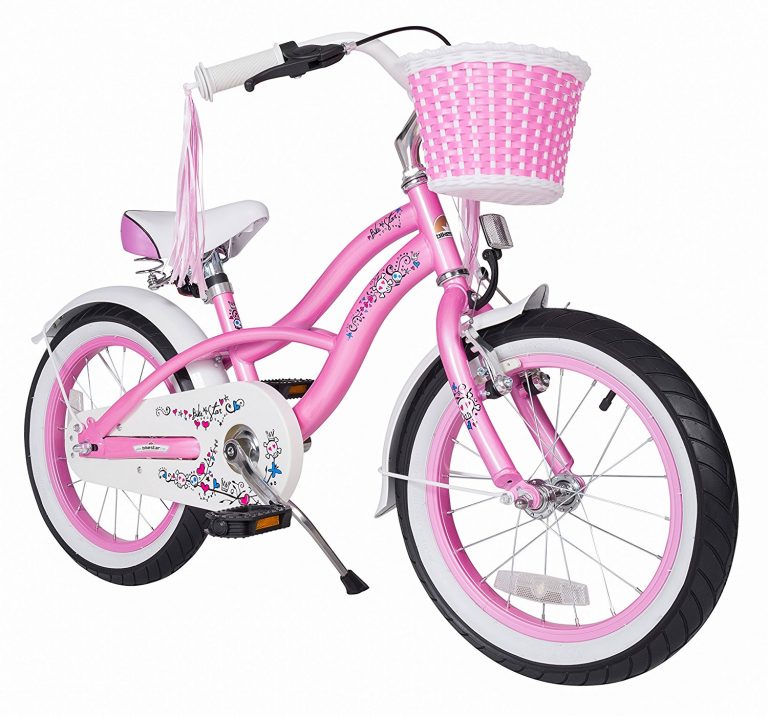 Well, this is one of the best gift ideas for 5 year old birthday girl. Whether she is 14 or 4, a bicycle is always a better gift for the small children. With all the hype that children these days find around the TV and cartoons, the physical activity is somewhat missing.
A bicycle would help them to sweat it out in the backyard. See her zoom on the two wheels and enjoy herself while she learns to ride the bicycle with perfection.
The vibrant pink color is just going to add to her excitement. With all its perks, you may have to shelve out more than $100 to have this ride serve the 5-year-old princess.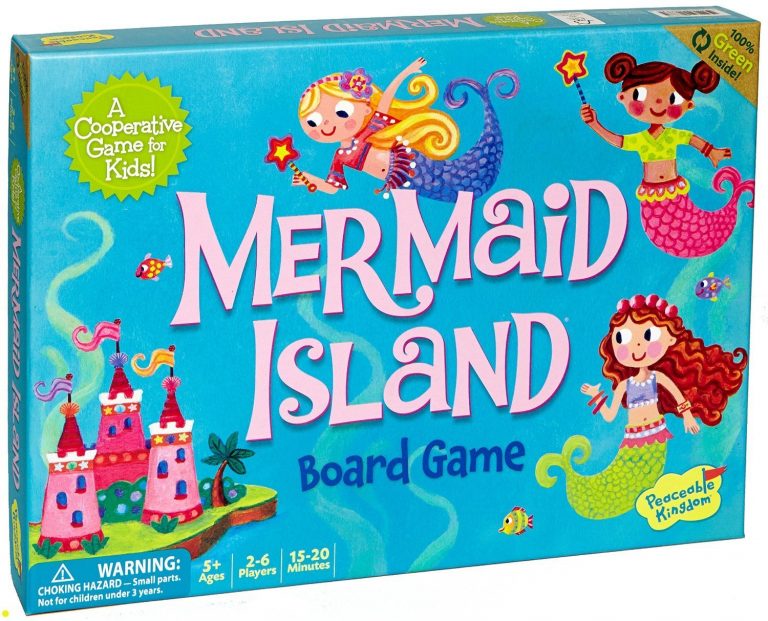 This award-winning cooperative game should be on top of your priority list if you are thinking about giving something to a 5 to a 7-year-old girl. It is just the classic snake and ladders game modified with a twist.
The mermaids and other feminine characters are sure to attract little girls towards it. Also, instead of throwing the dice, it has been replaced with a spin arrow which derives the tiles one would move after her turn.
The best part about the game is it doesn't run very long, therefore, having the attention of the young ones for the righteous time.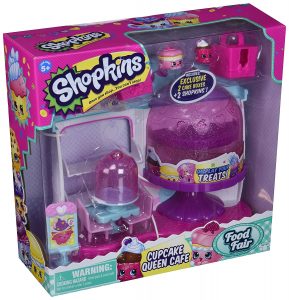 Daughters tend to imitate their mothers in the house while growing up. This leaves them with having a deep fascination towards cooking.
While it is not advisable to give them the kitchen cutlery and stuff in their hands at such an early age, the scale model toys help them to curb their urge to cook and look like their mothers.
It is a baking kit to be précised with vibrant colored cakes and utensils to lure any 5-year-old girl. According to the makers, it also helps the kids to develop some basic motor skills and basic knowledge.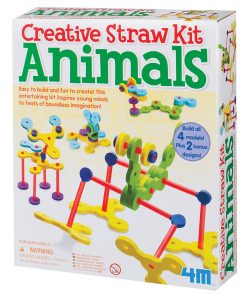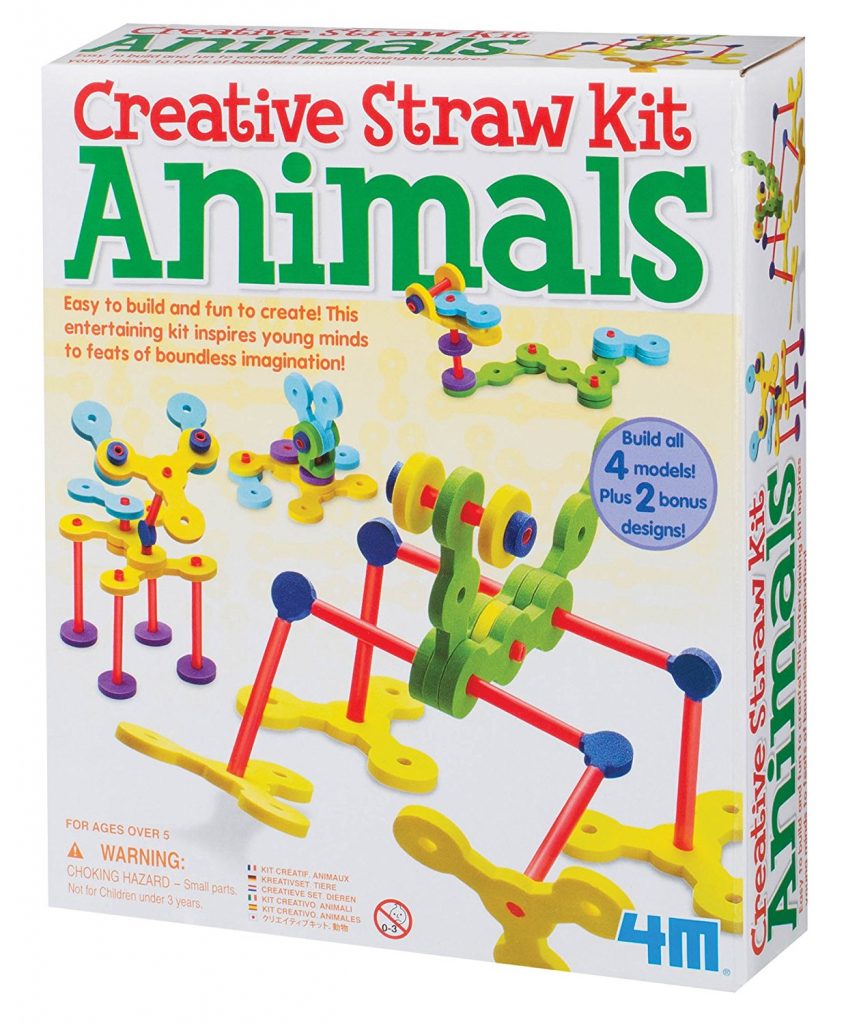 It is an easy yet interesting game for the young children which would keep them engaged for hours. Even then, you wouldn't get mad at them, because it not only a fun game but develops a lot of important skills for the future.
All it does is challenge your kid's imagination to create animals using the straws. Also, they would get acquainted with the animals they create themselves without having pictures of them in front. For girls around the age of 5, it would keep them intact and interested for a couple of months or more.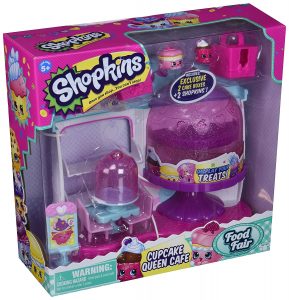 Not that we want each kid to be intelligent by mentioning such intellectual games, but somehow, they are interesting in their own ways, and if it helps them sharpen their brains, then it is always better.
This games certainly improve your kid's ability to solve problems and make wise decisions at every point. The best part is, the game is thoroughly explained stepwise in a video which is sent by email to the buyer.
So your child can learn and try to finish the game by taking the help of the video when stuck in a problem.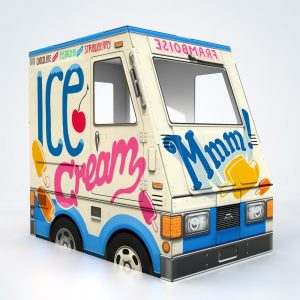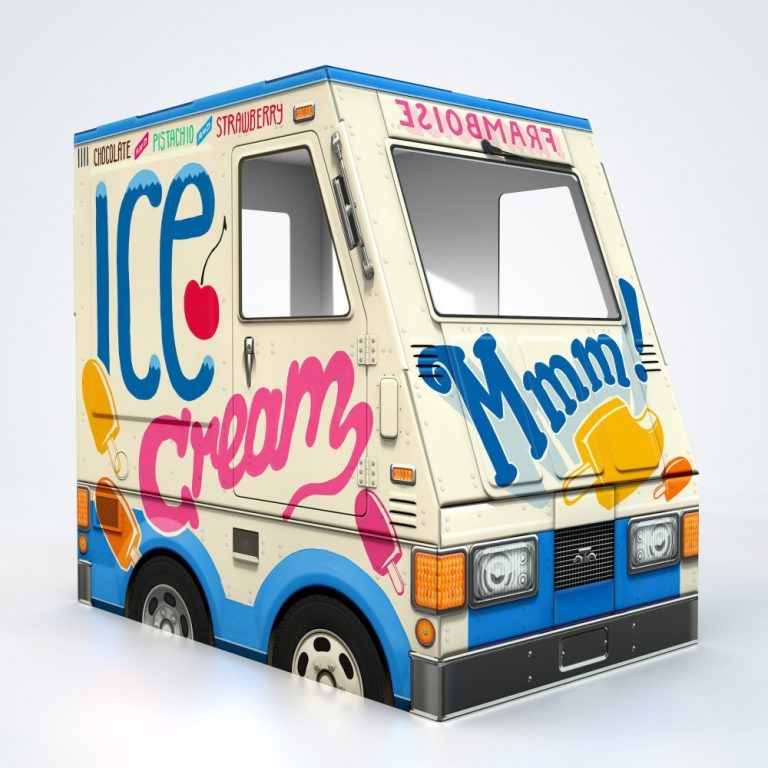 No! Not the one you had on your mind as soon as you read the word truck. In fact, this is actually an ice-cream truck lookalike playhouse which can be a pretty space for your 5-year-old little girl to spend time in.
She can do whatever she wants in the truck, and needless to say, she is going to have a blast hovering in and around it. Admit that we all love having our own private space, and we are sure that the 5-year-old girl would love it too.
It is made up of nontoxic cardboard, so you need not worry about your child's health even if she loiters in it for the most amount of time.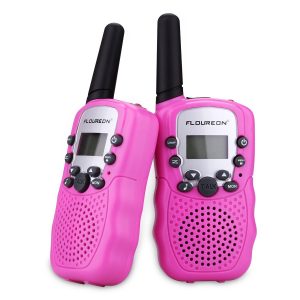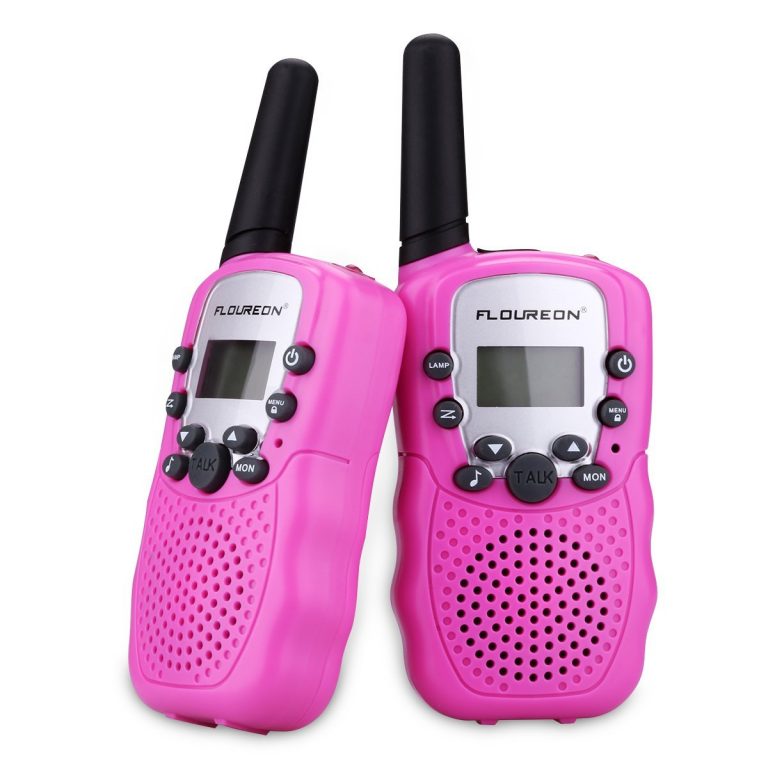 This is a fun device for kids that can give them the feel of talking on mobile phones with their friends. The pink color is what would attract the girls towards it. Also, it would help them learn how to communicate using a piece of technology.
The makers boast that it can be heard from a range of 2 miles. Also, it has a very long battery life, that is, it can work for 3.5 hours continuously. So there runs no chance of battery playing the spoilsport in the girl's playtime.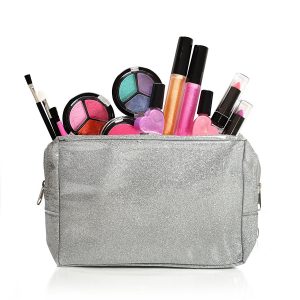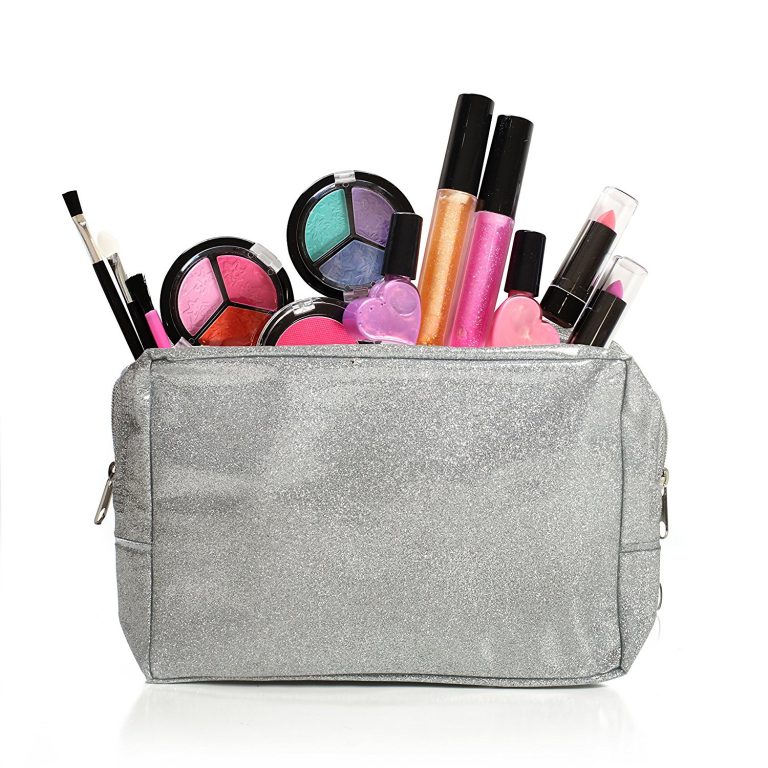 She is 5, and she is a girl, so somehow or the other, she would have the urge to put her makeup all by herself, even if it ends up in mess. But cosmetics that adults use cannot be given to the toddlers as they have a tender and more delicate skin.
Therefore, if she always wants to dirty her hands in the mascara, you can give her the makeup set for kids. It is safe, washable, and doesn't have any side effects. It has all the right products that would be perfect for her to decorate her dolls, princes' parties, and other girly games.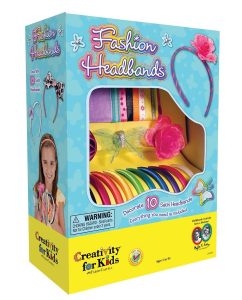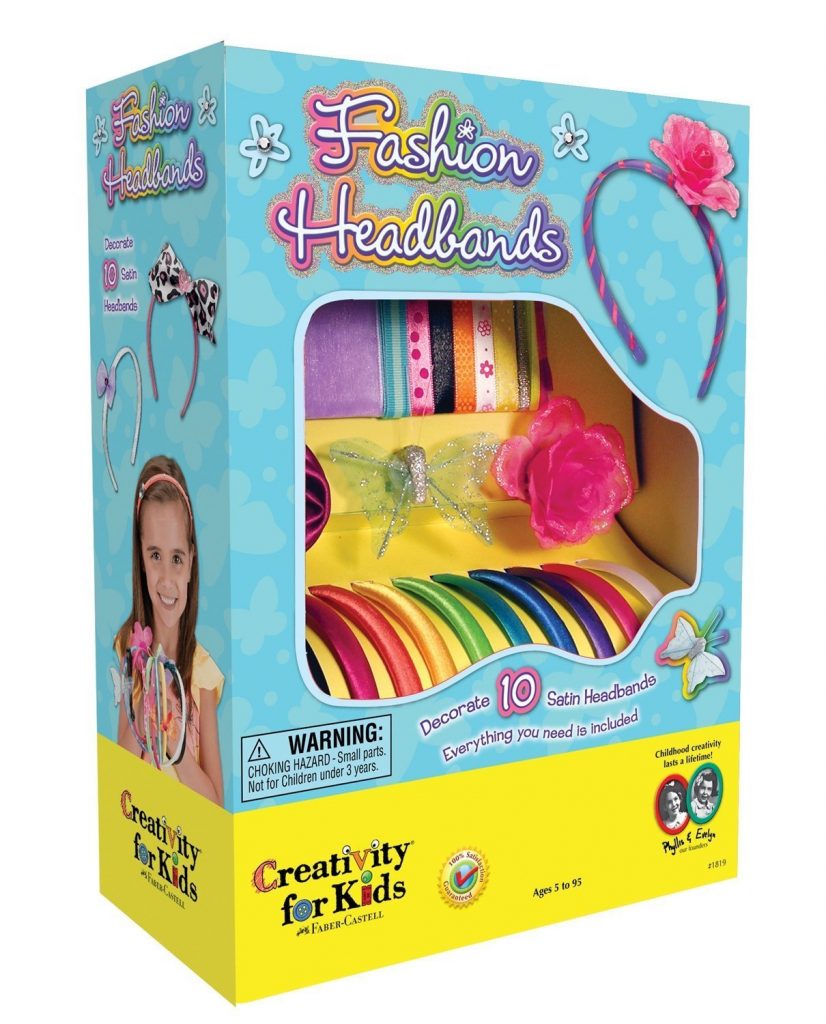 Most of the girls at 5 use headbands. By gifting them this craft kit, you not only give them a set of 20 exclusive colors of headbands but also give them the chance to add their creativity and imagination to it.
They can customize their headbands using their little brains and create wonderful pieces of headgears for themselves. The accessories include flowers, feathers, rhinestones, and a butterfly.
She can pick any one of them and make her own fashion statement (Pun intended). So it is not only a pack of headbands which she would wear ecstatically but also something from which she can learn a thousand lessons.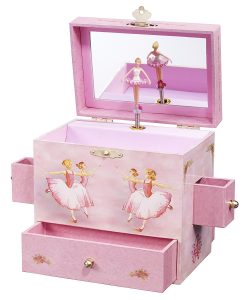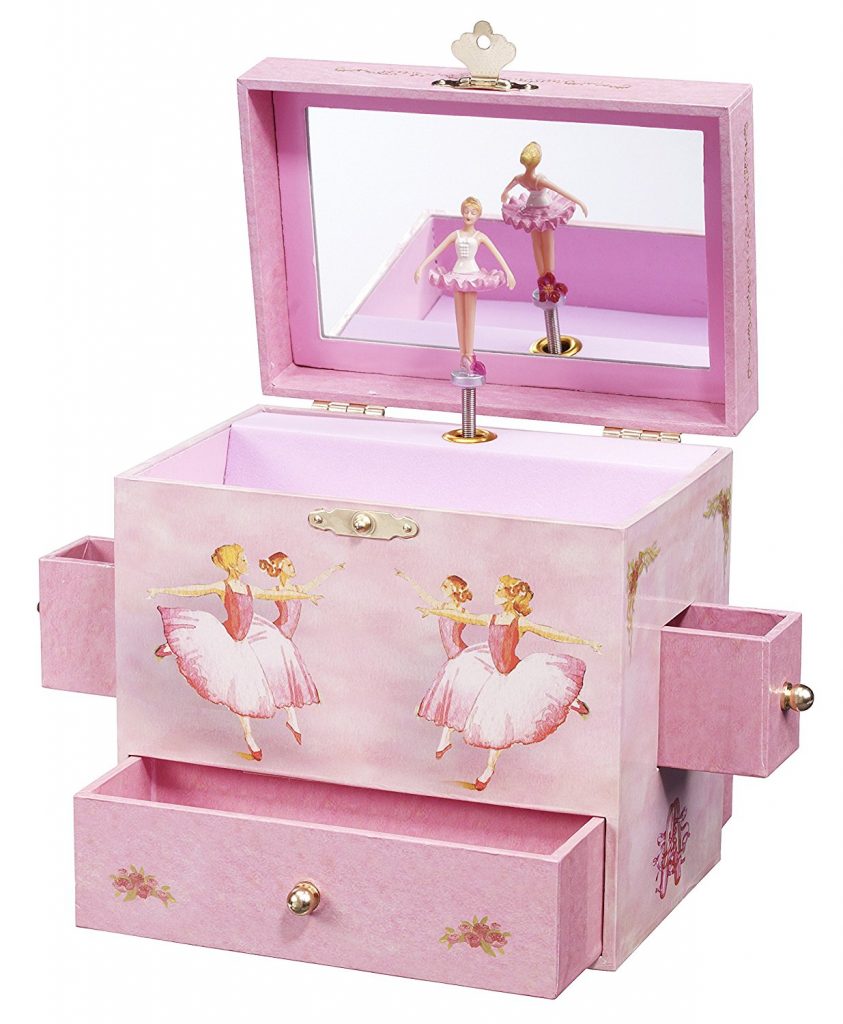 We kid you not, the 5-year-old girl is going to fall face first over this beautiful pink jewelry box with dolls. It looks fabulous and has green ticks on all the aspects that go into making this box.
She can keep anything she wants, like her favorite toys, dresses, clips, etc. in the large bottom drawers and two side drawers. Once she opens it, a beautiful ballerina doll would pop out to dance to the tunes of the classic song, Swan Lake.
It could be her most treasured possession for years to come and she wouldn't thank you enough for such an incredible gift.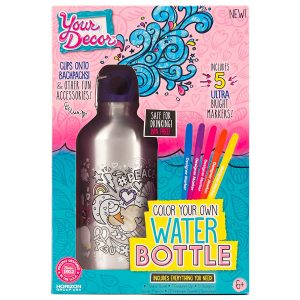 If she loves painting, give her this unique opportunity to paint a bottle for herself which she can later carry to school. She would love to flaunt her self-designed water bottle amongst her friends.
The box contains several accessories which would help the little girl to decorate her bottle. Keeping hydrated was never this fun.
It would let her put a lot of thought and imagination to create a unique design on the water bottle. Apart from that, it is BPA free, which makes it very safe for the children to consume water from the specific utensil.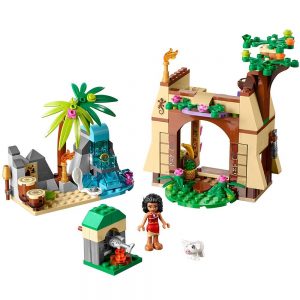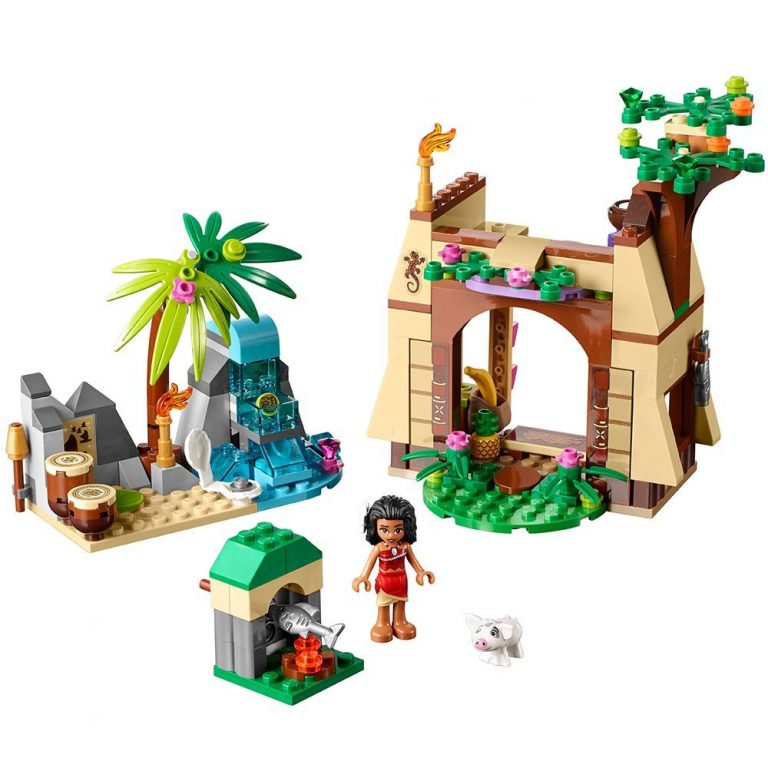 If she has been watching the Disney channel, there are high chances that she must be loving one of the nicely elaborated characters by them named Moana Moana. The pretend play doll would amuse her to the fullest.
The box comprises of a doll of the princess Moana and her pet Pua. Moana has a house which has everything right from her bed to her bathroom.
The Lego set is easy to assemble and looks spectacular when all the pieces are put together. You can snub the regular plain Lego set for this one if you are planning to gift it to a girl aged around 5.
Also, check out some birthday gift ideas for girls.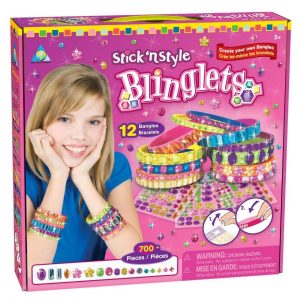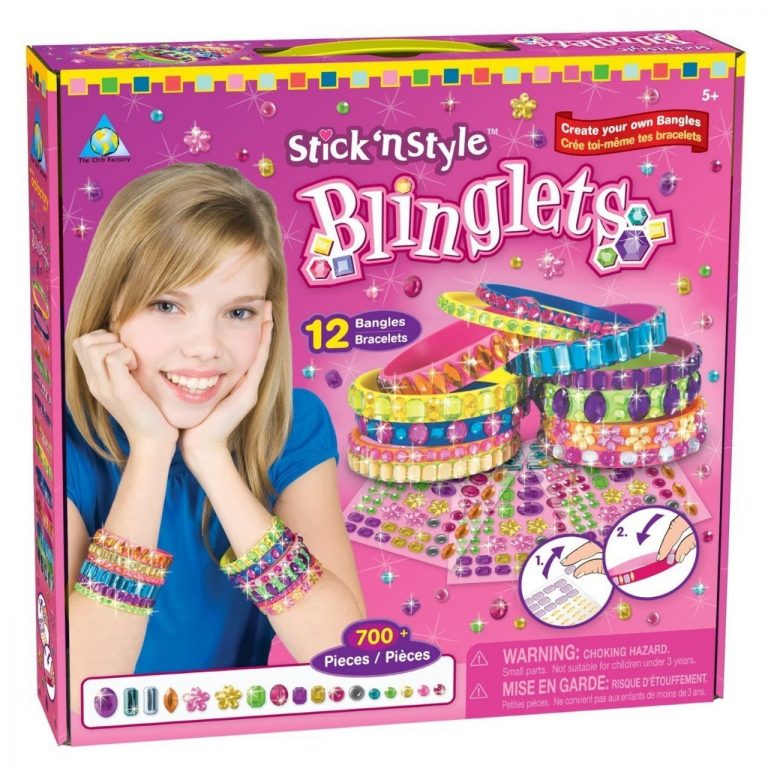 Women love jewelry, and a 5-year-old girl is no different. Actually, it depends on how and who she observes closely and tries to imitate. If she is dressing herself up and loves to look pretty, this one should be surely considered.
This set allows you to create bangles using your creativity. It consists of 13 assorted bangles which can be decorated using 700 plus stickers that come with the set. This is one of the best gifts for 5 yr old girl.
The little receiver would be delighted to receive a box full of bangles as her birthday gift. The customization part would serve as a cherry on the cake for her.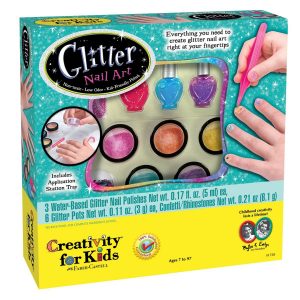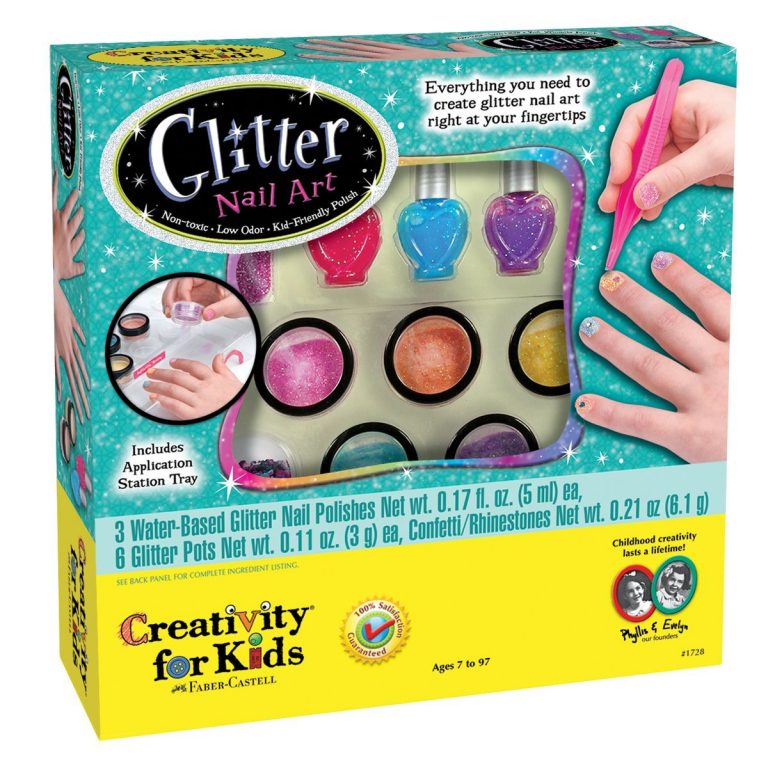 This is a complete nail art kit which would give a 5-year-old a wide fleet of options when it comes to painting her nails. The box contains 3 bottles of glitter polish, 6 glitter pots, confetti, and rhinestones, all of which are made with water-based solutions.
Therefore, washing these paints from the fingers is very easy. Also, the glitter polish doesn't have a strong odor nor is toxic as it is designed for the children. It is a good present for 5 year old girl.
Cleaning up the paint was never this easy which reduces the stress of cleaning the mess. The box that comes along with the set is big enough to accommodate all her manicure accessories.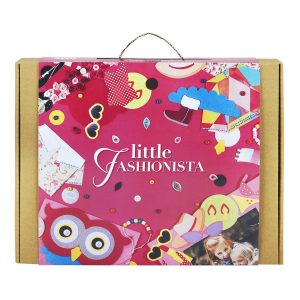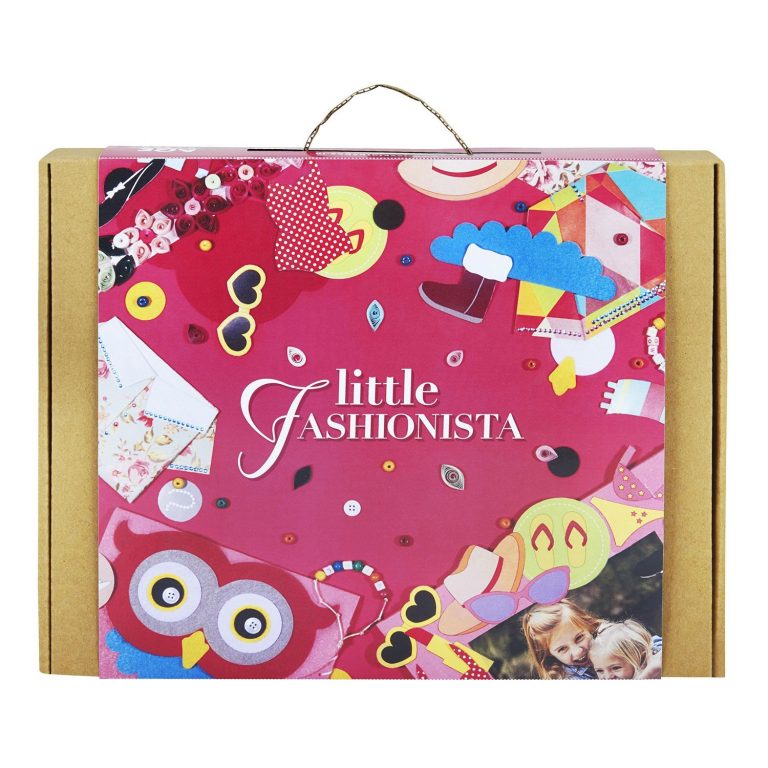 Girls at the age of 5-10 are going to love this fashionista kit which would allow them to make headbands, bracelets, photo frames, origami, and many more crafts using the accessories provided in the box.
Girls get the liberty of designing their own felt pouches which they can be proud of while they wear it to a party. The same way, one can make a lot of ornaments for herself using the things in the box.
She would love to have a craft kit which emphasizes on fashion. It would give her a creative edge and knowledge which can be helpful in future. This is a nice gift for 5 year girl.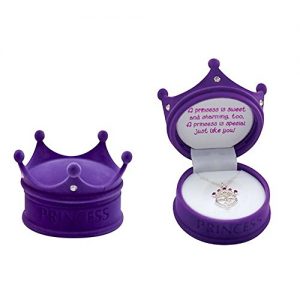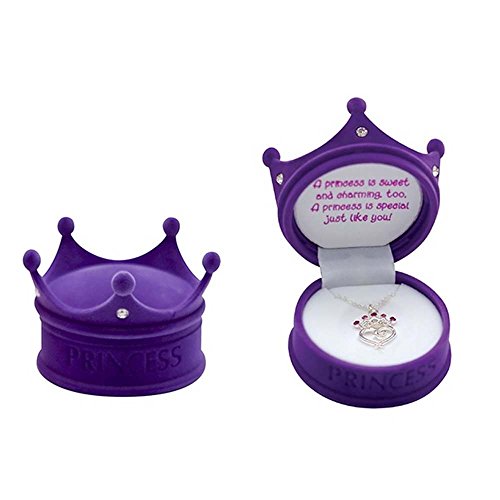 For the princess that she is, the beautiful necklace would be a perfect gift idea for 5 year old girl. Maybe, at her age, the receiver wouldn't appreciate it as much as she would later when she is grown up and knows what it really meant.
Any which ways, it would only beautify the receiver to a great extent. The box that comes along with the pendant is also delicate and well-constructed.
As a gift giver, you need not worry about wrapping your gift in a gift paper. The box can also be used later to preserve her tooth when the milk teeth shred off.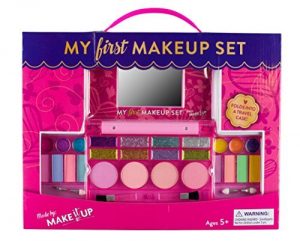 Cosmetics, I tell you, from big to small, from a teenager to an oldie, it has been a necessity more than anything else. Most women use it, and children pick it up from their parents at a very young age.
In an attempt to copy their mothers, aunts, or sisters, they try to ask for cosmetics which are unsafe for them. If that is what she cribs onto, you can gift her a makeup kit exclusively designed for little ladies.
It is nontoxic and can be easily washed off, which leaves you with little to almost no trouble once she wears the makeup. Although it is termed as safe, as parents you should always keep a check on your children.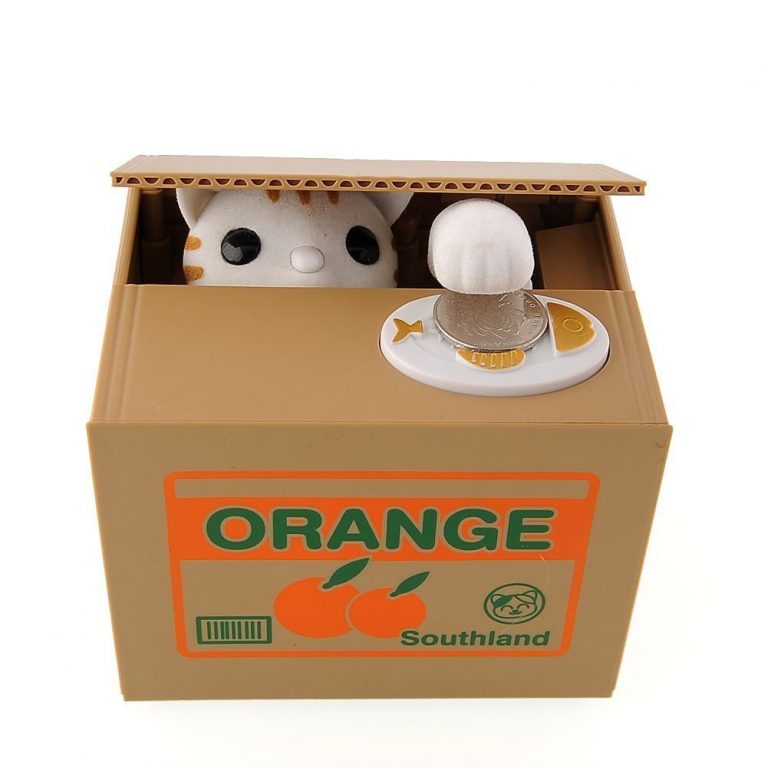 I still have that piggy bank that one of my relatives gave me on my 8th birthday. I am 24 now. It still amuses the hell out of me when the little puppy comes out barking in order to collect the coin placed at the door.
The entire mechanism that goes along with the toy is incredible. However, a 5-year-old wouldn't care about how it works. She would be more concerned about how it appears, and if that is fun for her, she is going to undoubtedly love the piggy bank.
It has the ability to save around 40 coins at a time. Also, there is a very little motor that makes it run which is absolutely out of reach of the children.

Nothing as such that we are stereotyping girls to the kitchen, but it has been the general tendency of most of the girls to pretend-play with utensils. Maybe, this makes them feel mature about themselves.
Whatever the reason is, girls have a lot of fun when they pretend-play a situation. Thus, this tea set would add to her collection of toy cutlery.
It comes with a fabric lined basket which can be used as a box to store most of her toys. It has everything that one would require to host a tea party. Kitchen games would get a real feel with the help of this set.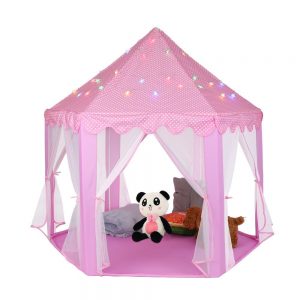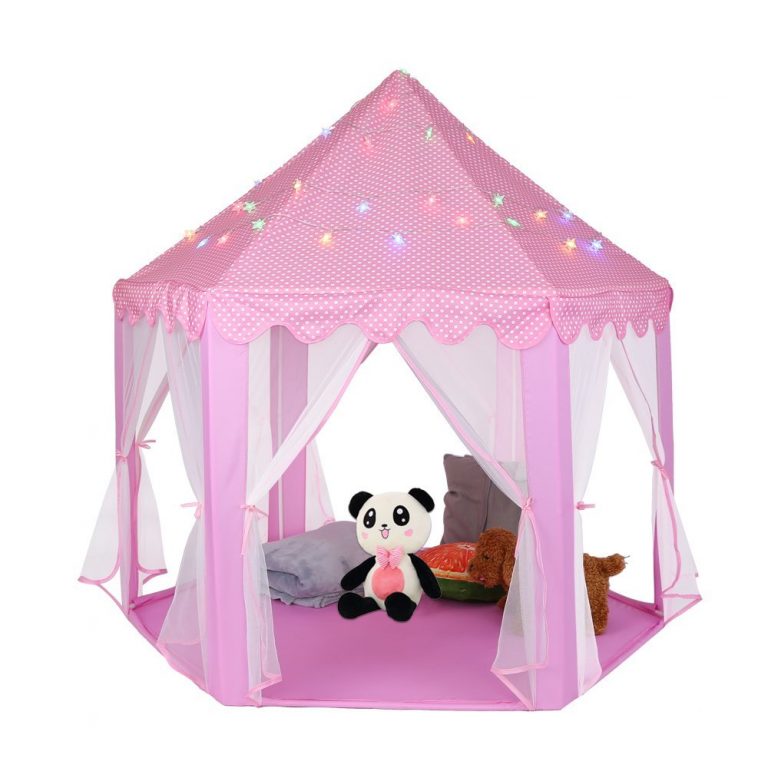 Make the 5-year-old girl feel like a princess by gifting her a princess' castle play tent. The tent has stars on the roof of it which glow in the dark giving it a dreamland-like look.
This could be set up easily in the backyard or inside the house and let your princess have some me time in the tent. Although it cannot be assembled by children, it hardly takes any time for an adult to get over the tent.
The entire set up looks nothing less than a castle and would make the small girl feel like a highness from the stories she learned growing up. It is a wonderful gift that would bring a bright smile on the face of the little receiver.

Now that you have a plenty of options at your disposal, you can assess the 5-year-old girl you want to, and then decide that what could be the perfect gift for her.
It isn't as tricky as we thought it was before we started to figure out the gifts, but one has to be very particular in selecting the righteous gift for the girl aging around 5. Because, at this age, she starts developing choice, and girls can be very choosy at times.
With this, we conclude our list of best birthday gifts for 5 year old girls. We hope that you liked our suggestions and are planning to gift one of the above-mentioned toys to the angel.
All the above-mentioned gifts are available at the online portal, amazon.com at a very low price. In case, you think we missed out on something that deserved to be on our list, feel free to share it with us in the comments section below. We would be more than happy to review it for our readers.