Last updated on June 3rd, 2022 at 01:45 am
Baseball as a sport has been around for a long time and has cemented itself as one of the most popular sports in the US and even across the globe. With millions of viewers and fans constantly keeping the community active, the professional players get a lot of attention and are usually in the spotlight.
However, someone just as important as those players to a team is their coach. Baseball coaches do just as much if not even more work than the players themselves. Having to deal with and help every player on the team improve by developing a strategy that works for them individually is no easy task and it's even underrated in a lot of ways.
With that being said, it's clear that coaches need and deserve a proper show of gratitude for everything they do for the players and community. Here are some amazing baseball coach gift ideas through which you can not only convey that but also help make their professional and personal lives better.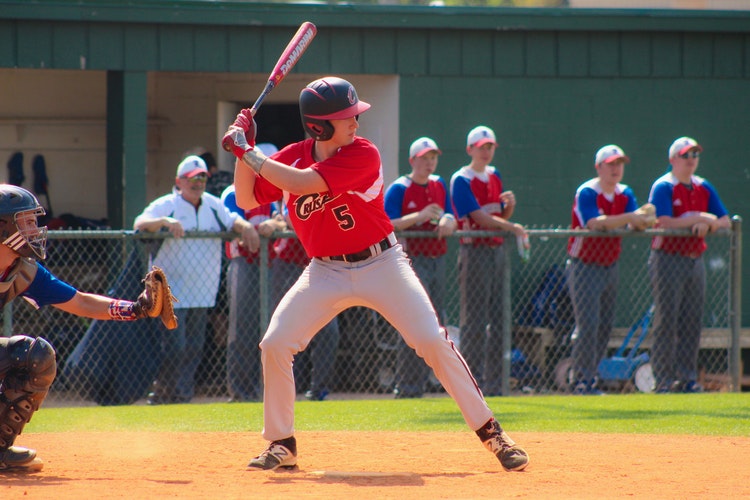 Recommended Baseball Coach Gifts
1. Coach's Bucket Organizer
A coach has a lot of things to carry around, even more than the player and it's never easy to find a suitable bag to carry all that while still being comfortable. This is a big challenge for a lot of coaches as they either have to carry stuff in something uncomfortable or make compromises in the quantity they can carry.
This bag, especially designed with coaches in mind is shaped like a bucket and its height and oval shape allows them to carry all the baseball bats they need with ease and a lot more to go with it. It's without a doubt one of the best gifts for a baseball coach.
2. Coach Wood Word and Silver Pen
As we have talked about before, coaches are some of the most important people when it comes to making baseball a better sport every day for both the players and viewers. As such they deserve every bit of recognition that comes their way.
This wooden word sign is a great way to showcase their contribution to the community and will fit in amazingly well with their office or home desks as a decor. It also comes with a silver pen that can be used further customization.
3. Baseball Wallet
What better way to scream basketball than to have personal things that reflect the sport itself? This wallet is made of very high-quality leather and it is stitched and painted to look like a baseball and it absolutely nails the part.
In addition to having a wallet that is themed after a sport they love; they get to have a symbolic representation of their profession in one of their personal effects.
4. LED Light Up Sports Cones
These light cones are not only very attractive to look at and be around but they are also extremely practical and useful, especially when it comes to training. The cones are capable of lighting the field around them which means they can be used for practice even at night.
These cones can be used in any number of ways as obstacles to improve the movement of the players. This is such a great gift that in addition to the coach, even the students would be happy about having this included in their training.
5. Baseball Opener
When it comes to being in a baseball team, partying is inevitable. In fact there will be a lot of that going on, sometimes just based off of momentary whims. So, being prepared for that is always a good thing and this bottle opener is one of the best tools to have around you at all times for that purpose.
What makes this particular bottle opener extra special is that it's shaped and built like a baseball on the outside. It's a cool thing to have and will certainly be amusing to look at, especially for people looking at it for the first time.
6. Baseball Coach Key chain
Key chains are very popular as great gifts for any occasion and for a good reason. They tend to be close to the owner for the most part and can be created and personalized to an extreme level.
This key chain in particular is also specifically themed for a baseball coach coming with a baseball shaped pendant and others thanking the coach. It's an almost perfect gift for coaches that show them how grateful you are for their services.
7. Coach Appreciation Frame
Coaches are known for doing tremendous amount of work towards making their players better every day and yet they don't receive as much appreciation as they should. This photo frame has some very heartfelt and original quotes written on it to express the depths of your gratitude.
It is something that they can have in their own room or office just to remember that they're doing a great job and helping people get better at their passion.
8. The Story of Baseball: In 100 Photographs
It is said that a good picture is worth a thousand words and it couldn't be further from truth when it comes to this book. It is a collection of 100 pictures that capture some of the best moments in the history of baseball.
These pictures not only depict the rich history of baseball but also the emotions involved behind each picture bringing them flooding back through anyone who was around to witness those moments. It would be a nostalgic trip for a coach that he will never get tired of.
9. Laser Engraved Baseball
The ball is of Course one of the most important components of a baseball game and every ball used in the game will be held to some standard of attachment by the players and coaches. This ball comes with a bold text engraved by a laser that says #1 coach.
While in terms of practicality, it's no different from a normal ball, it would mean a lot personally for the coach as it's his students acknowledging his hard work and dedication.
10. Megaphone Speaker
Coaches often have to address many players at a time or address them from across the field which is not only hard to do but also extremely tiring. This megaphone makes that task much easier with its speakers that come with adjustable volume making this ideal for both indoors and outdoors use.
This is a fantastic and thoughtful gift making one of the coach's toughest tasks much easier. It's a nice way to show that you care and think about the struggles they have to go through every day, thereby also showing that you care about them.
11. Customized Mini Baseball Bat
A good gift doesn't always have to be so useful that it turns their daily life around and makes it so much easier. Sometimes the best of gifts could just be something with emotional value attached to them.
This mini baseball bat isn't going to be used much in the actual game but will act as a decorative piece that holds your show of admiration and appreciation for your coach.
12. Coach's Boogie Board
These are some of the best modern-day inventions made specifically for coaches and other sports enthusiasts. These Boogie boards come with pre-designed templates of playing fields of different sports and are extremely useful for making and discussing team strategies.
This helps the coaches by making it much easier to plan things and share it with their players while also saving them a lot of time and effort. It's one of the best gifts that a coach can get and they would certainly be happy with it.
13. Electronic Whistle
One of, if not the best way of effective communication across the field during practice when it comes to baseball and most sports is a whistle. The sharp and loud noise can be heard over great distances and can be used to easily attract the attention of players from far away.
What makes this whistle special is that it's electronic instead of mechanical effectively eliminating the need for it to be actually mouth blown. It can be used with a hand making the whole process a lot easier and saving so much crucial energy for the coach.
14. Matte Style Coach Helmet
While baseball is indeed a very entertaining sport, it could also turn out to be quite dangerous if proper precautions are not taken. One of those precautions is to have a helmet on at all times in and around the field simply because of how fast the ball tends to move around during a game.
This helmet is relatively lightweight, looks stylish and does a wonderful job of protecting the user in case of accidental hits to the head from the ball.
15. Athletic Tape
Sometimes, no matter how careful you are, injuries cannot be avoided. In fact, they tend to happen quite frequently in baseball on a smaller scale. This tape is designed to cover those injuries and provide comfort to any sprains.
These tapes are made of soft but strong materials that provide a soothing experience to an injured person while also being able to keep the injured area clean and away from possible infections.
16. Wrist Coach Playbook
How often have you seen your coach or any coach for that matter go running around the field with a book and pen in their hand? It's a fairly common practice for coaches to note down the plays made in a game so that they can be analyzed later.
This wrist book can be used to do that but it's a lot more convenient as it can simply be strapped to their hand and they are allowed to walk around hands free when the book is not in use. It's a very creative and useful gift.
17. Vacuum Insulated Bottle
Fatigue and dehydration are some of the most significant problems faced by players on the field during a match. This makes liquids extremely important throughout the games and training. This Vacuum insulated bottle is durable and can keep the liquid cold for long periods of time.
This makes for one of the best gifts you could ever give a coach as this is something that would come in handy almost every day.
18. Digital Handheld Stopwatch
Stopwatches have been a valuable tool for training in every sport and baseball is no exception. Stopwatches can be used to measure the timings and speed in different scenarios that can be either used by the players to improve or assist them in forming a different strategy.
This watch in specific is handheld and is extremely accurate with tactile buttons. It has features like split time and freeze time making it extremely valuable for a coach.
19. The Baseball Whisperer
As we have talked about before and has always been a widely accepted facts, coaches are extremely important for a team's success and many have proven that time and time again. One of the more prominent figures among baseball coaches to showcase that is Merl Eberly who created an almost revolutionary coaching program.
This book is not only a gem of information for any aspiring coach but also a great source of inspiration and a once in a lifetime opportunity to delve into the mind of one of the greatest coaches of all-time.
20. Player Signed Print
The relationship between a coach and his players runs very deep and goes even beyond the game to a certain extent. Over all the training and games they go through they would've learned a lot about each other both personally and professionally.
This is a beautiful baseball themed print that also has empty spaces around so that it can be signed by all the players in the team. This would give the coach something that would remind him of this team, all the players and how far they've come.
21. Roller Beverage Cooler
During a game of baseball, drinks are very common and even essential to keep the players hydrated. But sometimes the games and especially training sessions can go for hours at a time. How do you keep those drinks nice and cold for so long? This beverage cooler is probably the best answer you could come up with.
It is easy to transport around with its handle and can hold a large amount of drinks. It's spill proof, relatively light weight and most importantly compact enough to carry around to different places. It's a great gift that's useful to both the coach and his students.
22. Coache's Bag
The things a coach has to carry around are a mix that ranges from books and pens to big and heavy equipment like a baseball bat. So, it's not easy to have separate bags for them, it just makes carrying things around twice as hard. This triangle shaped organizer bag makes it possible for both the worlds to exist in one place.
It's a really cool looking and convenient bag, perfect for a baseball coach and carries all his content without much hassle. It's a great way to make your coach's life easier.
23. Team Helmet Desk Organizer
This is a very creative little piece of art that is both practical and simply great to look at for any sports fan. This desk organizer is designed to look similar to a helmet used by baseball players but is actually capable of holding in regular all desk accessories and even business cards.
It fits and goes well with the aesthetics of almost any desk and the desk of a coach is no exception. In fact, it fits well even better on a coach's desk because of its theme.
24. Folding Tripod Field Chair
As if the job of a coach isn't already hard enough, they are often required to do it while standing which doesn't make things any easier. This chair provides a simple yet elegant solution to this problem. It's a flexible but sturdy piece of equipment that can be folded and unfolded with little effort.
This chair adds a lot of value to their professional lives and comfort as they no longer have to choose between having to work or relax. They can comfortably focus all their attention towards their work from anywhere they choose to.
25. Front-Zip Rain Jacket With Hood
This one is a very common yet thoughtful option as a gift for your coach. Baseball is a game that requires consistent dedication no matter the conditions and a small rain shouldn't hinder the progress a coach is willing to make.
This Jacket is great for protection from rain and cold alike, looks amazing and even has a hide-away hood. This is a hood that any coach would instantly fall in love with.
26. Clipboard Storage Box
One of, if not the best ways to improve at baseball or any sport for that matter is to study what is already being practiced, by your friends and rivals alike. Keeping note of all this is a job for the coach and is certainly not an easy one. This clipboard comes with a storage box inside it that can store important notes and even pens.
It's a great addition to the coach's tools. While not as significant on the field as one of the modern equipment related to the game in specific, this still helps a great deal in moving the team forward.
27. Baseball Whiskey Glass
If you're looking for creative ways to surprise your coach and give them something, they could stare at in amazement for more than a moment, then this is a perfect gift. This Whiskey glass is crafted to be strikingly similar to a baseball without compromising on its own functions.
It is easily something that would catch the eye of anyone who sees it and would be a great way for your coach to introduce himself over a glass of drinks.
28. Ninety Percent Mental
Baseball is a game that is quite taxing both physically and mentally. Perhaps a bit more on the mental side. This book by Bob Tewkbury delves deeper and explores the mental aspect of the game showcasing it to the readers in ways they have never thought of before.
Being a coach himself and then transitioning into a player, Bob Tewkbury has seen both the worlds up close and puts some very good advice into the book that is amazing especially for coaches.
29. Baseball Canvas Wall Art
Art is something that every person can appreciate in some form. It just has to be the right match for that person. This wall art is themed completely after baseball and comes as a 3-piece wall mount. It's perfect for home or office and can fit and match walls of any size.
It's definitely something that could bring some extra liveliness into their home and in the form of something they love too. There are very few gifts that can match this standard and this will forever be remembered by them.
30. Baseball Glove Ball Holder Trophy
Trophies are a very effective way of communicating your appreciation for them. They're prized possessions that once earned can forever stay as a mark and reminder of your achievement. This trophy in particular comes in the shape of a baseball glove and can be used to store a ball within it.
It's a great way to not only show your own gratitude but also give them a way to showcase their own legacy. The trophy can also be engraved with your own lines which gives you the option of making this even more special.
This list of gifts for baseball coaches contains a mix of some very artistic gifts to those that are extremely useful and increase the productivity of a coach. Some are even made with a touch of innovation incorporating both art and utility into a single object.
Whatever the nature of the gift is, as long as it's chosen and presented with proper care and thoughtfulness from your side, it is going to be appreciated. Hopefully this list has made choosing such a gift easier for you.