Last updated on February 22nd, 2022 at 02:58 am
Many parents are asking me these days about some good 5th birthday party ideas for their kids. So today I am finally making a list of ideas that I am sure you will love to plan for your kid's 5th birthday party.
---
No wonder time has passed so quickly and you have turned five, my love. You are the tiny bundle of happiness in our life. I am habituated to you.
You are stubborn at times, at times so innocent and easy going, you understand me so well, yet I complain you don't listen to me. I come across a vacuum when you go out of my sight for a long time. This and much more I feel for you.
My definition of happiness is only your good health and happiness. There is so much that my words could not describe. Just want to say that you are so special in my life.
And soon you will be celebrating your 5th birthday, with full enthusiasm as our bonding grew stronger all these years, it will be a special day for us to cheer up.
To make it big, let us explore some new ideas, lively themes eye holding decorations, games, and fun. Let's make a point to make it a memorable birthday as you turn 5, you grow up understanding the world around.
You have your views and ideas, likes and dislikes, do's and don't. You are so important to us, so we will make a point to have a bash as you want it to be.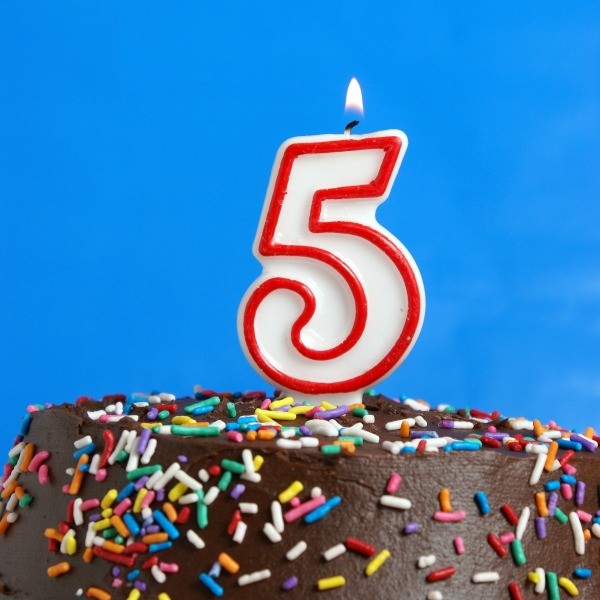 5th Birthday party ideas
This is how your heart speaks at the 5th birthday with all love and emotions for the little angel in your life, I would like to share with you some really new and exciting birthday ideas to make as per your choice.
1. Cake Ideas
Let's start with a birthday cake.
As this time your baby is big enough to decide for her own birthday cake, kids will start giving you their own ideas which have come from the other parties they have attended.
Yet to not resemble any other birthdays you can check out for different cake design like the Snow white cake, a sports car themed cake for the super boys, or a family pic embossed on the cake.
A number of people have to be considered as it should be a sufficient serve. You can also go for a birthday cake figured in 5.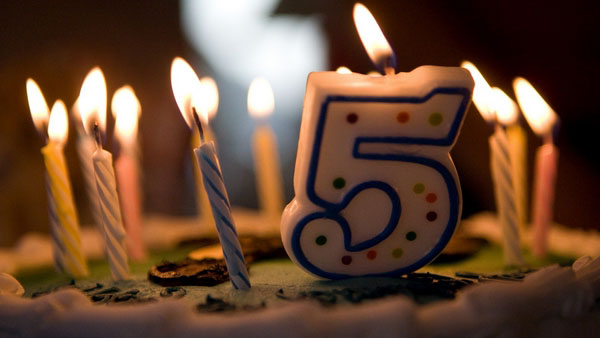 Fifth birthday candles a serene light or a quick glow, slim singles in 5. Candles give the special effect to the cake. It depends on how the cake is, a simple fruity or floral cake.
You can go for this colorful scattered candles to add up to its charm for a floral design. But a theme or character will go with the single figure.
2. Decoration ideas
Table decorations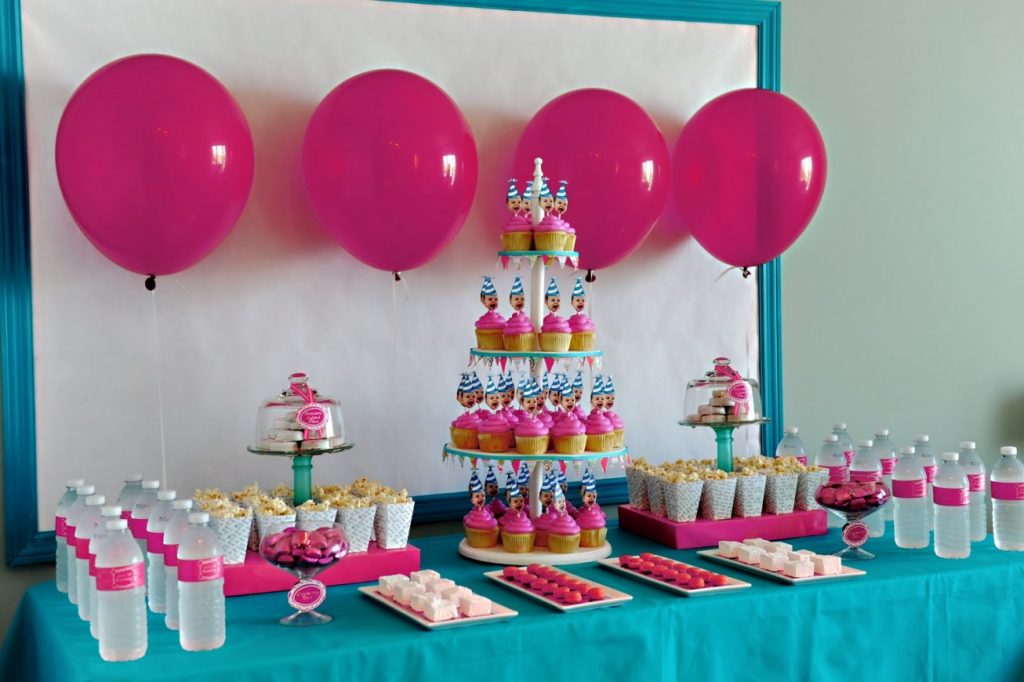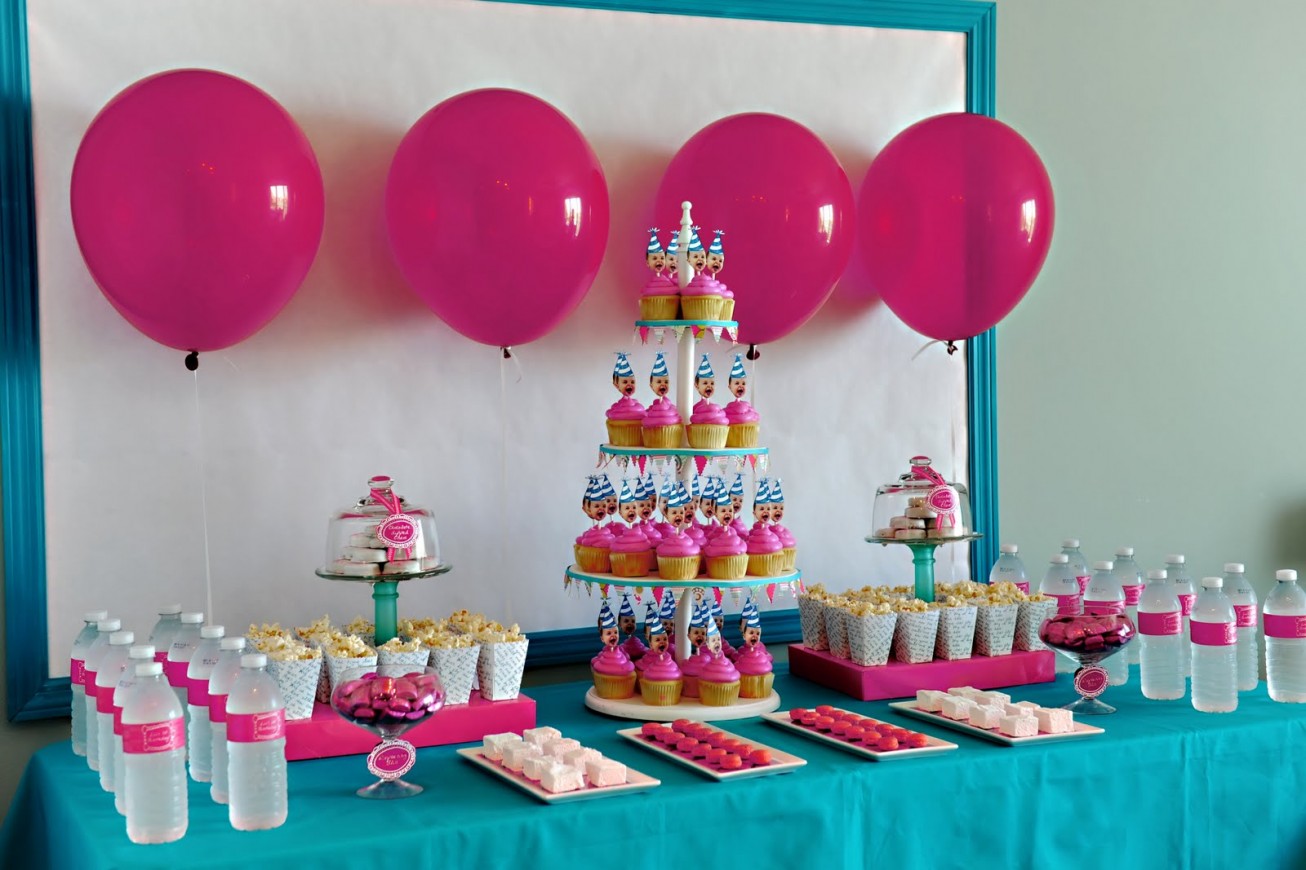 It's advisable to go for a table set with all the things that the kiddos require. Rather than a messy give out, you can have a table covered with the washable table cloth with few things like paper tissue, water, paper plates.
You can also keep the face mask and birthday conical caps which are to be given out. You can also keep the whistleblowing toys that are such a party fun.
You can also keep some plastic spoons handy, a popcorn cup to the fun time also some juices container they would love to sip.
Decorations for the fifth birthday cannot go without balloons. Add to the walls, ceilings and let the colored balls swing up. You can put some swirls and decorative Flowers. And of course, it calls for a big birthday banner.
3. Themes Ideas
And now let's think of some exciting kid's party themes .
1. Hooplas and colorful ribbons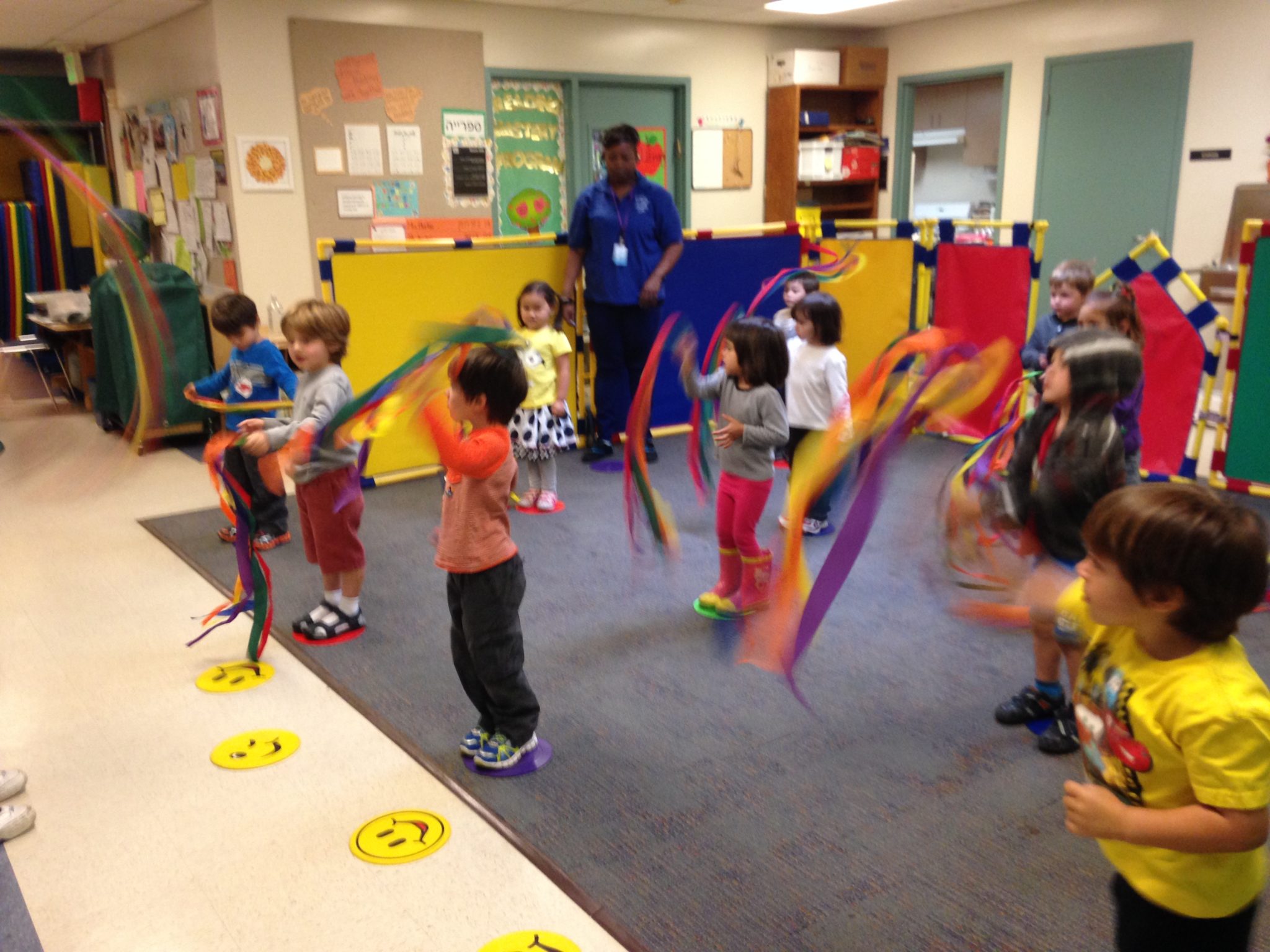 Yes, the party cannot go ahead without dance. Let us all rock the show, it will be thrilling with the hooplas in theme, get those colors shiny ribbons to make it so cheering.
You can make some floral crowns for the girls and boys wearing one in metallic gold. This way you can add to their look, it will give a new feel to the entire show. You will find them dazzling as the music beats they rock.
2. Magician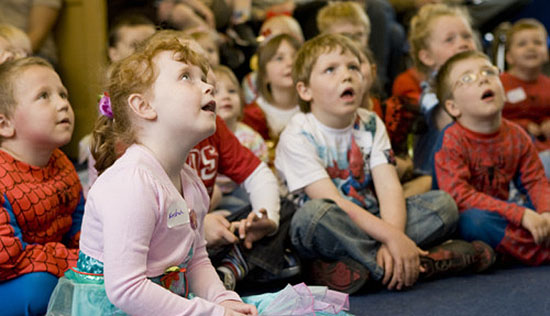 This is the perfect time to surprise them with tricks, as they are so curious and inquisitive about each thing. All the magics are miracles for them you will see the most innocent pause in awe. This is how it goes they will think.
Their little eyes will be full of joy to watch the tricks. Everyone will be willing to be part of the tricks. I believe magic shows are the appropriate themes in their 5th.
3. My water pool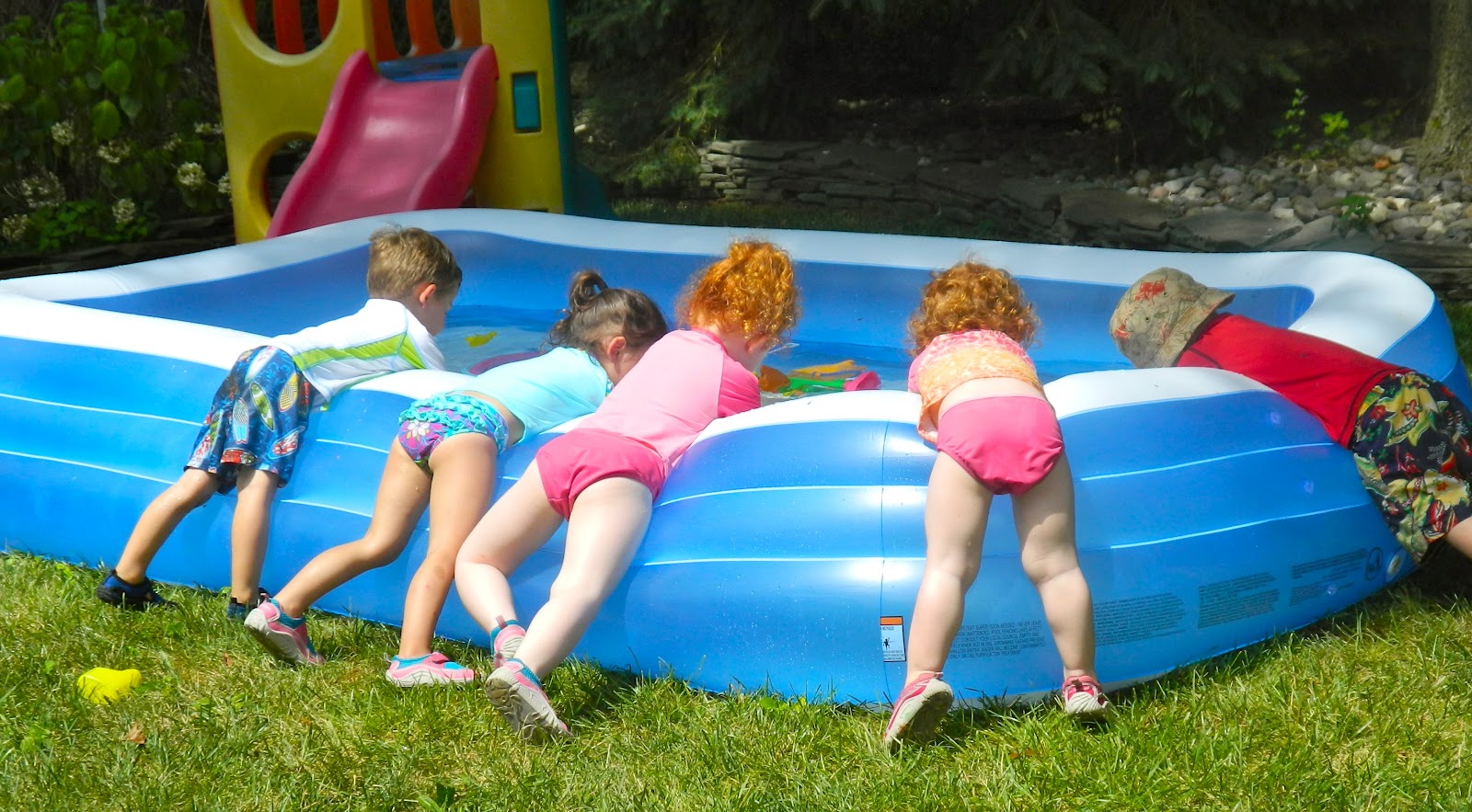 Kids at this age find water rides so exciting. So if you can arrange for a small pool and let the children have splash and fun. Add some float and water toys to make it more fun.
Assure some music to thrill them all. Also, some cold serves and juices will be the great treat.
4. Dashing cars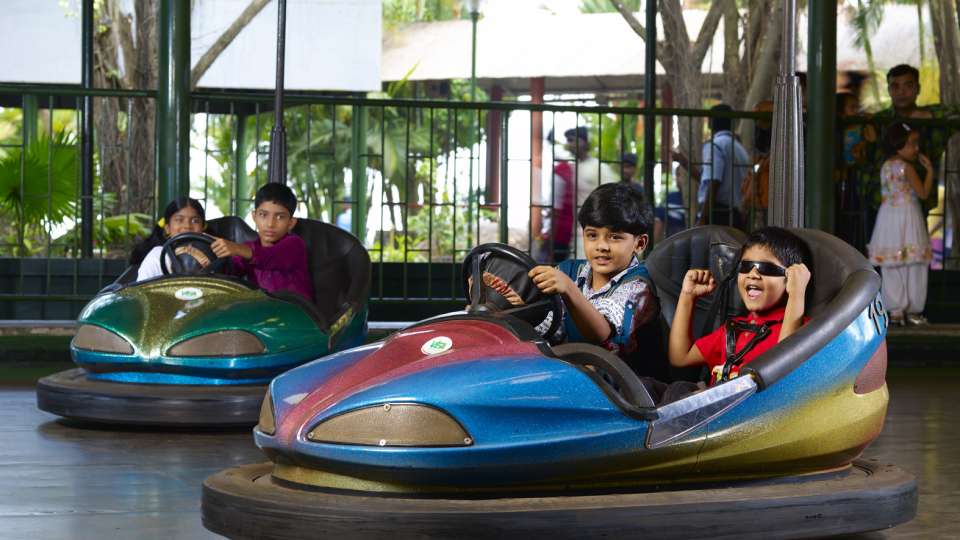 At this age dash and bash is the fun for them. So that brings to mind a theme on sportsmen. Let the sportsmen walk in their macho style racer dressing. You can arrange a few dashing and toy cars at the back yard. See them ride and dash.
It will be a real birthday bash. An adult can be in the dash bash car. Whereas little kids would go for the sports car. It's the thrilling joy.
5. At the beach Side

You can have a beachside celebration as the little wonder is very excited to make a castle, a beach set with its different shades will keep them busy in this lovely play.
If you wish to plan this one, take some sanitizers, extra costumes, sunglasses, all in one as they will get too muddy on the beach. A beachside hotel with a party hall will be a perfect place for cake cutting and dine.
All you need to be present around the kids to ensure their safety, see them engrossed in the beachside stroll and the sunbath.
6. Play with Clay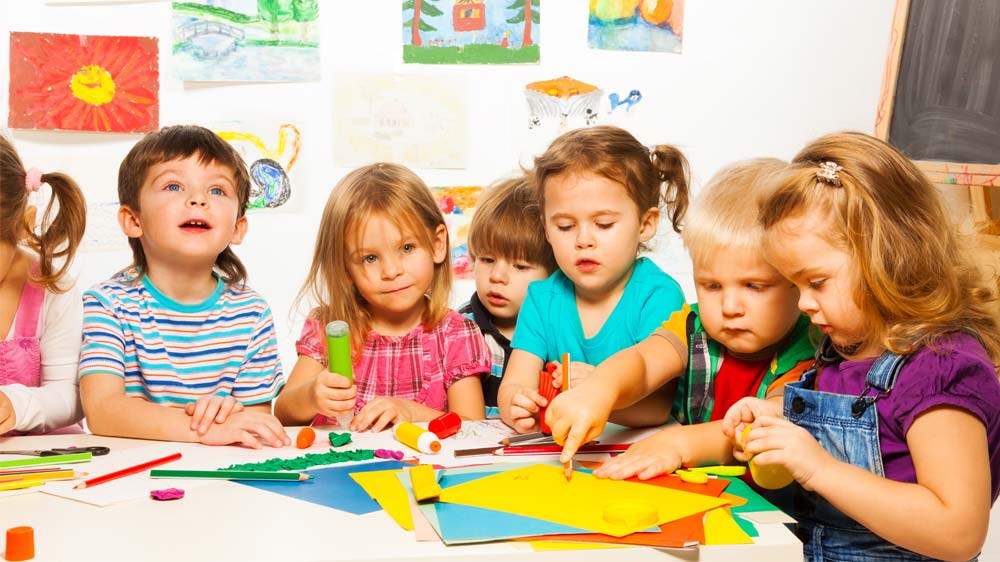 I often see kids showing interest in kneading the dough, they find happiness to make some molds with it. They love to color, paste, use glues and cutting activity.
These all are so fun filling for them. This makes me think an art and craft theme if your kid is so very interested in new designs. Make some stationary available and see the little artist in their work. Watch them with their most vibrant ideas possible and imaginations.
You can give more emphasis by having a small workshop with the artist. It will be truly fun and rewarding, as each one will have his/her own piece of art.
7. Tattoos

Paint the kids and make them look so vibrant the way each one actually is. You keep a tattoo corner as they don't want to miss this. Guest at all ages can opt for it. Smiles with flowers and butterflies on the girls and deadly dragons on the cheeks of a little guest.
8. Say cheese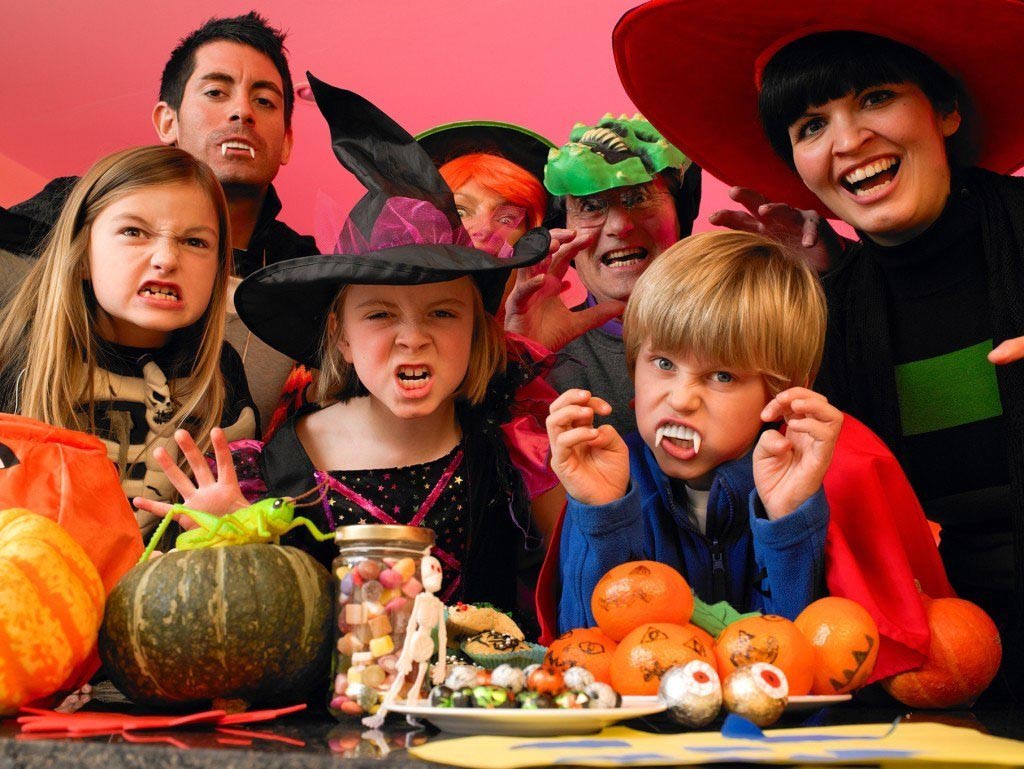 See to it that you do not miss to catch their expressions. Those lovely moments, take some pictures as it will stay with you as sweet memories.
9. Who is on the bubble?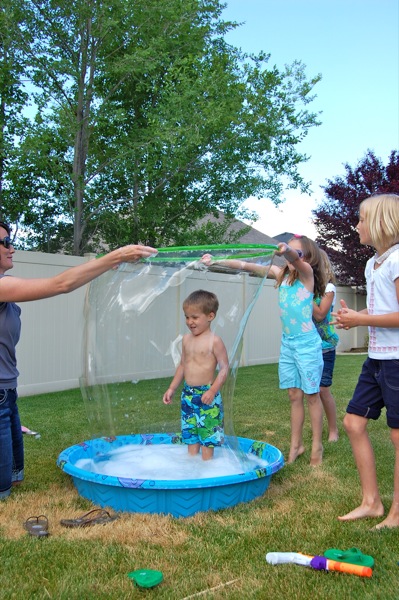 Swaying the air bubbles are such a fun. How about actually to be into one. Sounds exciting, isn't it? Watch each kid queuing to get into this one. It will roll scroll to and fro, you can order few for the birthday blow. Let the fun flow.
10. A threeD animated movie
A three-dimension movie is such a wonderful thriller. If you could make up a birthday party with the three D movie. I am sure the audience will be too excited.
Arrange for those particular glasses, make a comfortable seating arrangement. See to it that each one gets a clear view. A film without a popcorn is no fun. Give them the tickets at the time of invitation. Assure the interior as cinema hall and suitable light effect.
11. Picnic time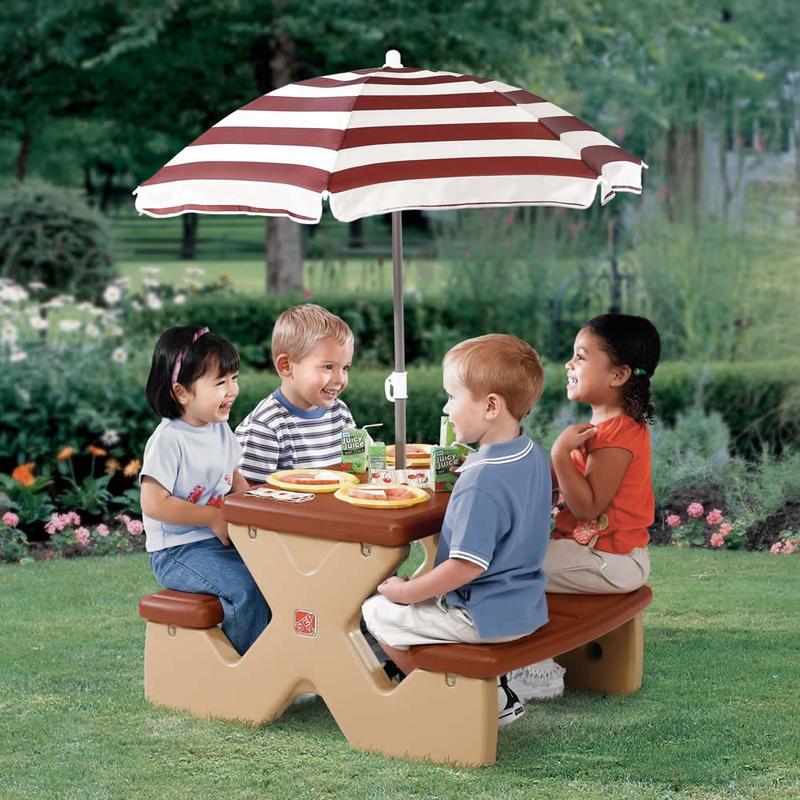 All the little ones will love to go for the picnic.  If the fifth birthday falls in winter, you can think of taking the kids to some amusement parks or museum, even for an animal safari. It would be an amazing place to have birthday party.
In this case, the cake cutting could be done in a hotel. Book the table in a hotel nearby and you can do your cake cutting there. All day would be fun. Take the contact number of parents and see to it that each one is picked by their parents as soon as they return.
4. List of Games to plan
Here are some fun games, Just go for it.
1. My dart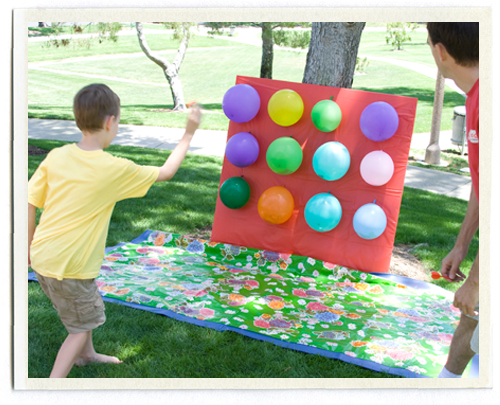 Each one wishes to play the dart. A game for all age group big and small. Three chances to win. Perfect dart itself is so rewarding. You can see the fun and give them some prize. Each one gets three chance see the crowd gather to cheer up and applause.
2. Treasure hunt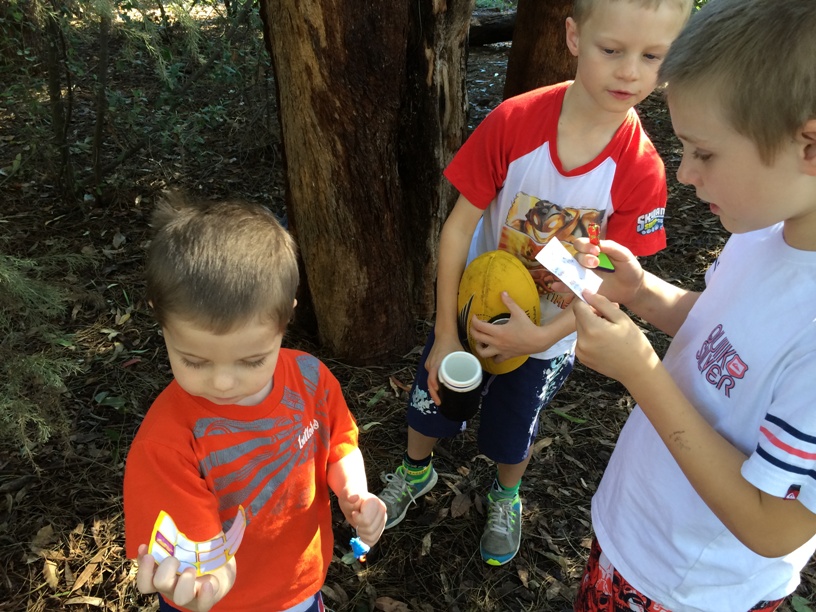 This game I always found so thrilling and adventurous among all the crowd. Before you start, you got to make few preparations like put some clues on the paper.
On the big day make few teams each with their adorable buddies. Read the clue before the hunt. See the rush to search the treasure.
3. Musical chair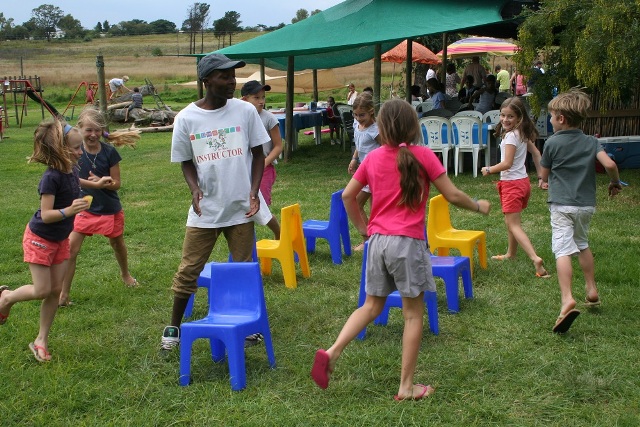 A very favorite game for all the party goers. Just put on the chairs in a line each facing the other side. A number of chairs should be one less than the participants, put on the music and let everyone sway around the chairs.
Stop the music and see everyone grab one chair. One person is eliminated as he/she is left with no chair. The game goes on till the last chair with two people remains. Make it a point to be a part of this exciting games on the day.
5. Return gifts
Well, a birthday party is complete only after handing over the return gifts. Don't forget as all the little flowers want it. Be choosy about the gifts as it should be suitable for the kids of all ages.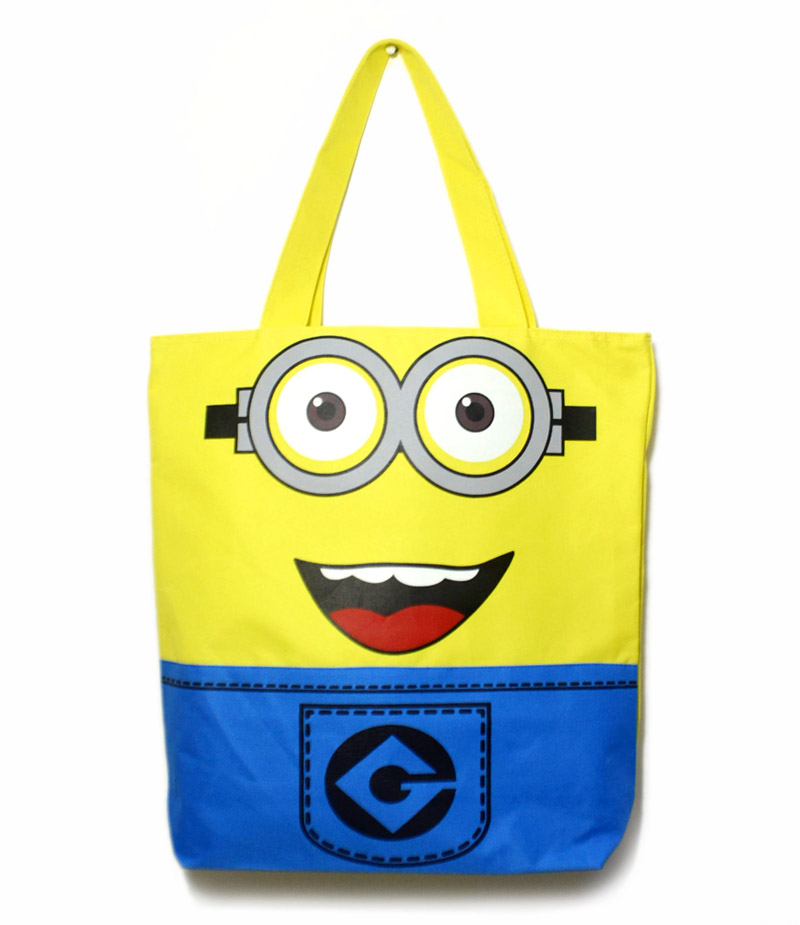 Minions have befriended the kids these days so a bag of minions would be one of the best soft and glowing fun birthday return gift idea for them. They can use to carry their own belongings.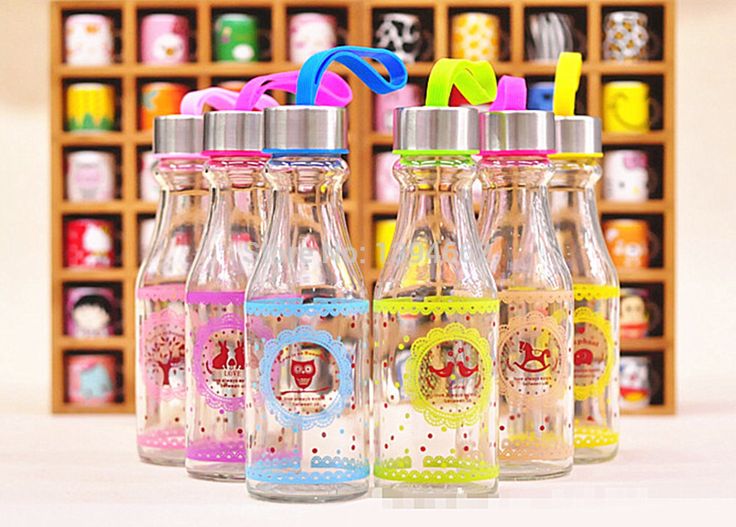 An ideal gift as all time useful for kids of all ages. To school, outing, picnic they have their one. Assure the best in quality, look at these, the transparency foretells its purity. Each one holds it with pride as this thirst quencher will remind them, drink water after some time.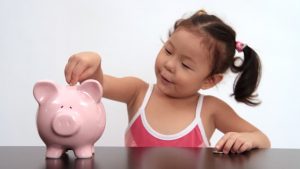 Every child feels happy to get the money. They will feel good to have some money that belongs to them. It is the time to introduce them the savings.
So they understand, why people save for rainy days. What you got to do is, just gift them a piggy bank. They will find the need to get it filled. It's better to save then to buy needless things.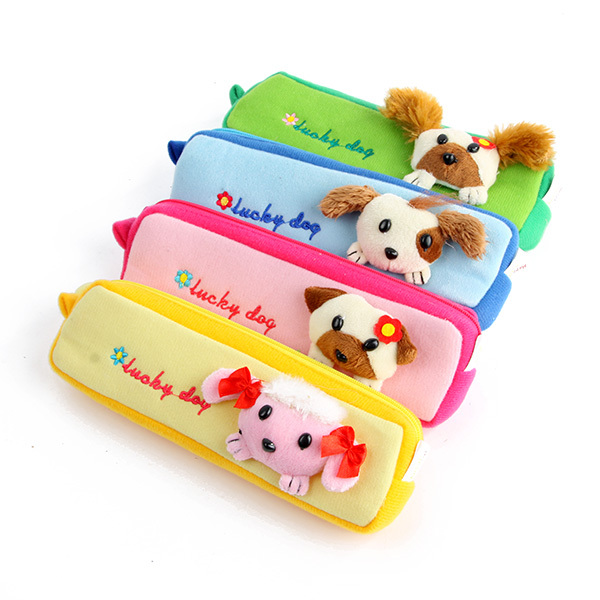 A return gift could run in any number it's always advisable to keep few extra than the estimate. Though a common gift but now available in unusual and latest design. You can choose the one in your budget, it will be all time useful as they keep on searching a new.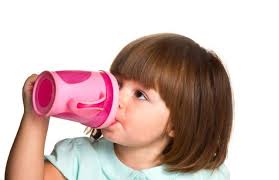 If you really want to make a memory long lasting, here are the mugs with your kid's photograph embossed on it. The mug on his buddies table will remind his birthday ever. And the will be a unique one in style.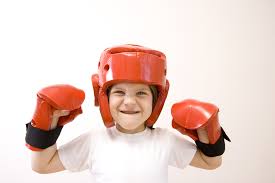 See these cute punching bags along with glows. They are too good if you can make it in your budget. The angry wrestlers will punch it. They will find it so very exciting.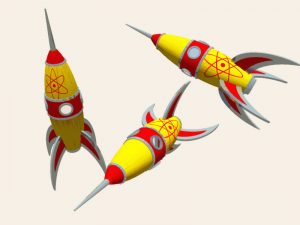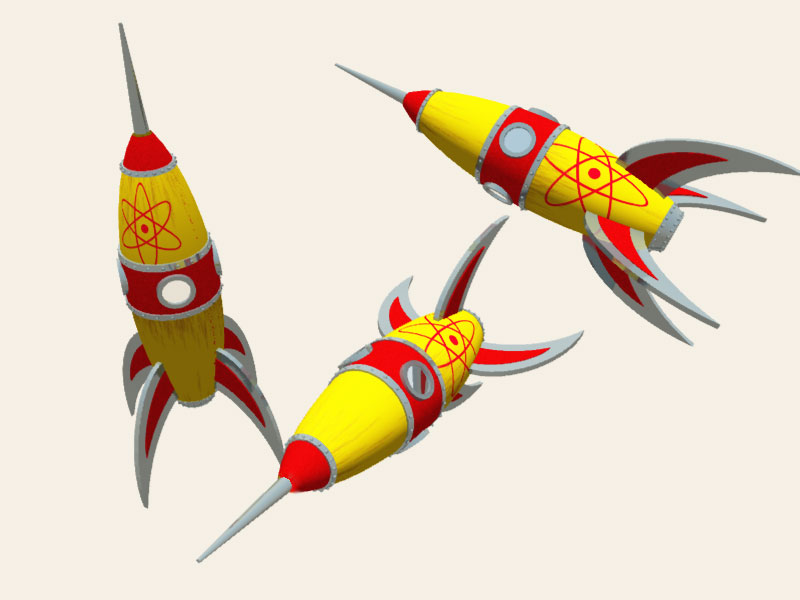 These are some rocket toys. They are for both girls and boys. You can see those rockets glowing up in the air. They are for the kids to sway. It is so playful you can watch the kids having a good time in the open space. As they always love to see going something very high. a cute little gift for them all.