Last updated on June 4th, 2022 at 12:09 am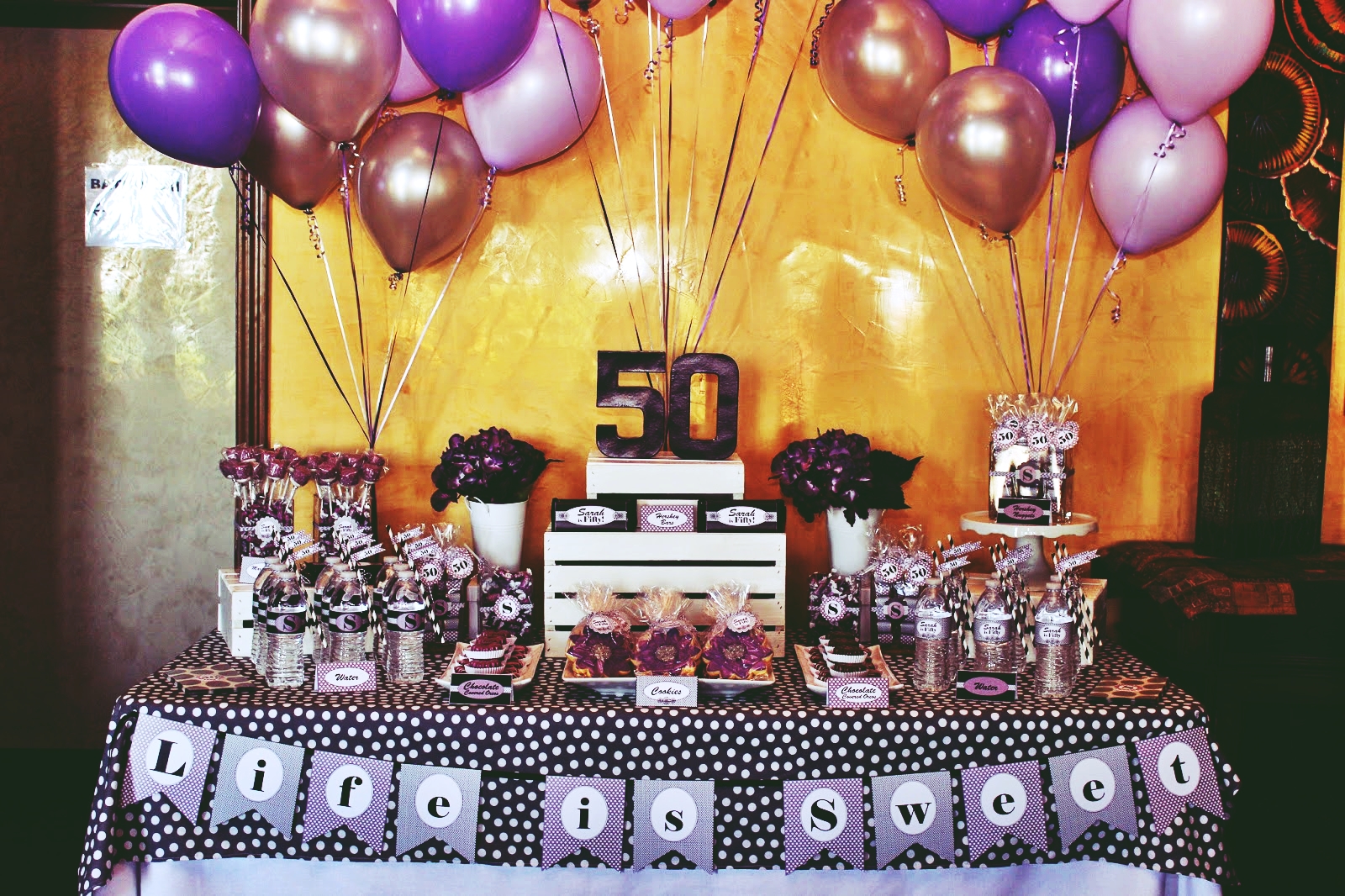 Today you will explore some of the best 50th birthday party themes. Actually few days back it was my uncle's birthday, so while attending the party i thought that i should make a list of themes for those who are planning a 50th birthday party. So here i go, i have made a list of 15 best options that would really help you plan a perfect themed party.
The 50th birthday of any person is extremely special. It would be completely wrong if you allowed this big day in the life of a person to simply slip by without any celebration. Thus, when some near and dear one of yours has achieved this milestone in life, you need to celebrate it in style by throwing a birthday party for him or her which would appropriately commemorate this big event in their life.
The 50th birthday of a person is not like any other birthday and therefore, the party thrown for celebrating this day needs to be different from all the other birthday parties. Hence, if you have to plan a 50th birthday party for someone, then you would have to take out your thinking caps and come up with some really great and unique ideas for making this birthday different and extremely special for the person turning 50.
I have been lucky to have been a part of a few 50th birthday party celebrations and can vouch for the fact that this is one celebration, which even those who do not like to throw birthday parties for themselves, love to celebrate with their friends and family. In today's world, managing to live a healthy and happy life for half a century is truly a big feat and thus, the party thrown for celebrating this half century also needs to be grand and should be able to celebrate the life of the person in a manner that is apt for the person.
Based on what I have seen in the 50th birthday parties that I have attended and some other ideas which pop up in my head, I have prepared a list of 12 amazing themes which one can use when throwing a 50th birthday party.
1. Golden Year theme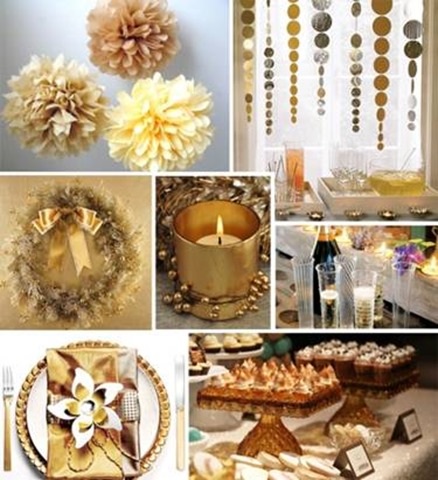 The 50th birthday of a person is similar to the golden anniversary of the person and therefore, having gold as the theme of the party can be considered to be perfect. Everything at the party should be of golden color, from the decorations to the dress code for the party, everything and everyone at the party should be in golden color.
A golden party would be a very elegant and sophisticated affair and therefore, you would need to make proper seating arrangements for everyone and even the food should be served to the guests at their seats only. Even the cake ordered for the party should be a huge tiered cake with golden decorations.
The gold theme for 50th birthday party helps in making the birthday boy or girl feel extremely precious and special.
2. A Walk Down The Memory lane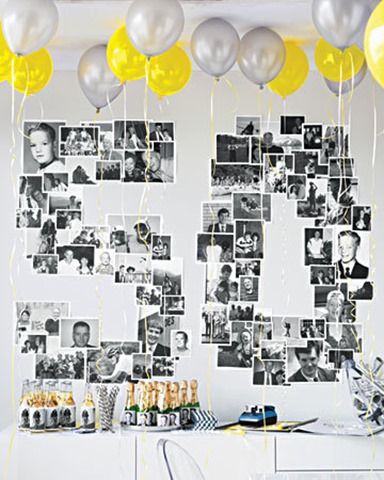 The 50th birthday of a person is definitely not the end of a person's life, but can be considered to be half way through life and therefore, at this juncture, it would be nice to take the person down the memory lane and look back at his or her life and see all that they have managed to achieve in the 50 years of their existence.
You can prepare a collage for the events with pictures of the birthday boy or girl starting right from their birth till date, making sure that all the major events of their life are covered in the collage. You can also prepare an audio visual compilation of some really special memories of the person. These videos are also able to strike the right cords and tears of joy and sure to roll down the cheeks of the birthday boy or girl along with their close friends and family members.
3. 50 Old People Gifts theme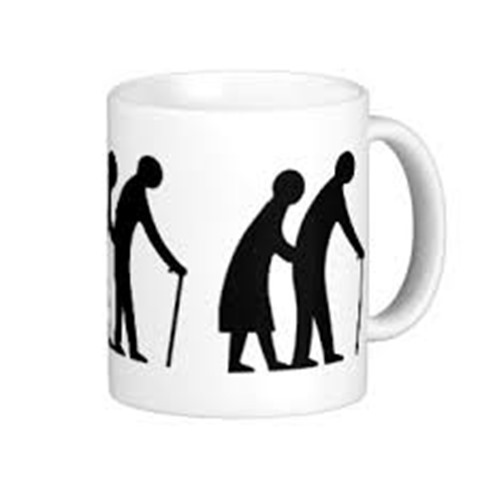 Another idea for a 50th birthday party celebration is to arrange for 50 gift items which old people typically use, like a walking stick, etc.
Make sure that aside from these old people gifts given in fun, also remember to get a nice and proper gift as well.
4. Candid Memories
This theme might require you to start planning the party well ahead in time, since you would need to collect a lot of candid and funny pictures of the person for whom the party would be thrown.
These candid photographs would then be used by you to decorate the party venue and the guests can write their wishes, thoughts and feelings for the birthday boy or girls on theses candid photos. This is a really good idea, since not everyone is able to verbally express their feelings, but by giving them a chance to think and write them down, everyone at the party would be able to convey their deepest wishes in the best possible manner for the birthday boy or girl.
5. Maturing With Wine And Cheese theme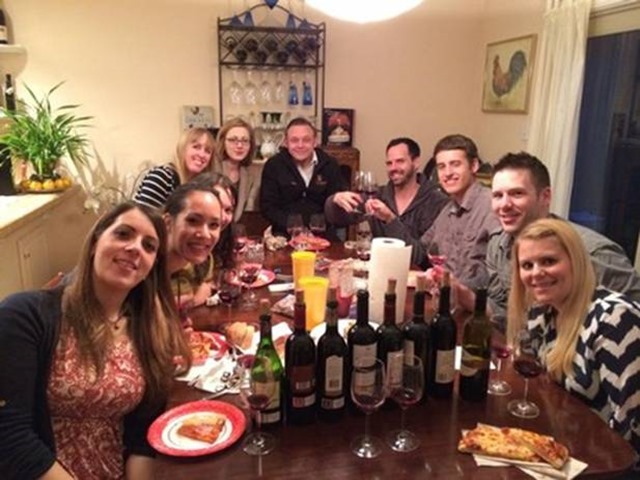 At the age of fifty, it can be safely assumed that the person would have become matured. The friends of the person, too, would be roughly around the same age, and therefore, they might all prefer a birthday party theme that is sophisticated and mature in nature. Thus, you can arrange for a nice, quiet and elegant wine and cheese tasting party for everyone. You can play some nice classical music and the decorations too should be subdued in nature.
This party would be a more about friends sitting together enjoying each others company rather than about playing games or dancing to loud music or doing something naughty. Hence, everything at the party, including food, should be arranged for keeping in mind maturity and elegance, rather than flamboyance.
6. Blast From The Past theme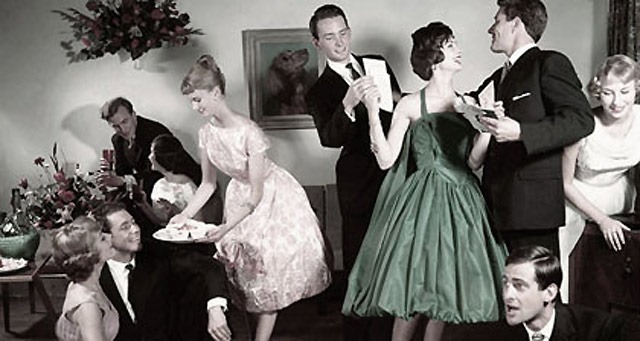 Retro theme for a party is quite a famous and popular theme and this theme suits a 50th birthday celebration perfectly. Try to arrange for authentic items from the olden days of the birthday boy and girl and use the for the decoration. Old music that the person use to enjoy when young should be played at the party. The dress code too should be from the 50s.
When deciding the menu, as well, try to keep food items which were popular back in the 50s rather than keeping pizzas, etc. this party would bring back old memories for the birthday boy or girl, and at the same time, the youngsters at the party too would have real fun living the era gone by.
7. Share Your Stories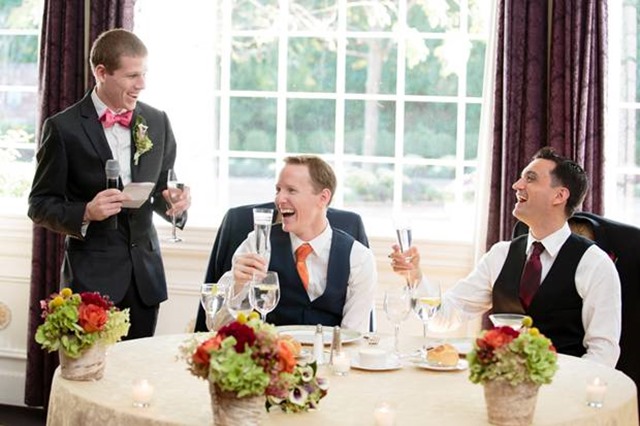 By the time one reaches the age of 50, he or she would have many interesting incidents happen in their life which can now make some really interesting stories. You can invite all the friends and family members of the birthday boy or girl to come up and share one interesting story about the them with everyone else.
No matter what age, everyone enjoys hearing a nice story. With everyone busy hearing interesting stories, you would not have to plan for anything else to keep the guests entertained during the party.
8. Sharing The Art Of Staying Young theme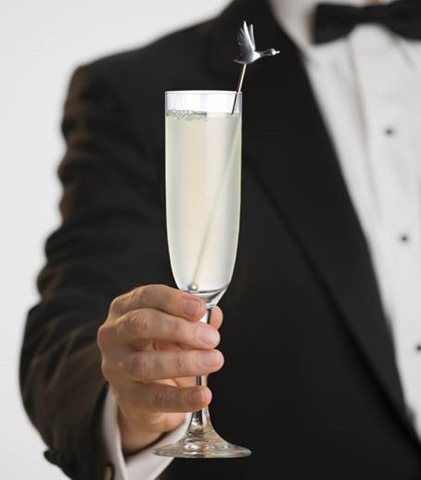 If the person who has turned 50 and for whom the party is being planned is someone who is extremely energetic and young at heart, then you can actually keep the theme of the party around this awesome nature of the person. You can arrange for a small artificial fountain to be placed at the center of the venue and the birthday boy or girl can then fill glasses with this wine and distribute it amongst the guests as a blessing, which will help them in also staying energetic and young at heart when they reach 50.
Surely, this is all done in a symbolic manner and everyone at the party needs to have a sense of humor in order to enjoy this theme.
9. Memory Treasure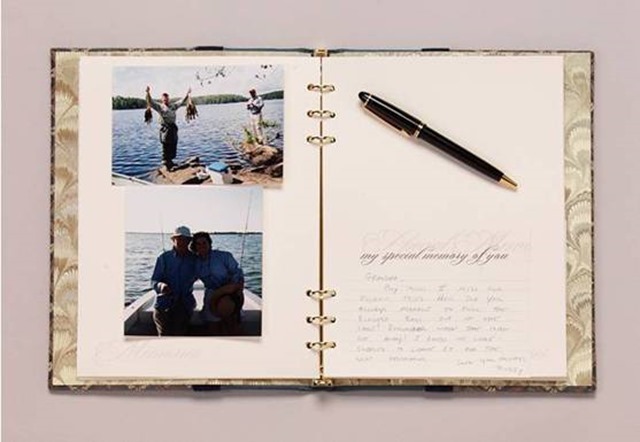 Our memories are not just stored with us, but everyone we meet and come in contact with also carries a part of our memories with them. The 50th birthday party of a person can be the best time to give back some really special memoires of that person which you may have with you. Therefore, you can ask all the guests to bring some photographs of other memories of the birthday boy or girl which they have with them and with these you can make a special memory book at the party and present the same to as a gift.
This memory book would be the best gift that the person would have ever received.
10. Party Of Wise Men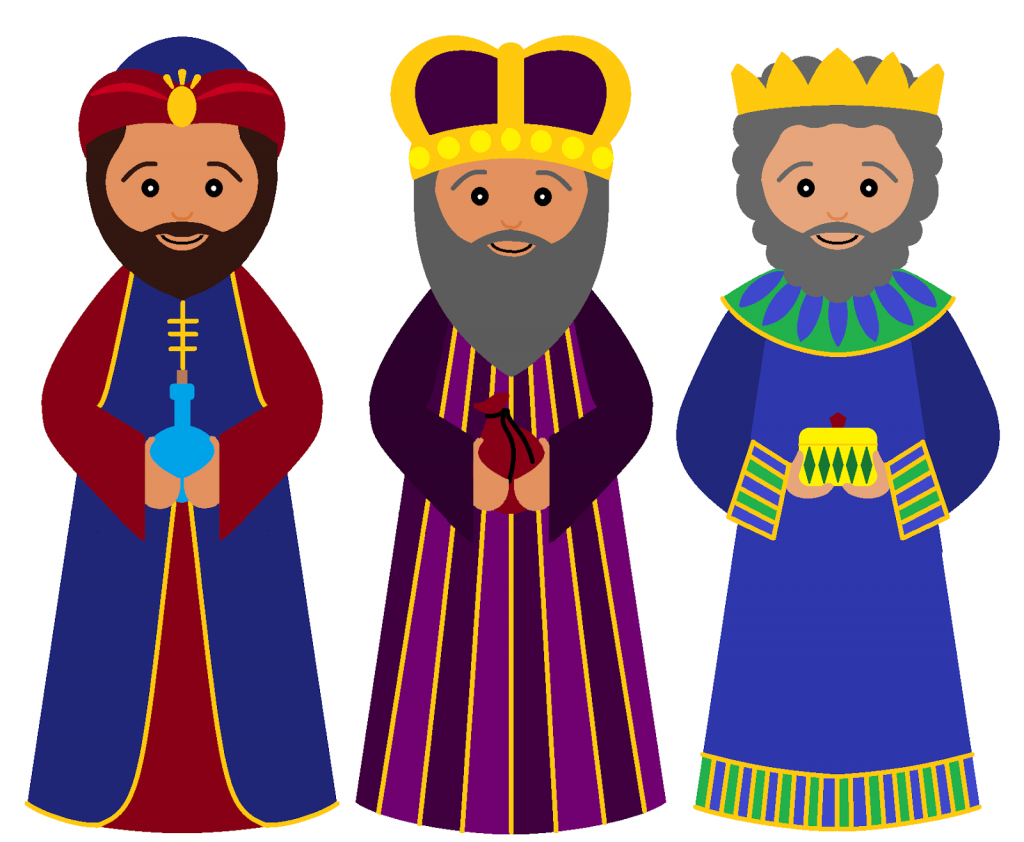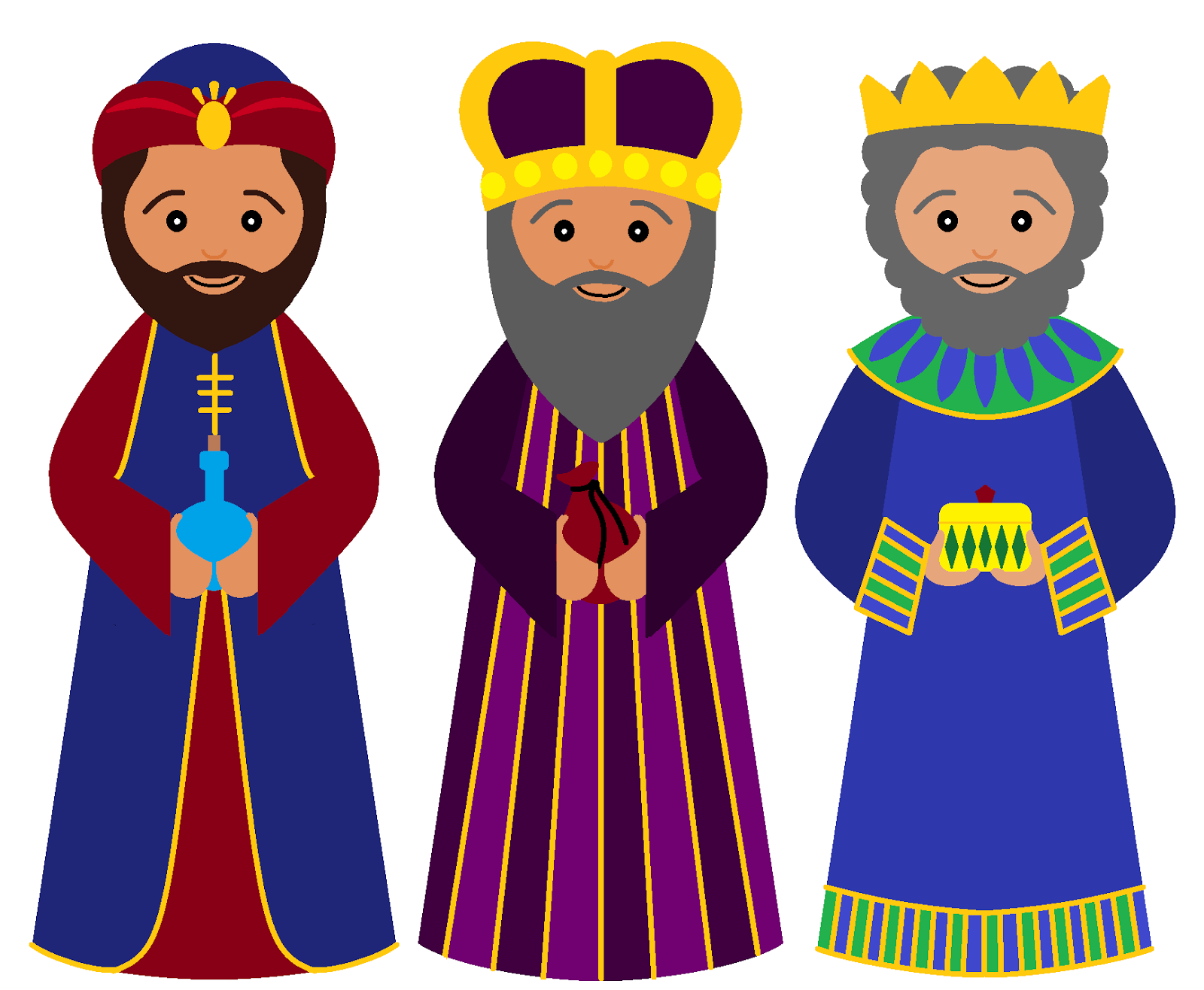 If you think all the guests would be up to some fancy dress, then you can celebrate this aging and maturing of the birthday boy or girl by throwing a birthday party with the theme of wise men. All the guests would come to the party dressed as some philosopher, scientists or any other wise man from history.
11. Dark Humor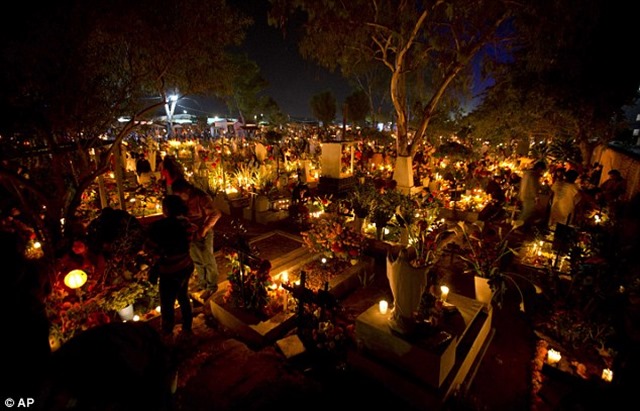 For throwing a birthday party with dark or black humor as the theme, the first thing that you need to make sure is that everyone would be able to handle this humor and not get offended. Once you are certain about this, then you can plan a really creepy funeral birthday party with a graveyard or a funeral home as the party venue.
12. All About Being 50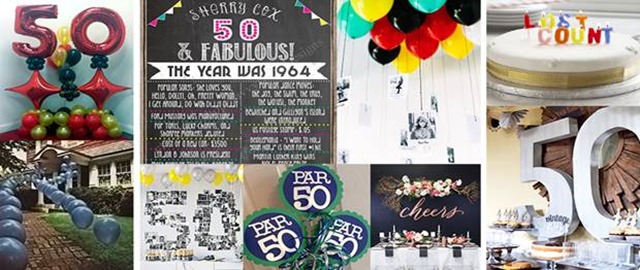 In case you do not think that any of the above themes would be appreciated by the person for whom the party is meant, then you can plan for a simple birthday party but make sure that the entire decoration is done using 50. This will help in making the party special.
Before you choose any of the above themes for planning a 50th birthday party, make sure that you understand the likings and nature of the person for whom the party is meant and accordingly select the theme of the party.