Last updated on June 4th, 2022 at 12:08 am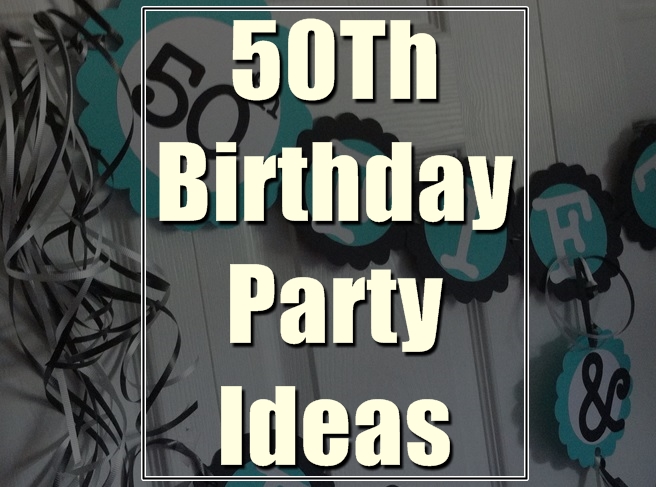 Few months back I have shared two separate articles for men and women, but today will be sharing some nice combined 50th birthday party ideas to make it useful for all.
A birthday is an occasion when a person celebrates it, with his friends and relatives. It is the most awaited day, for which he has waited for a year. Birthdays are celebrated in all cultures. Birthday is celebrated with party, gifts and eatables.
A birthday party includes gifts for the person whose birthday it is. Every invitee enjoys on this day, and celebrates it with the birthday person.
There are many traditions for the different age of birthdays. Birthday parties are always good times and the most awaited moment for an individual.
A person waits for this day for a whole year, and feels special on this day. A person is never grown up whether he is of any age. A birthday person always love the party as on this day he feels special and everyone wishes him on this day, with gifts and wishes.
50th birthday is really a memorable birthday for a person. At this age, a person has earned nearly all types of experiences. And now he has crossed all his hurdles of his life. To plan a party for the 50th year old person is really challenging.
As, at this age a person may have completed half of his age in struggling with his career, family, and may have crossed many hurdles. Now a person is of 50 years. Come let's discuss about some 50th b'day ideas.
In this list I have shared some of the very helpful ideas that will surely help you plan your or someone's perfect day. From decorations to the cakes everything is shared so that you get the best to make it really special.
1. Golden Days 50th Birthday Party Ideas
Decorate all the surroundings with golden color, as it is the 50th year of the birthday person. He has completed half a century and now is at the age of enjoying his life.
Decorate with the golden gate at the entrance and give a touch of silver and gold in the interior decoration. It will add beauty to the party, as it is a new concept and it will sparkle more with the lighting.
2. Fifty is Nifty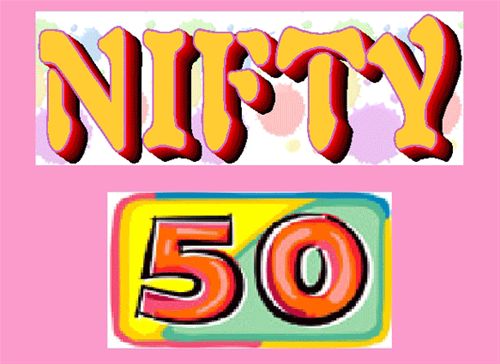 Arrange all the items of his childhood and young age. Make this party a memorable one by making the party peek into past decades. Make this party a memorable for the birthday lady or man.
Decorate the party with juke boxes, disco balls and grudge posters. Hang up his old photos, make a collage and surprise the birthday person. Give a flashback to his memories.
3. Casino Night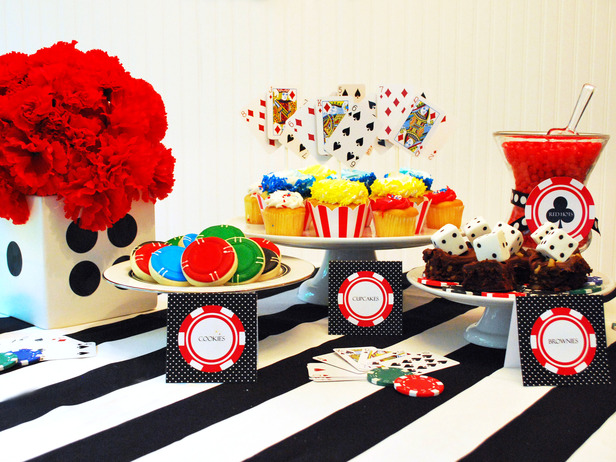 Give a new look to the party of all grown-ups. Make a perfect combination of dancers, change the partners of the couples and request them to dance with them. They will surely enjoy this party as this will be a new experience.
Decorate with red and black balloons and tell all the persons to wear the dress accordingly. Play music and tell them to dance at their best.
4. Through the years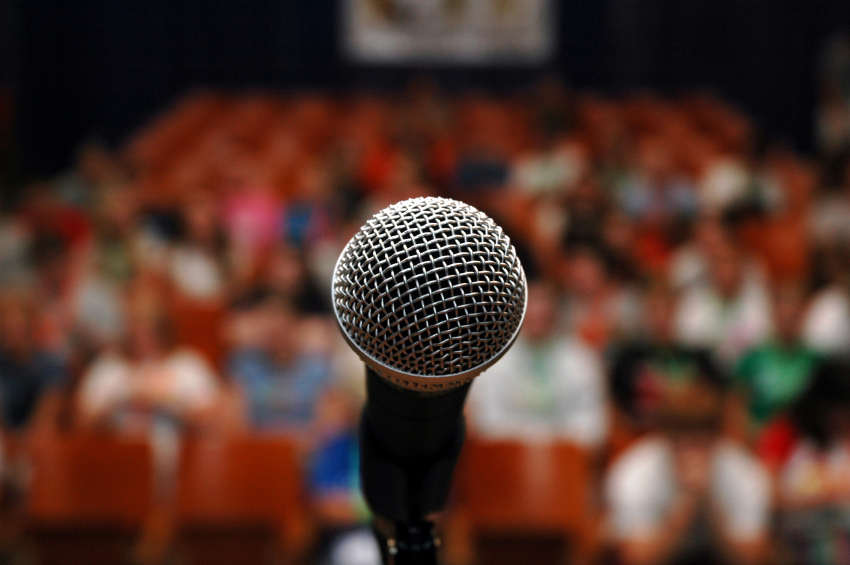 Tell everyone to share their joys and happy moments spent with the birthday person. Give them space to share their thoughts and let them go to flashback and help them remember the past.
This is the time to enjoy, so let them enjoy and it will surely make an unforgettable party for the birthday person. As it will directly touch the heart of birthday person.
5. Surprise Birthday Party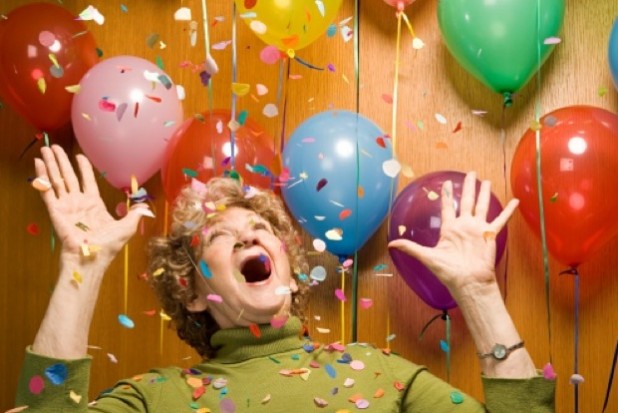 Throw a surprise party for the person, as it will add many memories to the birthday person, and it will be a great idea to give pleasure to the birthday individual.
Everyone love surprises, and if the birthday will be celebrated at this age by children, then it will add a new life to the birthday person who can be someone's mom or dad.
6. Outdoor party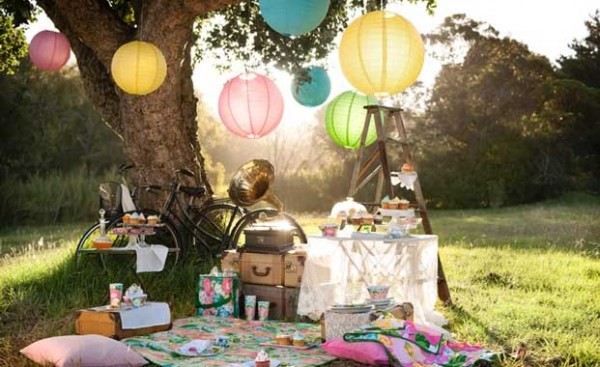 It is really an amazing idea of outdoor party, and all will enjoy this party, as all are grown-ups and they will feel special, that someone thought about them.
Birthday person will feel special in the party and all will enjoy this outdoor party. It is a new idea and one should give it a try.
7. Movie party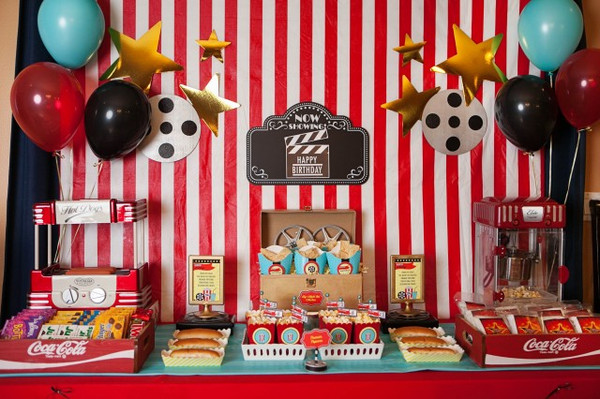 Arrange for the movie tickets, and take all the guests to the movie. Check out the new movie, which is on the show and purchase tickets on time, so that no one can be left back.
It will bring the feeling of being a youngster again. It will add life to their growing age. Order for some eatables that all can enjoy.
8. Invite only aged person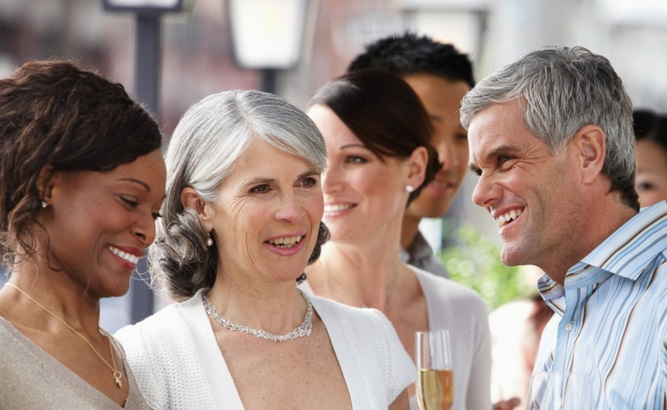 Restrict the invitation to children. Invite only the persons who are the friends of the birthday person. Make a call to couples and the besties, to the party.
9. Photo Booth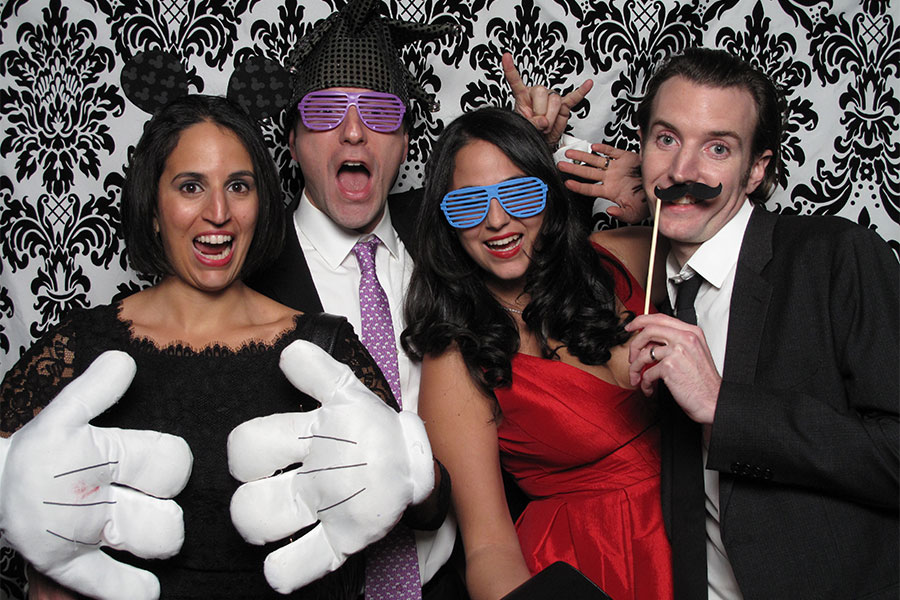 Everyone likes the camera, and all love to make different gestures in front of a camera, so it will be the best idea to create a photo whether it is of couple or alone. It will add new twist to the party and all will maintain themselves in a well-dressed person.
10. Candle-light party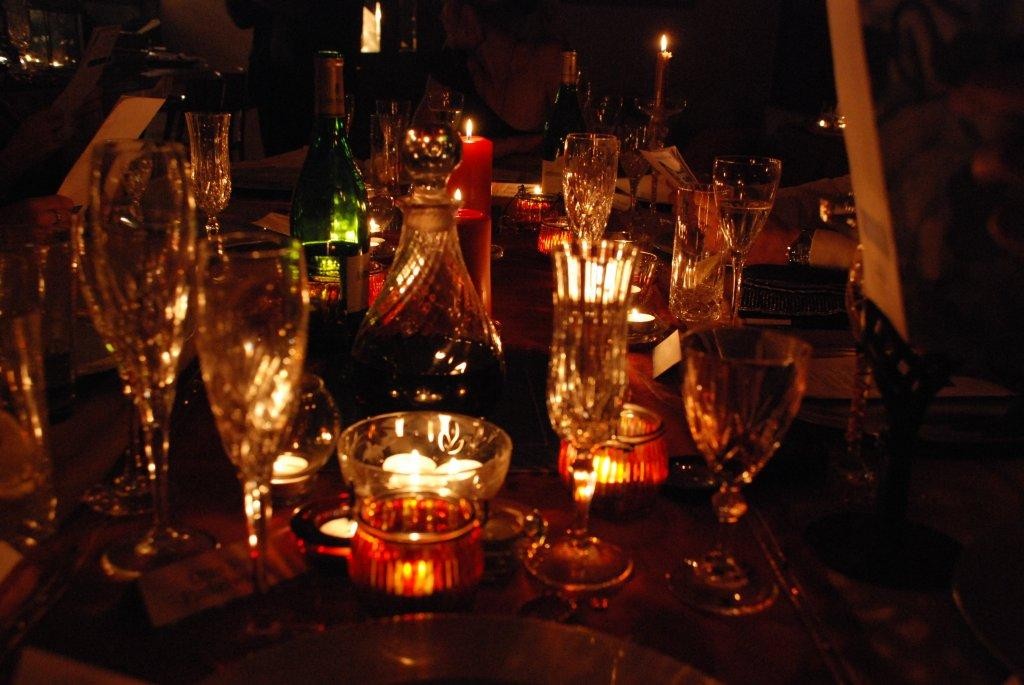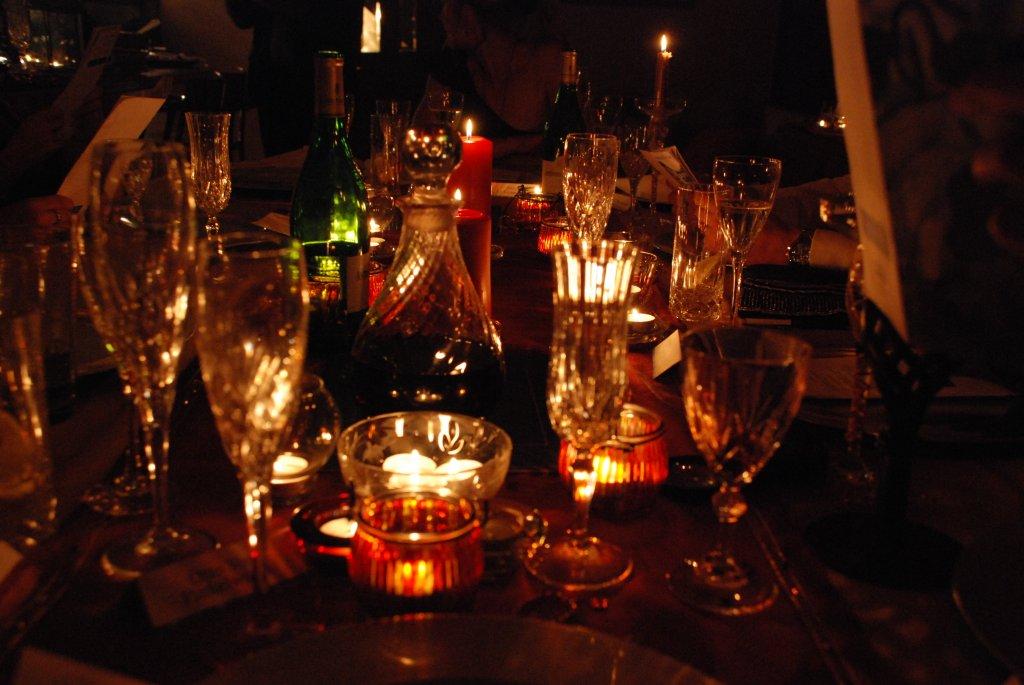 Make an arrangement of the candle-light party. As, the guests who have grown up, have lost their fire of love somewhere while taking care of their children and while holding other responsibilities. So, it is very necessary to bring love back in their life back.
Make an arrangement of candle-light dinner on each table, so that while enjoying the party, they both can give time to each other also. It will bring love and affection in them, and they will enjoy more in the party.
11. Balloon party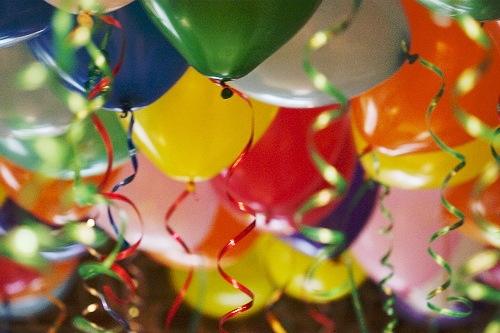 Give balloons to all the guests, and tell them to blow the balloon and write a birthday message on it. It keeps all the guests active and brings best wishes from the heart to balloon.
And it will help them to share their feelings and with this they will take an active part in the party. It will add life to the gathering.
12. Bollywood theme party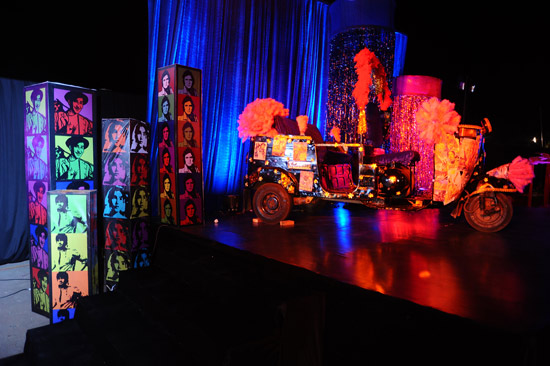 This 50th party theme will make the person young. Tell all the guests to act as their favorite Bollywood actors and actress. It will show the hidden talent in them. It will also bring the feeling of confidence and this will make the party an entertaining party.
13. Dance party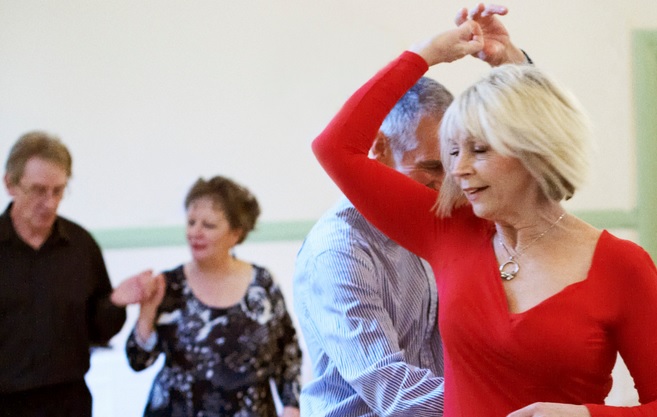 Tell all the guests to dance on the songs being played, by giving a solo performance they are going to earn the self-confidence in them.
14. Signature board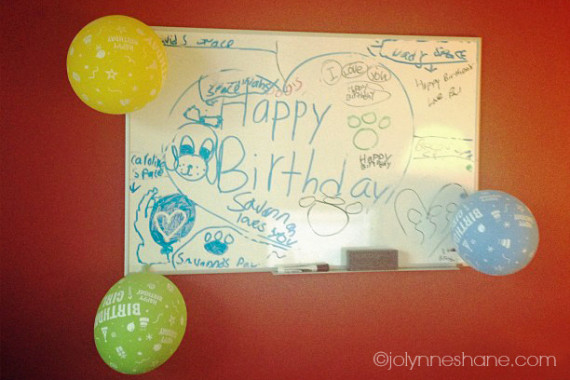 This idea of the party will add new recollections to the party. Tell all the persons to sign on that chart paper and to deliver best wishes to the birthday person or may be you can use a white board for it.
15. Pool party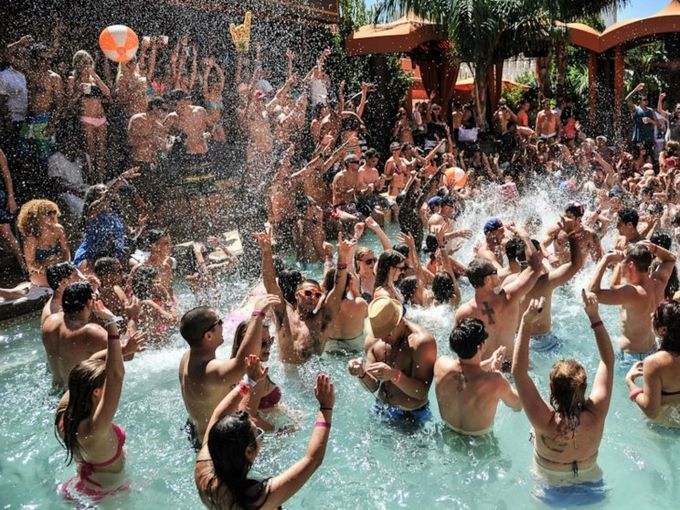 All love to enjoy in their life, so here is the idea of a pool party. Every individual will love this party. Make a good and special 50th birthday decoration and arrangement of the party, so that all can enjoy the party. It will bring a new life to the party.
16. Birthday cakes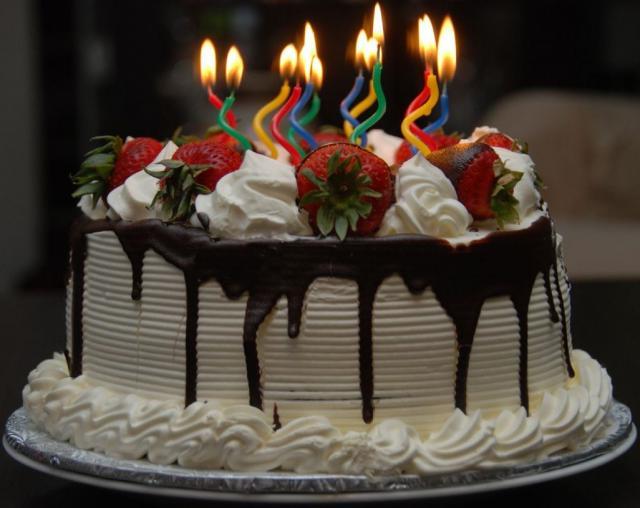 Birthday cakes are traditionally highly decorated, and typically covered with lit candles when presented in front of the guests.
Cakes are always the center of attraction, as it is more noticeable in the party. So it should be designed in an extra-ordinary way so as to be attracting the guests.
A cake should be special in such a way, so as it delivers the feeling of love and affection of the person towards the birthday person. Design a cake in such a manner that it adds new life to the party with great pleasure.
Decorate with the name of the person on the cake, as it will bring the feeling of extraordinary in them. The cake brings sweetness to life as its taste is sweet and all love to eat it. Cake when shared with all the friends in the party, it brings the melodiousness to the life of every individual.
Birthday parties are always good, if they are planned and executed smartly. It is very hard to plan for the birthday of the grown-ups, as they are more experienced than us and they are adults. Parties are loved by all, and they will enjoy themselves in the party.
Birthdays bring the feeling of togetherness and by celebrating the birthday with all the friends and family members will be a blessing for the birthday person. Parties fill the life with joy and pleasure and all will love to be the part of the enjoyment.
17. Themed Parties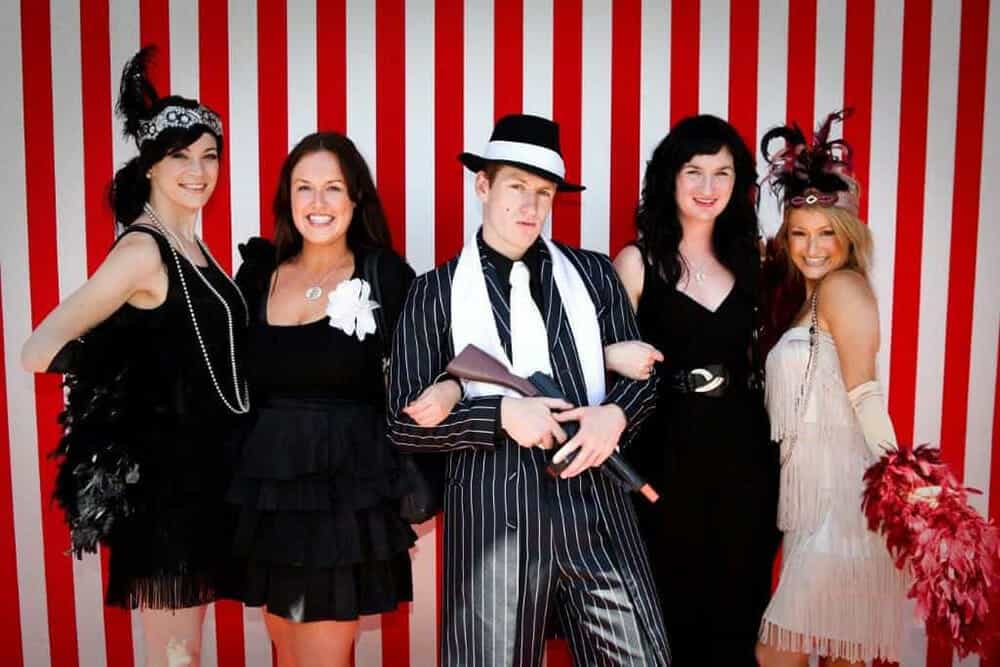 Birthdays can be special occasions for some people. Family members and friends are also waiting for the 50th birthday. Everyone is in search of new ideas to celebrate the birthday.
One can plan a themed party like black and white costumes, golden outfits, a cap compulsory. These are some of the themes of 5oth birthday ideas. It can look special and she might get surprised also.
One can send the invitations and mention the theme party. You can send them many days prior so they can arrange the dress for the night. It can make her much happier with the party but seeing all the lovely people around is all she wants.
This can make her more special for her 50th birthday. She has all the children, her parents, her friends, and everyone wishing her birthday wishes.
As you grow old, it becomes more evident that people want a few humans in life but that humanity has to be loyal to them.
Making friends is easy but carrying that friendship through thick and thin is not everybody's cup of tea. And also celebrating the 50th birthday with them has to special. Not everyone is invited for the birthday.
It is lovely to watch people all decked up according to the theme to make that one person's birthday so special.
One can also enjoy the theme and have fun with everyone.
18. Singing Party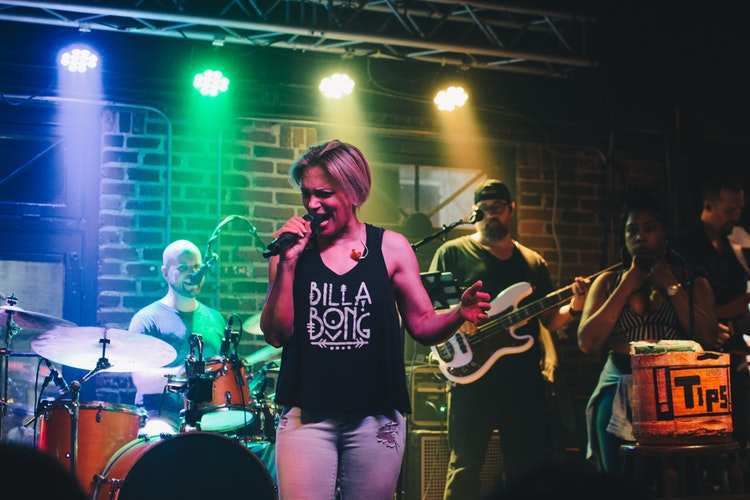 Do you know to sing? One can celebrate her birthday by having a singing competition among families and friends. You can organize the party by sending invitations and letting people know about the party.
It can make him happy when he knows the plans. You can write in the invitation of preparing at least one song for him. It can okay if he like the song or you like.
And the best singer can win a prize. The winner will be decided by the birthday boy. This party can make him happy to be the judge of a singing show on his 50th birthday.
This can make him happy and will again be a kid. Everyone should never lose the kid in them. Birthday waits every year.
Some like to celebrate it they want or like to get a surprise party like this. One should never leave the roots from where he has grown.
His wife can call up every friend and all the special people in his life for the 50th birthday party. It will be fun to watch everyone sing songs for him.
You can also call a singer to sing some beautiful songs for you. It can make your evening better after listening to all the songs. One can enjoy the drinks while listening to the songs.
You can then organize the food and drinks in a buffet so everyone can be comfortable and feel free to serve themselves.
This can be a surprise and shock to see these many people on his birthday.
19. Cooking Party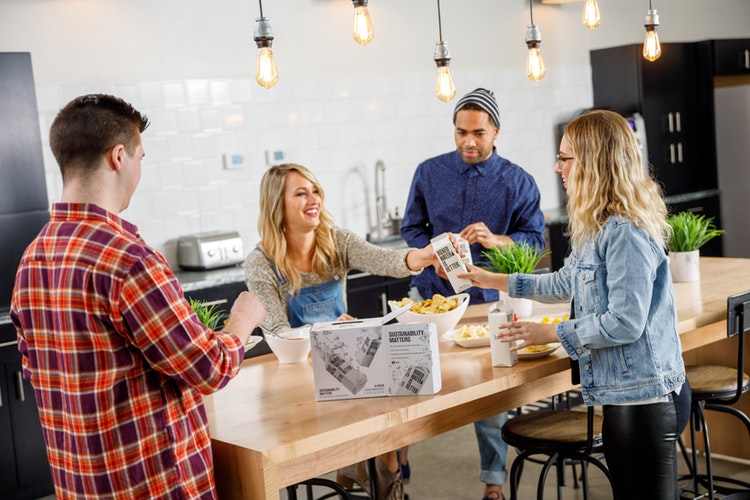 Do husband and wife both cook food? This cooking food can be the party idea for her 50th birthday. It can add cooking the food as she can get yummy food which is made by her friend or husband.
You need to mention the party to the people who are coming to the party. This can be a great idea if the birthday girl is a cook herself. She can judge the best dish from all the dishes.
But everyone has to take part in this cooking party. One can also dress up according to the party. They can wear an apron and hat to add more fun to the party.
It can also look like the Masterchef competition. She will get the opportunity to select the best dishes. Then they all can eat all the dishes along with the birthday cake.
An individual is also allowed to take part but has to make the best dish. Everyone will get a time limit for an hour or so to make the dishes.
It is upon them either they want a partner or not. A single person has to get someone to pair with or can get paired with anyone from the party.
This can make her more special. One can organize this in a fancy hotel, or in a lawn where they have all the pieces of equipment.
His husband can organize a team to capture his wife's 50 birthday will be a blast. All of her friends can also join in the plan and help her husband and children to organize the birthday.
Let's make her 50th birthday to the next level. No one has still celebrated like this.
A cake will be a surprise for her as it will come in the end. One can decorate the place with all the food items so it can be more innovative for the birthday parties.
It can be a great birthday idea for her 50th birthday.
20. Grand Party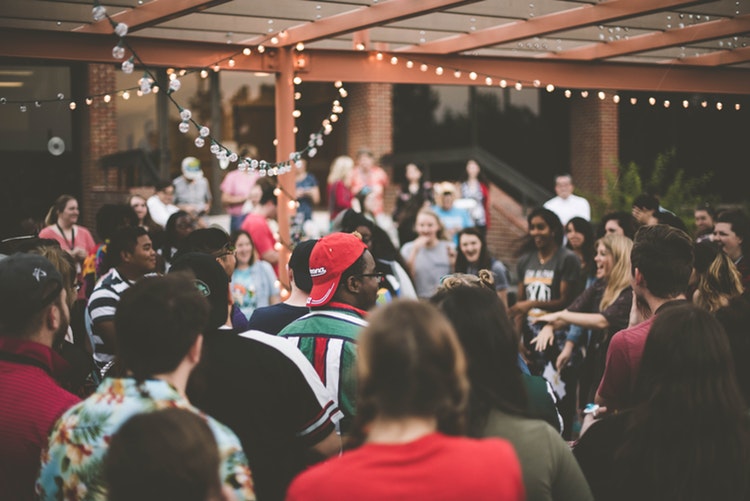 It is everyone's dream of celebrating his birthday like a king. Some people celebrate it like there is no more birthdays coming. Once you can spend a little more money on birthdays are okay.
But for every teen, the18th birthday is special as he is legal and start doing things that he wanted to do from many years but was waiting for the correct time. And adults wait for the 50th birthday celebration. He himself can make a plan for his 50th birthdays.
He will look from the decorations to the cake to the food menu. He will plan everything himself. A grand party means all the people from his family, friends, the people who are in contact or with whom he worked all will be presented to the party. It can organize his grand entry too with a bang.
He himself will go for the clothes trial, to the food menu and keep a check on every minute details. It can also be celebrated in a grand hotel or outside the town to make it more destination birthday idea.
Nowadays, destination marriages and receptions are famous but you can set the trend for destination birthday to make it larger. He deserves this grand party for the 50th birthday bash. One more memory is added to the list.
50th birthday is the indication that he has lived a happy and peaceful life apart from the ups and downs in the era. He can also have a speech regarding his journey and refresh his memory.
21. In-house Party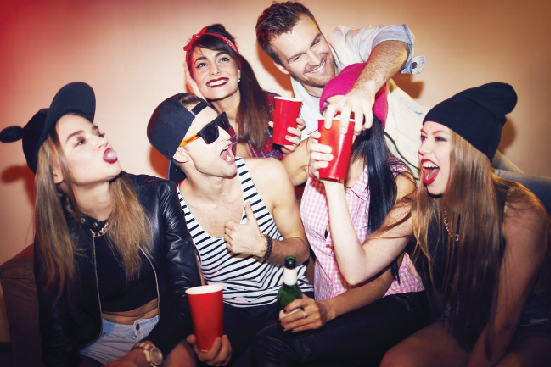 Many people try to stay back in the house on birthdays. Some don't like grand celebrations. 50th birthday has to be a special day for every individual.
Everyone will try to make his birthday special by gifting him some of the things that he likes. One will like to spend his quality time with families and close friends. He can get a surprise party by his wife.
She can decorate the house with Fairy lights, Balloons, Food and some Wine on the table when he is out for some work. This will get a smile on every individual's face. He can also get gifts for turning 50 and completing a beautiful phase of his life.
Some can plan out things with the family members, friends and surprise him by not wishing him. This can first make him sad but when he sees the surprise of in-house parties, he can have tears in his eyes. People can also get him gifts and make him more shocked. It can make his 5oth birthday more special as he has everything with him.
One of the best way for the 50th birthday celebration ideas so it can easy day for all of them who attended the party. Everyone can have a chill time at home and also enjoy the things that they want to.
22. Only Family Party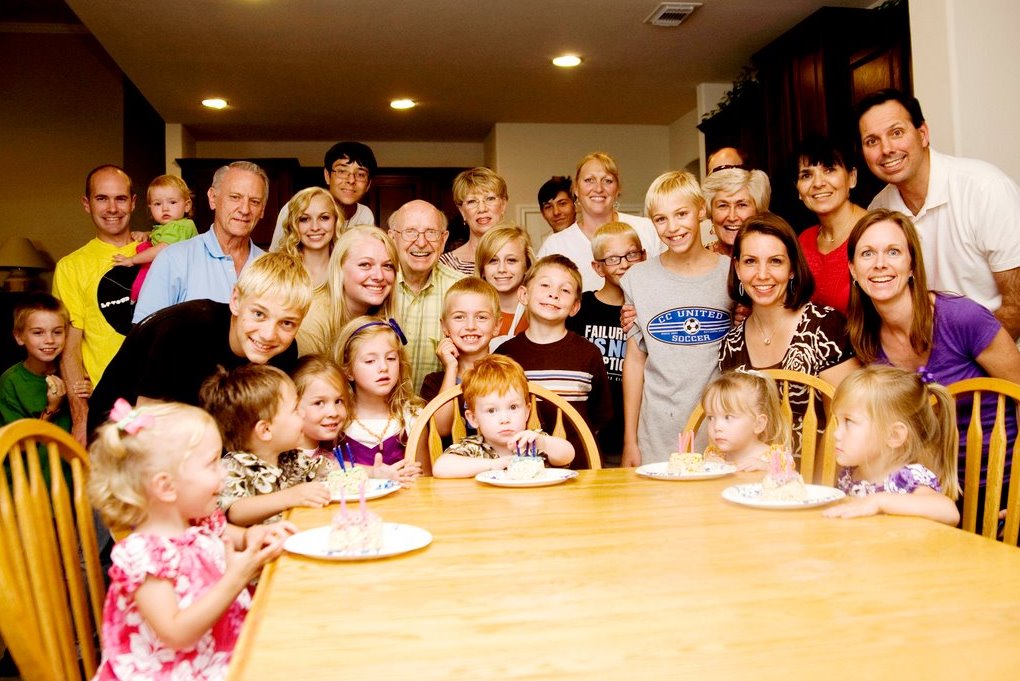 Some people are introvert. It is their nature that they want to have limited friends but can gel along with family. It is their upbringing in such a way that they like spending time with family. Birthdays bring happiness and love for them.
One tries to make him happy and also gift them at times. Some families have rules that they have to celebrate the birthday eve with them. One can organize a movie plan together with all the setup of his favorite movies and series and you can binge watch it. At times, it is fun and everyone can relate it to childhood.
Popcorns has to be the must when you have such a beautiful and memorable night. One can get him gifts that can make him happy. Dads don't spend much money on themselves. It can be very easy to gift him the gifts that he likes too. You can also prepare a fancy meal which includes a delicious cake too.
A cake can melt anyone's heart if he has to celebrate. A celebration without cake is nothing. It feels incomplete with it. Sometimes, people enjoy more of desserts rather than the full meal. Some wait for the cake on their birthday.
It is quite happening to set the party or his 50th birthday. It will get tears in his eyes when he sees that you care for him a lot. In the end, the family stands with you. It is your strength and weakness at the same point.
23. Only Women Parties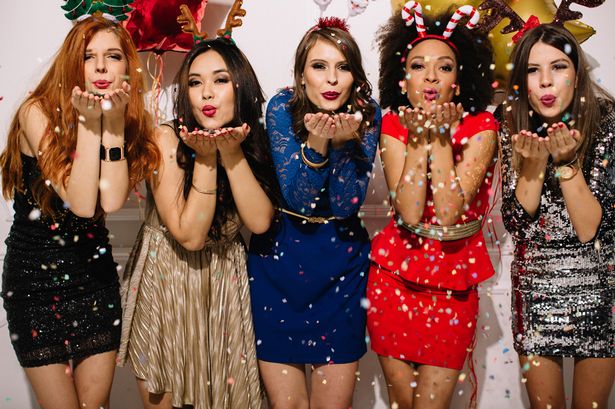 Are you find party ideas for a single 50 years, old lady? It is fun to be single and 50. It means that she has done all the jobs, lived her life peacefully. So all the family members and her friends can organize the party for her.
Very few people forget their own birthdays. It is now very difficult to forget as there are people who keep reminding you of the birthdays. Birthdays have become like the festivals which come in one year. But everyone wants to celebrate it with what they have with them. It is also very difficult for the birthday girl to celebrate her birthday with family or with friends. So they can together plan her 50th birthday party ideas for woman.
Like some of the members can keep her engaged in some work so it becomes very difficult for her to think about the birthday. And even if she remembers you can try to act like it is a normal day to go. One can organize the party to the places where she frequently visits. Girls like to visit places which brings a smile on her face naturally.
Or a family member can organize it to their place and so it can be done at a friend's place also. One can get all the food, drinks, games and play all night. This can help her in getting more fresh memories before she passes away. Who knows she might have this surprise on her list which you can fill it without knowing.
24. Only Men Parties
Are you single 50 and finding ideas for celebrating your birthday? You can plan your birthday in two ways, One is the grand one which includes the royalty of celebrating the 50th birthday party idea for men.
Or just hanging out with the people who have helped and being with your thick and thin in making these years worth living. You can try and organize the birthday and feel happy about turning 50. You can have a royal lunch with family and close friends. And later take your friends at home to play video games.
Any men can never get tired of playing video games ever. It is the best thing that is committed to. Boys give commitments, but one of the commitment is playing video games with his bro. This can add one more fantastic memory to the list. One can feel happy binging to the things that make them happy.
This way, he can celebrate with his priority. They can help him t giving the space that you want. One can get him his favorite dessert to binge on. Boys like to be lazy and chilled when there are special occasions. It is your 50th birthday, and you can celebrate the way you wants to.
You can also go out for a vacation with friends and family. You can also do something different that you have never ever thought of doing it before. Who knows that is the thing you wanted at that time.
25. Flower Party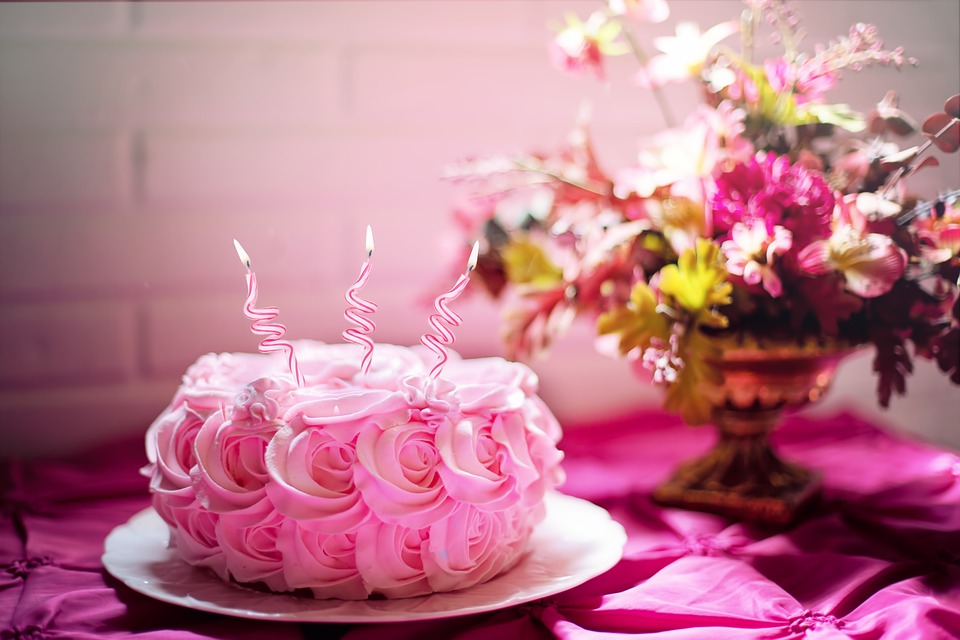 Some people like flowers that they keep flowers at home, offices. A person can plan out and shock her by the flower party. Her husband can plan out things for her without letting her know about the things that he is planning for her.
Let's together make her 50th birthday party-celebration special and happening. He can give her flowers from a month ago as a stranger who drops the flowers at the door. He can tell some of his friends or any flower shop person to do so. This can make him under covered from his wife.
In the beginning, she can feel strange but when time passes she might like the plan. You can add some notes with cute quotes, messages and many other things that she likes to listen but did not get the chance of listening to it from you ever.
You can make it more happening but sending some of the gifts right before a few days from her birthday. But the main question is you have to stop involving much into these gifts. Right before 15 days, you can call her friends and let them know about the party. You can organize it in the house telling her to go for shopping and till that time you can order many types of flowers to decorate the house.
She will totally like the idea of celebrating her 50th birthday with flowers. This is one of the ideas that no one would like to think and also get it done.
26. Dinner Parties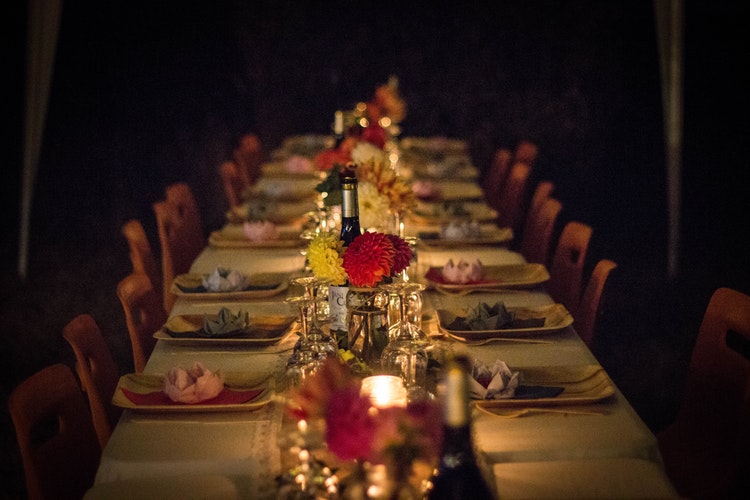 A foodie will like to eat a lot of foods on her birthday. Birthdays are like seasons with every season you have many different feelings, same goes with the birthday. Every year an individual wants to have a way to celebrate her birthday. One of the ideas is to go to a dinner party with family and friends.
One can plan a special dinner for her and celebrate her birthday evening together. Or he can also cook food by himself all of her favorite dishes and surprise her with more candles and flower by her side. This can really make her 50th birthday special in a way that no one will plan of doing it. One can gather everyone to a place where they can wish the birthday girl her 50th birthday. It can make her happy and sad at the same time. Happy to see all the loved once around her and sad because she turned 50 and old.
She can have a lane of memory with many people who are with her celebrating the birthday and the temporary people who left her in the middle. One always requires the support of some people who can help her to get rid of the things that make her feel important and loved. They can all gather in a room of the hotel and start drinking with the drinks and snacks. It can be a warm-up for many people.
This way they can talk to new people and try to gel and play games. The buffet can be displayed outside and everyone can feel free to serve themselves. One can get drinks while having food. So she can also enjoy the food with her loved ones.
A toast can also be raised for her by her family and friends for turning 50. It can be great to get all her memories in one by her family. Some of the memories can be embarrassing also. But it is fun to listen to them. Some 50th birthday idea for mom.
27. Garden Party
Would you like to celebrate 50th birthday in a garden? Some people love gardening. It makes them close to nature. One can organize your loved person's birthday in a garden. There are many places where you can find a plain empty lawn filled with many flowers and full of natures. It is difficult to find but you can find one.
50th birthdays means that person has completed his half of the life struggling, getting married, setting his new dreams and making it worth living. You can also organize this party for your Mother or Father as well. They will love the theme of the garden party and will also enjoy.
You can also call their friends and families to set that day for them. After all, it is a 50th birthday idea for mom. You can pre-book the place and make it look decorative with her childhood pictures and pictures with her family, friends.
This will help to recollect the memories and tears might also roll down. You also can decide the dress for everyone which can be related to flowers. Like, one has to dress like a flower. For example, a Rose, Lilly, Sunflower, and many such flowers. You can also call a Floristry and tell him to provide some knowledge about the different types of flowers, herbs, and many other minute details.
It can be fun in the end to have a fun test about the flowers. And a winner will be decided. The person will get all the flower seeds along with the hand-painted baskets. It can be a fun end to the evening with good food, drinks, and music at the same venue.
This party can actually make her feel happy and she will cherish her birthday for the rest of her life.
28. Cocktail Party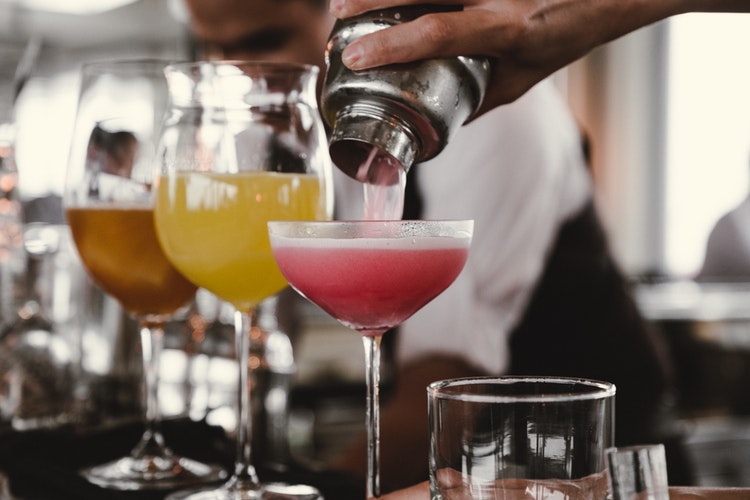 What is a cocktail party? Are you planning it for your 50th birthday? You can a brief idea of how to organize the party for you. You can have fun all day long if it is organized properly. Do you like drinking wine, beer, and many such hard drinks? Wine is always good for health.
One can get their heart clean if they drink wine. There are many types of cocktail drinks. A cocktail party is a themed based party which has cocktails served in it. It can be a fun party to host for your 50th birthday party idea for her. You can invite all the lovely people over your house for drinks and dinner.
You can also organize a barbeque station in the lawn. You can also call people to make them and serve it to people. In this party, you can invite only your aged people and play fun games. It is too late to play funny games.
And it would be fun if they keep a secret after the party is over. You can also have truth and dare with the cocktail. If the person says a lie or do not complete the dare he is punished to do things or have to drink two glasses filled with a cocktail drink. It can be fun to watch this game. But everyone has to play this game.
You can play games, eat the food that is been served and enjoy your cocktails. It can be a never-ending party if you have a good company with you.
29. Custom Party banners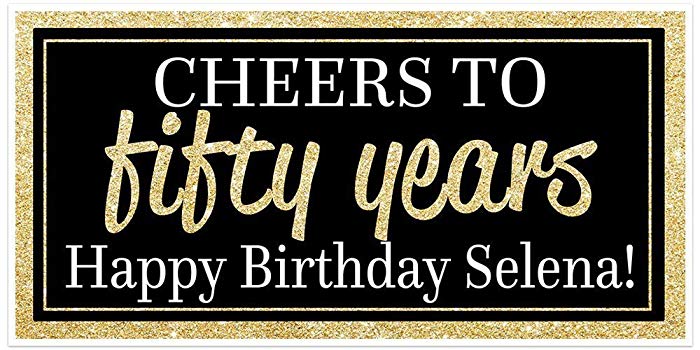 Are you finding a special way to celebrate your husband's 50th birthday? You can make him feel special on that day by calling his family over, friends, his colleges, and many others who love him.
Everyone can make 50th birthday party ideas for him special and happening. You can surprise him by having a big banner of him on the roads, at offices, in houses and many other things like flowers, chocolates.
You can pre-book every little detail for the banners on the road. You have to ask for special permission from the police for it. It can be fun at the same time. He can be surprised and also in a shock to see this banner of him on the.
You can decorate the lawn with his pictures and have a fun night with him. You can make his 50th birthday very special and he can add this to his memory. You can then call in for the cake and tell him to cut the cake in front of the lovely people.
You can make his 50th birthday special and worth experiencing. You can order his favorite food and make him more special. You can also get him gifts which he can use it later. Let's try to make his 50th birthday full of surprises.
30. Stargazing with Live Singer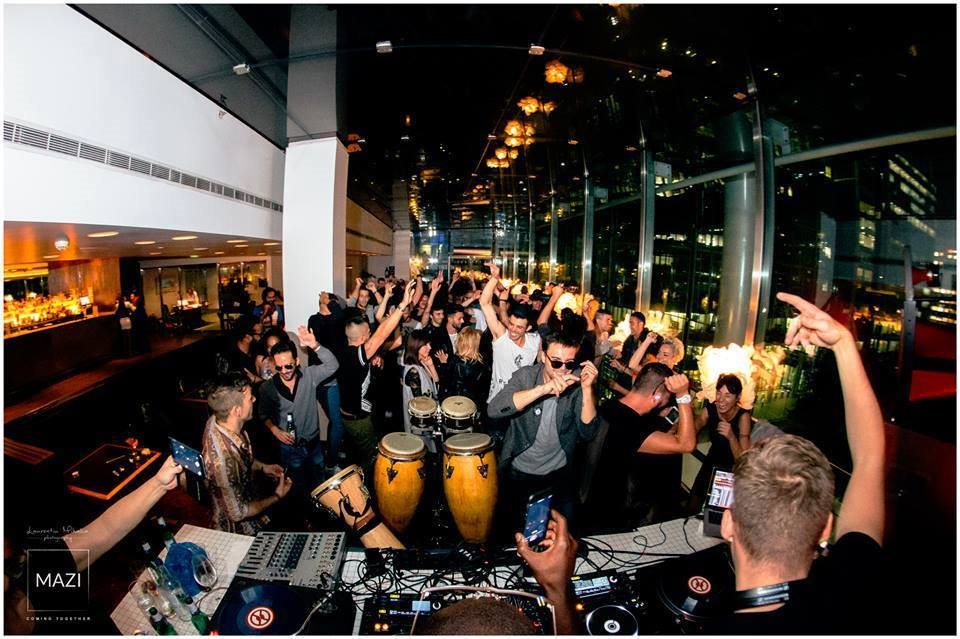 Have you ever thought of surprising your Daddy on his 50th birthday with stargazing and live singing? Then think about it. There is the 50th birthday idea for him to make it a special day for him that he will remember it for his entire lifespan.
It can be a great surprise for him by his wife, children, or friends also. After all, it is his 50th birthday. It has to be special to him. You can organize this party with all the family members and close friends. Some special moments are captured with special people only. Not everyone has the right to share everything with every person who enters your life.
You can try to organize this setup on the terrace, or on the lawn. On the terrace, you can set the place by some extra beds and pillows. It will be easy for everyone to look up at the sky while sleeping. You can decorate with more fairy light, try making small tents for every couple, or for 2-4 people in one.
It looks unique as an idea and will perfect for pictures also. The theme can be used as black and white, rose gold and white, or his favorite color. You can drink your wine, beer, or any other drinks while listening to songs.
Some can also dance while listening to songs. It looks quite romantic under the sky, all your loved ones around you, You listening or dancing on the music. It can also lighten the mood at times. One can capture every moment while everything is perfect.
Nothing can beat this party than anything. Your father can cherish this day in his entire life.
31. Fancy Dress Parties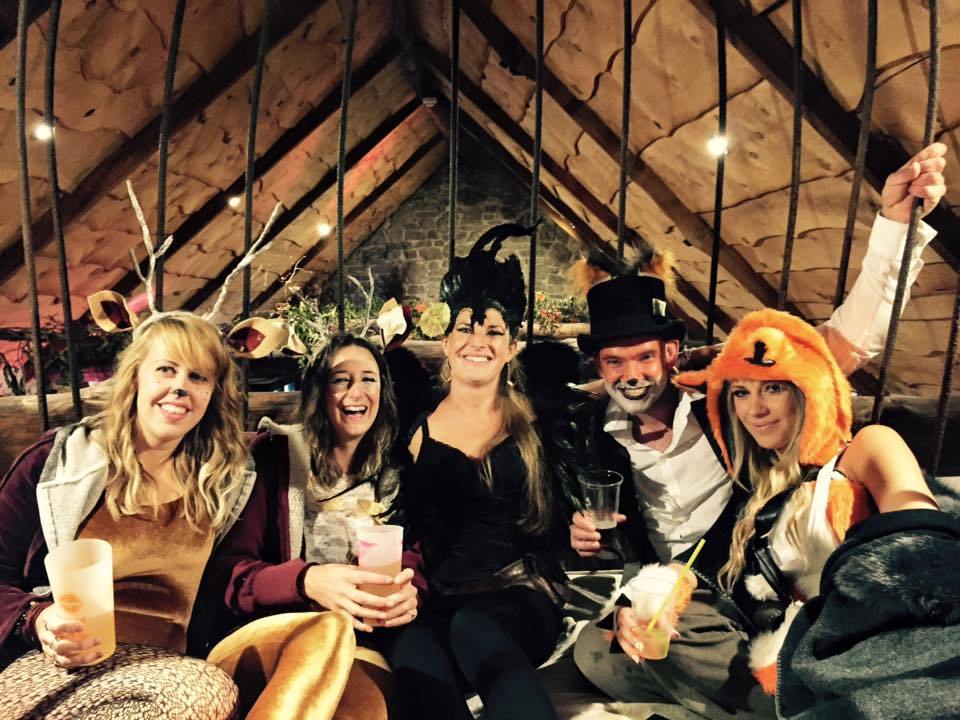 Do you want to relive the child within you? Do you remember going to school with costumes and participating in the competition? Mothers used to take the charge and prepare all the things that are used for the dress. You can still be a child but this time, you have to select a fancy dress for you.
It will be tough to think about what you want to become in the end. You can send invitations to all the family members, friends, other people with whom you hang out. You can set a big stage in the garden area along with the different types of food and drinks. You can also keep the mocktails along with the cocktails.
Soft drinks for the children. You can also set a station for pictures and click many with all the people. You can dress like a king of the palace, favorite player, any food item. You can also keep the theme by having a couple of fancy dress party.
If you have a partner you have to come in a pair and single people have to get a partner or can invite one or friend to the party. You can look strange in the beginning but when you see others it will be fun to watch out.
You are liable to do anything. One can dance, sing, show some talent, send a meaningful message, and many other things. It will be fun to see all the happening people dressed in an avatar. This can be a surprise for her 50th birthday celebrations.
32. Games Party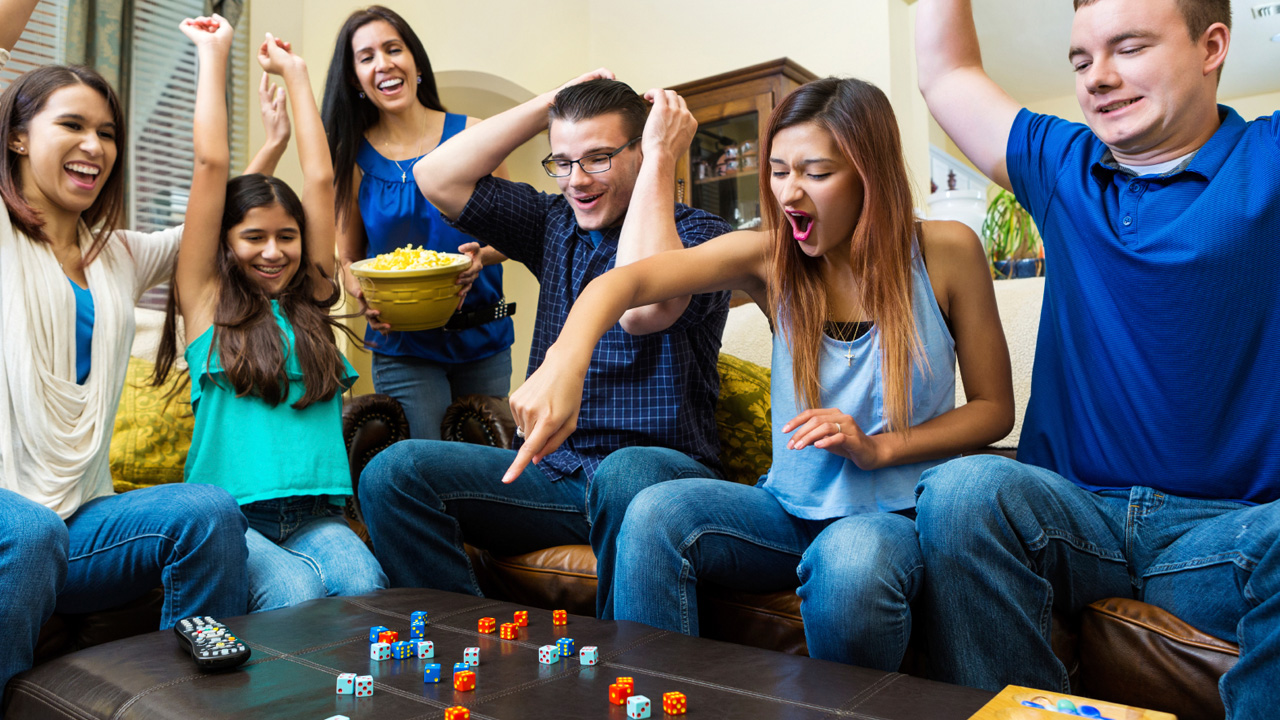 Do you play games? The men very focus on games. They can spend the entire day and night as well for games. But it also depends on the company. Many women also like to play games with boys.
You can organize the party with many different types of games and everyone has to take part in the games. You have games like Soccer/ Football, Rugby, Cricket, and many others. It includes the fun game like birthday roasting, birthday feud, fill in the lyric/ name which describes the birthday boy, a personal Jeopardy ( a game which has a random trivia questions for the people or the birthday boy), and many other random games.
Let's make his 50th birthday happier and full of laughter. You can also pair this is couples and also play alone. It will be fun to watch all the hot oldies playing games and having fun out there. You can also then cut the cake and serve the food.
Everything can go perfect. One of the options for 50th birthday idea for father.
33. Sports playing Parties
Do you play sports? A sportsman is very strict about health and fitness. It is his duty to stay fit and set an example for many people around him. Which sports does he play? Let's take basketball.
A basketball player loves his court a lot. The time that he might have to spend would be very difficult for him to forget. One can get plans for his 50th birthday ideas for him. It will be a happening surprise for him.
You can pre-book the basketball court and ask all his favorite students, his family, and others to watch him play. His wife can get him there with a blindfold on. This can keep him more conscious of what will happen next.
You can get him there and can start with a speech about him and his coaching. It can be an emotional roller coaster ride for him. One can get tears in his eyes. 50 years and he deserves what he gets. He has completed his half of the life in training others to do their best.
His presented wife and children and many others will be very proud of him and his decisions. It is okay to earn less but give all the respect that he deserves. After the speech and the match, he can speak about his journey to the people.
Then you can get him the cake which is based on Basketball. This is one more surprise that he receives.
34. Book Reading parties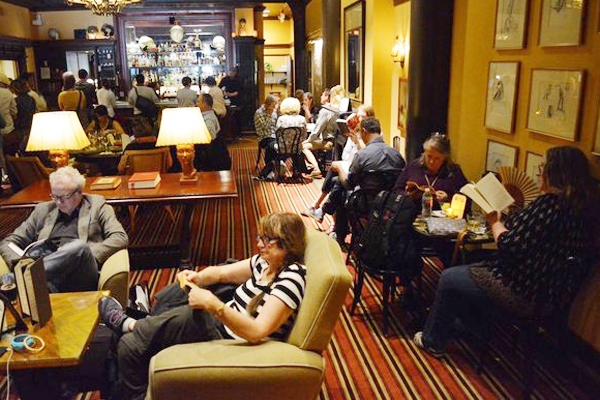 Do you like reading books? Many people have read as their hobby. It is their pleasure to read different types of books and try to acquire more knowledge and then they try to share it with people around.
There are many books which are very interesting to read by many people. One can get as many books for her birthday. This is one for the 50th birthday ideas for her. She will love the concept and will always try to reach out to more books. You can theme this party as a white dress.
It will indicate you with peace and white would be her favorite color. One can get her one book as a gift. Otherside, you can organize this party is a library as the 50th birthday celebration idea for her.
She will love the place and also get no idea about this secret party. One can start reading a small brief about the book and so can others. It will end with the cake cutting ceremony. It will be lovely to see her around. One can also gift her bookmarks. She will be happy to see everyone around her on her 50th birthday celebration ideas.
35. Painting Parties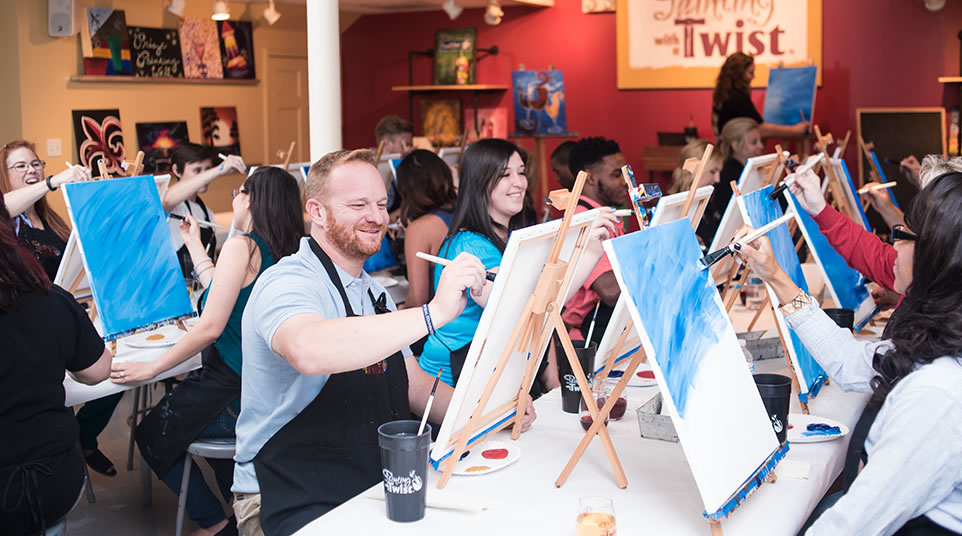 Are you looking for the 50th birthday ideas for painters? Then you can keep reading this. A painter has done painting all of his life. It can be very easy for him to paint small thing in minutes.
One can organize your Father's 50th birthday party idea as a painting party. One can invite all the family members, friends, his students. And can have healthy competition among themselves. It can be fun.
But the catch is everyone has to wear white or black. If he wears white he has to find a pair. And if he has worn black, then he has to make 3 paintings in 2 hours. It can be fun. Some can even blindfold and paint for fun.
You can provide them with all the paints, brushes, paper, paper holders, and many other things. One can draw and paint anything that he wants too.
This party can make him feel special and a proper end to the day. After all, he is celebrating his 50th birthday. It can end with foods, drinks, and cake cutting. The cake will have its name as the world's best painter. He will be happy to see such efforts on him.
36. Rainbow Themed Parties
Do your Mothers like rains and rainbows? Many people have obsessions regarding current situations. Some people get obsessed with many things like a rainbow, unicorn, some color, and many other things.
A rainbow theme is a very different and unique thing. A rainbow has 7 different colors which are red, orange, yellow, green, blue, indigo and violet. One can invite many people and set them in 7 pairs so they become a rainbow.
Every rainbow pair has to perform some things like dance, music, a play, and many other things.
One can get her a rainbow cake as a surprise for her. One can pre-book the place if people won't fit in the house. You have some magician coming. Some many fun activities can also be played.
They can serve the drinks and some starters from the beginning. The serving of the food can be done later when want to eat. This can make her much happier and will always like to cherish this birthday ever.
One can celebrate this way his 50th birthday idea for mom.
37. Village Themed Parties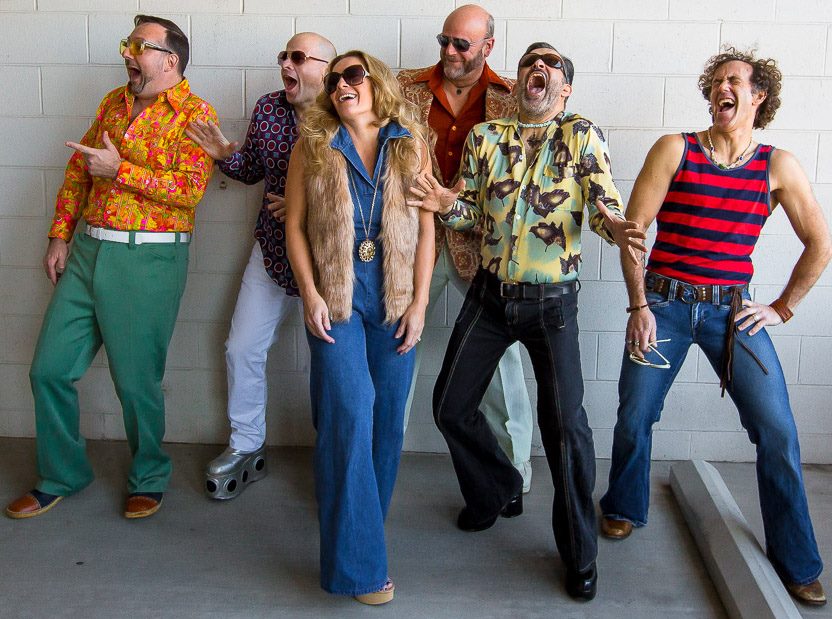 What is a village themed party? It is a themed party where people will dress up like villagers and enter to the place. It can be fun and unique when you see everyone dressed so dressy.
Some men like to travel to villages every year. It is fun to travel and meet all of your family members once a year. You can organize this party on your lawn and call all your friends and family with the theme.
You can keep the theme of dressing like old 70's dresses. You can keep the old trees as decorative things. One can get the mini night lamps which were used earlier and make use of it. It is available in the markets everywhere.
One should experience everything in one lifespan. It is his 50th birthday and he can celebrate it the way he wants to. It will be fun for all people.
They can also prepare the food according to the theme. He will like to see his children taking efforts for this day. It will an emotional ending to the day.
38. Camping Parties Outside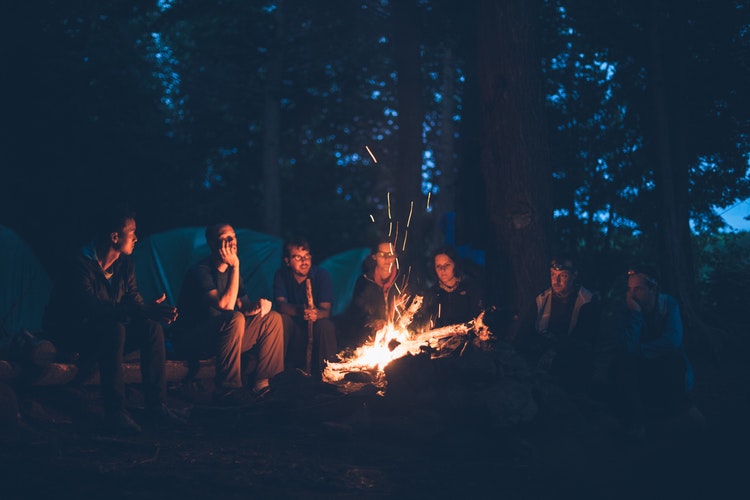 Do you like visiting nature camps? Nature is God's best creations. You should go camping out for some days. It is very important to be relaxed and calmed. You need to select a camping place nearby where it is very easy for everyone to travel.
You can decorate the place with small tents, lights, candles, and many other things. One can carry food items for the party. It will be very easy for everyone to serve themselves when it is placed on the table.
One can also arrange a small pool by the side. It can also work to dip your legs in it and relax with everyone. You can call a live singing and dancing group to make it more fun for the birthday girl and all the invited people.
One can also start with the drinks around the campfire. You have to organize every minute detail as it won't be provided in the campsite. It will be very difficult to get things from there. You also stay overnight and enjoy with friends and family.
It will be fun than expected. You can play games, drink and eat food while celebrating her birthdays. You get many small cupcakes and play with it. You can play the game like never have I ever.
It is played like one will say a sentence about himself that he has not done in his life and the people who have done will eat a cupcake filled with wine in one bit. It can be interesting in the end.
You can play such games and you won't know when did the time pass. It will be fun for everyone to celebrate his 50th birthday part idea for father with a bash.
39. Beach Parties
Everyone plans a beach wedding. But try planning a birthday party on a beach. One can also celebrate his 50th birthday on the beach. There are many small beaches available for parties.
They are specially for people who want to celebrate such special occasions. One can get handmade invitations with hand painted written about the theme of the party. You can add the theme of wearing white and blue for the beach party.
Everyone will look color co-ordinated. One can get many games like cards, ball, play on the beach rather than sitting in one place. It will be fun when you have a birthday boy with you. And plus point is you can have animals also allowed at the party. You can get your pet to the party also.
You can get him a shock on his 50th birthday. It will be fun when he arrives at the location. You can get him the address of the place by calling him in an emergency. He will be worried about you and will come faster than you think.
When he arrives there you can hug him and tell him about his 50th birthday celebrations. I know it is scary but this is fun on 50th birthday. It can also be an adventure for him. He can get his clothes on and starts enjoying the party.
One can get him his favorite cake. And the separate place where pets can also enjoy to the core. They can get their favorite food that they eat.
It will be the perfect end to a roller coaster ride. Beaches can be one option for 50th birthday idea for him. He will surely love the idea and enjoy his 50th birthday to the core.
40. Board Games Parties
Do you like to stay at home and play board games? It is fun to celebrate the 50th birthday playing games all day long with family and friends. One can hand paint some of the board games and make it look larger. It is very difficult to make it.
It also takes time to be made. It is very important to know all the rules which help in making the game interesting. Board games are fun at times and everyone can play with it. Many board games include Chess, Risk, Clue, Sorry, The game of life, and many other games.
Sometimes, not going out for any birthday Eve and celebrating it at home with family can be one of the options for 50th birthday celebrations.
You set the living room into playing stations and some unique clothes that can help you to play better. Some popcorns in the side and wine on the other. You can make him delicious food or order it from outside without disturbing the play.
It is fun to celebrate it lighter. This way you can have an idea for his 50th birthday celebration for him.
41. A buried treasure Parties/ Scavenger Hunt
Is your Mother's 50 birthday? Are you finding any idea to celebrate her 50th birthday? Here is one idea to celebrate the 50th birthday for her. A picnic can be the best option to make her happy and free at least for one day.
So everyone can have fun around the city. So plan a picnic for her. When you plan a picnic do you think of having fun at the same time? There are many games, ideas to plan your Mother's birthday outside the city without informing about the party.
You can call all her family and friends to a venue where everyone will be waiting for her. You can make a treasure buried at the venue. You can give her clues for the same. It will be very unique to gift her this on her 50th birthday party idea for a woman.
It will be fun and she will like the adventure to receive the treasure. You can bury anything which is valuable to her. For example, you can bury her old pictures with her family and friends.
This will help her to relive the old memory. Once is reached the venue where the treasure is buried, everyone can give a surprise by coming out of nowhere to there. It will be fun for the 50th birthday party.
42. A Chocolate Themed Parties
Do you like eating chocolates? There is no age limit for eating chocolates. Everyone likes eating them. But some of them are very obsessed. Is your Father a chocolate eater? Are you finding a plan for his 50th birthday celebrations?
You can keep chocolate themed party for him. You can send everyone the invitations and call them to the house for this theme party to celebrate his Father's 50th birthday. You can also write some details about the parties like the dress code is brown or black color. Everyone has to prepare a small speech about the chocolate that he is made and people will guess the name of the chocolates.
It will be fun and interesting to know the names. And your Father can get more different names of chocolate that he can also try. You can get him food which has chocolate in them. And he has to guess the chocolate. It will be fun for him and the entire family.
43. Talent Show Parties
Everyone is special. There are many types of talents in everyone. One has to do something special to make himself look talented. There are many talents shows where people perform shows, singer, dance to a level.
Are you looking for an idea for your Mother's 50th birthday? You can get an idea from this. One can organize a talent hunt show for small kids in the NGOs where they will perform in front of your Mother. She can select the best ones from the rest.
If she has a tie-up she can help that talent to be reached to people out there. It can be an innovative way to help others on her 50th birthday.
She will feel happy to help others on the day when she was born. One should also always think about others and make them happy.
44. SleepOver Parties
Sleepover parties are the best parties ever. Before marriage, it was very easy for every girl to go to her friend's place. But after marriage, you get the responsibility for the house, member in the family, family get-gather and many different things.
But you can plan a sleepover with your girlfriends for your 50th birthday celebrations. This can be a way to relive the old moments and cherish the memory. You can call all your friends for the sleepover at your 50th birthday party ideas for mother.
You can directly give the invitations to them and call them at the hotel or at your house. You can also decorate the house with small and cute stuff like scented candles, flowers, face mask, hair mask, and many girly things.
The food can be ordered from outside and drinks too. It has a fun and chilled night out for girls. One can get all the skincare things and everyone can apply it to the skin. It can be fun and sometimes, all you need is your friend's support.
You can also gossip about the years without each other and many other things. This is innovative to celebrate the 50th birthday with a bang.
45. Wine And Cheese Parties
The best combination is liked by mostly everyone is wine and cheese. You can organize this party for your Mother's 50th birthday. If she likes the combination. It can be a great surprise to her.
You can give her surprise by getting her many different types of cheese and her favorite wine. There are also many types of wine available. Only the family will be invited and close friends for the party.
You can make her, her favorite dish and surprise her the most. Along with the wine, you can also get her wine glasses. She can use these glasses for special occasions.
Sometimes, chilling at home watching your favorite show and spending quality time with your loved ones is all you need. You can get an idea of celebrating her 50th birthday party.
46. Dressing Up Parties
Dressing up for parties is what a woman likes. It is her favorite thing to do. Birthdays can be a special occasion for getting ready. So are you finding an idea for your Mother to surprise her on her 50th birthday?
I can suggest you some of the plans for it. You can take her for a surprise birthday shopping. You can also have a theme based party like Halloween party, Blue and Pink color. The main aim is to come to the party in a dressy mode.
You should look fancy in a style. The Halloween parties include the costumes like pumpkins, devilish dresses, spooky decoration, haunted theme, and many more. You can also have a devil based theme party.
And your Mother can become the Queen of the kingdom. You can organize this by finding and haunted place around the city. Everyone can help the party vibe. Dressing up for the party can take too long but it is fun in the end.
Everyone can come for the greeting and experience a new way to roll her 50th birthday party idea.
47. Clubby Celebrations
Are you 50 years old and now feel shy for clubbing? You should not. You can plan a clubby night for the golden 50th birthday bash. You can find the coolest club in your city. And you can pre-book the club before and invite all the people whom you want to.
One can print the invitations with all the details about the place, time, and any theme. It can be very easy for them to dress accordingly.
You can find a playlist of your favorite songs and also add the random ones. One can find this organized by an event company also. You only have to pay them and they will look up at the party. From finding a club to the food menu, from songs to dress code.
But everything is decided with the permission of yours. You can be relaxed on your 50th birthday. This can be a better idea for 50th birthday celebrations.
48. Vintage Parties
A vintage themed party will be like by many people as it has the flavor of old traditions and taste of them. You can play a birthday party for your Dad's 50th birthday.
One can start and end his day with fun, laughter, and happiness. It is very easy to make plans but difficult to make that plan worked for him. A vintage theme means a proper color that is the Black and White co-ordinated.
This color gives that feeling to the vintage vibe. Vintage means old but precious for everyone. So you can celebrate the 50th birthday in a vintage bad theme. They can play some games with balloons, cards, and many other things. This way can help him to celebrate the 50th birthday party idea.
49. Mix and match parties
Mix and match can make a perfect dress at times. One can also celebrate the 50th birthday of your husband with the theme of mix and match.
You can clearly write in the invitations about these details. And the best person will get the prize from the birthday boy. It is the same as a fancy dress party but with a twist.
If you have a bigger lawn you can organize the stage there. Everyone has to perform something for the birthday boy. Sometimes, mixing and matching can help to fix your broken life also. This way he can celebrate 50th birthday party idea with a bash.
So one can also celebrate it every color and with every happiness. The main aim is to make his birthday happy and he should cherish it many years later also. A person should always spread happiness.
50. Picnic Parties
A picnic is fun with friends and family. One can plan a picnic in a different place where they have never been.
It will be fun for him also to have a holiday and have fun around the city. One can pre-plan this day and make everything perfect.
You can carry food with you or take it parcel from his favorite place and surprise him. You can also carry cake and some snacks that are required to eat while you travel the place. One can also plan an overnight stay and feel free to absorb the fresh air.
The people do not get fresh air in the city. All the friends and family can together plan his 50th birthday for husband. He will like to see such beautiful souls around him that care for him a lot.
Arrange the 50th birthday celebration of your mom or dad with these themes, and make the new arrangements so that they can live more years happily and with the peace in heart, that their children are with them and will always be there throughout their life.