We are reader-supported. When you buy through links on our site, we may receive an affiliate commission. As an Amazon Associate, we earn from qualifying purchases. Learn More .

It's not easy to find 50th birthday invitation samples that aren't the typical "over the hill" sort.
That's why we decided that if we wanted
unique 50th birthday invitations, we'd better make our own.
And so we did. (Lucky that one of us is a graphic designer.)
Just click on each thumbnail below to see a larger version. If you'd like to download a pdf version, click on the text link below the thumbnail.
All of these invitations will print beautifully on 8 1/2 by 11-inch paper. Just fold the printed invitations in thirds, pop them in envelopes and they're good to go!
We've only just started putting these 50th birthday invitation ideas up on the site so you can expect more designs to pop up here very soon.
1.Raspberry-Lime Striped Invitation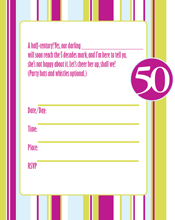 2.Blue-Silver-Circles Invitation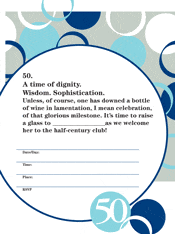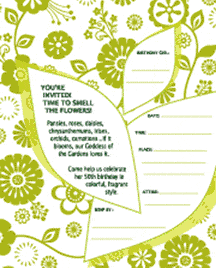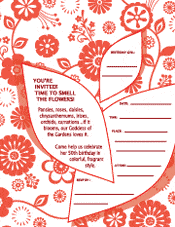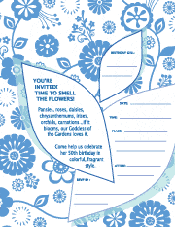 Browse below Articles related to 50th Birthday ideas's