Last updated on June 4th, 2022 at 12:38 am
Selecting a birthday gift for woman who is turning fifty is quite a tough task. So here i ill be sharing with you some shortlisted 50th birthday gift ideas for her. These are very age specific so i am sure you going to find what you are looking for.
Your wife is turning 50 and you want to give a nice gift to her? 50th birthday is a landmark birthday in everyone's life, and if this person is your wife, then it becomes even more special.
Turning 50 will mark a new phase in her life, when she would have mostly completed all her responsibilities, and your kids would have been old enough to look after themselves. This then becomes the age of indulgence and giving in to your interests and hobbies.
Being a woman, she is constantly caught up in relationships from all sides, and so all the more reason for you to make this big day for her as special as you can.
Choosing a gift for a woman is always a difficult task as no two women have the same likes and dislikes. There are some specific gift items that she would expect, and then there are some gifts that may come as a surprise to her but may not be of her preference.
So, if you really want to make it special for her, then give her a thoughtful gift, one that is unique yet useful. By the time she reaches her 50th birthday, there are high chances that she would have spent over two decades with you, and you would exactly know what are the gifts that she would cherish.
So, here is a consolidation of some gift ideas that you could choose from to ensure that she feels totally loved and pampered on her big day.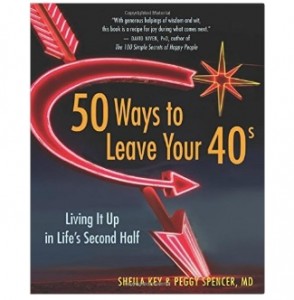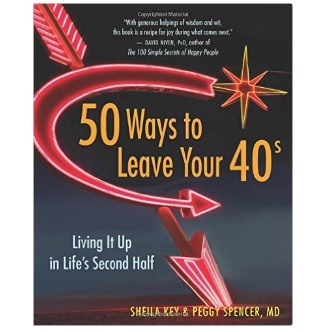 As she approaches a major milestone of her life, gift her this book which will take her through an incredible journey of the last five decades of her life, and remind her that 50s are going to be the best time of her life.
The book has funny anecdotes, incidences and methods for keeping life as lively as it has been for past years. She will cherish this gift, and will love you loads for being so thoughtful.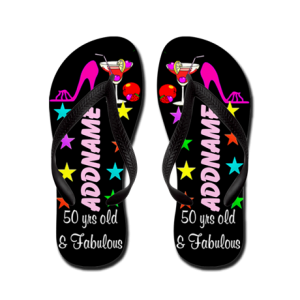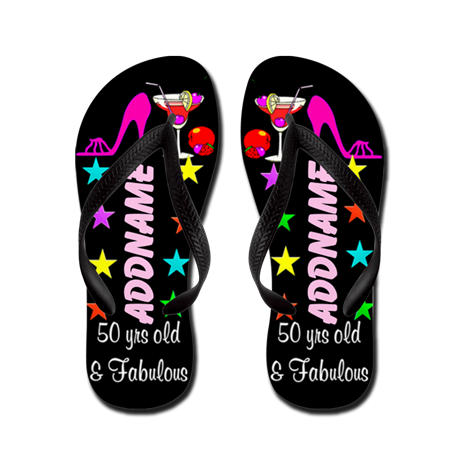 All women love their flip flops, and this is the best way to celebrate her 50th year, with this cool pair of flip flops saying '50 Yrs Old And Fabulous'. To see her dressed up with these flip-flops and roaming around like a little girl is going to make your day for sure.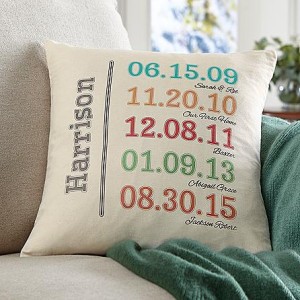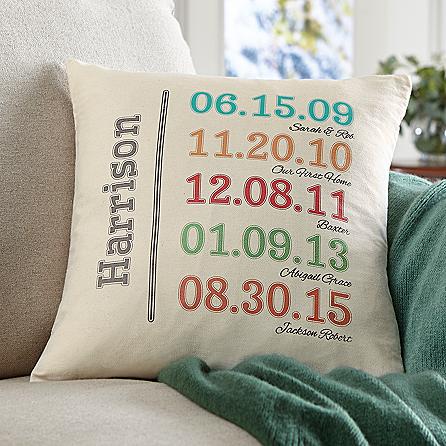 This fun family pillow comes in cotton canvas material with pillow being polyester. It can be customized for the lady with 6 important dates of her life, and 20 characters related with these dates.
You could also include her date of birth, anniversary date, the birth date of kids or any other date that may have a special place in her heart.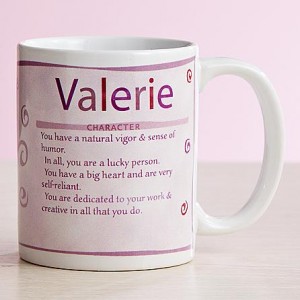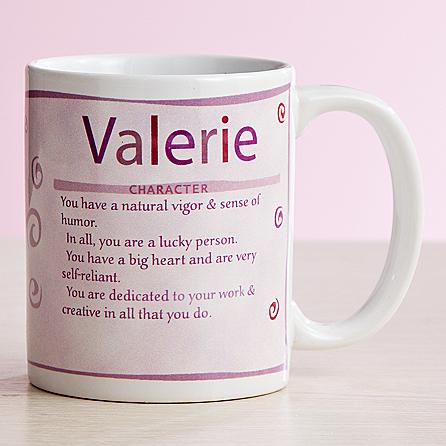 It's one of the best in personalized gift. Its a name mug that will carry the meaning of her name on it, and the attributes associated with her name.
She will definitely feel special while sipping from this mug and is sure to think about you each time she drinks from it.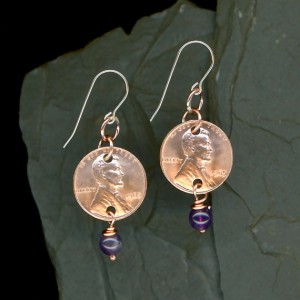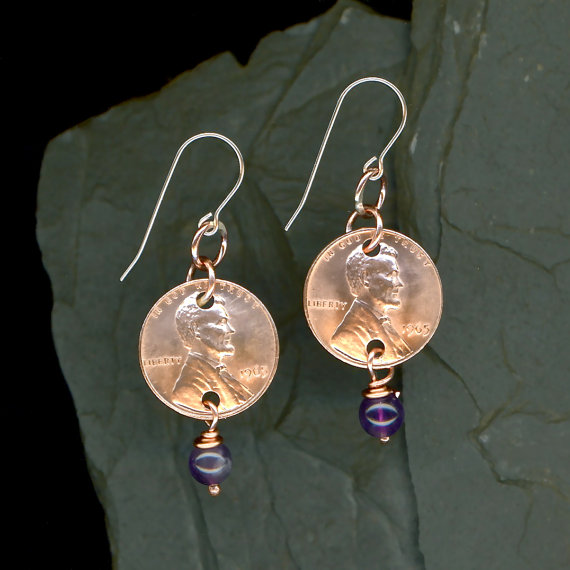 These penny earrings are not just the regular ones. These come with a penny circa 1965. The earrings are of copper and have amethyst beads to make them attractive, and so will be the best birthday gift for 50 year old woman who loves jewelery.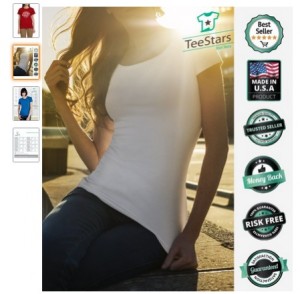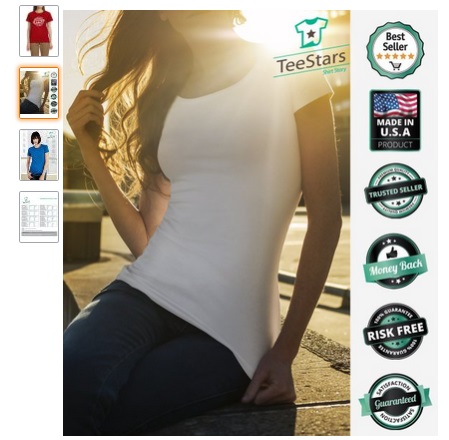 This t-shirt is a smart one and has the stamp of authentication on it, certifying her of the vintage that she belongs to. Available in multiple sizes, it comes in red, blue and black colour. Pick up the colour of her choice, and see her flaunting her smart T-shirt.

Make her feel like a princess by gifting her this silver tiara, It can also have number 50 mentioned across.
No woman is too old to look and feel like a princess, and so this is the perfect gift for the woman on her 50th birthday who is about to start a new chapter of her life.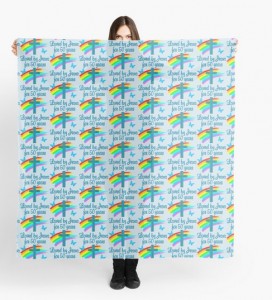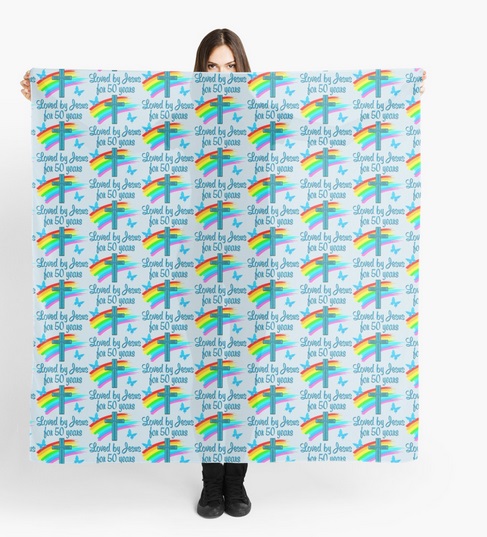 This scarf is going to be a pretty present, just like the lady of your dreams. The design of the scarf contains a cross and the print reads 'Loved by Jesus For 50 Years'.
It also has rainbow splashes of various colors make the scarf look attractive and meaningful as well. Any woman who gets this as a gift is sure to feel special and will appreciate your thought behind it.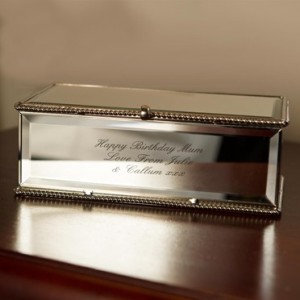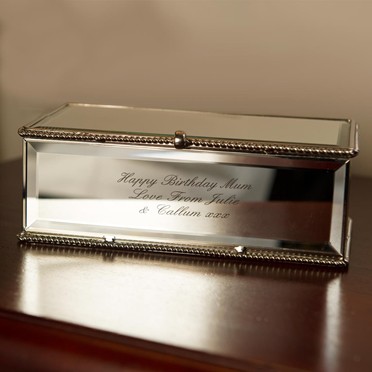 This personalized mirror jewelery box is a delicate item. It has multiple mirrors around its sides. You can also personalize this box with a message of your choice, and there is no way that she is putting the box down once she gets it as a gift.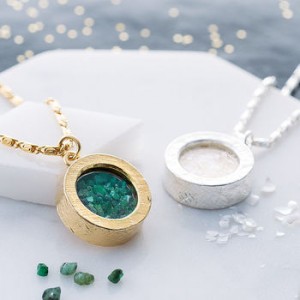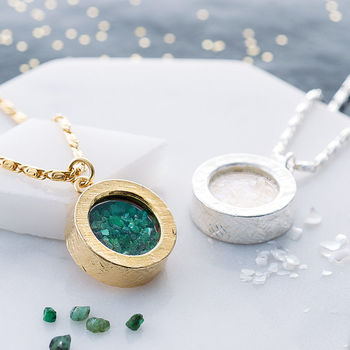 This will remind her of her own beauty. This birthstone necklace is made of the birthstone of your loved one. A handmade necklace, the birthstone hangs in a glass casing through a delicate chain.
The gift can also contain a personalized message for her to know how much she means to you, and how important her 50th birthday is to you.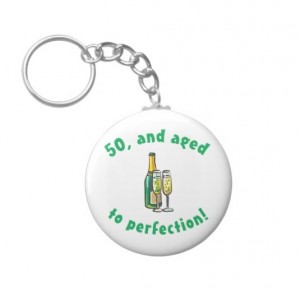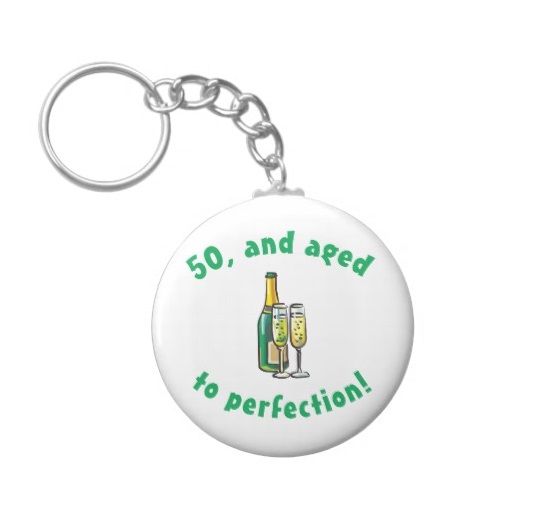 This basic round button keychain is a fun and funky gift with a message '50 and aged to perfection'. The key chain is cute and simple at the same time, basically a thing that will be liked by all.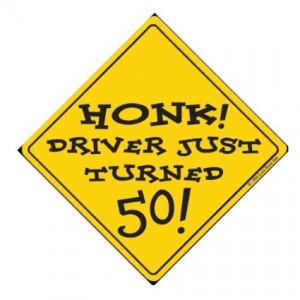 'Honk! Driver Just Turned 50' – A fun magnetic sign for her to signify the many changes that come with turning 50 years old. If she can take a good joke, and feel happy about it, then gift her this magnetic sign, and don't miss the laughter.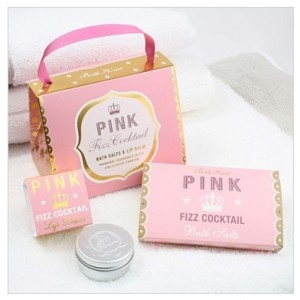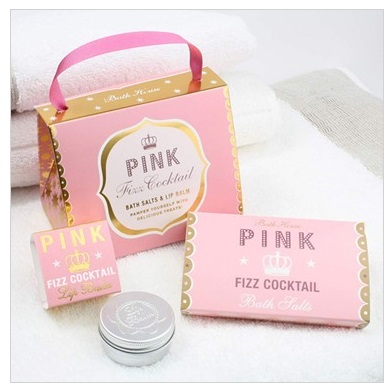 Gift her these bathroom gifts that contains bath salts and lip balm. A little indulgence in luxury is always liked by all women, and she is sure to fall in love with the sweet fragrance of these salts that will make her feel as gorgeous as she is.

A nostalgic 50th birthday gift for her, this contains a 24-page trivia booklet along with a humor book and some retro candy. As she will go through the contents of the basket, they will take her on a trip down the memory lane of the fifty years gone by.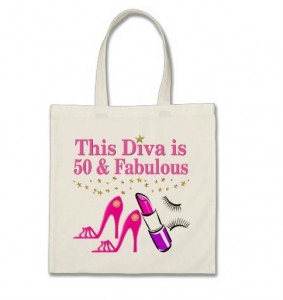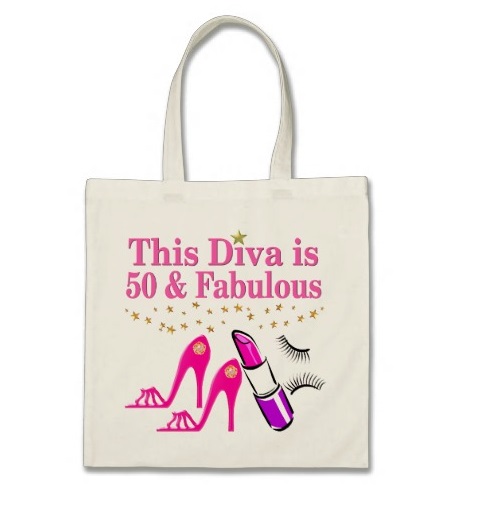 Bags are always a hit with the women. This tote bag mentions 'This Diva Is 50 And Fabulous'. By the time she turns 50, she will be embracing her age and looking forward to the next phase of her life, so this gift becomes just the best 50th birthday gift for her.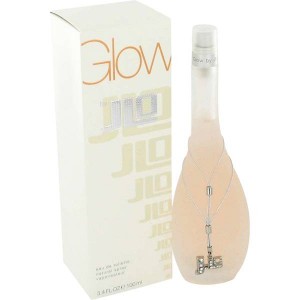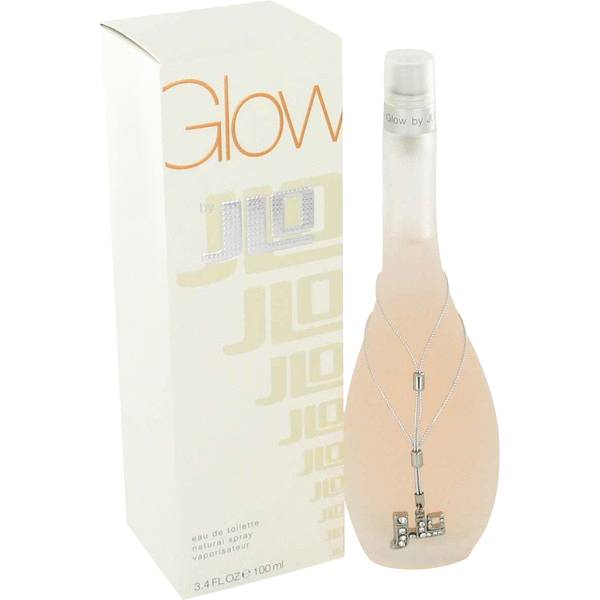 A good perfume is something that no woman can resist. 'Glow' by Jennifer Lopez for Women has the perfect woman-like fragrance and is packed in a pink bottle that even looks attractive. A safe gift on her 50th birthday if she is choosy with her purchases.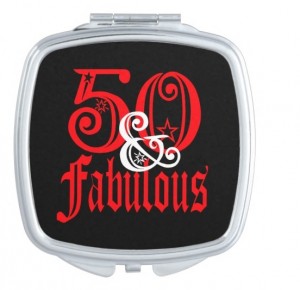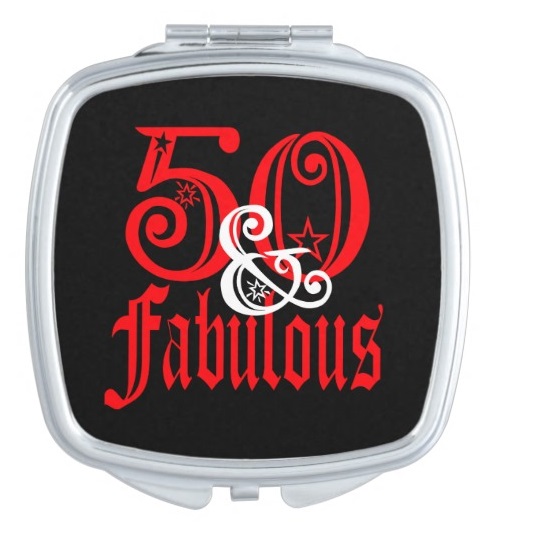 A compact mirror to signify the 50 important years of her life. It is a gift that is useful and thoughtful at the same time, and will surely be liked by her. You could also personalize it with her photo or text of your choice.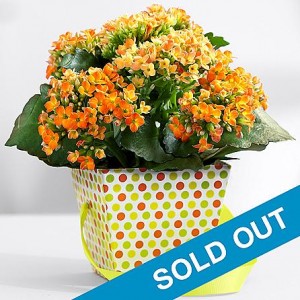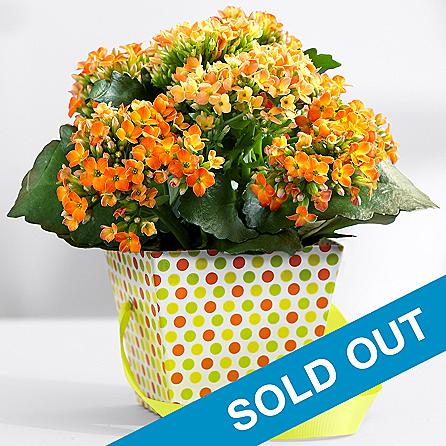 Gift her this plant for her to nurture it and look after it. A plant always signifies life, and so unlike other material gifts, this one will stay with her forever, and be a reminiscence of her 50 years of life.

Copper is known to be good for health and also auspicious from ancient times, so what would be best to gift her than to gift her an exclusive drinking mug made of Moscow mule copper.
The ethnic work and the shine of the metal would itself make her 50th birthday so special. It comes in a set of two and is the best drinking mug for different cocktails and mocktails.

Tea is known to be the energy drink and it keeps us active, so on the 50th year gift her the teabagger and infuser which would make her mornings fresh and fit. Made out of 100% food-based silicon which is not harmful to health.
It helps to hold the tea leaves safely without letting them fall and gives one hot cup of brewed infused tea.

So she is 50 now is the time for her to party, so make her ones much better and fun with the new age fifty-licious beverage cooler jar. The classic print on the outside wall makes it much attractive.
And made out of neoprene material it keeps the drink cold for hours, this would add glamour and chilled drink together for her parties.

 The stainless steel classy ying yang expandable bangle bracelet is one such gift which would surely bring a broad smile on her face with the stylish bracelet dangling on her wrist.
Made out of zinc alloy which is fully eco-friendly this bracelet is really going to dazzle her wrist and always make you a sweet and fresh memory in her heart and smile.

Memories are known to be the most precious and priceless assets, so when she would be celebrating her golden jubilee year why not gift something which would keep all her memories and experiences safe with her and her family.
The top shelf memory wish jar is one such item which would surely be the best one for her. It comes with a total of 100 wish tickets for penning down the memories and wishes, a special pen with a rewritable twine which can be hung with a plaque and the best attraction is the decorative lid which gives a meaning to the whole jar.


Photographs are the culmination of beautiful moments safe in a print, so when you can have all the moments in one place that would be best. So on her 50th birthday gift her the unique navy vintage leather photo album so safely ensure all the memories.
There is a total of 60 pages and on each page two photographs can be preserved. So now it would be the best memory saved for her with her family and friends. The lovely folding leather covers up with a knot is the best to go with.

This 10 oz wine tumbler is the best and new age gift for 50th birthday, which will surely give a smile on her face. The wine tumbler has a marker of fabulous fifty with a cute red sparkling heart on it.
It fits all the cup holders, and the special feature is that although it has a tight lid, there is a small sipping hole on the lid which would help in drinking the wine with closed lid.

A fresh bath with the exotic natural elements, what can be the best start of a day than this. So make her 50th year special by gifting her the new bath and body wash spa gift set basket.
The basket has a bubble bath, a shower gel, a body lotion, bath salt, orange flavor fizzer which has vitamin E and shea butter for softening of the skin.
It can be carried easily and the products are all 100% natural. Make her each day fresh and special and bring her youth back with this amazing basket of body goodies and splashes.

Night lamps are the best gifts as they not only lighten the room with their soft light but also add a touch of style to the room. And making her 50th year full of colors, the USlinky 3D per cat kitty LED tor night light would be perfect for the room.
It comes with USB cable, 3AA batteries and it also changes to seven different colors. So now not only she but even the kids in the house would love sleeping in her room.

Celebrations seem no boundaries and drinking is always a part of it. So now make her coming 50 years more fascinating with the personalized 5 pc whiskey decanter set.
It comes with 4 small drink shot glasses of fine quality and you can personalize her name with the alphabet and this would always cherish you in her memories.
It would also add some sparkle to the dinner table when served with drinks. The classic look would surely freshen up the retro period for all the guests served with it.

Make her feel like a diva on her special day with this smart and dashing Dulcet Downtown white satin 50 and fabulous birthday sash to go with her attire. The golden alphabets on it would bring the spark of youth back to her life making her memories rise again.
It also comes with a special golden pin which would make the sash more gorgeous to wear on any of her special dresses.

The amazing soft cotton silk finish BBQ apron would be the special gift for her on her 50th year. As food has always been the strength of women and when she cooks fabulous meals for the family why not give her a smile by this pink shade protection to her clothes from food grease. It has pockets and is usable for baking, grilling and even outdoor cooking purposes.

With family, you can easily spend an entire day just chatting and catching yop to old times. So on her 50th year, she can do the same with the north star happy salmon card game, playing with her family.
There are a total of 75 cards, with a rule book and a happy salmon ouch to collect the cards. This fun card game would fix the family together not only on holidays but she can even carry them for her trips of meeting other friends and even picnics.

Picnics are always the favorite of all ages, so why not give her a special surprise picnic on her 50th birthday and the gift would be the Ashby picnic basket set which would be her best asset for the future picnics too.
It comes with bottle opener, chiller bag, porcelain plates, stainless steel cutlery, stainless steel mugs, flask, and many other picnic items for two people. So now she can even have a small outdoor picnics with her best friend during the summer and winters too.
The special feature is that it also has the waterproof picnic sheet and a blanket holder, so she can enjoy the lovely evening with her partner and also friends. As age is never a bar to enjoy such lovely picnics.

At 50 bring her back the humor as that would always keep her youthful and the best way would be to gift the tipsy funny wine glass with a funny quotation on it. It says get tipsy, relax and de-stress, and what else would bring that smile on her face now.
This crystal clear stemware glass is dishwasher safe and not only wine but she can also have other drinks in it with the touch of style in it. So now just make it more special for her with this new age yet funny clear wine glass.

She has been with you for so many years and now on her birthday why not make her feel special and express your love through some epic notes and poems of the world's great literates.
The 50 ways to say I love you is a book which has all the loving and inspiring and full of romantic words from the authors around the world namely, like Picasso, Shakespeare, Emerson and so many who have redefined love in a new and epic way.
It is surely going to reconnect you with your own feelings and touch her soul with these profound emotions wrapped and penned in these magical words of the book.
It also comes with lovely quotations and colorful picture to go with each write-ups. This would surely make her cherish each moment and remind her of the companionship for so many years.

35. A Hobby Class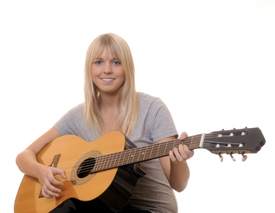 If she has been looking for a hobby class for a long time or has been discussing about pursuing a particular interest with you, then there will be no better 50th birthday present for her than giving her a trial class of that hobby as a gift.
Since it is a trial class, you do not invest without her consent, and yet fulfill one of her desires.

36. The Perfect Vacation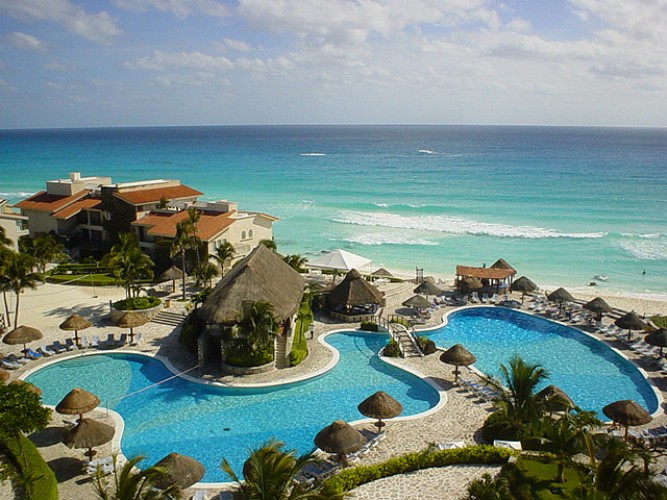 If it has been a long time since you took a vacation or if she has been talking about a dream destination for a long time, then this is the perfect time to gift her a getaway to that location, and celebrate her 50th birthday in style.

Women love their gifts if they are packed and presented perfectly, and so if you have picked up any of the ideas from the above mentioned list, make sure you add a bunch of roses and chocolates to it, to make it the best 50th birthday gift for her.