Last updated on June 3rd, 2022 at 11:07 pm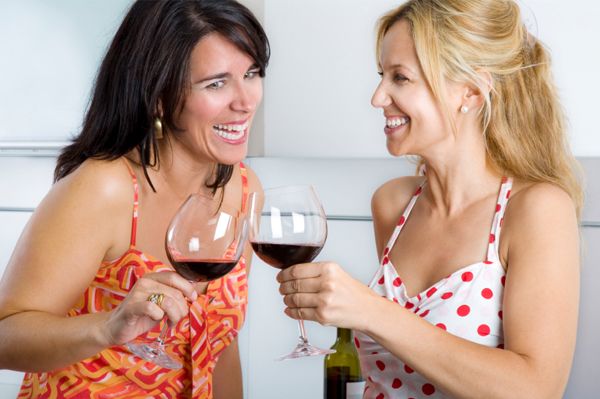 A few months back I have written an article on very general 40th birthday party ideas, today I am continuing that post and focusing more on 40th birthday party ideas for women only.
So if you are in the same queue to find some awesome 40th birthday ideas for women, then you are certainly at the very right place because here I will share with you some of the awesome ideas from a theme, games to different interesting activities for the party.
So all the woman out there don't be so lazy butt on your 40th birthday. It's a very special moment you can celebrate in numerous ways. What can be awesome than completing forty years of life?
The fabulous forty, or the naughty forty is always the age to start a new way of living life like a queen. So how you are going to plan your 40th birthday or rather plan for your best friend's 40th birthday although seems to be tough but can be adventurous and exciting, a blend of both.
Forty is the new age's twenty so actually, women start living in forty, so this 40th birthday make it special with your friends or if you want to plan then there would be many creative ways to make a 40th birthday party happening and adventurous.
It seems I am more excited than you are, for planning your birthday, LOL. Yes, i really love planning parties for people. Today is your turn, here I would love to give you some ideas for the 40th birthday celebration for a woman which could help you plan out your party in some of the most awesome ways.
7 Party ideas for women who is turning forty
Below I have written 7 ideas to celebrate the 40th birthday for her for. These are games, themes, and different other activities ideas.
1. Forty & fabulous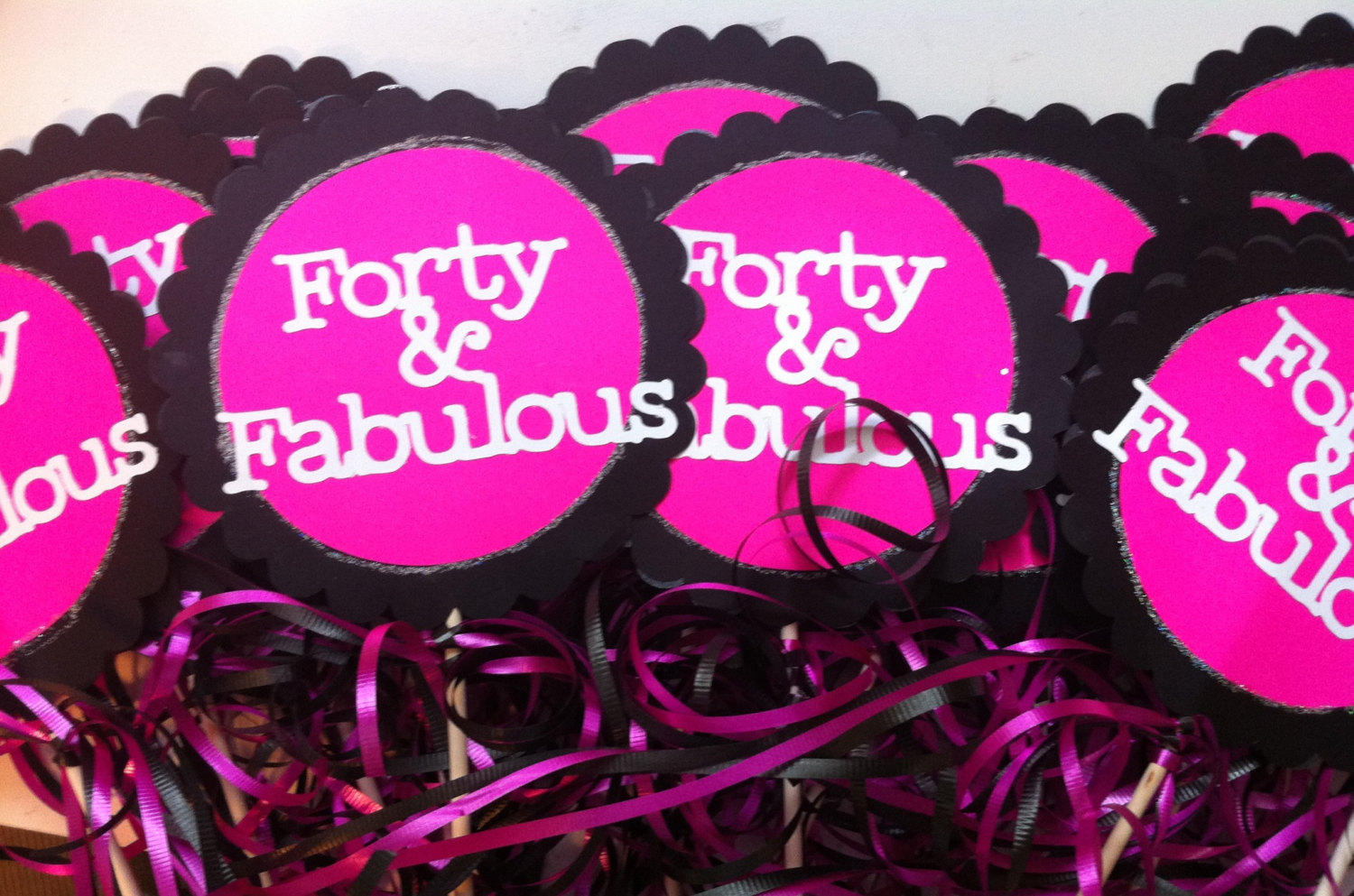 Life is beautiful when you have reasons to celebrate it. So do you have any reason to celebrate your 40th birthday? If you're forty years of life till now was fine, fun, fierce and indeed fabulous, then you seriously got a reason to celebrate this one.
So as the life till now so as the theme, I would like to suggest you. What can be more rocking than celebrating your  40th birthday with a theme that resonates your past forty years? The name of the theme is "forty and fabulous".
The concept of the theme is to celebrate these 40 years of life with joy, carefree and proud. The decorations of the theme are very vibrant and colorful as you can see in the picture.
Make this party the most fabulous in all ways you can. Plan out some booze, have music to rock the party, play games, dance and celebrate the occasion.
2. Glamor party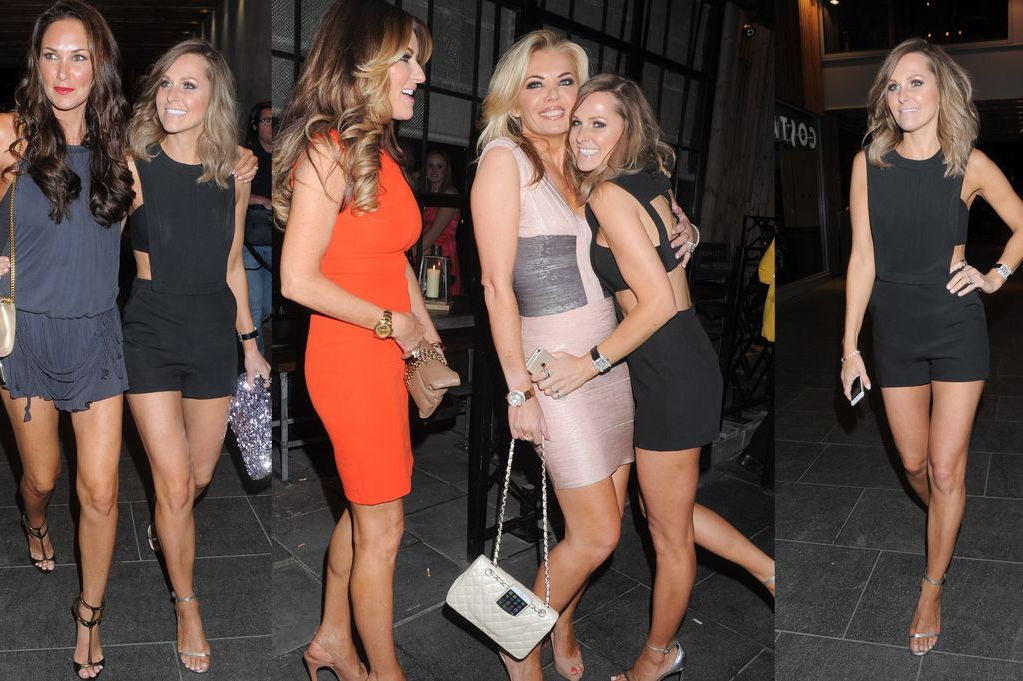 Don't be so dull on your birthday. I generally find people crossing 40 are so dull in life that makes me feel old too, LOL. This should not be your case, ladies.
Make your party fun and interesting by adding some glamorous 40th birthday party theme and element to it or create your own inspired glamor theme. The idea is to make it feel like an old school party and women should look like young girls.
You can dress up like celebrities, turn the venue into like a glamorous place with funky lights and decorations. Ask your friends to dress up more glamorously.
3. Liar the game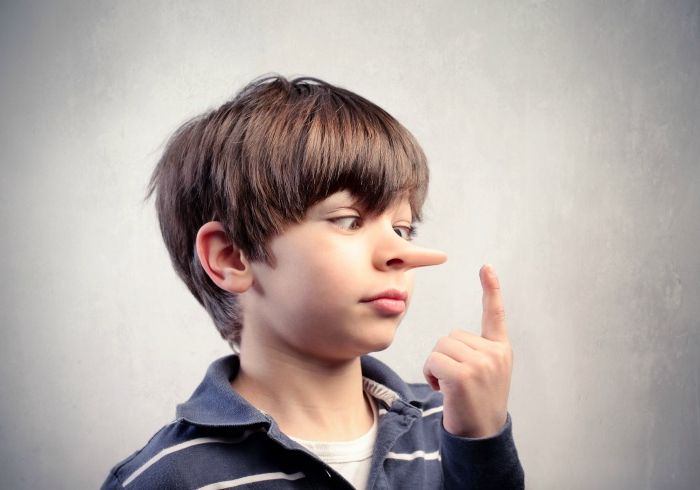 It is one of a game, adult people love to play. But I have learned this game when I was in my acting theater. I love this game and I would like to share about it but with a twist from the old rituals.
For this game, you need a good number of guests to participate. It can be played in groups or single participants. Let suppose you have a good number of guests at your party then how you can play this game. Divide the guests into equal groups, that means each group will have equal no. of participants.
The game is basically based on lying and not getting caught. So let me tell you how it is played. Now after the participants is divided into groups. Each group will come on stage or in front and each member of the group will tell a story.
Let suppose there are 3 members in the group then 2 have to tell 2 different true stories and one has to lie. Rest of the guests will be the audience and judge who is lying. If the group gets caught from a majority of an audience then they are out and the one who doesn't get caught wins the game.
I want to give this game a twist to make it more fun. In spite of telling any random story. Tell the stories based on or related to the birthday person.
4. Memory down the lane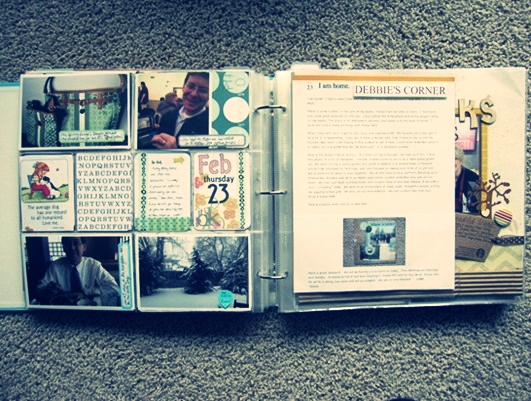 Your forty years of life may be what so ever but few people in your life remain the same and they are most probably the one you are inviting for the party, the guest. So this activity is centered around your guests.
What you have to do is at the beginning of the party or end of it, you have to ask guests to write some of the best moment of their life they have shared with you in a scrapbook.
I know it is kind of mean to ask your guests to write about you but believe me this is the best thing you can do to make your rest of the life exciting.
So make a separate page in name of each guest that means on each page you have to write the name of the guest under which that particular the guest can write about his/her experiences of life with you. Believe me, this is the best gift you can present yourself.
Remember at the beginning I said you need to find the reasons to be joyful and exciting. This scrapbook will be your biggest reason to make your every day and years be more exciting.
In return of this, you can give a speech on those priceless moments with you have experienced and shared with them.
5. The 40th Birthday Game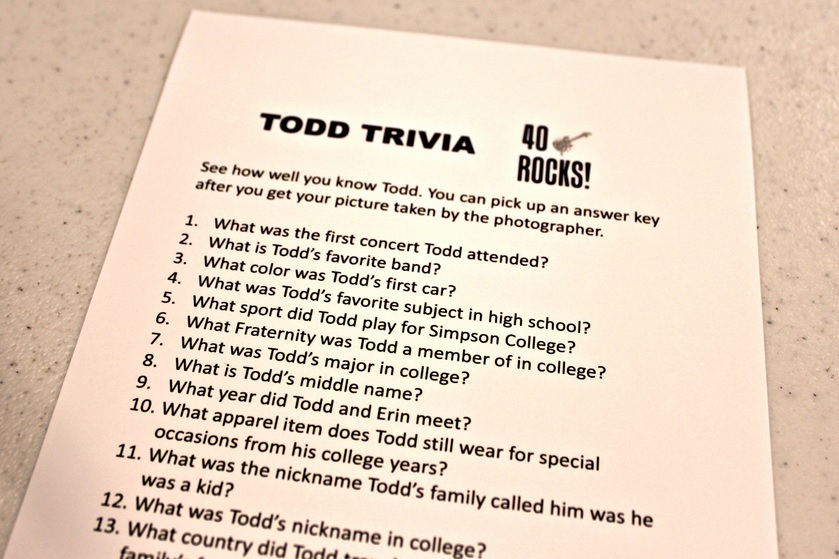 Games make any party interesting and fun, but you should know which one suits the best. Here is one of the best and suitable game you can buy for your 40th birthday. It's a very interesting and unique game you would like to have for your birthday party.
It is named as "the 40th birthday game", it is a game of cards. It is a dedicated game for people who are turning forty. This game consists of 80 trivia cards with 180 questions. These questions are perfectly based on being forty. You can find it on Amazon.
6. Birthday balloons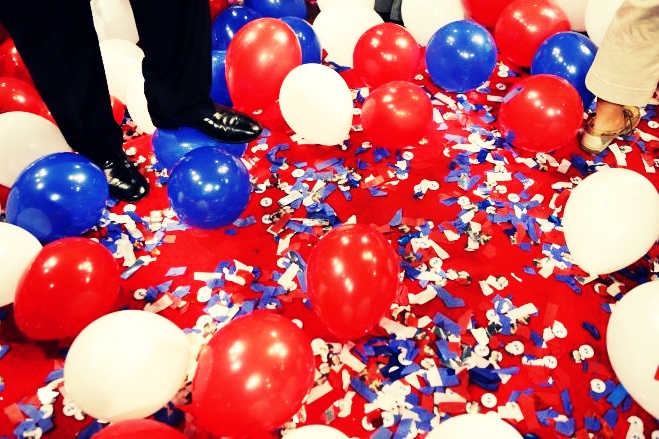 It is really a fun game that will make you go kid again, I know that you must have got it from the title itself "birthday balloon". Yes, it is a very interesting game that you would love to have in your party. For this, you need a lot of balloons.
If you have equal or more than 20 guests, then this game is perfect to be played.  Divide the number of guests into equal no. of groups, preferably 5 per group. Each team will get 40 or so balloons.
The game is that these groups have to pop their all balloons that mean each team will come and pop out their all balloons. The one who does this in the shortest time will win the game. When the game is ON, you can play some music to make it more fun.
If you have a very short slot for games then you can even cut down the time to sixty seconds that means each team will be given a time of 60 seconds to pop out balloons as much as they can.
7. A cruise holiday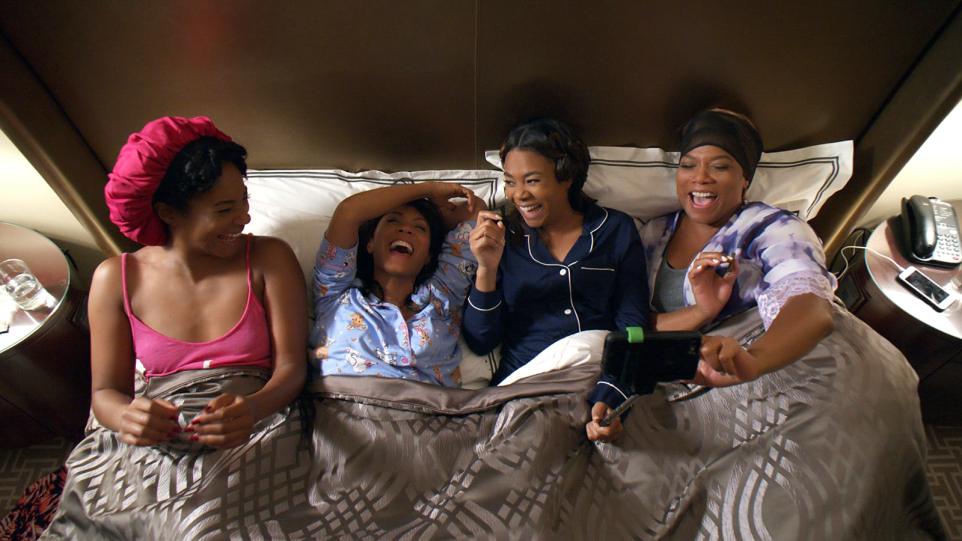 Women are always busy taking care of both their families at home and balancing with their career, so when she is turning 40 then it is the time to give her a break or rather a fabulous birthday treat and the best way is to plan out for her and her friends a cruise holiday during her birthday. There are now many luxury cruises around the world, which may seem to be expensive but you would get good deals.
There are many deals which your travel agent would have if you can get it beforehand. See for a cruise which would be safe for the women to travel alone. Also, there should be some adventurous things which they can enjoy aboard.
It would be best to plan out a fabulous cruise holiday with the close friends for a few days, making each moment special sharing it with the gal gang.
Best would contact a travel agent in advance of the birthdate so that everything is arranged beforehand. And those few days the birthday lady should not be disturbed as it would be her me time with her best friends.
8. Outdoor fiesta party

At forty women are always busy with their small kids, so another way to enjoy their own birthday is to have an outdoor fiesta party in the open. Here they can even have their children with them, not only enjoying themselves but the kids too can be a part of their mother's 40th birthday celebrations.
The theme can be of the yesteryears when she was a teenager herself, so that way she would relive her teenage with her friends, the food the dress code all can be arranged according to that time.
The food should be according to the time or era which would be reflecting the birthday lady's teenage, like the rocking 80's. With the female fun games, some kids game can also be arranged so that the children are busy in them and the ladies can have their own me time.
The party can be made much colorful bringing the teenage days alive. You can choose a particular theme which the birthday lady is fond of like a color. Also one could have the dress code of the 80's implemented that would actually take them back in time.
Some balloons, the décor, the ribbons on the trees around, even the birthday cake can have the theme of those yesteryears, just make it in such a way that the birthday lady can go back in time and cherish the whole memory.
9. Going for a wine tasting trip
It is said that women know the best way to reach the man's heart through their cooking, in the same manner as they rule the kitchen their taste buds are also highly strong.
So why not go for a wine tasting party this 40th birthday with the chosen gal gang who know and understand much about wine. There are many vineyards around the countryside where you can visit with your gang and spend the whole day tasting wine and even have good food.
This is quite an elegant way of celebrating the 40th birthday, as wine tasting is known to be a classy affair. So the touch of class and the taste of wine would create a magic on the birthday making it much memorable for the lady. Also, arrange for a lovely car which would take them to the vineyard. The feel should be of a queen with her boas.
Many of the vineyards would also agree to arrange a small picnic party among the vineyards, so if you are planning for the 40th birthday of any of your gal friends or your wife, or the birthday lady wants to do something for herself, this would be a good idea of spending a fabulous birthday at 40.
10. A retro cocktail and karaoke party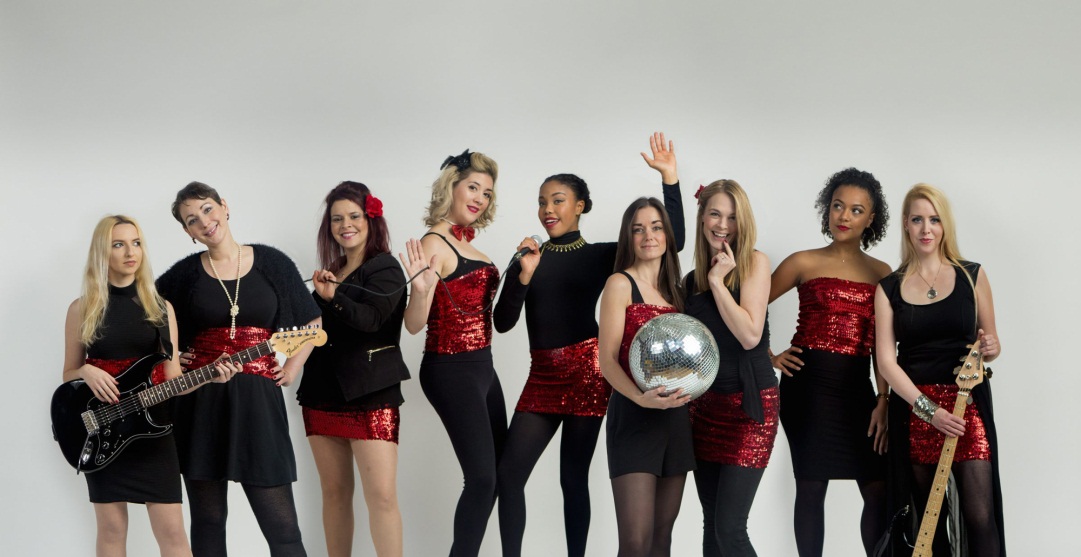 The new age way of having a musical birthday is to go for a karaoke night. So this 40th birthday have a blast with grooving on the retro beats, and to top, it up adding the flavor of karaoke.
So here's a chance to test your singing capabilities at your second innings and grove with the music whole night accompanied with food and awesome cocktails. The party can be planed quite well, there should a DJ, one person would be responsible for the bar creating amazing cocktails.
Grooving is the best way for women at 40 to be fit, and it is a known fact that dancing is one of the favorite things for women to do be it their twenties or the 40's. choose the songs which are her favorite as that would make her happier when she is singing and dancing on the tunes.
Someone should be responsible for the food counter and with the karaoke system the ladies would have their blast singing on the retro tunes and dancing in their toes. After taking care of the family this night of their 40th birthday would be the best gift which can be gifted to the birthday lady.
Also, do arrange for some prizes on the karaoke face-off among the group as it would give that extra kick to their enthusiasm. Competing is one of the favorite pastimes of women and at forty be it a karaoke they would love to win and compete even with their best friends.
11. A fashion show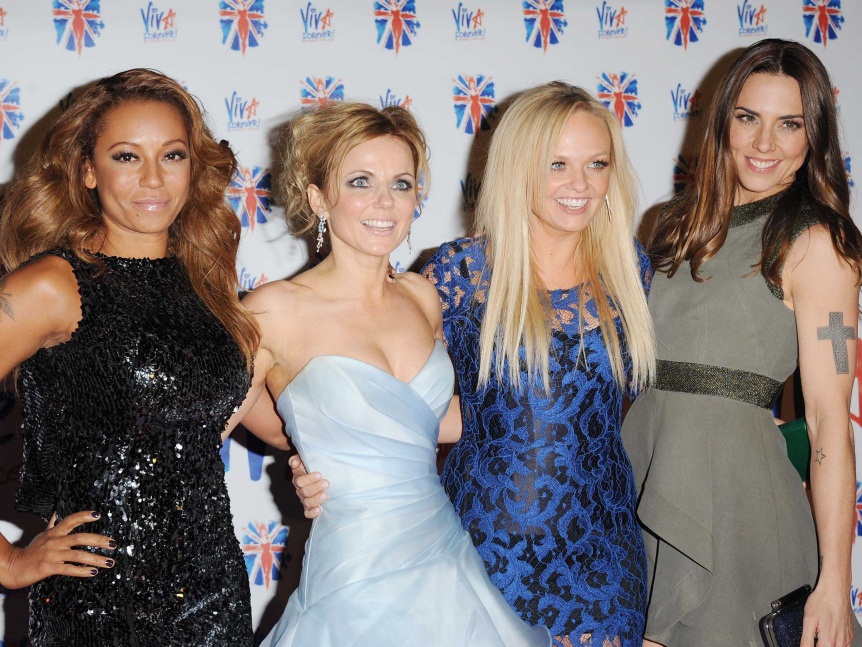 At 40 too women maintain their elegance and grace quite perfectly so another way to plan out for the 40th birthday would be to arrange for a fashion fiesta for the ladies, with some food and drinks.
Fashion is the style statement for every woman at any age, and choosing the right clothing and theme for the show should be fully given to their freedom.
Let the birthday lady choose the theme she wants on her 40th birthday, you have to just arrange everything accordingly so that the show is a full hit and do see that the tunes on which they walk the ramps should be funky and with beats.
You can even arrange for some prizes for the beauties who win the show. The judges can be the kids as they would never be partial in choosing the winner, as husbands can sometimes become very choosy out of love. This would be a good way to encourage and celebrate their beauty and elegance.
12. A movie night in your garden with family
How about celebrating your 40th birthday with your family in your own courtyard watching good movies whole night with a fabulous dinner cooked by your hubby and assisted by your kids.
Choose movies which you had seen with the partner years back and also some family movies, this way you would not only enjoy the whole time with the family but would also be able to relive those moments with those movie scenes and songs.
This would be the best way to not only celebrate your birthday but also to have a family time together. Today in this hustle bustle of life there is no time left to spend with your family, so this way you would not only be having a good birthday but can also rejuvenate those memorable times when you actually had much more time for the family.
You can make a small list of movies you want to watch and let your husband and kids plan on the food department as it would be sure that they would want to give you the best in your birthday. This is one of the best 40th birthday ideas for her.
13. Have a gala time at the casino
40 is the time to spend as you have been working hard to make money and also you can get loads from your spouse. So the best way to spend on your 40th birthday would be to go for a casino party with few of your selected gals, who love playing with cards and are adventurous.
Casinos are now open for all with not only the gambling games but also good music and food to taste. So having a birthday party there would be a terrific 40th birthday celebration idea for her and surely it is going to be a memorable time for the gang.
See that the birthday lady has enough cash so that she can spend on the different card games in the casino and also win to her heart's content. This one day it should be all for her and her friends, making it eternally memorable.
It would be a double bonanza, with celebrations you all would be making some good cash too, which later can be used for some shopping too. So having a casino party is the creative yet fabulous way of enjoying your lavish 40th birthday surrounded my money and fun in one blend.
14. Have a travel plan to an exotic place
Another way of celebrating the 40th birthday would be to plan for visiting an exotic and expensive place. Why not near a beach, with a five-star accommodation with spas and nature to visit along.
Girls at any age would be fascinated to be on the beach, and at forty they all tend to be a bit naughty. So an exotic holiday on a beach resort would be a good way of celebrating the 40th birthday.
And the cherry on the top would be having a spa facility in the hotel so that they can relax and rejuvenate themselves from their daily chores. See that they get the best deals and those three-four days the whole gang should be having the best time of their lives.
Do plan out in advance with the travel agent so that good deals can be grabbed saving some pocket crunch too. Get the bookings and when you hand it in her palms that shine in her eyes seeing the reservations would make your day and pay off your efforts.
While booking for the hotel or resort do keep in mind the safety of the gang as they should be safe and happy just being themselves without any botherations.
15. A bowling alley party for the ladies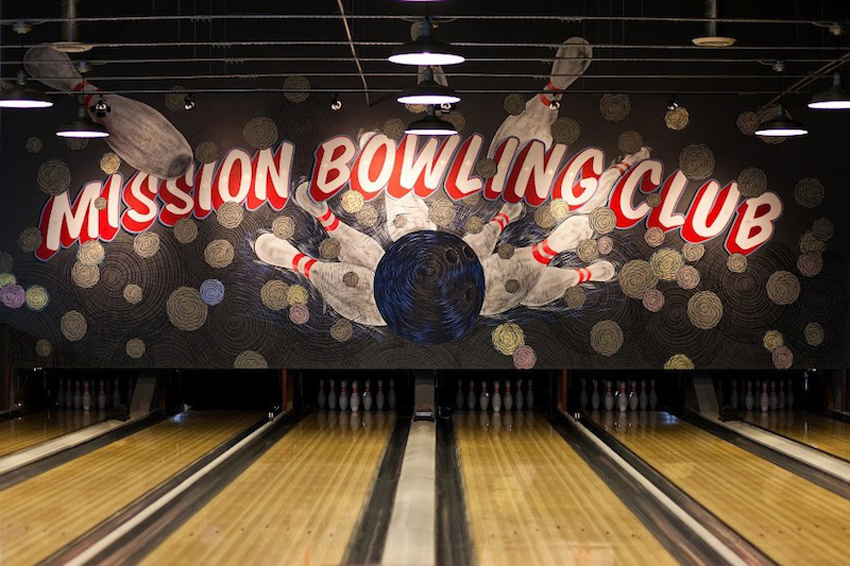 Another fun way to celebrate the 40th birthday is to arrange for a bowling alley party. As women today love outdoor games and bowling is one of their favorites, as it always reminds them of your youth.
So why not again take them back to their college days of arranging a party at the bowling alley, with some fabulous competitions arranged, with having two small groups and also some winning prizes.
Now day's bowling alleys have small snacks counters providing tasty food, so after the bowling session, the ladies can have mouthwatering food ending their celebrations in a gala way.
That part can be arranged in advance. Do choose light snacks so that if needed in between games they can have a bite and drink a bit to gain more energy with fun. Some advance and the managers would see that your gal at 40 would get the best time of her life with her gang.
If needed the husbands can also join the group in that way the game would be more adventurous and fun. What else men versus women, another way to celebrate the day, a healthy competition or match can be arranged so that both the winning and the losing team are happy at the end of the day.
Relevant Articles
Heart Winning Birthday Gift Ideas For Wife
These were few 40th birthday party ideas for women. I hope some of these ideas are suitable for your preferences. So which one you find the most appealing. Share with us your thoughts and if you need any assistance for planning your party, then just email me.