Last updated on July 26th, 2022 at 04:36 am
25th birthday is one of the special birthdays in one's life. Everyone wants to celebrate their birthday like there is no tomorrow. In fact, there are people who want to celebrate their birthday with their0 family and close friends just like a normal day.
Both boys and girls have a different perspective for celebrating the birthday. Some like to party with everyone while some like to to be lazy and enjoy their day. There is a list of 25th birthday party ideas mentioned below. You can check and pick up if you like the theme or the party ideas.
One can mix and match if you like one's theme and another's party decoration. 25th birthday is the silver jubilee for both boy and girl. A person can celebrate it the way they want to.
Some people do not take 25th birthday so easy, it is a milestone that the person has achieved from many years. You going to hit a half way from 50 can be a roller coaster ride in an emotional way.
While some want to celebrate it but with not many people only the close people and family members to make it memorable for life. 25th is the age where you have not achieved much in your life but you have friends and family who love you the most.
You are now matured enough to make new friends, know who is real and feels happy for you and many other things. At 25, life is not that easy what it thinks.
One needs to start with a career and some want to get married at this age. It is a party of life and one needs to continue the routine. But it is also important to enjoy at times and have fun. So let's plan 25th birthday party ideas for him/her.
Let's make it more memorable for everyone and especially for the birthday boy/girl and her family members also. Below is the list of 25th birthday party ideas.
1. Host a film screening
This party idea can work for both girls and boys. Who does not like to watch a movie? Rent you a small movie theatre nearby and call everyone who is close to you. Like all the family members, friends, a co-worker for the movie screening. You can ask them to play one of your favorite movies and make it watch to everyone.
It will be fun and something unique party idea for 25th birthday. You can ask them to prepare popcorns, some snacks, some sweets, and cold drinks. This can be a great party idea to start your 25th birthday celebrations.
2. Host a casino night at home
Do you like playing cards at home? Have you tried playing cards with money? Then you can plan a casino night at home for your 25th birthday celebrations. You can give handwritten invitations which have a little drawing in it to make it look more unique.
The start of the 25th birthday has to amazing. You can make fake money and play the game. All your family and friends can be a part of this party idea to make it more interesting. You can also add some light music to give you the vibe of the real casino.
3. Host a mixology party
25th birthday is already a legal term to have drinks and mocktails. One can book a small club and invite his/her family and friends for the 25th birthday celebrations. You can also hire a professional mixologist to make drinks for everyone. But who is a mixologist? The person who is well trained in making drinks.
They are professionally trained for it. This will be fun for everyone and everyone can try new drinks according to the taste they like. This can also take place in the house. You only have to decorate the house like a club and make it look like one. It can be a get-together also for everyone.
4. A family get-together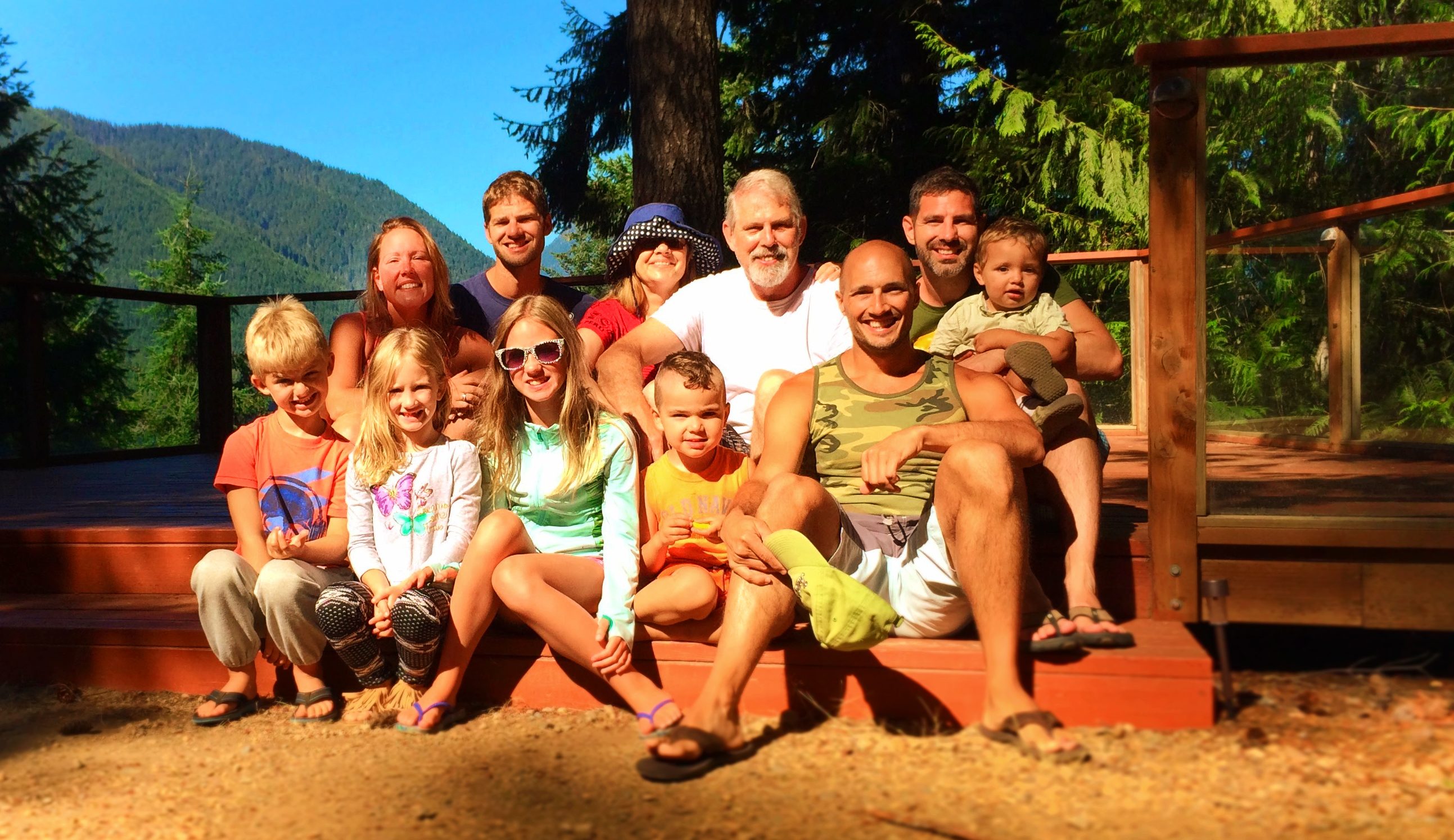 A family friends get-together can be the idea for 25th birthday celebrations. The get-together can take place anywhere at home or somewhere outside. You can go for the picnic like good old days where our parents used to take us outside.
But this time you can plan an outing for them. It will be fun for everyone and all can enjoy together. You can order for food and carry it with you to the picnic. This idea can help her 25th birthday celebrations to enjoy with both family and friends.
5. Host a '70s disco party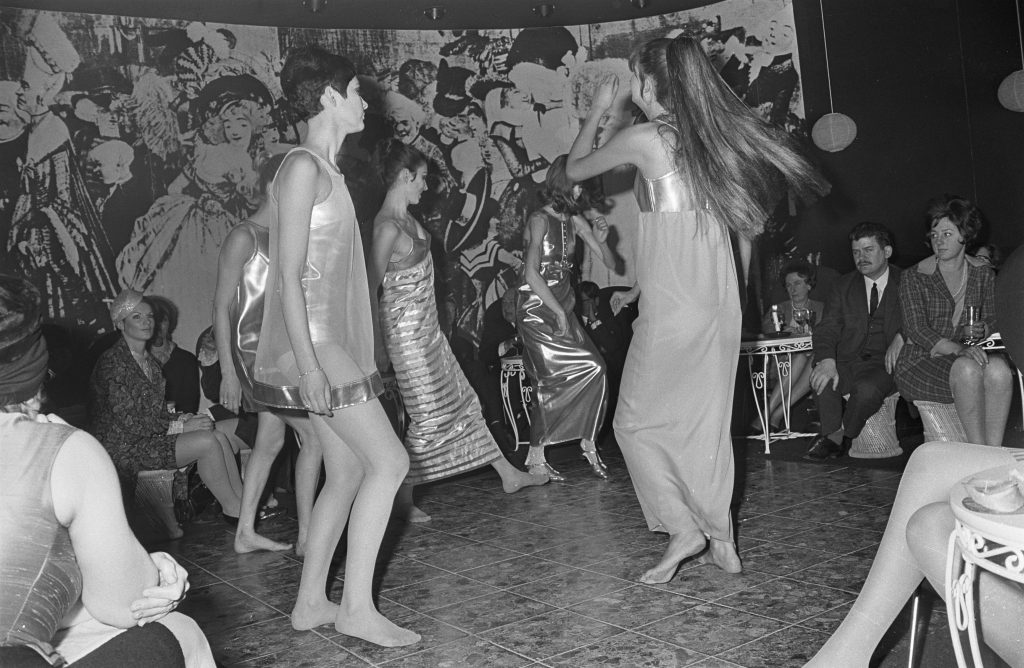 Let's roll your 25th birthday celebration with the '70s disco party theme. You can also plan this at home by decorating it like one and also book a small place nearby and invite everyone. Birthdays should make you feel like pampered and happy.
It should always be celebrated with the people who make you happy and loved as your family and friends do. This '70s disco party will also have a dress code according to the theme. Everyone can rock and roll in the party and enjoy to the fullest.
6. Surprise Birthday Party
One can plan a surprise according to the person. This party is especially for those adults who don't have many friends and only have a family. This can be planned by the parent and surprise the child by decorating the house. Then later, take her/him out for shopping and end the day with the dinner outside.
Spending time with your family is really fun and you can remember good old days. It can also be planned who have a lot of friends and family to celebrate a birthday. As 25th birthday party is what a person is excited for. A surprise on your birthday is the best thing ever.
7. live band
A very common idea for any 25th birthday party ideas is really a live band many parties have a live band in an effort to spice up the party.  If your live band is not a option a DJ is yet another popular 2th birthday celebration idea in an effort to result in the party come to life. Make certain to become creative when you're groing through 25th birthday party idea  plans and make certain to request for suggestions from  family and buddies
.
25th birthday Party Ideas For her
8. Cook the night away
Does your girl love cooking? You can call her friends at home and plan for cooking. You can make her cook her favorite dish and make everyone eat it. They can all have competitions and food later on. This is one of the best kick-starts to the 25th birthday party idea for her. It will be fun for her as well. The girls can also stay over for the night and have fun.
9. Have a cake swap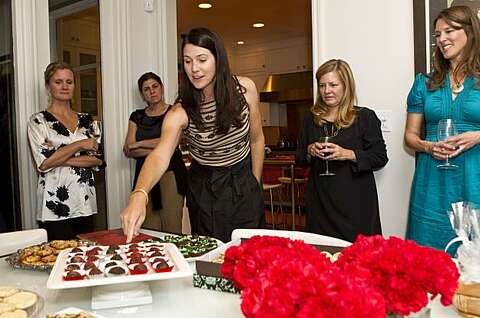 25th birthday will be incomplete without 25 birthday cakes. You can also have a theme named cake swap. You have to invite people to your birthday. They will get each cake for you. Let's know who out of all know the best about you. It is your 25th birthday and the people present there will be your close ones only.
Then the play a quiz about you and in the end the person who knows the birthday girl the best will get a prize. Or the cake swap will be like the birthday girl has to decide the who bought which cake. This can happen visa-versa.
10. Host a pampering party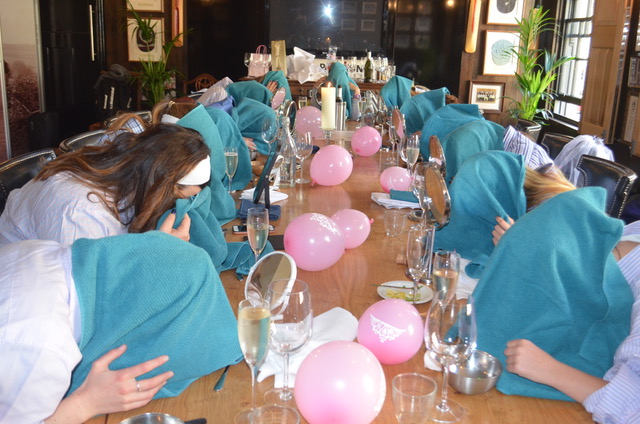 25th birthday decorations may include pampering things like a facial mask, spa, and many other things. One can pamper herself any day when she wants to. The birthday girl can also host a pampering party in her house or book a hotel room for it.
Now she earns the money, she can plan it according to her how to celebrate a birthday? She is matured enough and takes her own decisions. Or one can book the salon and take all her friends along with her and everyone will get pampered. This is one of the perfect 25th birthday celebration ideas for her.
11. Have a wine and cheese night
Mostly woman likes wine and cheese combinations. All the girl gang can plan and surprise the birthday girl on her 25th birthday party ideas. You will also require a theme for her 25th birthday party. You can have a black and pink theme. It can be done at home also and also planned outside. It is fun when you have all the loved people around you.
The decorations can also include balloons, pink straps and a black ball in the middle. The decoration should look like a 25th birthday party celebrations for her. You can have her favorite wine along with the cheese and watch a movie or just sit and laze around.
12. Play hostess at your favorite store
This can be really fun for a 25th birthday party idea to celebrate it in the store itself. It is still a dream for many people to celebrate at her favorite store. Half-completed milestone at least deserves these celebrations. Nowadays, some stores allow you to party at the store by everyone have to buy something from the store. And it is quite obvious that everyone will.
This will try to make her happy and will remember her 25th birthday celebration and tell everyone about it. If the birthday gift is make-up junk, she will like to celebrate her birthday in a makeup store like Sephora, Mac, and many other shops. So plan a 25th birthday party ideas for her and make everyone have the talk in the town about your party ideas.
13. Pool Party
Who does not like to have a grand celebration for the 25th birthday party? A pool party can be one of the ideas for the 25th birthday party celebrations for her. You can call all her friends and make a surprise on her birthday by telling some other plan and by taking her somewhere else. A pool party in summers is what a person may be looking for.
The pool party can be a themed party like Coachella-themed bash. Coachella party is the music festival where people come to listen to good music and for the sense of fashion. A pool party can turn into a theme party also with loud music and all the fun a that the birthday girl wants for the day.
14. Use a letter as your theme

A unique party idea for the 25th birthday girl. Some boys are shy and want to celebrate the birthday with his loved ones like family and friends. It will be fun for everyone who likes to celebrate in a small group. This can be fun like you can invite people an let everyone know about the theme.
The theme is you have to dress up from the first letter of your name and people have to guess the theme that the person is wearing. It will be fun for everyone who will become a small kid again. One of the best 25th birthday themes.
15. Theme it around your favorite destination
If you are planning for your 25th birthday celebration? You can plan for an outing to your favorite destination. Let's assume that Paris is your favorite place. So plan with your friends for around 5-6 days with only the girl gang. You can take a ride here with your friends and plan dinner parties every day.
Let's make the 25th birthday party memorable for life. You can also dress like France traditional dress to click pictures and eat traditional food and drinks. Like soak into the vibe and forget about all the things and enjoy the moment. This sounds like a 25th birthday party idea for her.
16. Plan a murder mystery
This can be fun to experience for the 25th birthday party ideas. You can start planning from one month ago by asking people who are interested in playing the game. It will be a fun surprise for the birthday girl. It should look real that everyone has to act like this.
We can use make up for the murder. Let her solve the problem as it has happened for real. Let her feel like it is her birthday and something wrong has happened. What 25th birthday celebration without some excitement and thrill.
25th birthday Party Ideas For him
17. Throw a barbecue party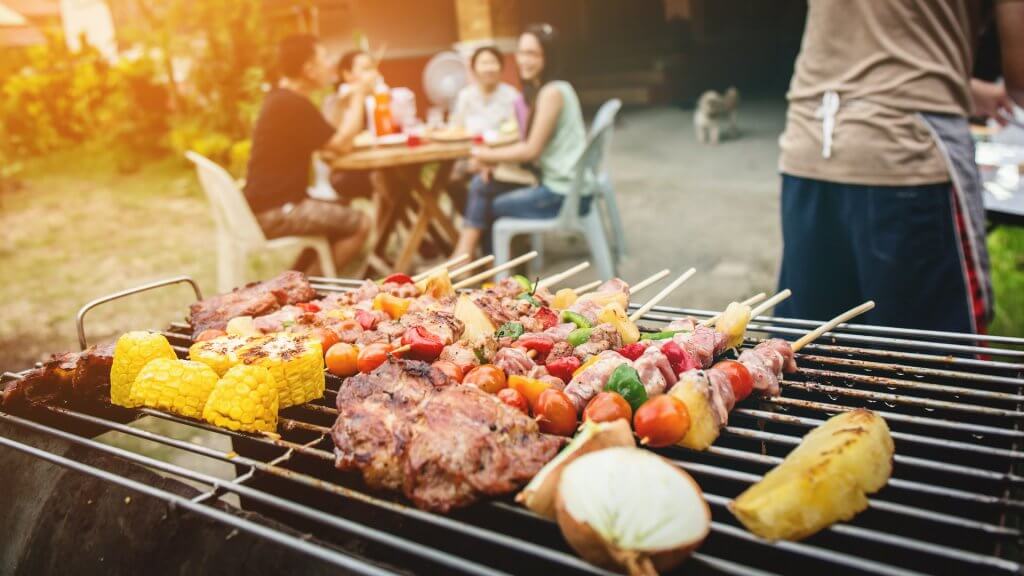 A boy will like to celebrate the 25th birthday party with his friend and family. He will be more than happy to do so. You can have board games at your house and make everyone play. He can throw a Barbecue party and make everyone eat that.
He can also call some of the singers singing live and entertain people for the night. It will be fun for everyone at the party wishing him best for the half-milestone that he completed.
18. House party
A boy will like to celebrate his birthday in the house only. He can be one of those who will like to chill at home and call everyone at home. They can chill and have fun while ordering food and having a chill day. He can also plan for some board games like Monopoly, Sorry, Corne four, and many other games like this.
A group of friends can also celebrate a 25th birthday party for him. He will like to see how many of them turn up for his special day. Let's plan and give him a shocking surprise for his 25th birthday party.
19. Beer Tasting Party
Mostly, boys like drinking beer. You can call all your friends to the beer party and have fun. There is a list of different types of beer. Everyone who loves drinking beer will like to taste all different types of beer in his life.
You can order for some of the types and make everyone drink as he has completed half-milestone of his life. He can also celebrate it grand by calling everyone to the club. He can also call his friends for video games. Boys cannot get tired of playing games and also winning it.
20. Scavenger Hunt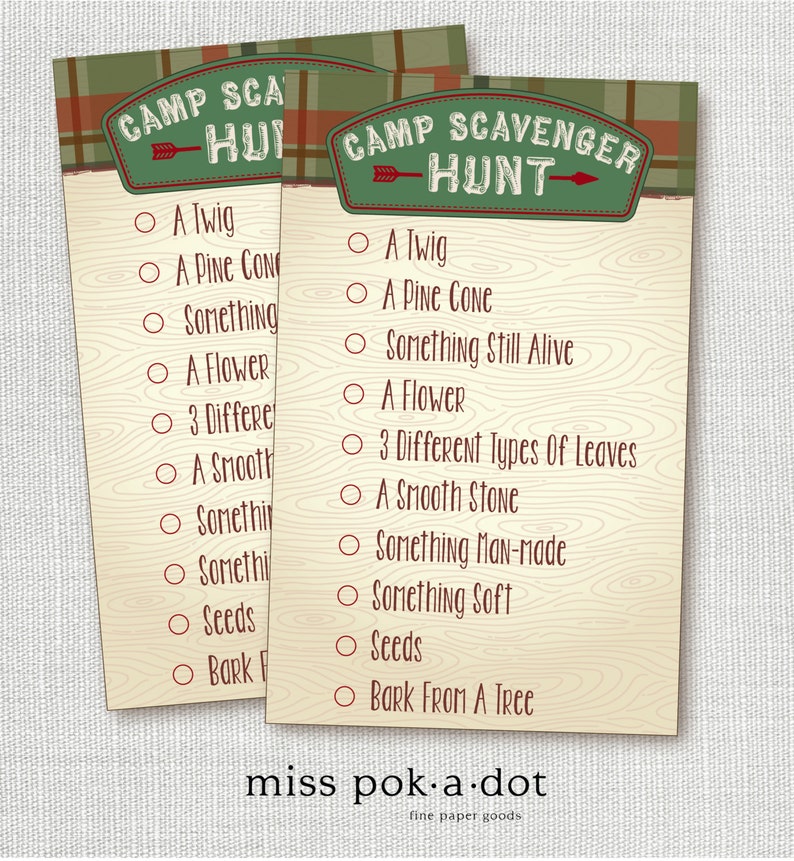 This can be fun for the boys to find a scavenger hunt. The friends can also plan for the hunt. It can be fun as they used to be everywhere around the trouble. You can make two teams and plan the hunt to win first.
The winners may get some reward from the losing team. And then also play different games. He can also end the day with a family dinner. People can bring a lot of happiness just by coming for a special day.
21. Road Trip
It is a dream for every boy to go on a road trip with this boy gang. This can be done on his 25th birthday celebration. You can also plan this road trip nearby so everyone can come along. It will be fun for everyone to relive their good old days.
They can plan somewhere nearby so there is less of traveling and more of enjoying with each other. As you grow old, you cannot spend more time which you used to do before. So the birthday can be a special occasion for them. You can go for an outing and the mind will also be fresh. So plan a road trip for your 25th birthday idea.
22. Beach Day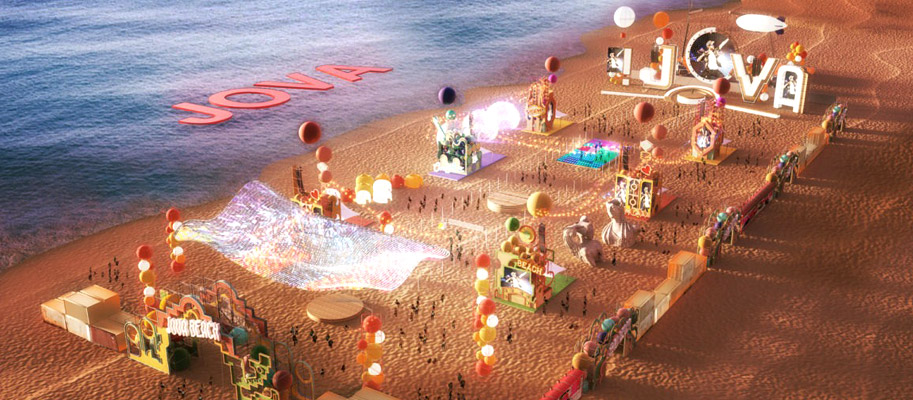 Who does not like gin to the beach? It is a dream for many people to celebrate his 25th birthday on the beach. You can book a small beach nearby and invite everyone who will be happy to see you.
Birthdays are like the season, they keep changing on its time. So one can plan many beach games, arrange the food and drinks. He can also have a theme at his party. But everyone has to attend the party at the beachwear. It will be fun if you have all your loved ones near you on your special 25th birthday party.
23. Karaoke Party
Everyone like singing. So let's plan a karaoke night on the 25th birthday party for him. It can also be celebrated at home and also at a club where this happens. It will be fun for him and this can also make him happy.
He can sing in front of the people and make everyone listen to it. They can also have healthy competition in the group. Everyone can enjoy and have fun while this karaoke will happen.
24. Attend a Festival
Try something new that you have never tried before doing it. It will bring you happiness t try something new for yourself. Try asking for people about the event or festival happening nearby. When they get confirmed, you can also ask your friends to join you for the festival.
Trying out new things will definitely give you a more positive vibe. This might change your style and you a bit for a good cause. Birthday wants you to feel special for that day. So you yourself only have to try before asking for new people telling you.
25. Go On A Retreat
Trying out a new thing for your 25th birthday is a must. You have completed half of the life in running behind your family, friends, career and many other things. But on this 25th birthday idea try out going on a retreat. This will help you to make yourself more calm and happy from the others.
A person should always try something new and feel the experience about it. Going on a retreat will be the best option for your 25th birthday celebration if you want to have a break from everyone and want to have peace.
26. Hiking With Friends
Are you away from your family on your birthday? Your friends also a part of your family. Friendship also grows when you grow. That's wonderful. 25th birthday party ideas for him can be going out for hiking. Hiking with friends can him happy and wanted on his birthday. Birthdays get you happiness and love. So try this therapy and relax a bit for one day and enjoy the fullest.
25th birthday ideas to celebrate one's half-completed milestone is listed above. You can plan according to the pointer listed above. You can also plan it in the way to want. I hope this will help you make someone's birthday special in a unique way.
But get to know about the plan first and then plan a surprise for them or in the end you will only get a surprise. Let's together try and be successful in doing one. 25th birthday party ideas can be listed many but the one way to make her happy is by telling or expressing the birthday boy/girl how much they mean to you.
So let's be calm and start planning for the 25th birthday party. This celebration will add more life to him/her that he/she can feel special on that day. Above are some of the ideas for the 25th birthday party ideas for adults.