Last updated on February 22nd, 2022 at 02:56 am
21st Birthday Party Ideas
We are pretty sure you had a blast on your 18th birthday while you embraced adulthood. Although you got the license to vote that time, you still had to wait for straight three years to enjoy your own set of responsibilities. That taken into consideration, you receive the ultimate license to legally consume liquor, and take advantages of all the other responsibilities that follow while you approach manhood.
So this ultimately becomes your one last chance to celebrate your birthday like a teenager. Because after few years, you'd be a grown up man quietly cutting a cake in a polite manner amidst your colleagues. So take this opportunity, and celebrate your 21st birthday like it is your last.
21st birthday is an auspicious event for many in the United States. Therefore, people like to celebrate it in a way to remember for years. While there are n number of ideas going through your head, you might actually go blank while implementing anyone of them and sadly spoil your birthday.
So, for you to make sure you remember your 21st birthday for years to come, we sorted down some brilliant 21st birthday party ideas that will have a special place in your memory lane.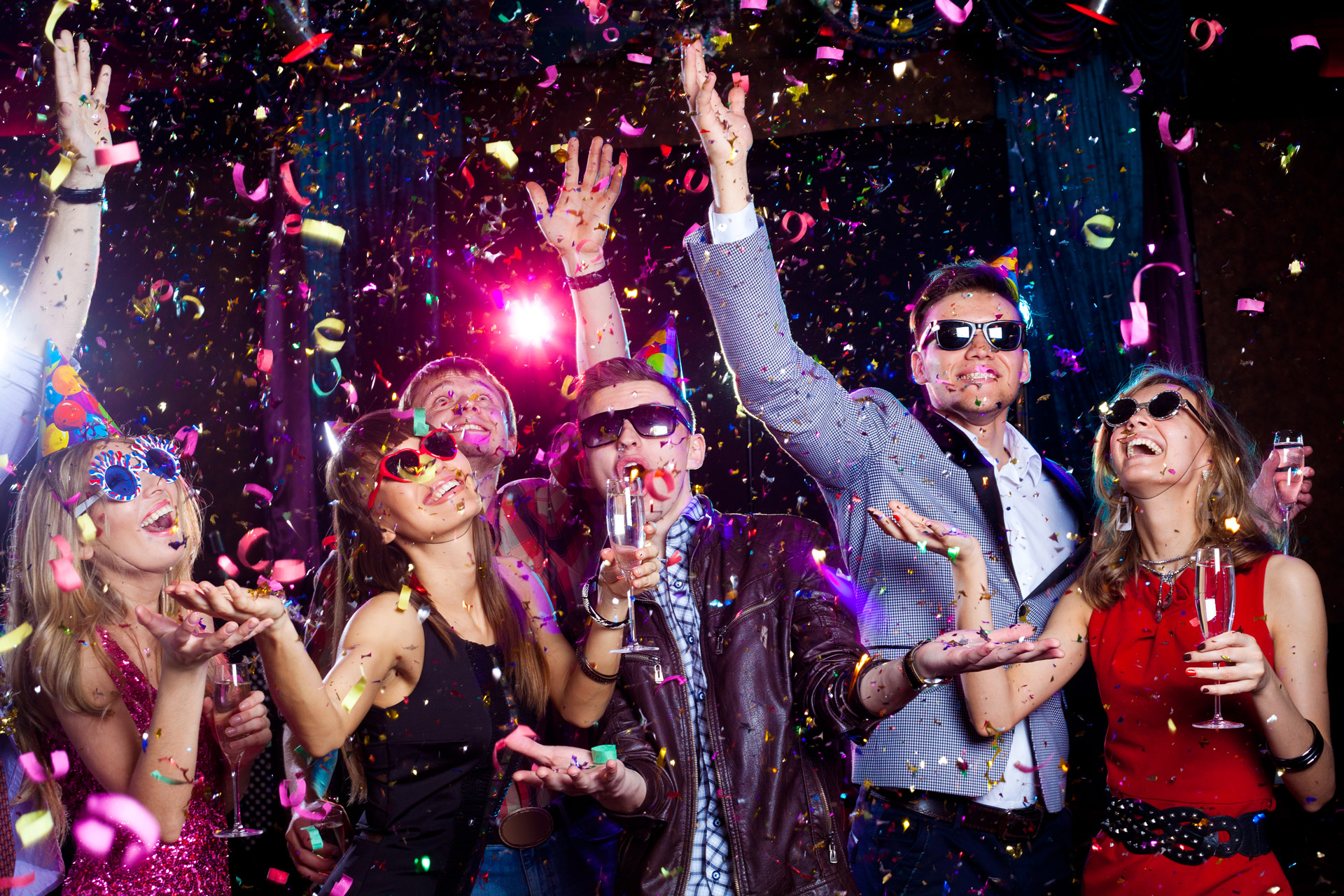 Say 'No' to the Regular Party
Well, how mainstream could it be if you organize a house party in the backyard and invite few guests for dinner? Then, there would be a cake cutting ceremony, maybe a few drinks, a lot of chitter chatter and that's it.
How are you going to remember this for years? For a joke or two, one of your friends might crack? That's not how you want to remember your 21st birthday. So if you have any such plan in your head, flush it right away, as it doesn't sound exciting at all. In fact, even my 5 years-old child disapproves of such parties now.
There could be so many 21st birthday ideas that could swirl up your birthday like no one else. For example, a backpacking trip, a hiking trail, long drive with friends, caravan parties, beach-side parties, costume parties, and many such exciting party ideas can add the silver lining to your birthday party. Here are our suggestions to make your 21st birthday more exciting.
1. First Things First
How about starting the day with a bang? A heavy brunch and mimosa doing rounds on the table can help you kick-start your 21st birthday. Now, that you are a licensed drinker, set the mood of the day by inviting your close friends and family to a brunch. But you have to limit your drinking appetite, as you will have an entire day ahead of you to party. Save the best of your stamina to the last, won't you?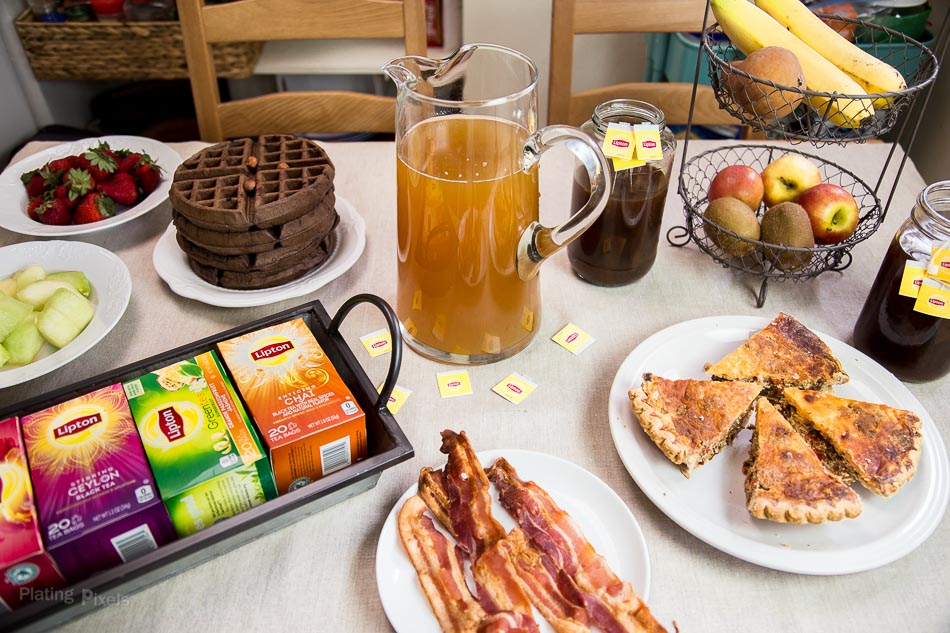 2. Road Trip with Your Friends
Now that you are 21, you have earned yourself the courtesy to rent a car or a caravan, and go on a road trip with your friends. Trust us, it doesn't get better that this. Celebrating the birthday by hitting hard on the road is an experience to witness at least once in a lifetime. And what better time to feel the magic of partying on the move than on your 21st freaking birthday?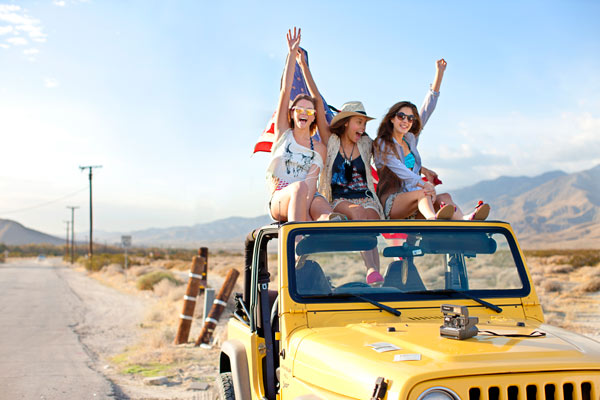 3. Sail on a cruise on your birthday
Even though it is not as fancier as many would love it to be, there are people on this planet who believe in subtle celebrations. The cruise party is just tailor-made for them. This is one of the best 21st birthday celebration ideas. You can have a nice relaxing day on the waves and enjoy your favorite cuisine and drinks with your favorite people. Although there aren't many crazy things you can do on the cruise apart from dancing, the sheer luxury and comfort of the cruise will make you remember your birthday for years to come.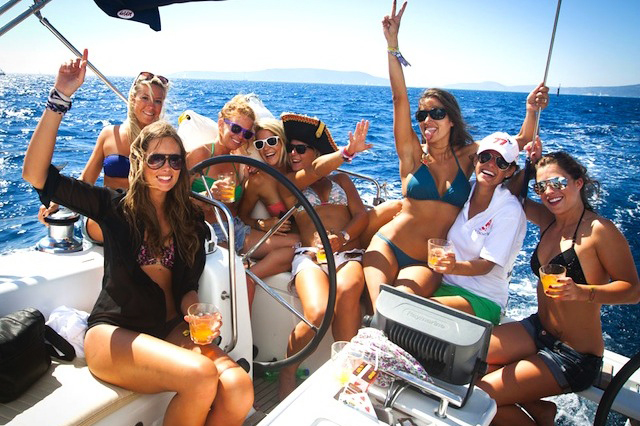 4. Wine Tasting Party
Snub your regular party for this brilliant idea of wine tasting party. Serve yourself and your friends to some scrumptious wines and enjoy your night with the taste of the best one's in your mouth. Either you can arrange a wide fleet of wines in your house or a hall, or either you can take your friends and family to a winery. This party idea will help you know a lot of wines in a day.
5. Treat yourself in a spa
If you want to have some me time on your 21st birthday, this is the ideal way to soothe your body and mind in a well-organised spa. You can just lay back and get yourself treated with oils, bath bombs, face-packs, and massages. It will entice your mind and body in a particular way and help you feel fresh. Also, you may carry a fresher look heading into the night's party if that's what in store for you in the night.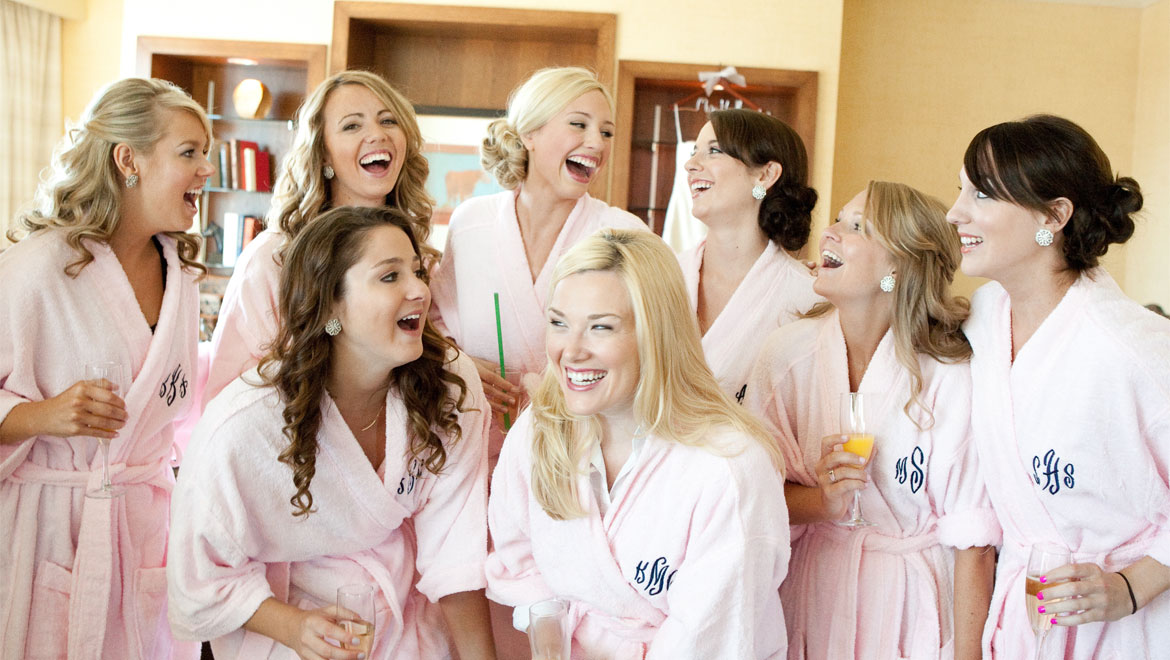 6. Lose Yourself in Las Vegas, Nevada
There is no better place to party your heart out than Las Vegas. Las Vegas has been the hot favorite party destination of the masses for centuries. People all around the world hit the town to immerse their selves in the mad partying world of Vegas. Follow the rituals set in by so many people, and head to Vegas to celebrate your 21st birthday. You can go dance yourself out with friends in one of the clubs, try your luck out in casinos, or treat yourself to the most delectable food served in all of United States in one of the multi-cuisine restaurants. There is so much this town has in offer for you that it will hardly disappoint.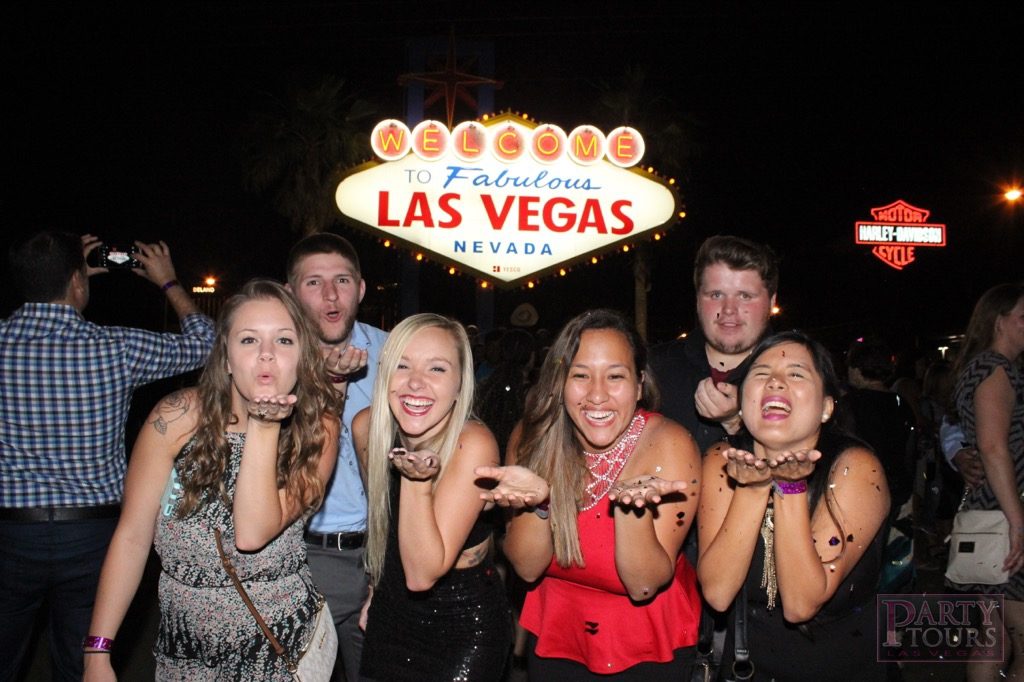 7. A Luxurious Hotel Retreat
Whether you are out of plans, and you don't want to stay at home for the entire day on your birthday, this would be a perfect plan to enjoy yourself at the leisure of the hotel. Book a room in a good hotel where you have never been before. Take your friends along. And get the room blazing with loud music, impeccable food, and free-flowing booze. Don't be surprised if you see your bed as a dance floor after a round of drinks. Also, you and your friends can use other room services of bars and pool for your enjoyment.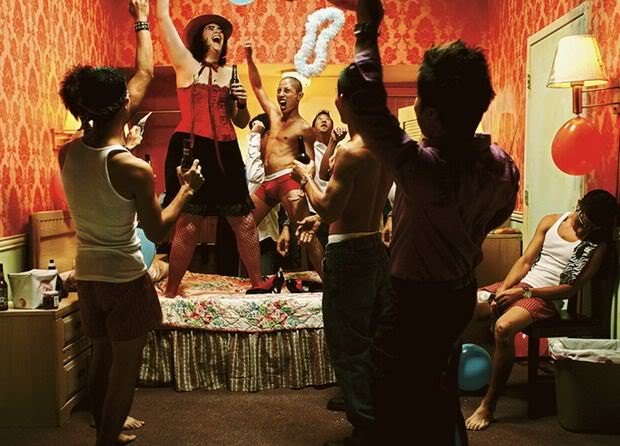 8. Dance the Day Out in a Nightclub
Now that you have earned the ultimate license to visit each and every bar or club in the town, enjoy your newly achieved freedom with your friends by taking them to the most buzzing nightclub in the town. Needless to say, that you and your friends might want to break the dance floor with your moves. Party all night, and see you and your friends go crazy when the beat drop, perform immaculate dance moves and get high on the free-flowing booze.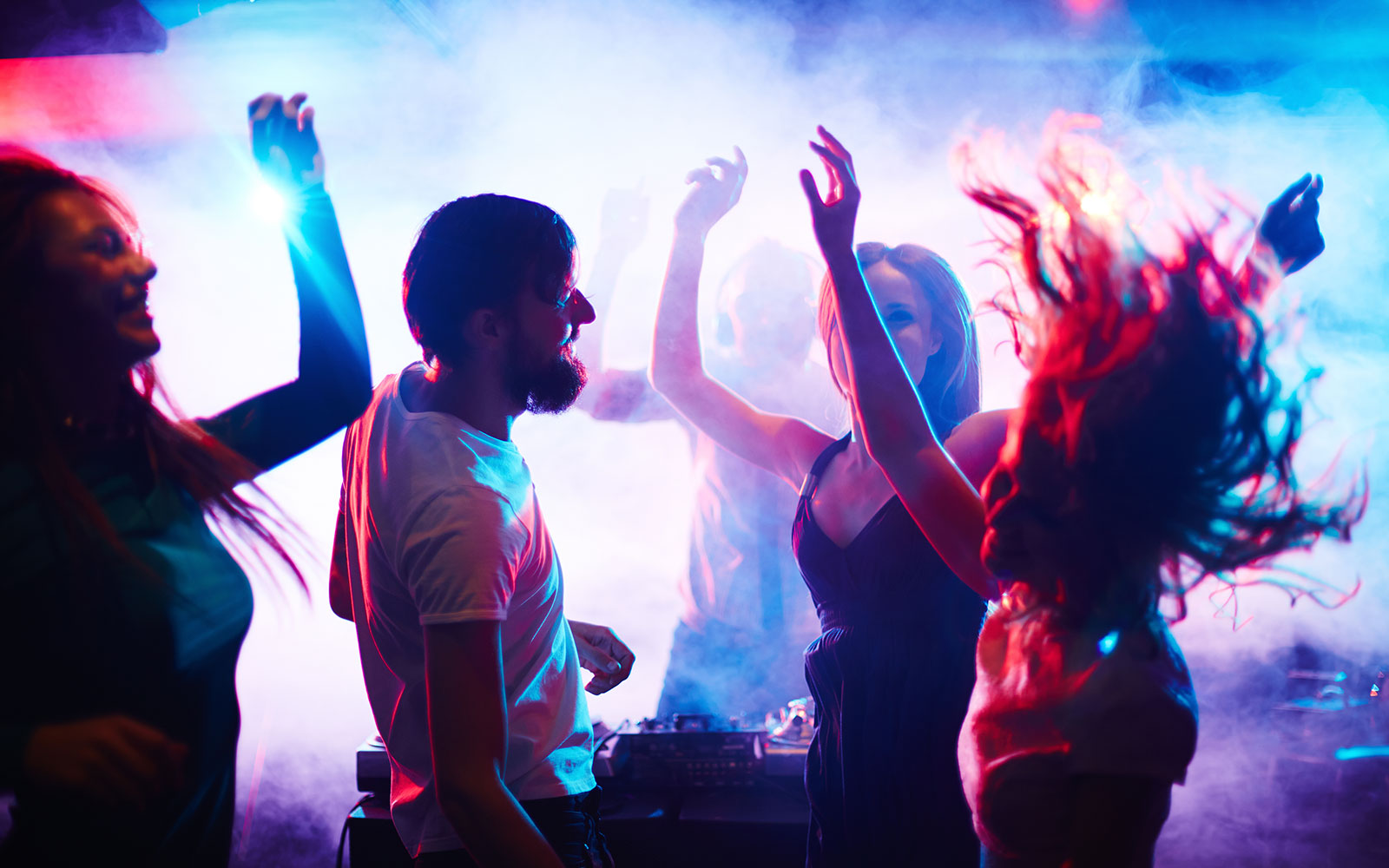 9. Bonfire Blossom
Whether it is a party or just a casual sleepover with friends, bonfire never goes out of style, does it? Therefore, you can treat yourself to a night dedicated to the bonfire on a special day. The chatter will eventually build up the night. A song or two from the group might make the night memorable. Arrange a set of pillows, beds, and a few drinks and finger food to keep the night going. You can even play a game or two to set the mood for the night.  The party can run late into the night. Therefore, one should be well-prepared that the supply of booze and finger food doesn't go out of stock.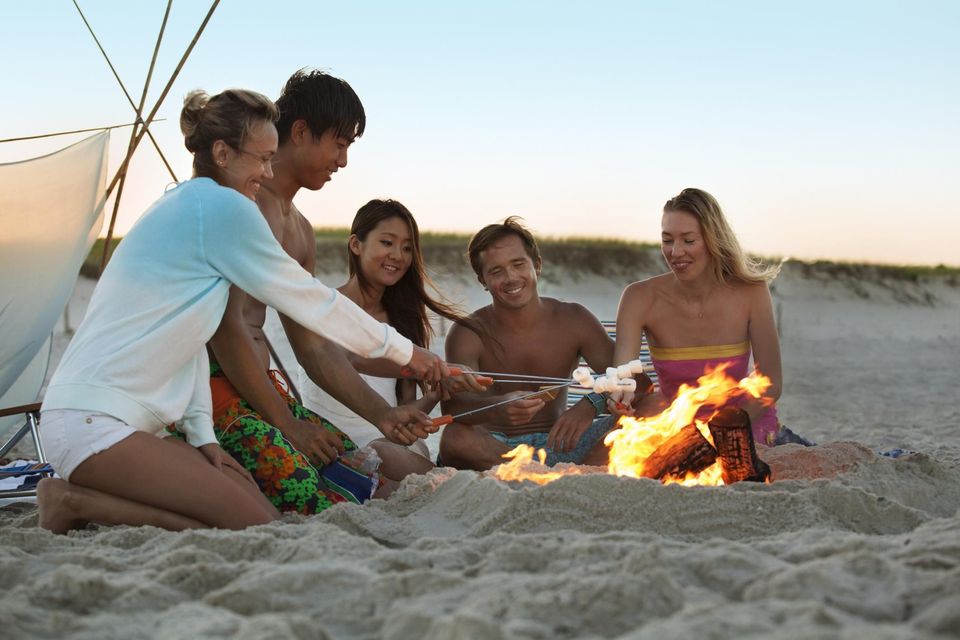 10. A cooking class for you and your friends
In case you and your group of friends find cooking interesting, you can arrange a cooking class with a renowned chef. Not only you will allow yourself to taste lip-smacking food from the hands of a chef, but you and your friends will also learn few good recipes and cooking secrets. The time spent in the class will be worthy of making it into the memory lane. This can be a perfect setting for someone who loves cooking beyond anything and doesn't fancy wild parties.
11. Destination Birthday Party
If you really want it to make it grand, this one is for you. There is no way that this wouldn't serve as one of the best parties you will ever host. Take your friends and your familyto an amazing place for birthday party. It doesn't have to be a lengthier one, but a weekend trip can do the trick. Enjoy each and every moment of your travel while you explore a new place on your birthday. Also, if you really want every one of your friends and family to stay indulged in the conversations, book a bus or a caravan that would accommodate everyone at one place.
12. Party by the Pool
If you can organize a party by a swimming pool, it can be a really fun idea. Hardly any parties by the pool hit the dust. Most of the parties organized by a pool are full of enjoyment and entertainment. This party theme can never go out of style. Throw some inflatable in the pools, hire a good DJ if possible, give a wide fleet of options of finger food, and let the beer flow. People usually have a blast with this kind of parties. The amount of craziness that goes around with this parties is immense. Therefore, if your birthday lies in summer, this could be it. However, this kind of parties can create a lot of mess if you hire it in your private swimming pool.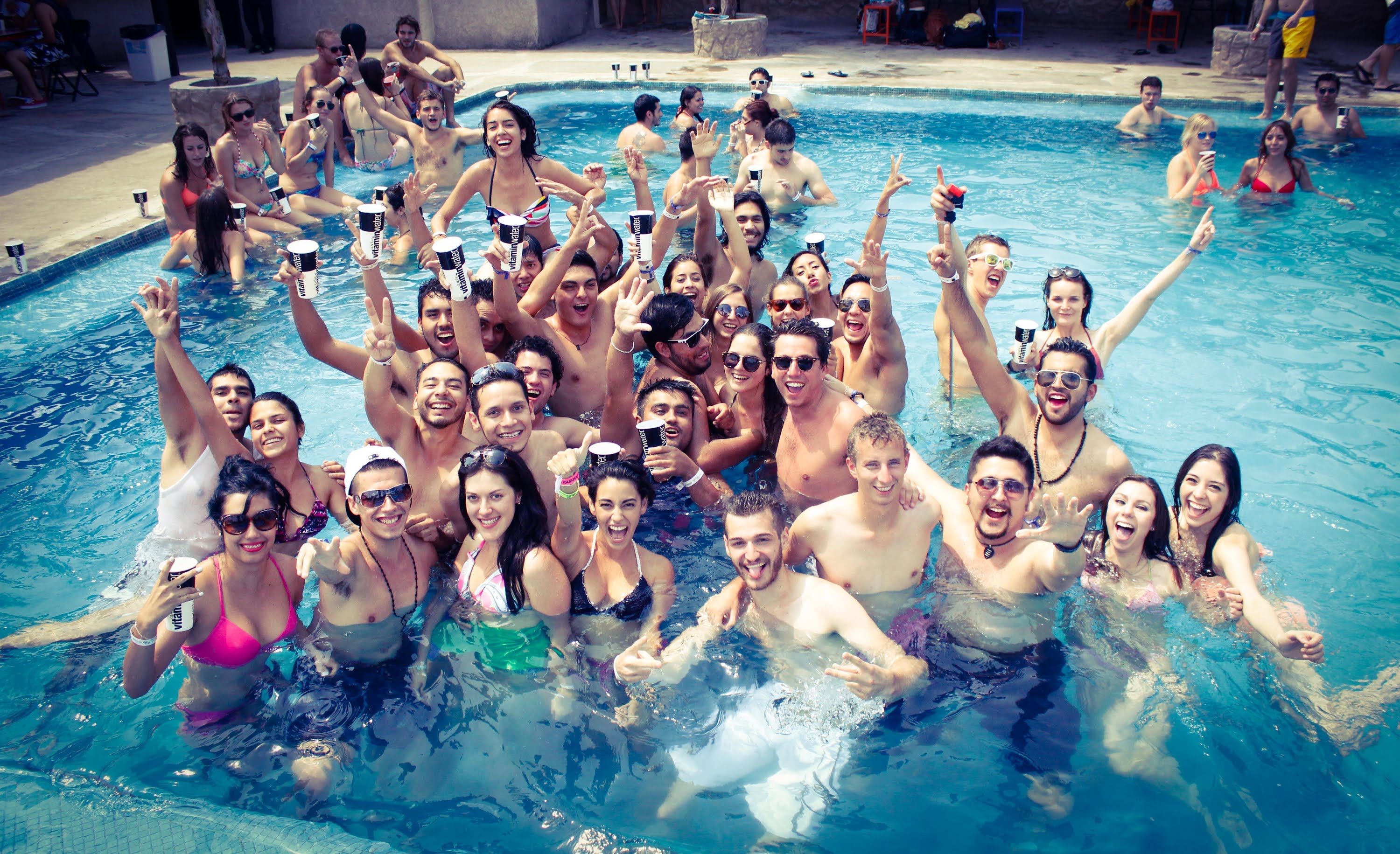 13. Casino in your backyard
Taking your friends to a real casino can be a costly affair. If you want to cut down on the prices and yet organize a bad-ass party, you can set a casino right at the expense of your home or the backyard. Just get in a few roulette machines, one or two dealers, and let your friends do the rest. Watching your friends win or lose in the silly games can be really fun. Also, you can cash in on your birthday to try your luck. It'd be a fun party to host, and your friends are going to love it.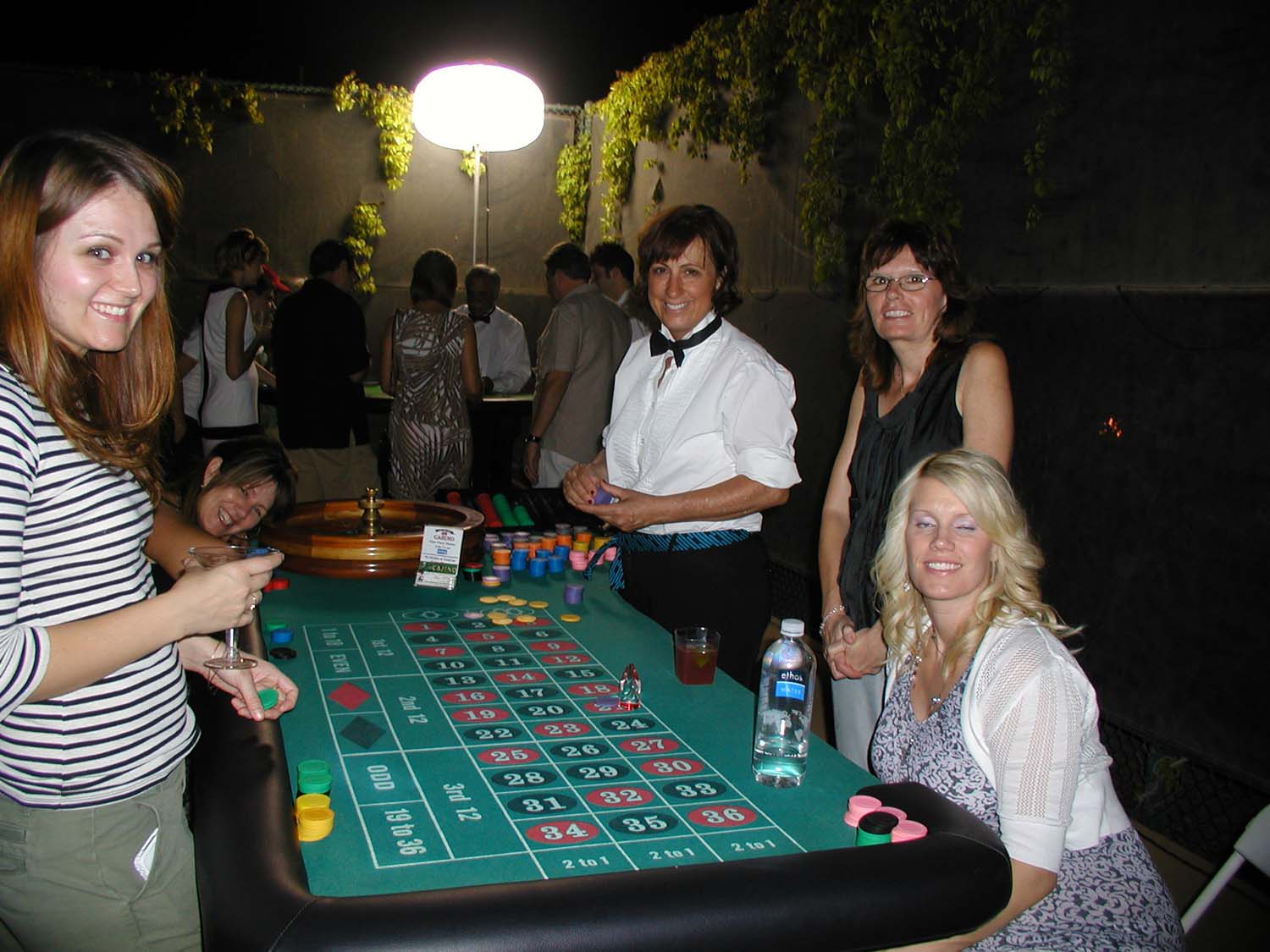 14. Party in a Limousine
The very fact that you turn 21 gives you the liability to hire a car. If hiring a car is the deal, why not hire a limousine for your birthday night. Get in your close friends and party in the backseat of the limo like a hipster. Ask the driver to drive around the city while you party on the move. This would be an exciting party idea if you are able to pull it off in a style. Not only it will be a memorable affair for you, but your friends are going to love the limo experience too.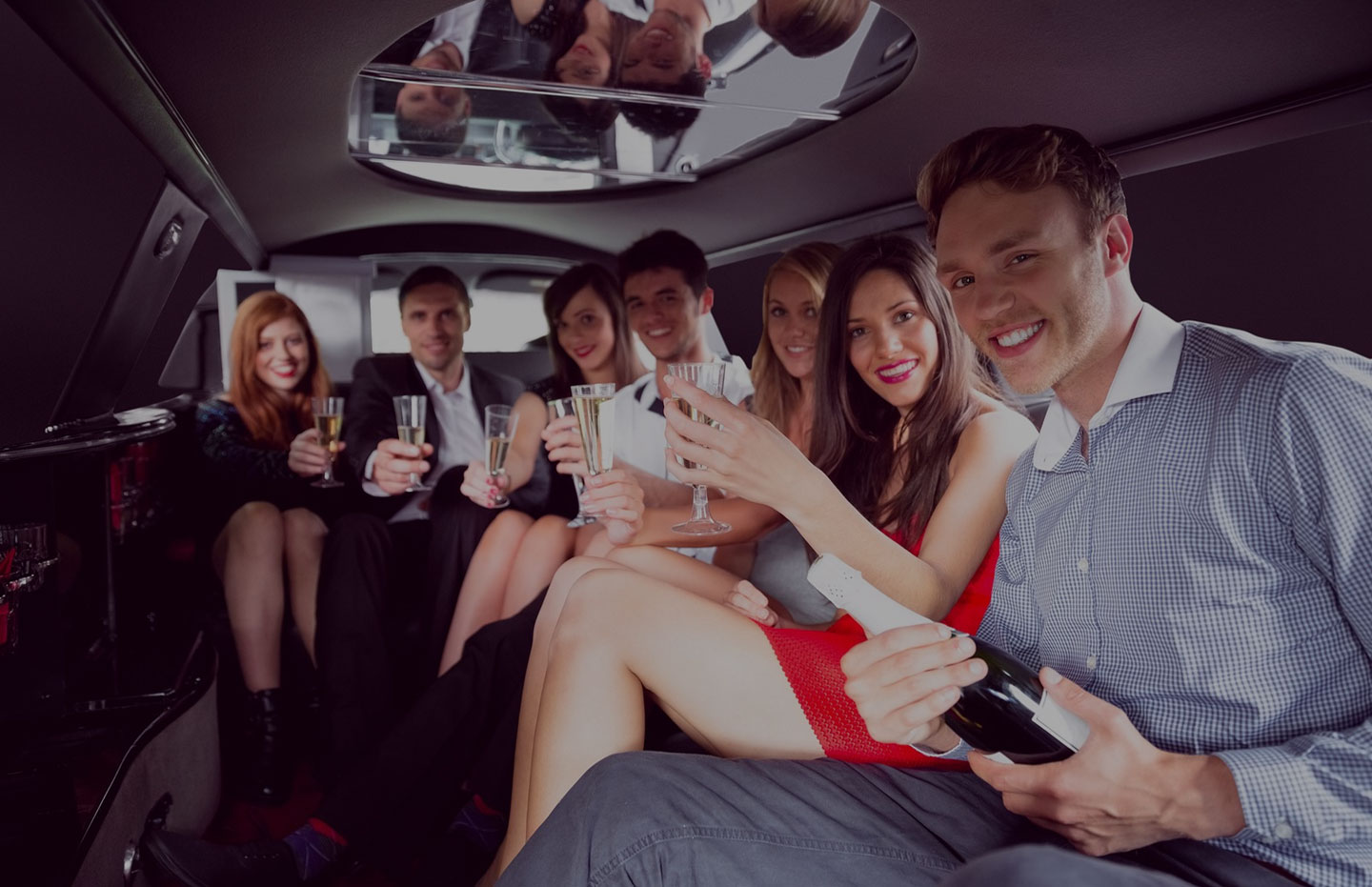 15. A Resort Retreat/ Amusement Park Outing
If you don't want to be around your house on your 21st birthday, resorts or amusement parks can be a great deal of entertainment. Enjoy the rides with your close friends, and have fun while you sip on your beer floating in the pool. It would be a perfect awesome place to celebrate birthday. There will be everything you ever dream of while you celebrate your 21st birthday in style. You will have the courtesy of enjoying joyrides, thrill yourself, party like there's no tomorrow, or simply chill in a pool. A resort can give plenty of options on how you'd love to spend your birthday.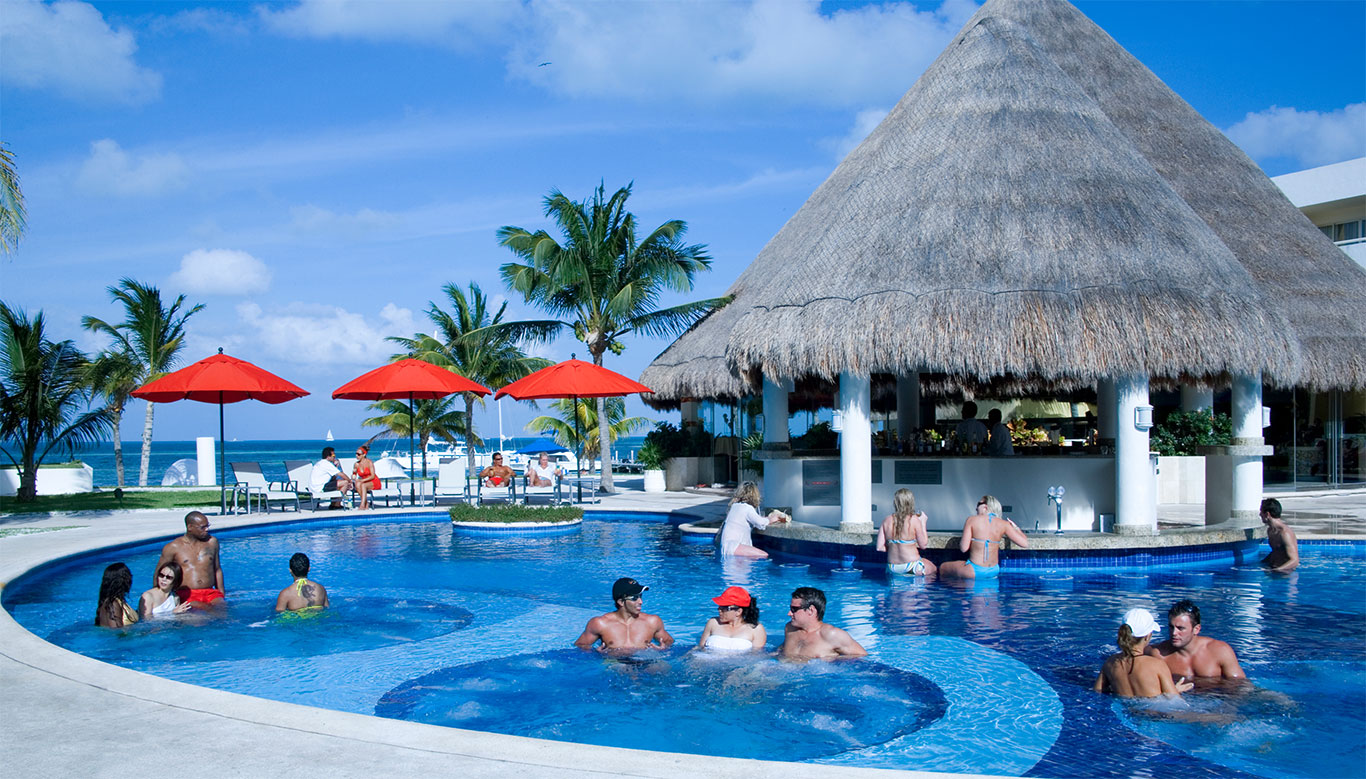 16. Go Crazy with the Costumes
Say goodbye to the regular parties and embrace this crazy idea of hosting a costume themed party. All you have to do is settle down on a theme and ask your friends to dress according to the theme. If not so, you can personally arrange few fancy dresses and ask your friends to put them when they attend their party. You can plan on numerous 21st birthday party themes but have to settle down on one so that your party-herd looks uniform. A few popular themes include superheroes, retro, cartoons, power Rangers, Pokémon, animals and Stone Age. It'd be great fun to see your friends fancily dressed. Also, the images from this party are going to leave you in bits for years to come.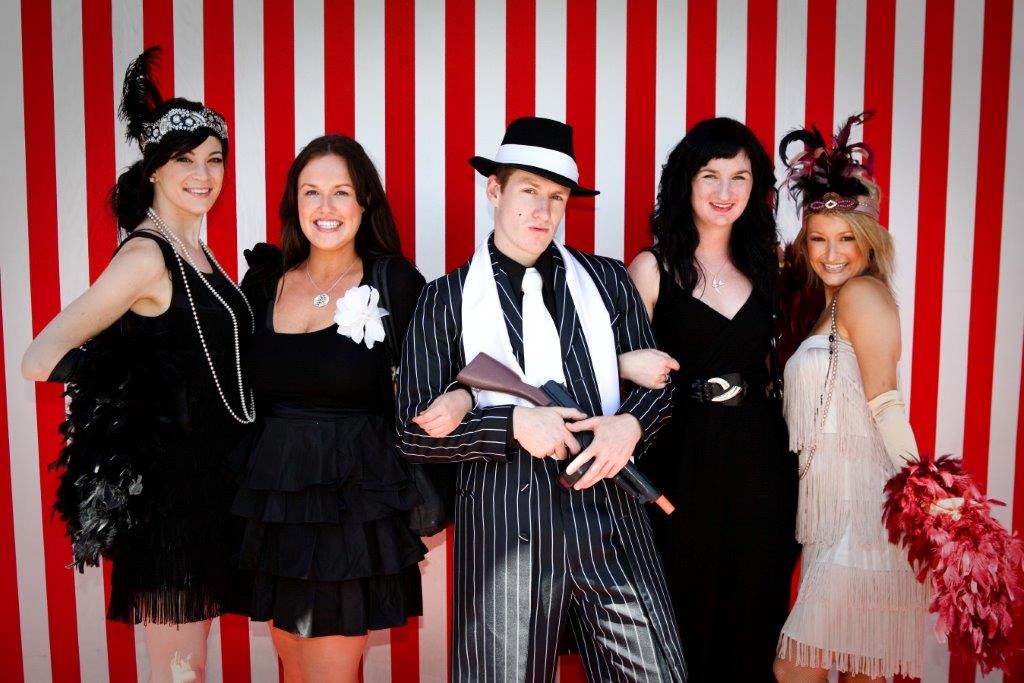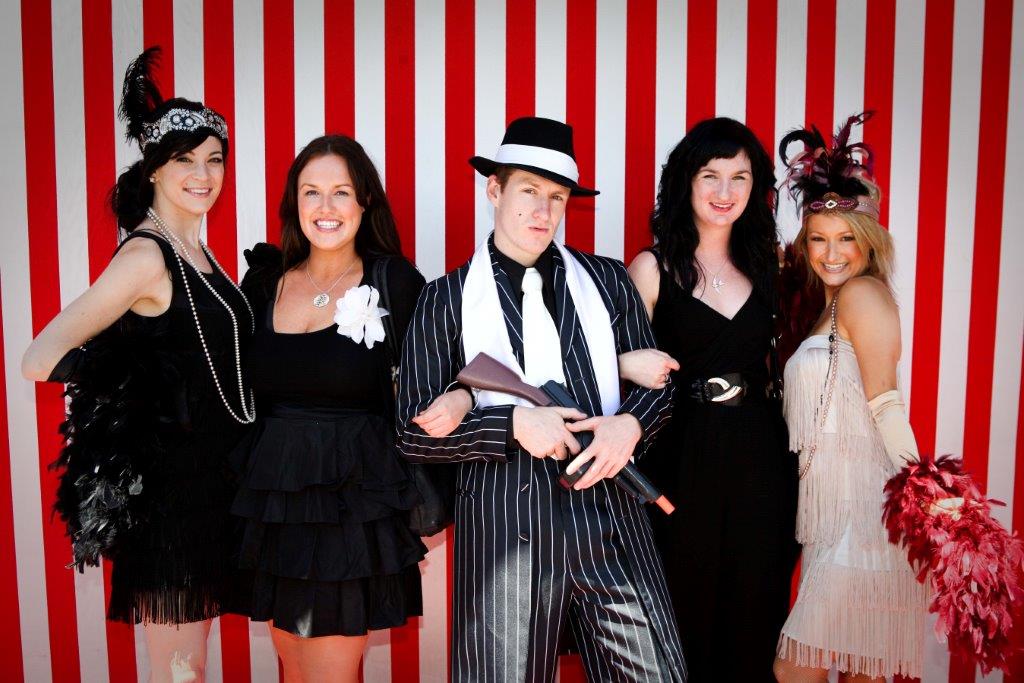 17. Hawaiian Themed Party
This is something that will give you the feeling of partying on the Hawaiian island at the expense of your backyard. I think the Hawaiian theme will be an awesome 21st birthday party decoration. It is really easy to decorate your party with the Hawaiian theme is all you need is coconut leaves. Give a rough idea to your friends about the party and see the girls walk in hot Hawaiian dresses. Also, your friends would look funny with the Hawaiian costumes. Make sure you try to customize the food and drinks in the Hawaiian style as well. This would add to the set-up of the party. A party of this kind will certainly give you images of a lifetime.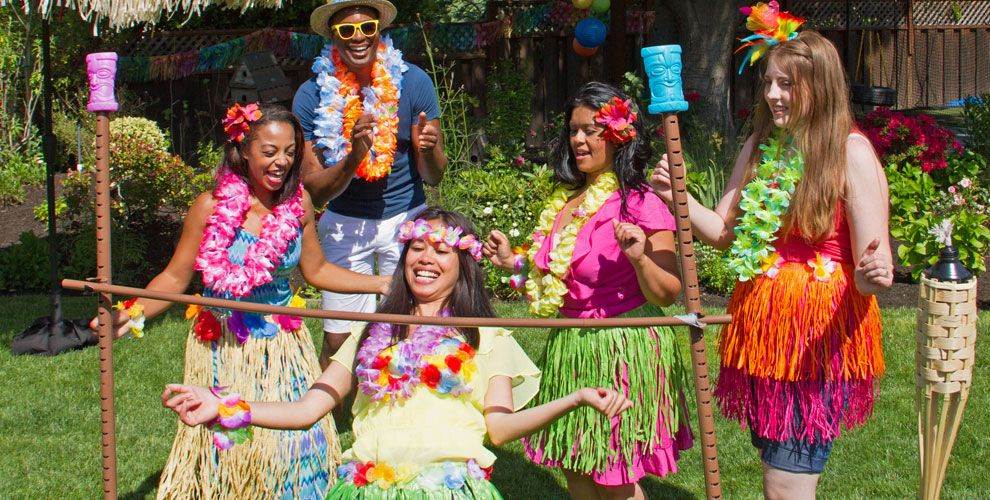 18. Throwback Party
If you want to recreate your childhood memories with childhood friends and family, this would be a perfect setting. The throwback party would require you to set up images of you growing up with your friends and family. Also, you can request your guest to dress in a way they dressed on your fifth or sixth birthday. It'd be fun to recreate such memories from the pictures. Although an emotional affair, it would be a fantastic birthday party for you to remember for years.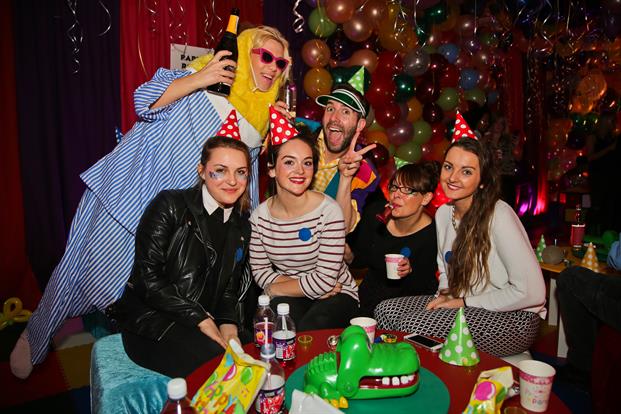 19. Silent Disco Headphone Party
Trust us, it would be the funniest ever party you will host in a lifetime. The silent disco headphone party requires people to dance on their favorite music that they have to listen on their headphones. It is an extremely funny sight to see people dance differently to their favorite music. You can provide headphones to the guests attending the party. Their own mobiles will play as the DJ. It is a funny way to celebrate your 21st birthday.
20. Paint Ball Party
If you don't want to drink and dance on your 21st birthday, and if you are a big fan of physical activity, you are surely going to fall in love with this idea. All you have to do is find a paintball arena gather your friends, and go for the kill. It would be a good idea to have a self-hosted game of paintball. All the fun and entertainment will definitely enter your memory book. The birthday will be remembered for years to come.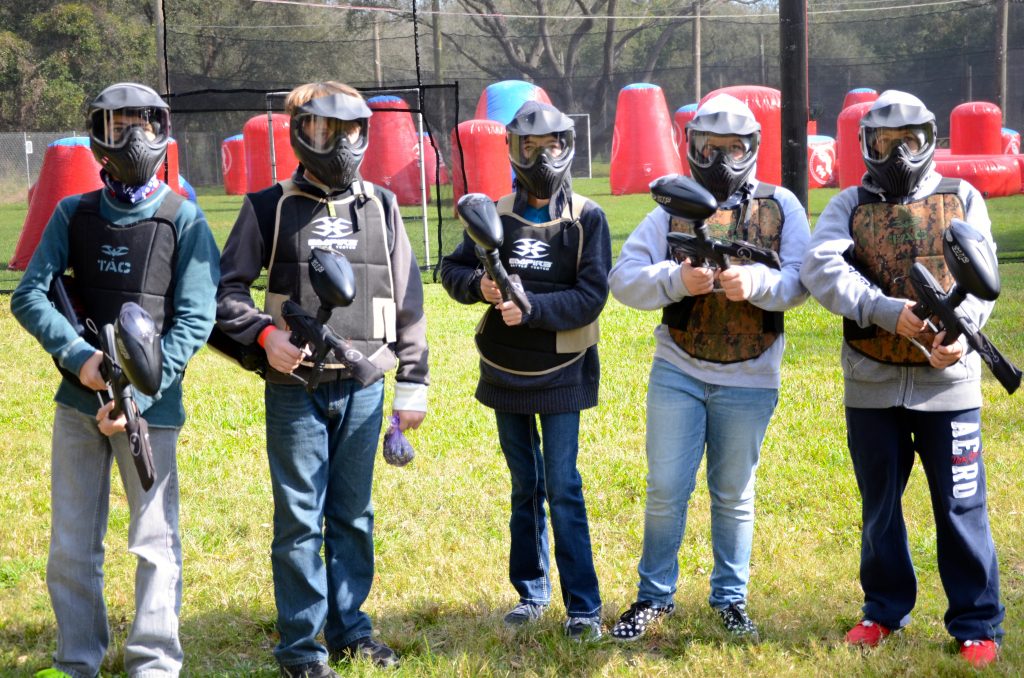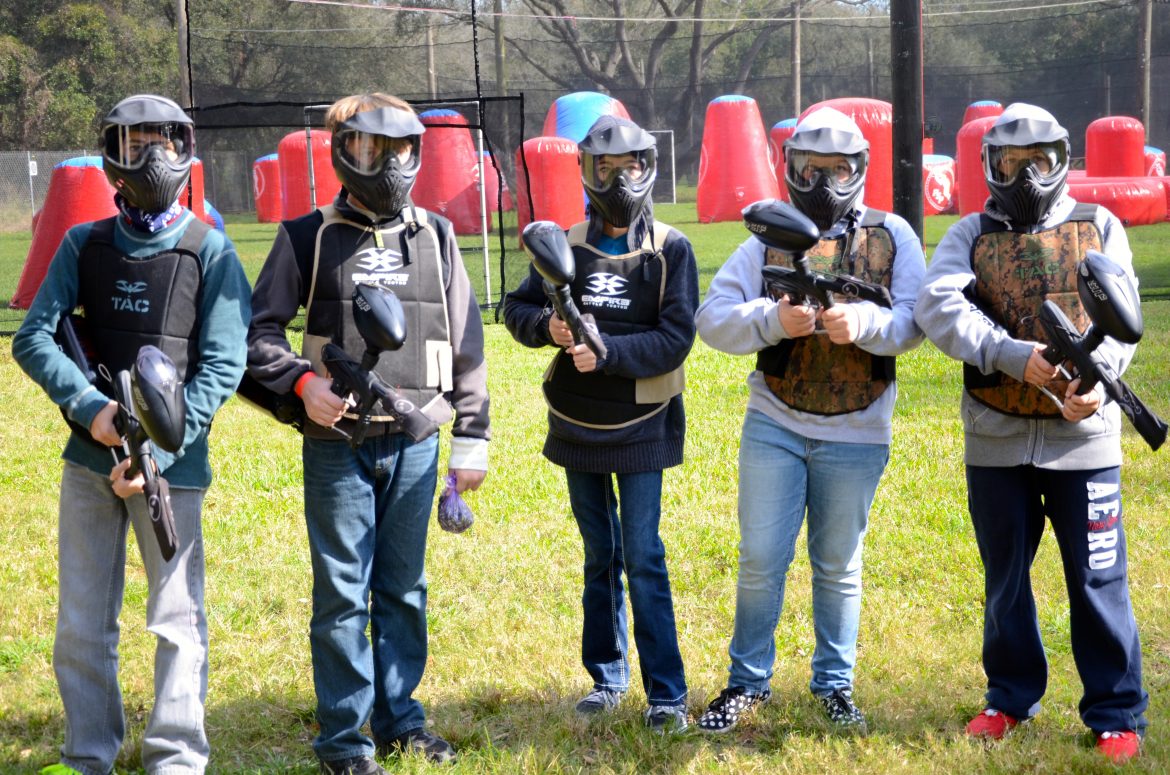 21. Movie Marathon Party
If a regular party is not what you want to do on your 21st birthday, you can host a movie marathon for your close friends. Movie marathon party requires a big screen, CDs of hit movies, finger food, booze, cold drinks, and of course, popcorn. You and your friends can have a blast in the movie marathon and enjoy your favorite movies together. This theme suit girls the most as guys can be a little off watching movies for lengthen period.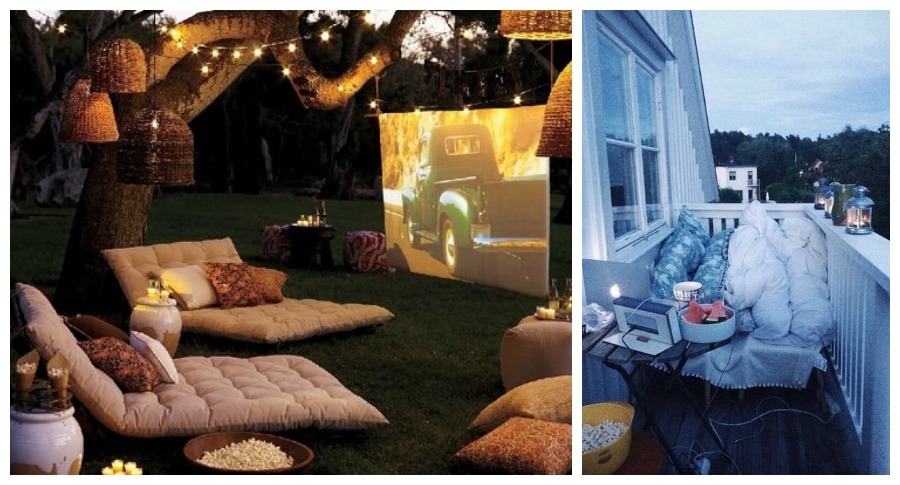 22. Zombies Night Out
There could be so many reasons you would want your 21st birthday party to be different from the rest. One such idea to host an innovative birthday party is creating a zombie land right in your backyard. No wonder it would look like a Halloween party, it would be great fun to see everyone dressed as a zombie. After all, the host is the biggest and the hungriest zombie of all.  It would be a fun night to remember for many years. Also, the images are going to crack you up once they are out on the social media.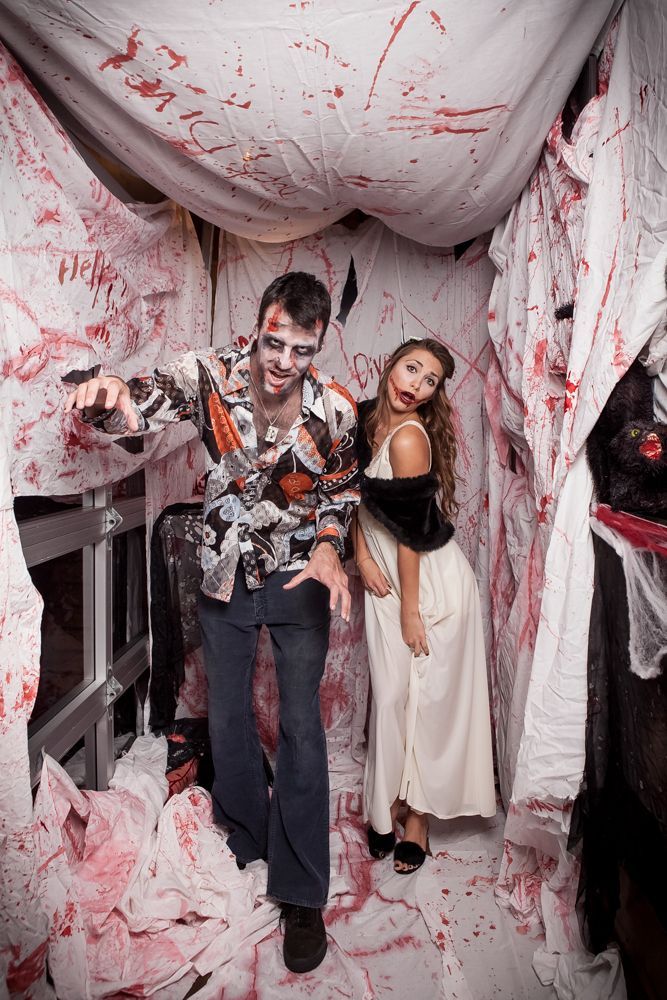 23. Go Bizarre at a Concert
All of us have a wish to attend a concert of our favorite rock-star or a country musician. It would not get better of you buy yourself the opportunity to watch your favorite music band on your 21st birthday. Concerts can be a mad place to party if you are totally engrossed in a particular kind of music. In my case, my favorite band is Backstreet Boys, and I would go crazy if I witness them live on my birthday. Make sure you take at least a friend along with you.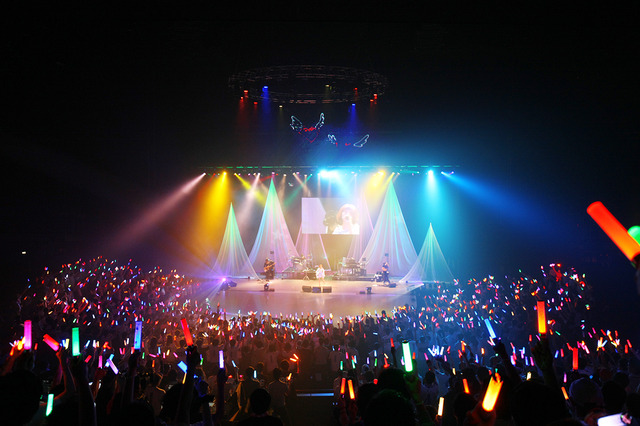 24. Nothing better than a sports event
Whether it is a baseball game, basketball game or a football game, if you are a sports fanatic, there is no better place to enjoy your birthday party especially for guys in a sports arena. You can watch a game of your favorite team while snacking on the stadium snacks. If you are a host and want to take your birthday-boy friend to a game, you can even put a surprise birthday wish on the big screen if that facility is available in the arena. We are sure that it would be one of the best gifts for anyone to see the birthday wished on the big screens.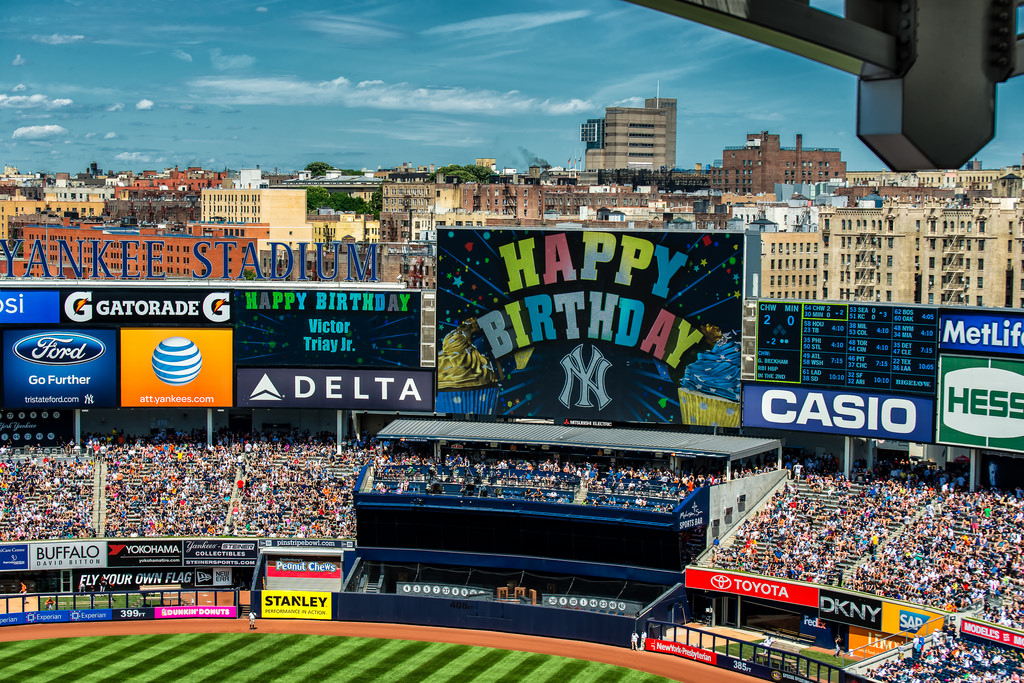 25. Trek on the D-day
Many of us have the urge of waking up amidst nature's lap on our birthdays. This idea is one such way where you can celebrate your birthday with friends as well as nature. You can go for a short trek to celebrate your birthday and host a camp fire party for your fellow trek mates. Don't forget to carry some beers, snacks, sandwiches, and other finger food that will add a little spice to your small party. It can be a unique way to celebrate your birthday and the views from the trek might stick in your brain for years to come.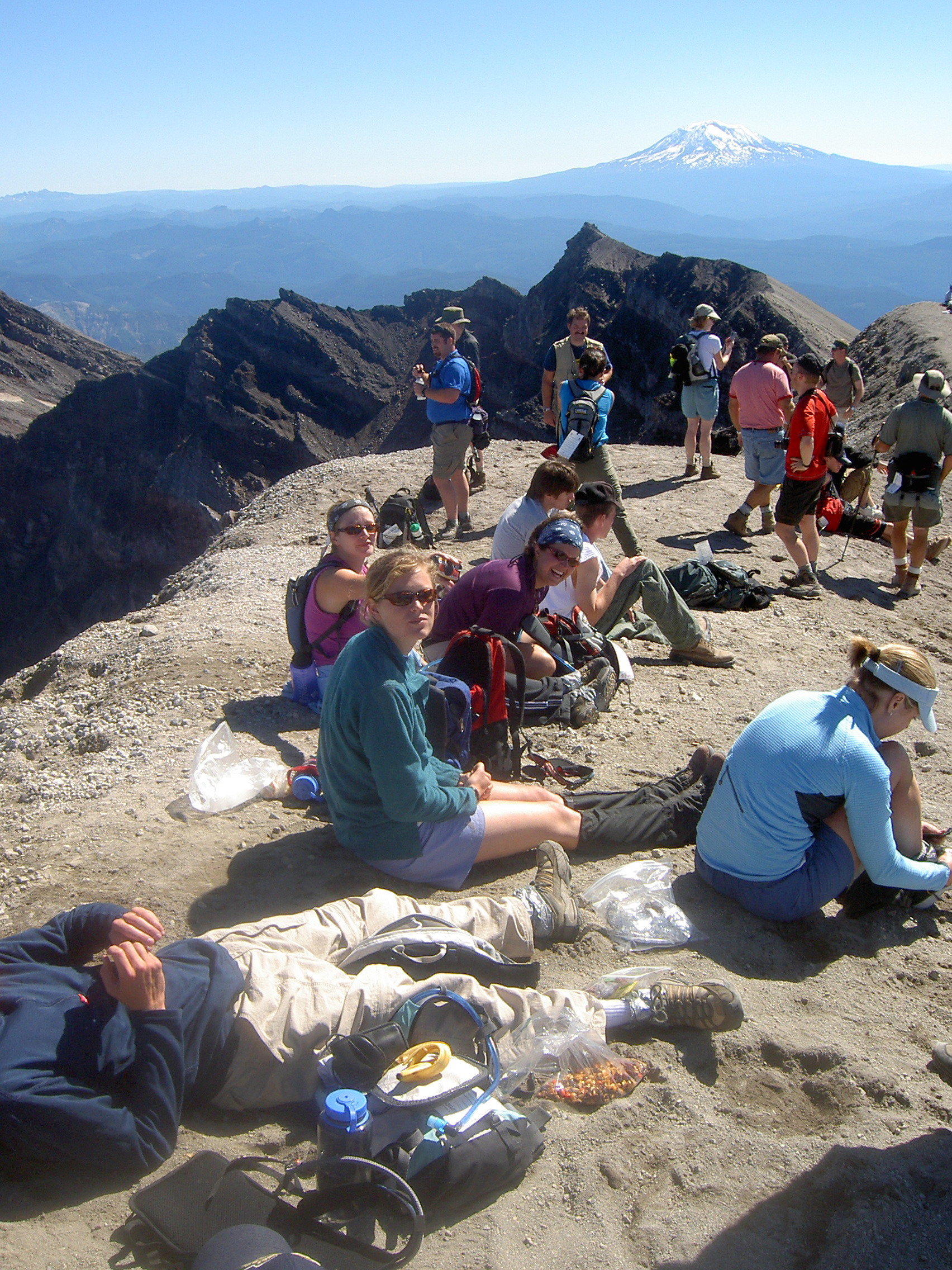 I think now you are not confused about how to celebrate 21st birthday. I hope you liked these 21st Birthday Party Ideas.