Last updated on June 4th, 2022 at 12:09 am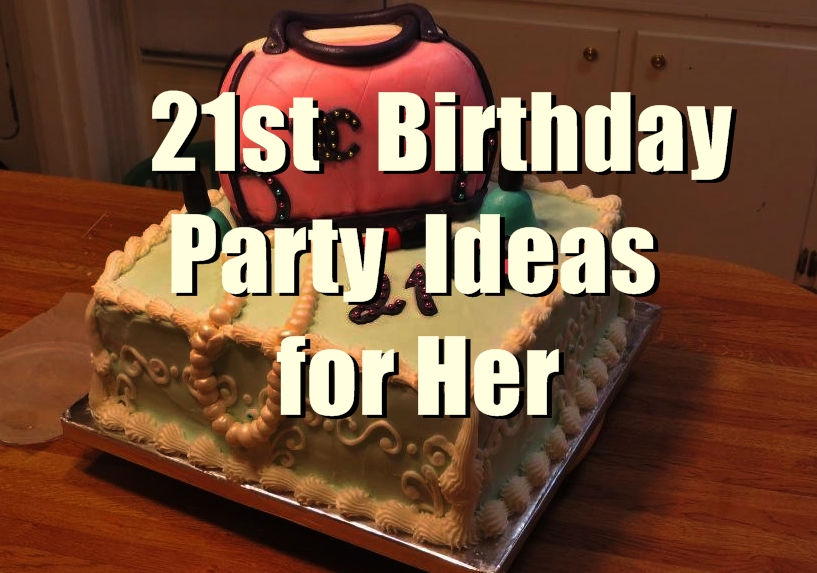 Is there a way to make her birthday special and memorable, yes there is. The best way you can do is, throw a party for her either a surprised or planned one.
So this is the topic for today, here are i will tell you some perfect 21st birthday party ideas for her. That means i will give you some tips and suggestions that will help you plan her 21st birthday celebrations.
A girl after crossing the teenage is girl who is care free, little mature and sometimes emotional. She at age of 21 is more of mature who would love to explore new things.
Don't mind me sharing about a 21 year old girl's psychology because its important to understand what a girl at this age would be interested into, this will certainly help you in planning different things, either to plan gifts for her or to plan surprises or just the party planning.
7 Best 21st birthday party ideas for her
Here are the most simple ways to make her day different and special. Down below i have shared some of the tips and suggestions that will help you to plan out 21st bday party for her.
1. Her favorite inspired theme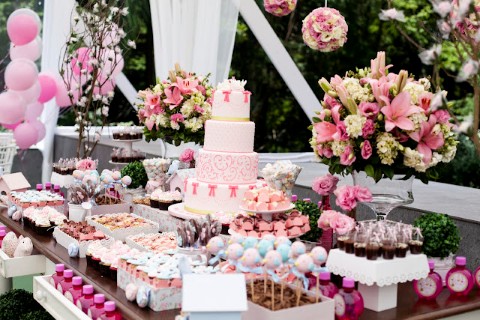 Do you know what are the things that attracts her more or something in which she have big interest. Suppose she likes music, being fit or her favorite color, etc.. If you can manage to know what is the most appealing thing to her then i am sure that will help you plan a perfect theme for her birthday.
A birthday party is so boring if you don't have a planned theme. Its her special day so there is no way you can skip a good theme from the party. So the best is to plan a inspired theme of her interest.
For example if she is a music lover ,then you can decide the theme based on music. You can arrange all decorations based on music, i.e wallpapers of notes, cake in share of musical instrument, costumes resembles rockstar, etc..
2. 21 Dedicated gifts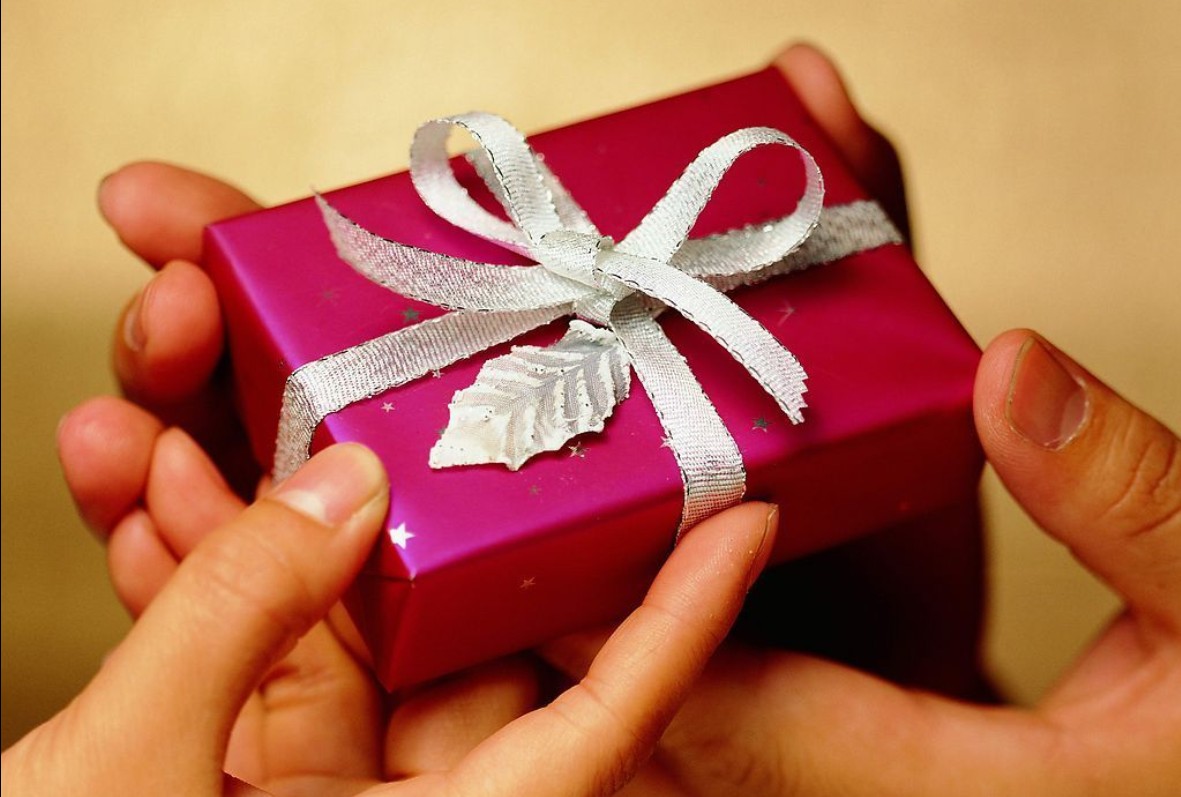 21st Birthday should definitely be special, specially it matters a lot for a girl. There are many ways that you can make it happen but the best way is to gift her something special as you might know girls are just mad for gifts.
Yes if you are planning a party for a woman or a girl, make sure you gift her something special, that is what i advice people.
So here is the deal about 21 dedicated gifts. To make her day memorable here is what you can do. You can gift her 21 gifts for her 21st birthday, interesting right.
Only if it doesn't make a hole in your pocket, Lol. You can gift her 21 different packs of gifts or here is another unique way you can go for it.
Have 21 different sized boxes from large to small. Get some gifts for her in a way that in each box you can fix that gift with a smaller box. That means in each box their will be one gift and the other boxes with more gifts.
This will make her curious to know what kind of gifts she will get with each box. This will surely make her day unforgetable with this cute thing.
3. Surprise visits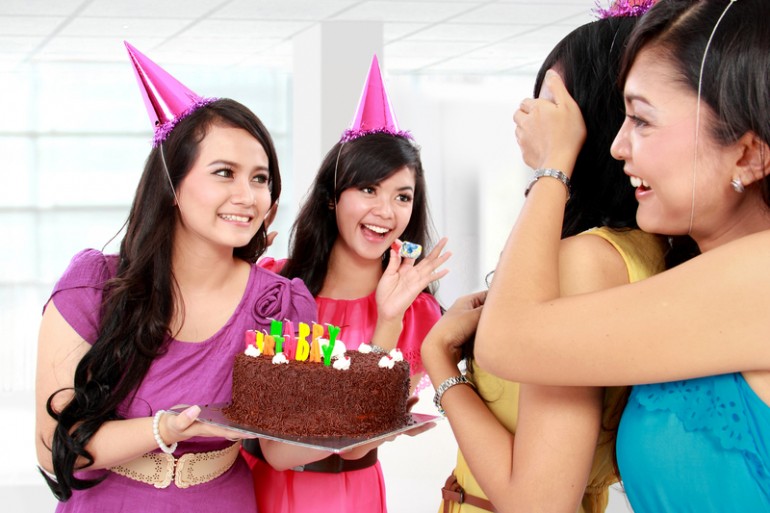 Plan out some surprise visits for her birthday or in other word you can say a surprise birthday party. A surprise birthday party is always memorable.
If you can call some people who are very close to her but they were not able to meet her from a long time. This will be really a big surprise you can give her.
On my girlfriend's 21st birthday three years back, i called one of her close friend for the party which she didn't met from ages. My girlfriend was so surprised to see her. She really loved me for this.
So you know what you have to do, if you want to make her love you more then throw her a surprise party.
4. Guest Greetings and messages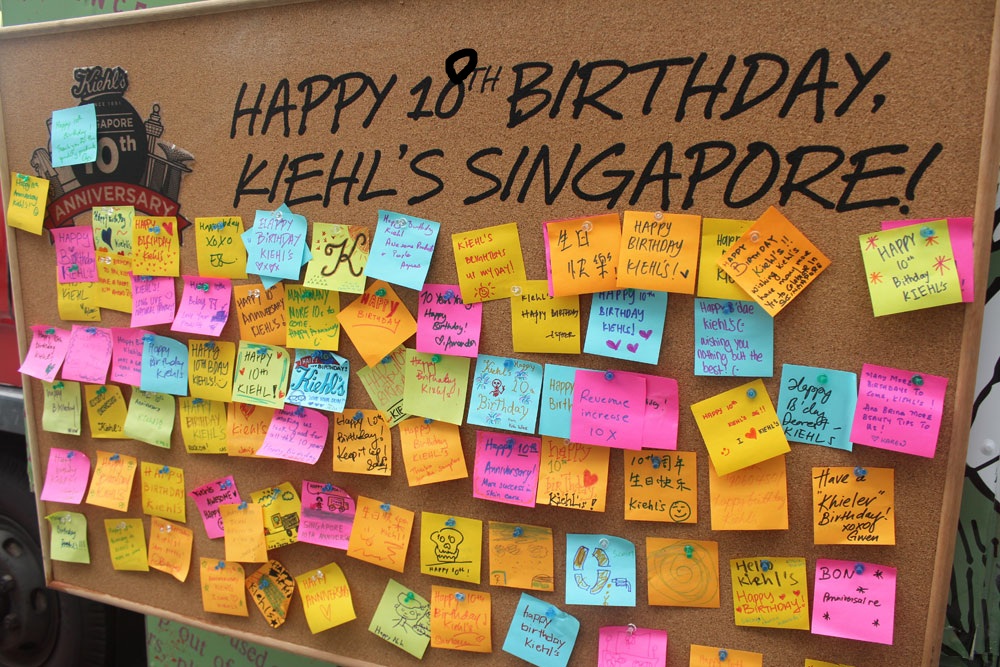 If you are organizing a birthday party for plenty of guests then here is what you can do to make her 21st birthday party more special. Organize a small board with a unerasable marker.
After the party  you can ask the guests to write something for the the lady. It can be anything a wish, a funny message or an emotional one.
After all guests write beautiful messages for her then keep the board wrapped as a special gift for her. This gift will make her remember this day for years and thus it makes this birthday memorable.
You can also go for pin boards as you can see in the image.
5. Wild and crazy party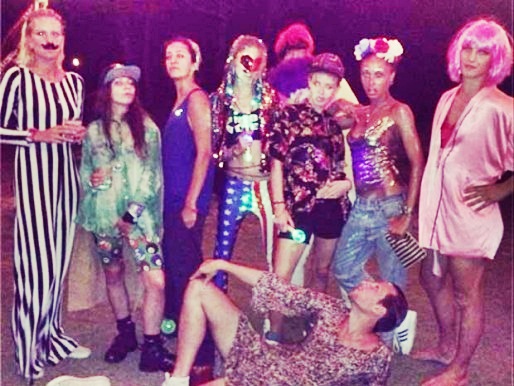 Twenty one is an age where a person starts creating a new kind of hormones called "let me do it wild", LOL, just kidding. But sure at age of 21, people do like to do things larger than life.
At this age for many, simplicity is not in there dictionary. So if you think your girl is one of them then it is time to think beyond just any casual birthday planning.
Plan something wild and crazy for her 21st birthday party. Plan out a crazy theme for the party and call out all those freaking crazy people to make this more happening.
If this is not it then see this how in 2013 Selena Gomez celebrated her 21st birthday in a wild and crazy way.
6. Party with friends family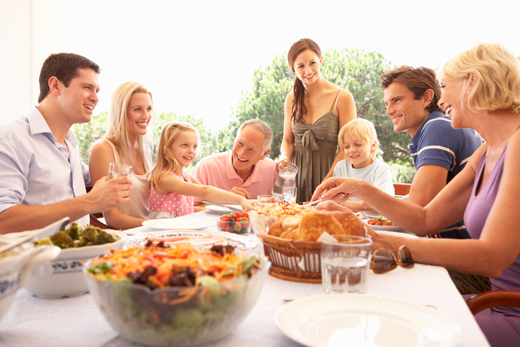 Sometime it is not just the right way to celebrate it in a wild or a loud way. There are many ways you can plan a birthday party to make it special. As you grow mature you understand the value of celebrating your greatest happiness with people who are close to you, like friends and family.
Many girls are more mature in this, they understand the value of family and friends. So if you think she is a family oriented girl then definitely you should plan a small party with just her family and friends.
This is the best birthday party you can throw for her that will make her overwhelmed with joy and happiness. You can either plan out a party at some good restaurant or you can book a mini villa near your place to have good quality time or just at hom.
Here is a story of Liz Kerr who celebrated her 21st birthday with friends and family.
7. 21 Kisses greet

[Image source: Corbis ]
This one is really unique idea for guys who are upto plan a perfect 21st birthday party theme for their girls. Actually this idea is inspired from my own girlfriend. Last year my girlfriend gifted a special thing that i can not forget for years.
Last year it was my 25th birthday and my girlfriend surprised me. For my 25th birthday she gave me 25 kisses all over my face. She told me told close my eyes and she says there is a surprise for you, then she gave me 25 kisses. Isn't it cute?
If my personal story inspired you then you must definitely go for this one. Surprise your lady love with this cute act.
 With this list of 21st birthday party ideas for her and some of your efforts, you can make the occasion memorable and the party successful.