Last updated on June 3rd, 2022 at 11:14 pm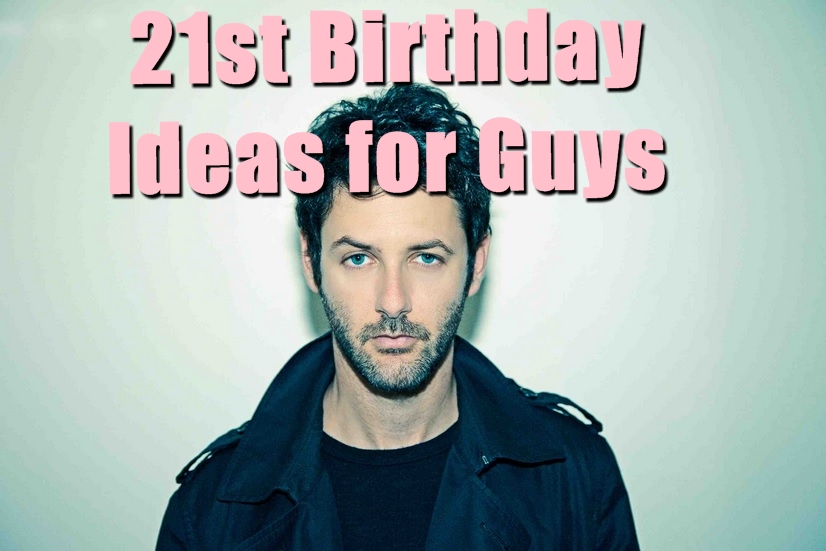 What to plan for a guy's 21st birthday, will it be a party, any activity or something new that would make the occasion special? I know there is a lot more confusion in planning the day for a 21st birthday for a guy.
So for all of you who are looking up for some nice 21st birthday ideas for guys can go ahead and explore new ways of celebrating the day.
---
A birthday is that special day when one person grows a year older and wiser than before. Fundamentally one year of his/her life comes to an end on that special day.
But jokes apart, truly speaking birthday is the most precious day in every person's life whether he/she is a child or young man/woman, everyone celebrates this day with immense joy and happiness.
When it comes to 21st birthday, it seems to be a new beginning of life. When a man or woman turns into 21 then he/she basically turns out to be mature adult leaving the life of teenager and adolescence and entering into a life of adulthood with performing respective responsibilities simultaneously.
Here, in this article today I will share some outstanding 21st birthday gift ideas with you. A 21-year-old man basically turns more serious towards his life and career and his restless nature turns out to be more stable and consistent.
Entering into a new phase of life adds to more burdens of responsibilities and thus the person has to become serious as well as sincere towards his job and future thereby leaving those careless days of the young period. With such liabilities, one totally forgets about his own personal life and about people who care for them.
Thus, today I will showcase some mind-blowing birthday presents ideas when a guy turns into 21 as a birthday is one such day that should be celebrated forever and the experience should be remembered by that person for lifelong.
21st birthday ideas for guys
So here are some perfect ideas that will help you plan a perfect 21st birthday. You can use your own brain too to modify and add more to these ideas.
1. Opt for a theme party
Treat his day by giving some happening to him on this special occasion. Turning into 21 means a person turns out to be a complete adult and so boozing and hanging out with friends is totally allowed by parents.
Hence, you can plan for a surprise party like midnight theme party without letting him knows about it at all.
The theme can be anything like a retro theme, Halloween theme, murder theme and much more.
You can ask your friends to dress according to the theme and you can buy a theme dress for the birthday boy and make him wear that after when you disclose the surprise to him.
The party can include drinks and alcohol so that he can relax at that time after going through all day long hectic schedule.
2. Organize a football match for him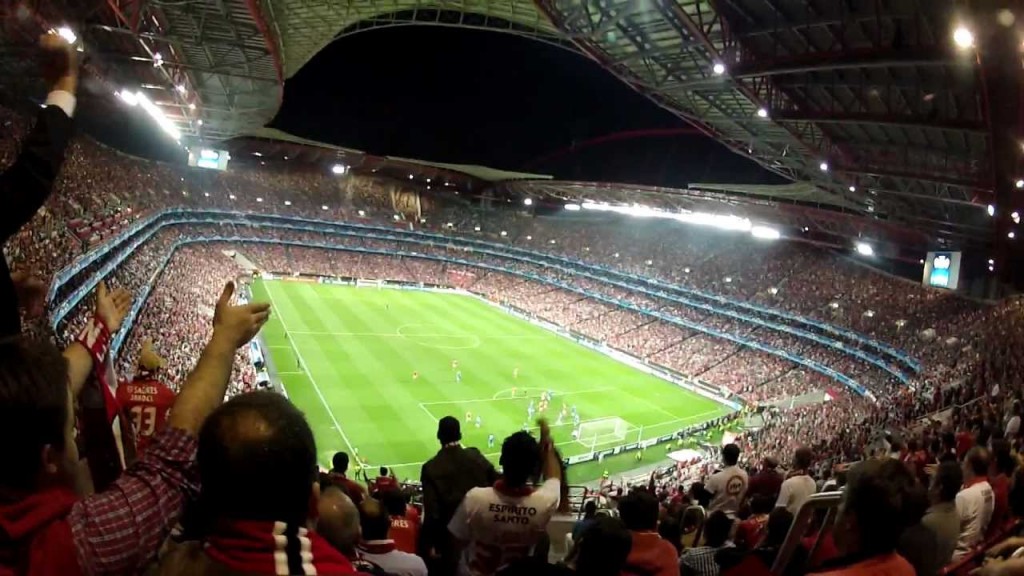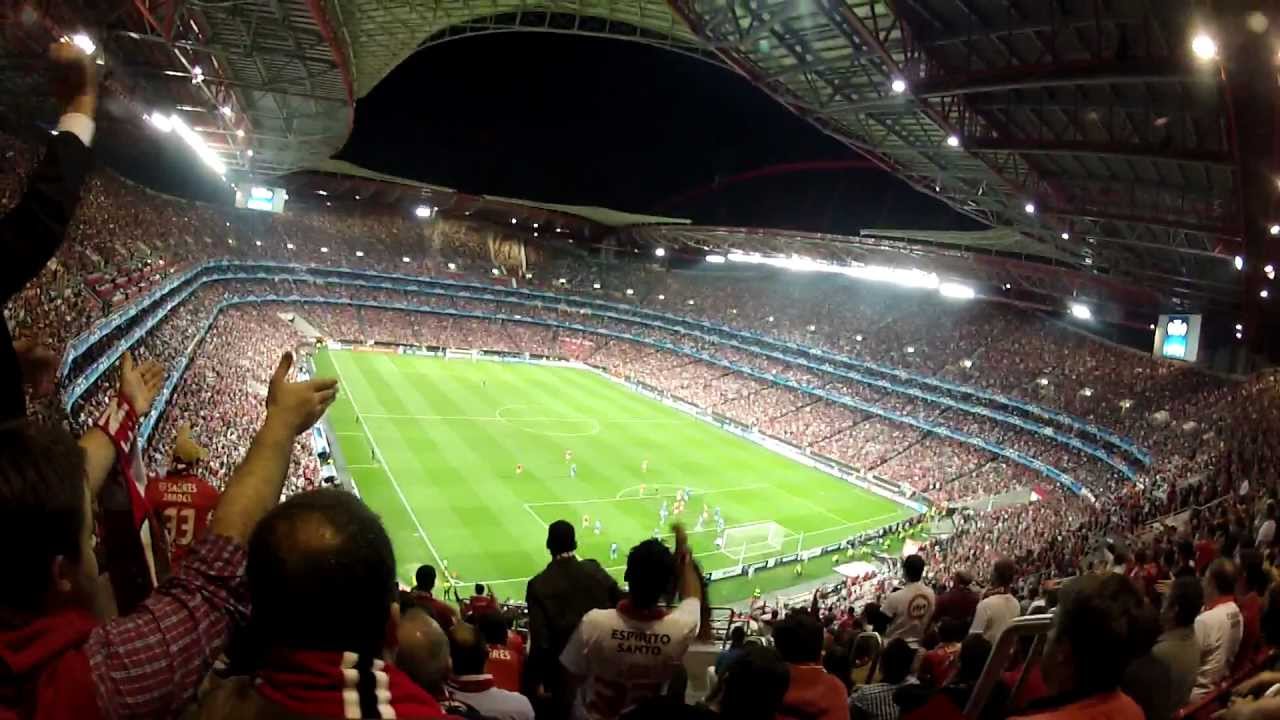 Football is one such sport which every boy loves to play and if you give him the thing which he loves, then his happiness would be on cloud nine.
Seriously, no boy would ever refuse to play football and especially when he is being invited to play in a stadium with some famous football players.
I know this sound a little impossible but if you can arrange for famous football players in your town to play with your friend, then it will the best birthday ever for him.
Ask him to reach the desired stadium and surprise him by introducing him to the famous player and then he will be astonished when you will ask him to play with that player.
He will definitely feel exceptional and see his favorite player in front of him would the most memorable day of his life. In this way, you can make his 21st birthday remarkable.
3. Arrange for cricket passes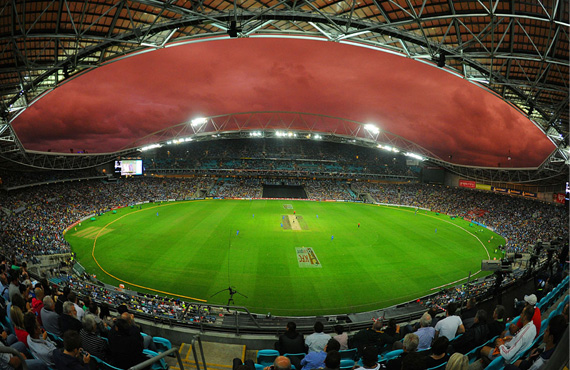 If your friend is a die heart fan of cricket sports and he has not been to see any cricket match in the stadium, then gifting him cricket passes on his 21st birthday would be the most exciting gift for him.
I know this can be a little expensive but the smile gained on your friend's face will be extravagant.
It will cost you a bit expensive though but the output would absolutely be amazing and the birthday boy will never forget this memorable gift throughout his life.
He would never have thought about such a gift in any of his dreams and seeing his happiness will remind you of his successful 21st birthday forever.
4. Book a day in Spa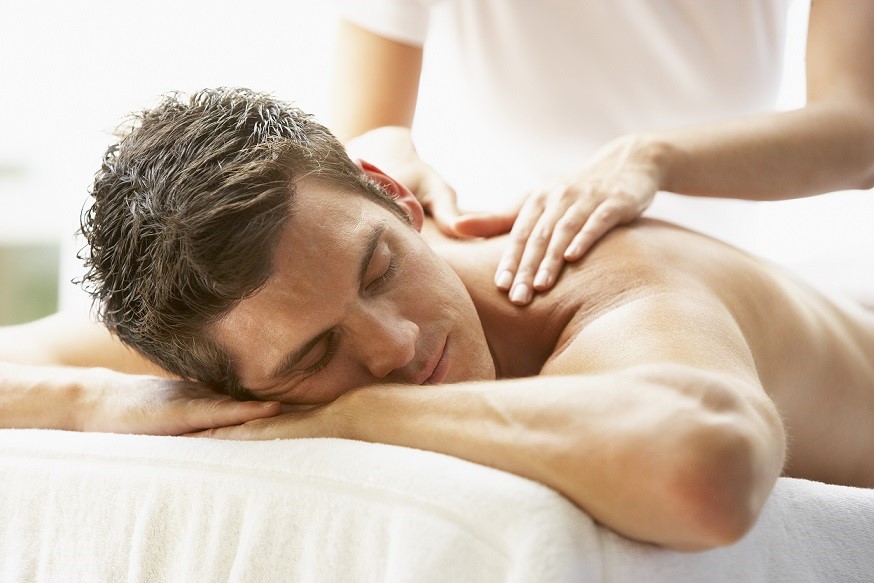 If you are planning to give something different to your friend on his 21st birthday then go for a spa meeting. Call your nearest salon and book a complete mind and body relaxation session for your friend on his birthday.
This will be the most extraordinary gift he would have ever received from anyone. This session will relax his mind, body, and soul thoroughly thereby rejuvenating him from in and outside on his special day and thus, starting his new day with novel thoughts.
This is a very good gifting option for those who work very hard to make their career bright and have wholly forgotten about their body as well as mind and put extra effort on them to get successful in life. Your friend will truly appreciate this gesture.
5. Book a five-starred restaurant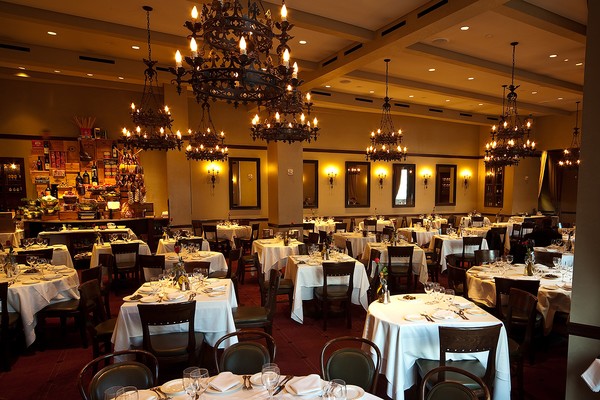 If your friend is a party geek as well as a food lover and you want to gift him something unique on his 21st birthday then why not go for a five-star hotel or restaurant?
All you can do is that you can book a five-star restaurant or hotel totally for him and for his friends as well as relatives on that day and amaze him by this gesticulation.
I m damn sure he will start kissing you in excitement and his feet will fly in the air when you will disclose this surprise.
For that day he will consider himself the king of that hotel/ restaurant and can eat, drink, dance or do whatever he feels like without any hesitation. This enormous token of love will be remembered by him forever in his life.
6. Grant a skydiving session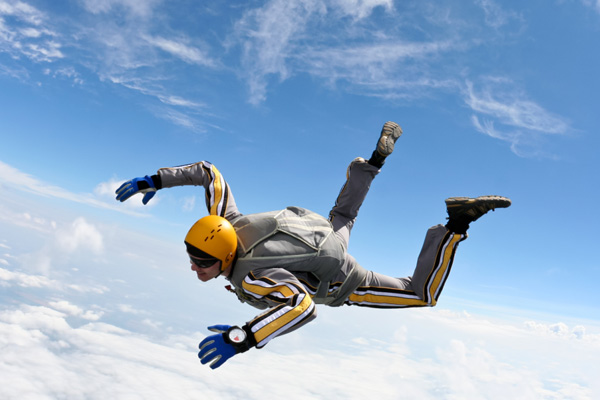 This can be ranked as number one among 21st birthday ideas for guys. Nowadays there are many new sports available in the market which provide an unforgettable experience at cost-effective rates and fulfills your dream simultaneously. I am talking about adventurous sports skydiving.
Nowadays there are small agencies which provide this highly outdoor skilled as well as costly sport in an indoor setup at very cheap and affordable rates.
So if your friend's wish was to take a skydiving session in the open air and have not got any chance to experience this thrill then what are you waiting for?
Just run to such agencies to book a ticket for him and give him the pleasure of a real skydiver.
The flight duration in an indoor setup would be short but the satisfaction and delight gained from it would be unlimited. At last, you will be acknowledged for making his dream come true!
7. Make it a cooking day
It is rightly said that men are better cooks as compared to women and if your friend has a hidden talent of cooking yummy food then why not showcase his talent on this exclusive day?
On his 21st birthday, you can ask all your friends as well as family members to be present in his house. Then you all can conduct a cooking competition where it will be mandatory for the birthday boy to participate.
Everyone can make the delicacies in which they are best at and finally whichever dish gets the maximum votes can be the winner for that night.
In this way, it will be a type of getting together also and your friend will be able to exhibit his secluded talent of cooking in public.
This will boost his cooking skills as well as his hesitation regarding cooking will also get lessen down on his birthday.
8. Plan a Road Trip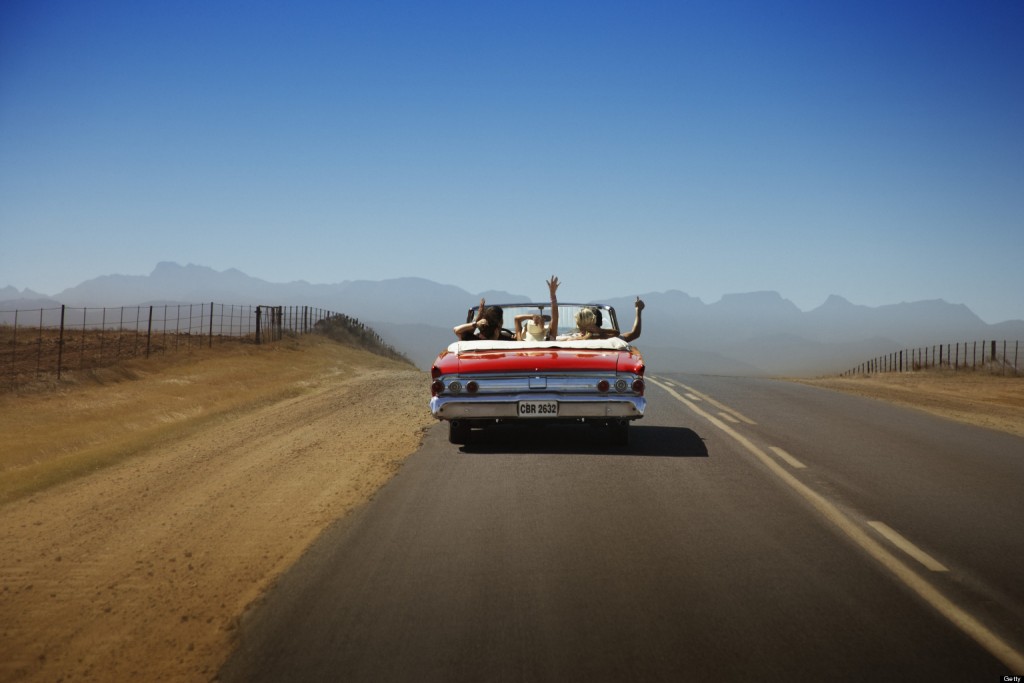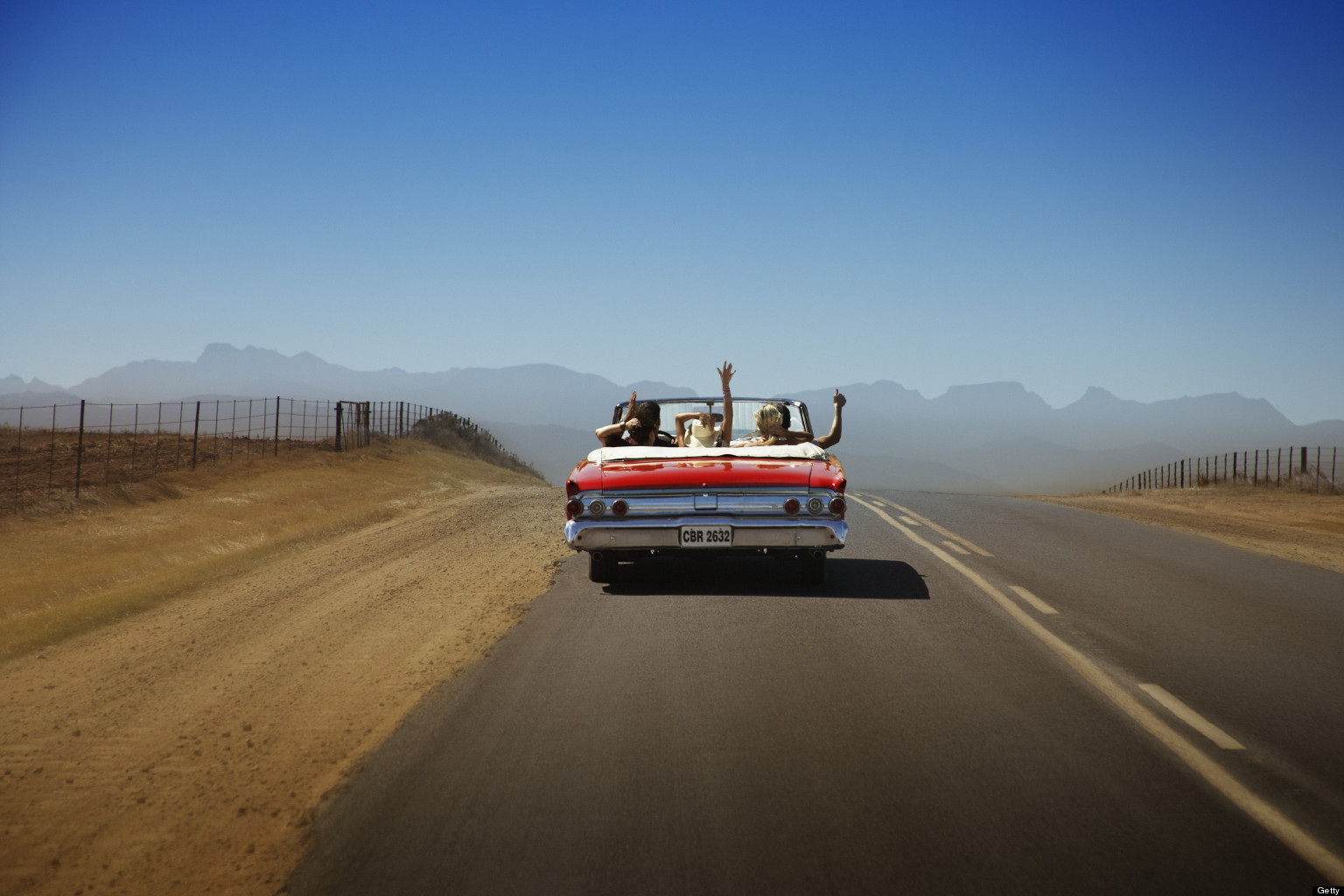 Road trips are meant to be taken with friends only so that you can enjoy each moment of it to the fullest. With family, one feels shy and awkward on a road trip.
So if you are still thinking about any extraordinary 21st birthday present ideas for your friend, then my advice would be that you all go on a road trip.
You just have to arrange a car and a company of friends and then you are all set to go! Plan a road trip to the place which your friend likes the most and which not too far also so that you all don't get much exhausted.
This will glad him the most and your friend will also get a break from his tiring schedule and he will feel refreshed.
9. Photo shoot session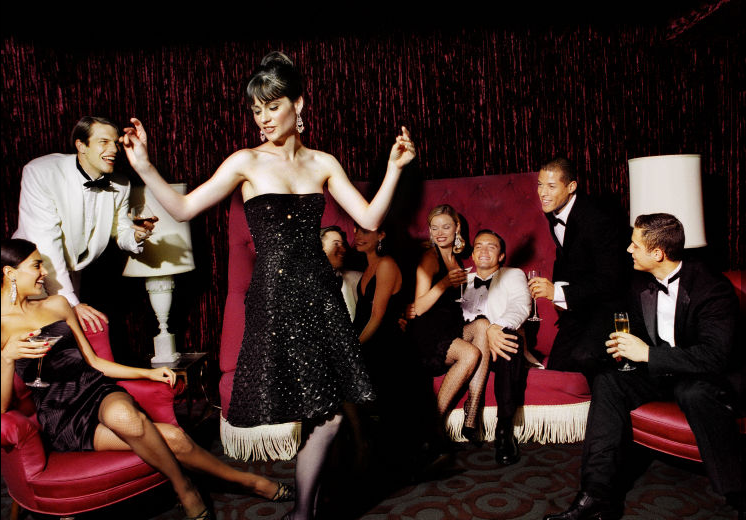 Nowadays selfie session is trending a lot. People keep on clicking photos of themselves and of their friends all the time.
If you are planning something different for 21st birthday gifts for him then you can book a photo shoot session for your friend with a professional photographer in a studio.
This gift is somewhat unique and your friend will love it especially if he is a self-obsessed man who keeps on clicking his pictures here and there.
This photo session casting on the day when he was born, will make him feel very special and exceptional from the rest.
This will enhance a new source of energy in him thereby boosting his self-confidence to another level.
10. Present him a photo frame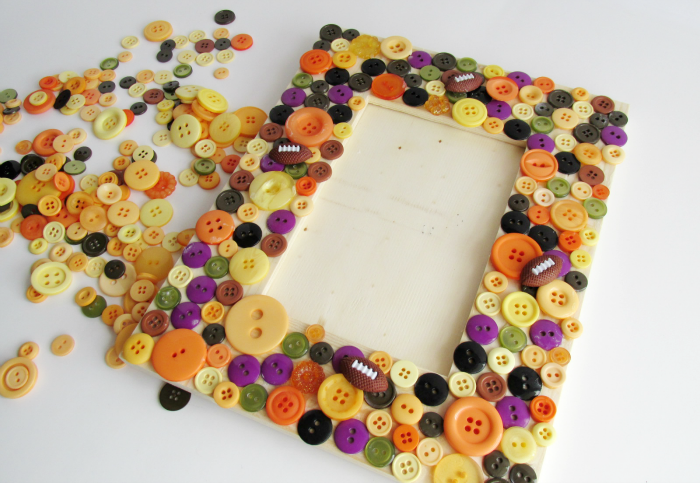 This is one of the all time hit ideas even in 21st birthday present ideas, to present him a photo frame with photos of his childhood till present age. This is a bit hectic work but the output you would get would be marvelous.
For this, you will have to collect some good amount of photographs either from his house or from his relatives which can be of his birth period, childhood, adolescence period and finally of his present age. Then you can select the best photos from it and make a collage and can get it framed.
You with a company of few friends can gift him this photo frame comprising of his childhood memories till his present, thereby in return, you will receive a precious smile on the birthday boy's face.
11. Surprise him at midnight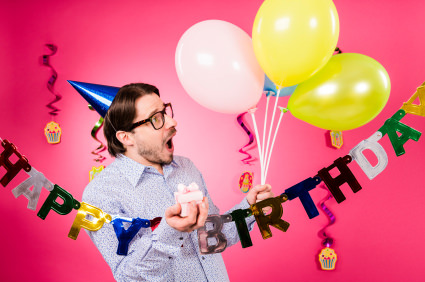 If your friend stays alone and has not decided anything for his birthday then you all friends can surprise him at midnight sharply at 12 when the date changes to his birth date.
All of you can dress up like horrifying ghosts and vampires with complete makeup and surprise him sharply at 12 o'clock by knocking at his door.
When he will come to open the door he will get a huge shock to see you all dressed up like that. In this way, his birthday will get more interesting and he will definitely love to see you all celebrating his birthday with so much enthusiasm.
It's a great way to show your love to him and cheer him up by not making him feel lonely or left out a member of his family who is staying all alone, far from his parents.
Adventuresome Activities for a 21st Birthday
Backpacking adventure:
Get the celebrant a proper and also directed hiking adventure in a spectacular area. The finest dream hike location is Yellowstone National Park in the U.S.A.. Giving the finest hiking adventure as a 21st birthday gift offers the advantage of letting other persons' birthday gift selections less complicated, since they could usually present backpacking and also camping out facilities for the journey.
Mountaineering:
Buy the mountain climbing experience for the fortunate twenty-one birthday guy in the event that he's interested in adventurous activities or perhaps enjoys taking some time out of doors. Relying on your spending budget and familiarity of the celebrant's comfort level, the mountaineering journey can be anything from a learner-adventure to a local interior mountain climbing gym to a guided experience in a great Flatiron.
Drifting adventure:
Select a drifting adventure for the 21st birthday celebrant in the event that you reside near a main river just like the Colorado or perhaps if she really likes related water activities. Rafting adventures differ from a 2 hour afternoon excursion along regional rapids to a bit complicated experience in which the birthday lady would confront a large challenge.
Skydiving:
Present the guest of honor a gift card for skydiving. Skydiving makes a specifically great birthday gift since nearly anybody may get pleasure from it and it is frequently obtainable as being an activity, but the accessibility of various other types of extreme adventures is frequently restricted by region. The majority of skydiving apparels offer elective picture recording of the jump-an extra probable birthday gift for the birthday person.
21st Birthday Party Food Ideas
Finger food is a good choice if you're hosting a crowd. Nobody has to bother with buffet lines or cooking a sit-down dinner. If your party has a theme, select your foods with the theme in mind. Also, choose your food based on the formality of the party. I'd pick different foods for a fancy martini party than I would for a casual party with shooters and a keg of beer.
Some casual party food options to offset all that booze:
trays of sliders (mini hamburgers)
egg rolls
wraps cut into 1″ slices (it's easy to add some vegetarian options here)
sushi
a veggie and cheese tray
wings
mini pizza bagels
bruschetta
21st Birthday Party Ideas for Cakes
Get a plain sheet cake and some frosting pens and have the guests write a personal note right on the cake. Make sure you get a picture before it gets cut! Personalized cupcakes with each guest's name and the date written on them are fun. Make a giant cupcake for the birthday girl or boy!
Another one of our tasty 21st birthday party ideas centers around an all-time party favorite: the chocolate fountain (you could also use a large fondue pot).
After you blow out the candles on a huge sponge or pound cake, cut the cake into bite-size pieces. Place them in a bowl next to the chocolate fountain with a cup of skewers and let them have at it. Add a bowl of strawberries into the mix and you have a really fun and repurposed birthday cake!
Read more: http://www.birthdaypartybabble.com/21st-birthday-party-ideas.html#ixzz1oGH2QfJX
Under Creative Commons License: Attribution Share Alike
Read more: http://www.birthdaypartybabble.com/21st-birthday-party-ideas.html#ixzz1oGGqXvVY
Under Creative Commons License: Attribution Share Alike
I hope the above mentioned 21st birthday ideas for guys are helpful.