Last updated on June 3rd, 2022 at 11:06 pm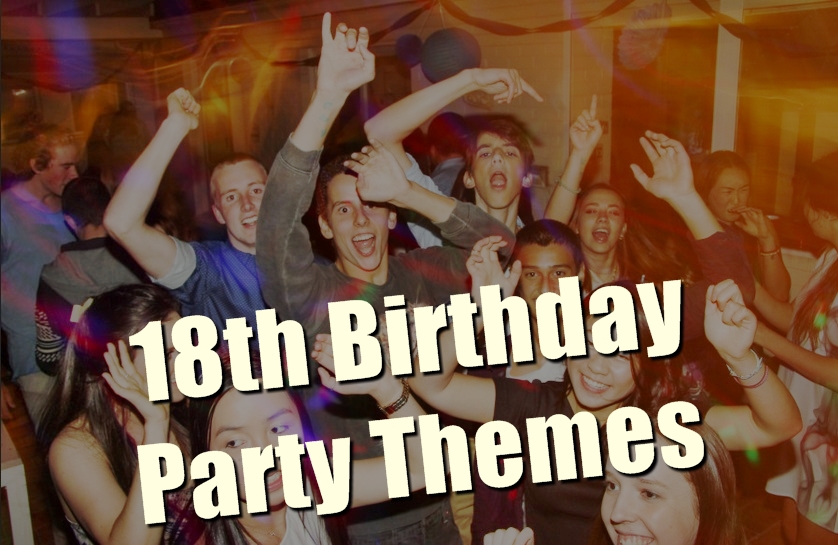 This is in answer to the combined questions of Eric and Suzzan, asked me about some nice  18th birthday party themes. I have tried to make a separate theme list for boys and girls with some additional tips and advices.
Turning 18 only happens once in a lifetime. So it needs a celebration, as this day and this moment will not come back in life. It is also a mark of becoming a young man or young lady.
Turning 18 brings many advantages with it. It also brings new challenges and new responsibilities with it. Now a person is ready to participate in worldly affairs and enter the new journey of his/her life.
The 18th Birthday party should be celebrated with new and innovative ideas so that the birthday man or lady feels extraordinary.
To throw a birthday party in a very organized way, one should take the following things in care.
18th Birthday Party theme ideas for boys and girls
These steps will make the birthday party really an unforgettable party. Here you will find some of the tips that will help you plan a perfect any 18th birthday party ideas.
After this list, you will find the actual party themes list. There will be two different lists for boys and girls.
1. Plan the party
First and foremost part of the party, that it be planned in an effective way. Party should be planned in such a way that each and every member could take an active part in the party so that no one can feel bored at the party.
It is better to plan, then act. As planning makes everything easy and one is able to achieve its target. Party should be planned, before execution.
It is very difficult to plan a big party and to execute in an organized way. To remove this difficulty, we have a solution.
2. Party planner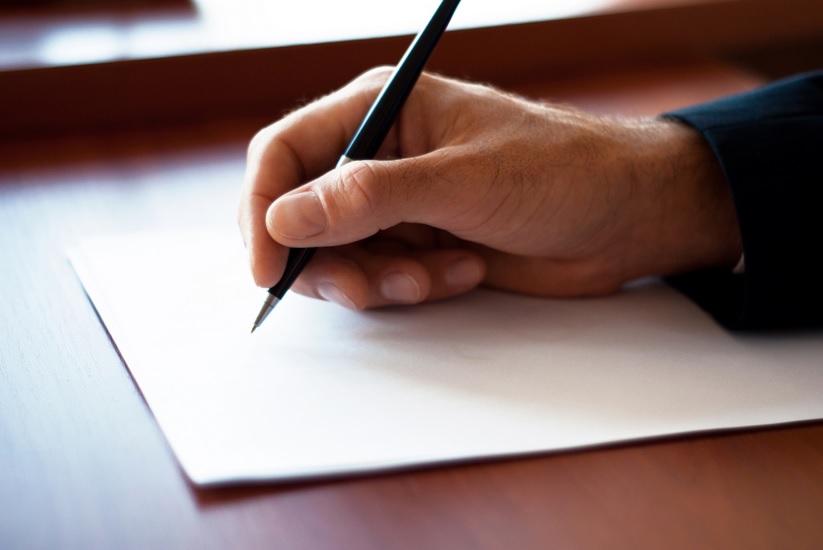 Party planners are appointed so as to give a facility to the owner of the party that the party will be great and it will not create any misconstruction in the party.
Party planners take all the work on their shoulders and work accordingly as they have experience in party planning.
3. Decide the Budget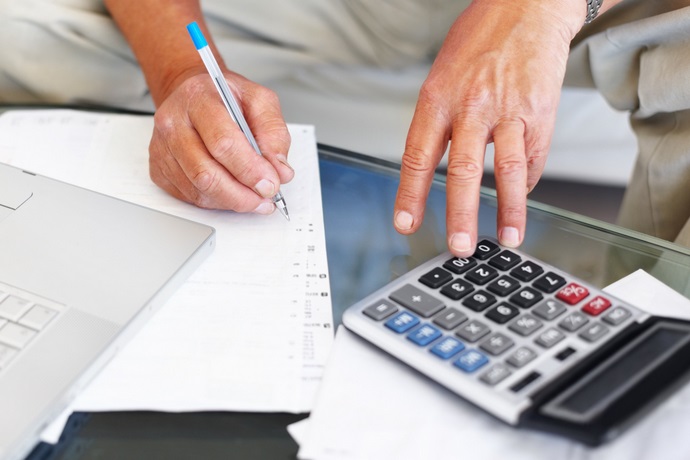 Everyone desires great pleasure, and they may need to throw a giant party as it is a symbol of their status. It is better to plan a party as per the budget.
Planning the party with the budget can bring great advantage to the host. To limit the budget may help the host to know all about the expenses in the party.
It is important to plan the budget before hosting a party, as it brings all the expenses in front of eyes of the host and he is able to spend in an appropriate way.
4. Make a guest list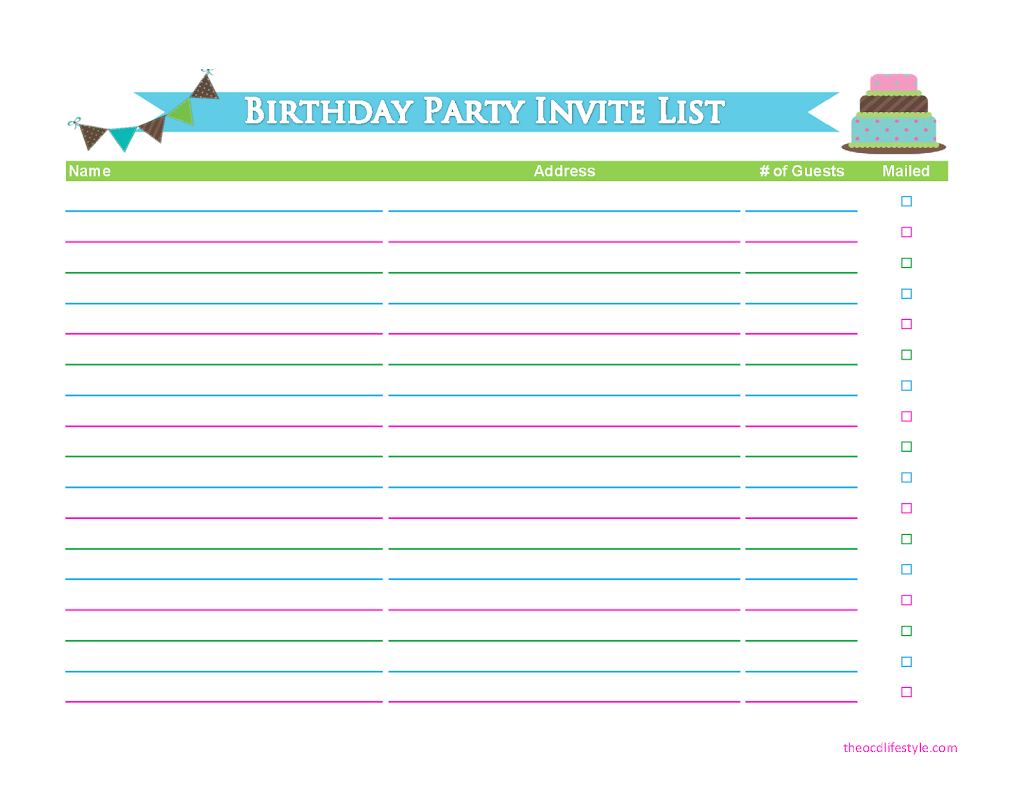 It is very important to make a list of guests, so as to avoid further disputes and problems.
It will give you an advantage, as it will help you to keep your budget on view and with this, you will be able to know the number of people coming to your party.
5. Find a place to host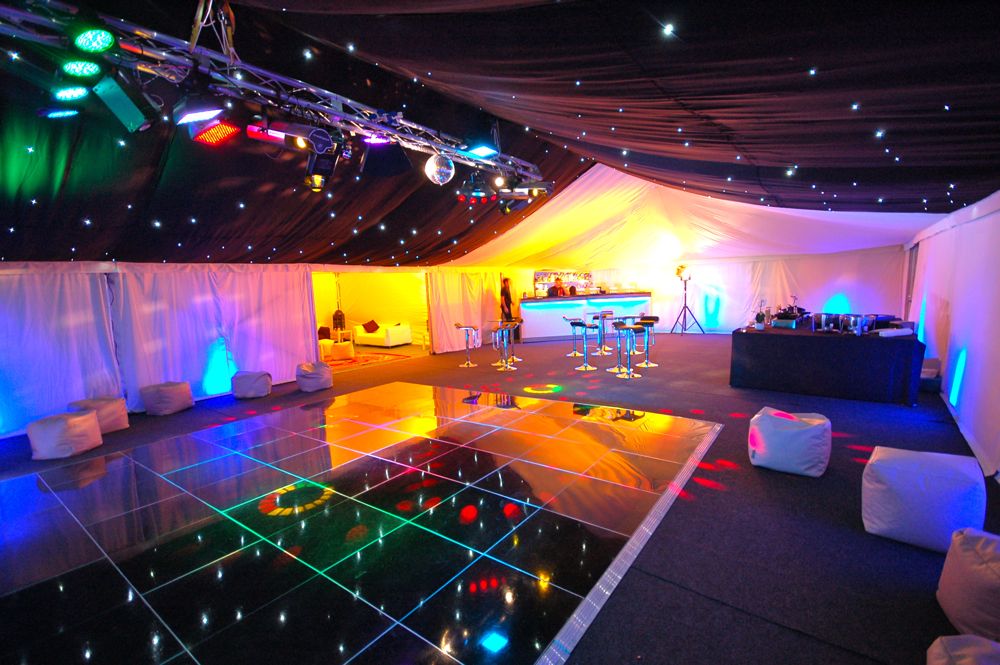 After planning and deciding the budget, now its turn to select a place of the party.
Which place will be beneficial to the owner?
Will it be the right place for the gathering?
Is the transportation facility available?
These are the simple questions, which should be answered before selecting a place for the party.
To set a time for the party will give you and your guests a facility as when to reach to the party. It is better to set the party time and date so that no confusion may arise at the time of the party.
To invite the guests is more important, and it should be done with care, so that not a single relative or friend may be left without invitation.
Invite your all guests with the attention. Invitation cards should be designed differently. It should be different for boys and for girls. So it is better to make it design accordingly.
It will be best to plan the food and drinks to be served at the time of the party.
Food should be according to the taste of guests and it should be planned in such a way that everyone should remember it in the future.
After deciding these primary steps one should now select a cake. A birthday is incomplete without a cake.
A cake should be designed in such a way, that it can attract all the invitees of the party.
A cake should be of the choice of a girl or boy. As it is their birthday, so cake should also be designed in that way only.
Get the cake ready with some theme that is liked by the birthday boy or girl like music, sports etc.
There are several designs which are present in a market, but it becomes more important to select the one which completes the demand of your party.
Cake is the center of attraction of the party. It should be designed very carefully.
Let's start out with themes of the party. Themes add flavor to the party and bring adventure to the celebration.
Themes should be designed according to the birthday boy or girl. With the well-planned theme, it adds meaning to the party.
Theme party ideas for Girls
1. Princess Themed Party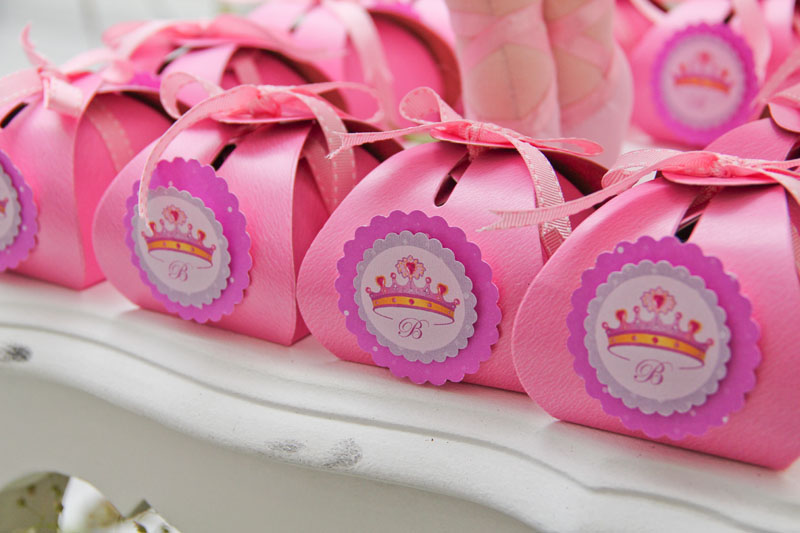 Invite every guest in the dress of a princess, so as to match the theme of the party.
Everyone will look like a princess in the party, and it will be a royal party as all the ladies are dressed up, in princess dress and it will bring new and innovative design to the party.
2. Carnivals Themed Party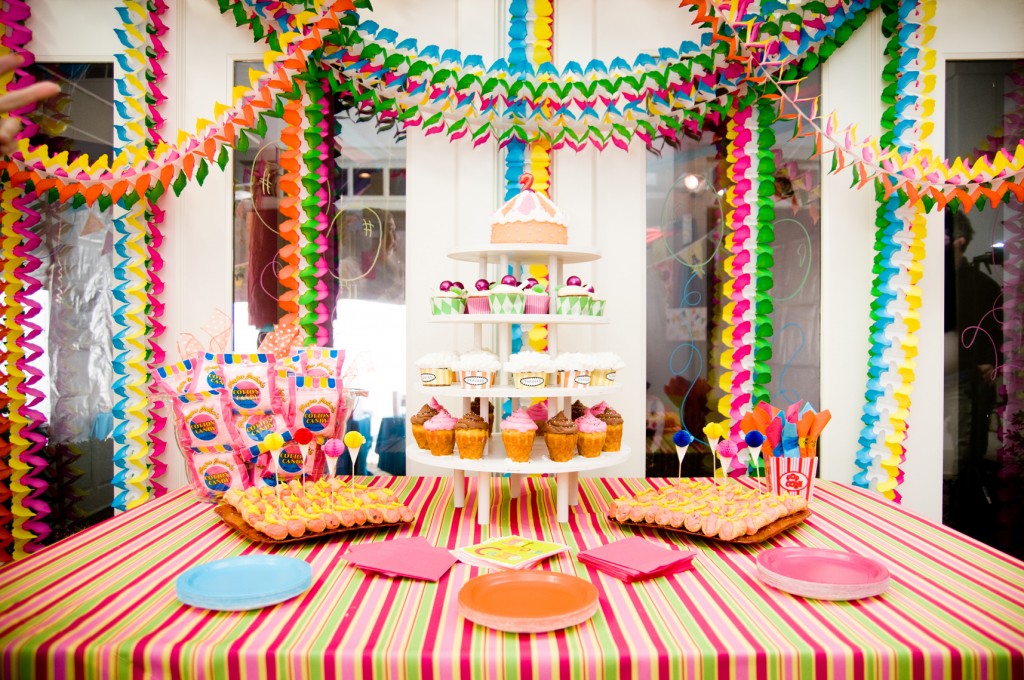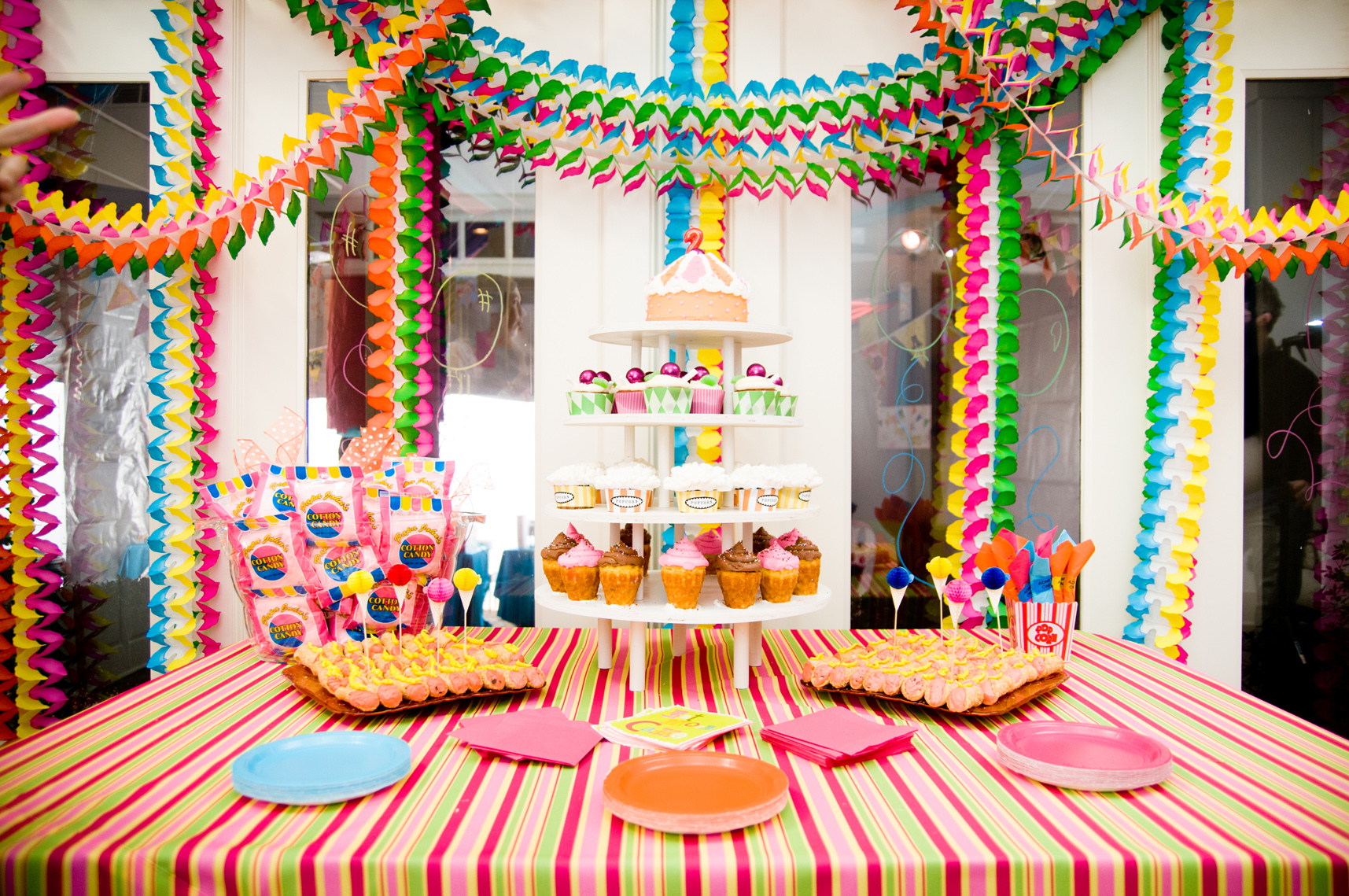 A theme party will make you feel young again. Cotton candy machines, popcorns, sweets will bring the feeling of carnival and it will serve new aroma to the party.
This can be best to be served in a girl's birthday party.
3. Rock Themed Party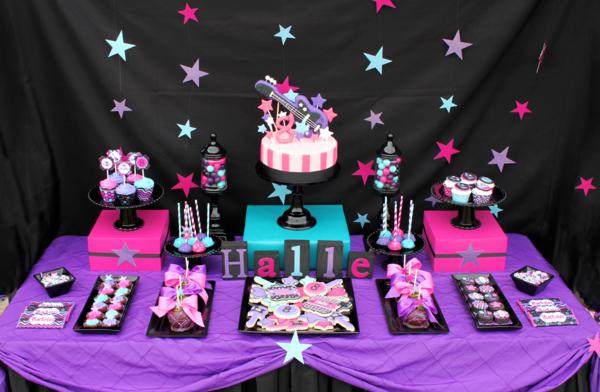 If your daughter loves rock music and loves to listen music, than it is the excellent idea for a party.
Throw a party by keeping in view that your daughter will love it and enjoy with her friends, than it is sure that you have touched her heart and succeeded in throwing a party.
4. Chocolate Lollipops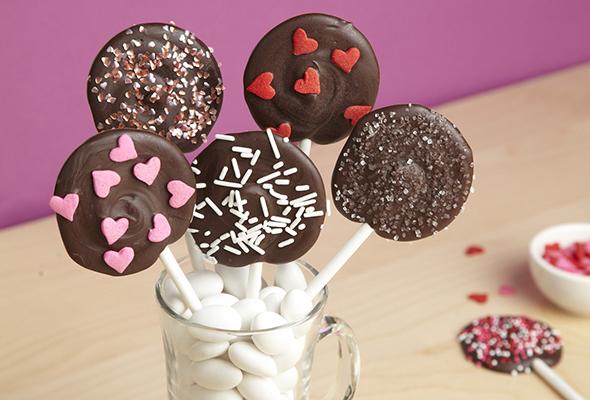 Serve the chocolate in shape of Lollipops as it will add new get-up to the party. There are many molds available in the market or you can order it on-line also.
Birthday girls and invitees will surely love it as it is a new and fresh idea of the party.
5. Jewelry party
This will be one sparkling theme where the entire focus should be on jewelry. Let your daughter and her friends display their collection of jewelry.
6. Cosmetics and make up theme party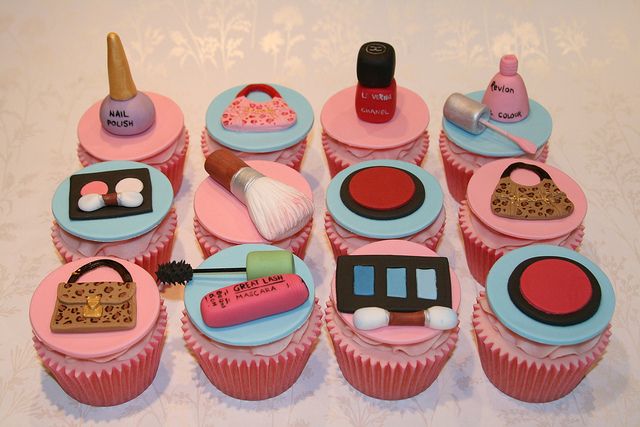 You can have a theme that is close to every girl's heart i.e. dressing up, make up party. You can have professionals for doing nail art, hair braiding, make up etc. for all her friends. This party will be a huge hit.
Small customized make up bags will also make an excellent return gift as she will never go anywhere without her cosmetics. So it is sure that she will use it and will remember you every time.
7. Pyjama party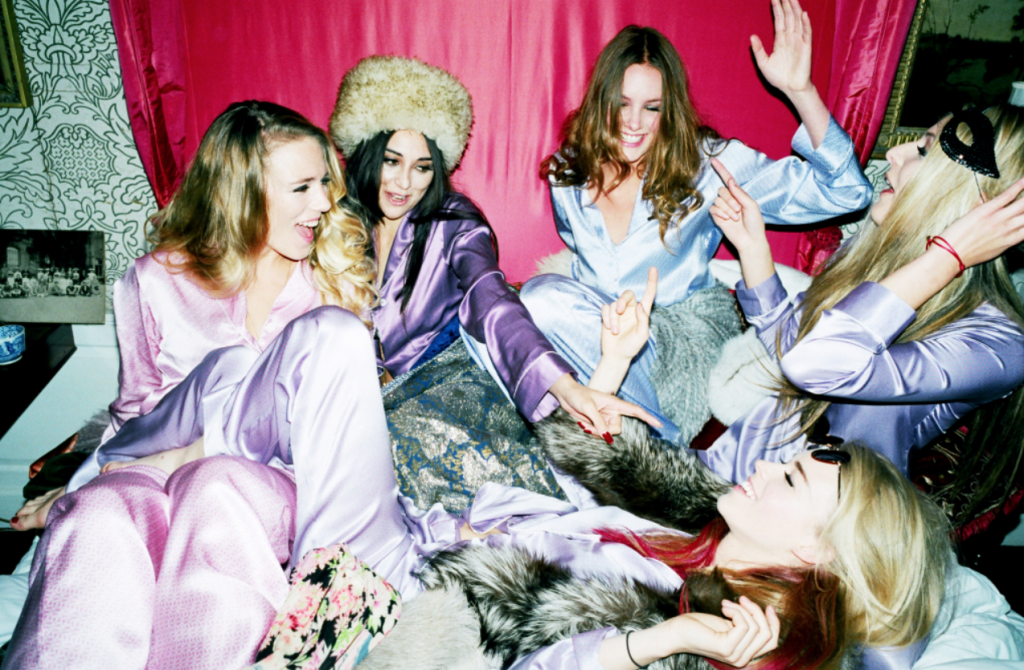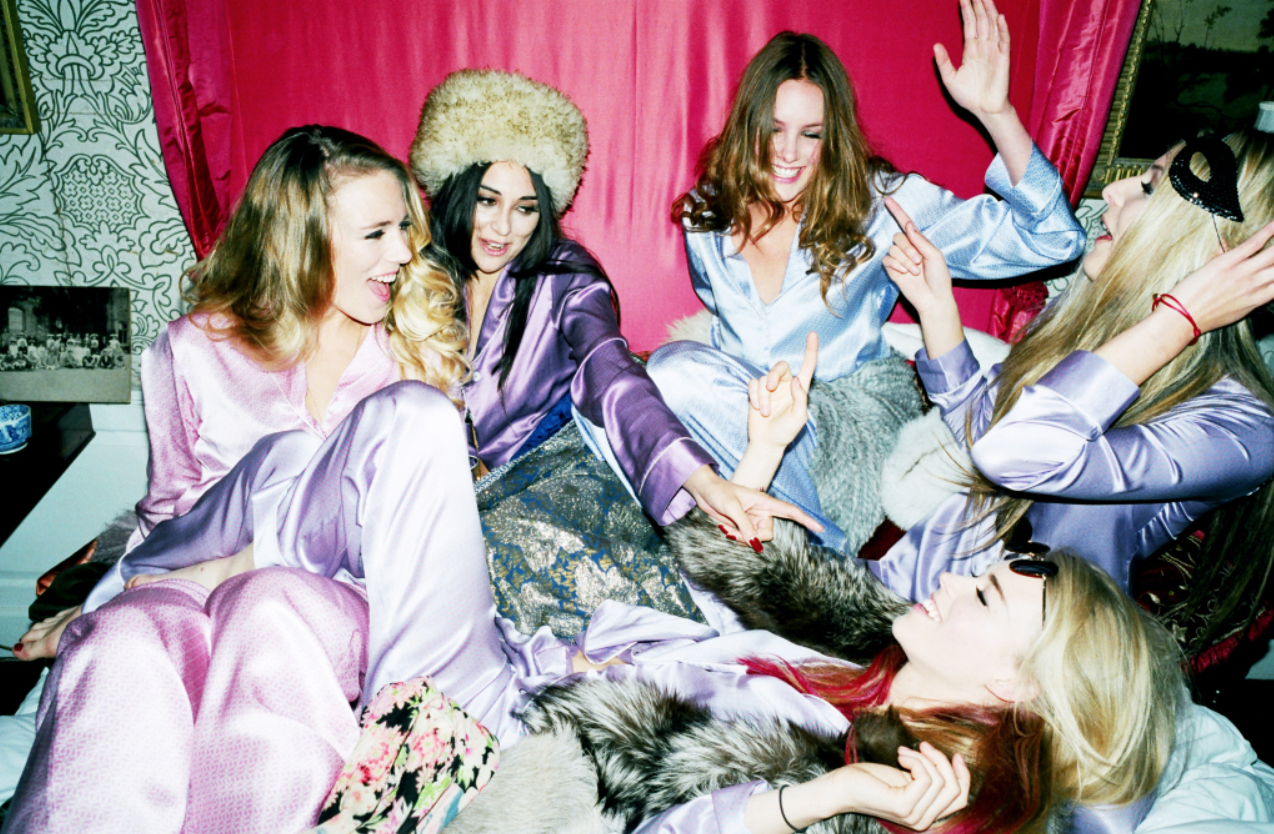 You can also organize an overnight stay party or a pyjama party for her and her friends. This is something that they will cherish forever and will also always remember you and thank you for organizing such a personal party.
You can order or make food of their choice and let them do whatever they want to do!
8. German Sparkle Party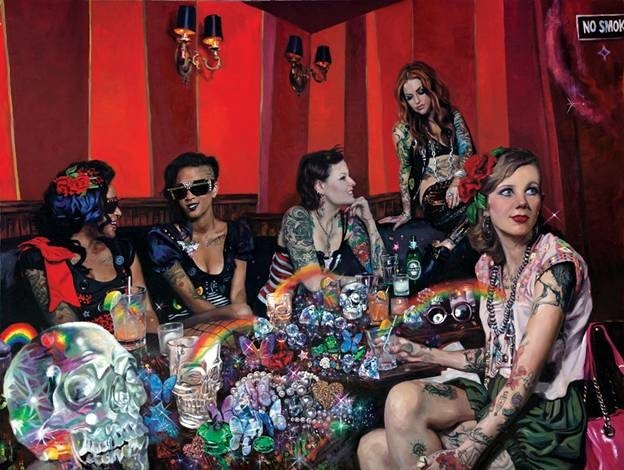 This party theme will be loved by her friends who are attending her 18th birthday party.
This is a unique party theme where she and her friends will be dancing on a dancing floor on the beats of techno music which will be played at the party.
You tell your friends to wear themed costumes for the party such as tell them to wear shining glittering costumes which will bring enthusiasm and excitement in the party while dancing on the dance floor.
9. Fancy Dress Party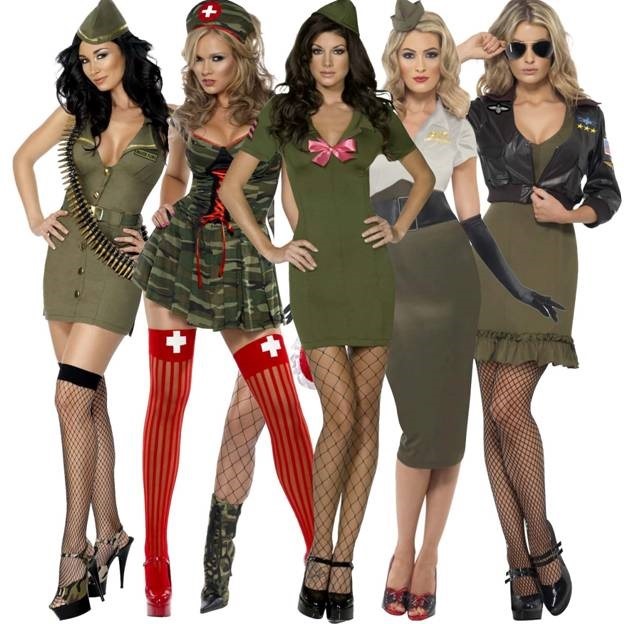 Everyone knows what a fancy dress party is. Celebrate her 18th birthday by sending invitations to her friends and informing the attending guests well in advance to come in fancy dress costumes that are having a theme to it for the party.
Choose from amongst the many themes to dress up for the costume party and inform your guests likewise.
The themes may be interesting and will bring fun and joy for the participating guests. As a host you can choose from any below given themes of your choice for 18th birthday party theme:
· School Days
· Steam Punk
· Wild West
· Pirates
· Vicars and Tarts
· Any color that you want to wear such as Red, Green, Blue, Yellow
· James Bond
· Sci Fi
· Horror
· Beach
· Animal
· Jungle etc…..
By choosing any one of these themes for the party you can bring enthusiasm and excitement to the assembled guests and can make the party special.
10. Mocktail Party
She will love to give Mocktail party to her friends on her 18th birthday. For a teen who is desperately transforming herself into an adult, the mocktail party is the right thing to give to her friends.
She can serve non-alcoholic beverages like pina-colada, lemonade and mixture of fruit juices to her friends in plastic mocktail glasses by using stirrers, napkins and using those paper umbrellas that are small and cute as decoration while serving authentic mocktail drinks to her friends.
While serving drinks she can also play beautiful background music that will bring relaxation and enjoyment for all in the party.
11. Dinner and Movie with Friends
Give funds or pocket money to her for her 18th birthday party ideas and tell her to spend or splurge that money on her friends by giving them a surprise treat.
Then let her friends decide of whether to watch a movie first or visit her favorite restaurant for dinner.
Then take your friends first to watch a favorite movie as per their choice and then have an awesome and delicious dinner with them.
Prior to watching their wonderful movie at a cinema-hall near you purchase movie-tickets in advance and invite your friends in a unique way to watch the movie by handing them movie-tickets on which RSVP is written.
After watching the movies go with your friends to have dinner at your favorite restaurant in which delicious food will be served to them.
Your friends will always remember this unique way of celebrating your birthday and will thoroughly enjoy it.
Also have a glance at :
18th Theme party ideas for Boys
1. House party
Young man does not like the decorations and fancy wears. They only need space and their friends. They like to celebrate with their friends only.
So make preparations of the party, keep all the eatables on the table and go away from the home. Give them space and let them enjoy. This is the best 18th birthday party idea with no cost.
2. Water party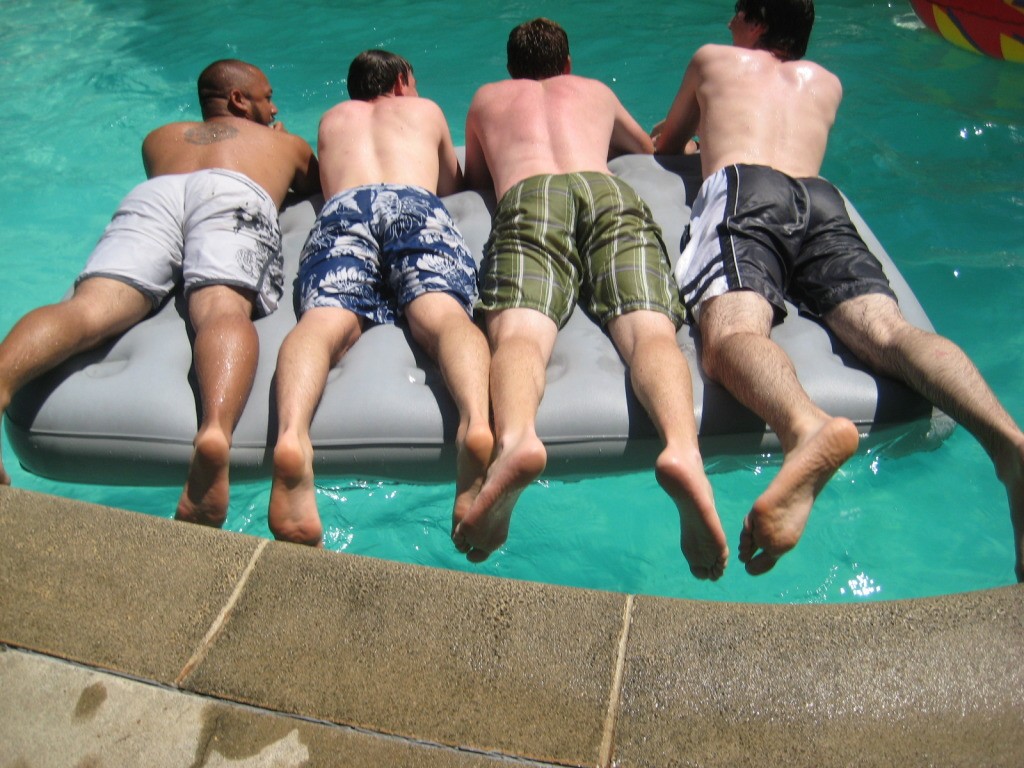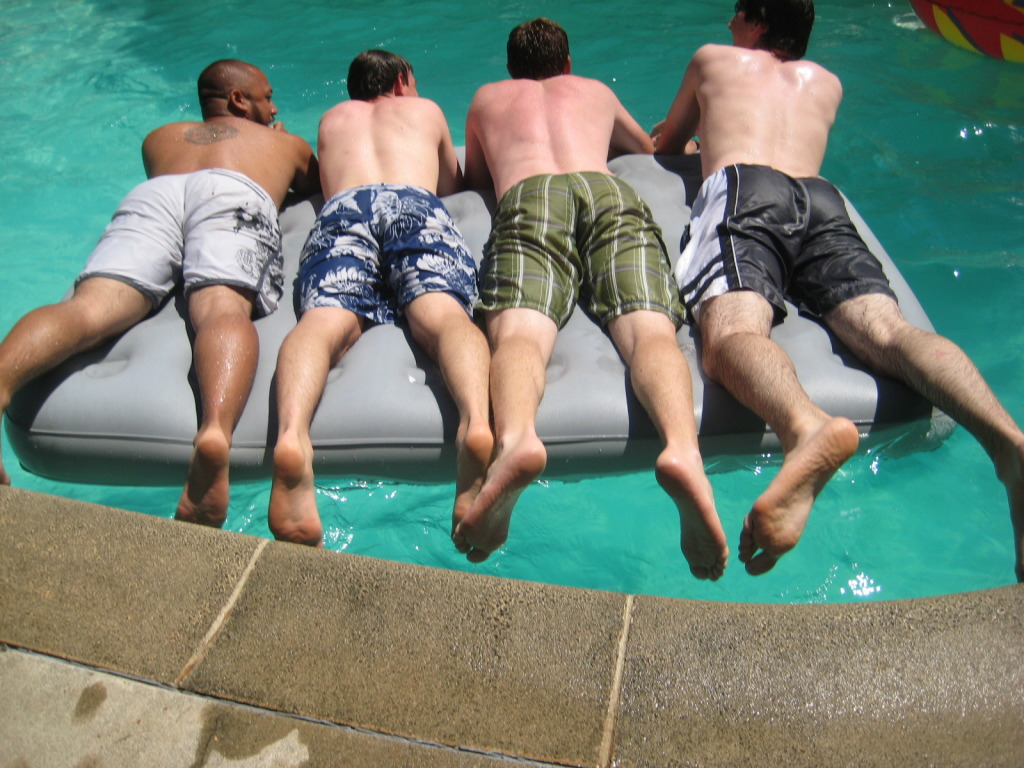 Young men love to play in water and love to enjoy themselves in the water. Arrange the water party in some pool or somewhere in a swimming pool.
Let them enjoy and arrange for the food and drinks which they love the most. It will be an excellent 18th birthday theme idea for your birthday boy.
3. Club Party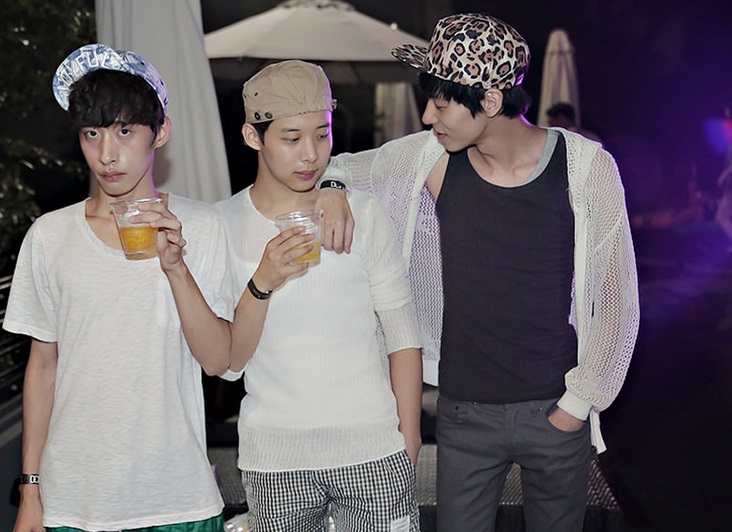 Clubs are the place where every young person wants to go and have fun. But parents don't allow many of them to go there.
So arrange the party for the boys in the club and surprise your child with your idea. They will surely love you and 100% will enjoy the party.
4. Balloon Party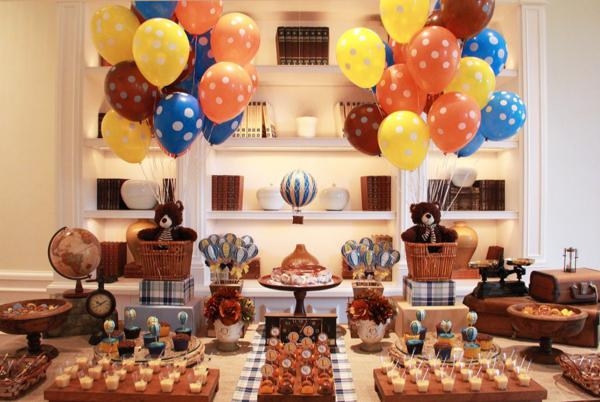 Keep the balloons theme to the party. Tell each man to blow the balloon till it blasts. They will enjoy this party and the party gets filled with the sound of crackers sound.
5. Restaurant party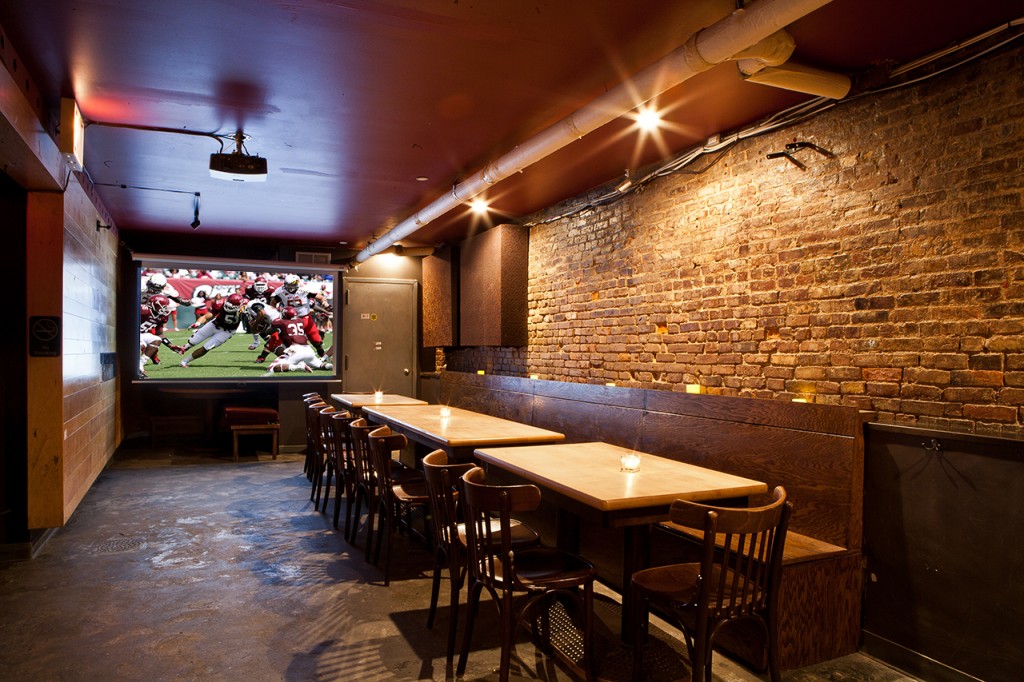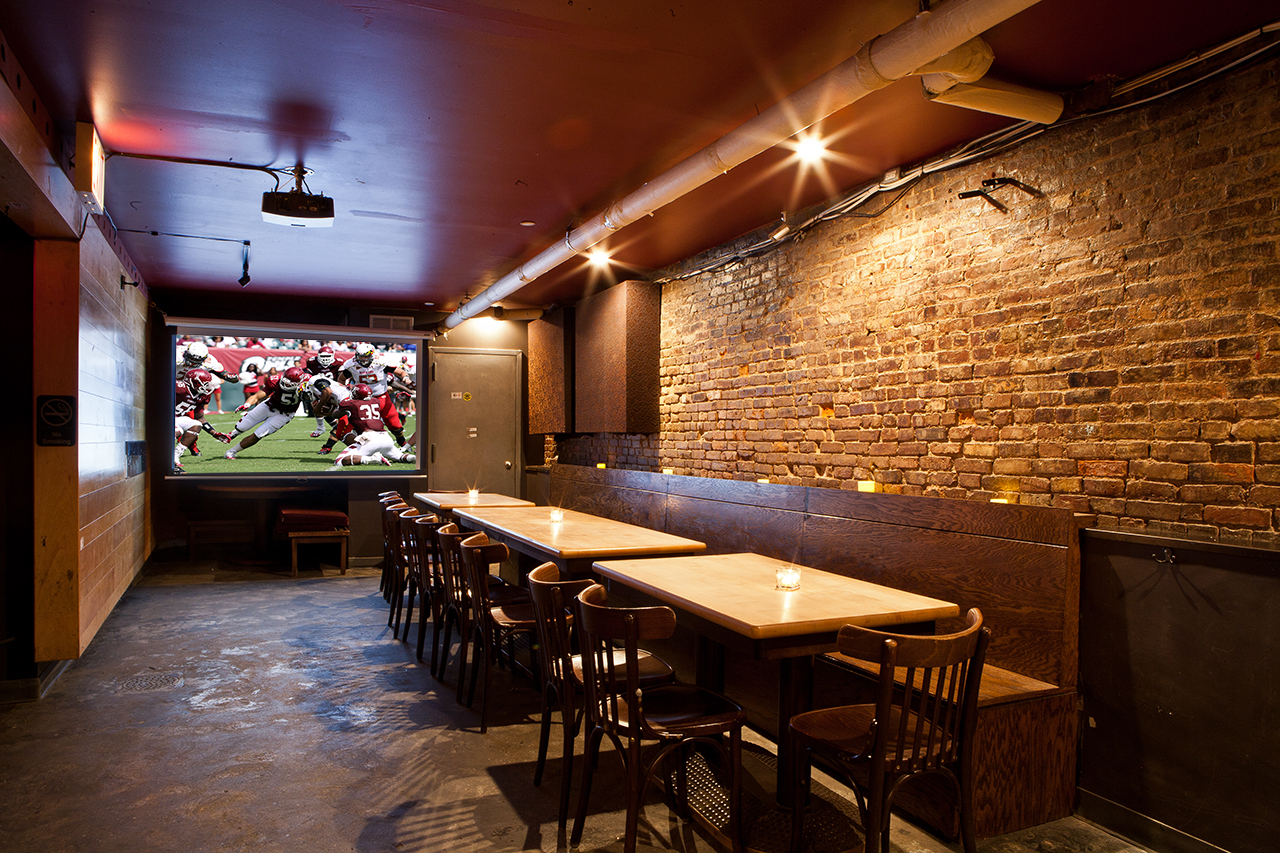 Arrange the party in the restaurant for boys as they only love to eat and drink and they will enjoy that only.
They can have a small area dedicated for the party where you can also organize music and dance for them.
6. Sports party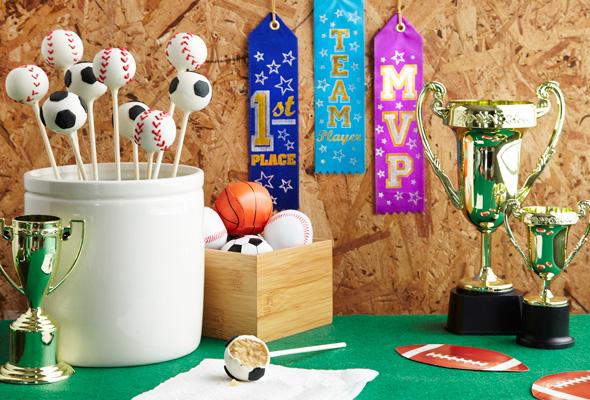 Organize the outdoor party for the sports and many physical activities. It will enhance their sports activity and bring new sports to the party. It will help them to keep fit and fine also.
Themes will add new colors to the party, as it gives uniqueness to the party.
With the theme in the party, it will help to tie the knot between the parents and their child. It gives the feeling of special to them.
7. Adventure Party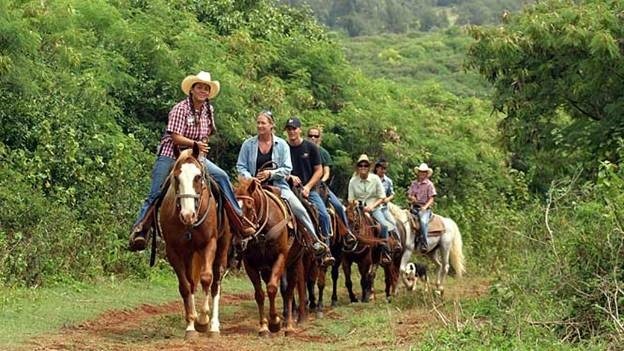 This party is most suitable for your 18th birthday as it involves physical activity and fun. You can arrange an outdoor adventure party with your friends to enjoy good company, great food, clean air and lots of excitement while partying outside.
As per your budget plan your hotel accommodation which includes cabins and rooms at the hotel for your adventure party.
Indulge in adventure activities with your friends such as kayaking, bushwalking, sailing, caving, biking, paintball, water skiing, tubing, skiing and horseback riding.
Take care of your guests and let them know the rules and guidelines while on an adventure party with you and have proper communication with them so that they will not get lost in the wilderness.
8. Movie Marathon Party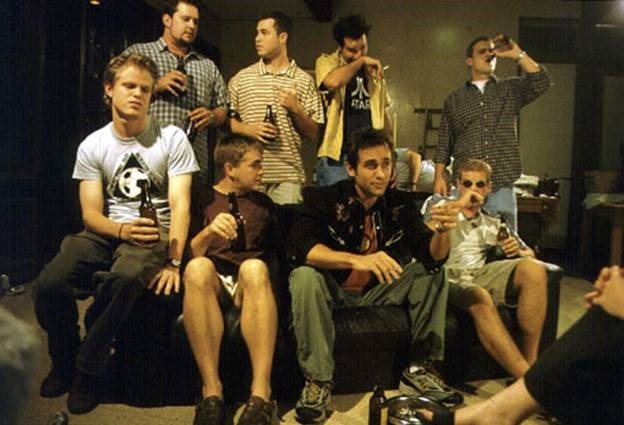 For celebrating your 18th birthday invite your friends and transform your living room into a cinema hall by installing a projector and movie screen for watching the latest movies all-night long in the company of your friends.
Convert the open space into an awesome movie experience by serving soft drinks, popcorns, hot dogs and candy to your friends.
Create movie tickets as an invitation to your friends and make it a truly amazing experience for them. Watch as many movies in this movie marathon party and entertain your friends the entire night.
9. Casino Party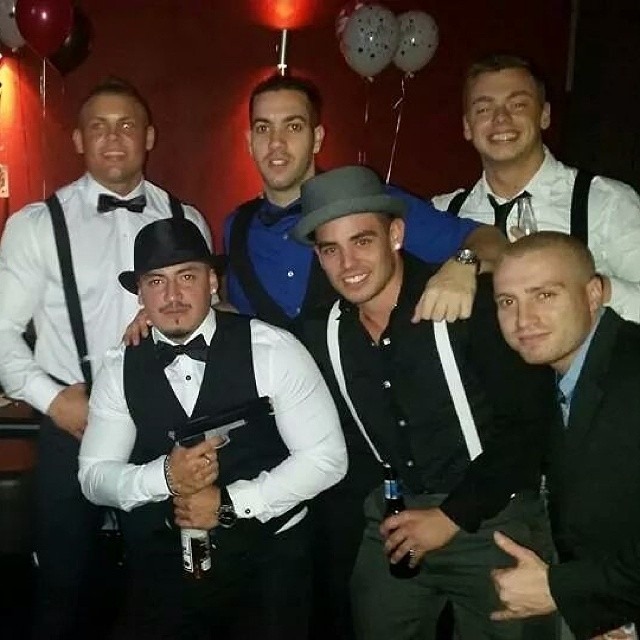 For your 18th birthday party theme, you can also plan for a Casino party theme which will make wonders and will seem awesome to your friends.
Use the free space in your home to make bets and where the stakes are fewer. You can buy a lot of casino party theme party supplies from online and make your party seem real.
Invite your friends in gangster costumes and give your party a casino look. Play various Casino games at the party such as Black Jack, Craps or Roulette or Texas Hold'em Poker.
If you cannot manage a Casino party by yourselves you can also hire a host to run the show and make the Casino party an enjoyable and fun-loving experience for your guests and friends.
10. Bonfire Party
This type of party is good for a beach or rural setting.
Before planning this party you should take certain precautions such as you should have the required permits to have such a party where the rural community will not have any objection for you to light a bonfire.
You should also have to take permission from the fire department and the police since the police should not come and deny you from having a bonfire party.
In the bonfire party let your invited friends and guests perform their talents before the group such as playing guitar, drumming, singing or reading a poem before the audience and entertaining them.
Eating and drinking at the party is your choice if it is held on a private property. On this chilled night when the guests and friends will be having the party around the lighted bonfire.
No one will sleep as everyone will be participating with their performances and will then go to their respective homes the next morning after happily enjoying the party.
There are many other options that are common to both boys as well as girls, to make his/her 18th birthday party an unforgettable one.
Some common themes for boys and girls
Movies are one of them. Everyone likes to watch movies whether it is boy or a girl. So arrange the tickets and take all your friends to the party.
They will love to watch the movie and they will feel glad to be your friend. It is the best way to get famous among friends and to make enemies jealous.
2. Tattoo
Getting a tattoo artist is another big option to get famous among friends. To get tattoo on your friend's body will be really memorable and all will enjoy the tattoo on their body. Keep all the arrangements of tattoo.
3. Surprise Party
Make the arrangements of surprise party for the birthday teenager, by giving a secret call to his friends and the persons he like. He will really get amazed by your idea and will enjoy his birthday.
In today's world everyone wants to be famous and all love to be clicked. Take the guest to photo booth, so that they enjoy their photo session and love to be the part of the party.
Plan for camping party, and take all your guests for outing. Make tents, stay there, make food there and enjoy your birthday party with your friends at campaign party.
Make a call to your local or favorite bands, to play music for you so that you can celebrate the birthday with fun.
7. Selfie theme
All youngsters are crazy about selfies today so make a selfie booth and get all the guests, click a selfie with the birthday boy/ girl. You can even give a print of these pictures as return gifts.
There are also some more awesome birthday party ideas or themes to make anybody somebody special.
18th Birthday is really a special day for the parents as well as the birthday boy or girl, it makes them feel young man or woman and it brings the feeling of responsibility.
They are now to take the challenges of life and love to take the new phase of life in their own way. I hope these list have helped you in picking up the right 18th birthday party theme.