Today I would love to share some of the awesome 11 and 12-year-old birthday party ideas which you will love to explore.
---

Article Take away
Inspiration from My Nephew's 11 Birthday Experience.
How to Plan an 11 & 12 Year Old Birthday Party?
Which are the best Places to Celebrate 11 & 12-year-old Birthday Parties?
Which are the best themes for Birthday Party for 11 & 12-Year-old?
Which games to plan for kids of 11 & 12-year-old for Birthday?
Decoration Ideas for the birthday party.
Unique Ways to celebrate 11 & 12-year-old birthday parties.
---
Actually, to be frank, the reason which inspired me writing this list is my nephew's 11th birthday (his name is Eddy), which his parents organized.
I always love birthday events so I went to the invitation and as soon I visited the hall, they have booked, I found that my decision was right.
My nephew was so excited and enjoying the party which my brother and his wife had organized. They did a lot of things to make that birthday party awesome and memorable.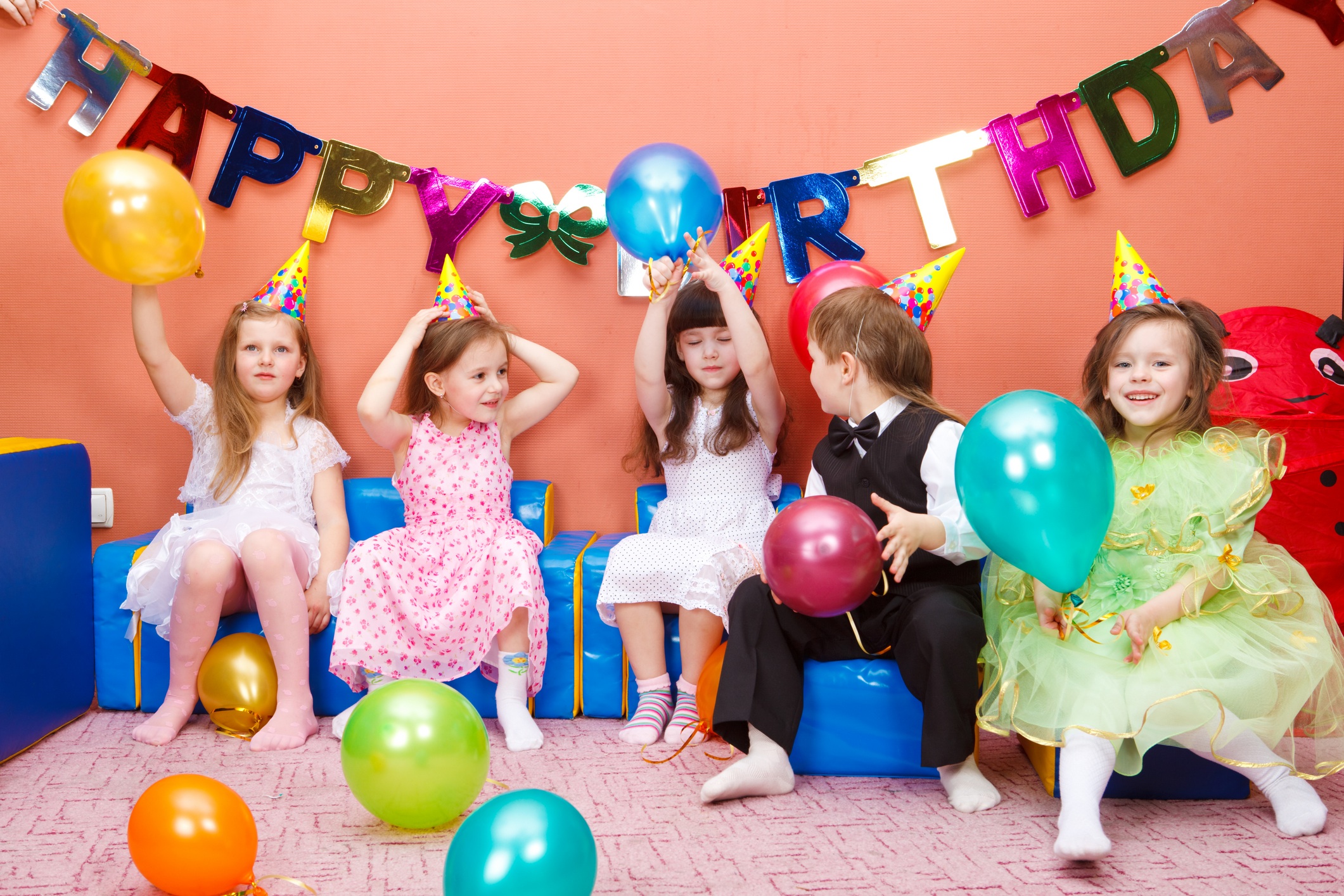 Ok, let's start with Eddy's party. Down below in a list I am sharing all amazing thing his parents planned and organized for their son's 11-year-old birthday party.
I think this is the best way to connect your ideas with some of the real examples or may be to widen up your ideas. So here are some of my experience right in front of you.
My nephew's 11-year-old birthday party experience
Superheroes
11 or 12 Year old kids are generally into their imaginative life. Best things that are into their mind are superheroes, I hope so because when I was a kid I use to love superheroes.
I had a lot of posters and paper clippings of many superheroes on my wall and the doors. I am sure your kid also has some corner love for the superheroes.
Taking about Eddy, he is the sheer follower of many superheroes. He loves to watch cartoons, read comics and watch superhero movies.
So their parents know it and based on it they decided to plan the party with a theme of superheroes, where everyone in the party will come dressed up in a superhero costume. You know how I came to the party, I was the superman. LOL.
So every kid in the party including Eddy, were very happy to be like their superhero. They were acting and behaving like them which made the party awesome.
Pool Party
In the backyard, there was a pool too, what else any kid would want for fun. It was a small pool which was not very deep, that means perfect to have them fun.
So they all were playing there with balls, some were enjoying jumping in the pool. It was really a fun time for them.
Games
His parents knew that any 11-year-old kid would love to play games. So they planned few games for the party and it turned out to be awesome for the kids.
Pizzas, candies, and chocolates
What else they would want in a party than all their mouth-watering favorites. It is pretty obvious that every kid love pizzas, candies, and chocolates.
So my brother had a great idea to play with this, that I will tell you in my list of recommended ideas.
Hall decorations
As you know the theme was based on heroes so it was the decorations. They have decorated the hall with different heroes posters, they had some printed balloons.
The cake was printed by Eddy's favorite Superhero, that is the hulk. Find this guide for the decoration of birthday party.
These were few highlights for Eddy's birthday party. There were many things that I noticed that day but here I only shared things that I found appealing.
I hope my witnessed experiences are helpful to you and gave you some inspiration to think of such kind of ideas for your kid.
20 Recommendations for 11 and 12 year old birthday party ideas
Now I am going to share some ideas that I found over many places. These are some perfect ideas that I would love to share with you. So allow me to share these amazing tween birthday party ideas for 11 year olds.
1. Coupons to Buy Candies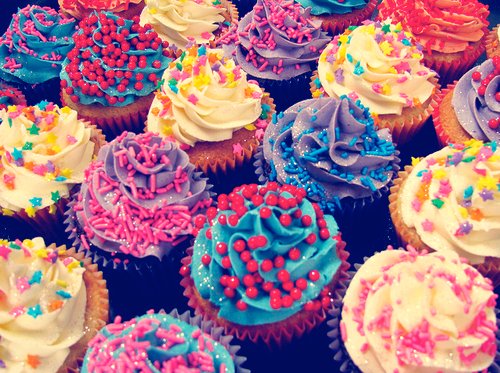 When I was a kid I used to imagine that I had a big place which had some kind of locker. That place was full of candies and I use to have it like millions of dollar as you might have seen MR. Scrooge is having in the Duck Tales if you remember. Anyways it was my love for candies.
I am sure your kid also love to have candies anytime and any day. So keeping this in mind I got an idea for the party. The idea is simple but very exciting for the kids.
What you have to do for this is, you have to make some coupons booklet for kids which they can use to have candies. You can give one booklet to each kid at the entrance as a welcome.
These coupons will make them excited for taking candies for every coupon from the booklet. So whenever they want they can use the coupons on the candy counter.
Buy Candies for This Activity – Buy From Amazon
2. Hunt the chocolates
I assume that you are aware of treasure hunt game, some of you had played also in their childhood. But for those who are unaware about this awesome game, then I would love to tell you about this.
It is a game which starts with the first point to the final destination of the game where the treasure is hidden.
So one has to start with the first point, every point to the road map of final destination there will be some clues. These clues will help you reach the treasure.
You can manage this game for the kids, and its pretty obvious now that the treasure will be chocolates.
Believe me, they will love to play this and will be very excited. Actually, I got this idea from my nephews birthday Party.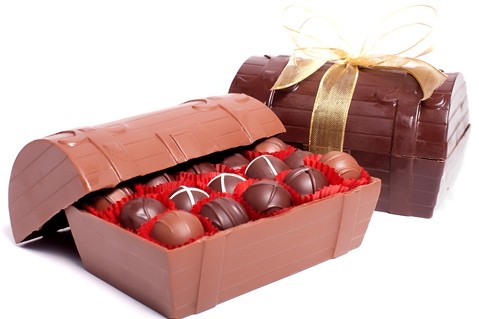 Buy Varieties of Chocolates for this Game – Buy From Amazon
3.  Projector, Popcorn, and pizzas
What can be a more awesome combination of these 3 Ps for any kid? The idea is very simple, you have to organize a place for the kids where they can watch their favorite movie on the big screen with a projector.
While for the movie you can arrange for popcorn and pizzas. Let your kid be the king for the day, it will surely make his day.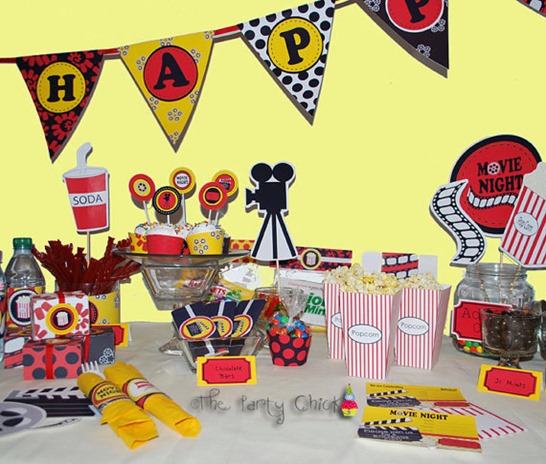 4. Cake
You might have booked many cakes for your kid in the past but this time you need to go out of the box as he/she is entering the tween stage.
For an example you can print something that he/she would love to see on the cake, you can use unique candles.
5. Camping in river side

If you are not planning the party at your home or not booked any event place and want some good experience then I would recommend to go for campaigning at river side.
This will be really a new birthday experience your kid would have and thus makes it the memorable one. If you don't find any such place to go for camping then you can do on your lawn.
Buy Camping Accessories – Buy From Amazon
Here are some more unusual places where kids would love have a birthday party.
6. Selfie stick
Today every kid love to use high tech gadgets and new stuff. We are living in world of selfies these days, everyone loves to click their own selfies.
So why not to have a selfie stick to let them capture their own moments save them as memories for years.
These pictures will be cherished when they will be fully grown up. These selfies will be memories of his/her 11th or 12th birthday for sure.
Buy Varieties of Selfie Sticks for kids – Buy From Amazon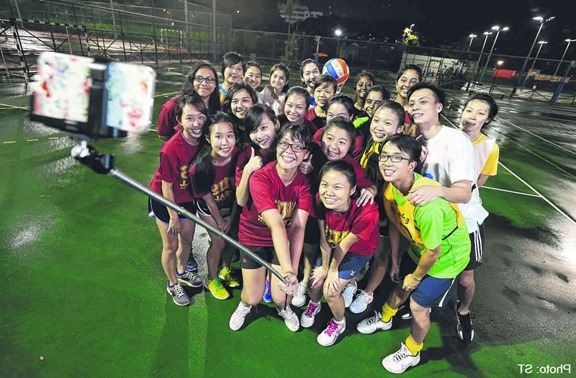 7. Tween series gift
You can plan some gifts for the party, if you are here for 11th birthday then I would suggest you to plan out gifts that you can get him/her in serious continuing to 12th birthday as well.
8. Party surprises
You can plan surprise birthday party. For which You can do a lot of things to make that tween party memorable.
Surprises are always memorable so I would recommend you to plan out a surprise for the kids. There are many surprises that you can plan, I will come up with a different list of surprise ideas for the tween birthday.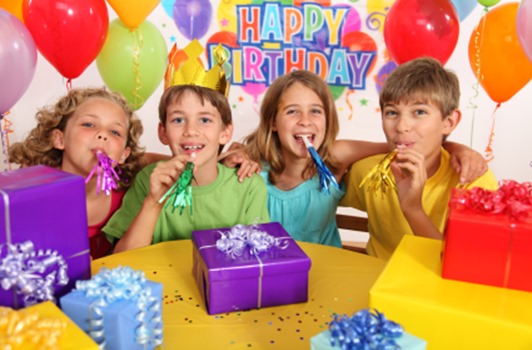 9. Let them groove to the tunes 
Let all the kids dance on the floor and dazzle. Young kids are always fond of dancing and enjoying the music. So organize a place for dance floor where they can dance and enjoy. You can collect all latest songs or his/her favorite songs for the event.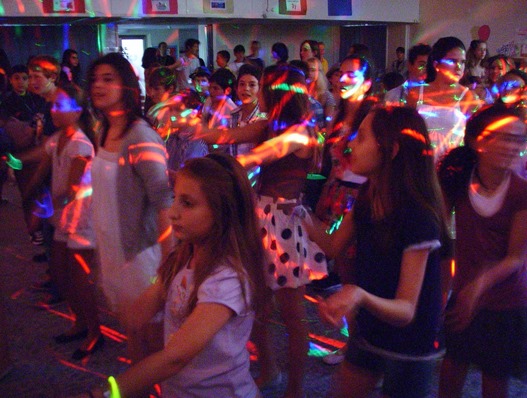 10. Tween series
As you already know that tween is age of 11 and 12, So we can plan some ideas based on it. You can think of some kind of series for this tween stage, like a movie series. i.e part 1 and part 2.
So you can plan a birthday party for him/her on 11th and continue it on 12th also. So likewise it can come in a series. This can bring excitement for the next year as well when starting it on 11th birthday.
11. Bonfire Fun

If you are celebrating the party at night then why not a bonfire with some fun. Young kids really love bonfire. You can arrange music for the bonfire or let the kids sing on mic. Let the birthday kid decide who's going to sing for him/her.
Buy this Amazing Solo Stove Bonfire Fire Pit – Buy From Amazon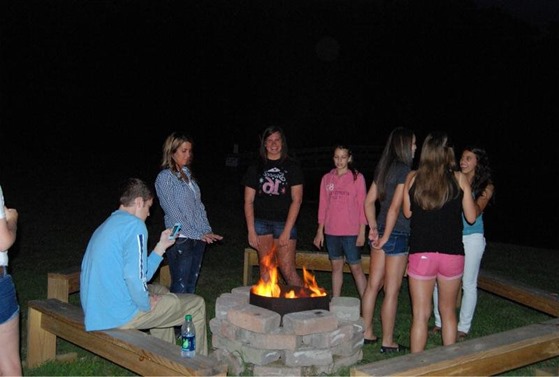 Birthday Party Games to plan for 11 & 12 Year old
Any parties for kids is incomplete without games. What an 11 or 12 year old kid would want for his/her birthday more than games. So without wasting any time I would like to share few games that I want to suggest you that you can manage for your kid.
It is really very simple game and very funny too. You might already be aware of this game but who aren't, here is an explanation. For this game you need some eggs and spoons.
There will be a race among kids, the rule is to carry a spoon horizontally on their mouth from the handle and put an egg on the open side of the spoon and then to run toward the wining line.
So one has to balance the egg and go slowly toward the destination. The fun starts when eggs falls in race of running and balancing.
Buy This Set of Egg Spoon of 4 – Buy From Amazon
6 Wodden Spoon and  Egg Set –  Buy From Amazon
It is a very interesting and fun game that you must consider. For this game you need to have some chairs and some music. Chairs should be less than the number of kids.
Start the music and let the kids walk around the chair and as soon as the music gets off, kids start to run for the chair and the one who left out are out of the game. The game repeats till the last winner.
I have played this game during my acting theatre days. I was in theatre acting group where I got to know about this interesting game. For this game you don't need anything, just players.
Each player starts roaming around in a room one start as a murderer, the other players are unknown who is the murderer. The murderer has to show the tongue to the anyone and that player is killed.
Other players have to observe and notice other players and predict who is the murder if one is sure who is the murderer then he winks his/her one eye, showing the murder and then murder dies and the one who winks become the new murder.
This game continues till the last one remain and he/she is the winner.
Birthday Party Themes to select 

If you are planning a birthday party for tween and not planning any theme, then you are missing the real fun.
A theme is very important to give it a plot, it's like a screenplay in a movie. You can plan themes based on many days to day life inspirations.
Here are few themes I would like to share it with you.
WWE theme
Cartoon Themes
Scary Theme
Movie
Wacky
Animal Theme
Biker theme
Rockstar theme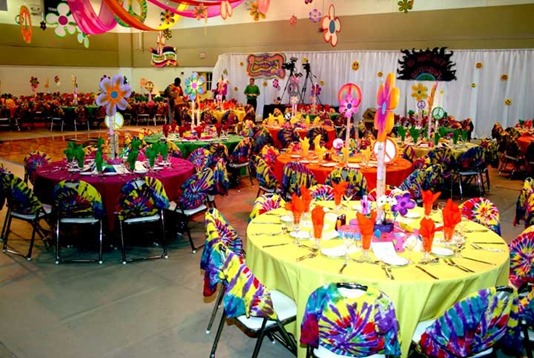 Added more ideas to plan 11 or 12 year old birthday party – [Updated]
1. Auction Party theme
This is a perfect theme for girls and boys celebrating their 11 and 12 year old birthdays. At the time of birthday invitation tell each guest to bring a gift wrapped with them which is sealed in a paper bag.
Give the assembled tweens $20 in play for auctioning the unwrapped gifts. Also, add food and fun items in the auctioning items.
Keep it a secret until the highest bidder opens the item. Let each other trade or buy the presents at the end of the game and with the remaining money let the last bidder have the largest piece of cake.
This party theme will bring lots of enjoyment to the assembled guests and tweens.
2. Spa party theme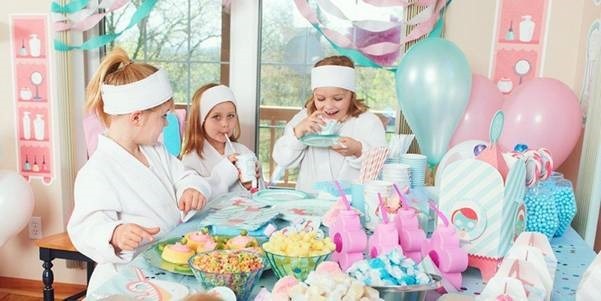 Ask the assembled girls and boys at the party to bring their slippers and bathrobes for setting the day/night spa theme.
At the party scene arrange for peel masks and different facial masks along with cucumber slices for the tweens and assembled guests. At the party have different stations for hairstyling, facials, pedicures, and manicures.
Let the boys and girls at the party spend 15 minute quality time at each station. Let them try different colors of nail polish at the nail polish counter. The assembled girls and boys will surely love this unique idea of a spa party theme.
Buy Spa Party Theme Props – Buy From Amazon
3. Fashion Show theme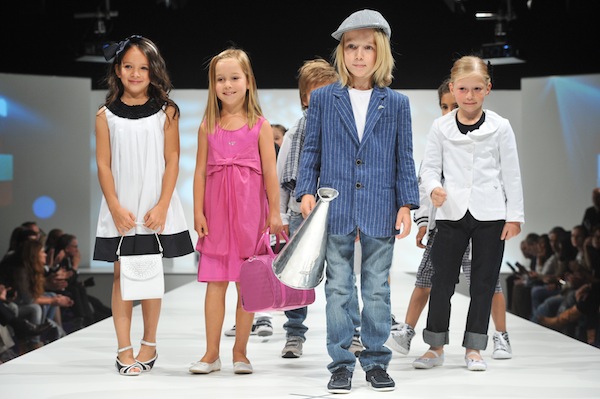 At the 11th and 12th birthday party, you can arrange a fashion show theme to entertain the guests and the assembled girls and boys will like to participate in it.
The girls and boys will like to flaunt their clothes and costumes for the fashion show. They will dress up in glamour by wearing sunglasses, wearing necklaces, hats, boas, wigs, scarves and will have a red carpet designed for the fashion walk.
You can take photos of the tweens in their bright fashionable costumes and can even make a CD of the event as a memory.
4. Polka dot party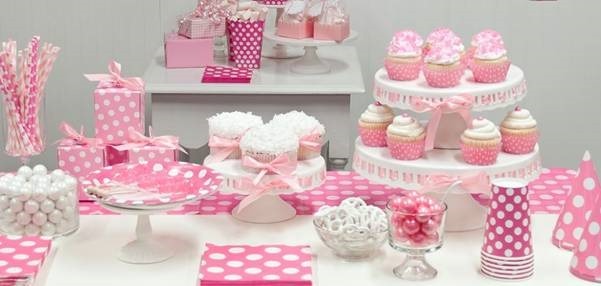 On the occasion of 11th and 12th birthday party send polka dot confetti invitations to the assembled guests.
At the party decorate each and everything with polka dots of every color and size and paste them on your furniture, tables, driveway, doors, counters, mailbox and on walls.
At the party serve food to your guests which is round in shape such as cookies, pizzas, round pretzels, skittles etc. At the party also give every guest a beach ball which is solid and colored for fun.
Buy Polka dot Theme party Props – Buy From Amazon
5. Make up Extravaganza theme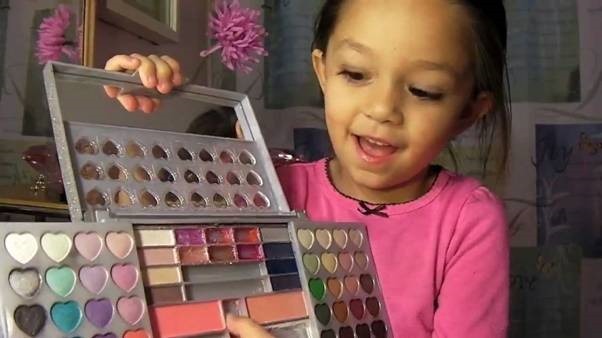 This theme will bring a lot of joy especially to girls who will be celebrating their 11th and 12th birthday.
The girls like doing makeup and this unique theme are best suited for them in which they can do makeup with their wonderful eyeliners, eye shadows, blush, mascara, and nail polish.
They can click pictures of them with the makeup and create an album or make the calendar of it.
They can also play some makeup games and at the end of the party give birthday party favors in small makeup bags.
Buy Make theme Party Props – Buy From Amazon
6. Mystery Dinner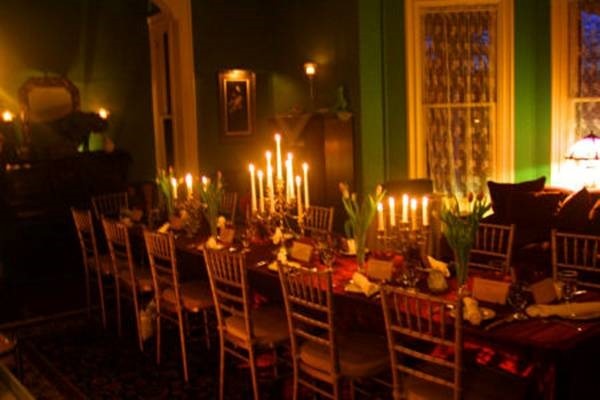 The mystery dinner idea will be a fun-filled and crazy idea to celebrate at your tween's 11th and 12 birthdays.
Your tweens will be served dinner but they will remain unaware of the food until it arrives at the table. In this, you have to make a food list that would be served. Each food item will be served by its mystery name.
You should reveal only the mystery name of the food which will be served to your tweens and the guests of which they can recognize only 3 food items at a time.
7. Quack, Quack, who's there?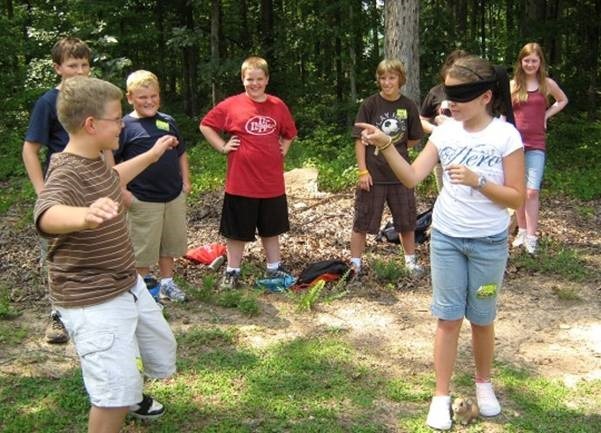 You need a blindfold and chairs for everyone to play this game. Arrange the chairs in a circle facing one another and tell all the tweens to occupy the chairs.
The person who is "it" has to be blindfolded in this game and the participants will move round the chairs until the person who chooses to sit on the lap of the other tween calls quack.
The "it" person has to recognize the voice and guess the voice of the person. If the guessing is right he will occupy the seat and the person who is caught will become "it" and do the guessing once again in the game.
This is a very fun filled game and tweens celebrating their birthday will surely like it.
8. Commercial Birthday games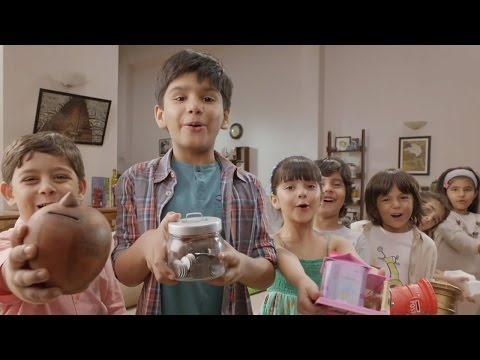 Everyone will love this game at your tween's 11th and 12th birthday. In this game, everyone participates and the first player who is chosen picks up an item and does a 30 second commercial on it.
The next player then has its turn to pick an item and do his 30 second commercial. Everyone will enjoy this game as it will require acting and selling skills to sell a product by the participant.
9. Skittle Challenge
Those who like to eat candies this Skittle challenge game is just right. You have to play this game with colorful candies by placing them in a big bowl or plate.
Select 2 candies without looking at them. If the candies are of the same color you can chew them, if you select candies which are of different colors you have to keep them in the mouth until you choose 2 same color candies without looking.
This game is challenging as you have to choose 2 candies of the same color without seeing and then you can chew it.
Buy Skittles for Party – Buy From Amazon
10. Wear that!
This is a fun-filled hilarious game which a tween will love to play on his 11th and 12th birthday with his friends.
Fill a bag with all types of crazy clothes such as bikinis, funny glasses, large underwear, and hats. Keep all these items in a large garbage bag.
Then have the players roll the dice from 1 to 6 and make them choose a clothing item to wear from the bag. Let them play until all the clothes are over in the bag.
The person who wears the least amount of clothes is the winner. Let the players have the freedom to choose clothes after rolling the dice from the bag.
Buy All Accessories for This Activity – Buy From Amazon
I would love to know your opinion on these 11-year-old birthday party ideas list I have shared with you. Did you find it helpful? I hope my efforts are useful to you. If you have any thing to ask or share then feel free to go ahead.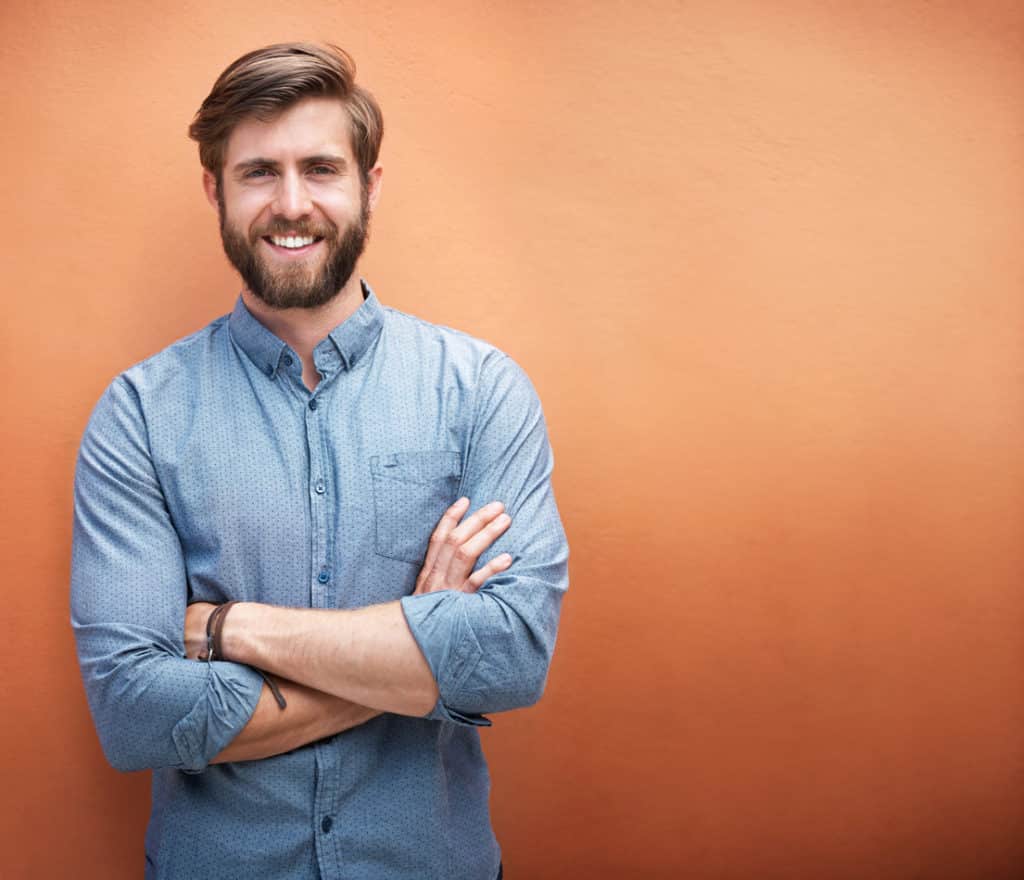 I have been involved with birthday inspire From the day of launch back in 2014. From then I am working as a content manager. Over the years I have created a lot of content which are helping my readers from all over globe and proud of that. 🙂