After the long winter months that are harsh and cold, you welcome the summer season which brings ample sunshine, brightness and warmth in nature. The cold winter months gradually makes its way for the warm summer and these summer months are best suited for partying as the climate is clear and you can do open lawn parties since the weather is pleasant and warm.
Summer parties are much awaited by friends, relatives and guests as they are celebrated on open grounds, lawns and open spaces and the party host has many ideas to celebrate his birthday with the assembled guests. The party host especially treats his guest on his birthday party with fun, food and entertainment and the guests also thoroughly enjoy the party.
One of my friends called me for his summer birthday party which was arranged on an open ground and I would like to share that experience with you and would also like to share some more summer birthday party ideas with you.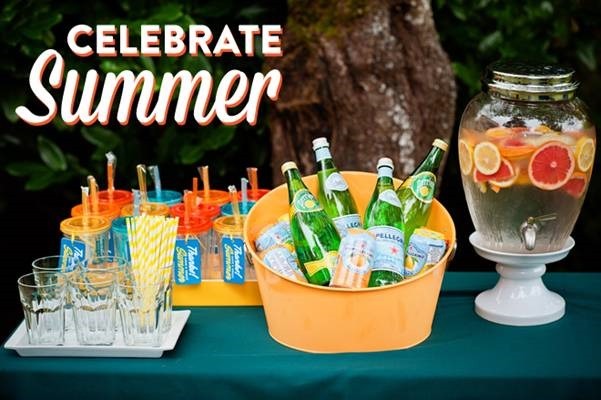 Summer birthday party ideas
A Cowgirl Birthday Party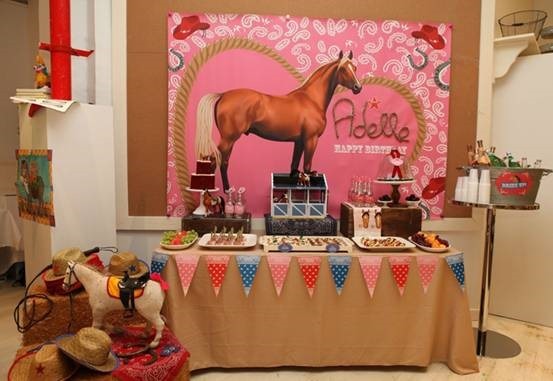 This party can be enjoyed by people of all age-groups. You have to send a special invitation for all the party people attending your party. Then at the party you cut an awesome marvellous cake. You should give the assembled guests and friends some treats. You should theme the party in such a way that you are giving your guests the party in a cattle barn in which the guests have worn appropriate cowgirl and cowboy costumes. It would be a thrilling experience for your guests
A Floral Party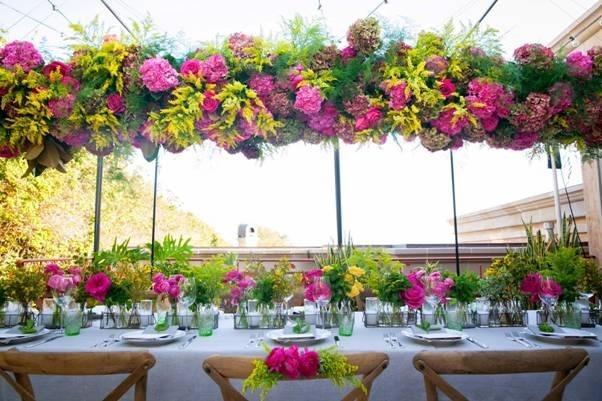 Its spring time and your guests and friends will be amazed to see the arrangement of different types of flowers which are all multi-colored at your party. They will be delighted to see the different shades of flowers that are arranged beautifully at your party along with the beautiful table wrappings and the food stations that you have arranged for the party – one will be for the brunch and other for the desserts. If your home lawn or garden is in bloom then it will add to the extra sweetness to your floral party. Your friends and guests will keep admiring you for the collection of flowers you have in your garden that are in bloom.
A Ghostbusters Party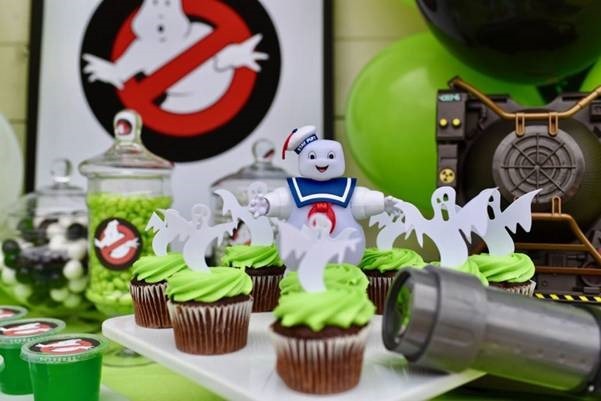 Giving a Ghostbusters Party to your assembled guests, friend s and relatives will be a unique idea. They will just love and enjoy the party. You have to create ghost busting props and should tell your guests to locate ghosts in them which will be terrific to search. Since it is summer time, the party will be held in the afternoon which includes cutting of giant cake and the guests will be served with cake pops, custom cookies and proton packs which are homemade. Your guests will really make this party celebration successful by enthusiastically participating in this party.
Alice in Wonderland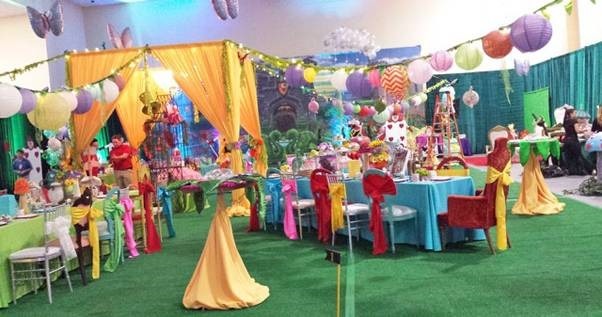 Your friends, guests and relatives would be excited to know about "Alice in Wonderland" as the birthday theme for your party. The party theme is based on Lewis Carroll's classic tale which involves whimsical characters and bright colors that will delight your guests. Your afternoon summer party would be truly wonderful as the theme would be enjoyed by your guests who are playing the characters of Alice in Wonderland at your party.
Peter Pan Party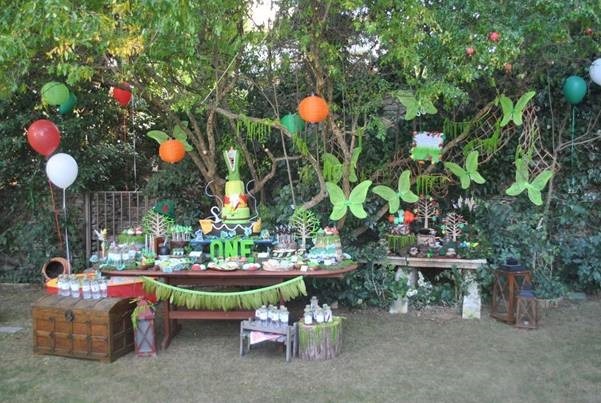 You can transform your house into a party home by arranging a Peter Pan Party for your guests, friends and relatives. You can decorate your house with tattoos, eye patches, tepee photo station and pixie dust and can play the game with the Peter Pan party costume. Your guests will really enjoy the Peter Pan party which is being celebrated in your home.
Pirate Birthday Party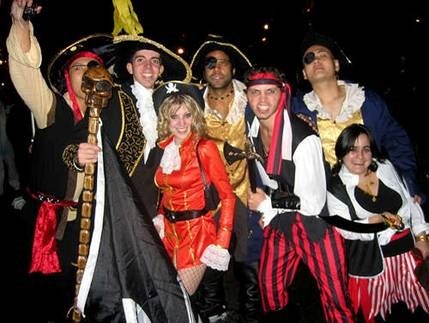 Your friends, relatives and guests would love to participate in the Pirate Birthday Party which is been organized at your place. You will first send those guests invitations for the pirate party and will tell them to come dressed as pirates for the party which will add fun to your party. You will decorate a pirate ship at the party scene. The guests will enjoy various pirate related games such as pirate ship battle at the party and make your guests indulge in pirate related craft activities. Then cut a pirate themed cake at your party and serve your guests with foods and drinks. Your guests will surely enjoy the Pirate Birthday party.
Outdoor Movie Party
There is no need to sit inside and watch movies as you can also watch them outdoors with your friends and guests when the weather's nice. For that you have to just hire inflatable movie screen from a party supply store and watch your favourite movie with your friends. You can also serve them with some favourite movie snacks that will keep them munching when watching the movie.
Olympic Party
The Rio Olympics are still on everyone's mind as they were played in the year 2016 and therefore it can become one of the awesome party theme to plan for anyone. At the Olympic Party the guests, friends and relatives are divided into 2 teams based on the colors of Olympic rings, then various types of games are played between the teams such as ladder run, water balloon race, potato sack race and other fun-loving games. The wining player or team will be awarded with a medal and then all the gathered teams will have a delicious meal on international cuisines and flavours. The assembled guest will thoroughly enjoy the Olympic based theme party.
A Rainbow Birthday Party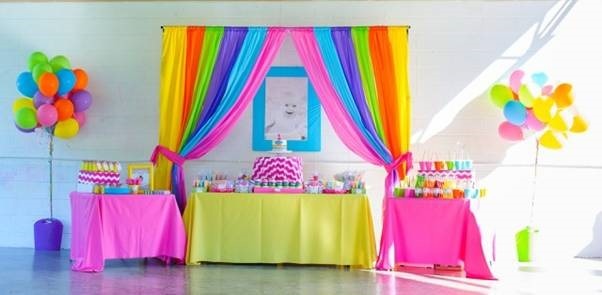 The assembled guests, friends and relatives will love the Rainbow Birthday party theme of your party. Make the birthday boy or girl dress in rainbow colored costume and cut rainbow color birthday cake. Decorate the entire room with rainbow color ribbons and balloons and give the party a rainbow colored look. Your guests will really appreciate your idea of having a Rainbow theme birthday party as all the colors used in the party will be colourful, vibrant and awesome.
Sweet and Sunny Lemonade Party
A Sweet and Sunny Lemonade Party are perfect for summer season to your guests and friends. They will feel awesome while having the Lemonade party and will appreciate your bright and lovely party. While giving the lemonade party you can also decorate the lemonade table with stylish hand-crafted decorations which your guests will love to see.
A Mad Scientist Birthday party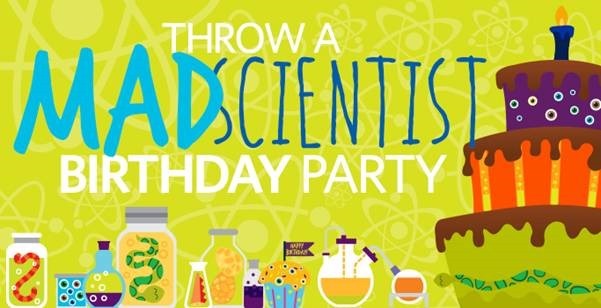 Your guests, friends and relatives will be amazed to learn about science at the mad scientist birthday party. At the party you will be able to have full treats of brains, frogs, bacteria culture, atom balls and lab rats to eat in the form of cakes and pastries. The guests will be truly amused by the unusual theme of the party.
Supersweet Up-Inspired party
At your summer party, the assembled guests, friends and relatives will be amazed to see the beautiful events that are decorated for the birthday. Mostly balloon inspired sweets will be the favourite at the party which also includes awesome house with macaroon balloons and the beautifully decorated cupcakes.
Bold Candy Colored Party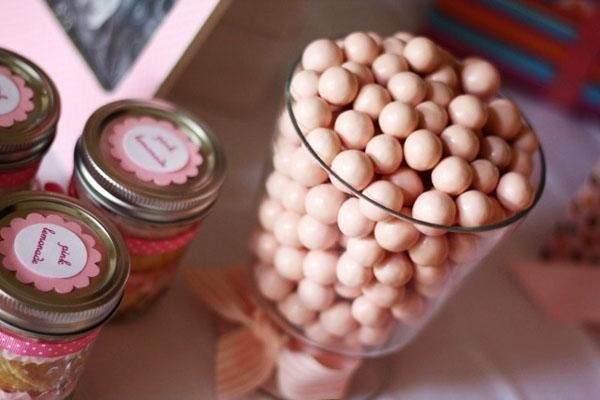 Summer time parties involve outdoor games and bright colors. Your bold candy colored party is full of treats and candy colors with bold patterns and lots of fun, this party will surely bring smile on your friend and guest's face and they will love the theme of the party.
A Dreamy Under-the-Sea birthday party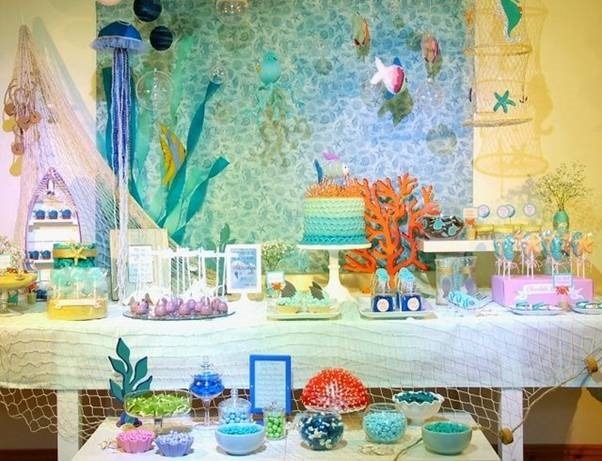 Your friends, guests and relatives will love to have the dreamy under-the-sea birthday party with its plenty of sweet treats, bubble show and beautiful decor made up of mint and pink. The guests will like if the venue of the party will be near to sea and the color of celebration is suited to the spring-summer climate. The guests will love the idea of having the party venue near the sea as they could enjoy the cool sea-breeze.
A Wet and Wild Wipeout Party

Get involved in the water-obstacle filled party this summer with your friends, guests and relatives who will enjoy the bouncing balls, slippery sides and plenty of fun filled activities in the game for getting wild and wet.
Angry-birds themed party
The Angry bird themed party will be surely liked by your guests, friends and relatives at the summer party. People around the world love to play with angry bird game and your guests will feel joyous while playing the angry bird game.
Butterfly Garden Birthday Party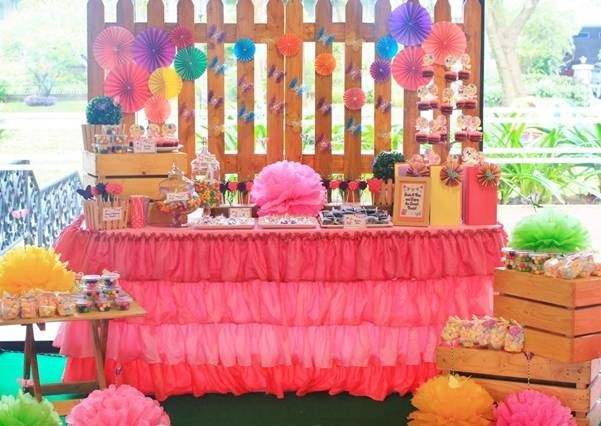 Your guests, friends and relatives will surely like the butterfly garden birthday party theme which you will arrange in your garden or backyard in a natural setting with a dessert table tent and lots of decoration for the summer party. The food arrangement and the table decoration in the garden of your house will please your guests who are attending the party.
A Fireman party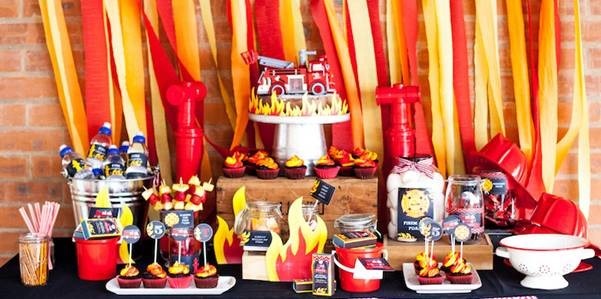 The guests and friends assembled at your party will like this unique theme of a fireman party. In this party you will call a real fireman and make him show a mock drill of his fire fighting to the assembled guests. You will love the sound of siren, their shining polished trucks, the pressure of the hose and the fireman's fearlessness in showing his work which will make the guests and friends feel appreciated of his work. The fireman will also instruct the assembled guests about fire safety guidelines and what to do when there is fire. This party will be a learning experience to the guests.
"Plant a Seed" birthday party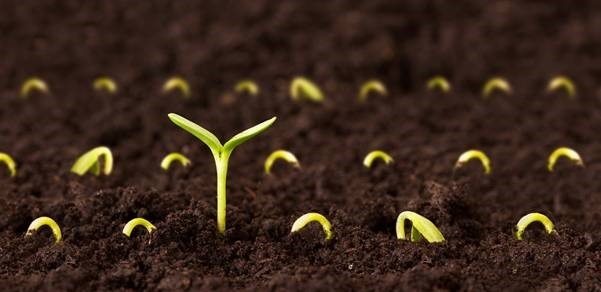 This is one of the unique ideas you can implement at your summer party. Each one of your guest, relatives and friends can plant a seed at your summer party. You must be having a open ground, lawn or garden besides your home, then tell your guests to plant a seed in it which in the future will grow into trees that will provide you shade, bear fruits and will reduce soil erosion. The assembled guests will really like this unique idea of planting seeds.
A Camping Inspired birthday party
In summer season people love camping as the weather is clear. You can have a summer camping party by calling your guests, friends and relatives and take them at your favourite overnight outdoor camping site. Your guests and friends will really like this idea of camping and will love this experience with you. This type of summer birthday celebration is very unique as you will be out with your friends and relatives on an outdoor location camping with them which they will surely appreciate.
Minigolf party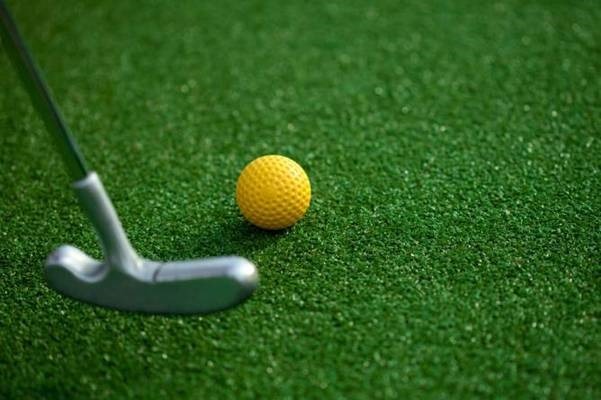 For those who love the PGA tour, they will like the summer party theme of Minigolf party. Your guests, friends and relatives assembled at the party can have a mini golf course constructed at the backyard of your home with obstacles to insert the ball. Then with the help of croquet and golf set you can play minigolf at the backyard of your home.
Dessert Table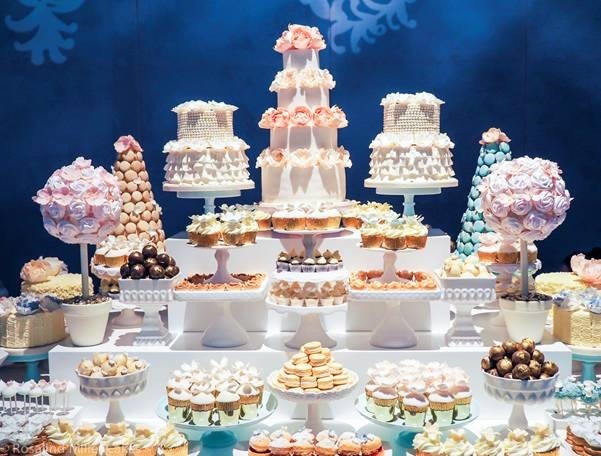 Your summer party table will only look good when you will have a decorated Dessert table in your party. All the assembled guests, friends and relatives will adore and appreciate your Dessert table for its hen cake balls, ruffle cake, apple pies and mini cherries that are beautifully decorated on the table. The Dessert table is decorated with fine satin cloth and is pasted with colourful ribbons and balloons on it. In the middle part of the Dessert table, the birthday cake is kept for cutting by the birthday boy/girl. All the guests and friends will adore the Dessert table for its decoration.
A Safari Birthday Party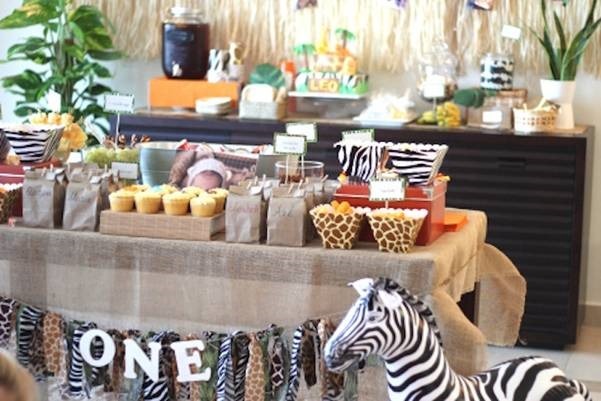 Having a safari birthday party theme for a summer birthday party will be the most fantastic idea. The assembled guests, friends and relatives would love to see the safari birthday party theme because everyone loves animals and at the party there will be animal designed cakes of lions, zebra, giraffe, monkeys, lions, tigers etc. Everyone will like to see the well-placed animals on the table decoration with the cake that is to be cut. A safari birthday party will be a unique party theme in which people of all age groups will participate and enjoy.
These were some of the best summer birthday party ideas i gave you, i hope you have liked all these ideas.