Confused what to plan for return gifts for kids? It is hard time to find some good return gifts that could come under budget. Keeping this in mind i have prepared a list of some of the perfect return gift ideas for kids that would you would love to explore . So go through the list and pick the one which you like the most, i am sure you will like all of them.
---
For any kid, a birthday party is represented by balloons, games, cake and most importantly return gifts. If you are planning a birthday for kids, you will have to put in a lot of effort in finding a nice return gift for all the kids. Without a good return gift, no kid's birthday party can ever be a success. Many parents spend huge amounts of time on planning the decorations for the party, deciding on the food for the party, and other stuff, but forget to plan for return gifts. This can spell disaster, especially, for a kid's party.
The process of selection of the return gift requires detailed planning and analysis. There are, any factors which affect the choice of the return gift like the age of the guests, the gender of the guests, the current favorite cartoons and other likes and dislikes of the guests and many other similar factors which can have a direct bearing on how well your return gift is appreciated by your guests. Parents to take into account all these factors, check out what items are available within their budget, and accordingly select a perfect return gift for their kid's birthday party.
Based on the current trends, I have compiled below a list of some of the most popular gift items, which many parents across the world are opting for a preferred choice for a return gift.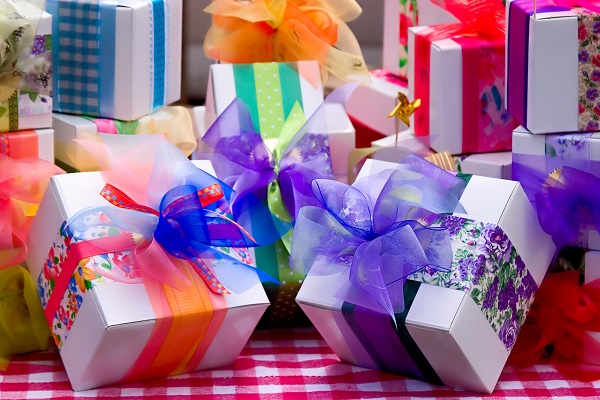 Recommended Return gifts for kids
For all those parents planning a birthday party for their kids and wondering what items would make a perfect return gift for their guests and would, at the same time, fit in their budget easily. I have some very great options which they can consider in this regard.
3D Felt Photo Holders For Kids
These photo frames make for a perfect return gift item for any kids birthday party. There is a wide range of designs available in these frames. You select cute sunflower or butterfly designs for the girls and naughty monkey or bear designs for the boys. These frames are colorful and would look really nice in any kids bedroom.
Animal Whistle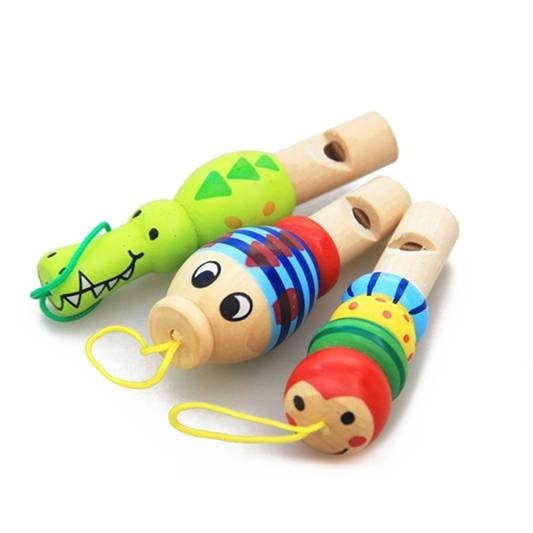 Kids love things that make noise and therefore, whistles have always been and continue to be a favorite toy for the kids. And with these colorful, animal-shaped whistles, the fun becomes double. However, these whistles are a very small item and hence, they may not make a great return gift item on a stand-alone basis, but would be perfect as a part of any goodie bag.
Kidoz Racer Car Shaped Clock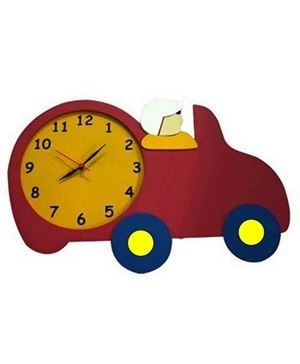 A car shaped clock may sound like a gift idea for the boys, but one look at this bright red and yellow racer car shaped clock and you would realize that it is so cute that even the little girls would fall in love with it. Besides this, no matter what the décor of the room of the guests is, this car shaped clock, would easily blend in, and look perfect in every kid's room.
Mermaid Junior Backpack
This return gift is exclusively for the girls attending your party. I mean, we all know that no young boy would ever allow himself carrying a mermaid backpack. But the girls, on the other hand, would simply love this backpack. Available in a nice pink color, with the cute image of the little mermaid designed right on top of the bag, this backpack is a sure hit return gift idea for the girls.
Funky Band-Aid Kit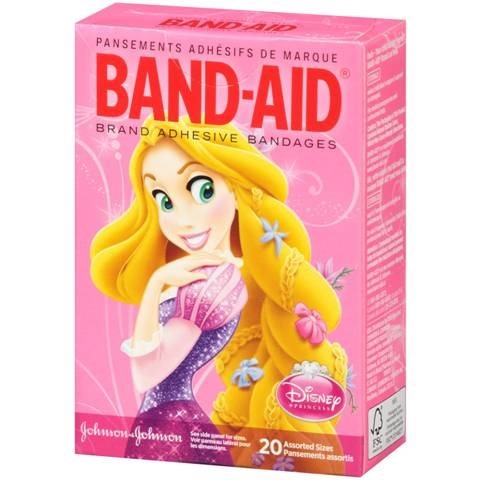 We are dealing with kids here. You cannot expect them to quietly sit around the house. They will jump around, hurt themselves, cry, and yet trouble you when you want to put a band-aid on their injuries. Change all that by giving them this funky band aid kit. Mickey mouse, frozen, toy story, no matter is the current favorite of the kids, you will get all the options here.
3 In 1 Engine Style Pencil Holder
Trains are a big fascination for most of the kids, and pencil holders are a big necessity for them. Combining these two factors, we present our next, very popular return gift idea, an engine style, 3in 1, pencil holder. The designs of the engines are so colorful and cute, that even the adults might get tempted to out them on their desk. Besides this, you also have the option of framing a photo of the kid in these holders, giving the gift a very personalized feel.
Wooden Sombrero Shaped Finger Top
Playing with the tops is always fun. I still enjoy playing this game with my kids. And when you get tops in the cute shape of a Sombrero, the fun only becomes better and greater. This top can spin for as long as one whole minute and has been made with high-quality wood and non-toxic colors, making it perfectly safe for the kids.
Kidoz Sit and Study Table Box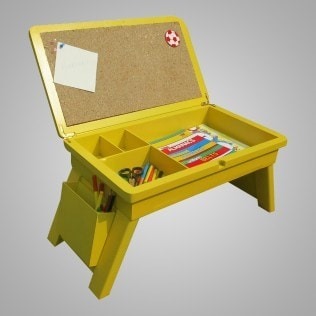 This is an amazing foldable, multipurpose table top, which is perfect for small kids. They can store all their stationary and books in this table, it can be easily carried around the house easily and also provides a great degree of comfort to the kids while using them for studying, drawing or any other purpose. I think that this is one return gift item, which not only the kids, but even their parents would appreciate.
Green Toys Planting Kit: Watering Can, Sapling, A Small Pot
Instill the idea of appreciating and preserving nature by giving them this small planting kit, which comes with a complete set of the watering can, a small sapling and a pot. The best part about choosing this item as a return gift is that you do not just give the kids something that they would enjoy and have fun with, but it is something that will help in instilling a good habit in them as well.
Car Style 2 In 1 Money Bank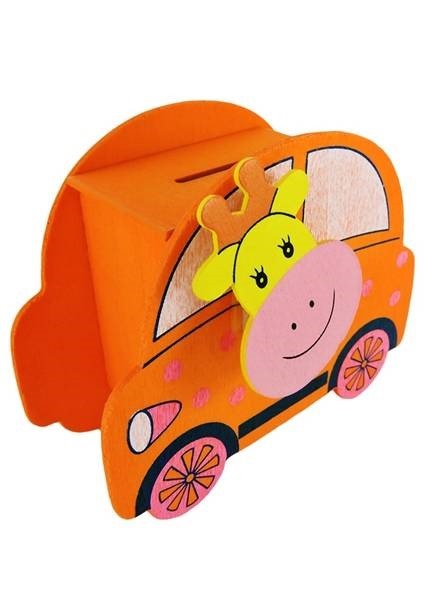 With such a cute little, car shaped money bank in hand, no matter how spendthrift your kid is, he or she is definitely going to start saving a little money to put in this bank. Available in many different colors, red, yellow, red, etc., you can choose random colors for the guests, or you can choose specific colors, based on the gender of the kids.
Cat Shaped Photo Frame
Animals are adored and loved by all the kids. They like to copy their sounds and act like them for fun. Kids even love to own stuff in the shape of these animals. Hence, this cat shaped photo frame is surely going to be appreciated by the kids at your party. This cute cat will definitely keep all the mice away from the kid's room.
Kidoz Sports Motif Calendar
This wooden calendar box with sports motifs all over it, not only looks appealing but is quite useful as well. This attractive small calendar can easily find a sweet place for itself on the study table of the kids, or even on their bedside. Besides the sports motif, you can also opt for a car or princess motif, if you wish to give out the return gifts based on gender.
Gran Foldable Silicon Bottle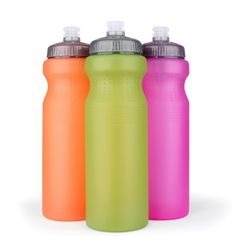 A water bottle is something that all kids need. No matter how sturdy a bottle you get for these kids, they will manage to break it, and hence, parents are always buying a new bottle for them. Giving out these foldable water bottles, therefore, makes for a great return gift idea. They are new, trendy, useful and pretty, all at the same time, making them a perfect return gift.
Minion Design Transparent Hand Bags
Available in many different colors, these handbags are a perfect accessory which all the kids would love to carry. Just like us adults, even the kids these days, need to carry a separate bag when traveling around. These transparent bags look nice slinging from their shoulders. They are light weight and hence easy for the kids to carry around.
Navneet Classic Readers – Oliver Twist
When choosing a return gift, you do not always have to search for a gift item which is fun for the kids. You can even choose a soberer and intellectual gift item like this classic English literature book, Oliver Twist. This book is must read for everyone, especially the kids. This book would not just help them in improving their English language, but will also teach them important life lessons.
Kuhu Creations Wooden Alphabet Cartoon Magnets
This is yet another really good return gift idea, which is going to be loved by all the kids. You can present each guest with a magnet which represents the first alphabet of their name. Thus, besides being a cute gift idea, it would also become a very personalized return gift idea as well. You can even choose to give the set of all the alphabets to the kids, in case you plan on not adding any other item to the return gift kitty.
Pack Of Four Fruit Erasers
The pack contains four erasers in the shape of different fruits. These erasers have been made of high-quality rubber, which makes them safe for use by the kids. The erasers may look small in size, but they provide excellent service. This set of four erasers comes at a very economical price and thus, makes for a perfect item to be placed in the return gift goodie bag.
GoGifts Snack and Stack
Give your guests this special cutlery set, designed especially for the kids. This gift pack consists of one spoon, one fork, and one butter knife. The handles of all the three items of cutlery, present in this set, have been made with a Lego brick. The spoon, knife, and fork are made of stainless steel and therefore, are safe and healthy for daily use by the kids.
Wall Whispers Phosphorescence Vinyl Stickers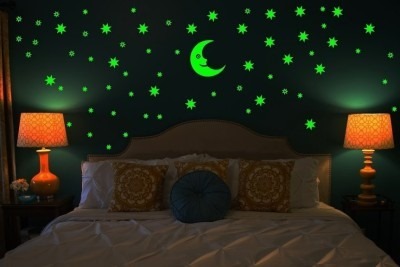 Help your guests decorate the walls and ceilings of their room with these glow stars that shine in the dark. Every night, when the lights are switched off, and your guests watch these stars glowing in their room, they would remember your party and the fun that they had there. These glow in the dark stickers are used very often these days for decorating kids' rooms, and therefore, even the parents would appreciate this idea for a return gift.
Globus 505 Desk & Table Top Political World Globe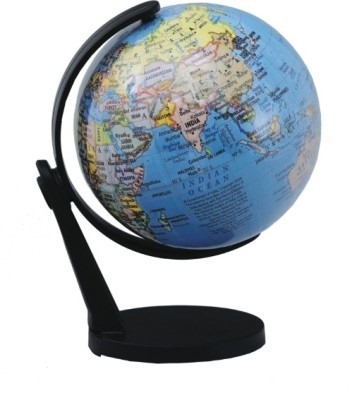 If you are looking for an educative and intellectual return gift idea, then presenting your guests with these globes would be just perfect. Every kid needs to own a globe to know and understand the geography of the world better. Besides, learning about the different countries of the world from a globe is so much more fun for the kids than learning about them from boring textbooks.
Disney Camprock 19 Inches Umbrella
Available in many different bright colors, these kids' umbrellas make a great return gift item. They have eyes and ears printed on them, which makes it appear like these umbrellas are straight out of some cartoon show, making them extremely appealing to the kids. They are small in size and light in weight so that it is easy for the kids to use them during rains to stay dry and have fun at the same time.
The above list comprises of some of the most economical and popular items, which most of the parents across the world are choosing as return gifts for their kids birthday parties. These items, not only easily fit in the budget of everyone, but they are also loved and appreciated by the kids who receive them. At the end of the day, the most important thing is that your guests should go back home feeling happy about attending your party and fondly remember your party through your return gift. Hopefully, the above list will be helpful to all those parents planning a birthday party for their kids soon, by making the task of finding the perfect return gift easier for them.