"Outdoor birthday party ideas", is that what you are looking for? And this is quite obvious that you are planning an outdoor birthday party. So to all the people who are in search for the same, here you will find all what you are looking for. Just stay tunned and explore some very handy & useful ideas.
Outdoor parties are so much more fun than indoor parties. There is much more space for the guests to move around, the natural beauty of your garden enhances creates a lovely atmosphere for the party, there are so many games that you can plan outdoor, which are just not possible inside, the list of things, which make an outdoor parties amazing, is endless.
However, outdoor planning requires a lot more planning and organizing than an indoor party, and therefore, there are many people who prefer to throw their parties indoor within a confined space which is easy to manage.
If you are also one of those people who wants to throw an outdoor party, but is afraid how to manage and organize the same, well, I am here to help you. I am going to present to you some really cool ideas for an outdoor birthday party, which will be easy for you to plan and yet be one the best party thrown by you.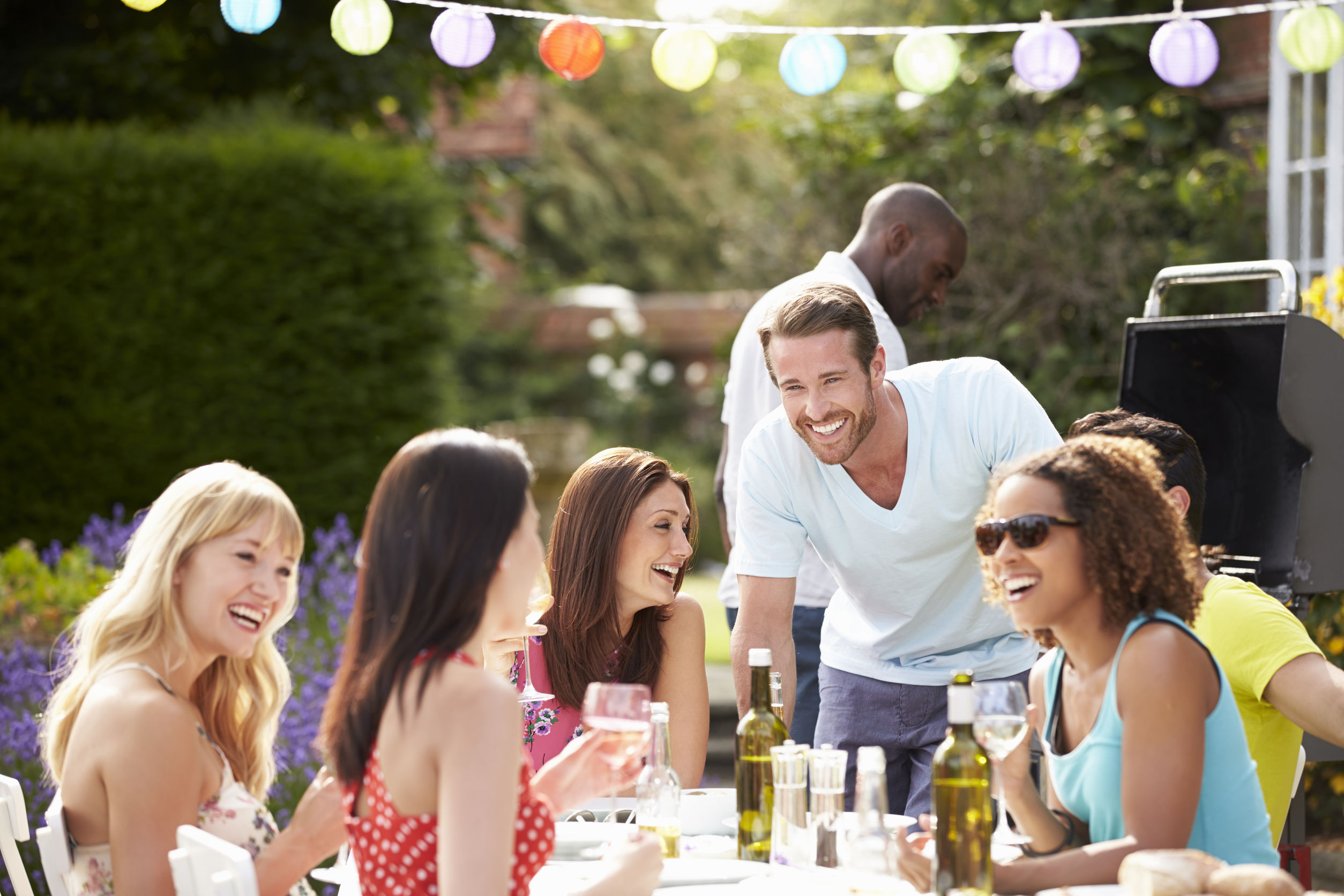 18 Ideas For Throwing A Rocking Outdoor Birthday Party
Below is a list of some really simple, yet amazing ideas for throwing an outdoor birthday party.
Keep Your Decorations In Tune With The Space
The best part about throwing a party outdoors is that you are able to enjoy the beauty of nature. Green trees, colorful flowers, warm winter sun, or the cool breeze of the summer, everything about nature is pure and magical.
Therefore, when throwing a party outdoors, it is important that you make sure that your guests are able to enjoy and appreciate all these aspects of nature and thus, you should try and keep the other decorations to a minimum, and whatever decorations are done, should be done in a way that they enhance the nature's beauty of the surroundings, rather than try to overpower them.
Thus, the amount of efforts you need to out in an outdoor party decorations are comparatively less.
Arrange For A Bonfire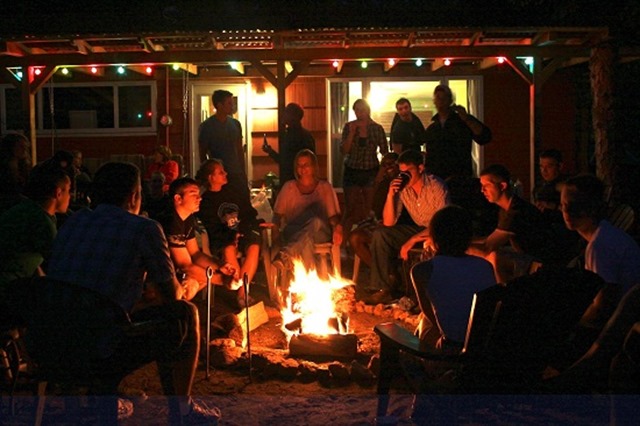 One of the biggest concerns about throwing an outdoor party is that the guests may get spread across a large open space, and therefore, as the host of the party, you may find it extremely difficult to attend to all the guests.
This problem can be easily solved by arranging for a bonfire in your backyard or front lawn. All the guests would stay close to the bonfire and thus, automatically, you will find all your guests in a limited space, making it easy for you to manage them.
This idea works very well in the summer season, and is appreciated by people of all age groups.
Seating Arrangements
Seating arrangements will have to be made for all the guests during the party. There are a huge variety of garden chairs and other funky outdoor party chairs which are available in the market. You always have the option to buy these chairs or get these chairs on rent and use them during your party.
However, the guests coming for an outdoor party would love to enjoy nature and one of the best ways to stay close to nature is to sit on the green grass. Of course, everyone would be wearing their best clothes and therefore, you do not want them to sit directly on the grass, and hence, you can arrange for mats, mattresses, cushions and low tables to be arranged in such a manner that the guests are able to sit on the ground without soiling their clothes.
This seating arrangement will also give the guests the feeling that they have come for a picnic rather than a formal birthday party.
Keep The Bugs Away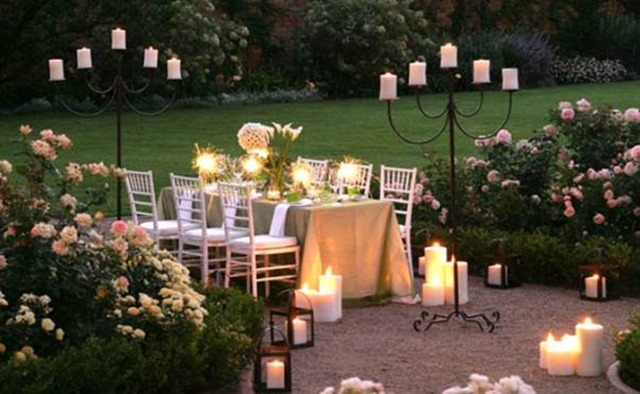 Bugs are the biggest threat to an outdoor party. The presence of these bugs can be a big spoiler for the party. However, spraying of harmful chemicals right before or during the party can be injurious to the health of the guests and therefore, you need to come up with some innovative ideas for keeping these bugs away from your party.
You can arrange for floating candles which contain citronella oil, and place these candles all around the venue. These candles will make the party venue look very pretty and ethereal, and at the same time, the citronella oil will keep the bugs away from the party.
Keep Sunscreen Lotion Handy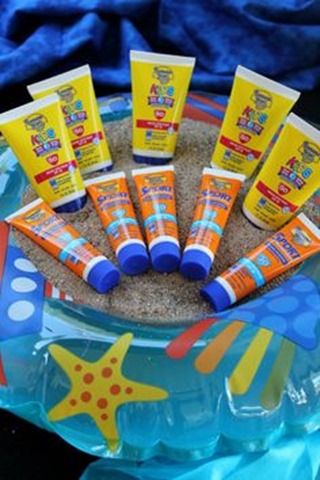 Irrespective of whether you are throwing this outdoor party during the summers or the winters, it is important that you keep ample of sunscreen available at the venue and make it available to all the guests.
Even the rays of the winter sun can sometimes be very harmful for the skin of some people, and at the same time there may be a few guests with very sensitive skin, you do not want your guests to leave the party with sun-burns and skin damage, and hence, you need to provide them with good quality sunscreen to stay protected from the sun.
Prepare The Yard Properly
Before you throw a party in your backyard or garden, you need to make sure that your yard is prepared to host this party.
Besides watering the ground, you also need to prune all the hedges and grass in the garden to make the place look appealing. However, one very important thing that one needs to take care of while preparing the ground for a party, is to make sure that all the pebbles and stones lying around the garden are removed. If these stones and pebbles are present all over the place, the chances of guests stepping on them and hurting themselves increases.
Hence, take care to make your garden a smooth space where even if someone falls, they would not get hurt.
Easy To Pick And Eat Snacks
All your guests are going to be all over the place, running around, strolling around, and therefore, to expect them to actually sit down with plates for snacks is going to prove to be a mood killer for the party.
Therefore, you need to make sure that the snacks that you serve to your guests is something that they can easily pick up with a toothpick or even bare hands, pop it in their mouth and simply go about having fun.
Do Not Bother About Serving Snacks Hot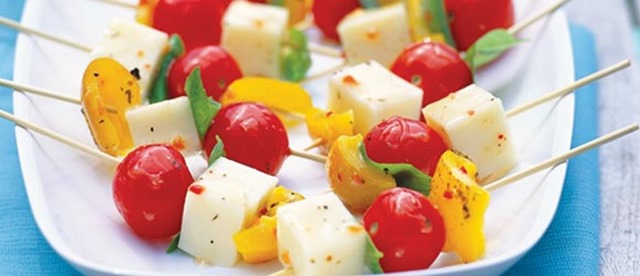 Another important thing to remember when deciding the menu for the party is that you should try to serve as many cold snacks as possible and even the hot snacks that you do decide to keep on the menu should be such that they taste fine even after turning cold.
You will have to carry food out from inside the house, rotate it all over the place in order to serve to all the guests and therefore, the food is bound to get cold by the time you have served to even half the guests at the party, hence trying to serve brimming hot snacks to guests is only going to drive you crazy.
Therefore, do not bother with hot snacks, there are many good options available even in the category of cold snacks, pick from this list.
Hot Grill Or Barbeque
Another great idea for an outdoor birthday party is to arrange for a barbeque party or keep a hot grill at the party venue and the host can actually cook hot snacks on this grill and serve it to the guests.
Barbeque parties are a big range amongst people, especially during the winter season. Make sure to keep both vegetarian and non-vegetarians options, since these days, a lot of people are turning vegans. Also make sure that you have even charcoal or gas in your grill station or barbeque so that it runs perfectly all through the party.
Make Advance Preparations For food
You being the host of the party, have many things to take care of during the party. You cannot simply be locked up in your kitchen cooking food for the guests and serving it to them, you also have to make sure everyone at the party is properly attended to, everyone participates in the games and activities planned by you and everyone has fun.
Therefore, you either hire a caterer to take care of the food at your party, or even if you are planning on preparing the food yourself, you need to make sure that all the food preparations are done before the party, so that during the party you are completely free to mingle around with the guests.
Set Up Outdoor Games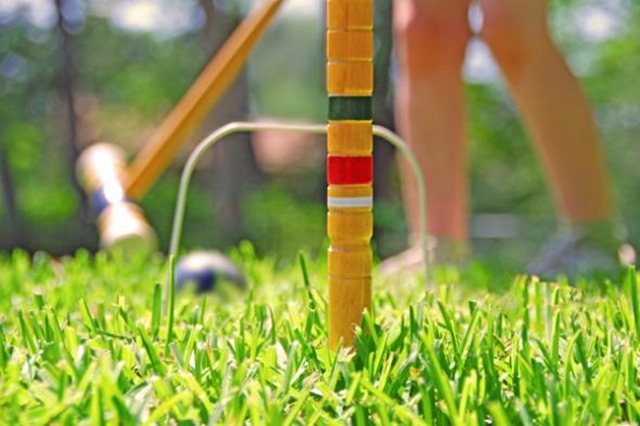 Throwing an outdoor party gives you a lot of space where you can plan a lot of things. Therefore, instead of planning the usual party games like the treasure hunt, etc., you can actually allow your guests to play some real games by setting up badminton nets and arranging for rackets and shuttlecocks.
Similarly, you can arrange for other yard games like croquet, bocce, etc.
Plan Some Interesting Games To Involve Everyone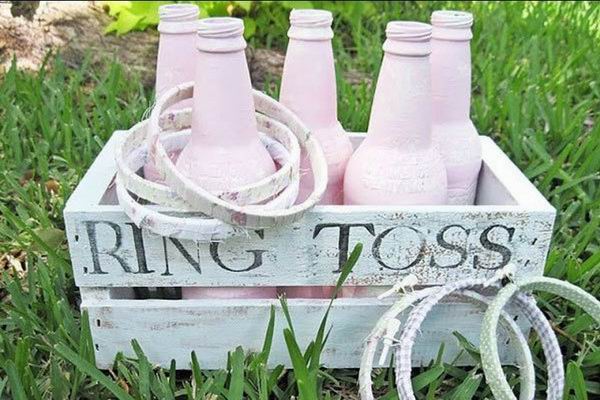 There are some guests who would take the cue and use the above facilities to keep themselves entertained during the party, but there are also going to be some guests, whom you would have to entertain personally as they will themselves never come forward.
Therefore, you need to plan certain outdoor party games in which you can get each and every guest to participate. For example, you can arrange for creating a balling alley, or draw a twister on the ground, sack race, etc.
When everyone at the party participates in these games, the party automatically becomes a huge hit.
Arrange For Ample Of Lighting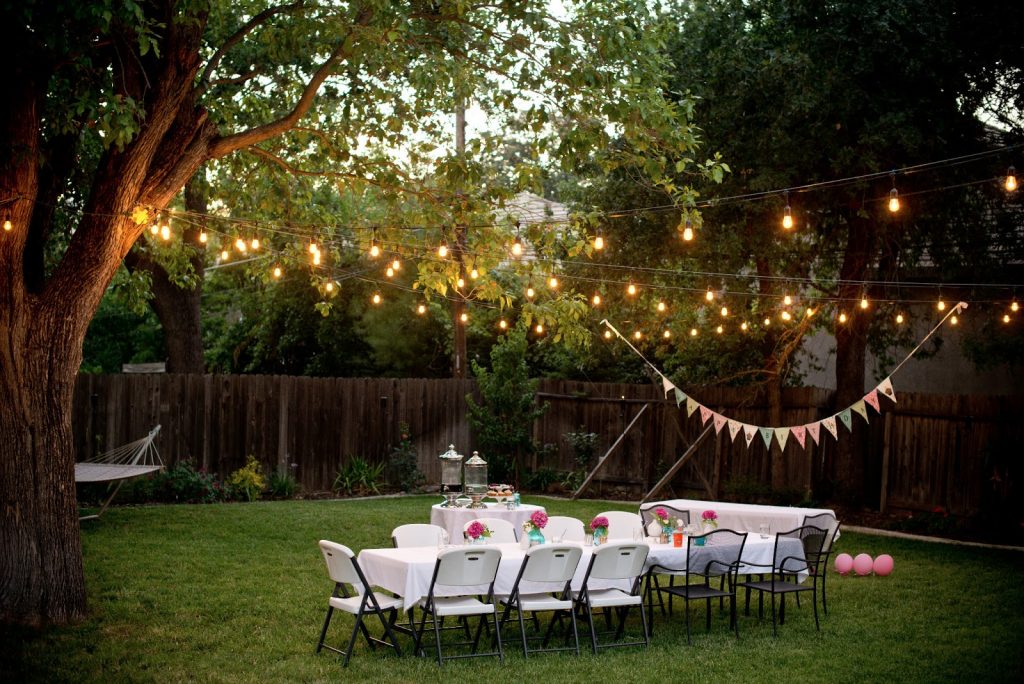 When throwing an outdoor party in the night, you need to make sure that there is ample of light in the entire venue.
You need to also make sure that the lighting extends beyond the space where you want the party to stay confined, as you do not want any of your guests to wander off in the dark and end up hurting themselves.
You can pick fancy lightings from the market and use them to give your party venue a very stylish look.
Dress Code For The Party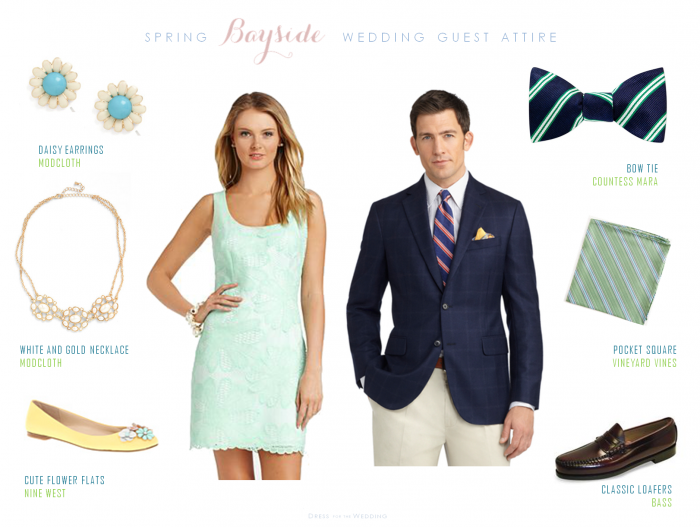 In case you are planning to keep a dress code for the party, it is important that you plan something in which you know everyone would be comfortable moving around out in the opening.
For example, if you ask people to come in formal black dresses with high heels, they would not only have problem walking in the garden, but even sitting down in the garden would be a big problem for them, not to mention your entire garden getting spoiled for the entire season thanks to the high heels.
You can pick a sports theme where everyone would be dressed perfectly for an outdoor garden experience or a casual carnival theme, or some other similar theme where you know everyone would come dressed to enjoy the lovely outdoor weather and nature.
Create A Photobooth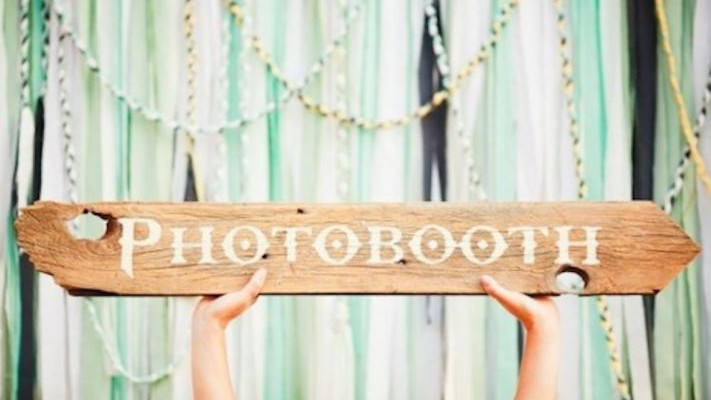 These days, photo booths have become a necessary and almost a compulsory part of every party.
Choose a spot which gives you a great backdrop for the pictures and simply hand a nice frame from a tree here. This would be your photo booth, rest the nature will add all the beauty in each shot.
Use Glow Sticks For Fun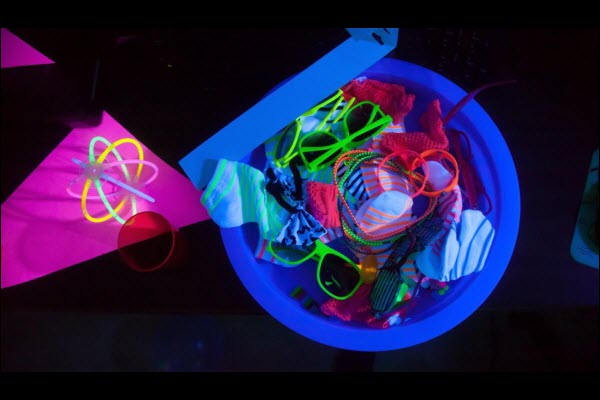 While the beauty of nature can be appreciated most during the daytime, even the darkness of the night has a lot of mystery and fun hidden within it.
Explore this fun of the darkness by giving all your guests glow sticks or glow stick necklaces, which the guests can carry or wear all through the party and add a real funky element to your party.
Avoid Use Of Glass Utensils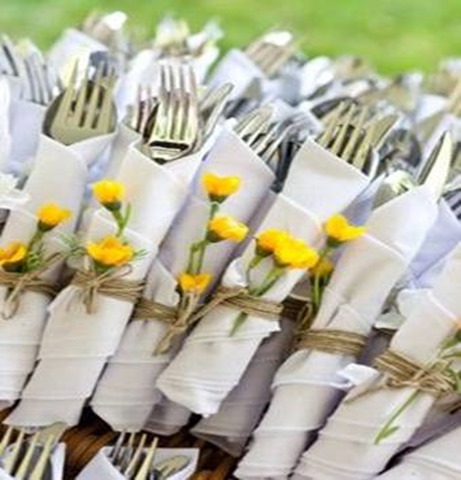 It is also advised that the utensils you use for serving food in, like trays, glasses, plates, forks, knives, spoons, etc, should not be made of glass, as the chances of breakage are high outdoor, and cleaning the shreds of a broken glass from the grass can be difficult as well.
Arrange For Music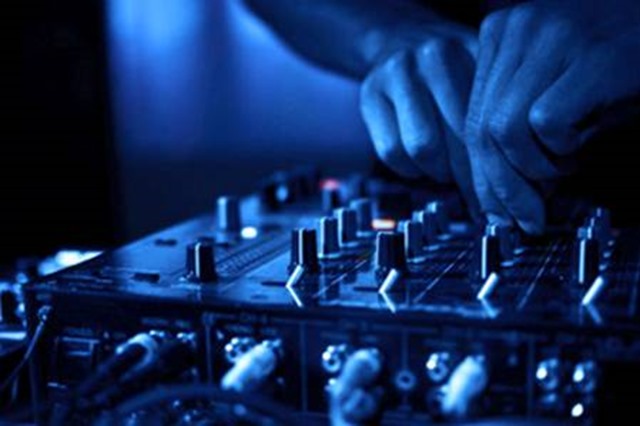 Besides ensuring that you choose the right music to set the mood of the party right, you also need to make sure that the sound system you use for the purpose is good enough to carry the music to the farthest corners of the venue as well.
Seek Help From Friends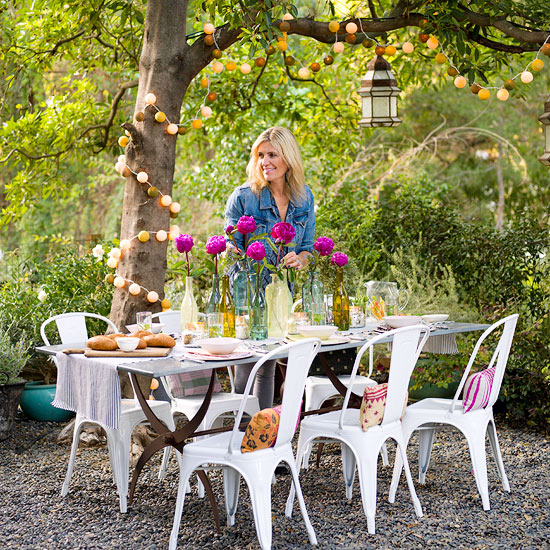 In spite of all the planning, the outdoor party requires a lot of work even in execution, therefore, do not shy away from asking help from your friends in serving food around or helping you in entertaining other guests, etc.
Hopefully, the outdoor birthday party ideas which i have given you should be able to help you in planning a great outdoor party for your birthday.