Today i am very excited to share some of the best ideas that will help you plan a perfect birthday party. So all of you who are confused about how to plan a birthday party, stay tuned, there is so much to take away.
For any parents, throwing a birthday party is a perfect gift to provide happiness to their child. It's a way to express your love, affection and care towards your child. A birthday party is that occasion where parents relive the early childhood days of their kid and it's a great way to boost the self esteem of your child.
Celebrating a birthday bash on your child's special day makes him/her feel outstanding and making them as king or queen of the day is the most amazing gift that you can give to them. Planning a birthday bash is not at all simple as it looks like.
Whenever it comes to a child's birthday party, several things are to be kept in mind like you need to see the taste of your child's friends, their disliking, the place which suit them the most as compared to your convenience, will their parents allow them to come or not and many more circumstances. Though it's a stressful job, but the happiness received by the child at last is countless!
Basically, it's not an easy task to perform. Thinking about a party is far much easier as compared to planning about it. A birthday party is just half fun to remember! So if you truly want to enjoy that day without wasting a single moment then planning out a plan and finally executing it, is considered as a true happiness behind a successful birthday bash.
Planning includes several aspects like decorations, themes, costumes, venue, guest list, party games, menu, return gifts, etc. Hence, today I will exhibit some basic points relating to a party and will guide you as how to plan a perfect birthday party for your dear ones.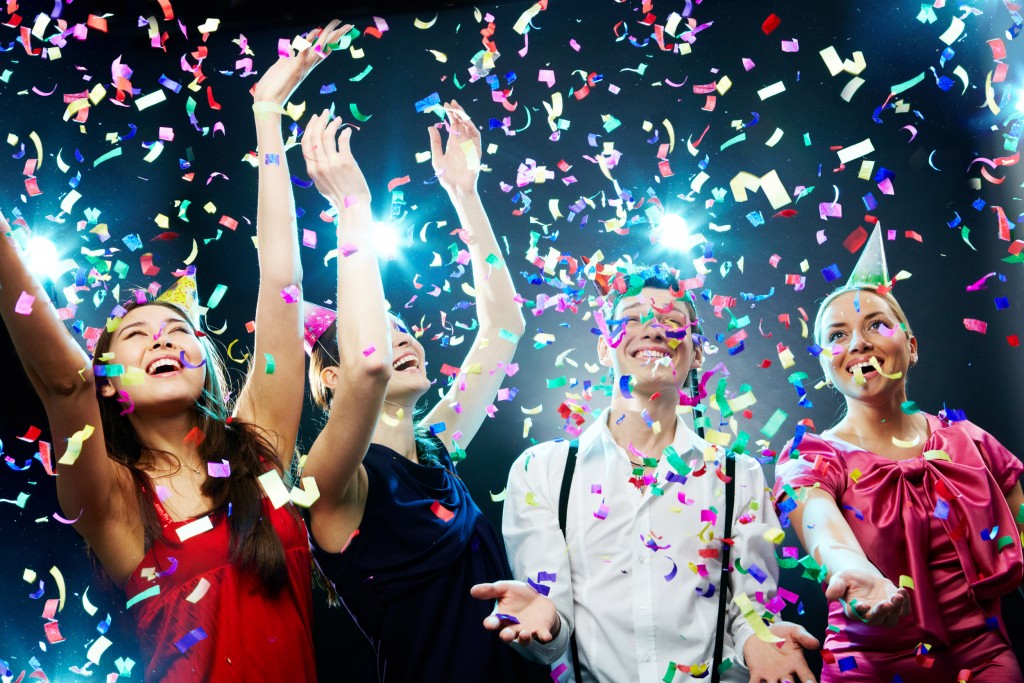 13 Best Ideas for Planning a perfect birthday party
Planning before a week
Planning and executing a birthday party does not require a long time. If the thought to throw a party has come in your mind just a week before, then too it's not late. All you could do is to prepare yourself mentally about what the party would be like.
Make your family members under confidence that you want to throw a party and then decide a particular budget around which you could manage to plan everything, which doesn't burden you nor your child feels unsatisfied. After deciding the budget, you can then start finalizing the exact date of the event as to when to have it as well as it's time, i.e., either in the day or at night.
Decide a venue
Once your budget as well as your date and time are set, the other thing you can jump up to is the venue. Where to party is the toughest question to answer and the deadlock between home and outside remains in mind till the final day of the occasion.
If your child is home freak and you are ready to clean the mess after the party, then you can make it happen at your own place, which will be cheap and inexpensive too. But if you consider home or apartment not suitable for your child's birthday party then there are several offsite locations which can make your party grand like kids-friendly restaurants, community centers, churches or Local Parks. It's generally advisable for kids over 5 years to party away from home as it makes them delighted to see unfamiliar places.
Prepare the guest list
Here arises the biggest question before a party – whom to invite and how many to invite? If it's your younger child's party then you should try to invite all her/his classmates in order to avoid any hurt feelings among them and make sure their parents also come along with them. This might relief you from handling the kids and their naughtiness.
Similarly, throwing a party for elder kids of around 8-10 years can avoid the presence of parents from the party as this might make your child conscious and may make him/her enjoy least. Plus elder ones need space from parents and their friend circle is also limited. Thus, you can add some of your relatives in the party in order to make it extravagant.
Opt a theme or dress code for party
It's the most confusing thing to decide and generally everyone's views in the family vary in this area. But at the end mutually decide what theme could be followed on the occasion. Theme is suitable for many parents as this helps to plan out all other activities accordingly like invitation cards, games, costume, food as well as decorations.
It lessens the burden of the party. Plus, it's easy to carry and people's enthusiasm towards theme party makes it a wonderful experience. You can ask your guests to dress up in retro style, Halloween style, in swim suit theme, like animals in jungle and many more.
You can even appoint a single color for the whole party which means all your guests, decorations, food, gifts, even the cake can be of that color in the party. This will make you and your guests remember the whole experience for life.
Send invitation to guests
This is the fourth and very important step during the procedure of birthday party planning. Once this step is achieved half of the burden is unloaded from the parents. After finalizing the theme and the venue, the very most step is to distribute invitation cards to the guests who have been engrossed in the guest list.
Invitation card can be home-made or store bought which should clearly define the theme and venue of the party. Invitation card should also be based on the selected theme and the message inside it should absolutely convey the date, time, venue and what the theme is. It should be given to local visitors in hand and those who live far away should be mailed as soon as possible so that they get it on time.
Get decoration stuff
Once the guests are invited, then after that your complete attention should be on the decoration of the venue where the party is to be held. If you are following a costume based party, then the whole decoration should be according to it. Suppose if you have asked your guests to be in 'red' color costume, then whole place would be decorated with red color, i.e., red color curtains, mats, red colored balloons, strings, flowers, and return gifts can be of red color too.
Similarly, if you are following a theme based party and the theme is of retro style, then your whole location can of late 70s or 80s or whatever you have decided in your invitation cards. In this case, the props used would be of late 80s century, the furniture would be antique, glasses, plates and all crockery items can be of old style. Even the cake could be somewhat of late 80s style. This will give a new meaning to your party.
Plan for entertainment and games
Party itself means leisure period where people enjoy themselves, have fun, food, drinks with lot of entertainment. A birthday party without games and fun is boring and will leave your guests unsatisfied. Hence, it is must to have some sporting spirit in guests to enjoy various activities and take part in games as a part of celebration itself. You can plan for various games and entertainment aspects in your party relating to your theme.
Clowns and local talented people can be center of attraction of your party which will entertain kids a lot. If this is a party of retro style, then various games of golden era can be taken into consideration so as to relive those old memories.
Children can also dress up in retro style theme and they can too perform songs or acts relating to actors of that era. Games like musical chairs, birthday cake hunt, hot potato, etc, can be included in the event so as to increase humor and energize the guests present there.
Make a theme based menu
Food is the life of any party. Without food, any party is incomplete. Preparing a menu from starters to main course and till sweet dish is easy to make but making it based on your theme gets little difficult. In this section, you need to have proper knowledge about everyone's taste and their disliking. Nobody would like to make their guests unhappy.
So menu should be made in such a manner that suits the theme of your party and which doesn't go against anybody's taste buds. Normal foods can be turned into dramatic characters so as to attract the attention of children like sandwiches cut into cookies style, pizza turned into muffins and on top faces like nose made with pepperoni, eyes with olives and mouth with chili.
Elder people generally enjoy food in birthday parties, so considering them some dishes can be put on the menu like soup, chicken wings, burgers and many more. You can also serve some new and innovative drinks and mocktails to make kids happy and get them deliver something new in the party which they haven't tasted before. For example juices mixed in cold drinks, cold drinks can have ice cream on top, two different juices can be mixed so as to acquire a complete new taste, etc.
Handover return gifts to guests
Whatever you have decided as theme or your dress code of the party the same can be applied to the gifts which you would offer to the guests when they would return. It should match the theme and awe of your party so that the guests can have a lifelong memory of your amazing birthday party in their mind.
The return gift should be handed by the birthday child itself with a 'thank you' and 'good bye' in order to represent the gratitude towards the people for showing their presence in his/her party.
I hope I was able to guide you about how to plan a birthday party of your child and what steps are to be taken in order to make it a success. The above suggestions will help you a lot in planning a proper and organized party of your child. At the end, it's not the suggestions but the efforts of the family that makes any party delightful!