Teenage boys are moody and are very particular about their likes and dislikes. Apart from that, it is very difficult to know about what is cooking in their curious minds. Therefore, selecting a gift which is much appreciated by the teenage kid can be an intriguing affair. The mood swings in the teenage are for real which makes it very difficult for them to settle down on one thing. Thus, we decided to share our gift ideas for teenage boys list with our readers about the gifts that can be given to a teenage boy regardless of the occasion, price, and other important factors.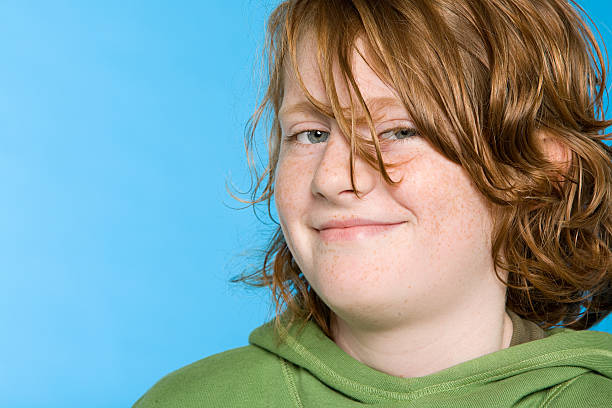 Fascinating Gift Ideas for Teenage Boys
Most of the teens are attracted towards the newest electronic gadgets and technology and . Just like we dreamed of owning mobile phones in our teenage, today's teens want super awesome gadgets that enrich their gaming and video playing experience. Mobile phones have got just too mainstream. VR headset is one such gadget that can stun the teenage kid for once, and for all. It is a pretty cool device that brings the virtual world in the reality. One can experience the magic of technology by playing games or watching movies by wearing the virtual reality headsets. We are pretty sure that most of the teens are going to love this super awesome electronic piece of technology as a birthday gift.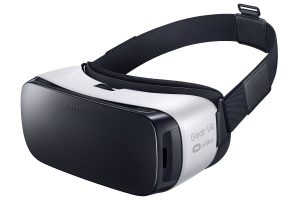 Teens who are very passionate about the music are going to love this tiny speaker from the core of their hearts. It gets difficult for people to listen to their favorite music while they bathe. This is where these tiny Bluetooth speakers come in handy. To add to its effectiveness is the water proof ability which gives them the freedom to take the speaker to the bathroom without the fear of water. Also, its compact size gives you the liberty to carry it outdoors. By gifting this quirky set of speakers, you assure that the teen boy is never feeling the void of music.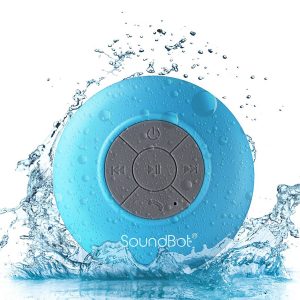 If he is into reading comics and watching superhero movies, this Superman wallet is surely going to fascinate the teenage boy. The wallet comes with an attractive abstract painting of the Superman logo and has compartments like any other ordinary wallet. Apart from being visually attractive, it is tear-friendly, water resistant, and recyclable. It is completely an eco-friendly product made from Tyvek which adds to the durability of the product. Ordinary wallets can be a pretty common commodity to gift. Therefore, one can find out about his interests in the genre and give him this visually appealing wallet.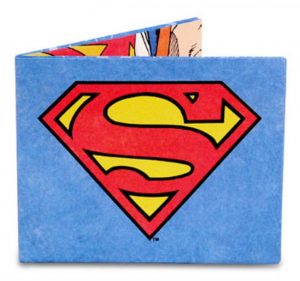 Denim Jackets are loved by people of all ages and sexes. The reason is pretty simple. These jackets never go out of style. Thus, it's an awesome birthday gift idea of boys. Just pay a little attention to its design, and one can never go wrong with the choice of gifting him a jacket. It will not only raise his style game but will add a versatile wearable in his wardrobe. Whether it is to cover him from cold or just to look good, the denim jacket is going to do a whole lot of good to the receiver.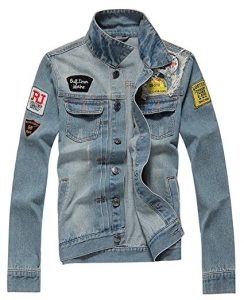 Most of the boys, regardless of their age are messy as hell. In fact, almost all the boys in their teenage are messy and have a hard time cleaning their rooms. This Punch Bag Laundry Bag is not only to going to motivate him to keep his laundry clothes aside but will also serve as a stress buster when he feels like punching something. Also, as parents, it is going to reduce your task of accumulating clothes from his room for laundry. Although not something which will stay in his heart forever, it is an excellent gift that will keep him organized.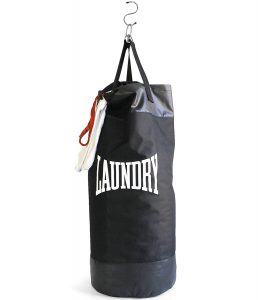 Boys love gadgets as much as men love their wines. Hence, RC helicopters prove to be an awesome gift for the teenage guys. They can have a lot of fun trying to set off their helicopters in the air. It will be an interesting piece of toy to brag about amongst friends. However, not all are going to get amused by the technological toy. Therefore, as a gift giver, you have to be extra careful and know his preferences before gifting him a toy. It serves as an excellent gift for boys who have just entered in their teenage and are far from any responsibilities.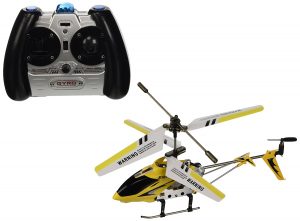 Music is an integral part of life while we grow up. This makes us very much attached to our headphones. For the most of the times when we are traveling or walking a friend home, we tend to use headphones to keep ourselves entertained. Therefore, these military headphones are going to take your music game to the next level. Apart from the world class sound, the print and the design is surely going to attract some eyeballs. Every time someone compliments him for his headphones, it is going to remind him of you. If one is not amazed by the military prints, there are several options available at the market.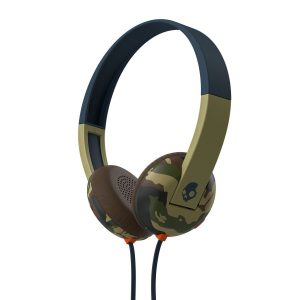 It is pretty common these days for teens to own a mobile phone. The craze of social media and online games have gone too far to be controlled. Therefore, a fancy portable charger can be a marvelous birthday gift for young man.His extensive mobile use can leave him with a drained battery for the most of the time. By gifting a portable charger, he will have a backup for his phone which is compact and fitted with a quirky design. As parents, you don't even have to worry about his phone being switched off as his portable charger is going to help him when the chips are down.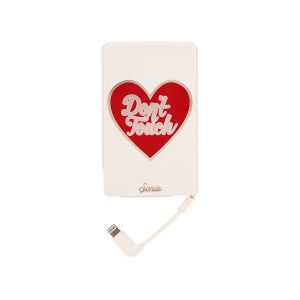 As teens, all of them come in acquaintance with the bags for the majority of their time. The backpacks are used for going to schools, traveling, hiking in the nearby woods, camping, picnic, etc. Thus, a bag which serves not one but many purposes all in one can be a handy gift for the teenager. It would help him to carry his books to the school, and at the other times, he can take it to the picnics, camps, etc. Also, as a grown up teenage boy, this bag is going to add some frills to his style statement. It is a safe gift to give to any teenager boy, as it would be used at some point in time.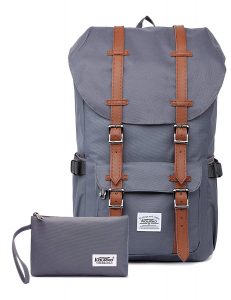 It's trendy, technologically advanced, and one of the best sports watches in the market today. There is hardly any chance of anyone disapproving it as a gift. It looks super awesome on the wrist along with giving you the information about the distance covered, calories burned, steps walked, and speed. Another top feature that adds to the likability factor of the watch is its water resistance. If receiving this watch as a gift doesn't delight the teenage boy, we don't know what will. However, it might burn a huge hole in your pocket. Yes, it is expensive but it is worth every penny. If budget isn't the issue, go ahead and pick this watch from the nearest stores.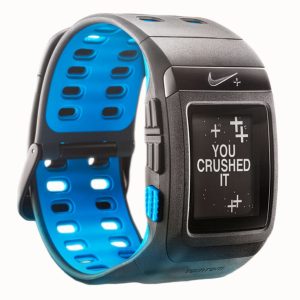 Skateboards are well beyond their prime time. If there is something that has replaced the good old skateboards are the electric self-balancing scooters called as hoverboards. It is a pretty good equipment to own and brag amongst your friends. It requires nothing but for the user to stand on it and it is good to go. Also, it certainly catches the eye of the people around when you glide past the road on the hoverboard. For a teenager, he can accompany his hover board while going to his classes or hanging out with friends. Therefore, it will serve as a great gift as boys love technology and this is the latest innovation of the recent times.
If there is one thing that took the social media by storm has to be the fidget spinner. The so called stress reliever took over the adults and the kids alike. Therefore, companies came with different ideas to attract more people towards quirky designs and vibrant colors. This fidget spinner is one such attempt by the makers to attract the Batman fans to buy this bat shaped fidget spinner. It can be a most amazing birthday gift idea to any kid who loves collecting the superhero merchandise. Also, it will help to keep the teenage boy in trend. Teens love to have everything that is in trend, and fidget spinner is surely going to add some dash of entertainment to their lives.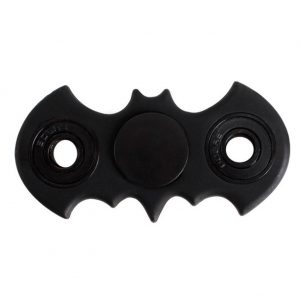 If the boy who you are going to gift gets excited with the different type of headgears, then beanie should be on the top of the priority list. Printed beanies look very cool on young boys, especially in winters. One can snub the regular monkey caps to up their game by wearing these really cool printed beanies by Nike. It would serve as a perfect gift for the teen of any age. It would really help them in winters, and they are going to love it for sure.
The game of darts has always amused the teens and adults alike. Therefore, a set of magnetic darts and a dartboard is going to excite the teenage boy when received as a gift. You as parents don't even have to worry about the teen hurting themselves with darts, as the end points of the darts are blunt and have magnets at the end of it to stick to the board. Your teen can spend his time by practicing his aim or playing dart games with his friends.
Smoovie Stabilizer lets you capture wonderful videos at the expense of your phone without the video being troubled by jerks or turbulence. This allows the video to be smoother even when you want to pan your camera. It is a great equipment for the teens to acquire, especially if he dreams to become a filmmaker or a video blogger. The Smoovie stabilizer will help him to capture wonderful hassle free visuals. Also, you don't have to worry about the headset with the teen as it is universal and adjustable for all phone sizes and cameras. It is a compact sized gadget which makes it very portable and lightweight. So one can carry it whilst on the move.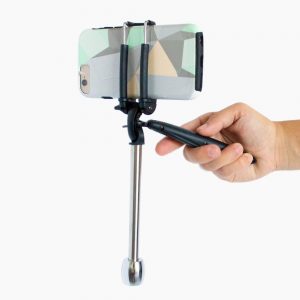 Many teens growing up inculcate the habit of collecting exciting toys and scale models of cars, airplanes, motorbikes, and other automobiles. To receive an official scale model as a gift can be an intriguing affair for the receiver. Although these models aren't capable of speeding, the engineering packed in a compact car itself is a great collectible for the car enthusiasts. However, this model gives you the liberty to open the doors, hood, and trunk of the car. We are sure that if your child loves cars as much as he loves anything else on this earth, he is going to love the gift.

Bikes can never go out of fashion. No matter what technology comes in, but cycles are going to stay until the end of this world. It is a steel framed gear bike which can be used for daily commuting by a teenager. It will not only help him build on his physical strength but also make commuting easy. Whether he wants to go to the school or you want him to buy grocery from the nearest supermarket, he can cycle his way to the destinations. As technical specifications are considered, there are hardly any flaws in the bicycle. It can be a great gift for the teenager which will suffice his hunger for speed.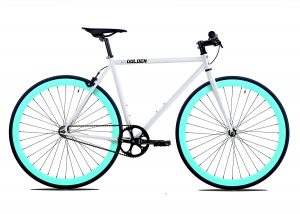 It is a proven fact that boys sweat a lot resulting in bad odor. Also, their rooms are clumsy and dirty. Which is why they need to mask the bad smell with a soothing cologne. While the boys can be very much adamant about their stinky selves, you can help them smell better by gifting them a designer cologne. The Adidas cologne has been a proven fragrance in the most parts of the world. Gifting something that boasts personal hygiene as well as proves useful in the day to day life can be an interesting prospect.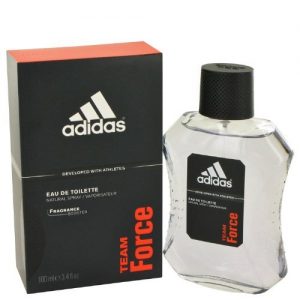 If the teen you wish to gift is a reading enthusiast, Kindle can be the best gift he receives in that year. Kindle is a tabloid which gives you the opportunity to read books without making a mess around. You can have a plenty of books downloaded on the gadget without even going to purchase the hard copies. Therefore, one can read whichever book he wants just at the expense of few touches. Also, one can adjust the brightness of the screen, and it is portable to the fullest. So one doesn't need to carry the weight of the books while traveling as one Kindle can do the job.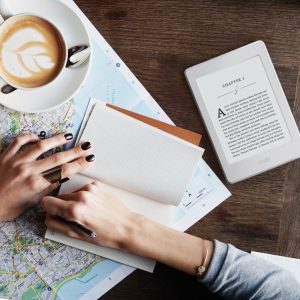 Most of the boys in the teens start developing the love for their coffees or start the intake of protein shakes to build up muscles. Therefore, they have to depend on mixer blenders to grind the powders to form a perfect shake for them. However, this water bottle shaker cum blender helps you to grind the toughest of powders without leaving the lumps in the shake. One can blend their desired juice and have it without having to pour it in the different bottle. Anything which reduces the mundane tasks of a boy can be a helpful gift for the teenager. The electric coffee protein shaker blender is one such thing that will be loved by a fast growing teenager.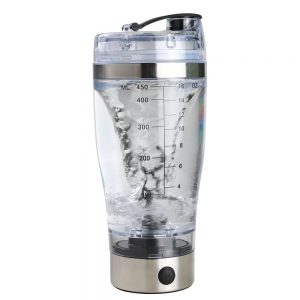 Not only for a teenager, but this book would be a great gift for anyone who loves to pen down his or her thoughts in a book. The book is so visually delightful that it would want the writer to come back towards it daily to write something or the other. Also, the book can be a good option for someone who wants to maintain a personal diary. There are no lined papers given inside so one can draw, sketch, write, or frame any idea that hits his head. The book can also serve as a great travel diary where one can note down is travel experiences.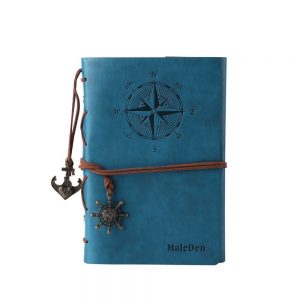 Bracelets can be mainstream but they never go out of style. In case you want to gift something that should stay with the receiver for the most of the time, bracelets can be a good idea. The black retro Zen bracelets are too stylish and classy to your liking, which can up the style game to a considerable level. It is a decent gift to give for a teenager. Also, it wouldn't burn a huge hole in your pockets as these bracelets are available on the market at negligible prices. So just shelving out few dollars on something which astonishes a receiver is always a good option.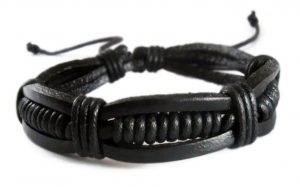 Ozobot is an awesome robot that is going to entice every technological enthusiast. It helps the children to develop and learn about the dynamics of coding. Also, one can download the Ozobot application on their respective mobiles to learn and explore more fun and intellect driven activities. Step by step, the teen can grow intellectually to become fonder of programming and coding. The Ozobot provides activities for all ages and all levels. One can visit the company's website to learn and explore the endless possibilities. Once you master the Ozobot, you can build epic mazes, cityscapes, and race tracks using the robot. Such an advanced robot for the technology enthusiast can be a nothing less than a boon for learning the dynamics.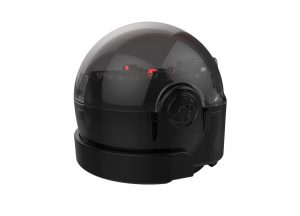 By gifting this cell phone holder stand, one gives the luxury of enjoying their favorite movies and browsing through their social media platforms just with one touch. You don't have to use your hands to use your mobile. All you have to do is loiter on the bed and use the mobile phones for hours without hurting your arms. Also, one doesn't have to worry about attaching the stand with screws, Velcro, or any adhesive. You can slide the stand's base under your mattress, and your stand is ready to hold your mobile phone for the longest of time possible.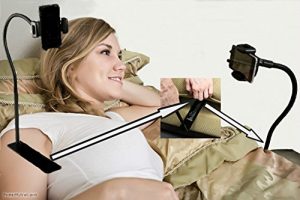 If he is a basketball fan and loves Stephen Curry, this would be an awesome gift for a teenage boy. But before gifting him the t-shirt, you have to make sure that he is a Golden State Warriors fan. I don't think any boy following the rival team of GSW is going to wear the Curry T-shirt. It is a 100% cotton t-shirt which will be loved by the fans of the state warriors. Teens very much into the basketball game are going to love the Stephen Curry T-Shirt.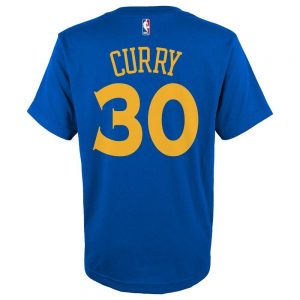 There are a lot of options one can have at his disposal while gifting a teenage boy. But which would win his heart over is a questionable affair. Therefore, one needs to have a fair idea about his mood, choice, and likings before jotting down your mind on a particular gift. Also, one can gift a ticket to a concert or a sports game which can help his suffice his fan boy dreams.
We tried to provide you with as many options as we could for selecting a gift for a teenage boy. Also, we made sure that we covered the gifts from all price ranges so that the readers don't have to worry about the pinch on their pockets. Now that you have ample of ideas, you can order these gifts from Amazon.com or buy these from any store near you.