Do you know what could be some perfect gifts for people who travel or loves to travel? I know most of you don't because to find gifts for travelers you need to first understand their travel instinct.
Travelers are generally very passionate about exploring different places and new things. They are adventurous, exciting, and energized for every any new trip they plan. I think this is the break through to plan out some gifts for them. Travelers needs to carry a lot of things while traveling whether you talk about a business trip, vacation or some adventures trip.
If you can manage to find out what sort of things that are needful for their travel purpose then you are done. Even I am not a traveler so I thought what is the best way I can manage to find out some good gift ideas for travelers and then suddenly one thought of my friend flashed into my mind. His name Vee, he is a savvy traveller and love exploring different places. I met him yesterday to find out and discuss what could be some best gifts to get a traveler.
For 1 hour we discussed a lot of stuff and I got to know many more things that were really new to me. Finally I came to some conclusions. So now with all my knowledge and understanding I would like to share two list with you. First I will give some suggestions over which you can look into for gifts and with second list I will give you recommended gifts.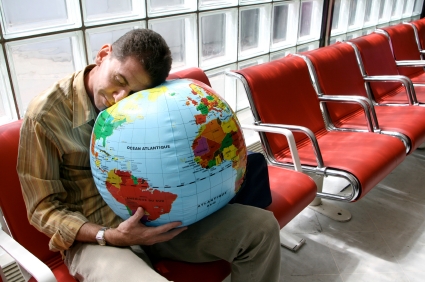 Gift ideas for travelers
Here I will tell you what kind of things you can look up to. These are some suggestions and ideas that will help you understand more about what could be some suitable gifts for a traveler.
Comfort bag pack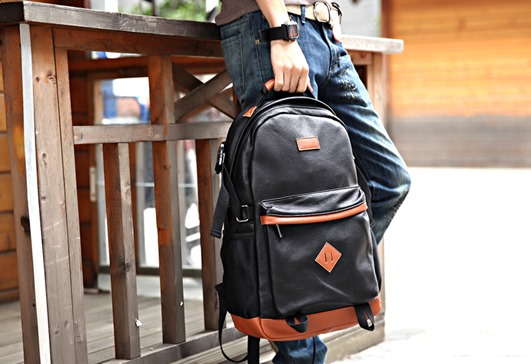 As I said earlier there are many things a traveller needs to carry for his journey. So to carry all those things, it is quit obvious that a traveler will need a bag. I would say not any ordinary bag but a bag which is capable of carrying many things and with comfort. So you can gift a travel bag that could make his journey quit comfortable.
Survival kit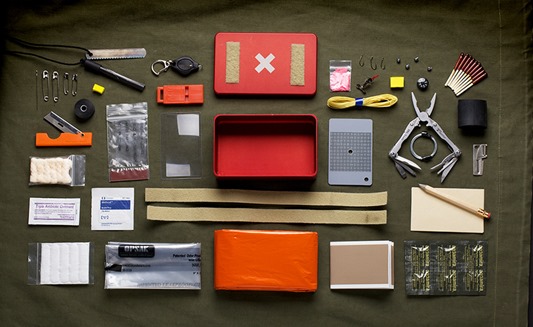 A survival kit is one of the most important thing that a traveler should have in his list. There are many essential things that a traveler requires at time of some emergency.
I asked it to my friend and he also said that it is most essential thing a traveller should have in his bag. He told me that without a survival kit he don't start his journey. So I think gifting a survival kit is mandatory.
Travel home décor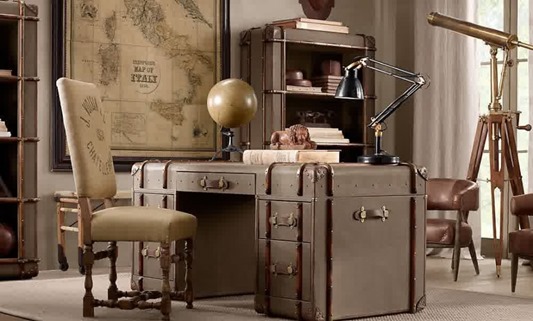 There are many things you can gift other than any travel essentials. Here I am talking about some home décor that could be related to travelers interest. There are many things you can gift that he/she would love to keep in his/her home or room. In my recommended list, I will share few good options with you.
DSLR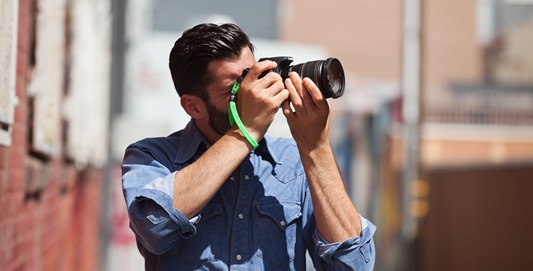 As you know travelers are always up to explore new things and places, there is no other thought that they love to capture those moments too in pictures.
I am not any savvy traveler but still one thing is quit of my interest is clicking pictures of new places whenever I travel. Although I don't have any digital camera but you can find my cellphone with chunk of pictures. So I think a traveler would love to get a DSLR as a gift
Travel shoes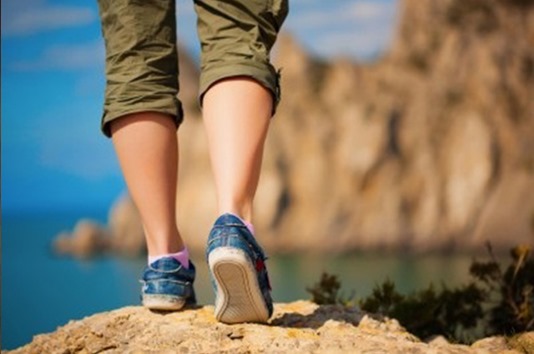 If you are looking up for adventures traveler then I would surely suggest you to go for a travel shoe. It is quit obvious that an adventure traveler will always need a travel shoes for the journey. So its like an essential thing you can gift for his/her requirement.
Travel guide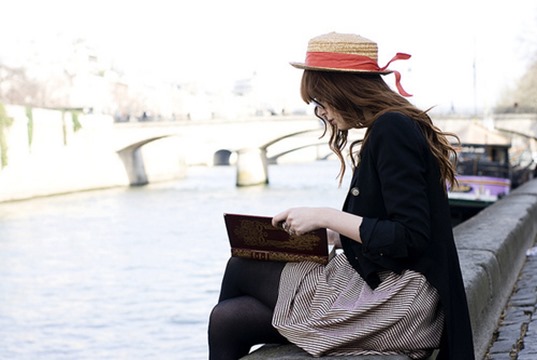 You can gift a travel guide written by some world famous travel writers like Freya Stark, Apsley Cherry, Pico Iyer, Ian Frazier etc.. These books are full of thoughts and experience of world famous travelers. I am sure any traveler would love get a travel guide as a gift.
Travel organizer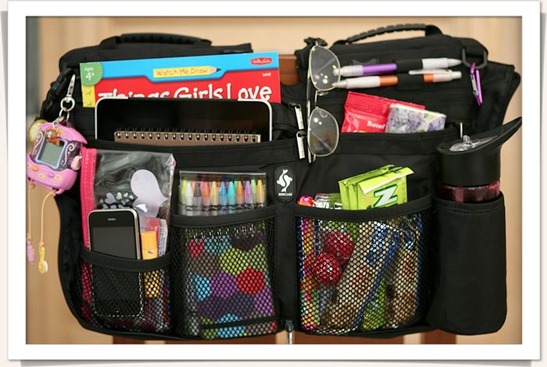 At times traveler face problem of organizing their stuff while traveling. Putting all the things in a bag does not makes it easy. Instead if there are some kind of organizers that are capable of carrying things separately then that could be great.
For example different dedicated bag for electronic gadgets, bag cub set for putting different types of apparel or any other stuff.  So I think gifting any sort of organizer will be perfect choice.
Recommended gifts for people who travel
I hope you got some ideas of what kind of things you can get a traveler. Now I would like to go more specific to the gifts I found to be prominent. So allow me to present to you some gift recommendations.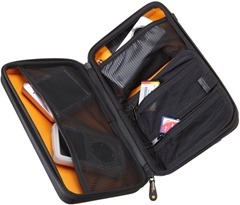 Universal Travel Case
You also might have noticed that when you pack your bag you feel like your stuff must be packed separately specially electronic stuff. So here is what I would like to recommend. This is a well designed bag case for only electronic goods. Looks quit sleek and comfortable.
As I said a traveler needs to manage different kind of stuff separately in a bag. This cubes set fulfills the requirement. Any traveler would love to get this one.There are 4 different sized bag that one can use to put different kind of things separately.
Adventure Medical Kit
A medical survival kit is essential to any traveler and this world travel kit is perfect option for the purpose. It has got everything which could be required at the time of emergency. This is made to be perfectly manage any medical emergency from pain, fracture to any cut.

Portable Charger Power bank
At times a traveler faces a problem when his mobile battery wipes out very fast and if you are traveling and don't have some point to charge then the situation becomes pathetic. This portable power bank charger solves the problem. It lets you charge any device very fast.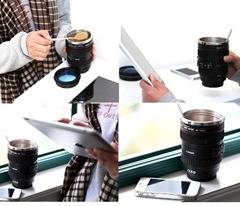 Mango Spot lens mug
As you can see it is a very unique coffee and tea mug that any traveler would love to get. It looks quite stunning at glance. If you are looking up for traveler who loves clicking then I have no doubt that he/she will love this gift.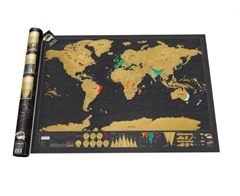 Scratch Map
Gift this awesome and unique gift to the concerned person. It is a very unique map which comes with a scratching concept. The concept of this map is to scratch the places you have traveled around the globe. So where you go you can scratch that country or place and it becomes your home décor.
Arttranson Cushion pillow
This is a classy map printed cushion cover pillow. I am pretty sure that a traveler would love to flaunt this cushion pillow in front of their guest and friends. Its map printed look gives it a unique appearance.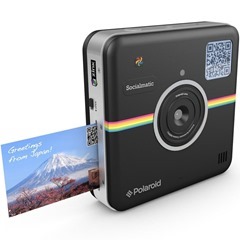 Polaroid Instant Digital Camera
Let him get all clicked pictures instantly printed ready. At times we click on phone or camera and store it on our pc but with time all pictures get lost. But when you get the printed picture on the spot then chances are there that it will stay with you for long time.
Etched Globe Glasses
What about this beautifully globe printed glasses? I am sure you have also find it to be amazing as I thought when I just saw the image. Any traveler would love to use this glass at home or while traveling.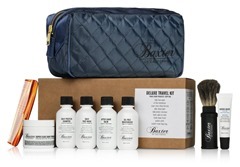 Baxter of California Deluxe Travel Kit
If you are searching gift for any man then I would like to recommend this kit for him. This set comes with all personal things that a man can use, i.e moisturizer, after shave balm, shampoo, face wash, etc.. These are some most essential things any traveler would require in his journey.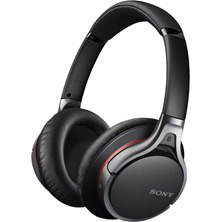 Sony wireless headphones
Get this awesome wireless headphones to him/her. Travelers generally prefer listing music on their journey. So gifting a wireless headphones could be a good option as well. This model is very good in sound clarity and gives you real sound boast.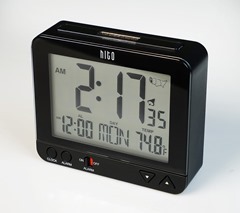 Radio Controlled Travel Alarm Clock
This is an automatic radio controlled alarm clock specially designed for travelers. It updates itself as per place, week, and date. Shows current temperature of place and many other features like time zone, date, alarm status, etc..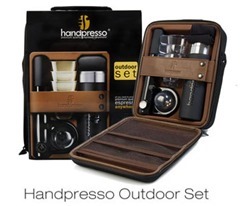 Handpresso Outdoor Set
If he/she is a coffee lover then I am sure this is going to be the perfect gift matching his travel and taste purpose. It is a portable coffee maker expresso machine. It is easy, portable and quick that makes it my recommend for a traveler.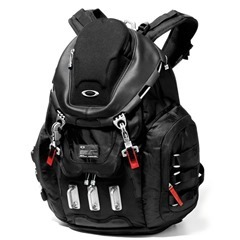 Oakley Backpack
This backpack is perfect for short trips. Although its look small in shape but it is capable of carrying a lot of things very comfortably. This bag can carry anything from clothes to electronic gadget or any other thing.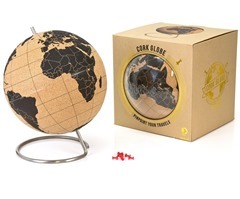 Cork Globe
Travelers love gift related to globs and maps as they co-relate their memories of places they have visited around the world. But this cork globe is one step further. In this globe you can pin your notes for places you have visited and that's makes memories more cherish able.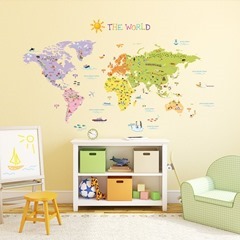 The World Map Wall Stickers
If he or she is an avid traveler then he/she would love to get this awesome world map wall stickers. It can be used in any wall from hall room to washroom. It really looks amazing on wall and as said an avid traveler will go mad for it.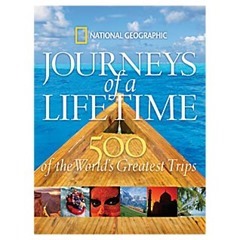 Journeys of a Life
This is a perfect book for travelers. This books have 500 world's greatest trips that inspire any traveler's instinct. There are many things in this book that a traveler would love to explore and that's why it forces me to call it as perfect choice.
Hibermate Sleep Mask
My friend who loves traveling told me that in a trip or journey, sleep and rest is very important because that gives your body build some energy. But during journey there are times when you cant sleep because of light and sound interruption. But this sleep mask completely separate you from any interruption.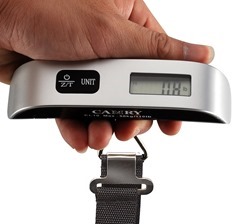 Camry luggage scale
If you travel in flight to any international country then there is a limitation of carrying certain weight in the bag for this you must know what actually the weight you are carrying else you have to pay extra bucks. This luggage scale helps you measure accurate weight and thus avoid any same situation.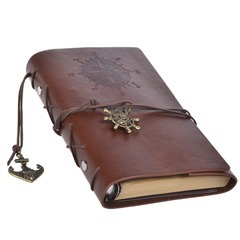 Cosmos Vintage travel journal
Let him/her write the experiences and memories of travels and journeys of his/her life in this amazing travel journal. This journal is for life time. One could ink it with all the experience faced traveling around the globe.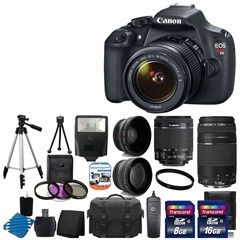 Canon EOS Rebel T5 DSLR
Travelers generally loves DSLR. They love capturing new places, areas, nature beauties, cities infrastructure, roads etc.. DSLR makes any place more beautiful digitally. I have this canon model which I think is perfect for travelers. As it gives clear and crispy pictures with detailing. It comes with all basic tools that can make your work easy, i.e cover bag, tripod, lens, etc..
I think these are some best suitable gifts for people who travel or loves traveling. So what is your pick from the list?