It is always a daunting task to choose a gift for a woman. For the confused souls that they are, it is difficult to choose a particular gift from the millions of items available on the market. Also, the fact that it is a gift for the mother in law makes it even difficult for you to choose an appropriate one. Selecting a gift for her also means that the smile on the face of your partner's mother would be reflected in your partner too. Therefore, one has to be extra cautious before selecting a gift for his or her mother in law.
Gifts for Mother in Law That Will Leave Her Impressed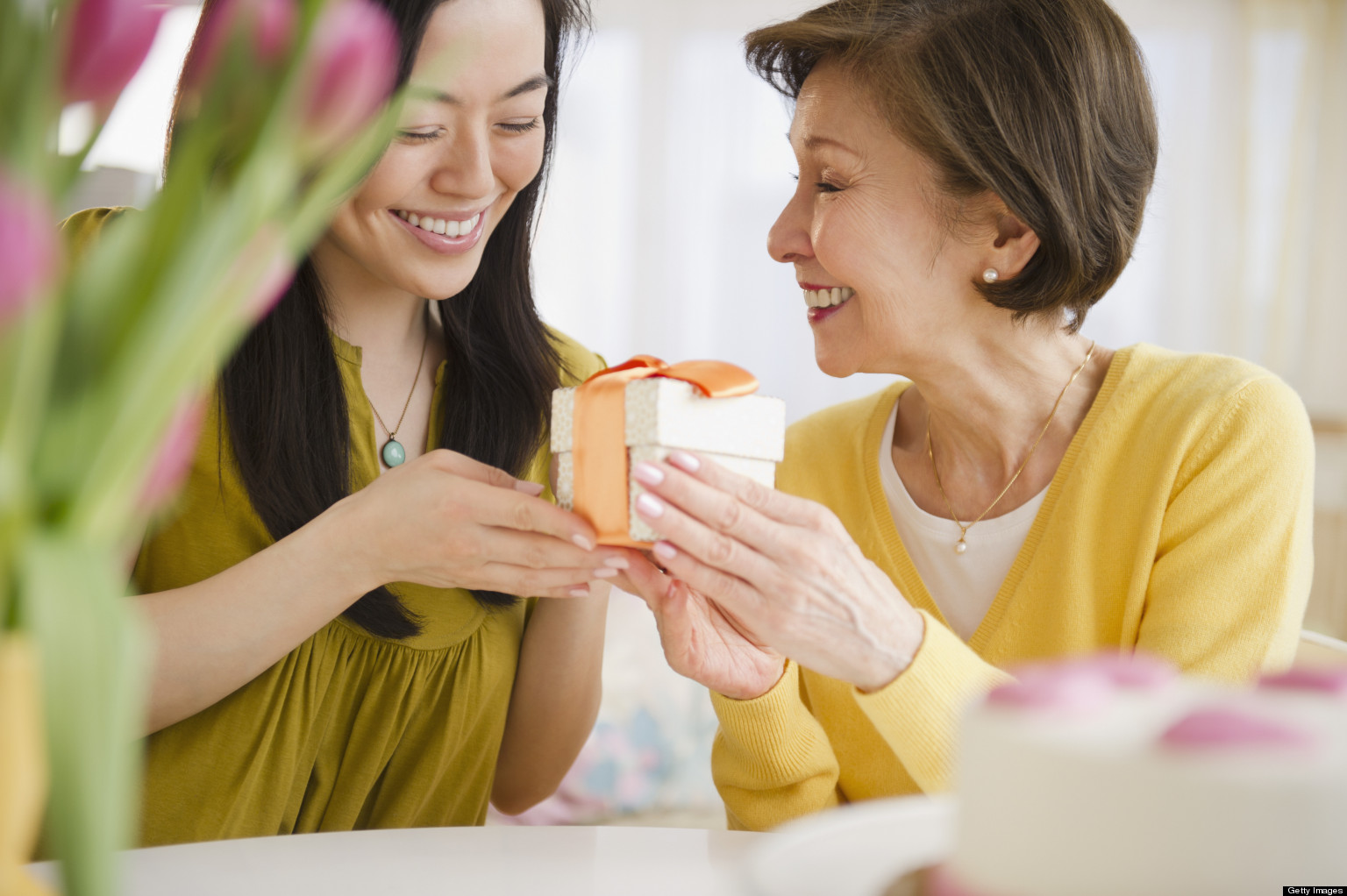 Not many of users would come online in search of gifts for mother in law. However, with fewer options available on the market, there are some people if not many who might seek help from the internet to get their queries solved. This blog is dedicated to such readers who turn to the internet to every query they come across. In the blog below, we will try to give you ample options so as to find the perfect gift for your partner's mother.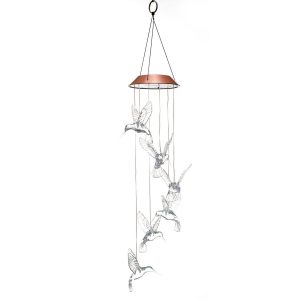 If she owns a backyard or has a lovely garden in the front of the house, she is definitely going to love the garden décor you select for her. It does not require any power to light up in the night. In fact, it will consume the solar energy in the daytime and give you a delightful visual at the end of the day. The wind chime is sure of grabbing the attention of your mother in law as well as the guests she hosts.
Be on top of your gift-giving game by gifting her the customized apron. It would certainly melt her like a cheesecake. Also, if she is someone who loves the kitchen, the apron would be a lovely gift for her. It would remind her of you every time she wears it in the kitchen. She would admire your efforts to gift her something which is not only efficient but also hold a lot of sentimental value because of the custom print. It is also one of the safest options you can gift to your mother in law.

Help your mother in law to stay fit and healthy by gifting her a set of Savvy infusion water bottles. These bottles would make her regular water drinking habit more flavorsome. It would keep her hydrated throughout the day by providing her fruit flavored water. Maintaining water levels in the body can be a daunting task at times. But once you have some fruits infused in a water bottle, you get a reason to consume more water than you usually do. Along with your mother in law, even your spouse would be happy to see the infuser water bottle as a gift.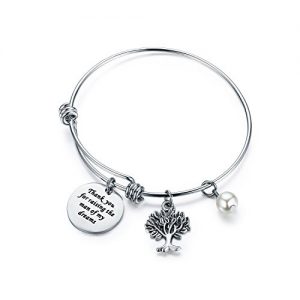 Sentimental words can have a long-lasting effect on people, especially on the people who are growing with their age. Thus, this simple looking bracelet makes a great gift for mother in laws considering the phrase written on the tags. The words say thanks to the mother in law for raising her partner. The emotional message along with the delicate looking bracelet would be accepted with a big smile. You can accompany it with a bottle of champagne or her favorite wine if you think that giving a small bracelet just doesn't look good.

You have to consider the age of your mother in law before selecting a gift for her. If she is old enough to find happiness in nice crafts and photo frames, she would love to receive a family tree photo frame that can also act as a centerpiece. You can even add the pictures to the frame to add to the overall beauty of the gift. She would be impressed by your gift considering that you know her priorities. It is not a gift of much use of productivity, but a keepsake which would stay in front of the eyes for years to come.

Needless to say, it is one of the most common gifts that you can present to your mother in law. We just tried to give you another option in case you were confused with the other options. You can never go wrong with this gift. However, there are chances that your mother in law would be expecting it the most. The coffee mug wouldn't amuse her to the fullest, but the words on it would. Not only calling her the best mother in law in the world would flatter her but would give you some extra brownie points for making her smile.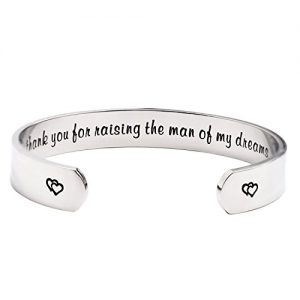 Women love ornaments, especially when they are truly unique. Having said that, the only thing unique about this bracelet are the words engraved on it. The words on the bracelet read as and I quote 'thank you for raising the man of my dream'. The message would have a positive effect on your mother in law. And it is for the words that she will fall in love with the bracelet. It is a decent gift for mother in laws regardless of the occasions.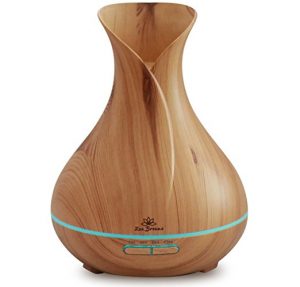 Give your mother in law a perfect environment to breathe in by gifting her the essential air diffuser. The atmosphere in the cities have deteriorated, and there is no scope for fresh air at least in the city. Thus, one can use the air diffuser to lighten the atmosphere at the home. Also, it would help to build on the health by working on the concepts of aromatherapy. Such an efficient gift would be highly appreciated by your mother in law. It is easy to use, and the growing age wouldn't cause any difficulty in starting the diffuser.
Bath bombs help a person to relax and soothe a person's mind and body. These organic bath bombs and body shower spa treatment is sure of putting the user at ease and comfort. Therefore, these leisure bath bombs gift set would be a decent option for your mother in law to settle in her day to day life. It would provide essential minerals to her skin and work on the concepts of aromatherapy to freshen her mind and body. Her health would definitely be your partner's top priority. Therefore, a gift like it would be highly appreciated.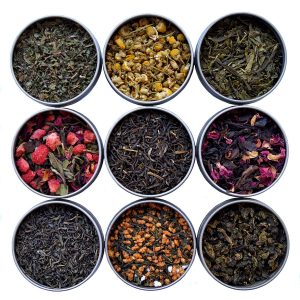 In case your mother in law is a tea-addict, the tea samplers would be a decent choice of gift for her. The set comprises of 9 unique tea flavors that will surprise your taste buds to the fullest. The flavors include China green tea, black tea, herbal tea, rooibos herbal tisane, and much more that are sure of keeping a tea lover engaged for a very long time. The fact that you care about their tastes would increase the value of the gift. It would reflect on the attention to detail you exert on your mother in law.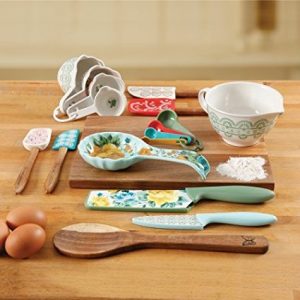 Women love their kitchen. They try hard to keep it up to date and good looking by adding new utensils and cutlery sets in the drawers time and again. Most of them wouldn't get tired of looking at new kitchenware every day of the week. Therefore, if your mother in law is fascinated by the kitchen cutlery, you can consider gifting her the kitchen gadget utensil set. It comprises of 20 pieces of cutlery including knives, spoons, cutting board, measuring the pitcher, etc.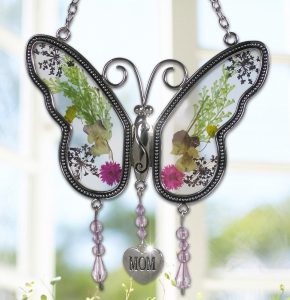 Again, we stressed on a gift with an emotional value more than the efficient ones. This is because we considered age as a major factor in determining what gift would stay in your mother in law's heart forever. A butterfly suncatcher is nothing but a gorgeous looking wall hanging with the word mom engraved on it. Its beauty is sure of grabbing the attention as well as the affection of your mother in law. Regardless of the occasion, such gifts are decent choices when you are looking for a gift for someone like your mother in law.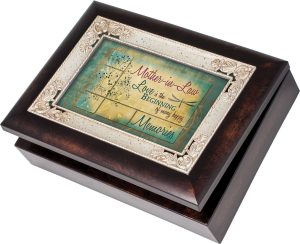 Women love ornaments as much as men love their favorite football team. Having said that, it could be a nice gesture to gift something that treasures or protects something that the women love. Hence, we thought of mentioning something like the ornament box on our list. The one we suggest has few words that read mother in law. This would make her feel that the gift is exclusively made for her. Also, the ornament box would let her manage her precious pieces of jewelry all at once.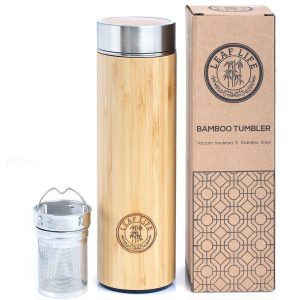 Many people have the habit of carrying their beverages wherever they go. If your mother in law is someone who does that, she would be delighted to see a coffee travel mug as a present. Also, the outer part of the bottle is made of real bamboo so there wouldn't be two bottles that look identical. Made of non-toxic materials, it is one of the best containers in the market that maintains the temperature of the drink for a very long time. We are sure that your mother in law would appreciate your wit behind the gift.
It is not a common gift that you will find on most of the lists. However, it could be one of those gifts that stay on your mother in law's taste buds forever. The sauce set comprises of 4 precisely flavored sauces which she can use with any sliders or even while cooking. It has flavors like the tangy, sesame, garlic, and chilly all condensed into a nice black box. If she is a food-enthusiast, she would love to receive the sauce set as her birthday present.
For the coffee lover mother in law you know, the Hamilton Beach Coffee Maker would be the perfect gift. It would suffice her daily cravings for coffee. With the help of the machine, the coffee making process would relatively get easier. Also, she would have the liberty to have her daily dose of caffeine at the time she wants without having to bang her head to stress on the concentrations. She would be appreciative of the gift merely because you paid attention to her choices and got something that has her heart.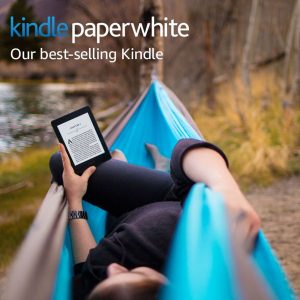 If your mother in law is an ardent book lover, she is automatically going to fall in love with this wonderfully designed device called the Kindle. Kindle lets you read books without having to carry the actual book with you. The tablet-like device would carry all your books which you can read whenever you want. Also, within no matter of time, it becomes your best travel companion. You can guide your mother in law in the early stages of her using the Kindle. A lifetime subscription would be an added bonus to the gift.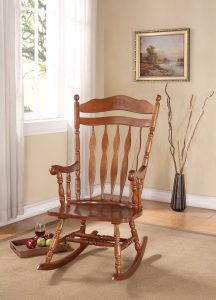 Gift her a new place to relax in the form of the vintage-styled rocking chair. It would automatically become the new place for her to relax. Also, if you can find out about her favorite pass time, it would be an added surplus. For example, if she is a knitter or someone who loves to read, the associated accessory would be a nice gesture in addition to the rocking chair. Even a music player with her favorite music tracks would be a nice addition to the basic rocking chair gift. The rocking chair would be a decent gift for the mother in laws regardless of their preferences.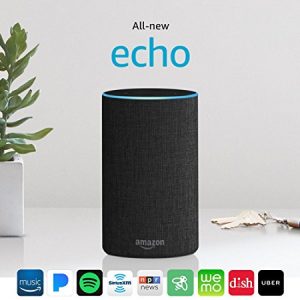 It is one of the best electronic devices that you can gift to your mother in law. The amazon echo 2 lets you play music using online platforms like Pandora, Spotify, Apple Music, etc. Also, it takes in voice commands using the Apple's Siri-like feature called Alexa. Therefore, operating the device is a cakewalk as you can send commands across the room for fun. It also lets you talk on the phone without having to have the mobile in hand. Echo 2 can even read newspapers and social media notifications for the user. The wonderful electronic device would provide great entertainment to your mother in law making it a nice gift.
A cleaner as smart and effective as this would be surely appreciated by anyone who has to look after the house. If your mother in law is one such woman who would love the idea of technology doing the cleaning for her, the Roomba vacuum cleaner is the gift for her. It would let her clean the dust off the floor along with the small and medium-sized debris. One can even force the vacuum to get at work while he or she is not at home with the help of the Wi-Fi connectivity.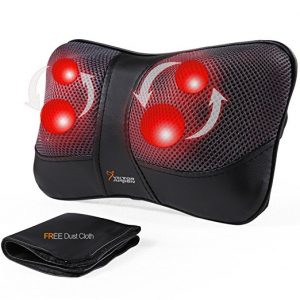 Now that she is aging, she has to constantly deal with the problems of sore muscles and stiffened bones. Anything that helps her to combat that pain or put her in real comfort would be termed as a nice gift for your mother in law. The shiatsu pillow massager would provide heating massage to her shoulders, neck, and the back of the head. It might give her the sense of comfort and relief, at least, on a temporary basis. It would not only promote good health but would inflict your love and care for your mother in law.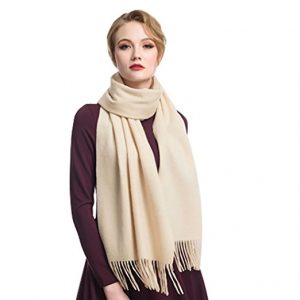 If your mother in law resides in a cold region or anywhere where the temperature can drop drastically in the winters, you can consider gifting her a cashmere feel scarf. The scarf would protect her from cold. Also, it would look decent in any outfit she wears. More importantly, it would help her combat cold when the mercury hits the lowest in the winters. She would be proud of her son in law or daughter in law for thinking about her and getting something useful and efficient. Don't be surprised if she flaunts her scarf amongst her family and friends.
Now that we have listed down a lot of gift ideas for mother in law, we would like to conclude our blog on this happy note. We hope that our readers found their way with the help of our suggestions. One can choose from one of the gifts mentioned above or can either get inspired to think something different while going through our gift ideas. Do let us know once you have made up your mind on whatever product that your mother in law would like. We would be happy to get the feedback and the associated reactions to the suggested ideas.
In case you feel that we have missed out on some important and unique gift ideas, you can write to us in the comments section below. We would be happy to read your comments and include your suggestions on our list.