Today i will share with you some of the funny birthday gifts that you can gift to anyone. So for whomsoever you are looking for, here are some of the perfect funny gifts suitable for your search.
It is time to party and let go of bad energies around. Birthdays bring out a whole new aura for everyone. We have fun, go out and get pampered by all our closed ones. When it comes to birthday gifts, we love receiving them as well as giving them.
When it comes to our closed ones, we love to give them the best of gifts that we can. We leave no stone unturned to go for the best for them. There are several types of gifts that you can gift to anyone on their birthday. The best of the gifts are those that are given with love. In the same way, gifting becomes more fun when it is about funny things to do. Yes, you have read it right.
There is this category of gifts which is all about fun. There are funny birthday gifts available that you can gift to anyone, be it a kid, a teenager or an adult. Everyone loves them. Now if you are wondering as to what these gifts are the list down below will make it easier for you to choose the ones that you like.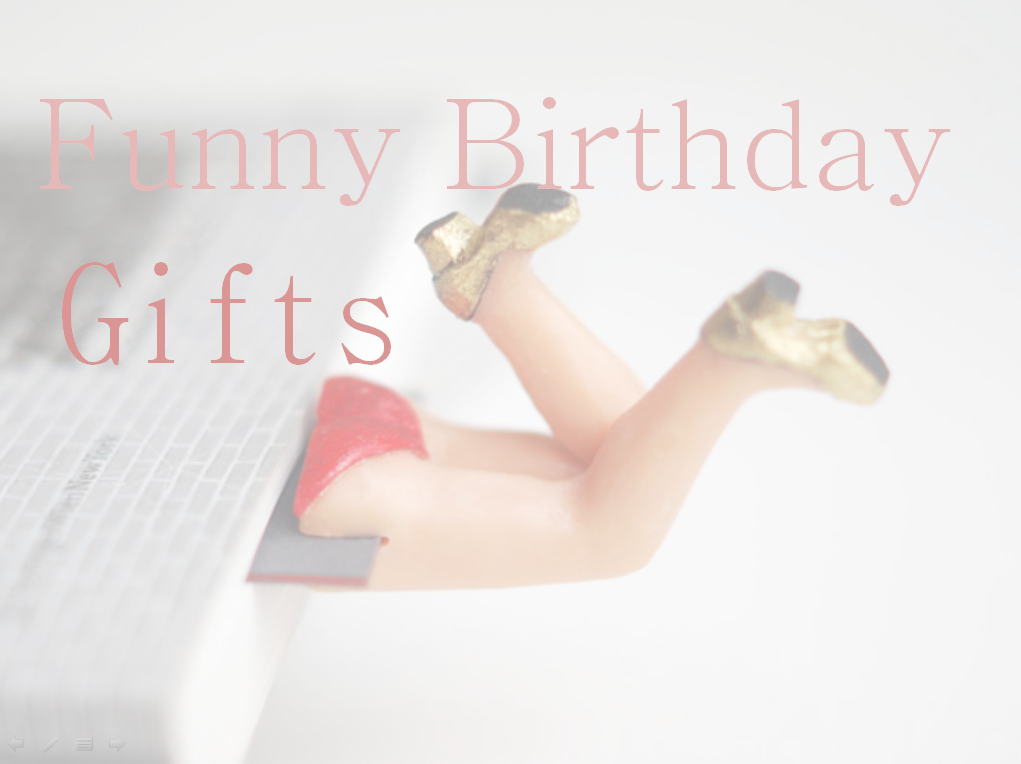 Recommended funny gifts
This list is all about the funny things that you can gift to someone on their birthday. These gifts are affordable as well as genuine. They will not only be fun but also come in use. So, here you go with your list of funny birthday gifts-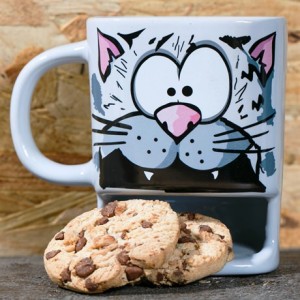 Biscuit Holder Mug
You can get a mug that also works as a biscuit holder. These mugs can fit two biscuits easily. The design is so catchy and funny that anyone will love it. This gift is best for animal lovers as these types of mugs come in different animal figures. Get the fun coming! You can get these biscuit holder mugs online and order them before your loved one's birthday.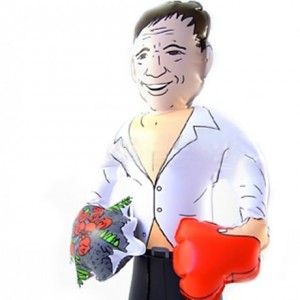 Inflatable Perfect Man
We all have that one friend who always whines about not finding a perfect man. Well, here is a perfect gift for that friend of yours. You can gift her a 20 inch inflatable structure of a man just made for her. This gift will be the funniest gift to give her. She is absolutely going to love it and will laugh over it every single time she comes across her perfect man.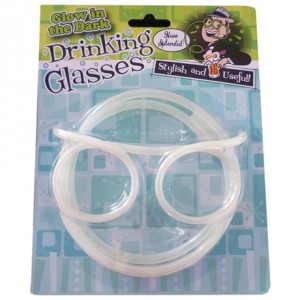 Glow in the Dark Drinking Straw Glasses
Here the fun comes. There are drinking straw glasses available that glow in the dark. This is best for parties at night. Kids love having them too. This is one of the funkiest and a funny gift that you can gift to someone. These glow straw glasses come in different colours. You can choose the one you think your birthday girl or boy will like.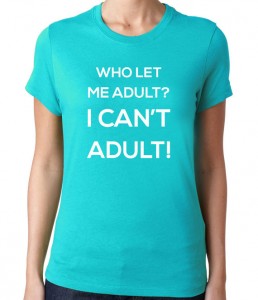 Funny Birthday T-shirt
Funny quotations spice things up and make the aura funny. You can gift a really cool t-shirt to someone with a really awesome and funny quotation on them. Imagine that person going to places and gaining attention because of that single t-shirt. Even the birthday girl/boy will love will love it and the reader will admire the funny idea.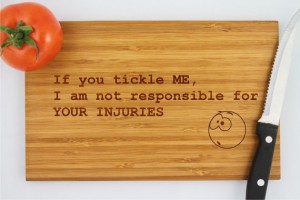 Engraved Cutting Board
If the birthday person is your mother, or your father who loves to cook, you can gift her or him an engraved cutting board with personalized funny message. The message can be anything. Your cutting board can portray as a speaking object who warns the owner of the board to be safe. Here you go. Make the message as funny as possible.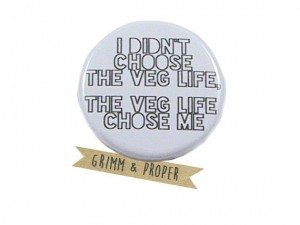 Funny Vegetarian Badge
This one is for your vegan friends. You must have noticed that how much vegetarians are particular about not having non veg at all. Therefore, you can gift him or her a cool badge with a funny tag that says everything about them in just few words. They will love carrying it around and no doubt the person who sees it will chuckle at the words written. These badges can be worn on shirts as well as can be used on bags and clutches.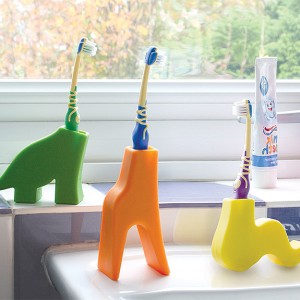 Animal Toothbrush Holders
This can be gifted to almost everyone; irrespective of their age. You can get funny brush holders in the shape of animals. It will be so fun to have these around in the bathroom. You can gift different coloured ones or the different shaped ones too. These brush holders come in large varieties. Gifting these brush holders to an adult will be so funny. Especially when he or she will use it daily in the morning to keep their brush. Not only will the kids love it but the elderly too will enjoy having these on their toothbrush stand.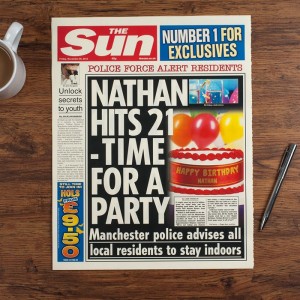 Personalized Newspaper
To make your birthday gift funnier, you can get a newspaper printed with a really funny headline such as," Tom turns 21. The world announces for a party." This personalized gift will be so funny to present to the birthday person. You can have many such surprises too. It is all about the words that you will put in. Make it the best and the funniest. You can even get small posters or fliers printed in the same way and make everyone smile.
Personalized Notebook
There are several notebooks available online on which you can give really cool and funny headings. You can personalize the notebook with headings such as," Reasons I hate being old" or anything funny that strikes your mind and will make the birthday smile chuckle. To get more ideas, you can Google such notebooks and choose the best one for your special one.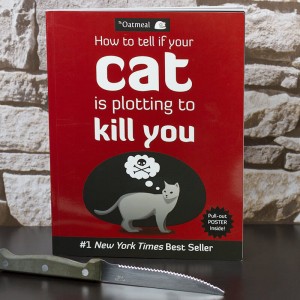 A Funny Book
There are several books available in book stores and online such as 'Reasons your cat hates you' that will be no doubt a really funny gift to present to the birthday person. If that person is an avid reader, gifting him a book which is not only looks funny but is actually funny will make him happy and laugh at the same time. Go for the vest book you can.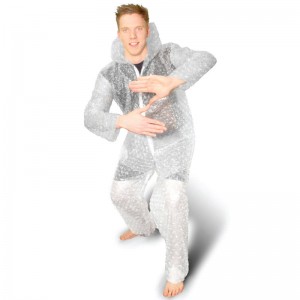 Bubble Wrap Costume
Well, we all love bubble wraps since childhood. So, why not gift a costume made out of it? Sounds fun, right? There are bubble wrap costumes available that will make the birthday gift so funny. You can even get it made all by yourself. Imagine the person popping up the bubbles in those costumes. What a great way to celebrate! Let the childhood come back to life again.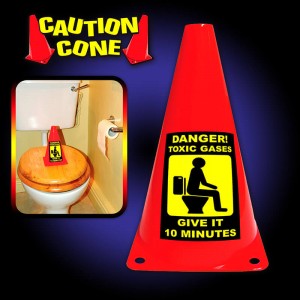 Funny Caution Cones
Imagine a caution cone outside a bathroom says," Just ten more minutes, please." Well, you can get one too. And it will be funny. Whoever will read it will laugh no matter what. These signs are available online and you can get exact shaped cones as you see on roads or any construction site. Time to make things funny in a real way. You can secretly place the caution cone outside the bathroom and surprise the birthday person and make him or her laugh. They would like using it for fun.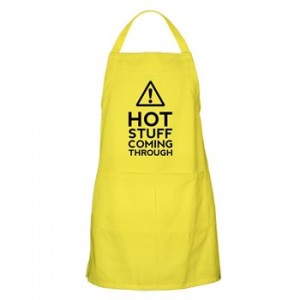 Funny Apron
If you are planning a funny gift for someone who loves to cook, then an apron with a funny quote will work best. You can get customized aprons with a really funny quote or a message that you would like to dedicate to the person. You can Google many of them and get a fair idea as to how these aprons are. These come in good quality fabric and the print stays if bought from a good store or a trustworthy online site. So, in case you want someone to chuckle in the kitchen while cooking, you can go for aprons that you can customize with your own message.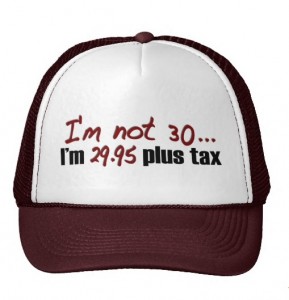 Not 30 $29.95 Plus Tax Trucker Hat
The same way, you can get a really funny cap for the birthday girl or boy. The cap will have a really funny one word or a quote. And the person will enjoy wearing it outdoors with people's attention on the cap. This will not only be cool but funny too. You will get many such caps online. You can even get a cap customized with a funny picture.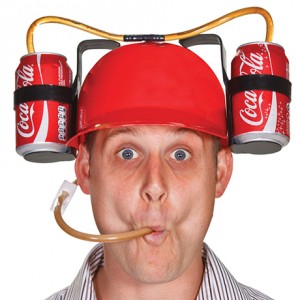 Beer helmet
Beer helmets are fun. With beers hung on the helmet and straws coming out of each straight into the wearer's mouth is fun. The person who is fond of beers will love this gift. It will not only look funny but will be fun to use too. The helmet is easy to wear and easily carries two beers on each side. So, why wait when you know what to gift to the person who is so find of having beer! No issue of holding the beer can as well no issue of adjusting the straw either.