Quirky Funny birthday gifts
Bored of giving the same old routine birthday gifts over and over again? Then you are at the right place because you are going to find some awesomeness in the blog below. If flowers, chocolates, and watches aren't what you want to gift to the birthday boy or girl, our list is going to help you crack the birthday boy or girl with the quirkiest of gifts. We decided to dedicate this complete blog in search of the funniest gifts available at the market today. Be least assured that these gifts are going to leave the receiver in bits.
At some or the other point of time, we all need a heavy dose of laughter in our lives that are going to make us giggle for years to come. Not all birthdays have to be drop dead emotional with feelings flowing out in actions. Some or may be quite a few can be celebrated with a touch of humor. This is the time when quirky and funny gifts like these come into play. For all those who want to surprise their loved ones with gift boxes full of laughter, the below-mentioned list is perfectly tailored for them.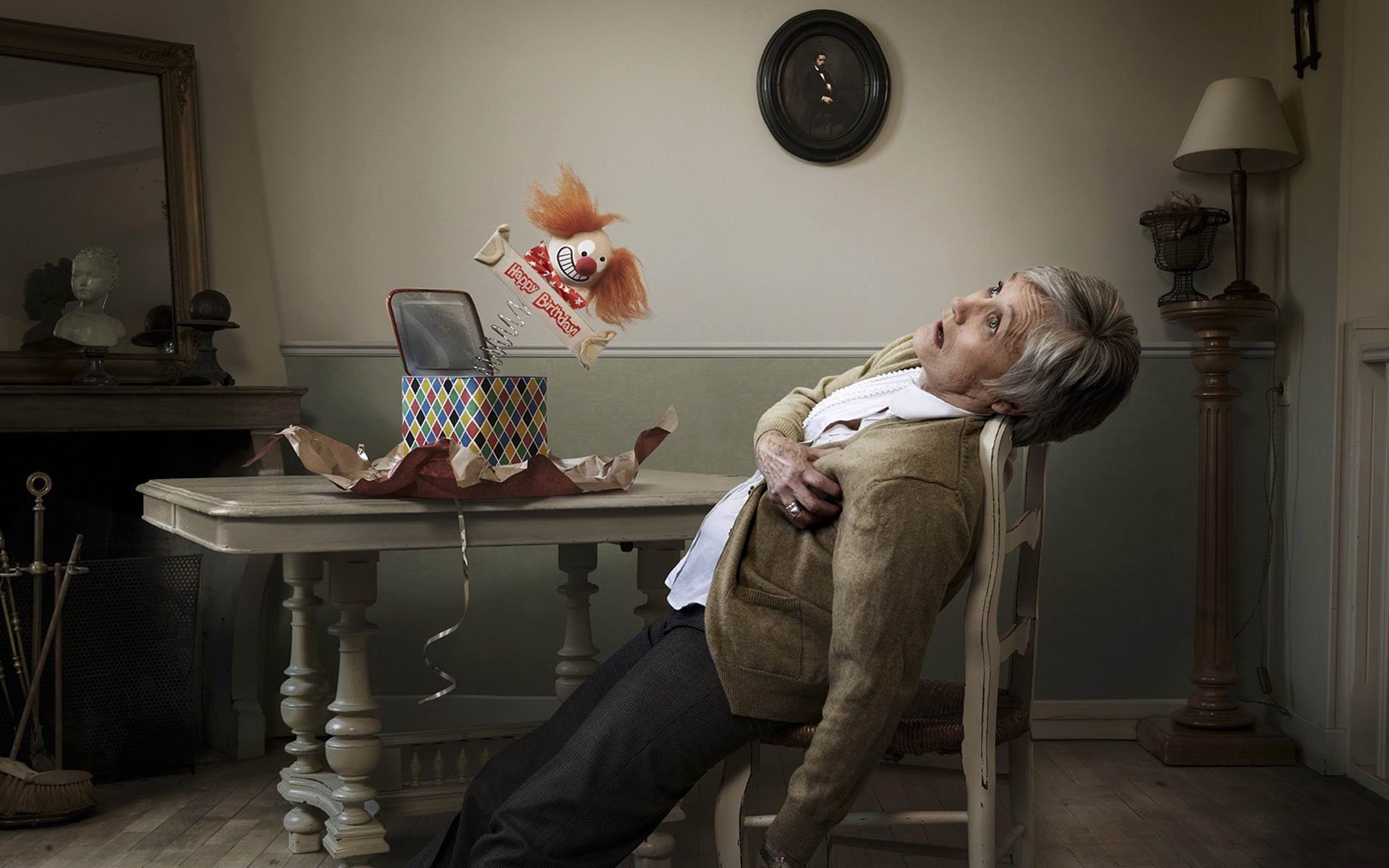 Quirky Funny Gift Ideas That Will Crack Them Up!
Women do have a soft corner for the floating balloons. Men don't like them much, but when one arranges them for anyone's birthday, they do exhibit some emotions. Thus, balloons become a great alternative to gift on a birthday, especially on a woman's birthday. In case you want to add an element of laughter with the other gifts, these balloons can be of great use. Accompany them with some of your usual gifts and a cake, and the words on the balloons are going to do wonders. And yes, don't forget to click some pictures with the balloons with catchy and whacky messages. The cuss words on the balloons are surely going to grab few eyeballs in the party.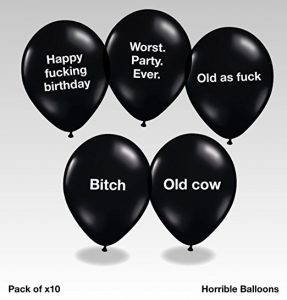 Whether the receiver is your granddad or the smallest child in the family, the unicorn fart cotton candies are going to crack everyone up with the hilarious fart sounds it makes when it is savored. The basic idea of receiving farts in the gift box itself is going to stun the receiver and leave him in bits. Also, these fruit flavored cotton candies are delicious, and the bags in which they are packed in are adorable. If you really want to bring a bright smile on anyone of your parent's face, this is the perfect go-to gift to bust them out with laughter. It will also serve as a good makeshift gift for your spouse, in case, she is bored with roses. Trust us, these nicely carved packings are stuffed with a lot of fun, laughter, and lip-smacking cotton candies.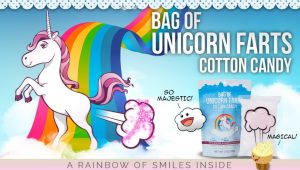 This gift is perfect for someone who trains a lot and takes his muscle building seriously. The gym tank top is printed with a message that says I flexed and the sleeves fell off, which instantly catches the eye of the reader. Also, to make it funnier, you can gift this tank top to someone whose arms are nothing more than a thin stick. The sarcasm behind the gift will be appreciated, and it would roast the skinny person to a level. It is made with a superior quality flexible cotton which qualifies it to serve as a decent gym wear. If I had to gift this tank top, I'd hand it to the skinniest guy in my friend's circle and would've made him wore that while he cut his birthday cake. Too savage for the liking, isn't it?
The Comedy is automatically associated with the name of the beloved and the equally hated president of the United States of America, Donald Trump. This gift pack is no different. If you know anyone in your family or neighborhood who you want to gift something funny, this gift is exactly what you are looking for. Trump himself is a funny guy and has been a butt of many jokes since his arrival. This time, it isn't him but his hair lookalike candy floss which can be packed as a gift for someone. Receiving Trump's eatable hair in a wrapper is surely going to crack up the receiver. This makes a great gift for any age and person who has been acquainted with the president's antics. Regardless of the age, receiving candy floss in the shape of president's hair is going to stay in the receiver's memory for years to come.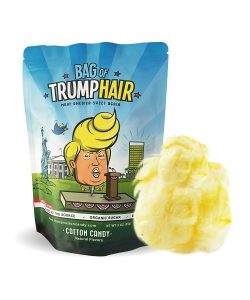 Toilet Nightlight can be one of the funniest gifts one can give to his or her loved ones. For a friend or a family member, who is always in a rush to the loo, this could serve as a perfect gift. Many times in the heat of the moment, we forget to put the lights on. That is when this light sensor illuminates the commode and helps you view the peeing area effectively. Thus, it is not only a funny gift to give but also something that promotes safety. This could be a great gift for someone who drinks quite often and ends up in the bathroom in the haste of puking. These multicolor sensors can be intriguing enough for young children who are just in their potty training age. Believe us, no one would be excepting a toilet sensor as a gift.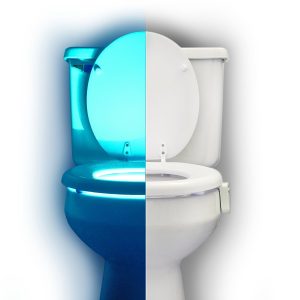 If a good laugh is all that you have in your mind, you can think of gifting this hand wrapped in a gift box. Although it looks like a real one, it is actually a soap that can do nothing but take a place on your wash basin and cleanse you off before your meals. The hand is scented with musk and is designed to look like the real one. Imagine a kid using your bathroom and running out of it after seeing the hand shaped soap. He would be terrified than ever if he sees the lone hand. Sounds fun right? The receiver is surely going to laugh his heart out after getting a hand shaped soap as a birthday gift.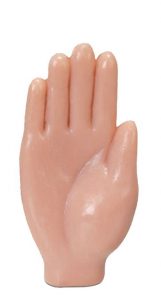 This mug is nothing but a regular coffee mug with a twist. Change your husband's coffee mug by replacing it with the mug that has a squirrel popping out of it and witness the fun. This exciting piece of porcelain is going to crack the receiver in several ways. The best way to gift this mug is by serving the coffee directly. Once the receiver starts sipping on his coffee, the squirrel popping out of it would burst the person into laughter. I don't know who it is but whoever came up with this design really had an out of the world imagination.  It is a fantastic replacement for the routine coffee mug. Also, it is drop dead funny to watch a squirrel head popping out once your coffee levels drop down.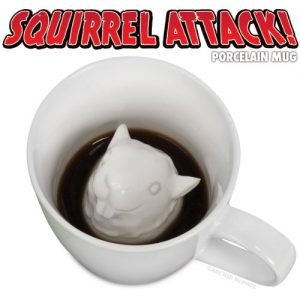 Having a button to claim if something around you is crap in itself is a funny concept. The humorous side of the gift shoots to the next level when one receives something as hilarious as this as his or her birthday gift. It is a normal siren button with bull shit written on it. One can use it amongst friends and family when they see something very annoying or disgusting happening. That would give the idea to the other person that you don't approve of things happening in front of you and term it as utter bull shit. Also, this can be gift option for the co-worker.One can use this button in the office to call out for people on the neighboring desks.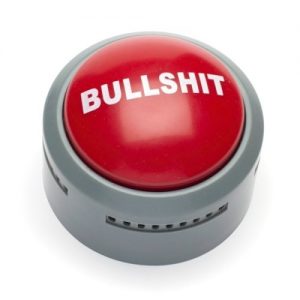 Being funny is a great option to make people happy. In case you are low on budget and confused about what to gift someone on their birthday, you can always break the routine shackles and gift something out of the box. Not all gifts need to have a sentimental value, gifts given on the lighter note can also make special places in people's hearts. Such is the tiki head tissue box cover that appears like someone blowing tissues from the nose. This box cover is a great installment in the office or at home so that it lightens up the environment of the room. Every time the receiver pulls out a tissue from the box, he is going to admire your thought process before you chose to give him or her such funnier gift.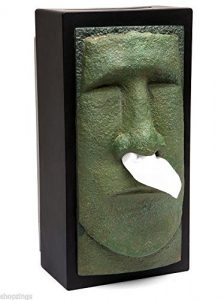 Beers, if consumed, have to be ice cold when it graces our thirsty throats. Thus, this giant fist cooler is a perfect gift for a guy who loves his ice chilled beers as much as he loves anything on this entire planet. This giant first not only has a funny appearance but also helps you to keep your beer cold. One can use this fist in parties, night overs, match days, etc. to keep the beers in good shape. A giant fist wrapped in a box can always be a funny gift, and someone who loves beer to the core is surely going to appreciate it from the bottom of his heart.
Many of them including me don't like to keep pennies in our wallets. The main reason behind that is it lessens the lifespan of our beloved delicate leather wallets. This farting coin drop bank serves as a perfect gift for anyone who'd want to save a few pennies. It will inculcate a habit of daily saving, and the funnier part of the coin box will fasten you through your saving process. Say bye to the mundane boxes, and let them embrace this quirky looking coin bank which is going to grab some attention when placed on your worktable. It qualifies as a great gift which is equally funny and efficient.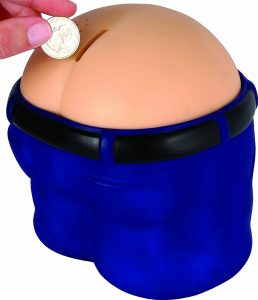 For all the men out there it is an amazing product to cleanse your stinky crank with the help of the Willy washer. People are going to burst in hours of laughter when they see the Willy washer being unwrapped from a gift box. It would serve right as a gift for any men regardless of the age. This gift isn't recommended for children though. It is going to take the stinky smell away from your crotch area and replace it with the light soothing side. Size shouldn't be a major problem as one size tends to fit all general sizes. In case your working area is bigger than the company standards, this isn't for you.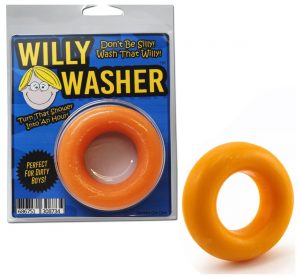 How do you recognize that which is the right side of the towel to wipe your face from?  Usually, we have the same towel for everything, and we tend to wipe every body organ with whichever side favorable. Therefore, to avoid this confusion, some legendary inventor went beyond the usual concepts of imagination and created this towel which has two different sections, viz. the butt and the face. This doesn't let you wipe your face from the side you wipe your butt. It would make an utterly funny gift to receive anything of this type. The concept of the towel is hilarious and qualifies as one of the quirkiest gifts on the list.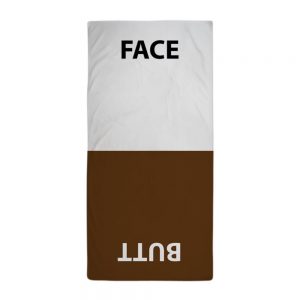 Does he frequently involve in fights at the wee hours of traffic? Does he have a tip for every novice driver on the road who is doing it wrong? Does he scream at the top of the voice at those who give a damn about the traffic signals and rules? Then the road rage megaphone is going to ease his process of screaming and shouting. He can just put out his speaker and speak his mind. Also, if he doesn't want to waste his energy by framing sentences and exerting them in the real time, he can use few of the pre-recorded messages to address the poor drivers. It would save a lot of his energy he spends in screaming on top of his voice to convey messages through cars.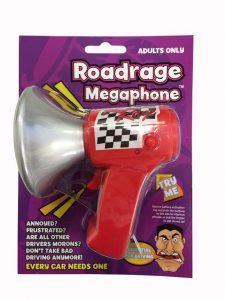 It is a perfect gift for someone who is as lazy as a giant panda. All one has to do is wear these slippers and walk the floor only to get it mopped completely.  This is a perfect gift for all the lazy bums out there. The humorous value of the product increases when a husband gives it to his wife or vice versa. Unwrapping this gift amidst several others will make this gift funnier and even roast them politely. These slippers are effective on floors such as tiles, hardwood, lament, etc. They are soft, comfortable, and stylish along with the ability to mop the floor efficiently. Also, they are very easy to clean and wash. They are made to last, and once gifted, it is going to be used for years to come.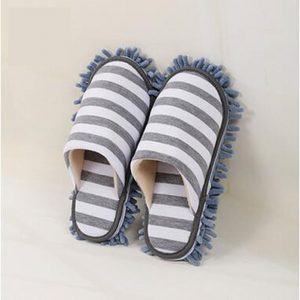 Let him or she hone his/her golf putting skills by practicing it, while he or she does the other business. To get that straight, the golf set can be set in front of the commode which will keep the person entertained as long as he or she empties their own self. In reality, they are not actually going to polish their real golfing skills, but at least they can stay entertained for the majority period of time while they complete their unavoidable process. Wouldn't this set be a perfect gift for someone who is always bored and can't stay still even for a moment? Thus, we mentioned it on the list, as it is a fun gift which gives you an activity while you do your other activity.
If you really want to give a gift which is funny yet useful to the core, this one should be on the top of your priority list. The Butt Station Tape Dispenser sits nicely at your office table and holds quite a few pens and other office stationery. The main objective of this pen holder is to dispense tape. The funnier side of the tape dispenser is the outlook of it. It looks like a man doing his morning business on a commode while multitasking at dispensing tapes and holding pens. This one looks really attractive and brightens up the mood in the office. It can serve as a great funny birthday gift for anyone who is a regular office goer.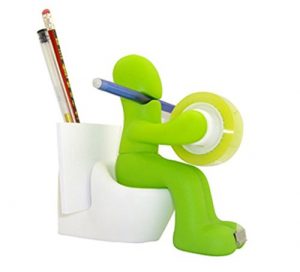 Make your beloved person realize that he is turning old by gifting him this inflatable Zimmer frame. It would look hilarious in the birthday party pictures post the event. Although it wouldn't stay with the receiver for years, the memories of him receiving the inflatable Walker will vertebrate in the memories for years. It would be best given as a retirement gift to add to the hilariousness of the moment. It is easy to inflate to its full size. It may not prove useful in the mere future for the receiver but will add to the fun element of the birthday gift.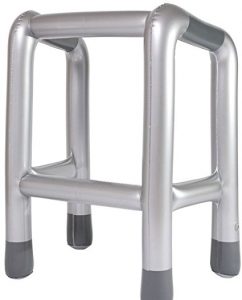 Now that you have a long list of funny gifts to choose from, you can stretch your brains a little, and cling onto the best option available on the list. Do let us know if you have any other gift in your head which can be presented in a funny way. We do read the comments, and if we like your product, we'd defiantly mention it in the upcoming blogs.
There are high chances that you are bored of giving mainstream gifts to your friends and family alike. Therefore, funny gifts with a twist and a dash of laughter just add to your depository of the gift giving skills. Funny gifts are defined by the way on how you present them. Otherwise, few gifts wouldn't seem funny, if they are presented in a wrong way.
It is always better to give gifts that are funny. Everyone loves to laugh, and funnier gifts like these make people laugh a tad more. These options are safe to gift and some of them might even prove useful in the longer run.