There are very rare instances where one has to figure out a gift for a very strong personality like the boss. You try hard that your boss doesn't get judgmental nor that you cross the line by gifting something which is funny. The gift ideas for boss have to be exciting enough to have his attention but at the same time have to be subtle. Therefore, one has to be extremely peculiar before selecting a gift for your boss.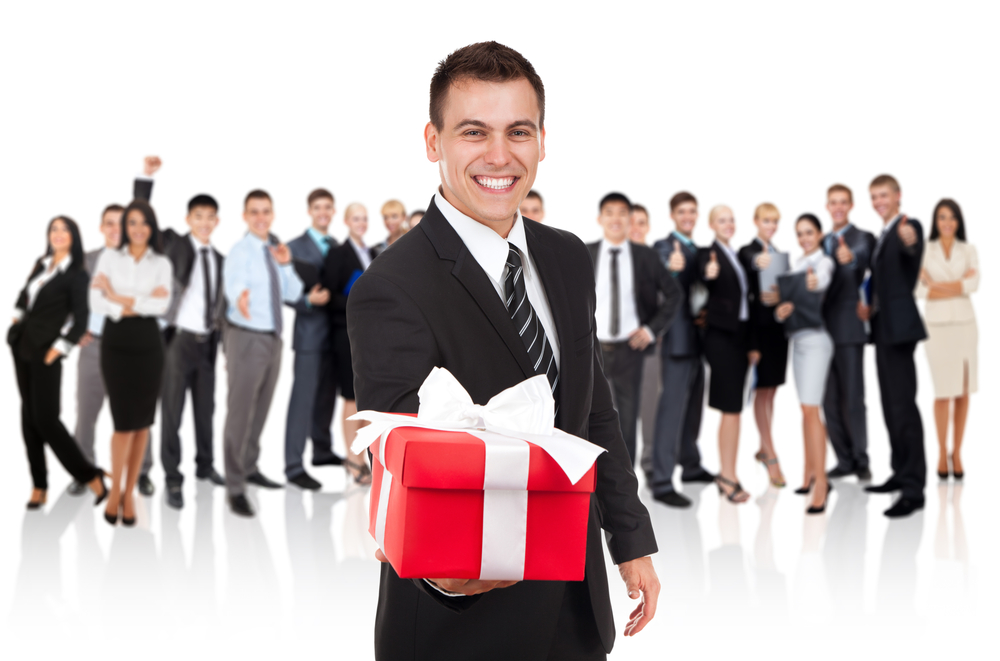 Gift Ideas for Boss That Would Keep You in His Good Books
Although we have a wide array of options to choose from, it can get tricky to an extent that it may ridicule you to bits. Thus, to help you find a perfect gift for your boss, we decided to dedicate an entire blog that discusses gift ideas that can have the eye and acquires the attention of your boss.
The customized intricately carved pen can be a decent gift for someone like your boss. It not only looks good at the very first look at it but meets all the criteria that are considered while selecting a gift for your boss. It is classy, elegant, and would come in handy to your boss in his daily routine. This would also give you the opportunity to stay on his mind as long as the pen stays on his working desk.
The paper pad is something which would come in handy for the office use. It could stay on your boss's desk and help him to make all the important notes. Also, it has a chipboard backing for all the pages to stay intact while your boss makes notes on it. It is a 50-page booklet that could be extremely useful for your boss. A paper pad book for your boss to keep you on his good books is a decent option.
If at all, you have a fair idea about your boss's drinking habits, you could be on the safe side by gifting him the whiskey stone chillers. It would help your boss to keep his drink nice and cold without losing its taste. Putting ice in the whiskey disturbs the authentic taste of the malts. Therefore, if your boss is a drinking enthusiast, he would love to receive a gift like the chillers. Also, they come with a metal tong and nicely crafted box to add to the overall appearance of the gift.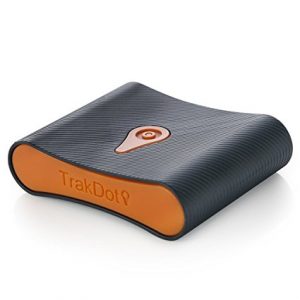 The luggage locator is a sure shot way of not losing your baggage in the customs during flights. There are lacs of bags that go missing every day on the airports. If your boss is someone who travels a lot, he may love the idea of having a GPS based chip that would never let his luggage loose while he travels. Also, it is FCC and FAA compliant which makes it safe for the people to carry it even in the airplanes. It is compatible with all your multimedia mobiles regardless of their operating systems.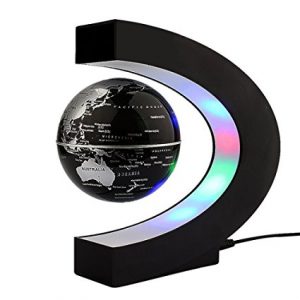 Everyone, by hook or by crook come to know about their boss's desires and passions. If traveling is one of the things your boss is crazy about, we are sure that he would love to have a globe on his desktop. The floating globe is a wonderful decorative item which would catch the eye of every person visiting his cabin. Also, it would give him the opportunity to set new traveling goals for himself by looking at the world map. It can be an intriguing affair to get the globe floating at first.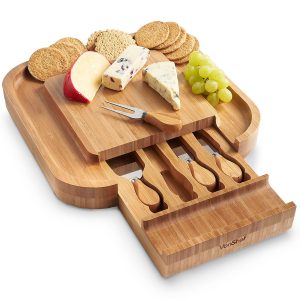 We are not saying that your boss wouldn't have the needed vessels in his house, but something as precisely designed as this one could have the attention of him. Not only his attention, but he would really appreciate your gift-giving skills. Also, it could be useful to him while he hosts guests or parties at his home. The cheese and crackers serving board also have 4 knives which are hidden in the sliding drawers before. Made of bamboo, the natural material and stainless steel blades make it an interesting piece of cutlery to have in the kitchen.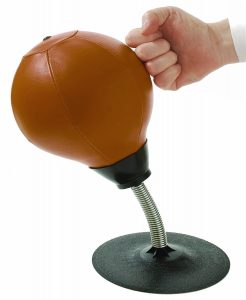 The fact that you are his or her employ is enough for him to have a lot of stress on his head. This would want him to hit on things or remove his frustration on something or the other. If you want to save yourself and your colleagues from the wrath of your boss's anger, you can gift him a stress buster punching ball. Jokes apart, but it is an effective to way to exert your anger on something which wouldn't harm you back.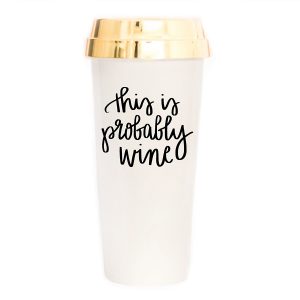 The tumbler would attract a lot of eyes just because of the message was written on it. It says and I quote 'this is probably wine' which is sure of alluring a lot of eyeballs. It could be used to carry your favorite coffee, tea, or any other beverage to the place you like. It would be a great option to carry it to places like your gym and the office. It is not only a regular tumbler but also acts like a thermos. Therefore, apart from attracting people to it, it will also help your boss to keep his drinks at the desired temperature.
This could be an excellent gift for a boss who is an alcohol enthusiast. It would allow him to pour his favorite spirit from the smart looking decanter into his glass. Also, there are 2 set of glasses, tongs, and whiskey stones that are included in the box. Therefore, one could assure a complete drinking experience to the receiver. The decanter doesn't let your spirit loses its originality and taste. It would be a great addition to his bar collection. Regardless of any occasions, it could serve as a perfect gift idea for the boss.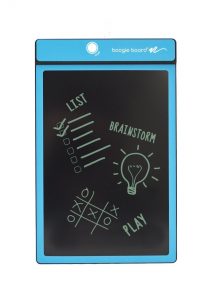 If you have come across that your boss has a very messy table with several notes flying all around his desk, the LCD writing board would be a perfect note maker book for him. It would give him the liberty to write down his thoughts on the digital board without having to delete or erase the previously written notes. It could also help him organize in a way that no papers would be flying on his desk anymore. A neat and clean office desk always leads to a better mood and promotes better decision making, doesn't it?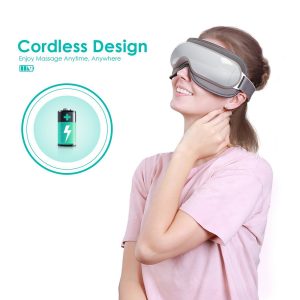 The massager is responsible to provide utmost comfort to one's eyes by giving massages at three different levels. One can always choose between the three types of massage according to the severity of discomfort. The massages would help you to curb stress, puffiness, and headache. Such handy massager could be of much use for someone who deals with a lot of tough situations throughout his day. Therefore, it would qualify as a decent gift idea for someone as influential as a boss of the company.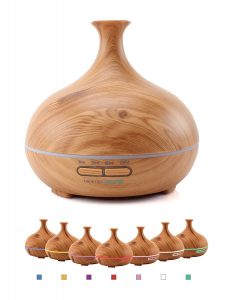 This easy to use air diffuser can be an excellent gift to the employer. Considering all the health benefits it provides to the user, we are sure that your boss would certainly notice your choice of gifts. It could help him build a perfect environment in his cabin. Along with the environment, it would promote a healthy lifestyle by keeping one way from viral infections that cause a dry cough, cold, and nasal congestion. Using a specific set of oils can help you to relax and get a better sleep.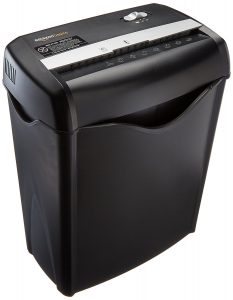 There are times in the office that you wish to burn certain documents and credit cards so as to protect your important information. It could be always risky to tear the paper down and then to throw it in the dustbin as anyone could try to retrieve the information from the bits and pieces. That is when a desktop shredder comes in handy. It allows you to shred six papers at a time without having to bang your head on it. All you have to do is feed the paper, and it would do its job. It could be a decent choice for a boss's present.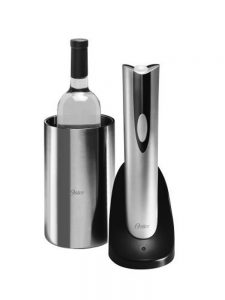 For the wine enthusiast boss you know, it could be a mere perfect gift for him. The set comprises of an electric yet cordless wine bottle opener which can open any traditional wine bottle with just a single click. Not only it can open a wine bottle, but the chiller that comes along with it could help you to keep your wine chilled. It can possibly open corks of 30 wine bottles at a single charge. The design helps you have a firm grip on the set while you open the cork using the electric opener.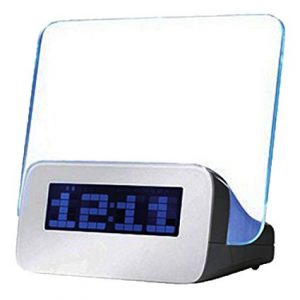 Does your boss have a knack for forgetting things? Does he lose track of his meetings and appointments on a regular basis? If your answer to these questions is yes, your boss would appreciate your thoughtfulness when he receives this digital alarm clock with a LED message board. Well, one can always have the option of setting reminders on the mobile phones, but a reminder placed on the desk with the displayed message would always keep you alert and tentative. Also, it can be used at home to leave messages for your family members.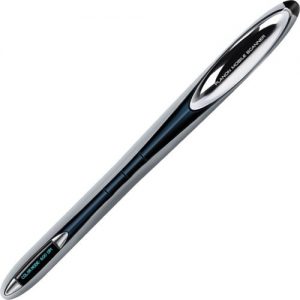 The portable document scanner is a great electronic device that would help your boss to capture the important documents or magazine articles to read it later. It can save as many as 1000 images at a time and also works as a voice recorder. One can scan pages only to read them later in the office or at the home. It automatically gets charged when you connect it to your pc to retrieve the scanned data. For all its efficiency and overall use, it could serve as an excellent choice as a gift for your boss.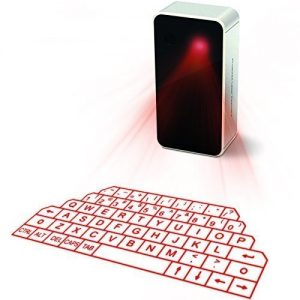 To achieve a formidable status, it takes a lot of hard work and efforts, and with a tag comes a responsibility. As a boss of a company, a person always has to stay alert to work under any circumstances. This means that you may have to work from your car or a restaurant even while you are in your private space. Not every time it is possible to carry your laptop to every place you go. That is when a virtual keyboard would come in handy. You can write lengthy emails using the virtual keyboard regardless of any given situation and place.
It isn't just an ordinary passport holder, but can also fit in credit cards. The best part about it is it can protect your credit cards and passport from leaking information to the electronic pickpocketing and identity theft. Therefore, during the business trips, it becomes an essential travel accessory which would help you to the fullest without making a fuss. Also, you don't have to then carry a separate passport holder as it can entertain your passport, credit cards, and identity cards all at once. Undoubtedly, it can be the nicest gifts that your boss will ever receive.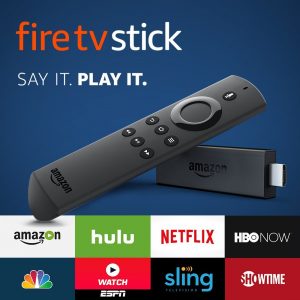 The smart remote control would be the way to go for your boss. It makes life so much simpler as it gives you access to your favorite TV shows or Netflix programs just by listening to your voice. The remote stick is fitted with Alexa, a Siri-like feature which would take in your commands and play your favorite TV shows without you having to browse through multiple herds of channels. It can be one of the best gifts for the boss which would add a sense of ease in his life's entertainment time.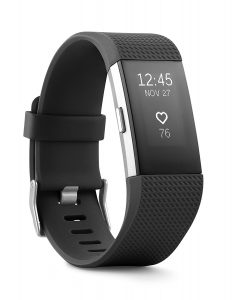 In case your boss is someone who likes to lead a healthy and fit life, a fitness tracker can be an awesome choice for him. It would give him the liberty to track and analyze the data with the help of the GPS tracker. It would not only give him a track of things he does in the gym or in the park but would also help him to motivate and push harder. A smartwatch that he wears can be difficult to maintain in the gym. Therefore, a fitness tracker, which is much more durable and strong would be a perfect choice.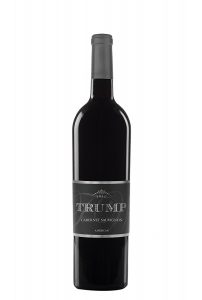 Not that we are stereotyping the bosses as drunkards, but gifts such as wine bottles always serve up to the task of being classy as well as subtle. Therefore, we recommend a wine bottle of your choice as a gift for your boss if at all you are completely confused about what you can gift your boss. He would love it even more if you have paid attention to the detail and gifted him one of the exquisite wines of his choice and taste.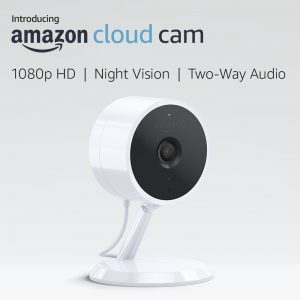 The cloud cam would let your boss monitor a lot of things at his home. He can keep an eye on his pet's behavior, or any wrongdoings at his place. One can catch a series of activities captured on the camera in 1080p full HD. Also, you get notifications when the camera witnesses activity. One can watch the videos of last 24 hours for free. It can also capture clear visuals in the night time. Overall, it would help your boss to tighten his home security. Chances are that he can install it in the office and catch you napping. LOL.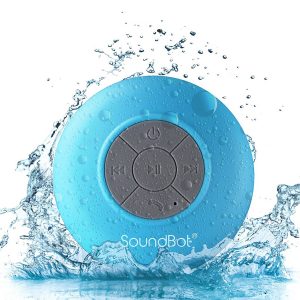 He would appreciate your choice of gift for sure after you gift him something as efficient as shower speakers. It would let your boss listen to his favorite music while he is in the bathroom. The shower speaker is a great device to be carried in the woods where there is a lot of dew. The dew nor the raindrops would affect the water-resistant speaker. It can also let him pick up important calls while he is in the bathroom. Therefore, it can serve as a good option to be gifted to the bosses.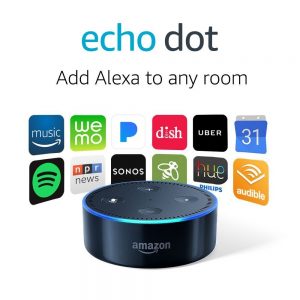 Echo Dot is one of the highest selling products on the Amazon. It can let you play your favorite music, read newspapers for you, or can give out results to any command you throw at it. It works on a Siri-like feature called Alexa, which has a voice recognition module. It takes in commands and lets you play your favorite music from online platforms like Spotify, Apple music, and Pandora. Also, it can help you make or receive calls without having to use your hands on the mobile.
Now that we have covered more than 20 odd gifts that one can gift to their bosses, we guess that you have found out a solution to the questions you had in mind when you decided to call the internet for help. We, on purpose, tried to neglect several gifts that were outright funny in order to not offend your bosses. However, there are bosses who have a very frank and outrageous nature. For them, funny gifts can always be a choice.
Also, we tried our best to not mention gifts that would give him the utmost leisure. The fact that he is your boss qualifies him to purchase anything within his limits. We tried to be on the subtle side of the gifts and mentioned only those products which were highly efficient. If at all, we have missed out any gift that deserves to be on the list, you can write to us in the comments section below. We would be happy to include your suggestions on the list.
For more age-specific and person-specific ideas, you can log on to our website birthdayinspire.com. You would get the birthday party and gift ideas for almost all age groups. With this, we conclude this space and bid adieu to our readers. We hope that you had an excellent time reading our blog and also got some interesting ideas so as to keep your boss happy and gay.