Birthday Gift Ideas for Girls
It is always a difficult task to choose a gift for girls regardless of their age. Therefore, one needs to be bang on precise to select a gift that suits her personality. Whether she is a grown up girl or girl in her early teens, they tend to develop a particular taste about anything around. Thus, one needs to put in a lot of thought before selecting a gift for a girl.
To ease the process of our readers to select the best gifts for girls, we decided to dedicate an entire blog for them. Yet you have to run your brains through their tastes and choices to select the best gift that'd entice them to the fullest. Here is a complete list of gifts for girls that the young ladies are absolutely going to love.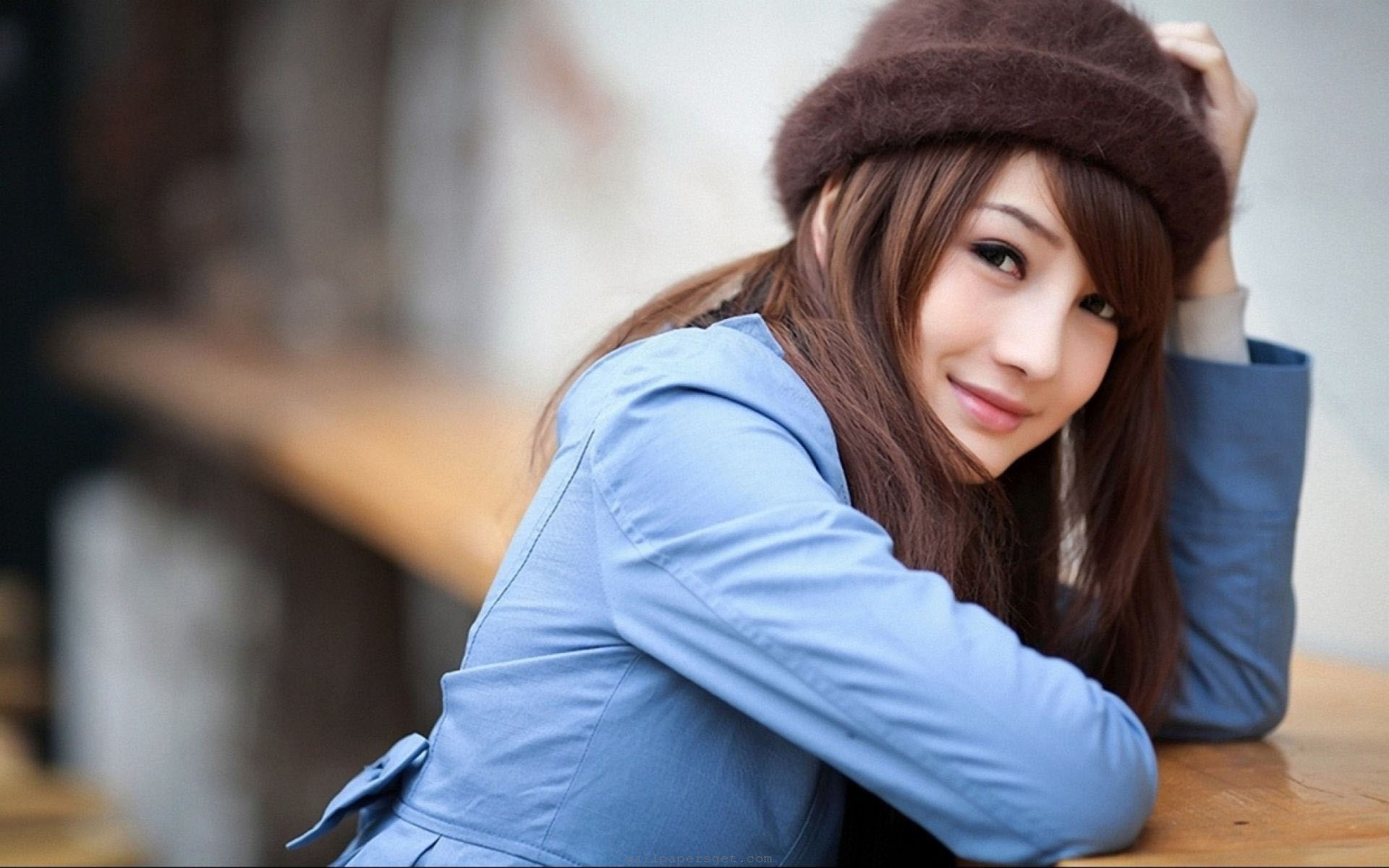 The Orb Factory Stick and Style Crystal Clutch
Young girls are always fascinated with colors, and vibrant colors tend to develop a special people in their heart. Thus, the orb factory stick and style crystal clutch are going to be loved by the girls. The gift contains a bag with 550+ sparkling jewels. You can even decorate your clutch with the available easy to stick mosaics. It can be best suited to your girl in the birthday parties and play dates. One can get crafty enough and create awesome mosaic designs with the help of this kit. This is a fun toy clutch which one can design with their own hands and flaunt around with friends.
Girls, especially the younger ones are always attracted towards mermaids. The main reason for it is the inclusion of mermaids in fairy tales which younger girls tend to read in the story books. Therefore, the mermaid blankets is a perfect delightful birthday gift idea for teenager girls. It not only suits their gender but also makes them sleep in peace, making them feel like mermaids. The super wool knits make it warm yet breathable which allows it to get used in all weathers. It is long enough so that girls of any age can use it regardless of their height. All the girls have to do is slip inside the blanket and feel like a mermaid.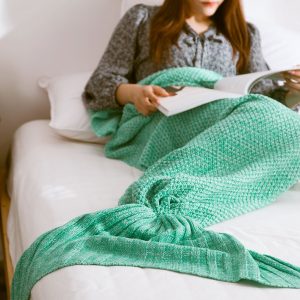 Funskool Jenga Wood Block Game
The Jenga Wood Block Game is a perfect toy to improve concentration, built dexterity skills and hone your child's problem-solving skills. Not only that, but it is a fun game which can build a good rapport between you and your child. It can be enjoyed from the edge of the seat without much physical activity. We recommend this gift because it encourages your child to build his skills and concentration level in a fun way. Entertainment that can sharpen intellect should always be welcomed.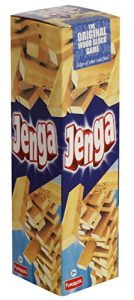 Scientific Explorer Magic Science Kit
This is a unique educational kit which will allow your kids to learn about the dynamics of magic. All the trips and tricks of the routine magic tricks will be decoded. This it comprises of household chemicals like baking soda, zinc sulfide, citric acid, color tablets, etc. Also, there is a set of chemistry lab vessels like test tubes and measuring scoops. One can easily follow the instructions in the user manual and explore the magical realm of chemistry right in the living room. It is a suitable gift for boys above the age of 6.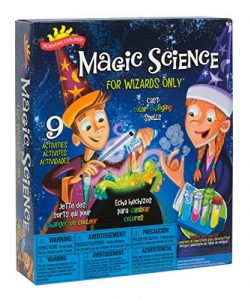 This a perfect gift for the girls who love her art and drawing to the core. It would be a perfect present where she can express his imagination and ideas with ample freedom. Also, the fact that it is a gift would intensify and motivate her to draw. The sketch pad isn't as interesting as a toy or electronic gadget. But for a child who is completely engrossed in his art, it'd suffice her entire requirements of drawing his ideas in one single book. Once you hand this gift to the kid, you need not worry about your kid painting or scribbling on his room walls.
Giant Lego Set is a perfect gift that would keep your kid occupied for a longer period of his time. The Lego Set will help him build his intelligence to create great structures. Lego has been the kid's favorite for years now, and every other kid aspires to own a giant Lego set that will motivate him to build mega structures. Not only the set will provide him a great sense of entertainment, but also it will help him to improve his wit and polish his intellect. The Lego Set will sit in your child's bedroom for years to come and would enjoy every bit of the time he spends building different structures.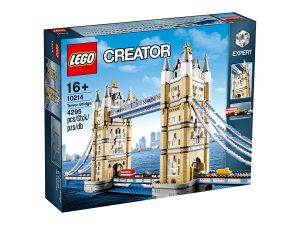 It is a great toy to push your kid to indulge in heavy physical activities. Spooner boards are designed to perfection so that they can slide, swirl, and slip onto any surface. Also, they are made up of indestructible material which allows your kid to use it anywhere. It's super smooth surface allows the kids to get on it without wearing shoes. A toy that will not only keep your child engaged but will also help him to cherish his time in the backyard or picnic. It is extremely lightweight that makes it easy to carry around.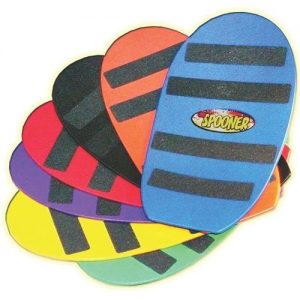 Kids love it, and boys, in particular, have a blast on it. Trampoline is a great invention and can be seen at every second backyard during summers. That's the magic of this wonderful set-up. It allows you to jump and hop without getting injured. The best part about it is that it comes with safety enclosures which make it risk-free for your children. Although it is costly, it makes a great gift for boys. Especially if your child is glued to the screen all the time, this toy will be a great way to get him off the porch and sweat a bit for some fun and physical fitness in tandem.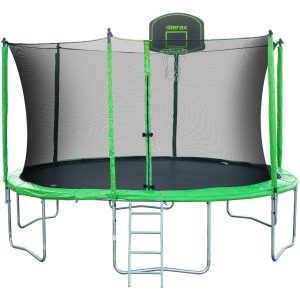 Kids love flying objects and nothing would be better when they make their own flying objects and host it into the gushing wind. Fold and Fly airplanes kit consist of 18 unique plane designs with easy to understand instructions. There are also stickers available in the kit that helps your kid to modify the look of their created planes. It gives a whole new dimension to the white paper dull planes. Your kid would love these tiny crafted planes.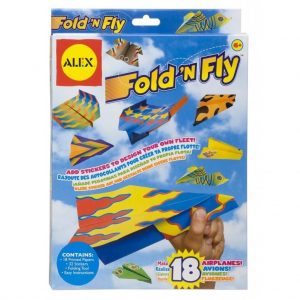 This gadget can be a good gift for young girls and even prove helpful to the adults. These waterproof speakers are portable and are easily connected to a Bluetooth device. The best part about these speakers is its waterproof abilities. It provides high-quality sounds and can help you with your favorite music while you relax under the shower. It is also a useful commodity during pool parties, camping, and picnics. Also, it allows you talk on the phone without even touching the speakers.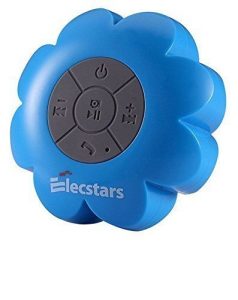 Is your boy a couch potato? This would be a perfect gift for any boy to sweat it out in the backyard. The foam bar lets your child hop and jump and commute while he does that.  This can serve as a quirky gift for children as well as adults. The foam bar can hold up to 250 pounds which make it feasible for most of the adults. The jumper makes a funny sound every time you hop which gives you the liberty of counting the hops. Also, it doesn't spoil any surface and can be used indoors too. This makes it a great party gift idea for kids as well as adults.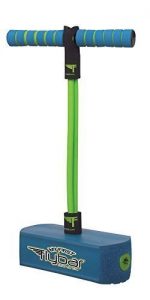 The Encyclopedia of Immaturity
The book covers a wide variety of interesting facts and stories around the world for the children. It not only will add to their knowledge but will also ease their reading experience with lots of fun facts. Children love to read such kind of books, and this one especially is tailored for children so that they can have a wild laugh while reading it. It will keep them engaged in the book without them getting bored at any point of time while reading the book. It is decent to present for the 10-year-old boy who simply has a soft corner for words printed on the pages.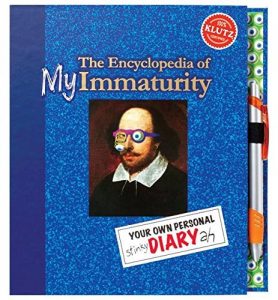 Watch is the most common gift given to anyone for years now. Regardless of the age, watches are loved by most of the human race. Analog watches can be a bit boring for the children, especially boys. Therefore, digital sports watches make a perfect gift for boys. They can wear it while they hang out with friends, play any ball game, or visit a mall or cinema. At times, it will add to the style quotient of the bearer while it can be handy to keep a check on time during any field game.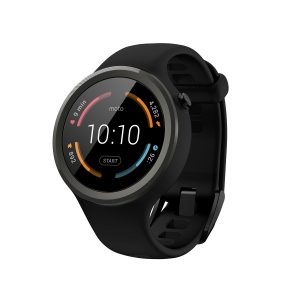 Let your kid explore the dynamism of magnets with this super awesome magnet levitation kit. We are sure your kid is going to fall in love with the magical experiments involving magnets that will help him to learn about gravity and related topics with fun-filled activities. It is decent for a 10-year-old that will keep him occupied because of several experiments mentioned in the kit itself. It encourages children to follow instructions, carry out experiments, and learn science with the most superficial way.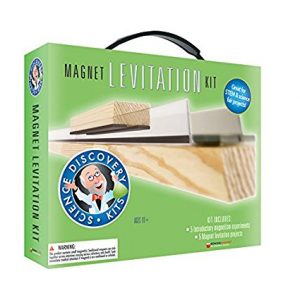 Girls love Barbie's more than anything else. Their love for Barbie's is endless and girls of all age have fallen in love with their dolls. The baby doctor play set allows your daughter to explore the possibilities and enjoy playing the role of a doctor. The Barbie doll is ready to treat her patients with exclusive equipment, a small table, and several other appliances. The patients are two cute little babies that are too adorable. Your little daughter can be quite engrossed with this little toy set.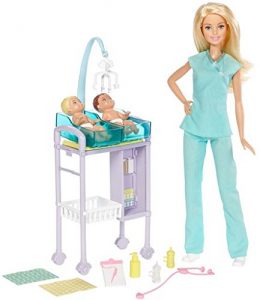 Ever since I have seen this gadget on the roads, I have been a huge fan of this amazing gadgets. Hoverboards, unlike skateboards, don't use mechanical power to run. They run on electronic batteries and are also very easy to balance. It makes superb gifts for children as they might love to commute on the boards while they go to the school and their classes. If 90's was the era of skateboards, 2000's kids have hover boards to exhibit their balancing skills.
There are hardly any toys in the market that can boast intellect and fun together like these toys. The Discovery toy marble works are one of the best toys to have a complete brain work out for the toddlers. It comprises of tubes, chutes, and ramps which can be arranged in any way your child wants to. See your child design some masterpieces of routes to launch marbles.
Even if you think that your child's age is growing at the speed of knots, it is an assured possibility that your child would be fascinated by the little magic tricks. If he has watched some magic show in the past, we are sure that he'd be wondering about how the magician could pull off all those tricks. All his answers can be explored in this suitcase which exposes your child to 100 magical tricks he can master over time.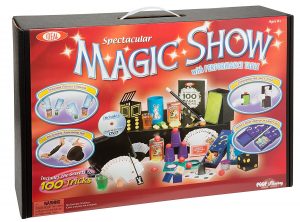 Cruising on wheels across streets has been a favorite pass-time of young boys for decades now. Guys love flaunting their skills on the skateboard or roller skates while zooming past the pedestrians. Also, it makes commuting a lot more fun for the toddler. A mini skateboard would be an exciting gift for your 7-year-old boy to encourage him to indulge in some physical activity instead of being a couch warmer. You can select from a wide range of graphics available in the market. A graphic of your kid's favorite superhero would make him love the gift even more. Its size is perfect for anyone who is just above 5 years of age.
Razor PowerWing Caster Scooter
Scooters were fun right from their inception. Small kids absolutely love it, while parents love them even more as these scooters inspire your children to indulge in some sort of physical activities. It comprises of super smooth tires and efficient brakes that reduce the risk of injuries. The scooter is made with a superior quality metal which stays rust free for years. So you need not need to worry about your child's toy for at least a couple of years. It comes with adjustable handles, handbrakes, and super-efficient wheels. The scooter would develop your kid's love for wheels. In future, he might even graduate himself to ride a bicycle to suffice her love for speed. He getting drenched in sweat while playing on the wheels would be a delight for any parent.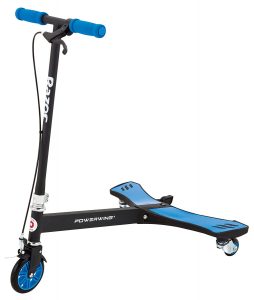 This one is a perfect challenge you can throw at your 10-year-old kid. It will certainly challenge his wit and keep him super busy throughout the day. The sphere contains 22 feet long track that is embedded with several hurdles. It is a tough task to complete the entire sphere with ultimate ease. It takes a whole lot of brains and thought to complete the entire puzzle inside the sphere. It is kind of a Rubik's square with a twist that makes this toy exciting. We are sure you 10-year-old boy will love this intelligence tester.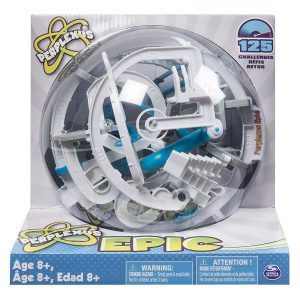 Jewelry is an important commodity for the women. While some women have this stuffed jewelry plastic boxes, some women have it organized on their dressing tables. Just to ease the arrangement on the dressing table or to replace those dull plastic boxes, Adorox Jewelry Holder is an excellent birthday gift for any girl to entice her mood for sure. From earrings to necklaces, all their much-loved accessories will find a perfect place. Not only the jewelry holder will fit in a corner, but also it will enhance the entire look of your bedroom. Apart from that, it will let them pick you accessories with ease according to their dresses. So they don't need to fidget in those boring unattractive plastic boxes.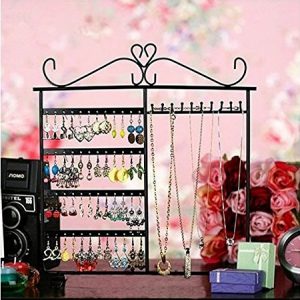 If your woman does a lot of running, or in case she loves to maintain her curves for you, this iWOWNfit Fitness Tracker is a perfect gift for her to be consider. The watch once worn while exercising can give you exact statistical details about your heart rate, burnt calories, and distance covered. It is also compatible with most of your android and apple devices. The fitness watch fits perfectly on the wrists without making a lot of fuss or distracting you. Your woman would appreciate the fact that you prioritize her fitness regime.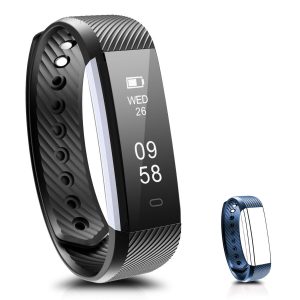 A number of times I have seen her turning into a makeup artist. I upset her by saying you are too young for it. This hair chalk is very safe in content. Along with it comes there are some decorative beads. I think the best thing for her to gift. Girls want's to try the different look. Nothing is too odd for her as she is too young and cute. This will give her chance to be her own makeup artist. In the party with colorful curls. So shimmering she looks and feels proud to receive the compliments from people around.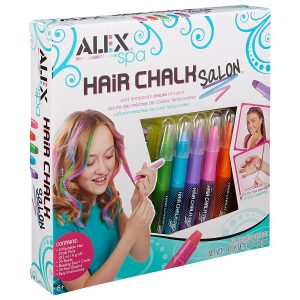 Kids Children Bike Bicycle – Cruiser – Pink
Get going! My super -star, you are here to steal the show. This is a must at your growing age. As it will teach you perfect balancing and in exercises, cycling is the best. Take the around and enjoy the ride. A basket so cool to hold all your belongings. Get it at once and gift her the fun filled time. The bicycle is going to keep your girl fit and fine. As a parent, you'd be happy to watch your girl shed some sweat and maintain a fitness regime. The Pink color is definitely going to attract her and we bet you that your child might be glued to the cycle.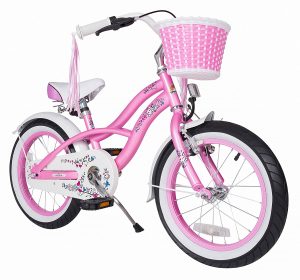 Stephen Joseph Classic Rolling Luggage
This is a useful gift for my young lady. She takes the pride to pack her own bag and scroll it over. Walking in style and being responsible for taking her luggage along. Pretty girl luggage and spacious it is. She will use it while going for outings. Imbibe the habit of being vigilant and taking care of her own things. Girls are going to love this quirky awesomely designed bag.
Peaceable Kingdom Puppy Love Lock and Key Diary
She may be too intro-ward and not share all the things she feels. One needs to spell out all her feelings. Gift her this personal diary, it has a lock and a key. Ensuring no one will read all that she writes. Also, a good way to write all that she has to be remembered. Good notes that are worth reading. She can even make poems and small stories.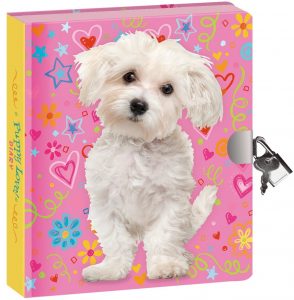 Now that you have a large variety of options available at your disposal. You can feel free to select one of these gifts for your little princesses. Before you jot down on of the gifts, make sure you clearly understand your girl's choice. Not all girls will love cycles or not all girls will love reading books. Each girl is different from the other. Therefore, you have to be extra careful before sticking to a gift.
In case you find one another gift that your girl loved to the core, you can share it down in the comments section below and we will consider it sharing with our audiences. So what are you waiting for friends? Run your brains through her choices and select the best gifts for girls. Just make sure, you gift something that can be very dearer to her in the coming days. Also, try to gift her something that will keep her occupied for a lot of time. So hone your art of gift giving, and surprise your little girl with immaculate gifts.