Today I am very excited to share some awesome birthday party ideas for teens. I always love to share something about teens because they are probably in an age bar where everything is just awesome, fun, exciting and interesting. So it is the same for me to write about them.
Anyways before heading over to the list I want to tell you why I am so excited about it. Actually yesterday I was recollecting my teenage days memories and specifically my birthday parties which my parents use to arrange for me. I thought to share some of the pictures with you, but to be frank I am looking horrible, LOL. Then I thought sharing only the list of some teen birthday party ideas would be a nice option.
If you are planning a surprise birthday party for your teenage son, daughter, someone who is a teen, then you must first understand what a teen is all about. It so important to understand what they like, to plan an awesome party for them.
Teens are young, dreamy, exciting and fun so they would love to have a party which serves their psychology. I think you will agree with me for this. So to plan a perfect party you must first take a while to think what do they love to see most in the party. Although I am here to tell you a lot of ideas, but I would still like to encourage you to give it a time to think about it.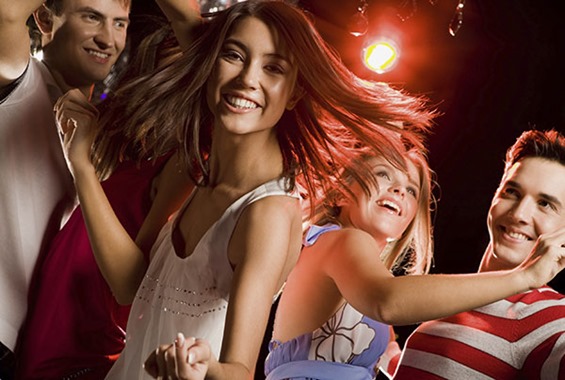 10 Teenage birthday party ideas
So here we go, now I am going to share every possible ideas I found to be the best. Here I am going to share only some ideas that I think you must try. Have a look, I am sure you will love this list.
I am a celebrity, But who am i?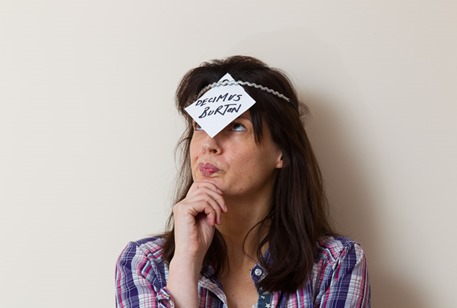 We are talking about teens but not about games, that's not fair. So here is this exciting birthday chit game that any teen would love to enjoy in his party. Let me tell you how it is played. For this game, you need equal no. of paper chits to the no. of guests who are playing. For each chit, write down a celebrity name. Now to start the game stick each chit on each guest's who are playing.
After everyone is done, now game begins. Everyone can see others chit but not their own. So here the fun is to help each one to know which celebrity they are. It is to be done by acting and portraying the celebrity style, acting or some movie scene. In this way everyone can know who they are.
To make it fun you can bring it to the next level to have more fun. You can arrange for costume of all the celebrities you have written. So after when the game is done there will be a surprise for them and the surprise is to let each one wear the costume of the celebrity they are. They have to be in the dress for the whole party. I am sure they will also love to be get clicked clicked also on those costumes.
Bonfire and music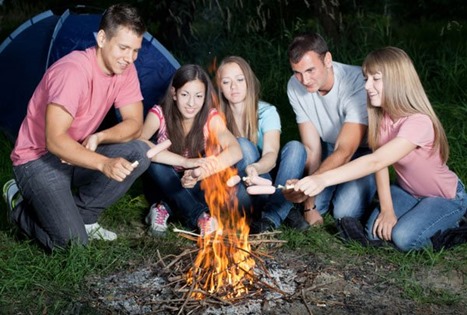 Who don't want to enjoy a bonfire and music. When we are talking about teenage, it is most likely that they will love to have some bonfire fun. So arrange for a bonfire with  DJ who would be playing music of all guest's choice. Let them sing, dance and enjoy the party.  Also see, Donna Pilato's ways to plan a Bonfire birthday party for teens.
Pool Party fun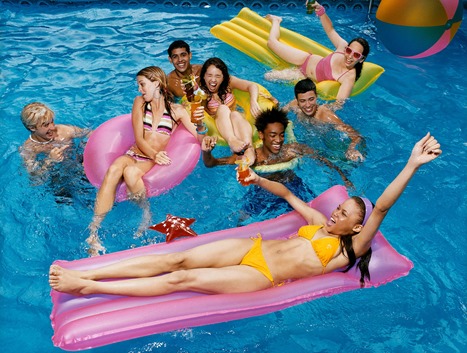 This is pretty fun to arrange a pool party for the teens. They would love to live like a king in the pool party. Let them have the most fun with some music, food and drinks. If you have a pool, then bring it on. If you don't have, then you can book a villa with pool and make the best party for them.
I still remember my friends birthday pool party when I was a teen. It was so much fun that I cant express. We had a lot of fun with friends and in one word I can say is that it was just Awesome.
Day Road Tripping fun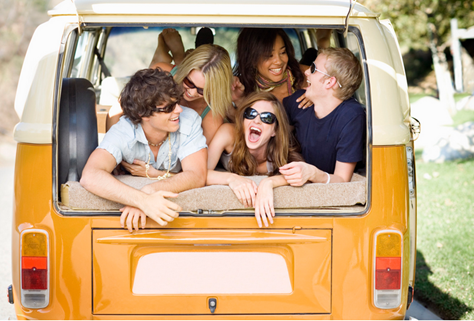 Youngies always love to explore new things, places and moreover where fun element is attached. So I think a road trip is one of  the best exciting party idea for teens.
Plan a road trip for various destinations. Book a mini bus, kind of Vegas colorful busses. There will be too much fun in the journey and as well as they will get to explore new places all in a day.
Outdoor mini theatre in nature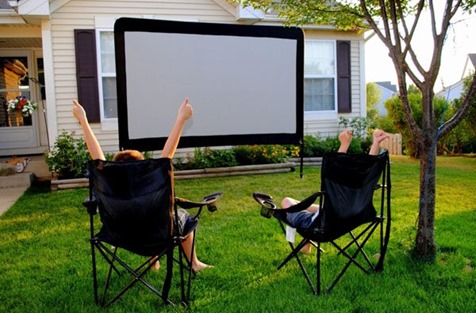 You might be thinking, what it is? You might have watched movies in theatres but have you seen on projector screen at your home and what about outside your home?. Now what about organizing a movie in a big screen with projector near river side, beach, valleys, mountains, etc.. I am sure you must have got what I am trying to say.
Plan and organize their favorite movie on big screen projector near any of those places around you. If you can't manage to go for it, then book a lawn where you can get it done. Believe me it is so exciting, the teens will enjoy this awesome experience.
Sleepover after party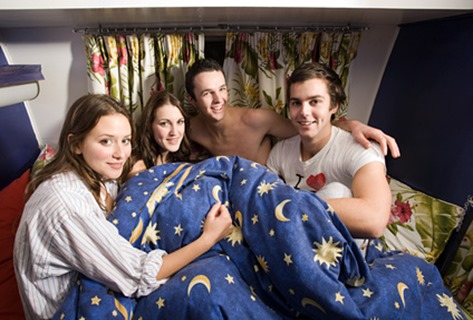 If you are looking for a house party for teens, then why not a sleepover following the fun. You can surprise the guest teens by allowing them to stay for the sleepover. You can take permission of their parents and let it be surprise.
I still remember that I use to love sleepover with my friends. At that age it is so much fun to have chat with friends, play games, listen music. Teenagers just love to enjoy sleepovers so don't miss on this.
Treasure Hunt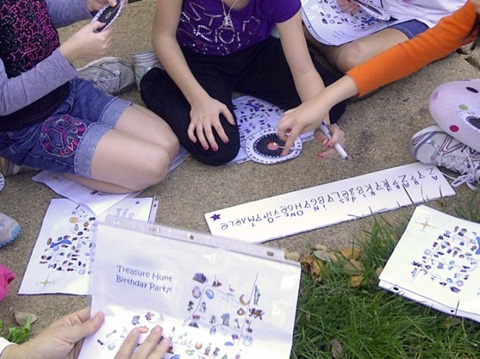 Why not to add this awesome game in the party to make it more exciting. I know you must be aware what it is, but if you are not in case clear, then I would like to explain.
It is an interesting game which needs to be played in an open area or big place. The game can be played in many ways, one I would like to tell you.
Divide the guest into two groups competing against each other. Now every team will get some clue hidden at different place they are to be searched one by one to reach the destination where the treasure is hidden.
It is so much excitement to find clues one after the other. This is mostly liked game by the kids and teenagers. So I think this would be good option. You can also go for scavenger hunt, read how christy is explaining the game.
Vs Xbox Games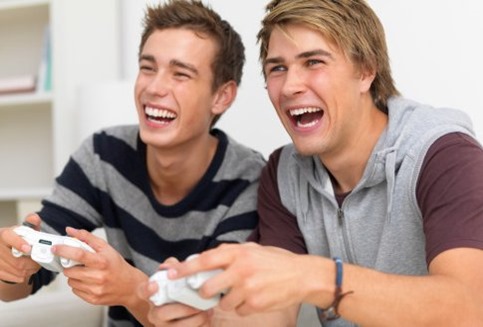 Video game is a bingo option for a teenage fun. I think it could be listed for the party planning.
The idea is to rent a XBOX or PlayStation for a day, if you don't have at home. Ask the guest which games they would like to play, by calling up each guest on phone.
These games should be in way that they can fight or compete with each other, i.e- football, racing, fighting games,etc..  Arrange the game for the teen party and let them enjoy.
Beach party theme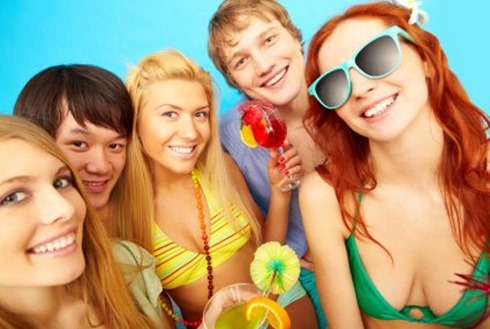 If you are a teen yourself and looking after ideas for birthday parties in summer or may be searching for someone else also, then here is a good idea. Why not to give a nice suitable theme to the party which is "beach theme". You can arrange it in a pool side with a set like a beach. If you can get permission from the beach authorities for the party then that could be great.
So what are your thoughts now, what do you think are these really awesome birthday party ideas for teenagers?