To all the sisters and brothers who are damn curious to find some good birthday gift ideas for their brothers, here is a good news for you. Today I am very excited to share some of the awesome gifts that your brother will love to get. Actually I am inspired by one of my friend's sister, who gifted few awesome gifts to his brother (my friend). I was pretty amazed to see her choices.
So this gave me an idea that there must be many who really find it difficult to find some good ideas. Then I thought to write some ideas for all the sisters or brothers who really got hard time finding some good ideas. So stay tuned and go with the flow, you will really have good time finding in some treasures.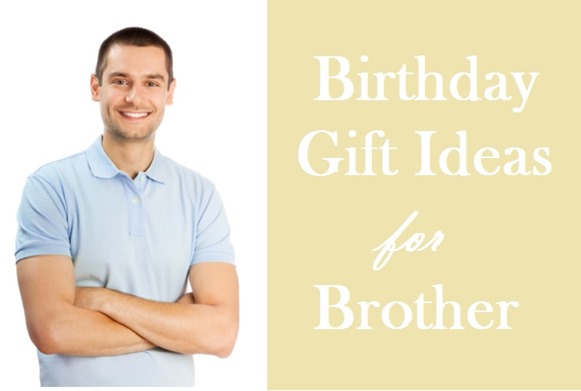 Birthday gift ideas for your brother : Suggestions
I have many things for you in this article that I would like to share with you. Let's just start with some suggestions. Here I will give you some broad ideas of the gifts in a most general way, so that it can suit everyone who are here, I hope that make sense. After this list I will share some of the my recommended gifts from which you can pick any gift for your brother.
Gifts for his Wardrobe –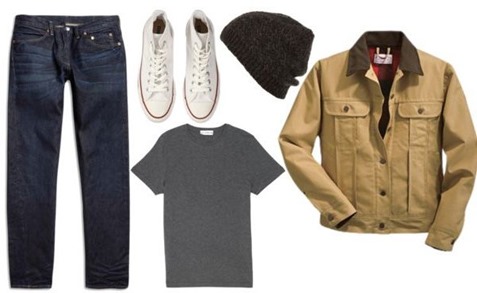 I really don't know what's your brother's age is going to be, but I am pretty sure no matter what if he is young, kid or mature, he will love to see his wardrobe with some new good stuff. I know you will agree with me. So think of some stuff he will love to see in his wardrobe. Here are few suggestions from my side.
Men's personal –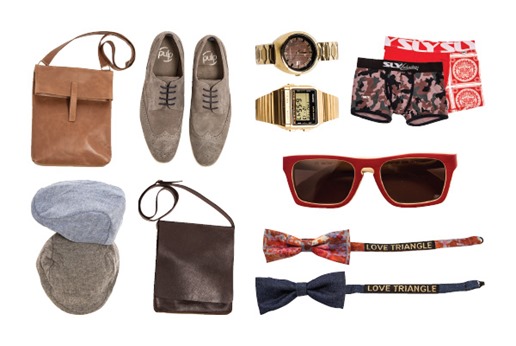 Like women have their own kind of stuff, men also have their own stuff. There are many personal things they use daily or frequently, think about your brother what are the things he use on daily basis. So probably you get a chance to replace those things with a brand new one on his birthday. I would like to suggest you some of these things:
Cool stuff –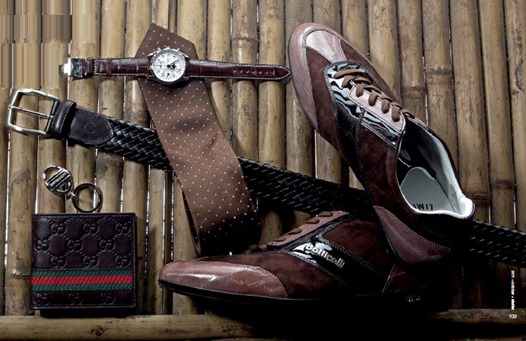 We all love cool things whether it is a gadget, accessories or trying a new thing. We guys love to keep it cool and trendy. I am mostly talking about young guys, so if you are here for finding some gifts for your younger brother, who fall in young category, then think that way. You will find many cool stuff. Here are few suggestions.
Cell phone
Digital watch
Cool accessories
Cool gadgets
Gift for fitness –
These days everyone is busy in digital life and are really not caring about our health and fitness, whether we talk about old or young. Everyone is so busy in their life that they hardly get time for their fitness and health, btw that's their bad excuses. So if you care about your brother's fitness, then gift him something related and encourage him to take care about his fitness.
Fitness band
Gym stuff
Fitness products
Gadgets –
Guys or say men are found to be more inclined to gadgets. As you might have noticed as well. They always want to be up to date with all the new gadgets in the town whether its wireless headphones, digital watch, etc.. I am a guy and I really love to have all trendy gadgets with me. So if you think this is where your brother fall into, then here are few gift suggestions for your brother.
Music gadgets
Accessories gadgets
Health gadgets
Game gadgets
20 Recommended birthday gifts for brother
Now it is time for some recommended gifts as I promised it earlier. Here I am going to share some of the best birthday gifts for brothers. You could find many options while surfing around net, but here I have few that are best to pick. So allow me to share this amazing list with you.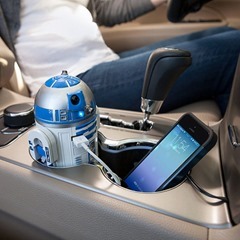 Star war USB car charger
It is really unique birthday gift you can get your brother. You might not have seen this before, I guess. It is a charger with a star-war inspired look. It is like a gizmos stuff with sound effects, rotation movements, sounds, beeps etc.., while charging. One can use it to charge almost like any device.
Mug Shots
This is a pretty cool stuff that I would like to recommend it for your brother no matter he is young or mature. This is really cool. It comes with 6 shot glasses with each glass cover featuring a gangster picture and bio. It comes in a very cool box that you can see in the image.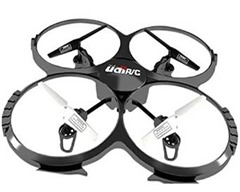 UDI RC Quadcopter
This is a stunning birthday gift for young brothers, they will love this bad ass gadget. It is quad copter. With its smooth control and  integrated camera, it is worth the fun to have good time with this gadget. I am really very impressed with this one as it has got some great reviews.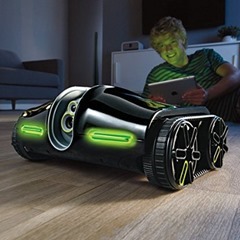 Rover App-Controlled Wireless Spy Tank
This is another stunning stuff for gadget freaks brothers. I got stunned to see these kind of gadgets as I would love to spend my weekends with these amazing one. This one is the perfect example of what I am talking about. This tank is awesome with its looks and capability of controlling from mobile app. You can stream or record very well with its camera.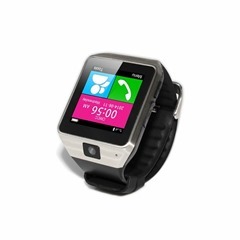 Veezy Gear Bluetooth Smart Watch
This watch is worth the price. I have this smart watch, which my sister gifted  last month on my birthday. So I can suggest that this is really worth a gift. Luckily I found this, so I thought to tell you about it.
Playcraft Sport Foosball Table
Your brother will love to have his leisure time with his friends and foosball table. What do you think? I know you agree with me. Recently I went to my friends place and played it at his home, it was really good time there. So I thought I can recommend it to you.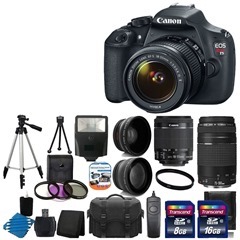 Canon EOS Rebel DSLR
Why don't you gift him a DSLR on his birthday? What say? I think it is a very good option to give him something good which he can use anywhere. Who don't love to click pictures with DSLR, I think you will agree. I think your brother will love to sped his time with this perfect DSLR. It comes with many more tools for free. So I think it's a thing to be snatched right away.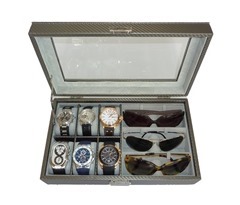 Watch and sunglasses case
It is an awesome gift to get your brother. Guys are pretty bad, worst and weird too to keep their things to their right places and then searching for those things. Its pretty time consuming and irritating too. Its mainly sunglasses and watch they look up for before heading outside home. So this case will help him put all his watches and sunglasses.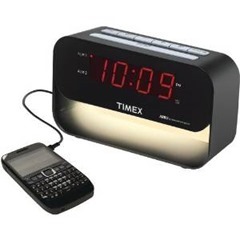 Timex Decorative XBBU Dual Alarm Clock
This is one of the coolest alarm I have seen so far. It is a dual mode alarm clock with LED display. It has got more than what you can expect in an alarm clock. One thing that really impressed me is, it is capable of charging the cell phone as well, that's pretty cool. An alarm clock is best for keeping him on time in the morning.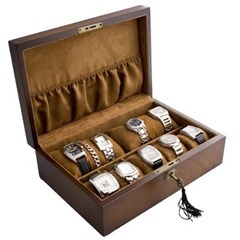 Vintage Wood Watch Box Case
This is for the big boys, generally who are working professionals. It is a premium box case for keeping watches. It is made up of full wooden. It looks very premium and the pillow to hold the watches makes it safe. He can carry up to 8 watches or bracelets too in the case, that is just perfect.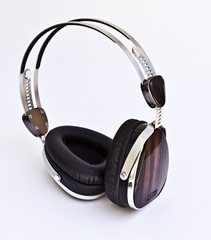 LSTN Headphones LST3 Headphones
This headphones looks damn eye catchy. I got stuck to this attractive piece, its design, material and looks made me bold over it. I think its pretty good for young guys or mature too. So have a look at this amazing headphones. If he is a music lover, then I am sure he will love this one.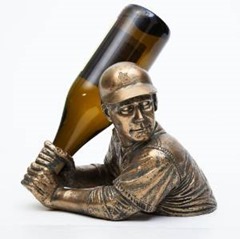 MLB Bam Vino Wine Bottle Holder
I think this is perfect for the big boys who drink wine. So if you are here to find some good birthday gifts for your mature brother then this cool stuff is for him. Its bronze finish and structure makes it really cool to keep in the house shelf, room desk or bar room.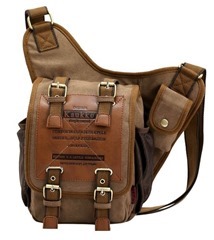 Shot-in Cool Men's Backpack
It is one of the cool bag I have seen so far. If your brother is college or office working, this is good to go in both cases. It can carry almost like very needful thing, i.e papers, book, notebook, ear phones, pen, etc..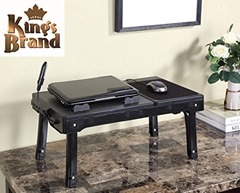 Kings Brand Multifunctional Laptop Table
If your brother works on laptop while lying on bed, then this is probably what he needs for his back, neck and eyes. I have my own laptop table which really helped me sit in a good posture and work comfortably. So if you your brother have laptop and sits for hours on bed with his laptop, then this one is for him.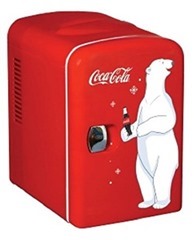 Coca-Cola Personal 6-Can Mini Fridge
It is an amazing stuff to gift your brother. This attractive piece is a mini fridge made to hold essential things and keeping it cool. It can carry bottle, tray or any small thing. It has got door locking system as well. It looks pretty amazing with the Coco Cola trademark on it.
Best brother ever Mug
I think it is pretty cool to gift a mug with a tag line "best brother ever", to your dearest brother. So if he is a coffee or tea lover, then he will surely love to have this gift as it is going to make his every morning or evening, just awesome.
Diy Birthday Gift ideas for brother
Now easy things are over, time for some DIY's. I know pretty well that brothers looking out for some gifts for their brothers are like ohhhh NO! and Sisters are still excited. As guys are pretty lazy in doing themselves and girls are more interested. So here we go, here are few suggestions who are all are interested.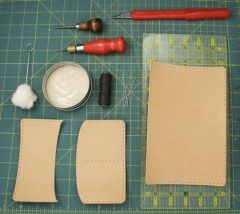 Wallet
As I said men love using cool and trendy wallets. So why not to put your hands into it, to make a wallet yourself for your brother. With little efforts you can make a new cool, trendy and attractive wallet that he will love to carry.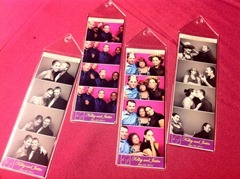 Photo booth bookmark
He must be using books to read for his studies or work. For book readers, a bookmark is really helpful to get into the page you last left reading. So I think this will be very helpful for him. Photo booth bookmark is bookmark with printed photos on it, it could be his close friends, family members or relatives. It will always bring a smile on his face.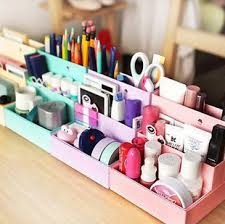 Stationary holder
If your brother is a student or working men, he must be needful of a stationary holder for keeping things properly in a place where he can find it easily. As you know guys are not good at keeping their things to right places. So I think this pretty cool to gift a stationary holder that has been crafted by you.
Carry bag
Carry bags are really handy for guys or men as they can carry their stuff very comfortably while moving out of home. He can use this carry bag to carry his books, headphones, laptop, wallet etc.. So make him a nice carry bag that he will love to flaunt.
Understand what he will love to get as per his age, preferences and choices, then just pick any of the gift from the list. So what are your thoughts over my list of birthday gift ideas for your brother? I think you have got what you were looking for, at least I hope so.